While digging at spots like the Harrison Formation, these experts discovered curious spirals of hardened sand rutted deep into the earth. Nicknamed "devil's corkscrews" by local ranchers, the huge formations stymied scientists, with some suggesting that they were the remnants of prehistoric plant matter or sea sponges. Palaeocastor bones were later discovered inside the corkscrews, and experts assumed that the ancient beavers had been yanked inside a predator's burrow.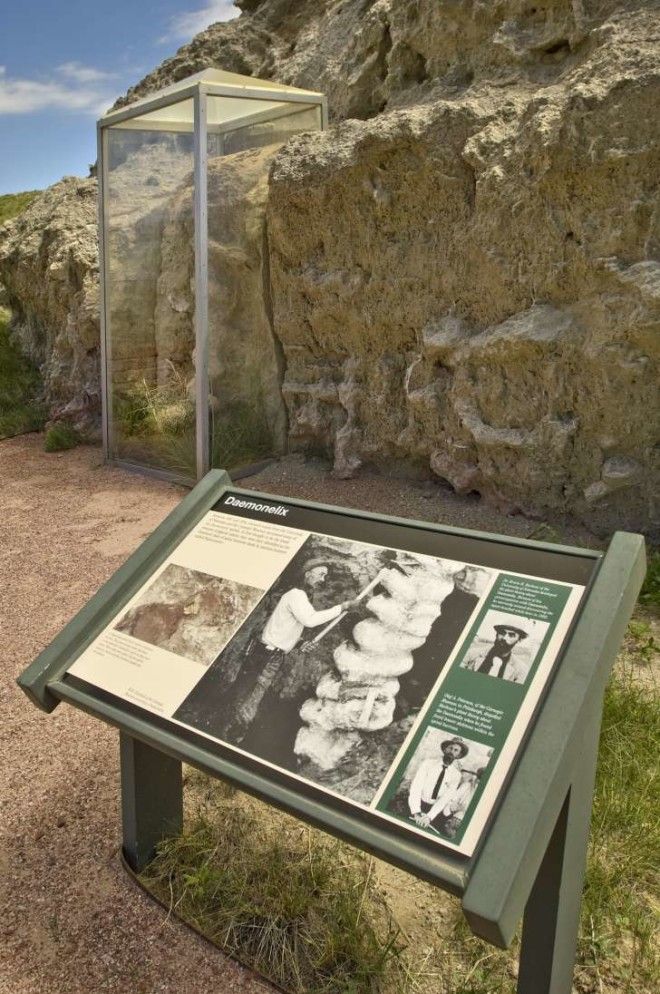 Agate Fossil Beds National Monument, south of Harrison, Nebraska NEBRASKA TOURISM
Scientists had solved part of the equation: They knew that the complex spirals were once animal homes, but they overlooked their true creators. In 1977, experts finally realized that Palaeocastor was the architect of these trace fossils after noting that the formations bore the beaver's signature teeth marks.
Learn more about Nebraska's corkscrew formations, and why Palaeocastormade such weird burrows, by watching the video below.