Hardy previously revealed he had a wager with his The Revenant co-star over Oscar nominations.
In an interview, Hardy said the pair's bet began when Leo said to him he'd be nominated for an Oscar for his role in the 2015 film.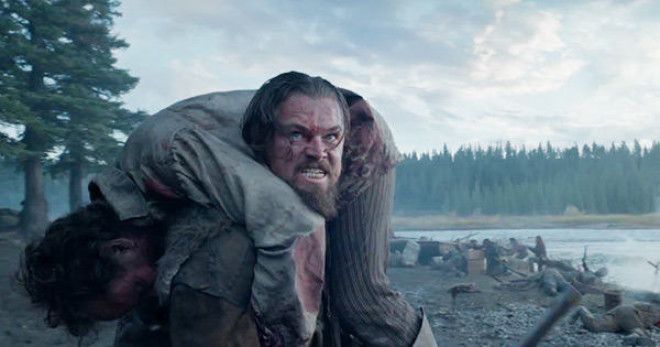 20th Century Fox
Hardy disagreed, and so they agreed the loser of the bet would get a tattoo of the winner's choosing.
Of course, Hardy went on and was nominated for an Oscar for Best Supporting Actor at the 2016 Academy Awards for his portrayal of sinister trapper John Fitzgerald.
Hardy recreated DiCaprio's design on a Post-it during an interview with Esquire, which he said:
[Leo] wrote, in this really s****y handwriting: 'Leo knows everything.'

Ha! I was like, 'OK, I'll get it done, but you have to write it properly.'
Adding:
I haven't got it yet. Because it sucks.
But now, two years on, Hardy has been spotted with what appears to be a 'Leo knows all' tattoo on his arm.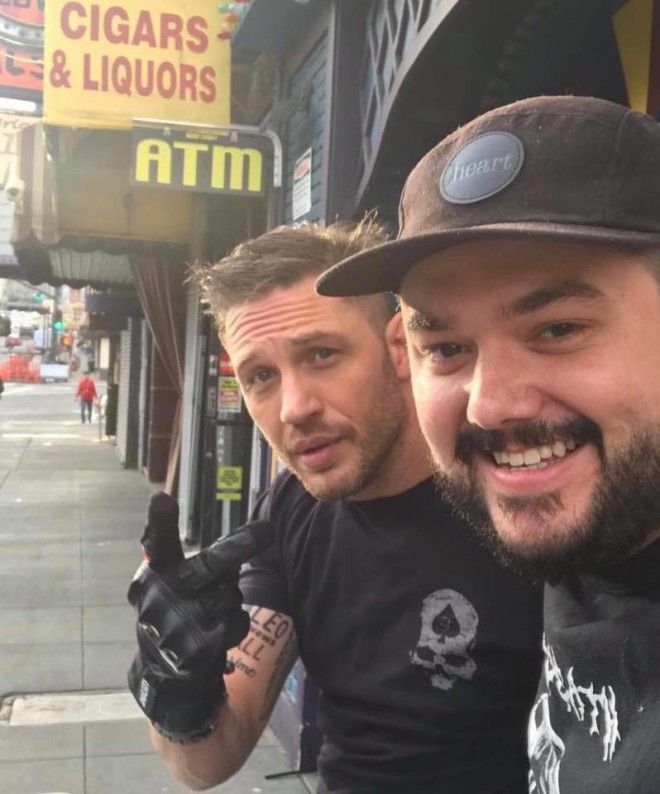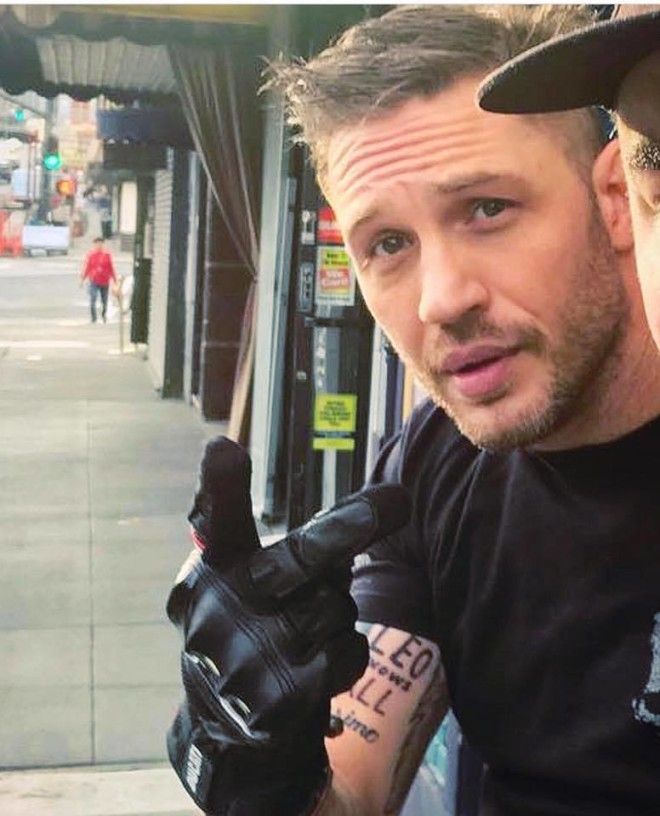 Mr Hardy is certainly no stranger to getting inked as he already has a number of tattoos – which include one of the London skyline, his wife's name, a dragon, and a Buddha with an AK47.
According to reports, if it wasn't for DiCaprio, Hardy wouldn't have starred in The Revenant.
Red Online said Sean Penn was meant to play John Fitzgerald, but when he wasn't available for filming Leo stepped in and a bromance flourished.
Hardy said Leo had told him:
You need to do this before you go off and do this other film.
Hardy's next project, Venom, is due out in October and while the actual ins and outs of the film remain largely under wraps, an official photo was released earlier this month.
Shared by Rotten Tomatoes, this is the picture of Tom Hardy as Venom's alter-ego Eddie Brock.
Brooding. And what is that notebook all about? Does Venom become Venom after the New Yorker turns down his crap poetry? Is it a shopping list? Is he simply describing how non-Kindle owners read books while eating food?
Speaking to Screen Geek at New York Comic Con last year Venom co-creator Todd McFarlane said:
It'll be interesting. I've seen some movies of his where he can bring anger and a wide personality to it. To me, I think Tom Hardy's going to be as good as whatever Venom looks like. We all know Tom's going to act. He's going to do a good job.

So now what's Venom gonna' look like? It's an R-rated movie, how 'R' are they going to go? To me, that's the question. Are they going to go a 'little bit R'? Venom's a monster to me, and to me – are they going to make him a monster or are they going to make him a man? Are they going to humanize him? That's what we gotta' find out.
The solo Venom movie will not be connected to the Marvel Cinematic Universe, going under the helm of Sony instead. With Carnage as the main villain it will be R-rated.