Standing at 8 feet and 1 inch, Sultan Kosen of Turkey is officially the tallest man on the planet while Jyoti Amge of India stands just a little over 2 feet, making her the world's shortest woman.
Both Sultan Kosen and Jyoti Amge are Guinness World Record holders.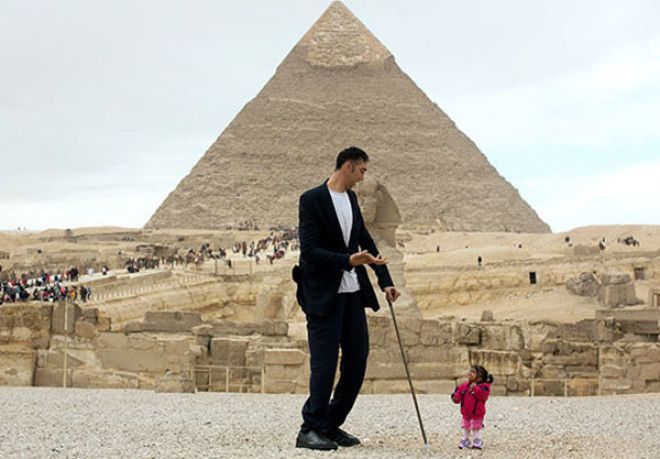 The two have been invited by the Egyptian Tourism Promotion Board for a photoshoot in the country – with no less than Cairo's iconic Giza Pyramids in their background.
According to a report by the Unilad, this is just the start of the tour for the two record holders and it is expected that they will likewise visit other tourist spots in Cairo, in addition to speaking at a conference that will be held at the Fairmont Nile City Hotel.
The two scored their world records in 2011 and remain undefeated in their categories.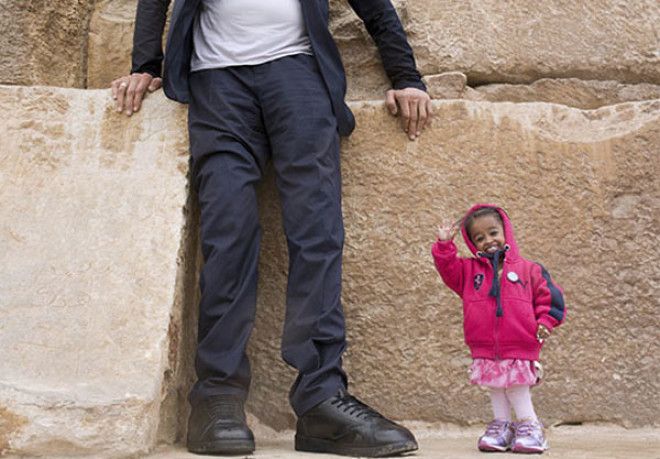 Jyoti was born in 1993 and is a native of Nagpur, Maharashtra. She is also an actress and she starred in the American Horror Story and a co-host in Lo Show Dei Record. Her small height is because of achondroplasia, a form of dwarfism.
Sultan, on the other hand, has a condition called called pituitary gigantism where the brain produces excessive amounts of growth hormone.
Meanwhile, a 2014 Guinness World Records event in London, Sultan also met Chandra Bahadur Dangi, the world's shortest living man at the time.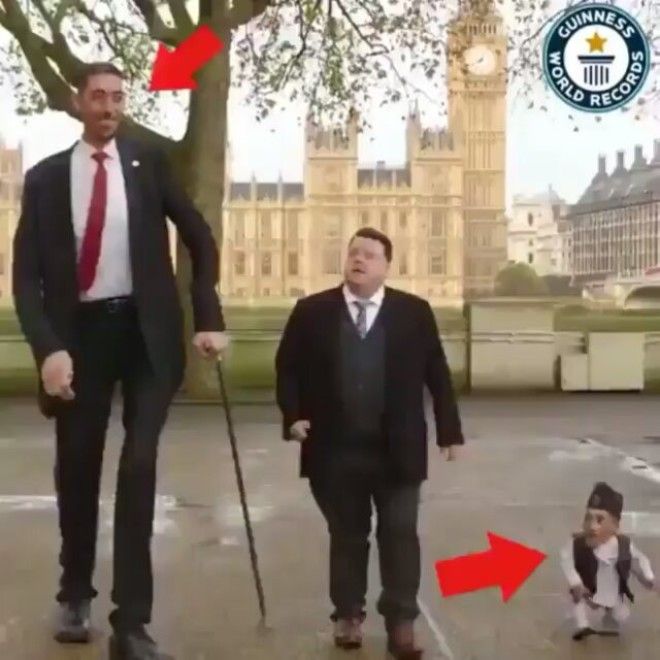 Nepal's Chandra Bahadur Dangi stood at 1 foot, 7 inches.
Regarding the meeting, Sultan told The Telegraph:
"I love London and to be able to finally meet Chandra after all this time is amazing.

"Even though he is short and I am tall, we have had similar struggles throughout our lives and when I look into Chandra's eyes, I can see he's a good man."
Chandra added:
"It's been a lifelong dream to travel and becoming a Guinness World Records title holder has enabled me to do that.

"I'm honored to be in London, I've always wanted to visit and the fact I get to meet Sultan is special.

"It makes me extremely proud to represent Nepal all around the world, I'm extremely humbled by the support I receive."
Unfortunately, Chandra died in 2015