While we may be mesmerized by their glamorous red carpet beauty looks or their transformative makeup for movie roles, it's the real moments behind-the-scenes that people can relate to: no makeup and no filters.
Below, see what 31 stars — including Zendaya, Sofia Vergara, and Gal Gadot — look like when they're completely free of makeup while working out, braving a winter storm, or simply taking a moment to breathe.

Leighton Meester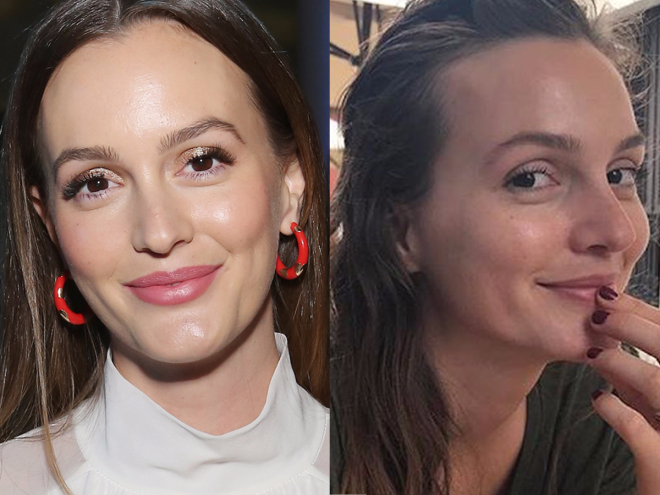 The former "Gossip Girl" star wears a natural glow and berry nail polish.
Meester's skin looks dewy and hydrated without the addition of makeup.

Naomi Watts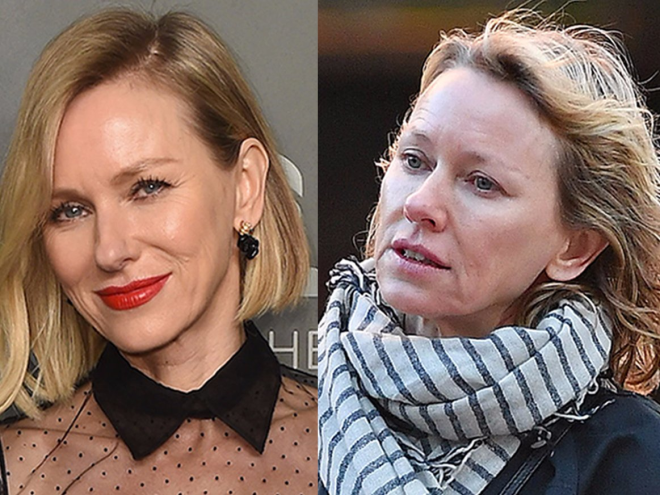 The actress took a soft approach to her hair, wearing effortless waves.
Watts stepped out with no makeup and a cozy scarf, abandoning her Hollywood red lipstick for her naturally pigmented lips.
Gina Rodriguez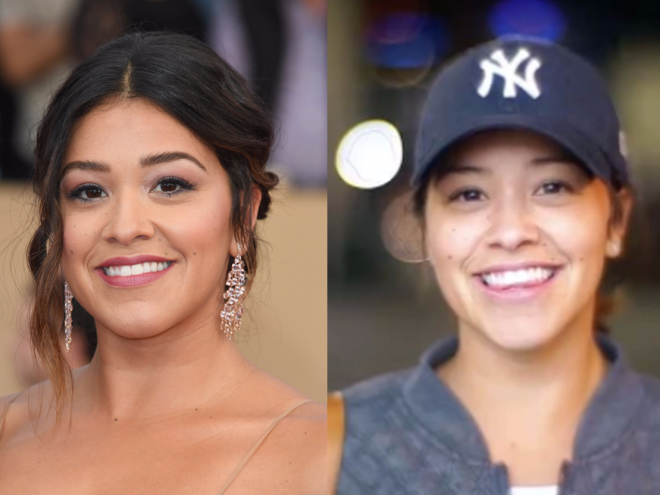 She wore a bright smile for a candid video showcasing her beautiful makeup-free face.
On her Instagram post, the "Jane the Virgin" star described the "freedom and acceptance" of seeing herself "bare and exposed" without makeup.

Hilary Duff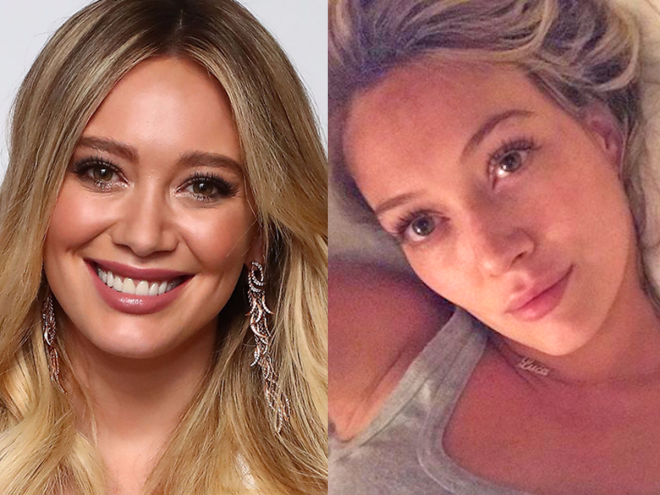 Duff celebrated the Fourth of July with a healthy summer glow.
In an inspirational Instagram post, the "Younger" actress said it "felt so good" to not wear makeup for an entire day.
Zendaya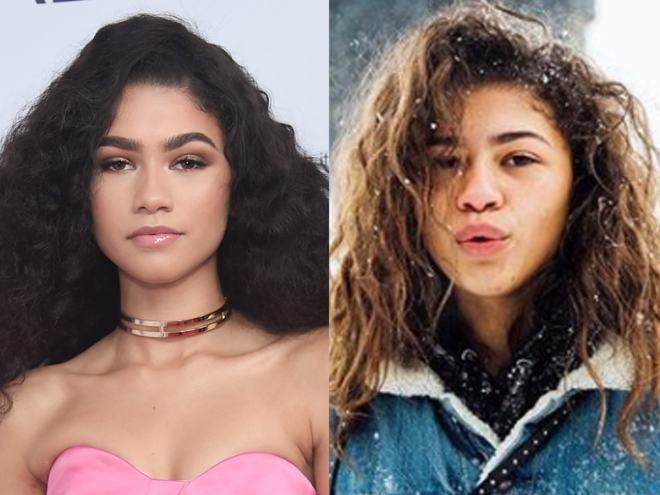 Zendaya kept her snow day look chilled by opting for a fresh face with no makeup.
"The Greatest Showman" actress wore her curls loose and her skin bare in this Instagram post.

Lily Collins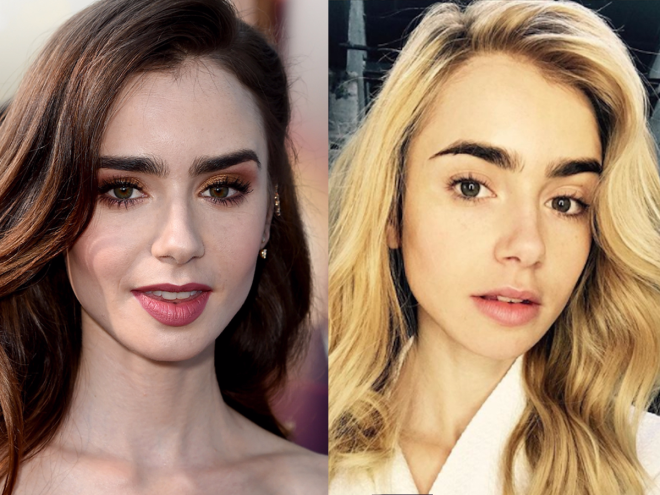 Her features are striking.
Collins wore a toned-down makeup-free beauty look to debut her lighter hair on Instagram.

Bella Thorne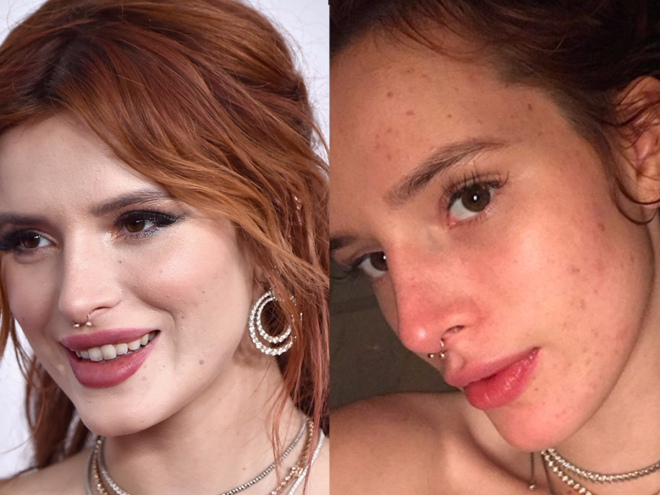 In an Instagram post, the 20-year-old actress reveals that she is proud of her skin's improvements.
Thorne, among other Hollywood stars, often openly addresses her acne on social media.

Andie MacDowell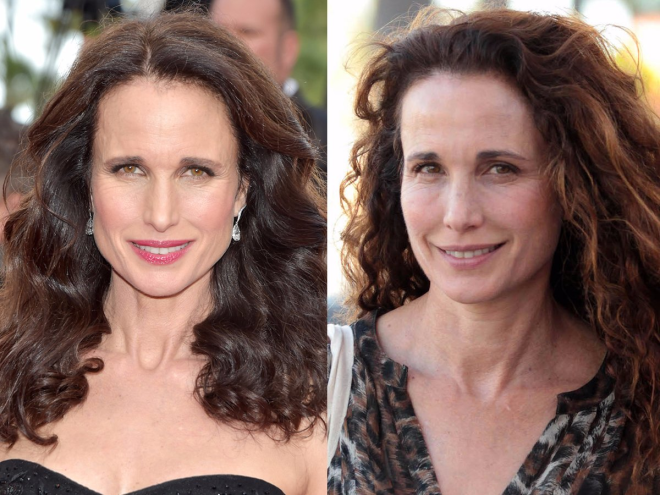 MacDowell displayed loose dark curls and soft smile for a shopping day in California.
The actress has worked with L'Oréal for 30 years, but shows that she still gives her skin a breather.

Jennifer Garner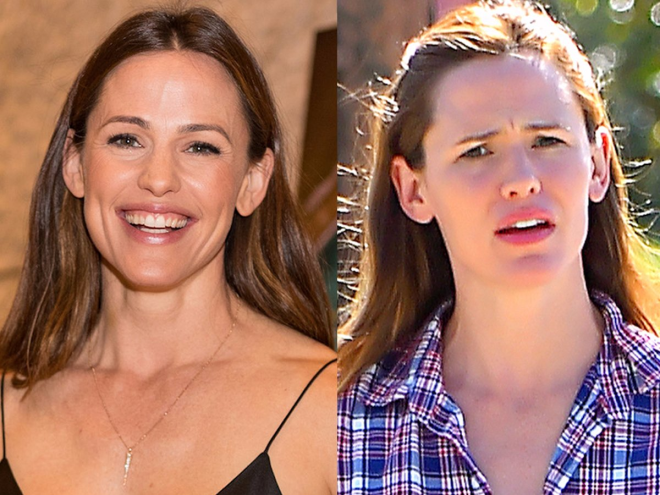 Garner was snapped with her incredibly clear skin while walking outside.
In an interview with Allure, Garner stressed the importance for sunscreen for maintaining healthy skin, especially when it comes to aging.

Zoe Saldana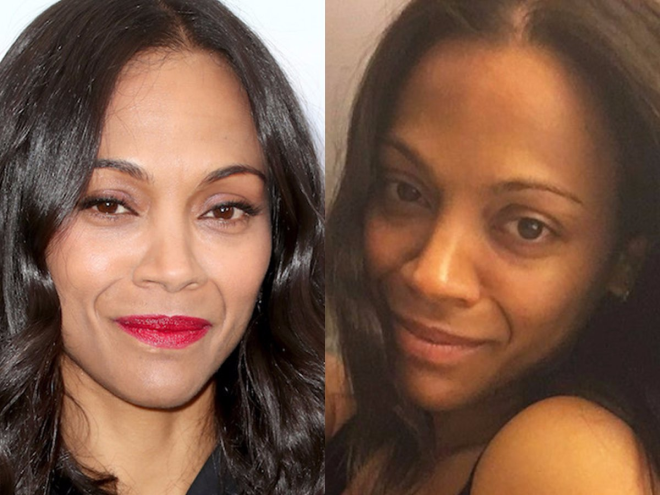 She looks stunning with or without makeup.
A fresh face, as shown on Instagram, isn't the only natural beauty trick that the "Guardians of the Galaxy" actress practices; Saldana previously revealed that she gives herself a natural ombre hair color by putting rum on her strands and letting the sun do the rest of the work.

Keira Knightley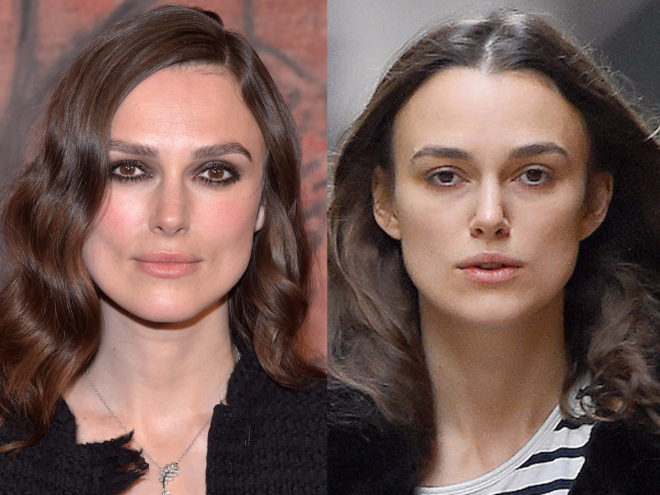 No contour makeup necessary for Knightley's sculpted cheekbones.
The British actress still rocks a bold, natural brow — even without product.

Chloë Grace Moretz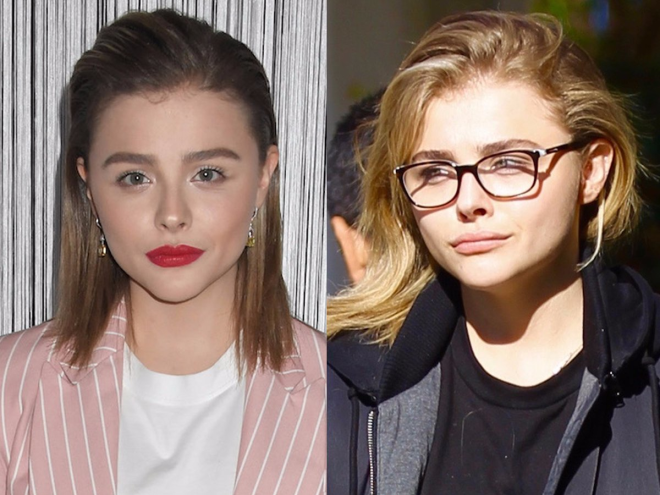 Moretz framed her facial features with cool wayfarer glasses.
The minimalistic beauty look matched her laid-back athleisure hoodie.

Ashley Benson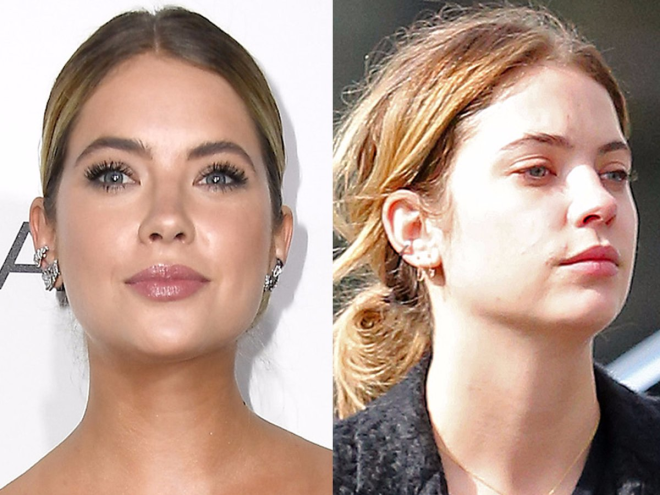 While out in West Hollywood, Benson skipped the heavy makeup that her character on "Pretty Little Liars" frequently wore.
She polished things off with a bun at the nape of her neck.

Lucy Hale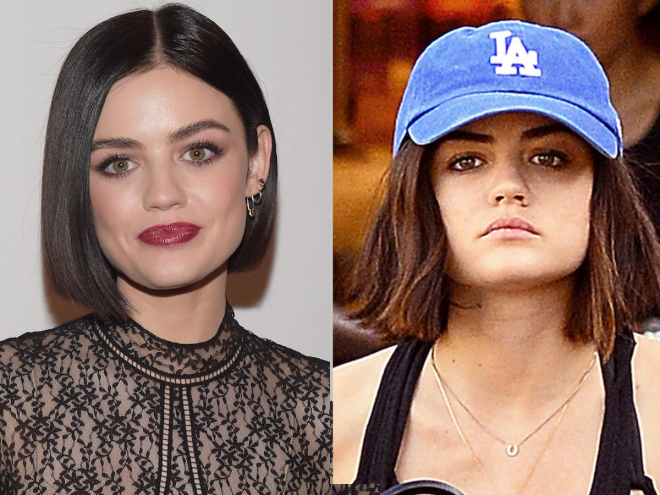 Hale protected her natural skin from sunlight by accessorizing with a blue baseball cap.
Her eyes and incredible brows pop in this makeup-free photo.

Kelly Rutherford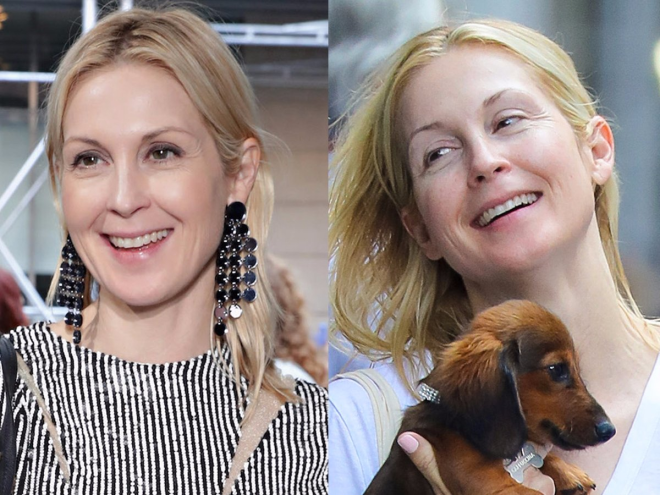 Put simply, Rutherford's skin is flawless.
The actress shared that she tries to get a good night's sleep and eats plenty of healthy food in an interview with Beauty and Well Being.

Jessica Alba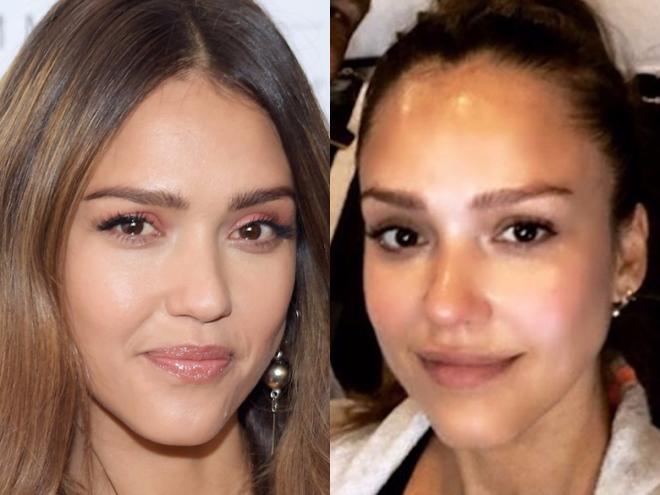 Alba tends to wear natural tones when she does wear makeup.
Alba likes to keep things real on her Instagram account, frequently sharing snaps from her everyday life including post-workout shots, her Honest Beauty products, and even a few side-by-sides with and without makeup.

Katie Holmes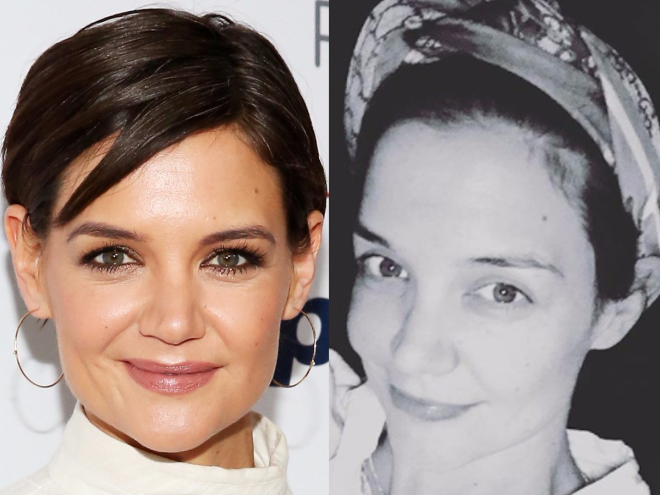 She wore a thick headband with zero makeup.
Holmes wished her followers a "Happy Friday" with a makeup-free photo on Instagram.

Gabrielle Union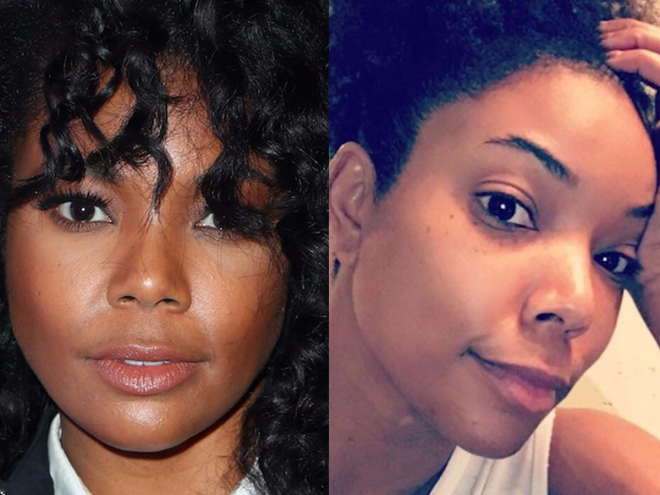 Union showed off her dewy skin in a no-makeup post on Instagram.
The "Bring it On" star's natural glow in this Instagram photo may be a result of her healthy eating habits and dedication to fitness.

Sofia Vergara displayed flushed cheeks and full brows on social media.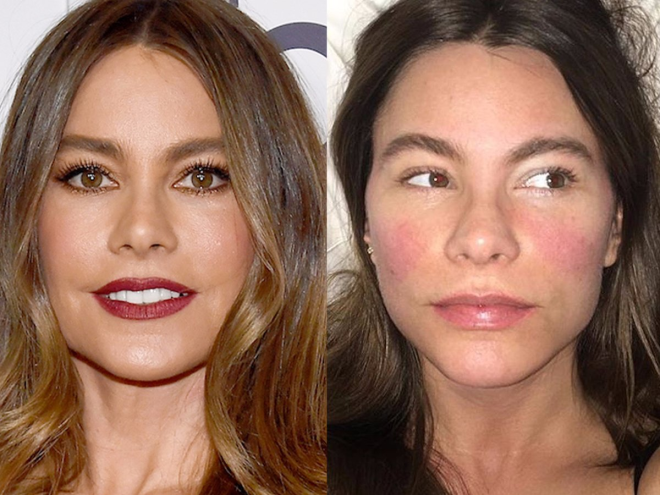 Vergara wasn't feeling well, but she was feeling the color of her pink cheeks.
Even with a fever, the "Modern Family" star couldn't abandon her comedic roots. She captioned the post: "Hm..I just realised that 102 fever gives u the perfect shades of pink."

Gwyneth Paltrow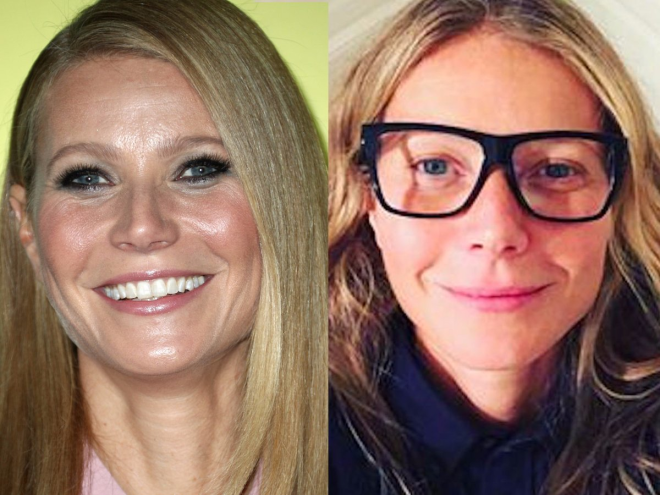 She's a natural beauty.
Paltrow is keen on clean beauty, from the inside out. Despite having received criticism for her wellness company, Goop, Paltrow's personal health routine has left her skin radiant.

Diane Kruger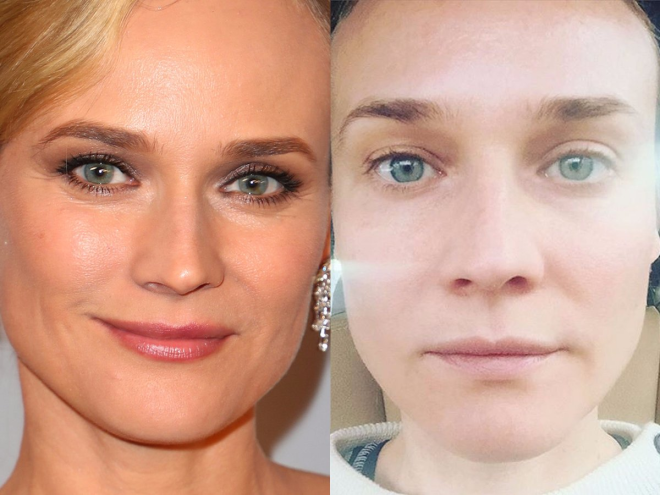 Kruger's lack of makeup seems to accentuate her captivating blue eyes.
The actress called this Instagram picture an honest no-makeup selfie with the hashtag,"#startingthenewyearwithanhonestnomakeupselfie."

Amy Schumer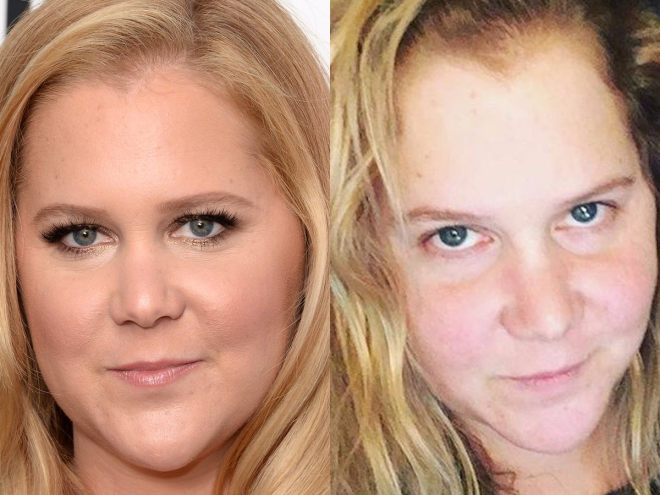 The actress, comedian, and writer brings out confidence in everything she does.
Schumer posed on Instagram with air-dried hair and no makeup.

Gal Gadot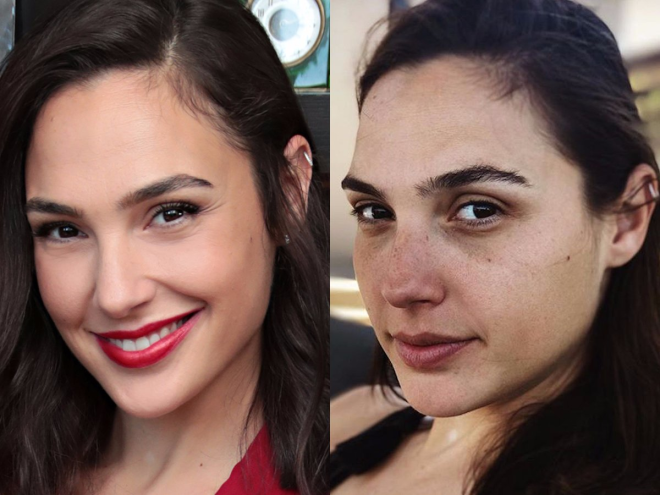 Gadot expressed a moment of gratitude in beautiful Instagram post.
Whether she's wearing nothing on her super-glowy skin or she's rocking a gorgeous drugstore lipstick on the red carpet, the "Wonder Woman" star has us wondering about her beauty secrets.

Cameron Diaz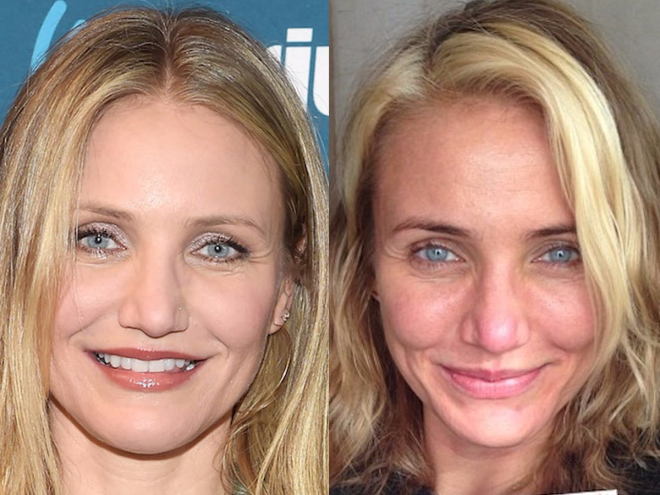 Vogue reports that Diaz values wellness and transcendental meditation.
The movie star took a break from her busy acting career to focus on herself, which is evident in her beaming Instagram photo.
Jaime King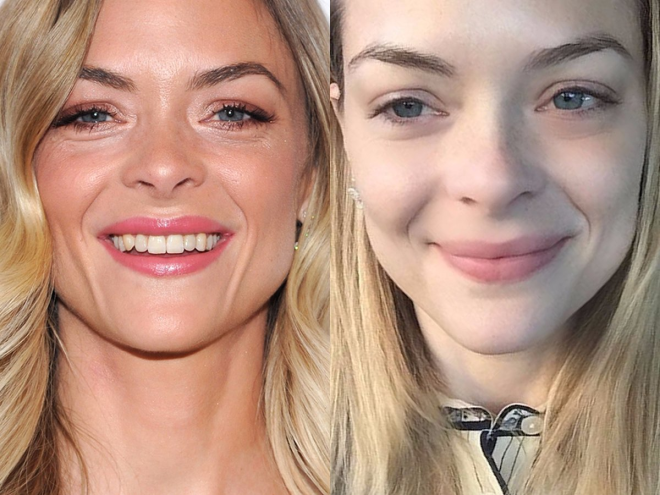 King ditched makeup and looks like royalty.
The actress, who started her career as a major model, told Byrdie that she keeps her skin in tune with a very basic routine: washing her face and always moisturizing. From the looks of her Instagram, her routine clearly seems to work.

Drew Barrymore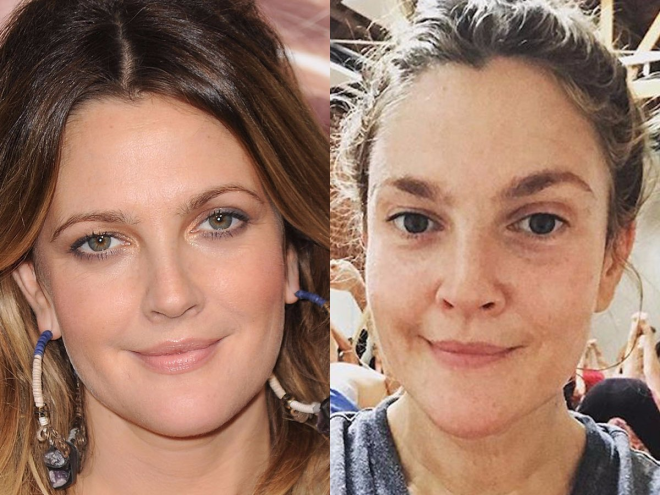 Barrymore chose to go without layers of makeup for a workout.
According to Instagram, Barrymore embarked on a power workout sans makeup. The actress recently credited an affordable three-step K-beauty mask as a life-changing additon to her routine.

Brie Larson
Larson stretched her Golden Globes glam — minus the makeup — after the awards show.
Not only did Larson forgo beauty products in this Instagram picture, but she also refrained from washing her hair for a few days.
Megan Fox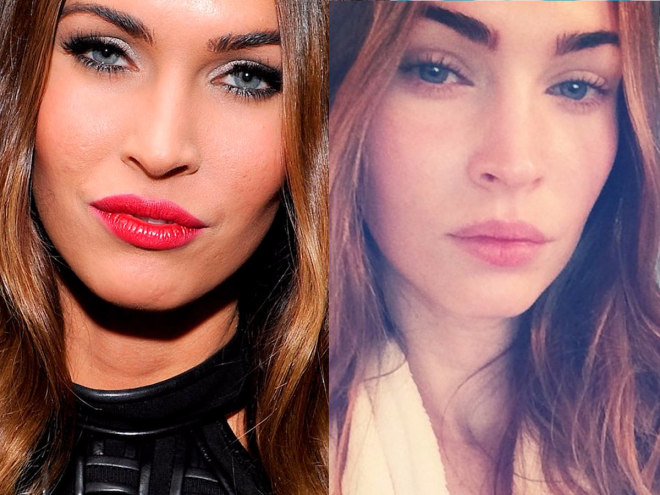 She woke up like this.
Fox's look hit all the check marks for an empowering first Instagram selfie. In her caption, she wrote "Early morning no makeup filter."
Jenna Dewan Tatum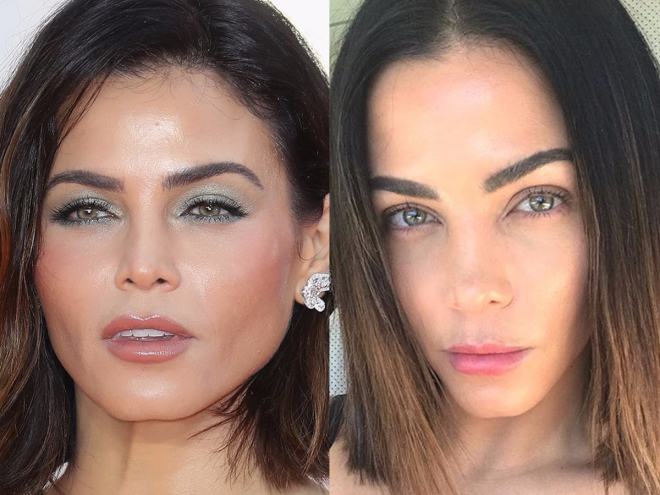 She confirms that there is no filter and no retouching in this photo.
The actress and dancer, who is also married to Channing Tatum, revealed that she goes "mostly makeup free" after successfully managing her melasma.
Zoe Kravitz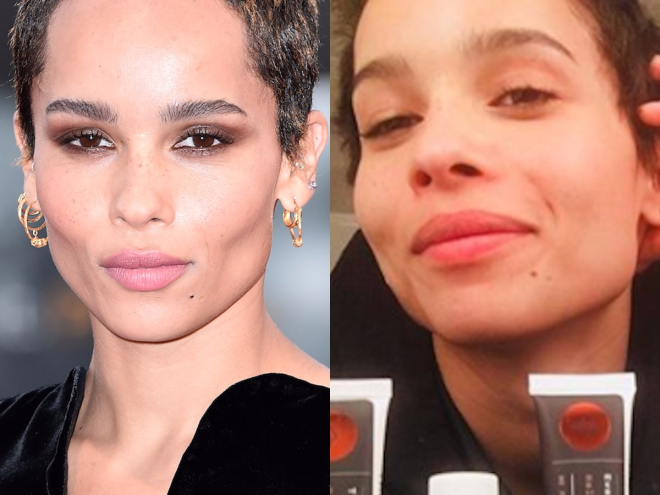 The super-cool actress poses with The Lost Explorer face and body products.
The actress is known for her effortless edge, and a makeup-free selfie is the ultimate way to express it.

Dakota Fanning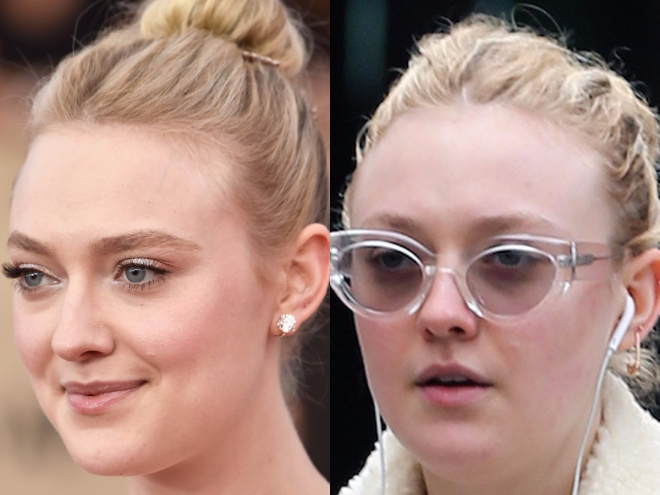 The actress swapped makeup for clear glasses and a casual bun.
Days after attending the 2018 SAG Awards, Fanning was back to class at NYU.