The stakes are high for the camels in the pageant. This year, a whopping 30,000 animals were entered into the annual King Abdulaziz Camel Festival contest. The sheer volume of camels speaks to the nature of the festival.
"The camel is a symbol of Saudi Arabia. We used to preserve it out of necessity, now we preserve it as a pastime," said Fawzan al-Madi in and interview with Reuters.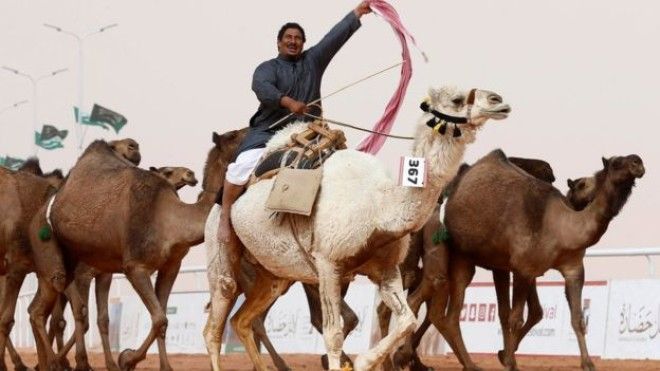 Not only are camels a major part of Saudi culture, they can also be huge money-makers. The most beautiful camel is set to inherit $31.8 million just for winning the genetic lottery. All told, the top camel entrants can take home about $57 million. That's a lot of dough for a dromedary!
But the judges were forced to remove 12 camel contestants after a veterinarian was discovered altering the camels' looks by injecting Botox, among other augmentations. Ali al-Mazrouei, being the son of an Emirati camel breeder, was quick to notice the animal's altered appearance. "They use Botox for the lips, the nose, the upper lips, the lower lips and even the jaw," he explained in an interview with The National. "It makes the head more inflated so when the camel comes it's like, 'Oh, look at how big that head is. It has big lips, a big nose,'" he said.
Other — less invasive — measures are taken to enhance some of the camels' appearances. Owners in the past have groomed the mammals' coats with oil — and even hairspray — so that their hair looks spectacular. To minimize the chances of the animal getting an unfair advantage, the rules of the pageant dictate that each camel must stay in a designated pen the night before the competition.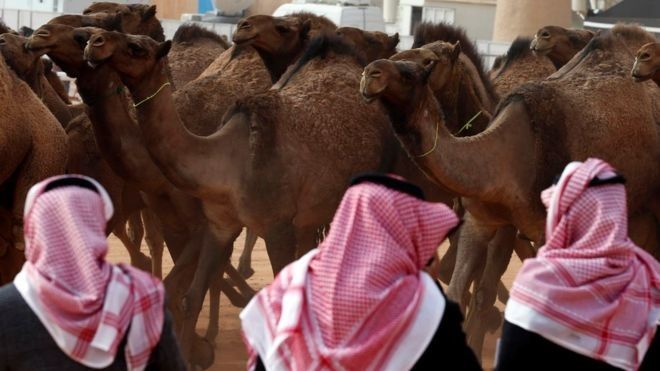 Though the owners of the camels do their nefarious best to put their animals' best hoof forward, there are a few safeguards to ensure the animals aren't altered. The animal's pedigree must be traced via microchipping or even blood tests. And before a camel can be crowned a winner, the owners must swear on the Quran that he hasn't lied about his animal's credentials.
But some owners think that being judged by God isn't a strong enough deterrent. "The people who are just in the camel competition to make it more valuable, they are cheating everyone," Ali al-Mazourei said. "In camel racing, whoever is using drugs is fined about 50,000 Dirhams in Abu Dhabi. The fine is not yet applied for beauty camels."
Though the 12 altered camels have been discharged for this year's competition, there's always a chance for glory in next year's beauty pageant. Here's to hoping the most naturally beautiful camel wins.