Whether it's the Central Park, Wall Street, or Times Square, you're always within a cab or subway ride of some of the United States' most famous landmarks.
But nothing comes free in life, and it's basically impossible to find affordable housing if you're not making at least six figures in New York City, especially on the island of Manhattan where all the action is.
Even studio apartments in Manhattan can run you between $2,000-$3,000 per month if you don't want to deal with the inconvenience of having a roommate.
Thus, New York City is laden with bizarre living arrangements, as folks sacrifice comfort and coziness in favor of location. I can speak on this topic from experience, as 15 years ago, a friend and I split a $1,500 per month studio despite the close quarters.
The studio's toilet was literally in a converted closet that almost any adult human would struggle to fit into. And the shower and bathroom sink were in an entirely separate space no bigger than a small step in closet.
Aside from the kitchen and living room, which were decently sized for NYC standards, there was one other space "room" the apartment. It featured a lofted bed bolted into the wall, and was just high enough to barely fit a desk beneath it.
But we were two blocks from Times Square, and at the time, it all seemed worth it.
However, our studio was a palatial abode in comparison to what freelance designer Luke Clark Tyler calls home, as he somehow lives in a 78 square foot apartment.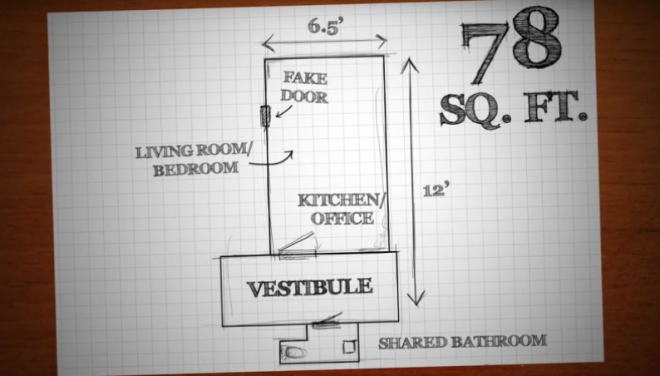 Luke is a minimalist by nature, but he still never expected to find himself living in such confined quarters. However, the price ($800 per month) was right, so he elected to take
the place and make the most of what little space he has.
Luke took the uber-popular YouTube channel 'SPACEStv' on a tour (if you can even call it that) of his apartment and the masses were shocked to learn how he makes it work. Especially considering he does his freelance work from home, which means he has to spend a fair amount of time in the cramped space.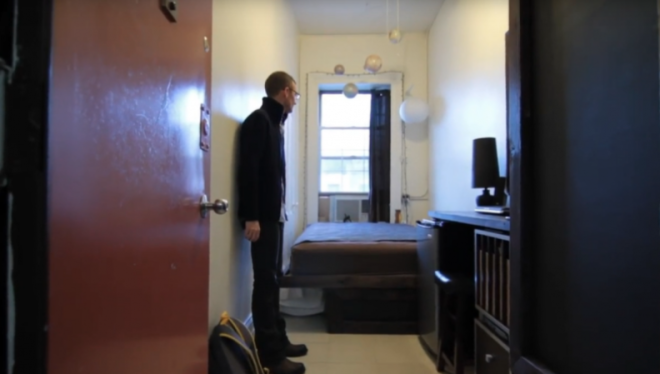 Luke's couch doubles as a bed that folds up, but that still takes up most of the apartment's square footage.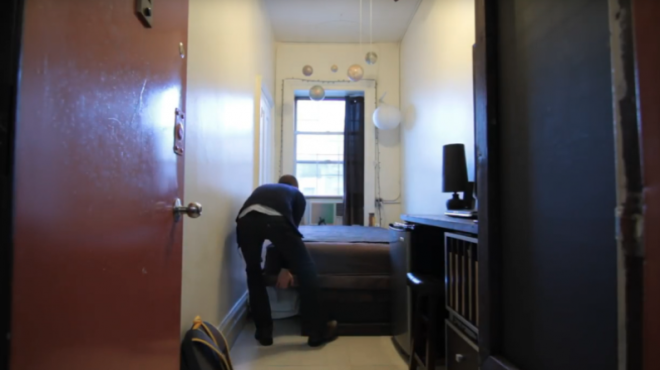 Luke's desk doubles as a refrigerator, which is helpful. But being that it's a mini-fridge, he has to shop several times per week.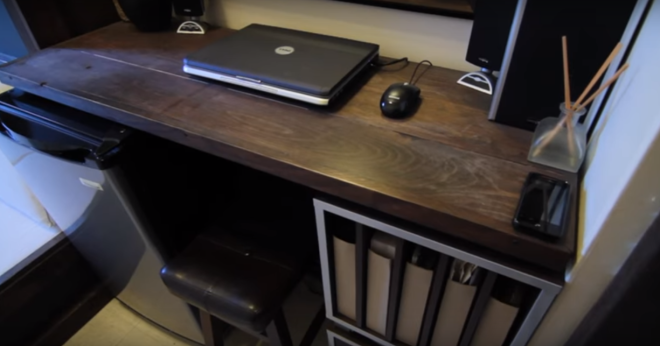 Luke has very limited closet space for clothing, as that's where he also keeps his microwave and toiletries.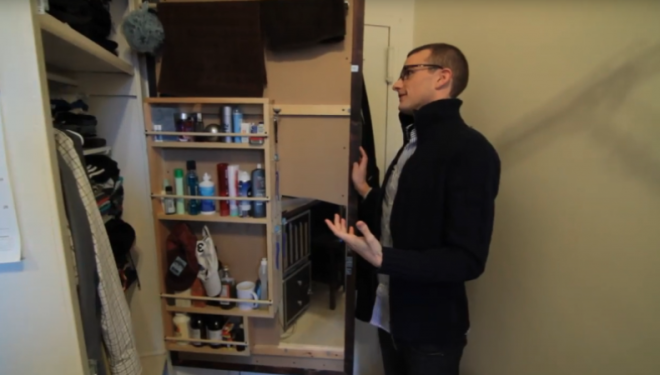 And, well, his bathroom isn't entirely his. You see, Luke shares it with several other tenants on his floor.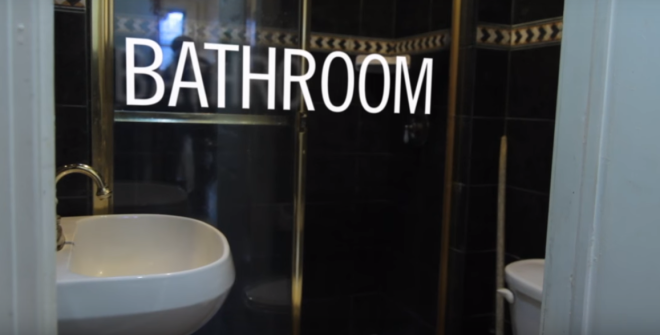 Despite the small confines, Luke is perfectly fine with his place. You can watch him explain how everything works in the fascinating video below!