Here are some of the most interesting responses.

1. This person who doesn't need anything fancy, but does need a delegated space to help get them into ~work mode~.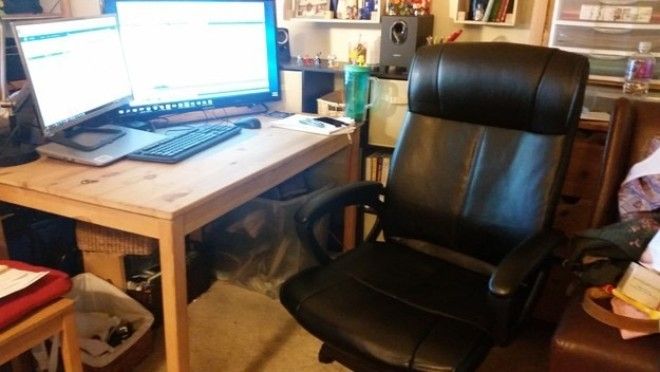 I telecommute so I need to create boundaries in my home. What works for me is to have a dedicated space where I only go when I am working. I try to keep the area neat(ish) so I can focus on the task at hand but I like a few little doodads to add a little joy to my day.
—janets490561027

2. This person who needs her desk to work for both her and her clients.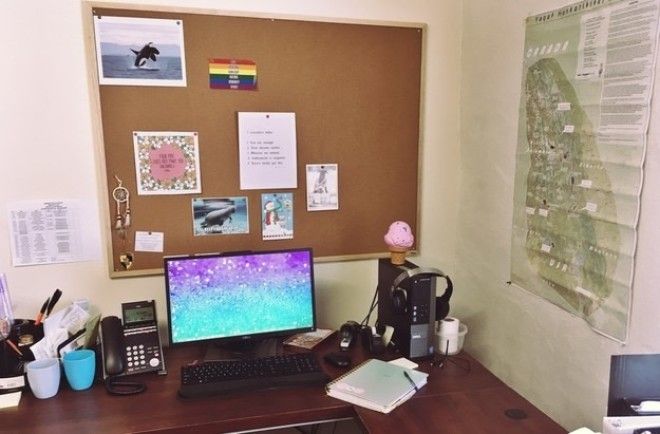 I work with adults and kids, so I try to keep a balance of professionalism, comfort, and whimsy. The ice cream cone is a stress squishy, my agenda is holographic, and my cork board has inspiring art and photos. The map is the First Nations traditional territory that I live and work in.
—starf

3. This person who hangs their favorite drawings to inspire their next project.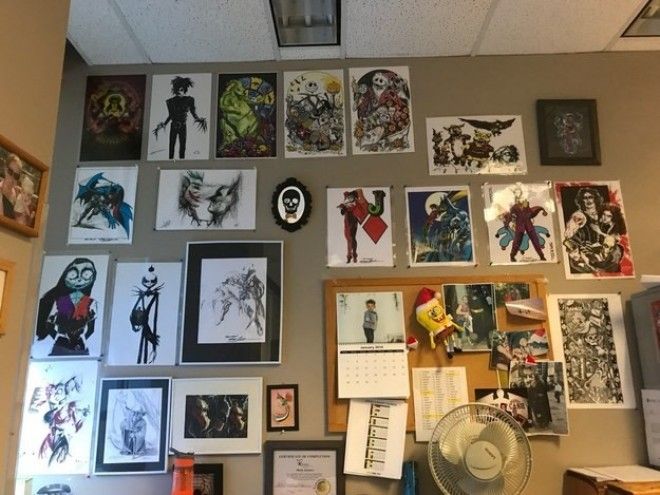 My wall of awesome.
—m434586ed4

4. This person who was short on space, so turned their closet into an office.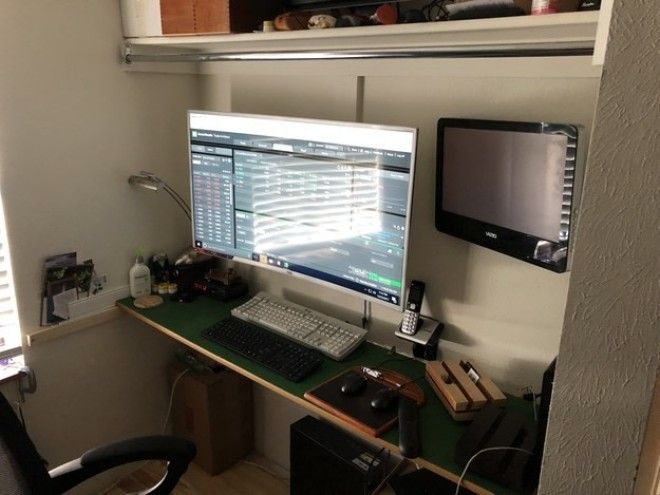 The epitome of making it work.

5. This person who needs to be cozy to be creative.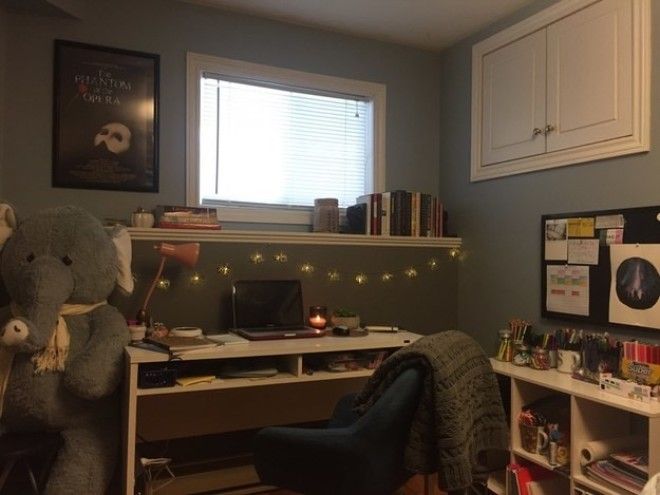 My workspace is my happy place, I love having a functional place to read, write, or paint. It's a place where I can relax and be me after long days. —sarahy44ca7d781

6. This person who uses the creativity of her friends to inspire her own.
As a small business owner, I need my workspace to inspire me to create so I've filled it with my friends' artwork.
—oliviam41e2cb914

7. This person who needs a little noise to stay focused.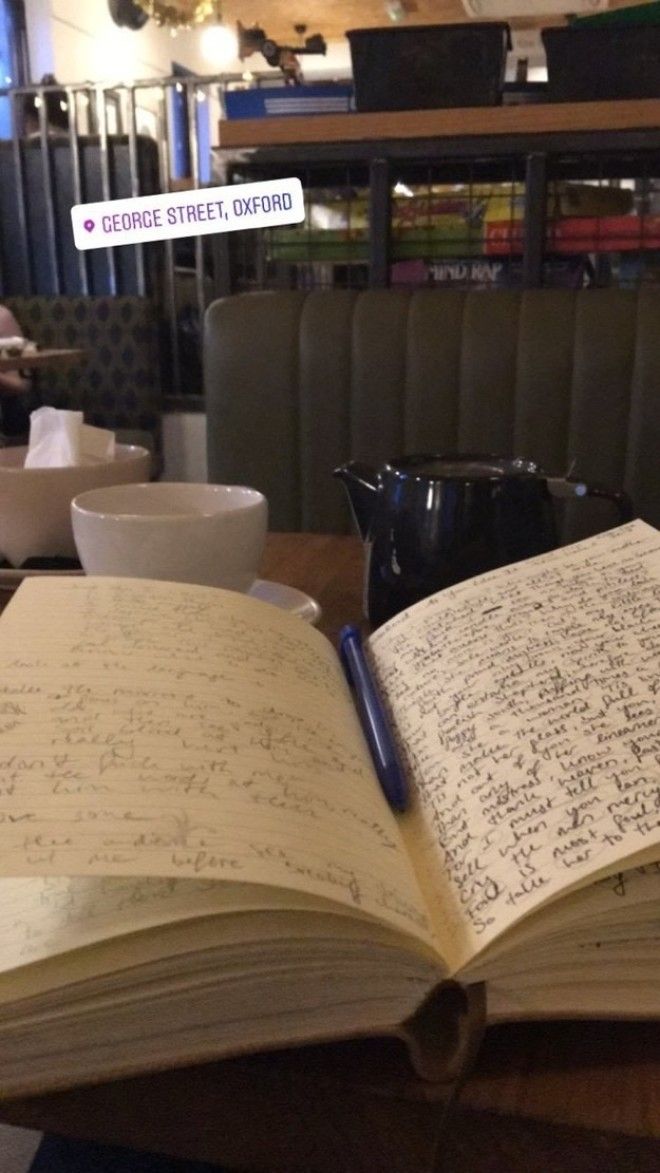 Whenever I need to work, I go to my favorite cafe. The hustle and bustle provides just enough distraction to help me stay focused. Plus, there's coffee and sweet potato fries! —ellieb471fc9379

8. This person who keeps her desk hella organized.

9. This person who maintains a balance between organization and chaos.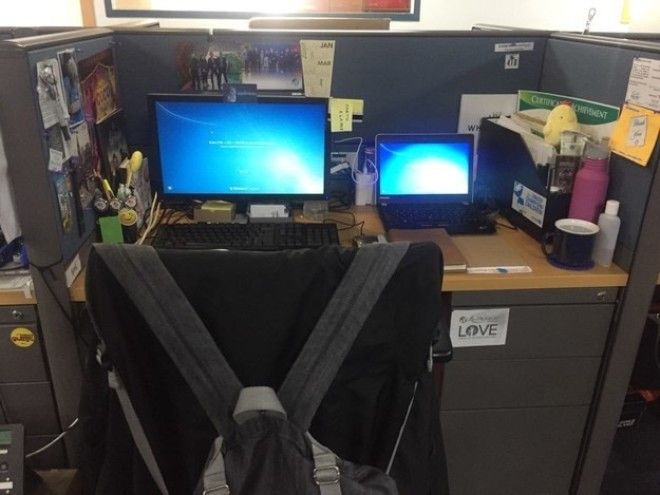 The best to describe my workspace is organized chaos. I can't stand it when it's too messy, but I also can't focus when it's too neat. It's as if I need the noise. —elainee4f28d531c

10. This person who thinks she's a mess (but clearly isn't).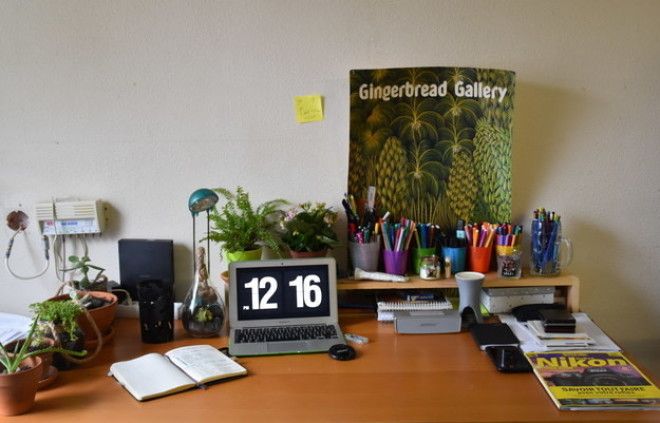 My desk is just like me, a mess! But i love it!
—louiseandthemightycat

11. This person who just filled their desk with their favorite things.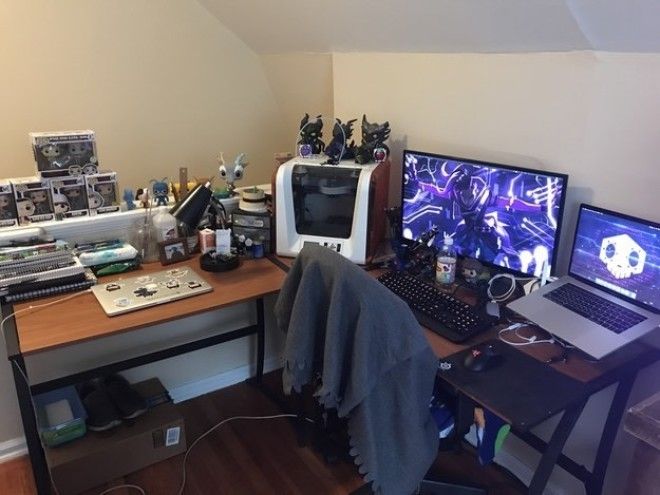 Tons of Funko toys and a blanket make this space my favorite place to code, draw, and create. It's the one space in my home that is truly mine. —krystynae
12. This person who added a few personal touches to her office.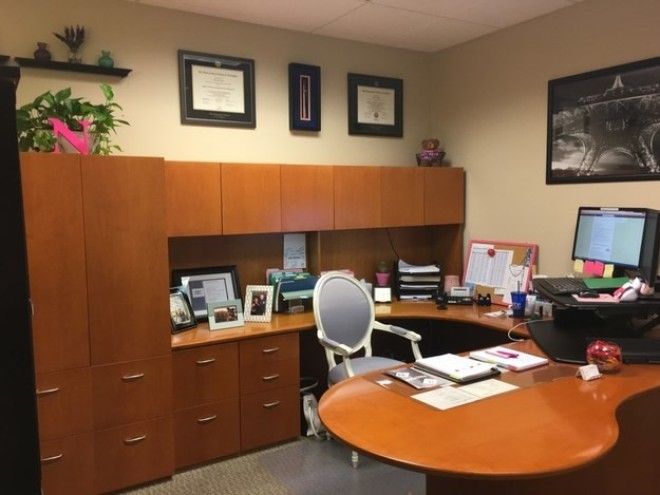 13. This person who literally built her own desk so she could have a cozy space to study.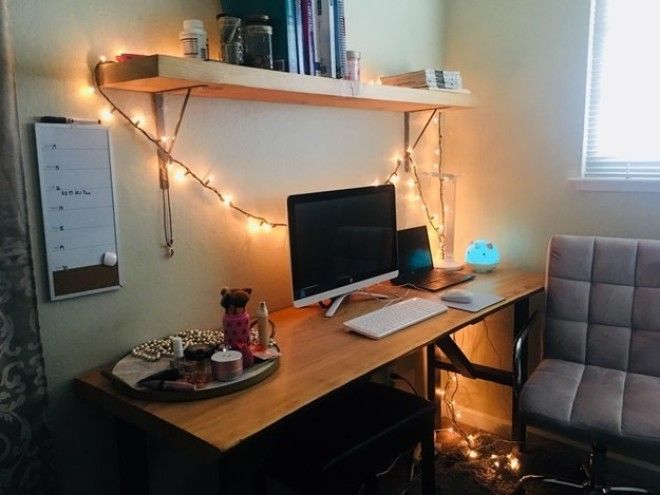 My mom and I (mostly my mom) built my desk so I had somewhere to study while attending nursing school. Since we had everything but the paint and brackets, it cost us around $20 to make both.
—katherynb4bf806e53

14. This person who knows that if their desk is cluttered, their mind is cluttered.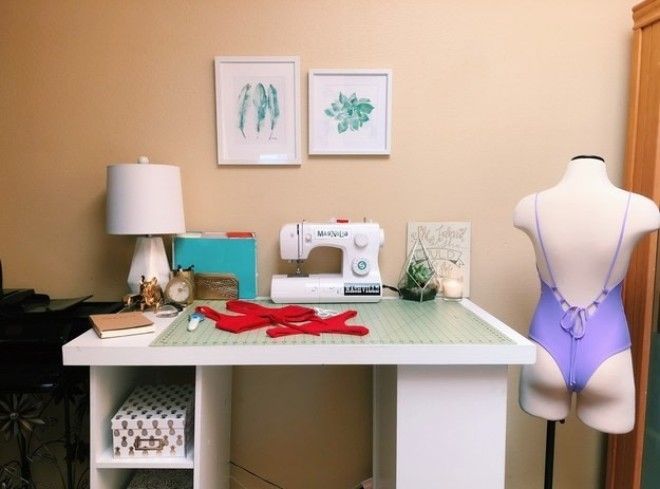 It is all about being clean, yet expressing yourself. If my desk is cluttered my mind is cluttered!
—tiffanyn4f6f7ac83

15. This person whose brain probably looks like a flawless bullet journal spread.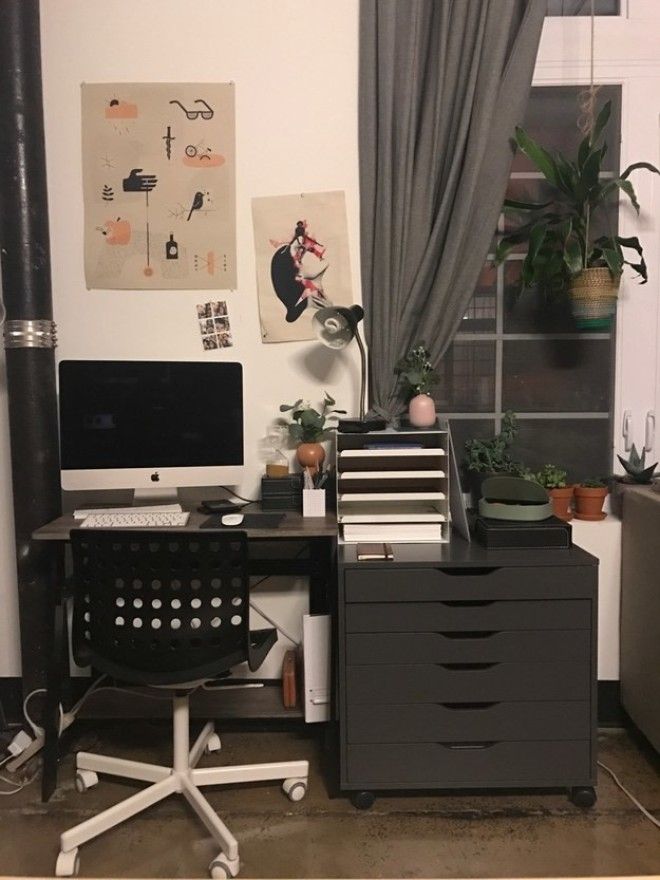 I'm a graphic design freelancer and do most of my work from home. Making my studio functional and yet, not hard on the eyes was a fight in my tiny apartment. —jackiej414f1f042

16. This person who is inspired by color, color, and more color.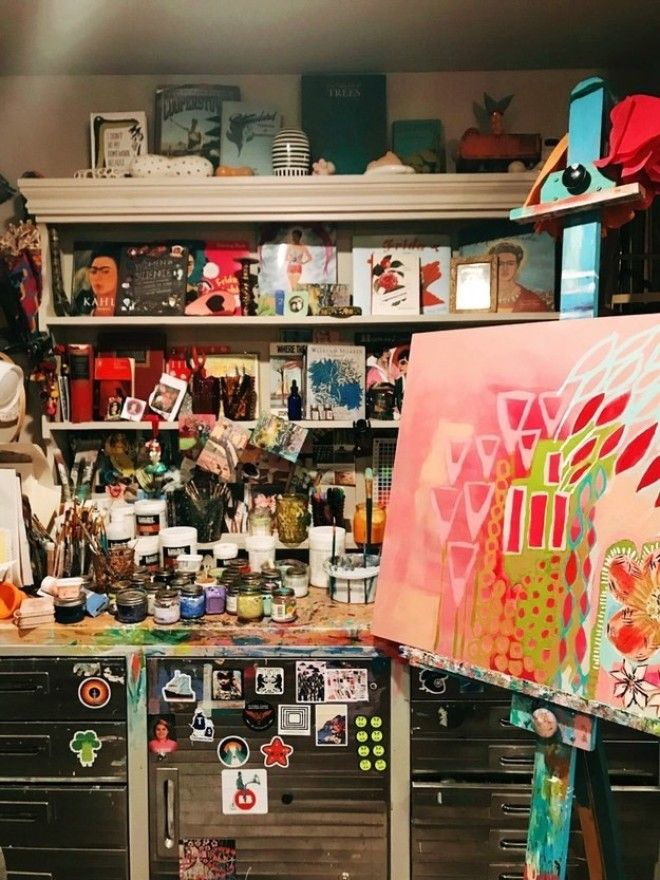 17. This person who has a sticky note system so that she has her reminders at a glance.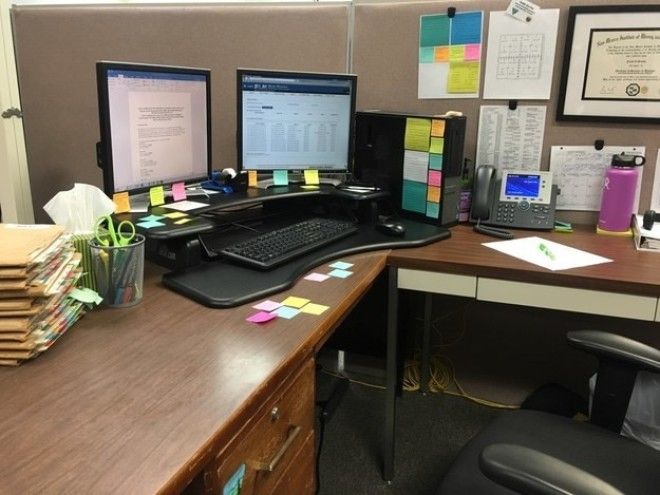 I keep notes of things I'll otherwise forget such as tricks in Excel or meetings.
—faiths4f721ebaa

18. This person who is probably just as trendsetting as her desk.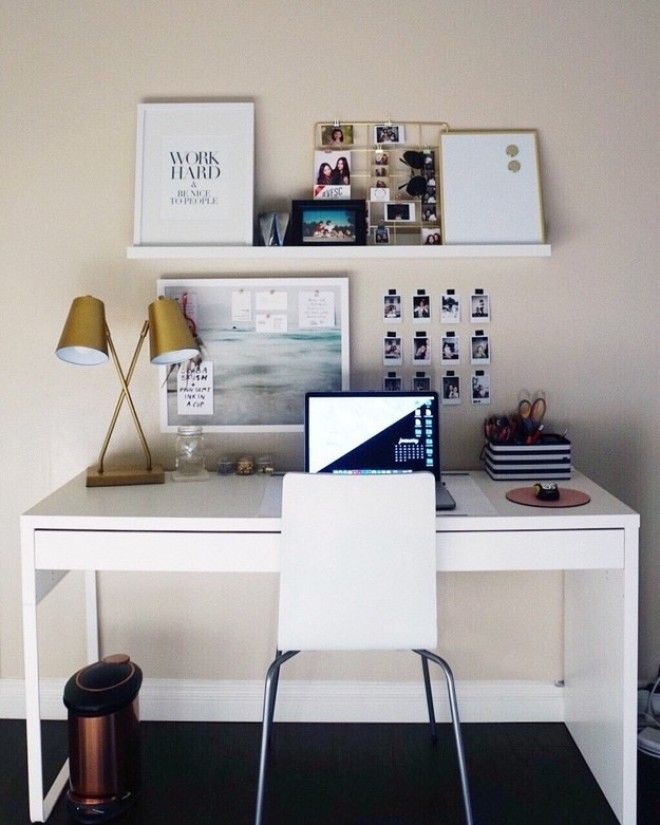 19. This person who carved out a corner of her classroom for herself.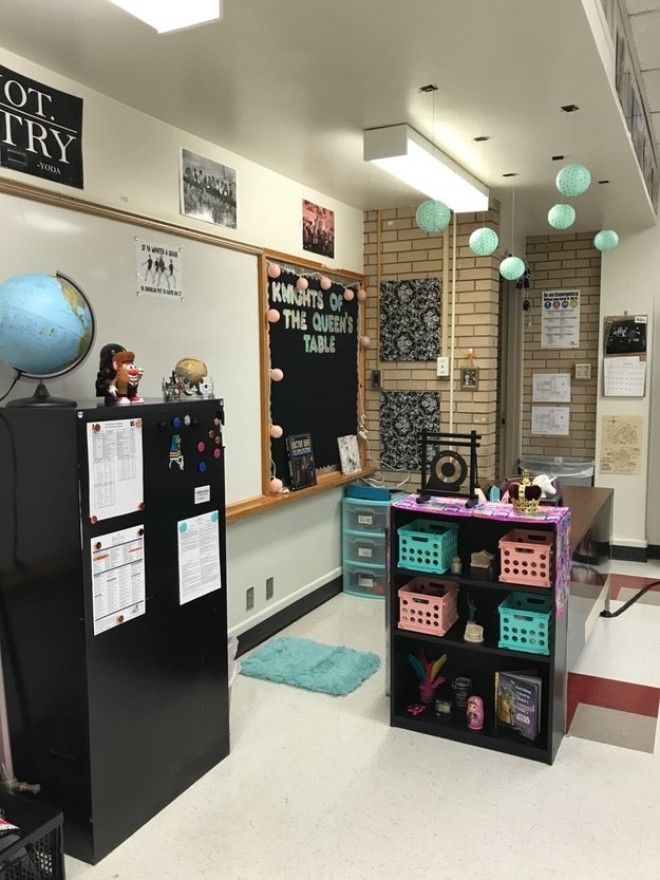 My little corner in a crowded high school!
—melq

20. This person who just loves having friendly faces around.

I love hanging photos of friends and family!
—katyp417619241

21. This person who managed to make her cubicle actually really homey.