There are many famous people who have their own islands and one of the wealthiest has to be Johnny Depp. He got his island buying advice from legendary actor Marlon Brando. Who knows what goes on on these islands?! Wouldn't it be nice to get an invite? Check out these celebrities who are among the rich and famous who own their own islands.

20. Lindsay Lohan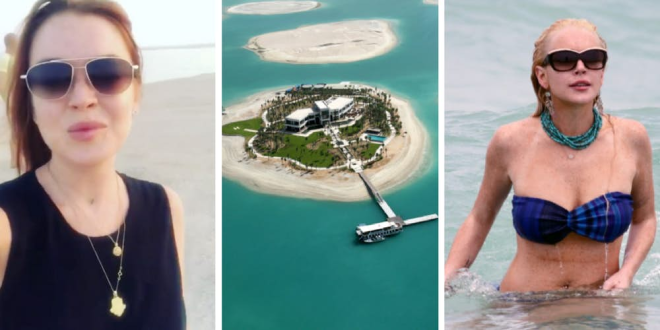 Lindsay Lohan is probably the newest member of the private island club. How would you decorate your island if you had one? That is the question going through Lindsay's mind these days. Lohan's career isn't what it used to be, but she was invited to the Wendy Williams Show where she talked about projects that she has coming up as well as opening up her own nightclub. "I figured, I've gone to enough, I should have my own," Lindsay laughed. "It's really fun, it's a fun place." Not only is she buying a nightclub, but she also decided to buy her own island in Dubai. She's literally going to name the island "Lohan Island." "I'm discussing designing my own island in Dubai at the World Islands. I'm out Trump-ing Trump with the name Lohan."

19. Johnny Depp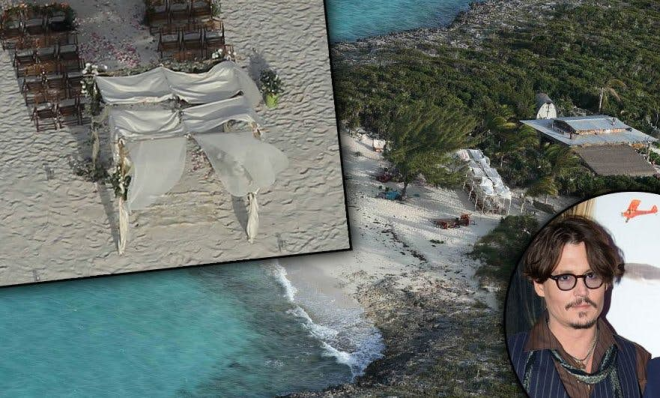 We couldn't leave out the pirate himself from this list of private island buyers. He may have been one of the first celebrities to go out there and snap up an island of his choosing. How does one go about buying an island? Apparently, you start by seeking advice from Marlon Brando. His island is located in Little Halls Pond Cay, Bahamas. The island is 45 acres and a mile long and it's as private as an island can get. He paid $3.6 million for the island which seems pretty reasonable for a lifetime of privacy. These are where the most beautiful coral reefs in the world are located. To say that it's beautiful would be the understatement of the year. Depp has been bringing his girlfriends and family to the island for years. It probably reminds him of being a pirate; we're not even sure that Jack Sparrow had his own island.

18. Leonardo DiCaprio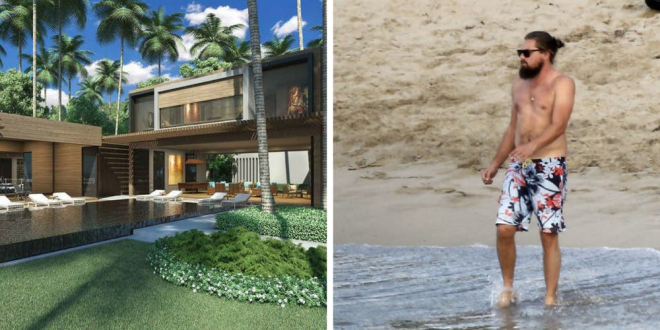 It's not really surprising to hear that Leo has his own island. He's a big fan of yachts and his parties are legendary. He could drive his yacht right to his island and then spend a month there if he really wanted to. His island is 2.2 miles long in Blackadore Cay, Belize and he's planning on opening up his own eco-friendly resort on the island. Could you imagine going to a resort on Leonardo DiCaprio's island? You're likely to see his "dad bod" right there on the beach while you are sun tanning. The island cost him $1.75 million when he purchased it in 2005. It's close to the famous Barrier Reef and it has gorgeous white sand beaches. It would be the perfect place to have a luxury resort. We would definitely be buying a package there.

17. Pamela Anderson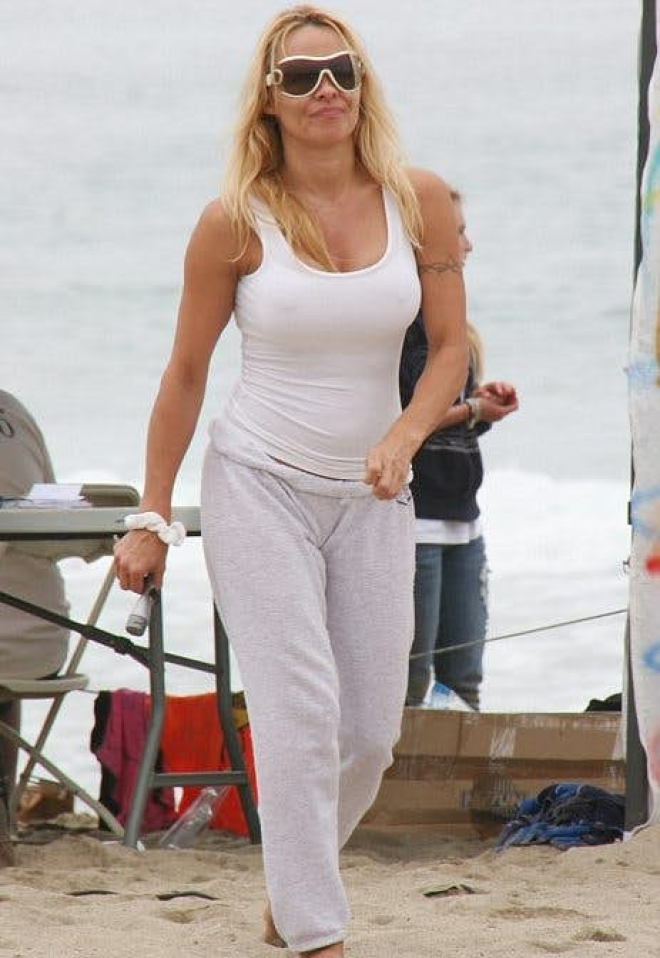 So, you screwed up with your girlfriend and she left you. What do you do to get her back? Apparently, according to Tommy Lee, it's nothing short of buying her an island. In 2007, he was desperate to get the Baywatch babe back into his life, so he ponied up some hard-earned cash and bought her an island off the coast of Dubai. Although he never did win her back, she has called him the love of her life. "There was Tommy and then there was nobody else," she said. They had a crazy relationship and were married for three years in the '90s. These days, she is rumored to be dating WikiLeaks founder Julian Assange. We wonder if he would be willing to buy her an island — it's pretty hard to top.

16. Celine Dion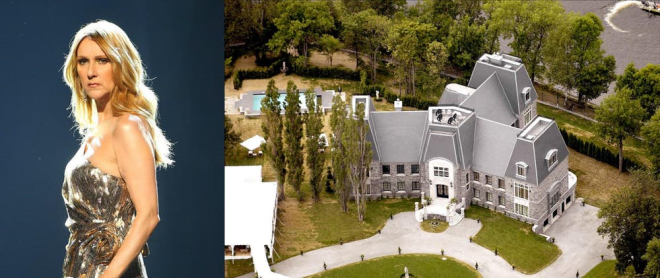 Now doesn't that look like it's fit for royalty? We would certainly feel like a royal living there. Celine Dion has her own island and her own castle. Her island is a $10-million investment in Ile Gagnon, Quebec and it's stunning. This French superstar wanted to be closer to her roots, so she purchased an island in the Canadian province of Quebec. Not only does she have her own island, but there is a castle on the island and it's breathtaking. It looks very European and it's become a local landmark for tourists. We're not sure how often Celine Dion visits the island since she's quite busy in Las Vegas, but we imagine it would be an amazing place to go for some time off. It's exactly the kind of place that we would imagine Dion living in.

15. Marlon Brando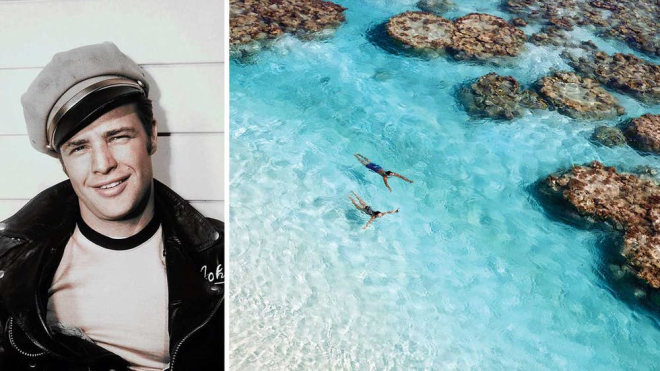 Marlon Brando purchased his own island many years ago in Tetiaroa, French Polynesia, Tahiti Island. Brando "discovered" Teriaroa in the '60s when he was looking for a place to film. Pretty awesome, right? It wasn't long after that before he made it his own. It's 33 miles long which is pretty big for an island. He turned it into a luxury resort called The Brando and you can actually book vacations there. Even Barack Obama has been to the island and has decided that it was to be the place where he goes to write his memoirs. Could you imagine going to a luxury island owned by a celebrity to do some writing? That sounds like a dream come true for us. If you are looking for a luxurious vacation destination, it might be the choice for you. It's absolutely beautiful.

14. David Copperfield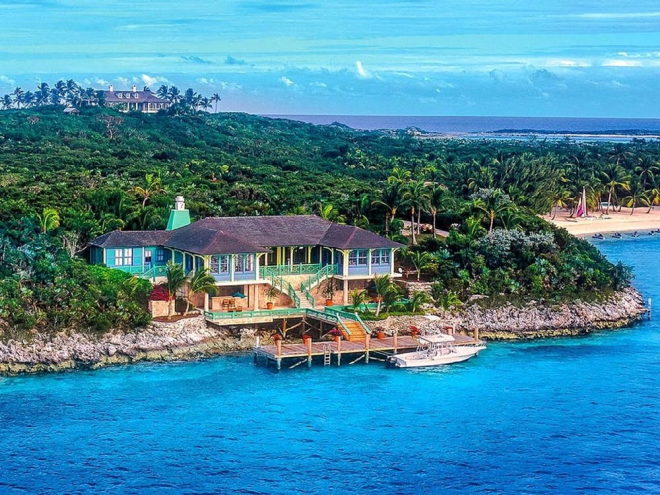 David Copperfield is among the few to own more than one private island. He owns 11 islands to be exact, so it appears as if he's in a class of his own. He often will rent out his islands and as you can see, they are incredible. Before Johnny Depp got his own island, he used to vacation on Copperfield's island. His islands are located in the Bahamas which is an amazing place to vacation. The vacation spots have been rented out to many celebrities including Oprah Winfrey, Bill Gates, and John Travolta. No wonder he can continue to buy more islands if he's renting them out to wealthy celebrities. These resorts, though, are incredible and it would be pretty cool to have your own vacation spot.

13. Nicholas Cage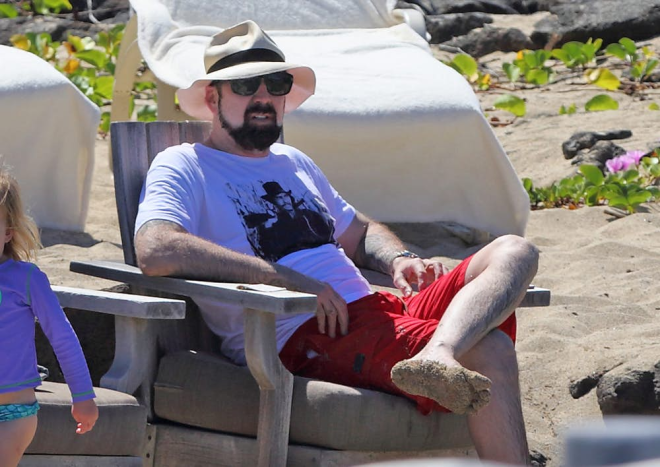 Nicolas Cage is another one of the many celebrities who decided to snatch himself an island of his own. He was often seen on vacation with his ex-wife and son over the years, though that won't be happening any longer. The island is located in Leaf Cay, in the Bahamas just like many other celebrities. It was in 2006 that he purchased the island for $3 million. Before buying his own island, Cage used to belong to a luxury home that was on a paradise island. Maybe he was vacationing on Copperfield's island. The Bahamas are known for their long sandy beaches and the tropical palm trees, just thinking about it is making us jealous. He has 40 acres of land and a gorgeous freshwater body of water to use any time that he wants. We're still waiting for our invite.

12. Sir Richard Branson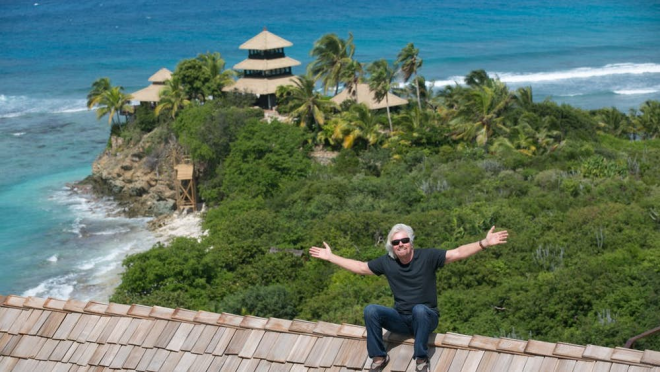 Sir Richard Branson is one of the wealthiest entrepreneurs in the world and a genuinely good human being. He has owned the island called Necker Island since 1978 and actually rents the island out. You have to have a rather large bank account, however, because it costs $62,000 a day to stay there. Larry Page, the co-founder of Google actually got married on the island in 2007. "To be honest with you, I had never heard of the 'Virgin Islands.' I had no idea where they were located or that they were actually called the British Virgin Islands. But one Thursday in 1978, I was told that they existed and that I could potentially own one. I had been madly trying to come up with a way to impress a girl I had fallen for, so I rang up the realtor and expressed my interest. We were still in the early days of Virgin Records, and I by no means had the cash to buy an island. Luckily, the realtor didn't know this and offered me an all-expenses-paid trip to see the Islands that weekend. I agreed to go on one condition – if I could bring a guest."

11. Shakira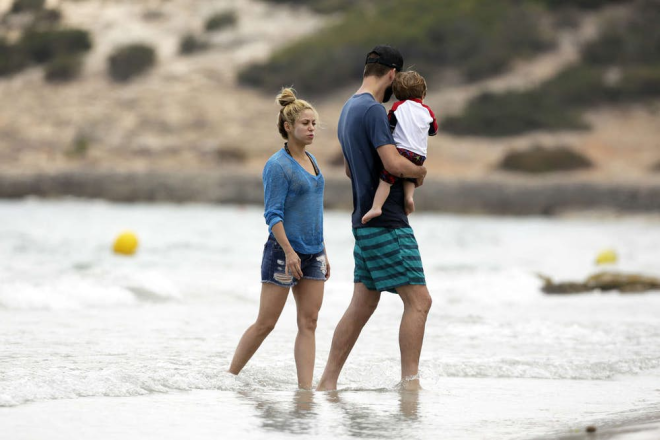 Maybe purchasing an island on your own is not exactly what you're looking for, but going in on an island with your friends gets you a much sweeter deal. Shakira purchased a 700-acre island with a few of her fellow musicians and friends for $16 million which is one of the most expensive islands on the list so far. The people that purchased the island with her are Roger Waters, the frontman for Pink Floyd, and Alejandro Sanz. The cool thing was that there was already an existing hotel on the island already, but they are also able to develop it further if they so choose. It would be pretty cool to share such a place with a bunch of friends and by splitting the cost, you get a much bigger investment.

10. Mel Gibson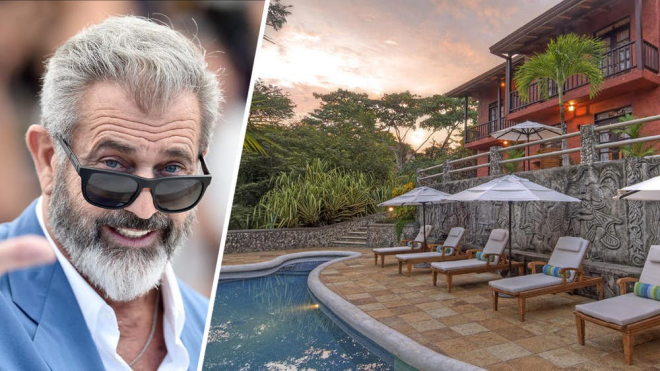 Mel Gibson has his own compound in a jungle; it's seriously a tropical retreat like nothing you have ever seen before. It's actually on the market right now for $29.7 million for those of you with deep pockets. It's the most expensive island so far on the list and it is magnificent. We don't know why Mel would want to part ways with his own jungle, but he is. It's a 400-acre retreat located in the Nicoya Peninsula and it has its own white sand private beach. It sounds totally luxurious and amazing. The compound is named Playa Barrigona and it has 12 bedrooms and a whopping 14 bathrooms. It's certainly the place where you could have a large get together with friends and family. There is a dense jungle, miles of beach, and even mountains. What more could you want from a private island?

9. Eddie Murphy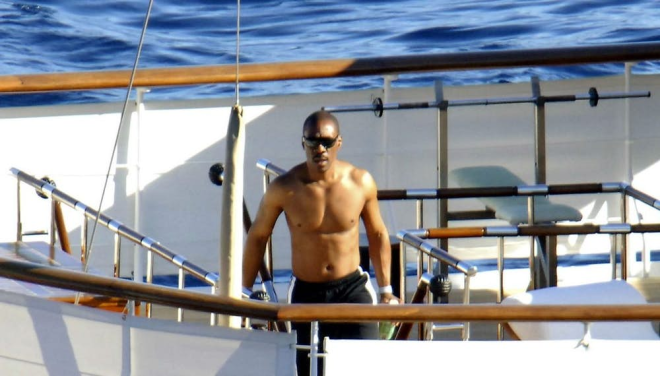 We're pretty surprised that so many celebrities own their own islands. We can't blame them, however, they rarely get a moment of peace with the types of careers they have. Even when they aren't using it, they can rent it out. Being a comedian and an actor, Murphy started rolling in the money and was able to acquire a couple of islands of his own. Murphy has an island in Rooster Cay in the Bahamas; he enjoys the location because it's just minutes away from Nassau. It would be wonderful to own your own island where you could have seclusion and all the privacy that you can dream of. He got it his second island for the sweet deal of $15 million.

8. Tim McGraw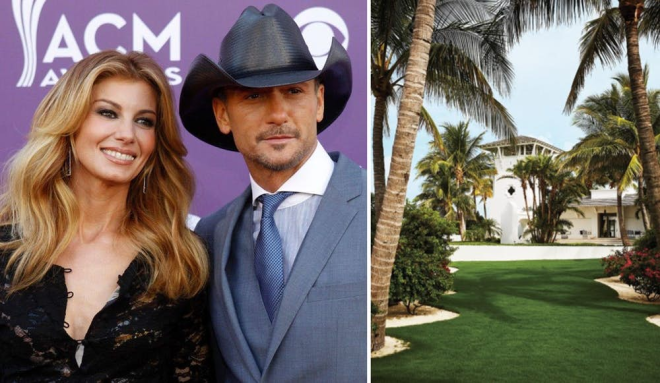 Tim McGraw and Faith Hill went about building an estate on their own private island. In 2006, they purchased an island in Goat Cay in the Bahamas. From there, they went ahead and built a 15,000-square foot vacation home on the island. "We set out to build a house. We had no idea we had to build everything else. We basically had to build a little town." After all, they had to add water and electricity to the island as well. Their gorgeous home has open-air passageways throughout so that they can still feel connected to what the island has to offer. "We wanted to feel connected to the outside," Hill explained. "When the breeze comes through the room, it's just life-changing. It really is! It's something for the soul."

7. Ricky Martin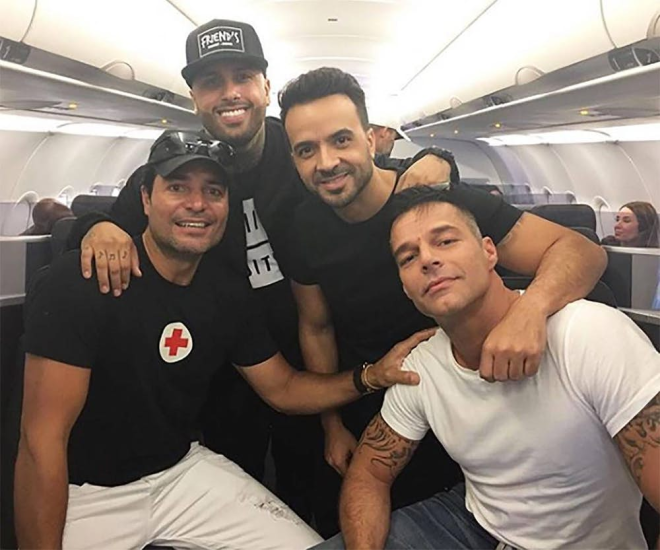 Ricky Martin is another singer who has acquired an island of his own. His island is located in Angra dos Reis, Brazil. He purchased it in 2008 for $8 million dollars. The area is considered to be the place to be for the glamorous and gorgeous socialites of the world. A lot of these celebrities are purchasing these islands because they want to be one with nature and be closer to a natural civilization. "Buddha's teaching is very simple, you don't have to break your head to understand the message. The part that I like the most from Buddha's teachings and from His Holiness, The Dalai Lama, is that the most powerful weapon is to not attack, to be able to have self-control." We could imagine how tranquil a private island would be.

6. Lenny Kravitz
Lenny Kravitz is certainly someone who prefers to be one with nature. He is another celebrity to snap up an island in the Bahamas and he did it because that is where his mother is from. He likes to say that he found his freedom there and we think that's pretty awesome. He loves exotic locales and has properties all over the world such as Paris and New York City. His mother grew up on the islands of the Bahamas, but it's also the place where Kravitz found a lot of inspiration for his songs. His favorite pastime is driving his jeep along the beach; it sounds pretty awesome. He even built a recording studio there so that he can work if inspiration strikes him. Now that's pretty convenient.

5. Gene Hackman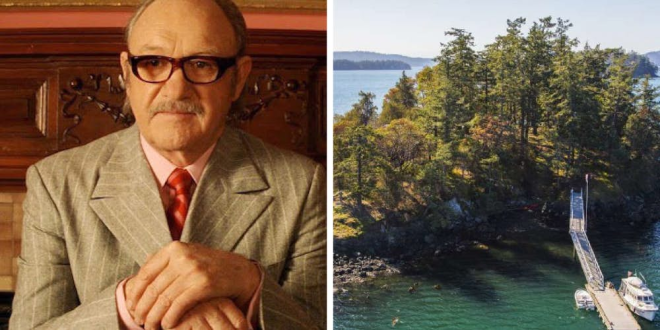 Gene Hackman owns multiples islands. He originally owned Fawn Island in the San Juans. He decided to sell that one in 2008 and buy a more secluded island in British Columbia. His original 2.3-acre island has been up for sale multiple times. It must be crazy trying to sell an island; it's not like selling a house. We're sure a lot comes with owning an island. The home that was built on the island is 3,514 square feet which sounds very luxurious. If you want to bring guests, there are also two guest homes on the island as well. It also comes with a pier, private dock, and mooring buoy so you can manage to get to and from the island easily.

4. Steven Spielberg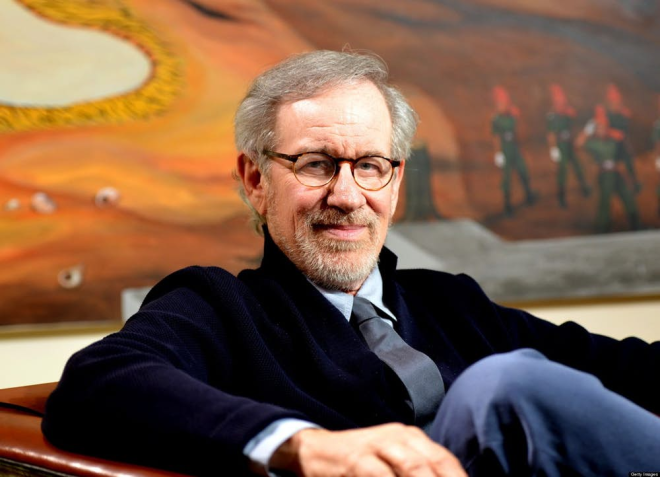 For a wealthy man such as Steven Spielberg, we aren't really surprised that he owns his own island. His island is located in Madeira Archipelago off the coast of Portugal which sounds very cultured! Let's be honest, if he really wanted to; he could probably buy 20 islands if that was his choosing. His island of choice is much further from the United States as some of the others on the list, but maybe that's exactly what he was looking for. It can be nice to be away from the norm and the hustle and bustle of the Hollywood life. We imagine someone as rich and powerful as Steven Spielberg; it must be hard to get away from the phone calls and the emails. His island was originally two islands that were uninhabited and were melded into one.

3. Tyler Perry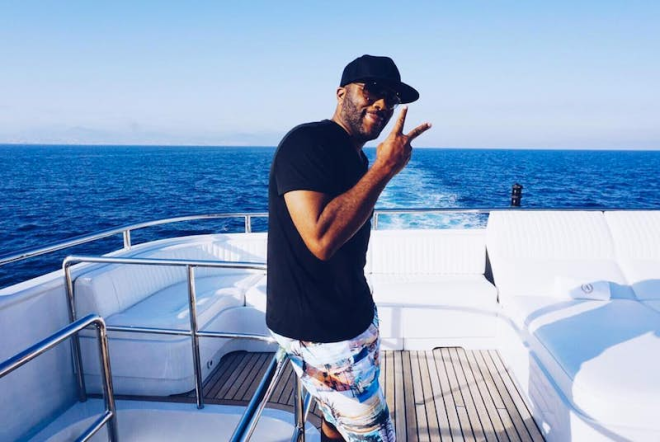 Tyler Perry joined many other celebrities when he bought an island in the Bahamas. It sounds like the Bahamas are the place to be, there are certainly many celebrities buying up islands in that area. He purchased his island, called the White Bay Cay in The Exuma Cays in 2009. He wanted to have complete control of getting to the island and then off it again, so he took pilot lessons. Instead of taking a boat, he flies right into the island on a private plane, so there must be a runway there as well. It's definitely cool to have your own pilot's license; it's handy in so many ways. He certainly never has to worry about having to find a pilot at the last minute, but it also offers less of a chance to relax while flying there.

2. Diana Ross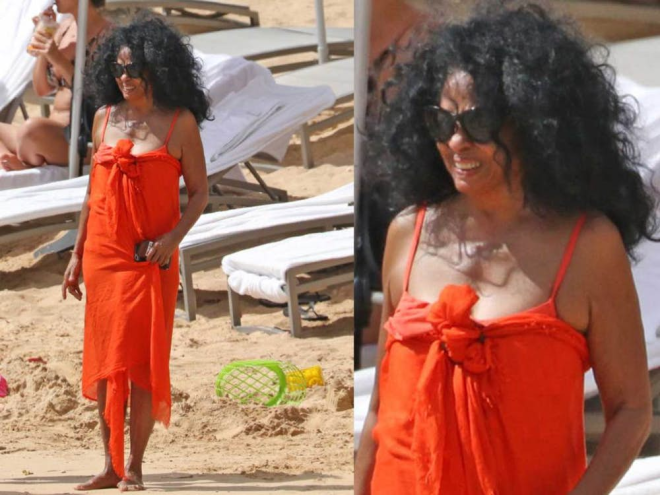 Even Diana Ross had her own island! She passed away in 2000, but before she died, she owned an island in Taino, French Polynesia which certainly sounds luxurious. What a gorgeous location. The island has probably passed down to her children since her death. She was an icon when she was alive and remains so years later. "Icon. What is an icon? When someone is iconic it means they have established a certain kind of legacy possibly, and I think it does come with time. It's something in the arts, I feel. Maybe not, maybe it doesn't have to be in the arts exactly. I'm not really sure. But I don't think you are born an icon." She was an amazing talent and getting the chance to own an island was all part of the legacy that she left behind.

1. Robin Williams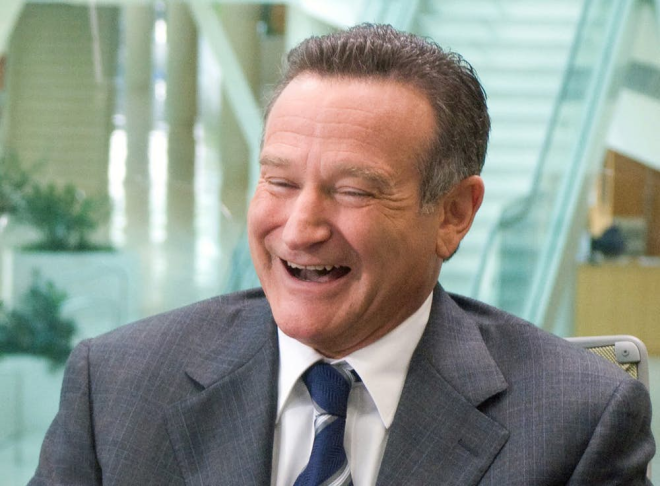 When Robin Williams was alive, he owned many properties all over the world including his own island in the Pender Harbor, British Columbia, Canada. British Columbia is certainly a beautiful location to have an island, but just not as warm as some other places. British Columbia is known for its year-round gloominess. Sure, it has its good points with the mountains and all, but it isn't the same as going to the Bahamas. But that was just the way he wanted it; he wasn't one to go with convention or to flow with the norm. Just like Gene Hackman, he found peace in a Canadian location. The one great thing about BC is that the water is glorious and clean and the mountains are breathtaking. He was a stickler for privacy and that location provided him with a haven that was exactly what he needed.