Posting a photo of the pups on Instagram, he said: "New Staffies found and brought to Battersea this am in a box found in park. Look at them. I want to house them all 8 weeks old. Go see them xxx"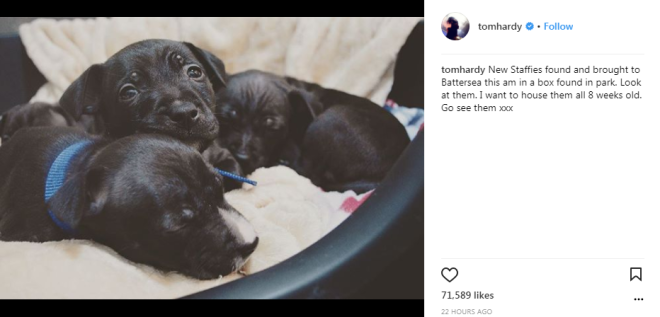 Battersea Dogs Home seemed grateful for the celebrity endorsement from the star, and the puppies now all have homes lined up.
"We had a lot of people contacting us and there is a waiting list," said a spokesperson. "It is a really nice position to be in."
Intake manager Steve Craddock said the abandoned dogs - which have been named after famous suffragettes - could have easily gone down with hypothermia or dehydration, but that they'd had a lucky escape.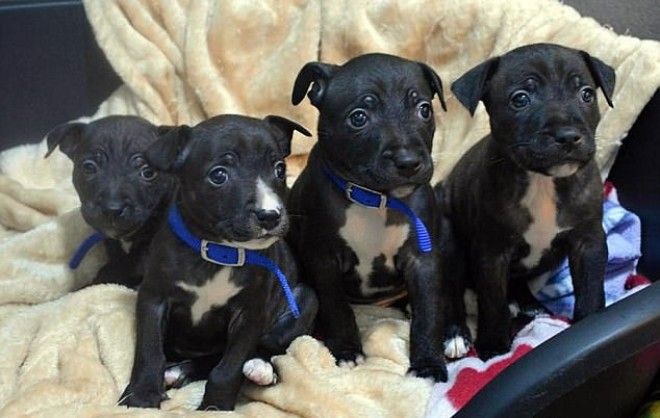 He said: "Fortunately, they were found in time and - after a drink, a sleep and some TLC - made a full recovery, and now they're charging about enjoying life with playful puppy enthusiasm."
Hardy is a known dog fan - and the world was absolutely heartbroken when his beloved four-legged pal Woodstock died last year.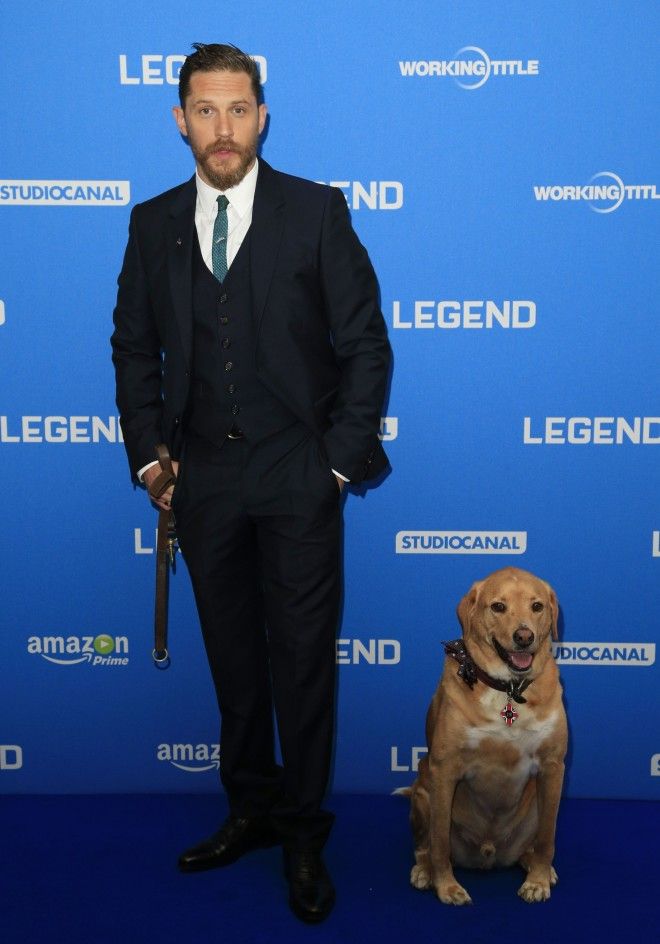 Hardy with his dearly departed pal Woodstock.

In a touching tribute, Tom posted: "He was an Angel. And he was my best friend. We went through so much together.
"He has been on many sets. Met many crews. Photo shoots, premieres, made many, many friends. He was #73 most influential animal in TIME magazine. I don't normally speak out about family and friends but this is an unusual circumstance."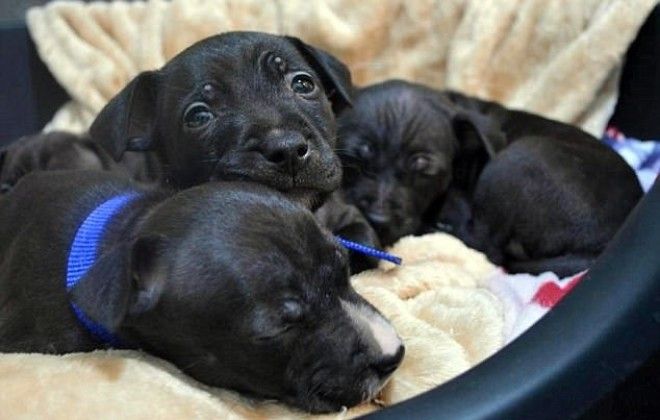 Hardy said the six-year-old dog died after a short battle with an aggressive polymyostisis, commenting: "I am ultimately grateful for his loyal companionship and love and it is of some great comfort that he is no longer suffering. Above all I am completely gutted. The world for me was a better place with him in it and by my side."
Adding a final message, he said: "To the bestest [sic] friend ever. To me and to a family who loved him beyond words and whom he loved without doubt more than I have ever known. Woody was the bestest [sic] of journey companions we ever could dream of having. Our souls intertwined forever."