The celebrities who have managed to find a partner outside of Hollywood should consider themselves lucky — most of the time, these relationships prove a lot more successful. We have seen how hard it could be dating someone else who is just as rich and famous, since it usually ends in failure (think of Brad Pitt and Jennifer Aniston). And we all know how shallow Hollywood stars could be, only settling for women who are tens like they are. Part of being a Hollywood actor means they can get any woman they want, but we applaud these following men for finding beauty in non-famous women. These women deserve more recognition even though we do not see them on the red carpet or on the silver screen as often as female celebs because if they got the attention of a Hollywood man, then they certainly deserve ours.
15. Emma Heming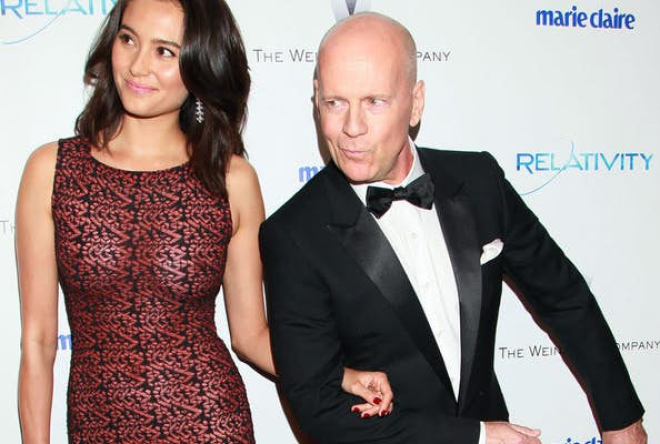 We cannot blame the Die Hard star for falling "hard" for this beauty — just about any man would. Not known by many people, Emma Heming is the wife of Bruce Willis who managed to snatch such a ridiculously attractive woman. Mrs. Willis looks like a Hollywood actress, but she is not. In fact, many people are unable to recognize her, though she has been a supermodel for over 15 years. They have a great relationship; Heming gave up her modelling career to contribute to her husband's career. We are pretty sure many men would die to have Heming by their side, but anyone will know better to not mess with "the" Bruce Willis.

14. Joanna Newsom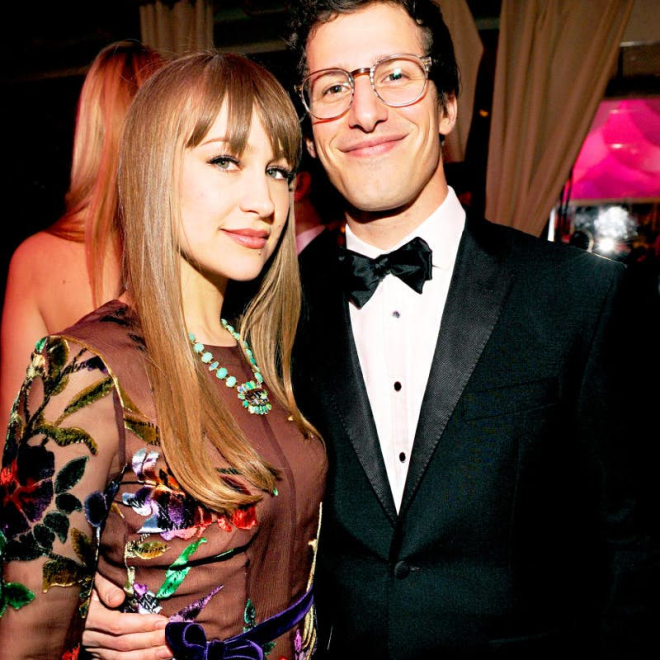 Apparently, you could make the biggest fool of yourself on Saturday Night Live by making songs like "d*** in a box" and still manage to make a beautiful, light-eyed, not-so-famous singer fall for you. Her name is Joanna Newsom, and though she is a singer, she has never hit it big because of her unique music style, but that does not really matter now that she is wedded to the no-shame Brooklyn Nine-Nine star Andy Samberg. What was strange about this whole situation, though, is that it was Samberg who was following her around; constantly attending her little shows because he developed a school-boy crush on her. Then the two finally met because of of mutual friends, and luckily for him, they hit it off and married in 2013.

13. Luciana Pedraza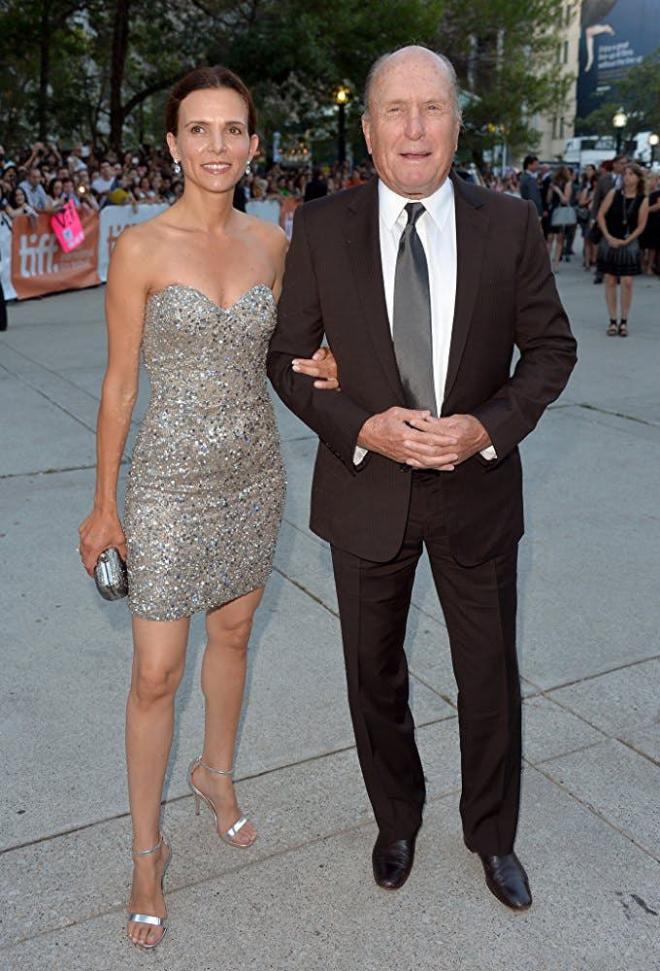 We all remember Robert Duvall in his handsome young years in the epic movie The Godfather. Now fast forward a few years and he is married to an Argentinian woman that all men would die to have. Only problem here, Mr.Duvall is not the same young hunk he once was. Luciana Pedraza did not mind that this would be his fourth marriage or the fact that there's a 40-year age gap. A woman with curves in all the right places, we wonder if Bobby could handle all of that — it is his fourth marriage, so the experience must count. They met when Mrs. Duvall invited him to a party not having a clue who he was. And then came the dating, and then the marriage, and Duvall lived happily ever after with his foxy Argentinian.

12. Sibi Blazic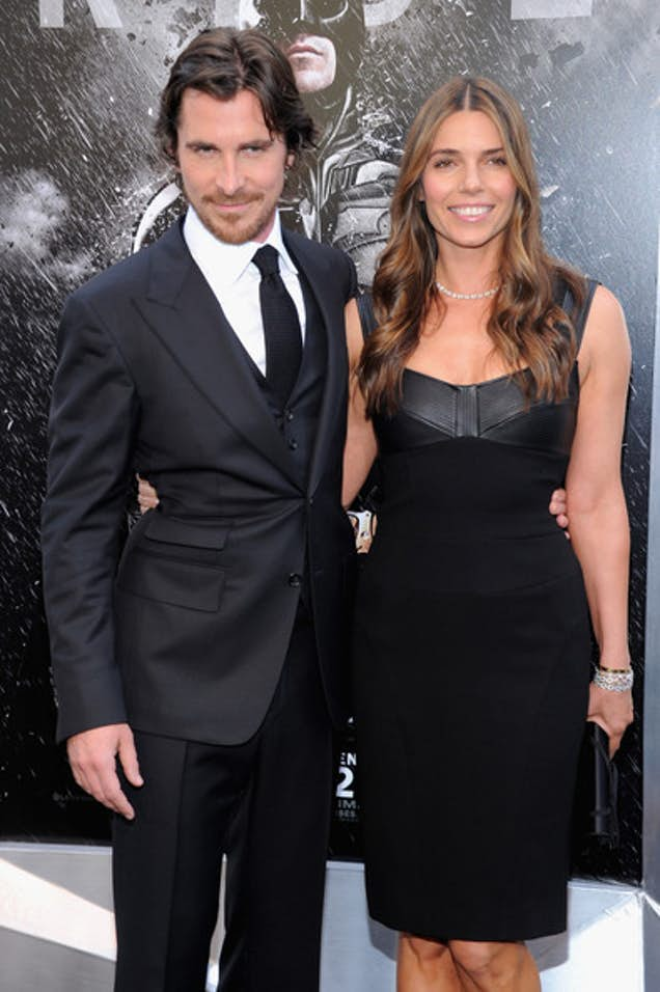 In the movies, Batman, one of our favorite heroes, never fell in love enough to get married, and we thought the same would be true for Christian Bale , until this hot tamale came around. Sibi Blazic, who was kind of part of the Hollywood world, was not famous or in the spotlight because she was Winona Ryder's assistant. Bale had always said he never planned on marrying because he grew up in a family with many divorces, but that all changed when he first laid eyes on Blazic. Mrs. Bale is now a little more famous because of him. After they eloped to Vegas, she landed a role by her hubby's side in The Dark Knight Rises. Batman did rise to the top with this beauty.

11. Kyla Weber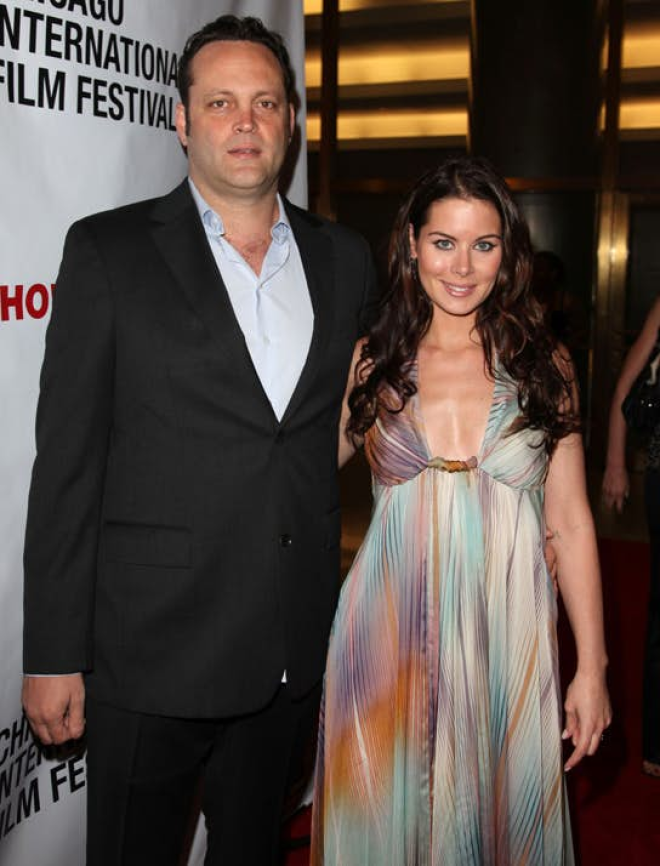 Vince Vaughn should be thankful that no one crashed his wedding the way he did in Wedding Crashers, because his wife Kyla Weber is a total Canadian babe. Who ever thought that funnyman Vince Vaughn would ever slow down? We did not after seeing him in movies like Old School and Swingers, but things quickly change when you meet a blue-eyed sweetie, according to Vaughn. What is all too coincidental about this whole encounter is that they were introduced on the set of Wedding Crashers — we assume he really did not mind her crashing. A Canadian real estate agent, Mrs. Vaughn fell head over heels for Vaughn and sold her place in Calgary within months to be with her prince charming. Not famous at all, she quickly adopted his lifestyle and no one crashed their three-day wedding.

10. Alexi Ashe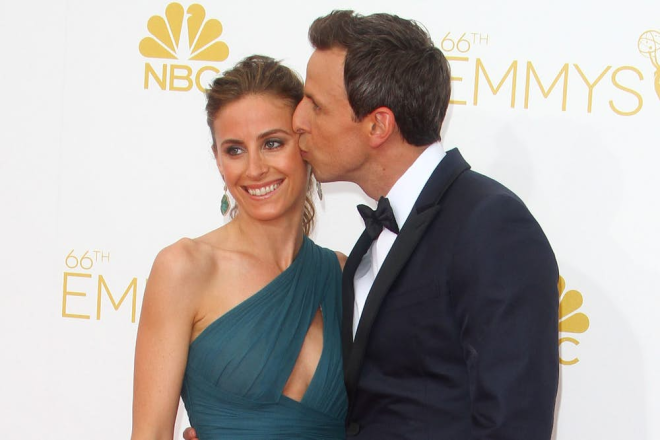 Revered as one of the funniest men in Hollywood, alongside Andy Samberg, Seth Meyers is also married to a natural beauty who is not part of the rich and the famous world. So far, this list proves that being a comedian could land you just about any woman because women all love men who could make them laugh (keep this in mind, boys). Alexi Ashe, a human rights lawyer, married her better half in 2013 on a vineyard. Opposites do attract, but the one thing these two share in common is brutal honesty. Another all too coincidental story, the two met at a wedding, and SNL star Meyers, claimed it was "love at first sight." Seems these daring comedians have a soft spot after all.

9. Luciana Barosso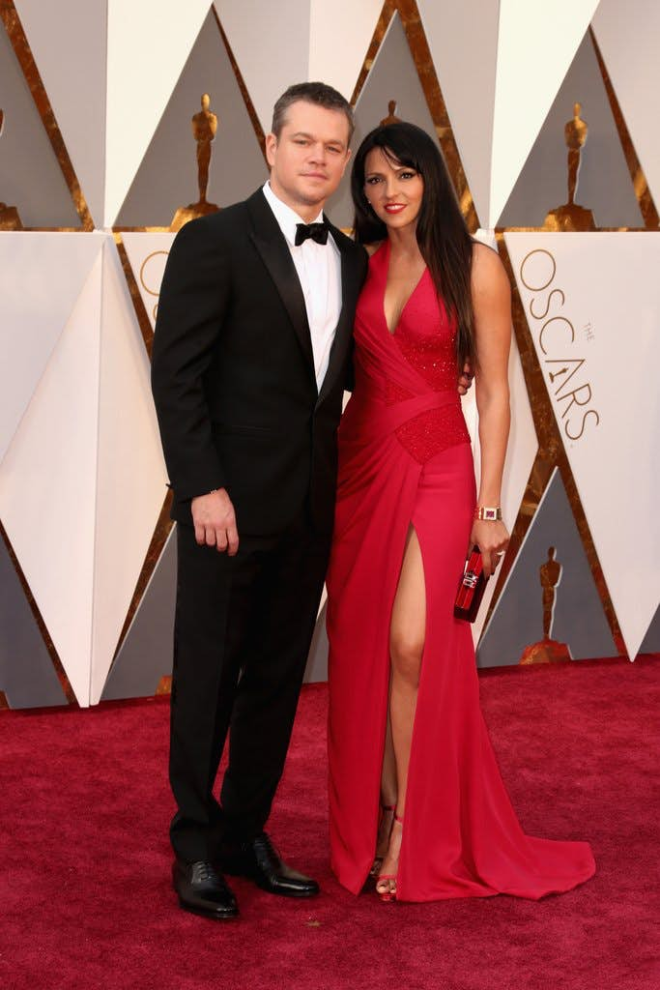 Ladies, if you want to have a slight chance of marrying a man in Hollywood, you might want to linger around movie sets. Matt Damon found himself brunette bombshell Luciana Barosso and was hooked from the moment he met her. While on set filming Stuck On You (again, coincidental), Damon met his soulmate. To be more specific, he actually met her at a bar after filming. Damon decided to have a night out in the town and instantly fell for the bartender, and we do not blame him, she is sizzling gorgeous.

8. Elsa Pataky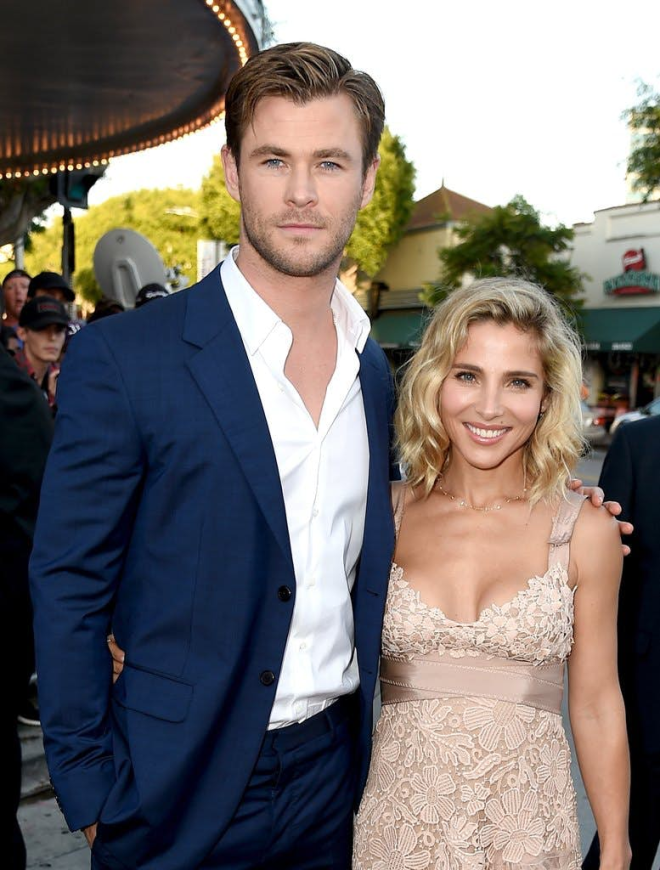 We cannot have Chris Hemsworth because his other half is uncontrollably drop-dead gorgeous. Though this Australian blue-eyed actor has stole the hearts of many women, Elsa Pataky beat us all to it. We can't decide who's the better looking one in this duo. Hemsworth could have had any woman in Hollywood, but the lesser-known Spanish actress is who he gave the diamond ring to. Though she is well-known in Spain, we thought the whole world should know about this beautiful, and of course, foxy woman.

7. Alicia Kim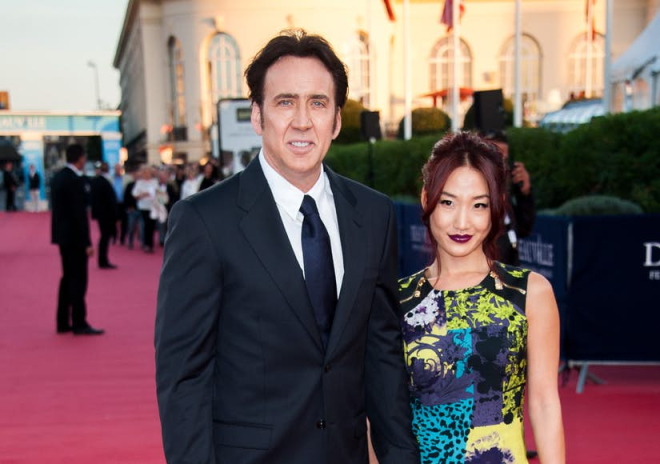 Who knew that being a waitress could land you a famous actor and now producer who has had a wide range of success? Not us, but the now Mrs.Cage, Alicia Kim, proved the world otherwise. Alicia Kim is 20 years younger than the Hollywood star and Cage must feel quite accomplished. We don't blame Cage for falling instantly for Kim while he was out dining at a restaurant called Le Prive. She has a dreamy exotic look that could make any man fall for. In 2016, there were rumors that Cage was cheating on his younger wife, but he shoud definitely smarten up — he has one of the foxiest wives on this list.

6. Lauren Parsekian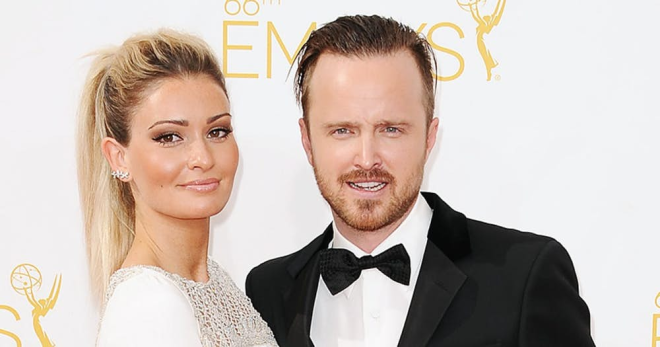 We do not know if we are more jealous of Aaron Paul or Lauren Parkesian — this couple is what some would call "couple goals." Paul, who had made his breakthrough in Hollywood because of Breaking Bad, never seemed to be the artificial type, but rather humble, making this marriage with an unknown wife no surprise. They appear to be a match made in heaven. The dashing actor probably never thought he would meet his soulmate at the very famous music festival, Coachella, but he did when he laid eyes on Lauren. The Breaking Bad bad boy must have known she was the one after they had their first kiss that first day, and what makes us all gush, is that every year, they attend the festival where it all began. Mrs. Paul is not only beautiful, but philanthropic — she gave up acting to run her own non-profit campaign.

5. Danielle Deleasa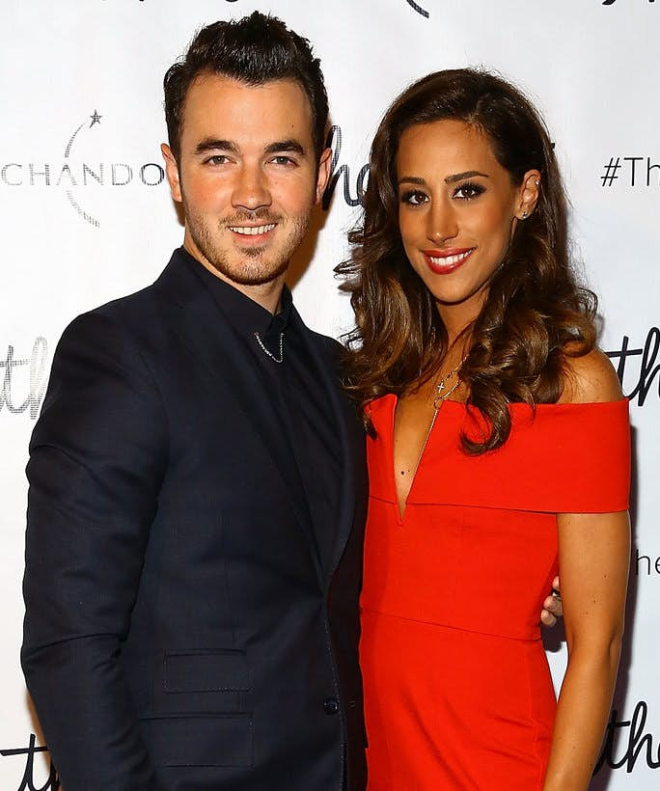 Boy-band members always drive girls wild. Every girl dreams of being with a boy from a boy band, and that came true for the sizzling hot New Jersey native Danielle Deleasa. Kevin Jonas stepped away from the limelight and found the beautiful Danielle. According to these Hollywood A-listers, falling in love instantly is not too hard; this musician also instantly fell for an "everyday" woman. This all went down in the Bahamas when Jonas was on a family vacation and met Danielle — the chemistry was instant and the two wed in 2009. From being a hairdresser to having her own reality show with her husband, this pretty lady has it all.

4. Zoe Buckman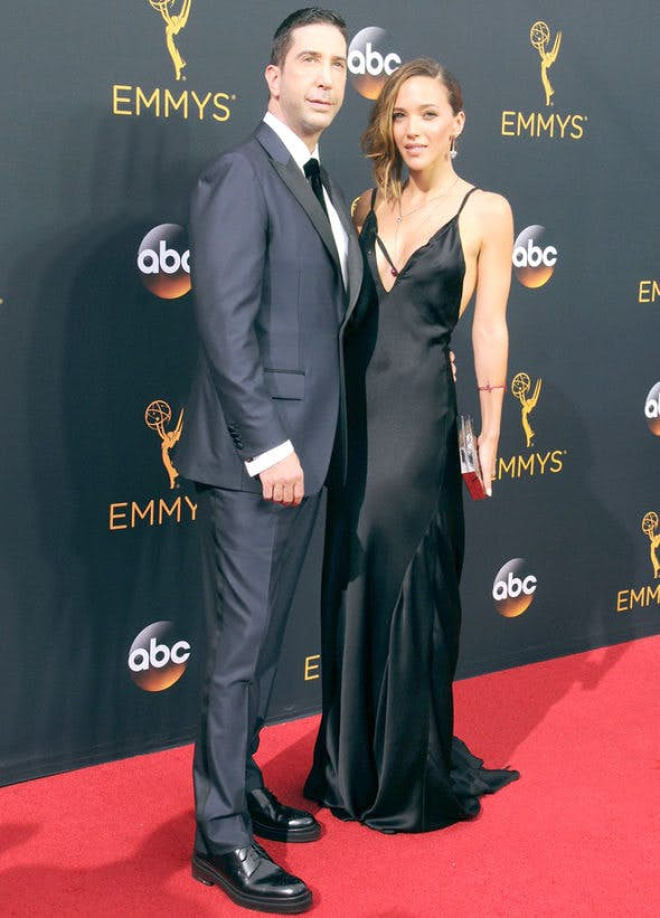 Remember Ross from everyone's favorite television sitcom Friends who was madly in love with Rachel? Of course, you all do, and we all rooted for David Schwimmer and Jennifer Aniston in real life, however, that did not happen. But, after constant failed relationships with other people who shared the same rich and famous lifestyle with him, in 2007, Schwimmer finally met his lobster. His two previous relationships with celebs failed so he had to expand his horizons beyond the realm of Hollywood when it came to love. Zoe Buckman, who is now Mrs. Schwimmer, is from Britain. She is a multimedia artist and the two have a child together. The couple reportedly took time apart in April 2017, but who could let go of such a hot mamma.

3. Beth Ostrosky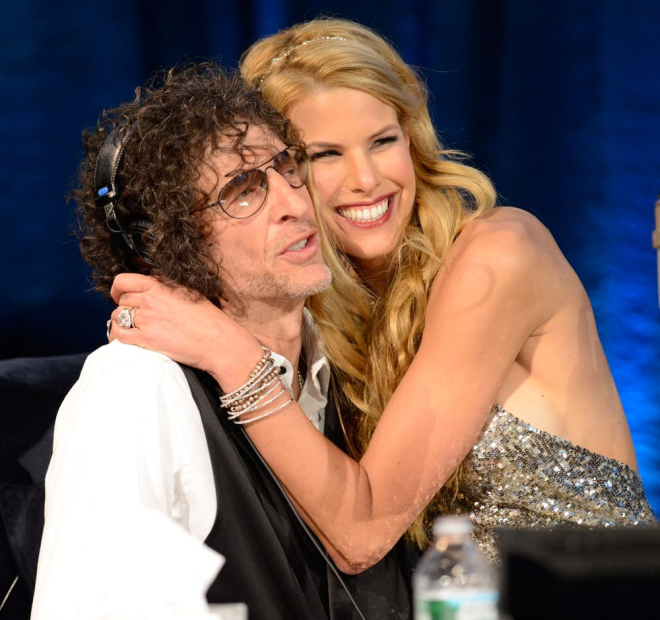 Another one bites the dust; here's another comedian with a hot and younger babe. The one and only Howard Stern found himself a hot blonde model. Hard to imagine, we know, but the 64-year-old managed to capture the heart of Beth Ostrosky who is 20 years younger than him. Beth, who legally changed her last name to Stern, started off as a model and is now an actress, model, and animal rights activist, along with being married to one of the most popular radio personalities. She was not exactly "unknown" since she is known to be one of the foxiest women in the world, but compared to her other half, she's much less of a big deal. What makes her even foxier is how much she has done for people; fostering and founding home for cats in NYC.

2. Clare Grant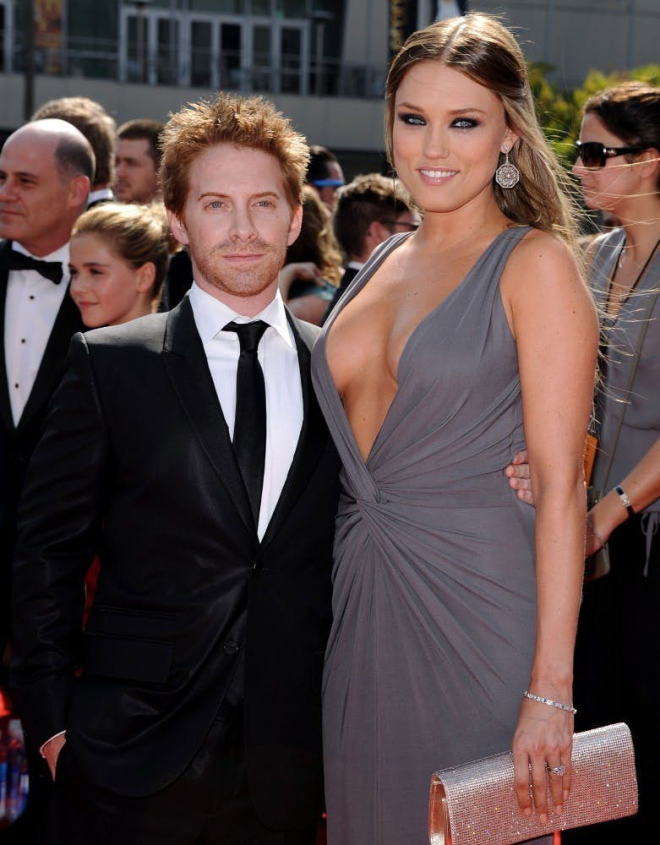 When the name Seth Green comes to mind, most automatically think of him in Austin Powers, but there is a lot about this Hollywood actor many people do not know, including the fact that he is married. What we also do not know about Seth Green, besides the fact that he voiced Chris in Family Guy, is that his wife is totally attractive. He may be small, but size does not mean anything; he made it big in Hollywood as a comedian and snatched himself a total hottie. Clare Grant, who has been married to Green since 2010, is an actress with a pivotal filmography chart, but not everyone knows who she is. We also cannot blame Green for falling in love with this blue-eyed babe when he met her in 2006.

1. Crystal Harris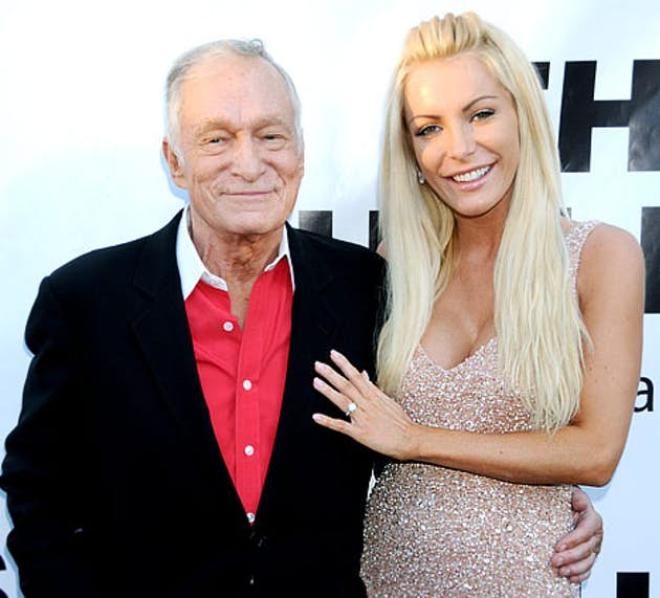 The man who every other man in this world has been jealous of for years, the late Hugh Hefner, had to make the top of this list. With such a reputation, and being on top of the world living with the most beautiful women in the world, it is no surprise that he managed to spouse a perfect 10. Crystal Harris, who changed her name to Crystal Hefner, was the last woman to be with the Playboy founder. After all those years, this player was still capable of reeling in playmates to keep him company. They evidently met at the mansion and the rest was history.