he entire journey was later converted into a movie which is when the story of the ship grew beyond famous. It is the world's second highest grossing films of all time. Most of us will remember the movie, the story, and the characters, but how many of us actually know what the real ship and its passengers looked like? Here are 22 pictures of the Titanic and what it really looked like:

#22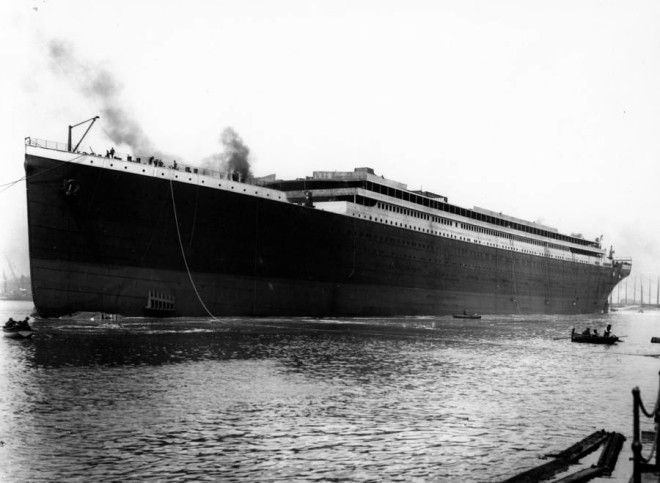 The unfinished ship, at Belfast, on May 31, 1911.

#21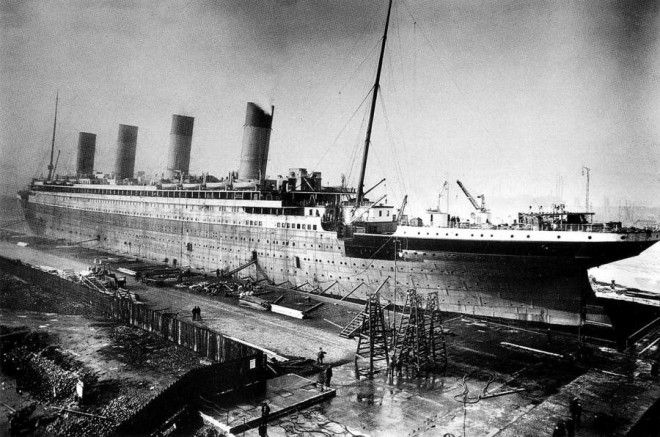 Titanic under construction.

#20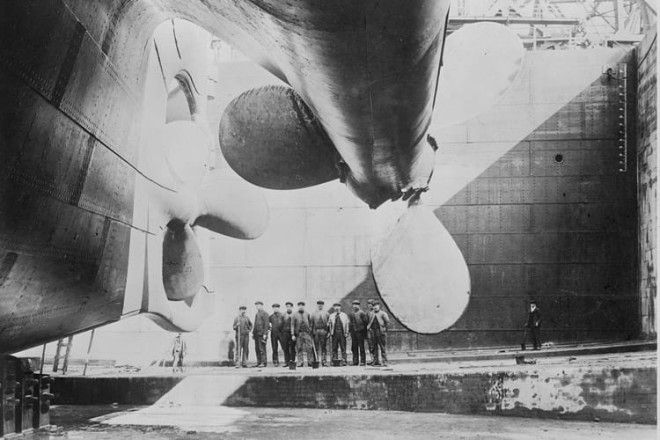 The Titanic, ready to be launched.

#19
The reading and writing room on the first-class deck of the Titanic.

#18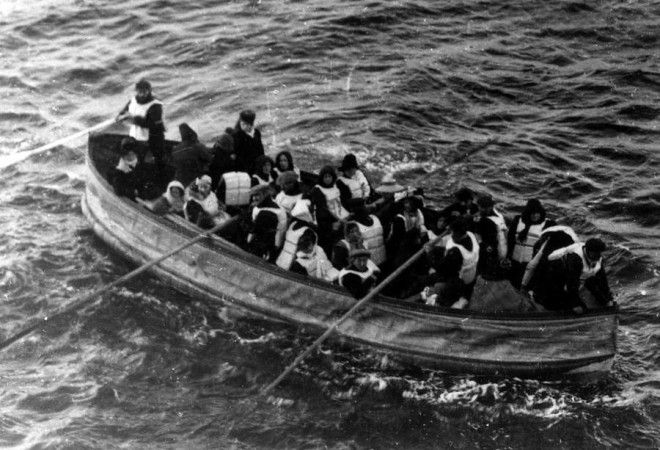 The last lifeboat launched from the Titanic.

#17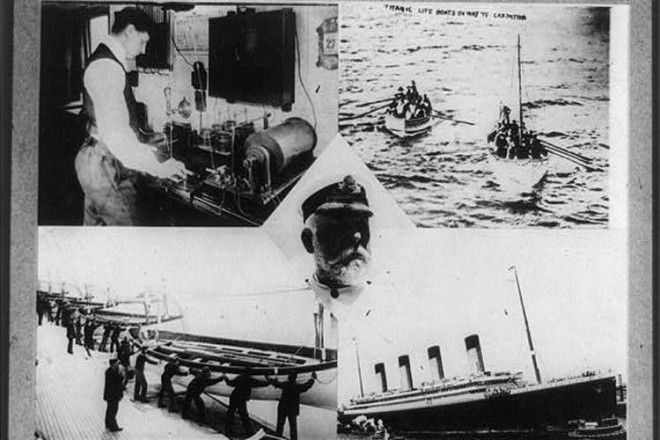 Captain of the Titanic.

#16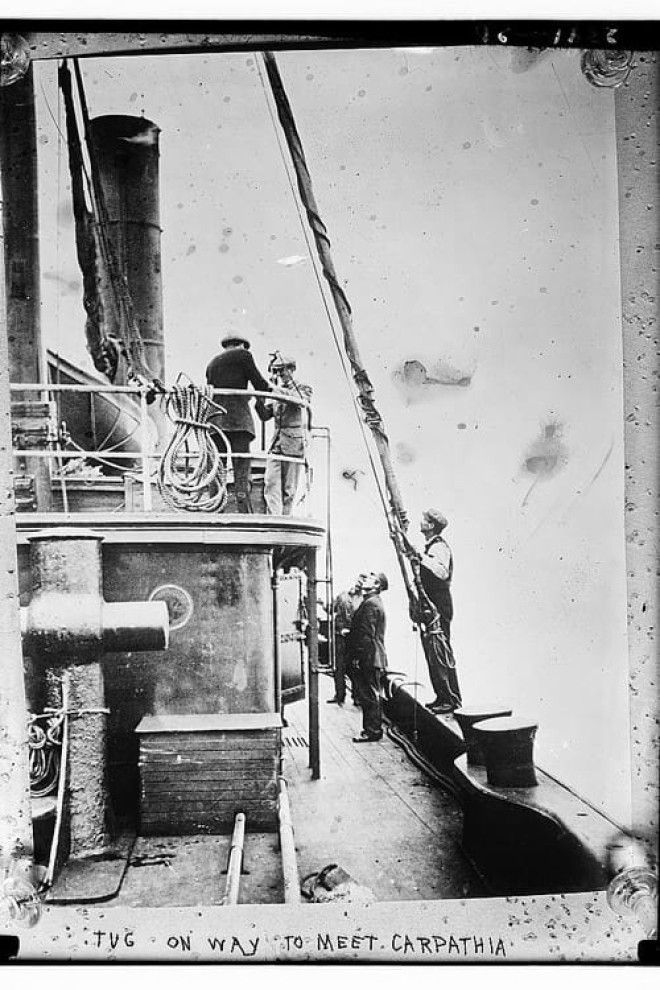 A tugboat on its way to meet the Carpathia.

#15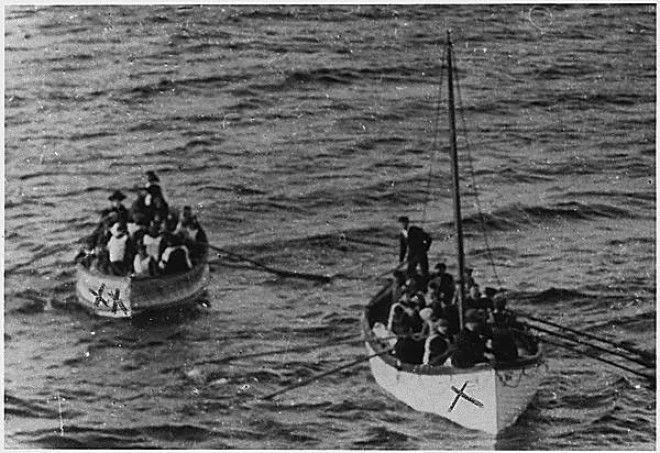 Two lifeboats carry Titanic survivors toward safety.

#14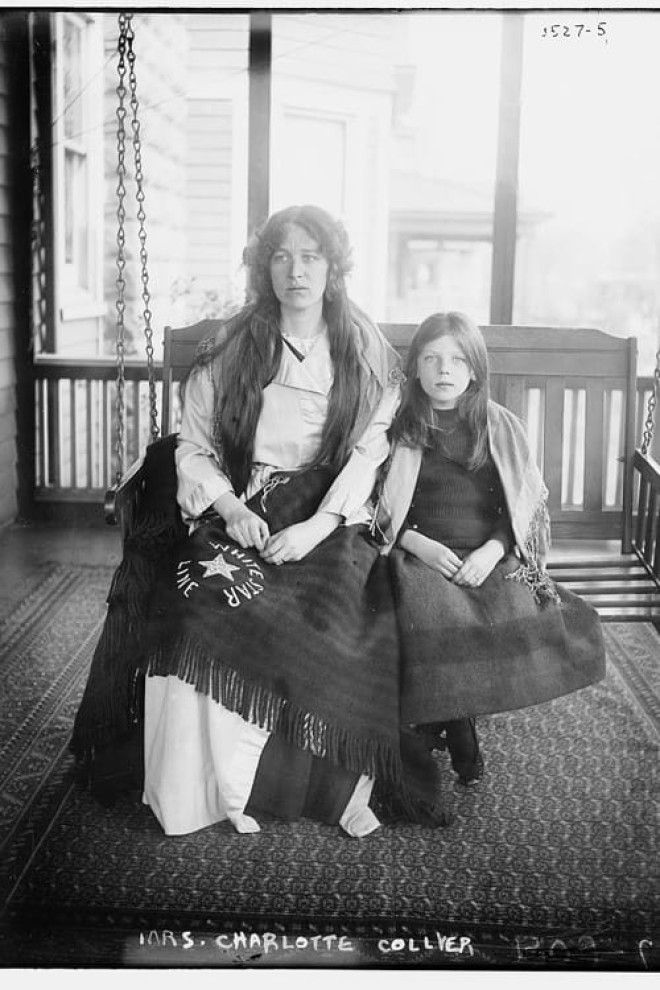 Mrs. Charlotte Collyer with her daughter Marjorie, both of whom survived the disaster.

#13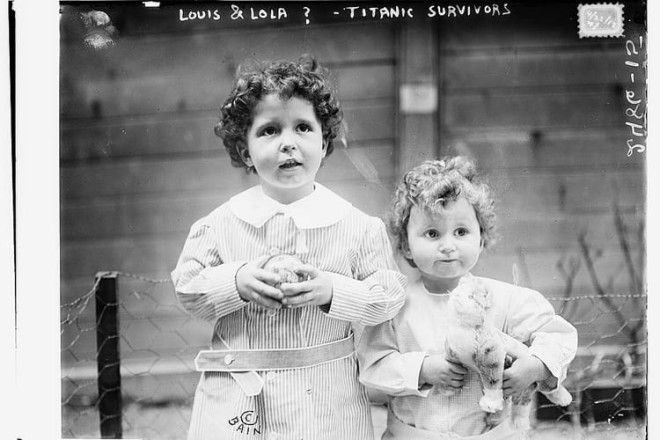 The "Titanic orphans," French brothers Michel (left, age 4) and Edmond Navratil (right, age 2), who were left temporarily parent-less their father died on the ship.

#12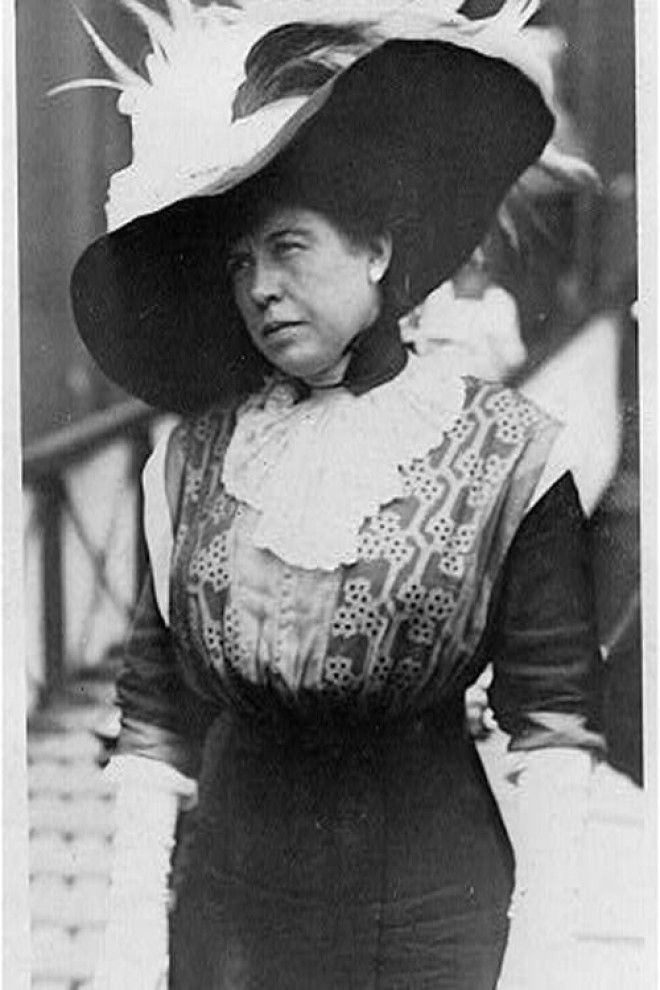 Mrs. J.J. Brown ("The Unsinkable Molly Brown").

#11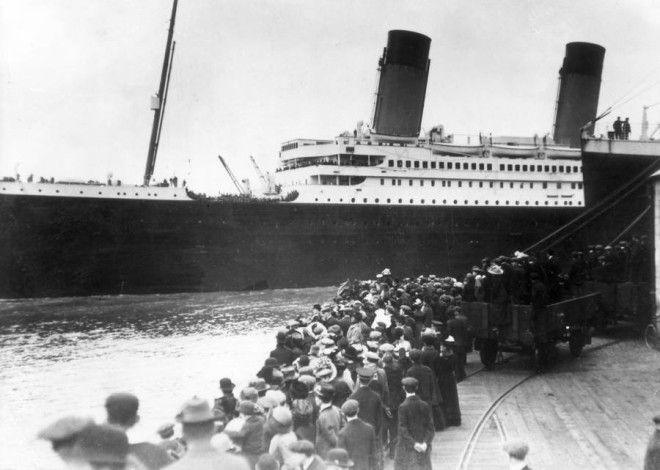 People line up to see the Titanic.

#10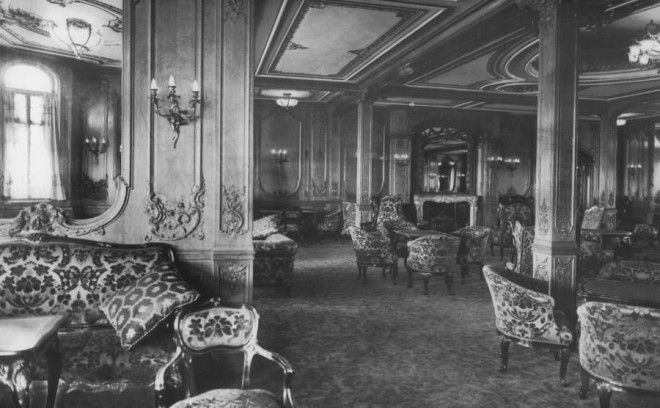 The first-class lounge aboard the Titanic.
#9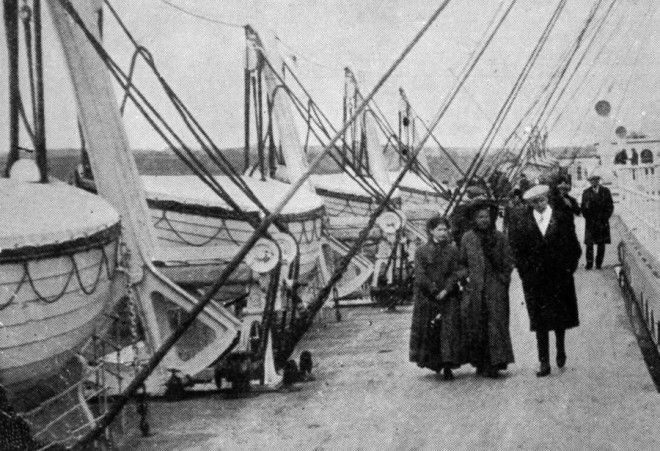 Titanic passengers stroll past the ship's onboard lifeboats soon before the ship went down.

#8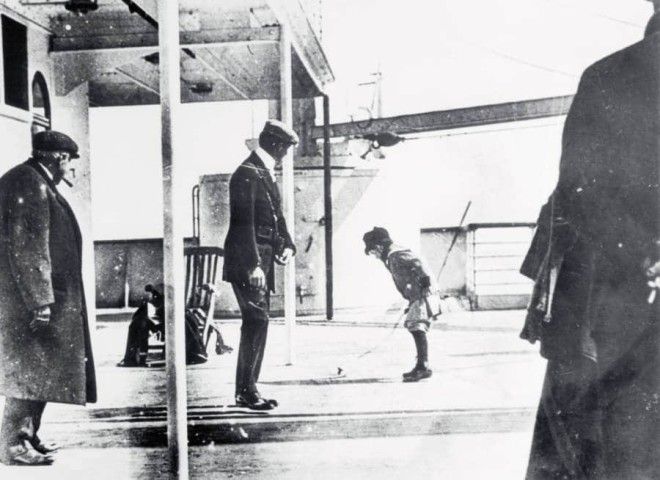 A child plays on the playground located on the saloon deck of the Titanic three days before the ship went down.

#7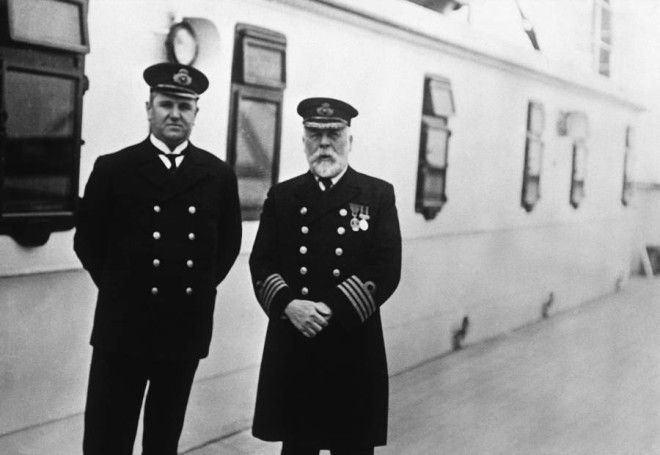 Captain Edward J. Smith (right) and Purser Hugh Walter McElroy stand aboard the Titanic.

#6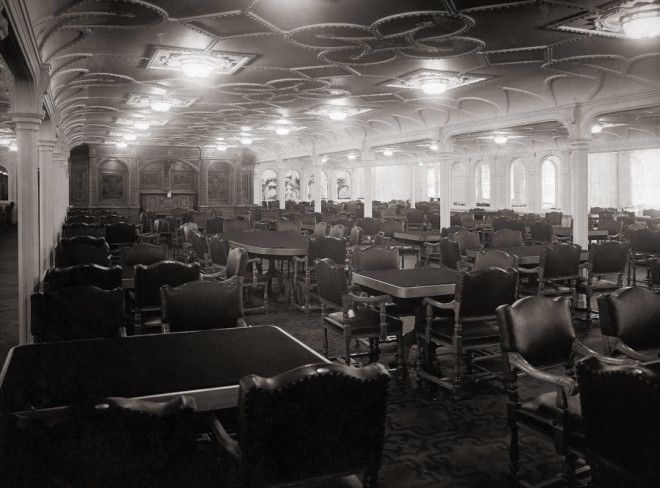 The main dining room.

#5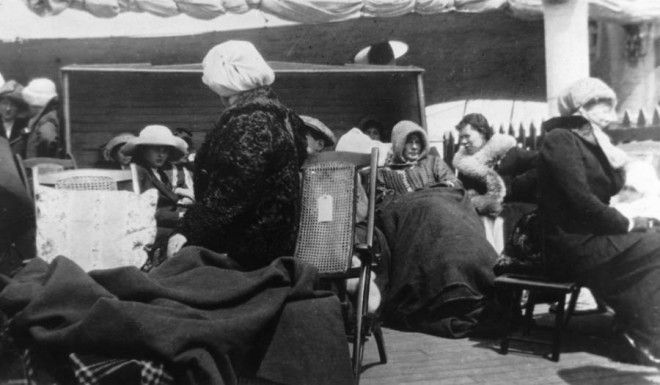 Survivors of the Titanic sinking sit on the deck of the Carpathia.

#4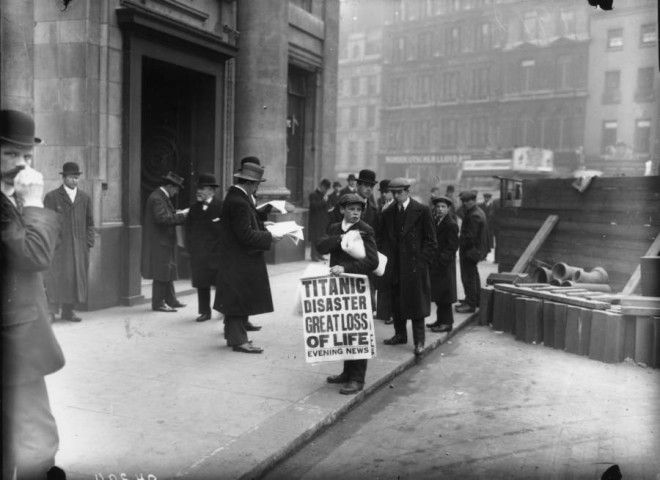 A newspaper boy sells copies of the Evening News telling of the Titanic sinking outside the off ice of the White Star Line.

#3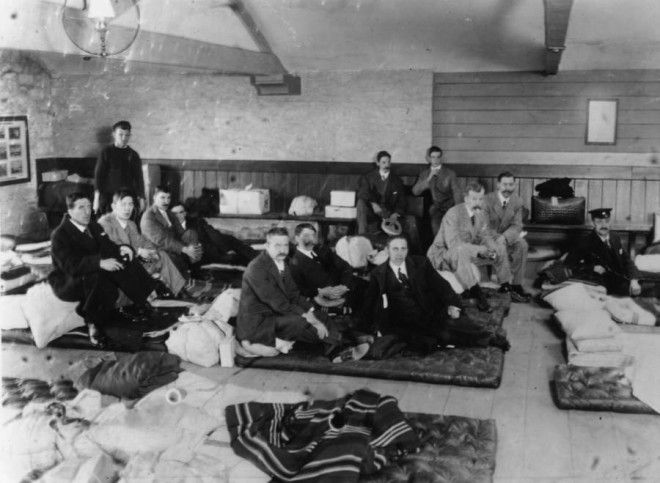 Survivors of the Titanic sinking sit at Millbay Docks in Plymouth, England.

#2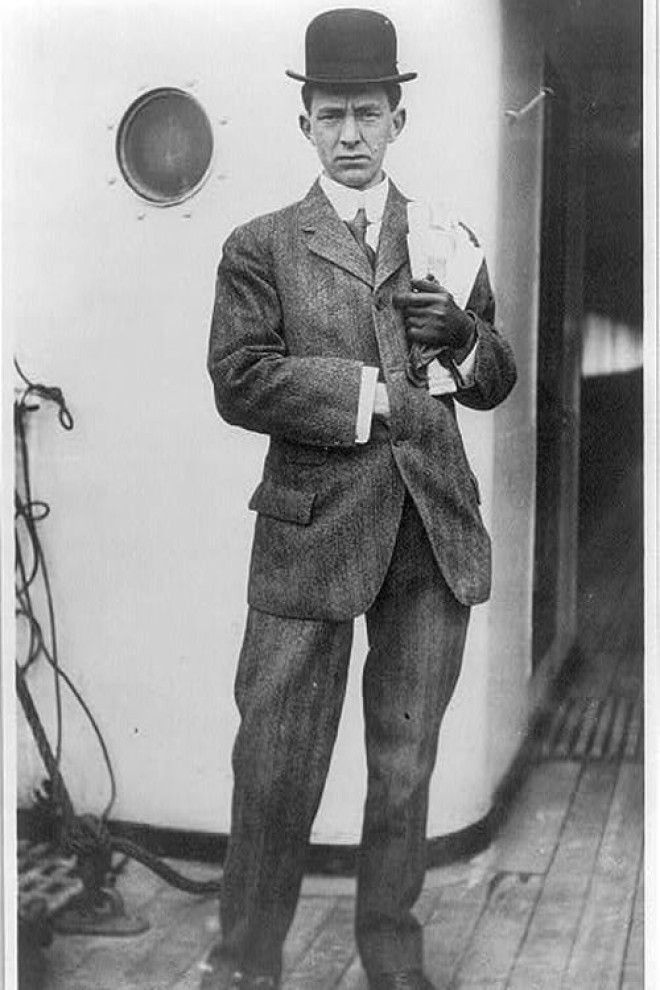 Stuart Collett, survivor of the Titanic.

#1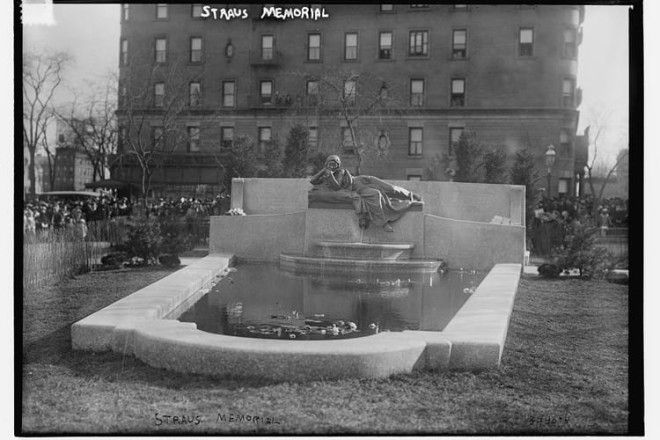 Straus Memorial Park in New York City. The city had it built to commemorate those who died on board the Titanic.