The stonefish is known as the master of camouflage. It blends perfectly with its surroundings and this is all because of its brown or grey skin with red or yellow patches, making it look like it's a part of the coral reef. It can also look like an ordinary stone, so you have to wear your wet shoes to be protected from these deceiving creatures.
If sharks and sting rays scare you, you might want to be more careful around this smaller fish.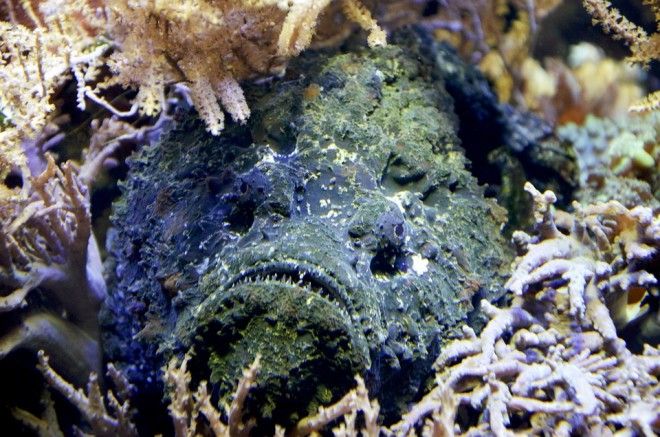 This fish grows to a length of only up to 20 inches and can weigh up to five pounds. It is armored with 13 sharp dorsal fin spines, with each containing two venom glands that release some toxins made of proteins when the fish is disturbed or stepped on. This substance is so potent that it can kill its victim in just less than an hour – depending on how deep the penetration is.
The stonefish is highly venomous that it can kill you in less than an hour.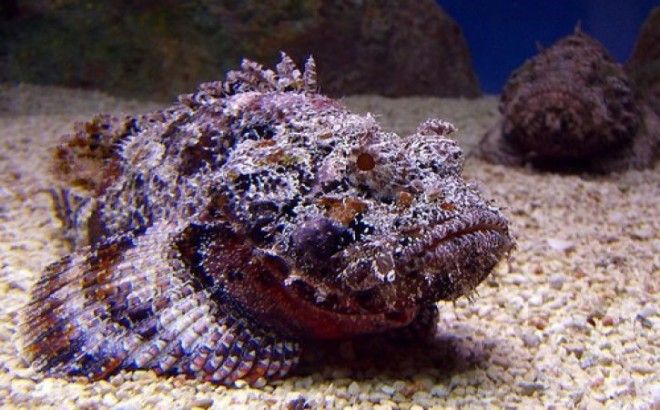 There were already multiple deaths recorded caused by the stonefish. People who accidentally step on them will immediately suffer excruciating pain and their limbs start to swell. As the toxin flows through the veins, the vascular system of the victim gets affected too and in just a short knick of time, one could die due to lack of oxygen in the brain.
And if you think that you should only be cautious when you step into the waters, then you are wrong. The stonefish is an incredibly unique aquatic creature as it can survive for 24 hours outside the water. So when you go to the shores of Australia or the beaches in the Philippines or anywhere else in the Indo-Pacific region, you better see to it that you are indeed stepping on stones and not on the killer stonefish.
But even if it is dangerous, it is still used as one of the most priced and perfect ingredient for Sashimis.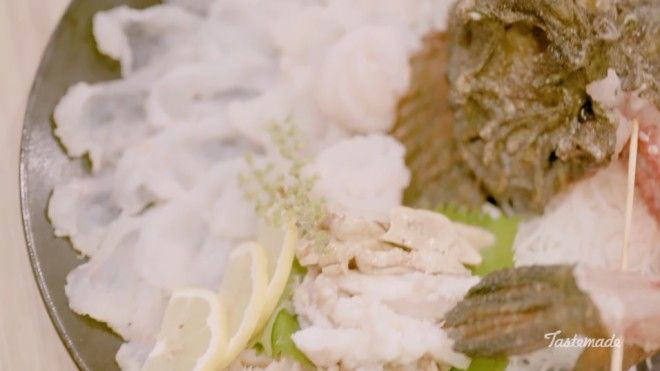 There's something surprising though about the stonefish. While it has this bad reputation, it is actually being used as a special ingredient in savory delicacies. Chef Guy Turland of the docu-series that explores the stories behind people who literally risk their lives to put delicious food on our plate, "Food to Die For," explored the Marinduque Island of the Philippines to find the most dangerous but one of the most priced ingredients in the world.
Chef guy explains how beyond those venomous spikes lie the unique, sweet flesh that's often prepared for yummy delicacies. He and a team of local fishermen went offshore and went for a dive of up to 50 meters deep to try to catch some stonefish.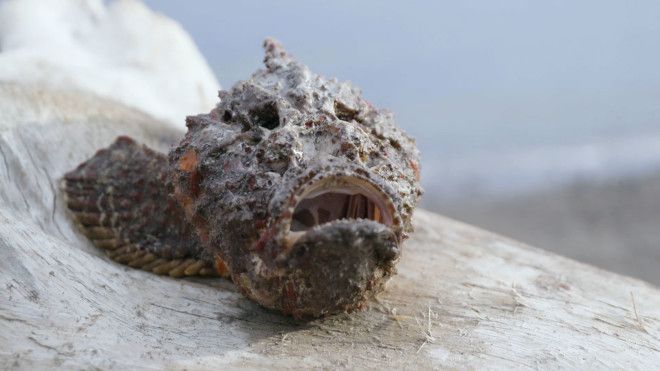 Stonefish, in the Philippines, is served in one of the most popular and pricey Japanese restaurants in the country. Of course, Chef Guy tried the food served by the Kitsho Restaurant, where the stonefish is cautiously prepared, removing the toxins, before it's sliced into thin Sashimi strips.
Watch the episode below and see Chef Guy indulging to his dangerous meal made out of the dangerous stonefish.