When it comes to having an incredible vacation, where you choose to stay can make all of the difference. Boutique hotels, in particular, can bring their own eclectic flavor to your experience, as they tend to be more exclusive and intimate than major chain hotels.
For its Loved by Guests Awards, Hotels.com looked at trusted reviews from travelers to find the best hotels in different caregories. One of those was the top 10 boutique hotels from around the globe.
The results were based on hotels that had an average guest rating of at least 4.7 out of 5, and a minimum of 20 reviews as of December 31, 2015.
Here are the 10 boutique hotels that travelers love most.
10. Praya Palazzo sits in what was once a private Italian-style mansion on the banks of the Chao Phraya River in Bangkok, Thailand. The property has 17 accommodations designed with classic decor from the Siam period, as well as its own private barge that can take guests across the river. The hotel is close to local attractions like the Grand Palace, the Temple of the Emerald Buddha, and Chinatown.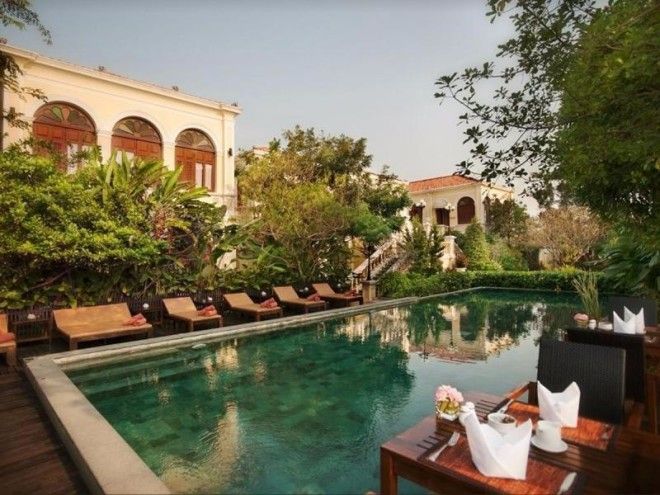 Rooms start at $91 per night.
9. Hotel Gendarm Nouveau is located on the popular Gendarmenmarkt square in Berlin, Germany. Guests can choose between 43 elegant rooms and four suites. They also have the option to book a breakfast on the seventh-floor panorama lounge, which offers impeccable views of Gendarmenmarkt.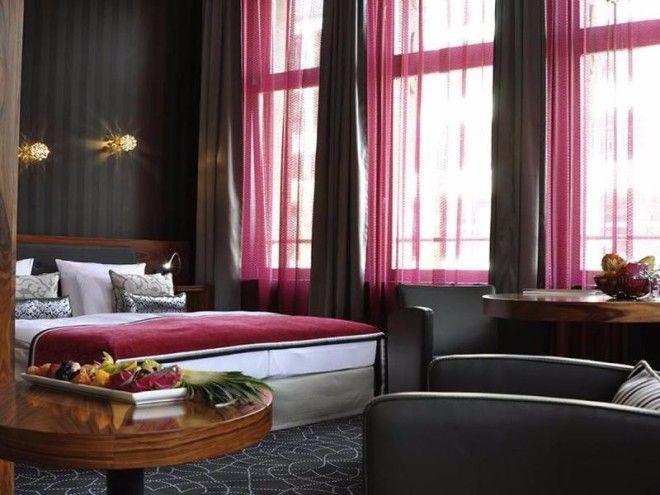 Rooms start at $100 per night.
8. The intimate Hotel Bagués is located on Las Ramblas, in Barcelona's famous Gothic Quarter. The hotel boasts 31 rooms and suites, an outdoor swimming pool, and a terrace with stunning city views. Since the hotel sits on the premises of the El Regulador palace, which used to house the jewelry workshop of the Bagués-Masriera family, there's a museum showcasing some of the pieces onsite.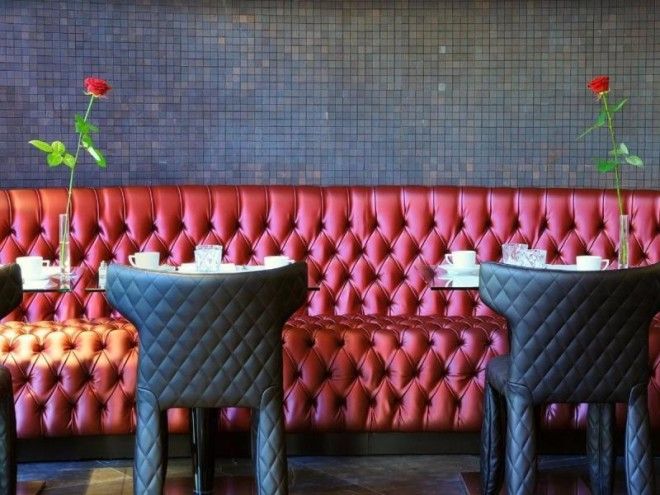 Rooms start at $235 per night.
7. Saint Shermin is located in Vienna, on the first floor of a renovated home that dates back to 1893. The boutique hotel's motto is "Bed, Breakfast & Champagne", as there are plenty of champagne selections to choose from.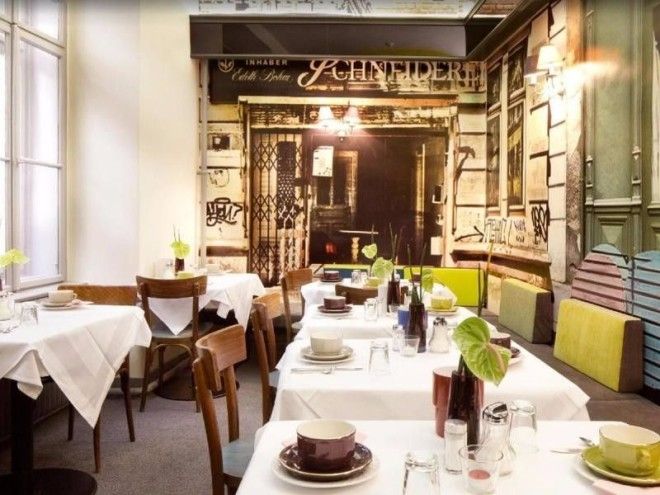 Rooms start at $89 per night.
6. At the Sundial Boutique Hotel in Whistler, Canada, guests will feel right at home in full-size suites that come with gourmet kitchens and stunning views of the nearby village and mountains. Since the hotel is located just seconds from the Whistler Backcomb gondolas, guests can hit the slopes right away.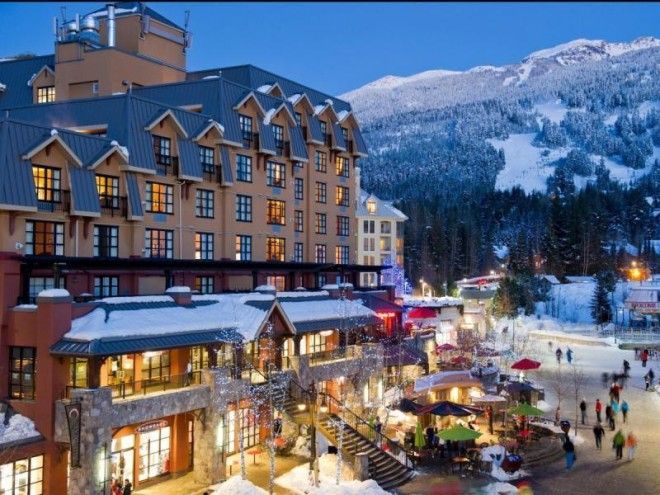 Rooms start at $114 per night.
5. Nakamanda Resort & Spa sits on a private cove in the Klong Muang area of Krabi, Thailand. Guests are treated to a setting that includes views of the stunning mountains and the Andaman Sea, which they can enjoy from one of the hotel's magnificent poolside villas.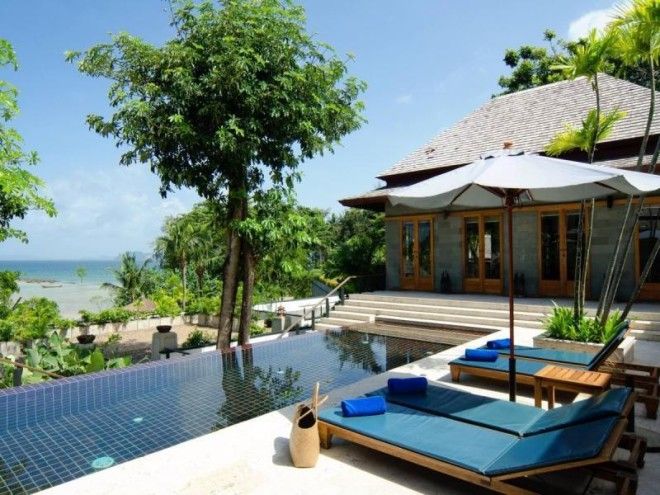 Rooms start at $131 per night.
4. If you're looking for a private getaway in Miami Beach, head to The Angler's Hotel. With only 45 rooms that range from poolside villas to two-level lofts, the resort offers an intimate feel. Guests who stay here will also have complimentary access to Equinox South Beach.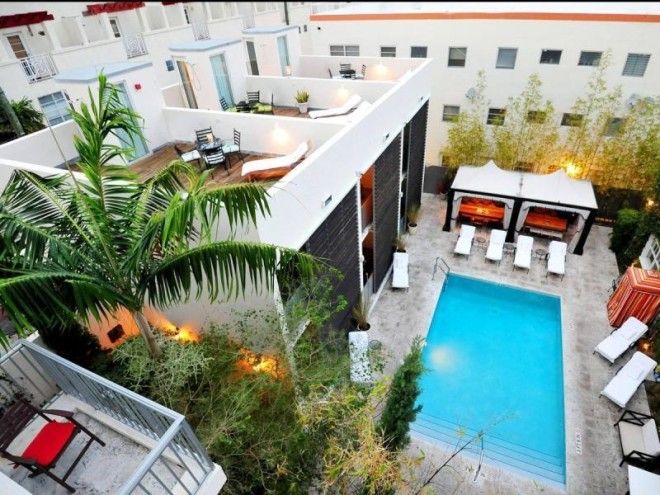 Rooms start at $170 per night.
3. In operation since 1924, The Culver Hotel in Culver City, California, combines vintage glamour with European elegance. Suites here include antique 1920s armoires, velvet sofas, and views of the Santa Monica Mountains. They also have a piano bar and a jazzy supper club in the lobby throughout the week.
Rooms start at $361 per night.
2. The L'Orologio Hotel, in Florence, Italy, dedicates each of its floors to a prestigious watch brand, including Rolex, Vacheron Constantin, and Patek Philippe. Each room is dedicated to a specific model, and wall decorations build off of that theme. Guests also have access to a boutique store carrying luxury items watches and scarves.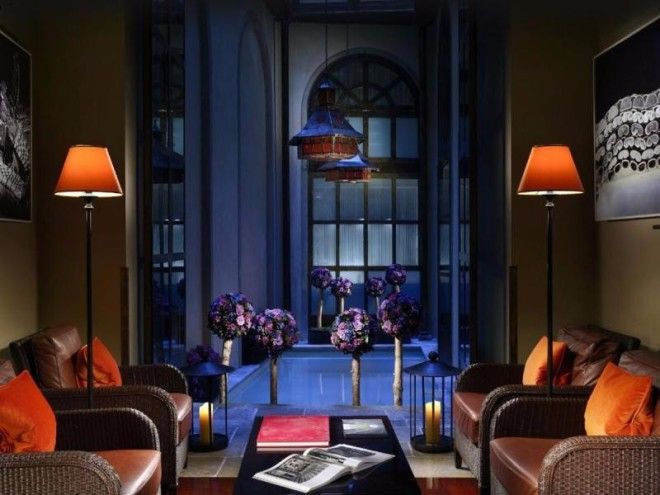 Rooms start at $186 per night.
1. The Castello di Velona Resort sits within the stunning 11th-century Velona Castle in Montalcino, Italy. Out of the 46 total suites, guests can choose castle rooms, which are situated in the old part of the castle, or sunset rooms, which offer unforgettable views of the Val d'Ocia sunset.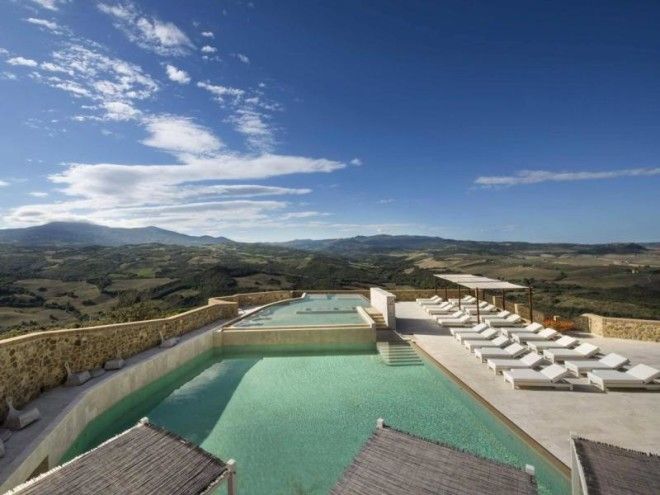 Rooms start at $520 per night.