The first test flight is scheduled for January 8, 2018.
The SureFly octocopter is a two-seater autonomous machine, although its first models will be operated through a joystick controller.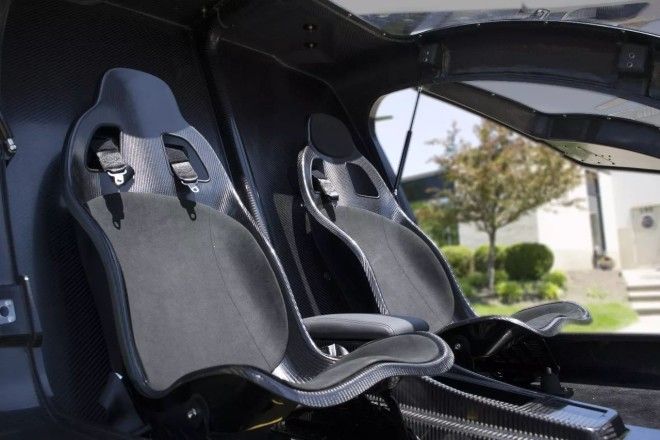 The SureFly uses a hybrid motor for one of the most impressive ranges at roughly 70 miles (112 km). The eight contra-rotating propellors are affixed to four arms. In total, the octocopter can carry a max of 400 lbs (180 kg). The engines found in a SureFly aircraft have also been found in the BMWs i3 and the C600 super scooter. The backup lithium battery pack drives the electric motors in the event that the engine ever fails.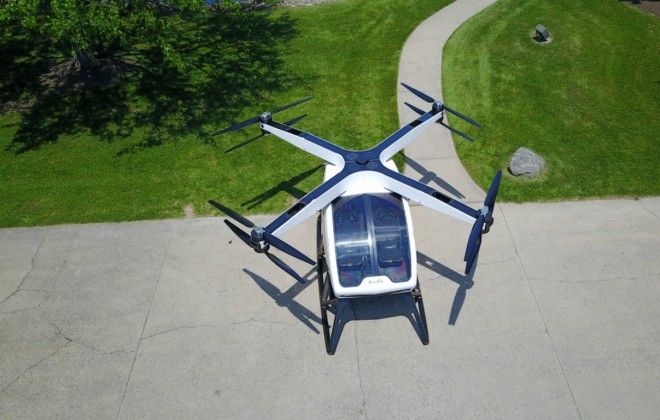 SureFly said it wanted to make the concept of a helicopter safer and also more personal for the public. For additional safety, SureFly put in a parachute to return the aircraft to the ground with ease in the event that emergencies occur.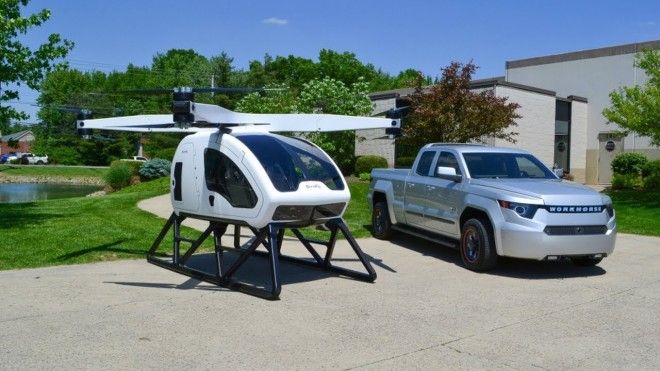 "As an American original equipment manufacturer, we design and build high performance battery-electric vehicles including trucks and aircraft," Workhorse noted in a press release. "We also develop cloud-based, real-time telematics performance monitoring systems that are fully integrated with our vehicles and enable fleet operators to optimize energy and route efficiency."
SureFly hopes that they'll gain full FAA approval by the end of next year -- and that approval could mean having flying taxis ready to go for city transit. The price tag per unit runs nearly $200,000 per unit.
"The response to SureFly's public displays has been enthusiastic, and while we have much work ahead of us in our march toward certification, this first test flight represents a significant milestone for the project," said Workhorse CEO Stephen Burns.

SureFly Set to Become its Own Business
The popularity of the drone has inspired Workhorse to develop its own spin off aviation division as a publicly traded company called SureFly Inc.
The company include all of the company's aerial tech including the signature octocopter and the HorseFly drone.
"This agreement provides Workhorse with additional capital to bolster our balance sheet and, once the spin off is complete, will enable us to focus all of our resources on our core automotive business," said Burns in a statement. "SureFly has been one of the most exciting products we've ever developed and reflects the best representation of the versatility of our innovative platform technologies. And while this new business will likely command a meaningful valuation, we believe the decision to spin off SureFly into a separate entity will better facilitate the long-term growth of both companies. We have improved the operational focus and financial outlook for Workhorse's core business while creating new opportunities for our SureFly business. This financing transaction is just the first step in the anticipated spin off process and furthers our long-standing goal of maximizing value for our shareholders."