Female prisons are a relatively new concept; women used to be placed in a separate wing of male prison houses. But, as more and more women started getting convicted of as many crimes as their male counterparts, the first women's prison was finally built in 1869. With the initial target to reform rather than imprison, inmates were tasked with cooking, farming duties and cleaning rather than being locked up in cells and placed in the dark. The eventual goal was to send the women back into society rather than keeping them hidden from the world. After all, back then these women were believed be just raving alcoholics or engaged in a few naughty narcotics, not murderesses or black widows.
These days, women's prisons are exceptionally different and much the same as the average male prison. Housing the world's most dangerous criminals, some female prisons have become extremely notorious for being truly terrifying. So to delve in deeper, here are 15 of the scariest female prisons where no one comes out the same.

15. Julia Tutwiler Prison (Alabama, USA)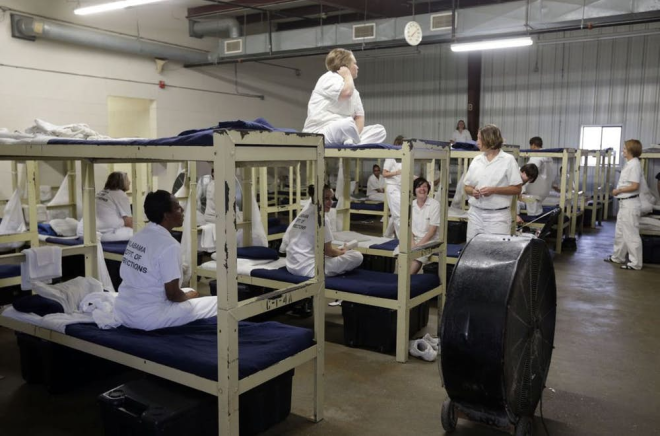 Located in the darkest depths of the southern state of Alabama, Julia Tutwiler prison for women was originally known as the Wetumpka State Penitentiary. However, in 1942 the prison was renamed after the renowned prison advocate Julia Tutwiler who campaigned for prison reforms throughout her life. Nicknamed the "Angel of the Stockades", Tutwiler was a big deal around the prison walls and managed to turn a hell hole into a somewhat OK environment. However, that's not to say that the prison is a breeze with Tutwiler prison also qualifying as a "maximum security" jail due to its infamous death row. In fact, the prison recently ranked as one of the ten worst prisons in the United States and has also been investigated due to its high amount of officer-on-inmate violence.

14. Grand Valley Institution (Ontario, Canada)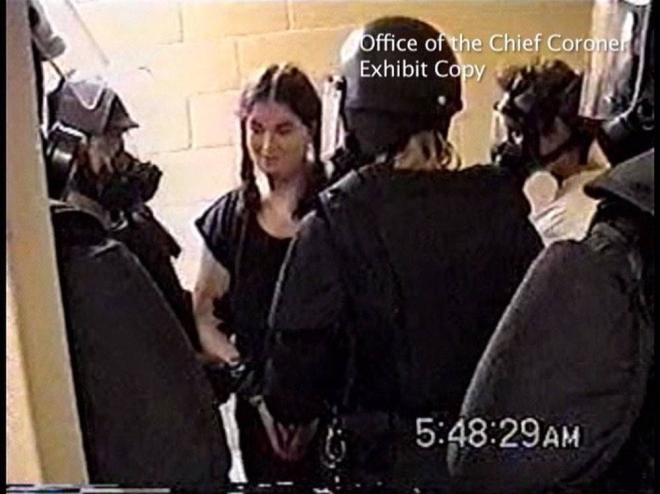 Located in Kitchener, Ontario, this Canadian prison is the only one of its kind in the whole of Ontario, that's Canada for you. However, although it may be located in the wondrous environment of good old Canada, it is still scary as hell. In fact, the prison is mostly famed for the death of nineteen-year-old inmate Ashley Smith which caused a gigantic legal inquest and much controversy throughout the world. Known for her unruly behavior Ashley was often moved to a number of different institutions. However, in 2007 Ashley was videotaped strangling herself with a piece of cloth while locked up in one of the notorious Grand Valley solitary cells. Despite being watched by guards it took a further 45 minutes for anyone to intervene. Two documentaries have been made referring to the incident, both of which discuss the prison's role in her untimely death.

13. Pollsmoor Prison (Cape Town, South Africa)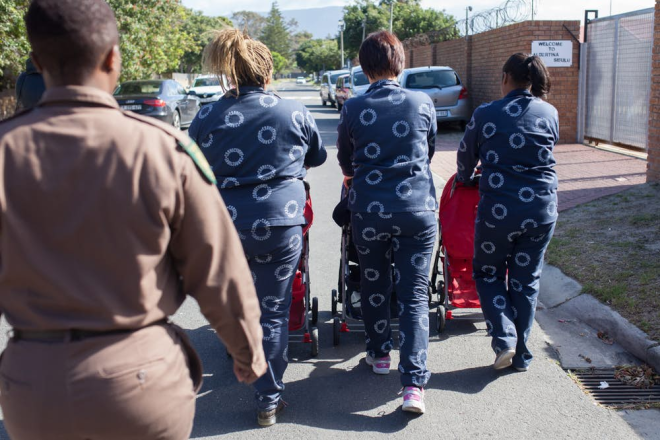 Notorious hellhole Pollsmoor prison is one of the scariest and toughest maximum security prisons in the whole world. Housing both male and female inmates, the prison's most famous resident was one Nelson Mandela who described Pollsmoor as, "the truth of Oscar Wilde's haunting line about the tent of blue that prisoners call the sky." But what of its most famous female inmate? Nicknamed the "the scissor murderess" for reasons you can only imagine, eighteen-year-old Marlene Lehnberg was convicted of stabbing Susanna Magdalena van der Linde, the wife of her 47-year-old lover Christiaan van der Linde. The youngest woman to be convicted of murder in South Africa, Lehnberg was immediately sentenced to death only to have it later reduced to a life sentence. Yikes!

12. Heilongjiang Women's Prison (Heilongjiang, China)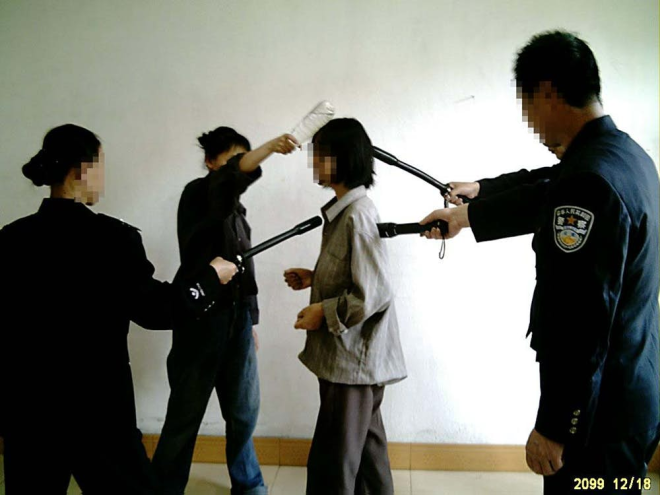 Residing in the northern province of Heilongjiang, China, Heilongjiang Women's Prison is renowned for its tough stance on wayward prisoners. However, the prison was in the news recently when a Chinese woman revealed that she had withstood severe abuse and torture for nearly three years. Said to have received the torture due to her faith, the woman claimed that she was regularly handcuffed from behind, held in isolation and beaten by prison guards and other inmates. The prisoner also claimed that guards were so desperate to make her renounce her faith that they would do so by any means possible. However, that was the least of her worries when it was revealed that the prison had also been investigated for illegal organ harvesting when prisoners complained of having their blood taken from them without consent. Wow.

11. HM Prison Holloway (London, UK)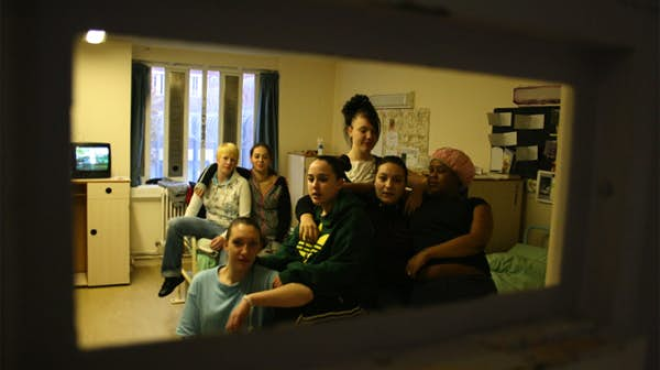 Closed for business as recently as 2016, HM Prison Holloway was one of the most famous female prisons in the entire world. The largest in Western Europe, Holloway was also primarily staffed by female officers, making it the first of its kind. The prison was first opened in 1852 and was originally designed for both male and female inmates. However after an increase in female criminals, officials decided to turn it a prison exclusively for women.
Famous for its tough stance on bad behavior and harsh conditions, Holloway was also home to a number of notable criminals. From suffragettes to prisoners of war, Holloway was also home to notorious child killer Myra Hindley. Hindley, who together with her then partner John Brady, killed five children during the late 60s in Manchester, England. The crime caused outrage around the world as well as inside the prison causing several fights and arguments.
Throughout the years the prison has been subject to a number of songs, movies, and TV shows and has gone on to become something of a strange tourist attraction. Sadly however there have also been a number of suicides with the last one occurring in 2016, only months before its eventual closure.

10. Bandyup Women's Prison (West Swan, Australia)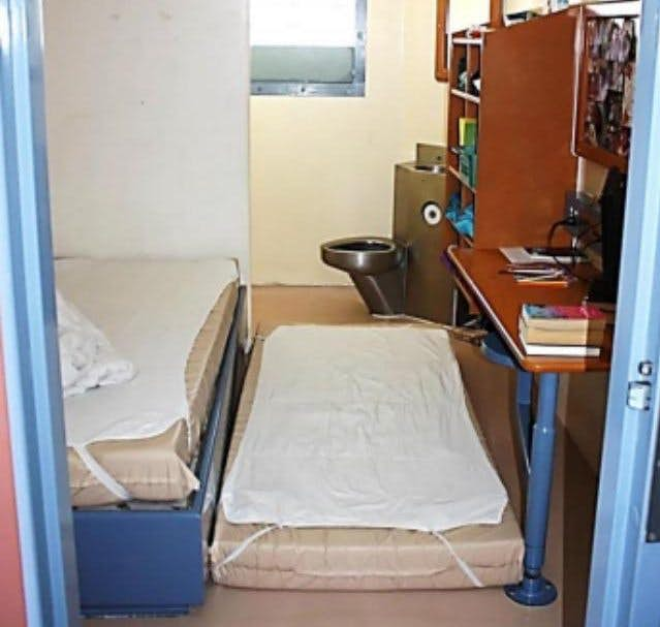 Located in Western Australia near to Perth, Bandyup women's prison is a maximum security prison for women on remand or sentenced to long periods of time. Originally built to house just 68 women, the prison was quickly renovated to make room for more. However, with overcrowding still a prominent problem within the prison, it was discovered that inmates were sleeping on mattresses on the floor as well as doubling up in beds. Still a major problem, despite the Minister for Corrective Services assuring that they had fixed the overcrowding issues, pictures recently revealed that mattresses were still placed on the floors of the prison with many next to the toilets. In fact, the prison is so limited with space that the prison also has a severe lack of showering facilities, hospital services, and telephone rooms.

9. HM Prison Styal (Cheshire, UK)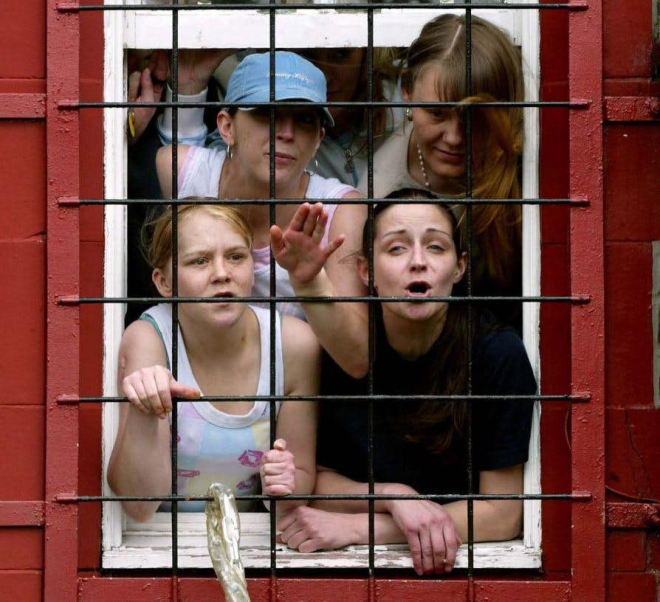 Described as a closed category prison for female adults and young offenders, HM Prison Styal is located in the country hills of Cheshire, England. Initially opened as an orphanage for young and homeless children in 1898, the orphanage transformed into a female based prison in 1962. Known as having one of the worst records for suicides in England and Wales, Styal Prison is also said to be the toughest in the whole of the UK. With bullying and drugs rampant throughout the prison walls, overcrowding has also become a huge problem which has caused a number of deaths. After a report in 2004 the prison was said to be putting their inmates at risk, however, despite the negativity, nothing seems to have been done with regards to improving the quality of life.

8. Kaechon Concentration Camp (Kaechon City, North Korea)
Let's face it, a prison camp in North Korea is never going to be good. Located in Kae'chŏn county, P'yŏngan-namdo province in North Korea, Kaechon concentration camp sits behind a small hill east of the city center. One of the largest in the country, the prison is around 1000 feet long and is surrounded by a high wall covered with sharp and deadly barbed wire. Holding both men and women, the inmates are mostly political prisoners, however, there are a small number of everyday common criminals. Known for its extremely long sentences and harsh conditions, prisoners are unlikely to leave the prison camp alive. In fact, one female prisoner who did make it out alive told reporters that around 20% of the prisoners died during her stay of just two years.

7. La Mesa Prison (Tijuana, Baja California, Mexico)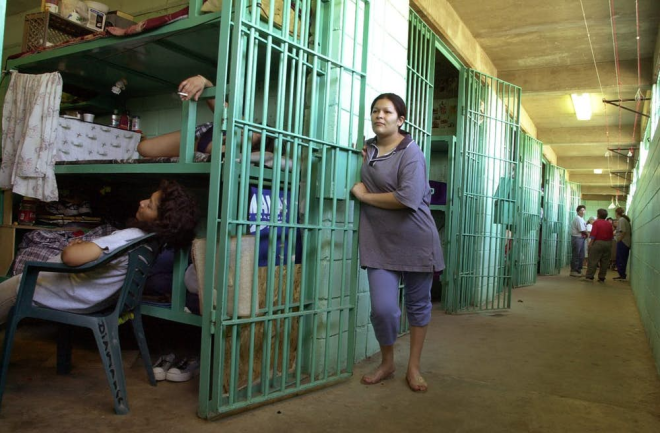 Located near the Mexico-United States border, La Mesa prison is renowned for its tough women, harsh conditions, and extremely common riots. With the most famous riots coming in the year 2008, the prison had two deathly riots within days of each other. The first, which began on September 13th, ended with the death of three inmates after prisoners got angry at the death of another inmate. Then only a few days later the second riot began causing a death count of a whopping nineteen inmates after they were denied water due to the riot before. However, the prison is also associated with Catholic nun Sister Antonia Brenner, who was nicknamed "La Mama" or the "Prison Angel". Brenner lived in the prison voluntarily for over thirty years and was often pictured caring and cooking for the female inmates.
6. Chiang Mai Women's Correctional Institution (Chiang Mai, Thailand)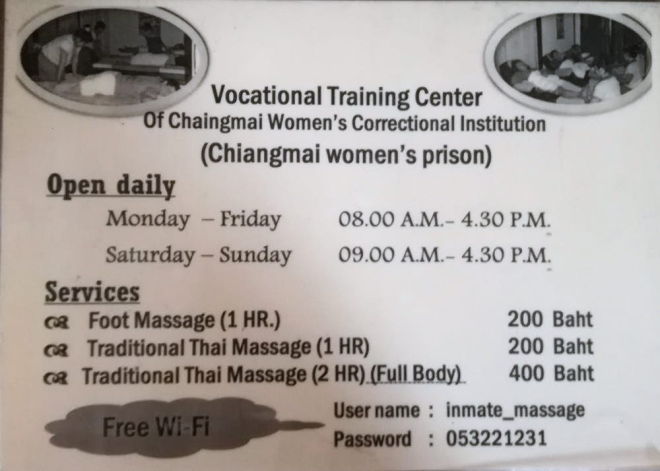 Probably one of the strangest on the list, The Chiang Mai Women's Correctional Institution of the Thai Department of Corrections is one part prison and one part massage parlor. No seriously. Located in the old city of Chiang Mai in Thailand, the female correctional institution is also a vocational training center that focuses on the rehabilitation of wayward women. Famed throughout the world, the prison is also a popular tourist attraction with visitors occurring from across the globe. Each day thousands of customers line the prison walls waiting to get a massage from one of its inmates as well as some food and coffee after the massage has been done. This may not be the scariest in terms of terrifying ordeals but can you imagine having to massage up to 30/40 sweaty tourists a day? No thanks.

5. Lowell Prison (Florida, USA)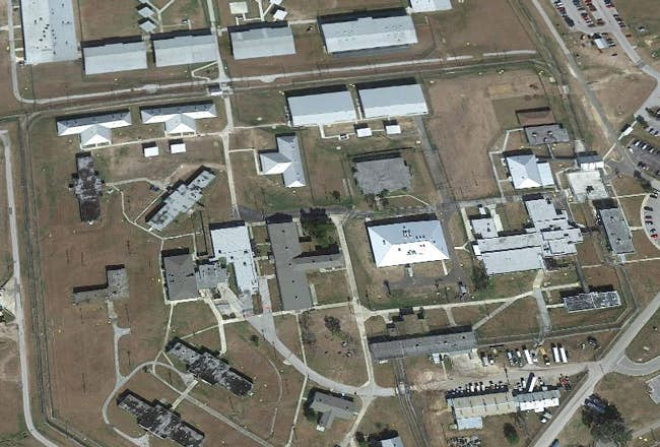 One of the largest female prisons in the United States, Lowell Correctional Institution is located in Marion County, Florida. The prison, which was Florida's first female prison, opened in 1956 and has housed some of the scariest prisoners in the whole country. That's right, from romantic rival killer Rachel Wade to kidnapper and murderess Tiffany Cole, it is Sheila the Peeler who comes out on top as the most frightening inmate of all time. Serving life without parole for the slaying of two men, Sheila the Peeler received the nickname due to the terrifying ways in which she would torture her victims, who she later claimed were pedophiles. And if that wasn't enough, the prison recently had a tuberculosis outbreak resulting in seven confirmed cases and no clue into how the disease managed to find its way into the prison. Then in 2014 female inmate, Latandra Ellington died suspiciously after writing a letter to a friend detailing the abuse she had been receiving from who she called, "Sgt. Q". Not a prison you want to get stuck in that's for sure.

4. Parappana Agrahara Central Prison (Bangalore, India)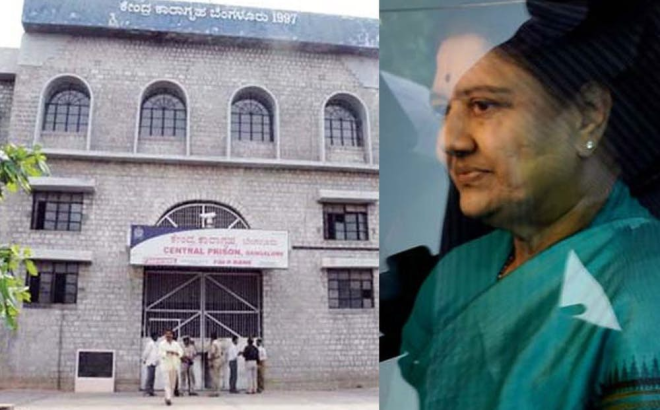 The largest prison in the Indian state of Karnataka, India, Parappana Agrahara Central Prison (or just Central Prison) holds a whopping 4,400 inmates despite its capacity at just 2,200. With overcrowding a prominent issue it is no surprise to see up to 8/9 prisoners sharing a room. Holding both men and women the female prison is the more recent of the buildings and has the lesser inmates. However, it was recently revealed that a number of prison guards had been selling the female inmates to the male inmates in order to make money. With the claims initially denied it was later discovered that certain female prisoners were made to work in the kitchen area during the night, a move which made it easier for the guards to go undiscovered. Thankfully the guards were eventually investigated leading to the removal of a number of prison guards.

3. Silverwater Women's Correctional Center (New South Wales, Australia)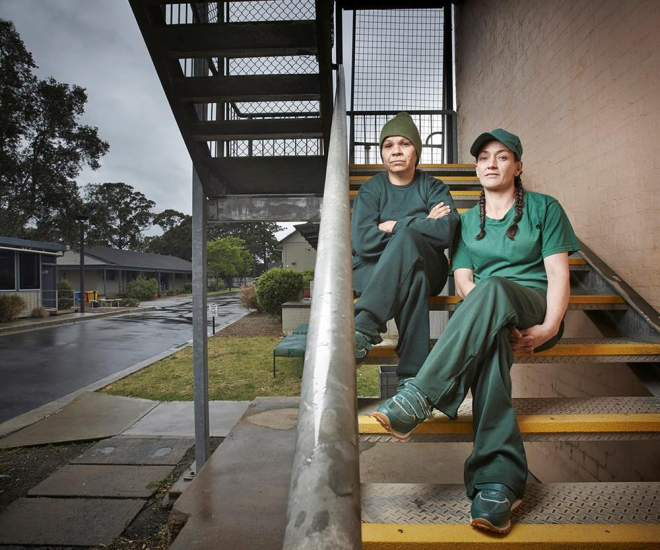 Located in Silverwater, west of Sydney, New South Wales, The Silverwater Correctional Complex is one of the largest maximum security prisons in the whole of Australia. Holding both male and female inmates, the prison is renowned for the creepy and frightening inmates that have languished behind its terrifying walls. In fact, the prison was once the home to one of Australia's most famous female prisoners, Alice Lynne Chamberlain-Creighton, who was wrongfully convicted of killing of her nine-week-old daughter. Chamberlain continuously maintained that her daughter had been eaten by a dingo after the child had been taken from her tent on a camping trip. Initially sentenced to life in prison in 1982, Chamberlain was eventually released after the final inquest in 2012 stated that the child died "as a result of being attacked and taken by a dingo."

2. The Metro State Prison For Women (Atlanta, USA)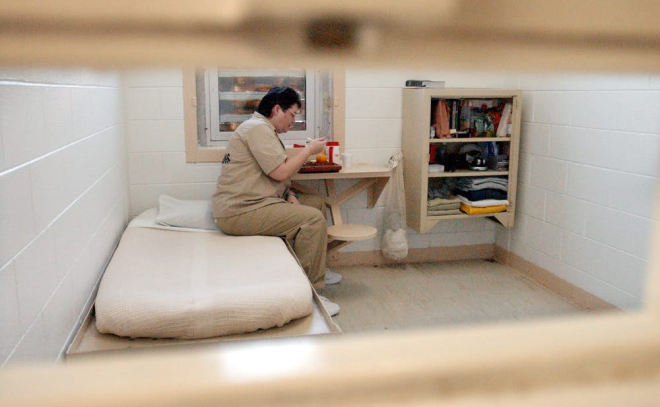 Now closed due to harsh conditions and unruly inmates, Metro State Prison was once one of the most feared prisons in the whole of the United States. Located in Georgia, Atlanta, the prison was initially a male prison but transformed into a female prison due to a number of female convicts residing closer to the prison itself. The prison was said to be so awful that a number of inmates attempted to take their own lives just to get out of there, with one convicted killer doing just that. Sentenced to life in prison for poisoning two of her husbands with antifreeze, Lynn Turner took her own life by overdosing on blood pressure medication. Also, renowned for its long and intimidating "death row", the notorious walkway area was once described as a "path to hell itself". Now about to reopen later this year, the prison will once again scare the life out of those who unfortunately end up there.

1. Indiana Women's Prison (Indiana, USA)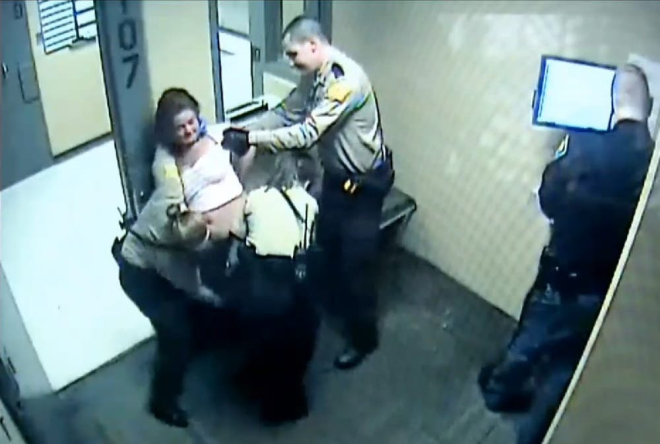 First established in 1873, The Indiana Women's Prison was the first adult female correctional facility in the country. Known for its high number of inmates who require special attention, the prison has a high number of mentally ill, disabled, pregnant and elderly inmates. With the prison evolving on a yearly basis the population increased to a whopping 600 prisoners in 2015. However, although holding Indiana's only death row for women, it currently has no death row inmates but has had its fair share of high profile criminals. That's right, with husband killer Clara Green Gibson Carl and escapee Sarah Jo Pender is known to have walked the prison walls, it was Gertrude Baniszewski who generated the most headlines after torturing and taking the life of sixteen-year-old Sylvia Likens in the late 60s, a case which was called,"the single worst crime perpetrated against an individual in Indiana's history".