Some of them like to keep their private lives very private, so the world finding out they're essentially bi, and have "switched teams," must have been very hard to take. Some celebs though, actually came out and divulged all; they probably didn't want rumors floating about, so they chose to put everything on the table themselves. It's their prerogative to do so, because they know what'll happen if they don't. Still, it takes guts to come out as bi, especially in today's day and age of internet haters, where people love sitting behind a keyboard and typing all sorts of obnoxious things. Anyway, these are 10 celebs who switched "teams" in 2017, or came out this year and revealed they've done so in the past, and five that we predict will switch "teams" this year.

15. Switched Teams: Aaron Carter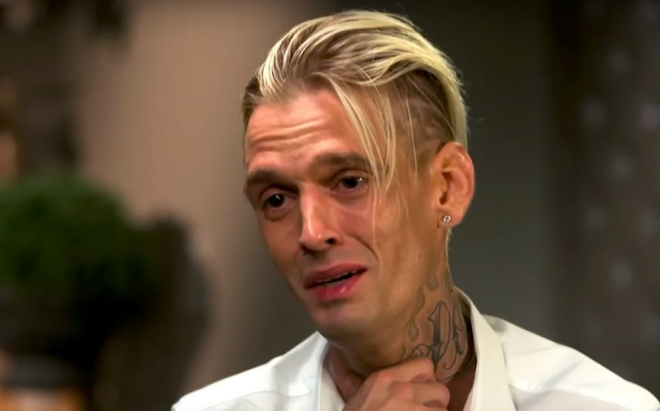 Aaron Carter achieved a huge amount of fame at a relatively young age. He released four studio albums and became a massive name amongst teen audiences, especially in the late 90s and early 2000s. Although he's continued making music, his career's been on the decline since those days at the top. Like a lot of celebs do when they achieve massive amounts of fame in their teens, Aaron just didn't know how to handle it and it all went to his head. He struggled with various issues throughout his career, including drinking and drugs. He also had other health issues. The fact that he was battling with his romantic preferences probably didn't help matters. Having said that, Aaron probably wasn't battling with his preferences, but was just battling with whether or not to come out. He did in August of 2017 on social media, telling the world that he had switched teams in the past and identified as being bi.

14. Switched Teams: Kristen Stewart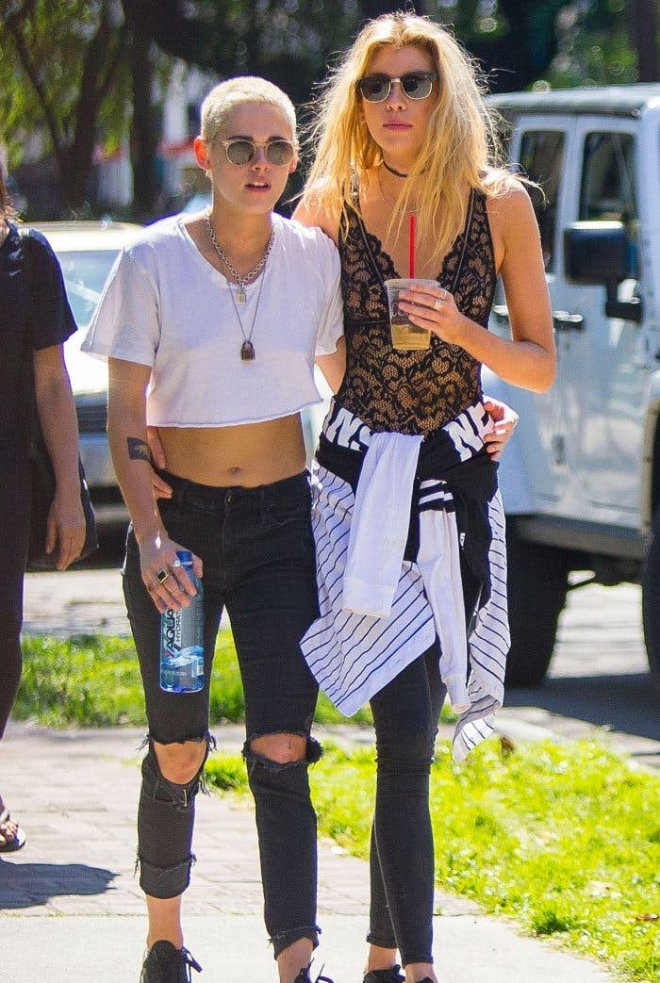 Okay, so superstar actress Kristen Stewart is constantly going back and forth, and has switched teams numerous times over the years. She's loved guys in the past (who can forget that whole cheating scandal with Rupert Sanders and Robert Pattinson?) but has also dated quite a few girls. She's dated Alicia Cargile, singer Soko, and as of this year she's been dating Victoria's Secret model, Stella Maxwell. They cut quite a cute couple. Not that she needed to, but until this year, Kristen had never actually come out as being bi. We knew she was in love with Robert Pattinson, so obviously went for the opposite team. Many thought that her switching teams was just a phase, and that she was just experimenting and having a bit of fun. But this year, while appearing on Saturday Night Live, she said that she was "so gay." She probably meant at that moment, because Kristen later said she was bi. She's greedy, or as she put it, she "wants to try everything." A woman like Kristen can have everything she wants.

13. Will This Year: Kendall Jenner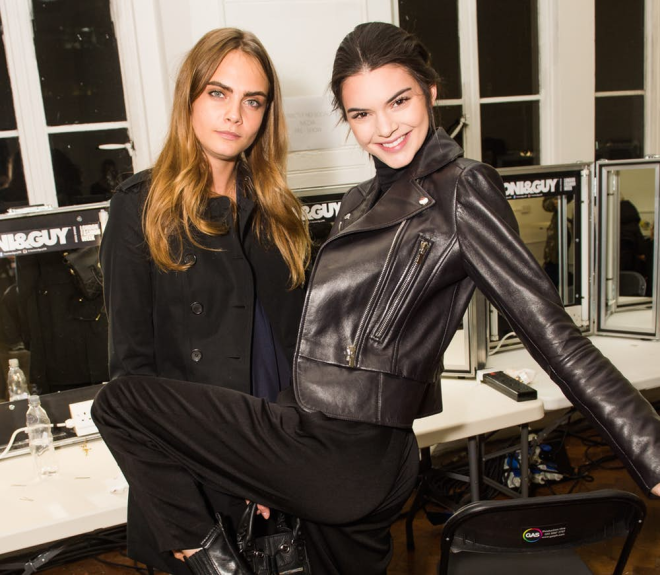 This might seem ludicrous to a lot of you, but bear with me, I have my reasons for including Kendal Jenner on this list. There have been incidents, situations in recent years, that have sparked rumors – rumors that have been gradually gathering momentum – that Kendall Jenner is bi. Firstly, it's been rumored that she's been intimate with Cara Delevingne. Cara – who's openly bis*xual – and Kendall have been good friends for many years. Certain pics have gotten people talking. There have even been sources that have revealed that Kendall came out to Cara, and has only recently started feeling open about discussing her romantic preferences amongst her close circle of friends. Again, I've got to reiterate that these were rumors. Another thing that may lead people into thinking that she may switch teams in 2018 is her entire persona. She's incredibly private – well, as much as she can be with having cameras following her and her family around all of the time! – is shy, but has certain mannerisms that, well, let's just say may get people's radars activated. Kendall's had boyfriends in the past, so perhaps 2018 may be the year she switches teams. The Keeping up with the Kardashians' ratings would go through the roof if that were to occur!

12. Switched Teams: Lauren Jauregui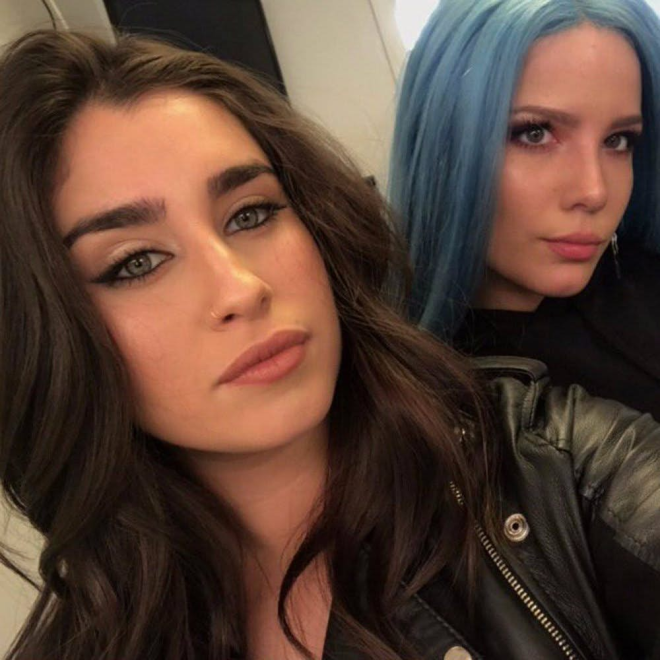 Here's another pretty young celeb, someone who's in her early 20s but has already accomplished so much. Lauren Jauregui is a singer, someone who's achieved fame as a member of the girl band, Fifth Harmony. The group achieved fame because of their partaking in the 2012 X Factor competition, and then rose to prominence due to the powers of social media. Their breakthrough, though, occurred a few years ago, and since then they've been going from strength to strength. Lauren is someone who's emerged as a leading lady from the group. She's a very headstrong, confident woman, someone who knows what she wants, knows what she's about and stands true to herself. Lauren has never shied away from the fact that she's bi. She came out after publishing a letter in Billboard magazine. Lauren's dated guys and girls in the past, but this year switched teams and began dating Ty Dolla.

11. Switched Teams: Bella Thorne
It's amazing how many young people are on this list. It's great that they feel comfortable coming out and revealing their romantic preferences. Not too long ago, due to the stigma associated with being a member of the LGBT community, a lot would have chosen to stay quiet. Another thing that's amazing is that Bella Thorne is actually very young; she's 20 years old! She certainly doesn't look it, and looks like a woman in her late 20s at the very least. Bella's been in the industry since 2003, and as she's blossomed into a woman and we've begun to see her on screen with increasing regularity, and she's caused quite a stir.
In 2016, Bella revealed that she was bi. Her first high profile relationship was with rapper Lil Peep, who tragically passed away in 2017. They'd split by then though, and Bella had switched teams and was allegedly dating YouTuber, Tana Mongeau. They've been seen locking lips, and getting really "close" with each other. It seems as if Bella loves sticking to the same team, and due to the way they look together, we do too.

10. Will This Year: Emma Watson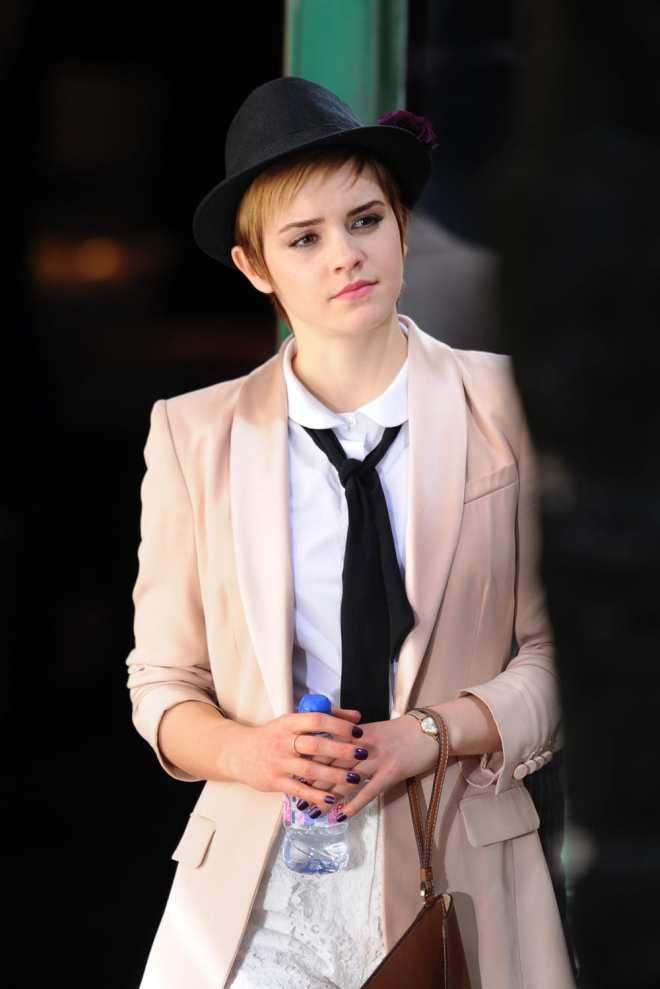 I know you can't really judge someone, whether someone's gay, bi, or straight, based on their looks, but it can give you a pretty decent inkling. Take celebs such as Cara Delevingne and Kristen Stewart, for instance. Both have a certain look, are tomboys with short hair. Sure, that's a bit of a stereotype, but it does tell you a lot. Emma Watson is also a major tomboy and loves her short hair. Read into that what you will. It did lead plenty of people into thinking that she was a lesbian. But Emma has said that she just did it to experiment, and actually felt liberated when she cut off her locks. But that's not why Emma could be bi, and could come out and switch teams this year. There were rumors that she was going to star in a female version of Brokeback Mountain. Why was Emma rumored to be the front runner for the lead? Because she's already comfortable being with women. Just rumors, of course.

9. Switched Teams: Shannon Purser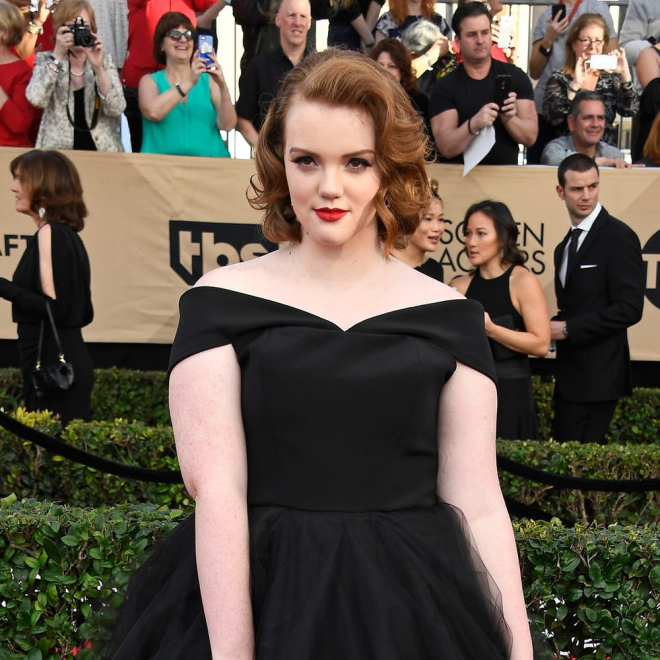 American actress Shannon Purser is still a newbie in the industry and is only 20 years old. But she's certainly got a wise, strong head on her shoulders – she needed to be after staying true to herself and making the bold decision to reveal that she was bis*xual.
Shannon is probably best known for starring in Riverdale and Stranger Things. She made her film debut this year, an eventful 20th year on the planet for Shannon. Due to her performances, she's already established quite a fan following, particularly amongst teen audiences. Fans of the show, and her other work, could probably tell that she's bi. It was actually they – or perhaps they weren't fans, just haters – who began prodding Shannon on Twitter, bringing her up on some of her terminology. But she came out to the world this year, as celebs tend to do, on Twitter. In April 2017, she revealed that she was bi. That Twitter fight prompted her to come out, although she revealed she was going to do so anyway. She'd just told those in her close circle that she was bi, and was waiting for the right opportunity to tell the world. That was as good a time as any.

8. Will This Year: Margot Robbie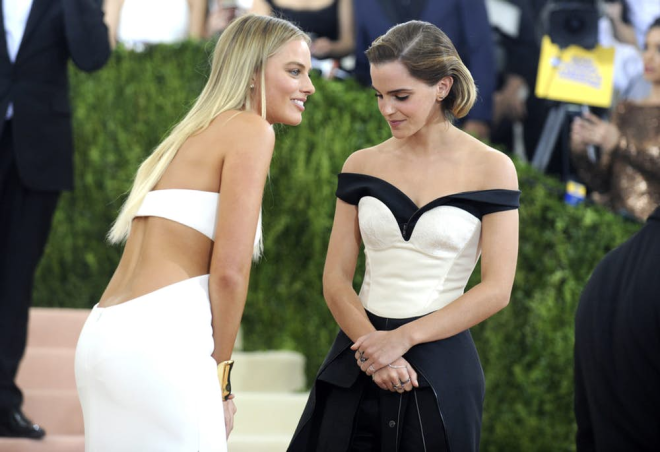 We mentioned how Emma Watson was rumored to be starring in the women's version of Brokeback Mountain, which if you weren't aware, depicted the complex relationship between two guys at an unforgiving time, in an unforgiving place. When those rumors surfaced that Emma would be starring in the female version, the next thing on people's minds was who would be the other leading lady. It got a lot of people's minds whirring – just think of the possibilities! If you could pick anyone to star as a romantic interest opposite Emma Watson – just pick a name out of the hat – one person a lot of people are sure to pick would be Margot Robbie. Yes, Margot was rumored to be the film's other leading lady. When those rumors broke, it caused the internet to go into meltdown, and understandably so. Margot's also a pretty sensual character, and has been seen getting up close and personal with many of her supposed just friends, some of whom are bis*xual. It wouldn't come as a surprise for Margot to reveal that she's bi, or has experimented and has switched teams in the past. She strikes me as that kind of girl. It's something a lot of people are sure to find awfully titillating.

7. Will This Year: Miley Cyrus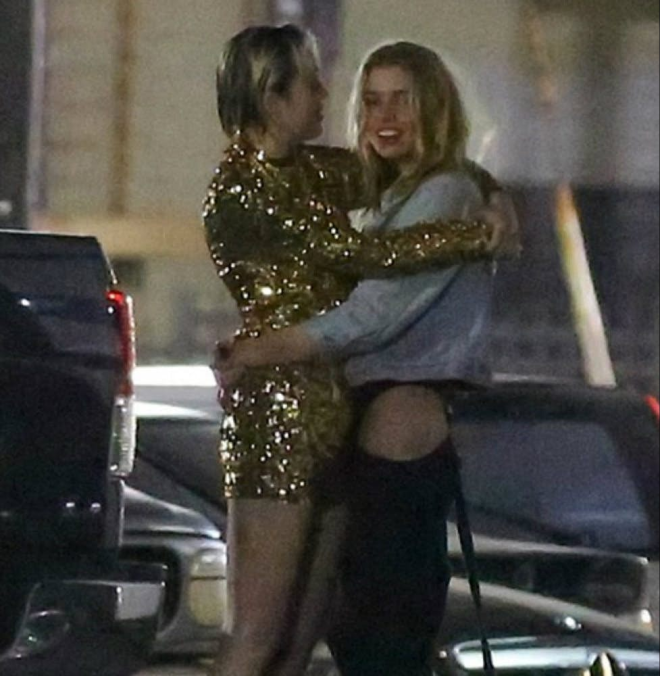 Again, Miley Cyrus, the tomboy with short hair and strong personality – she just fits that stereotype. Miley has spent most of her life in the limelight, and over this time we've seen her transform into the shocking and wild individual she is today. We've also learned a hell of a lot about her personality. If she was bi, she'd be free with it, and wouldn't hide it. Miley has revealed that she told her mom that she was bi when she was 14, although she hates using that term. Her views on the matter is pretty simple. She loves guys and girls, and if they're down to love her, all's good in her world. She's been spotted kissing Stella Maxwell and many other women over the years. Her first proper relationship was actually with a girl. She's also dated a few, but in 2017, she was once again with Liam Hemsworth. They've been on-again off-again over the years, but Miley switched teams again, and got back with her beau.

6. Switched Teams: Anthony Bowens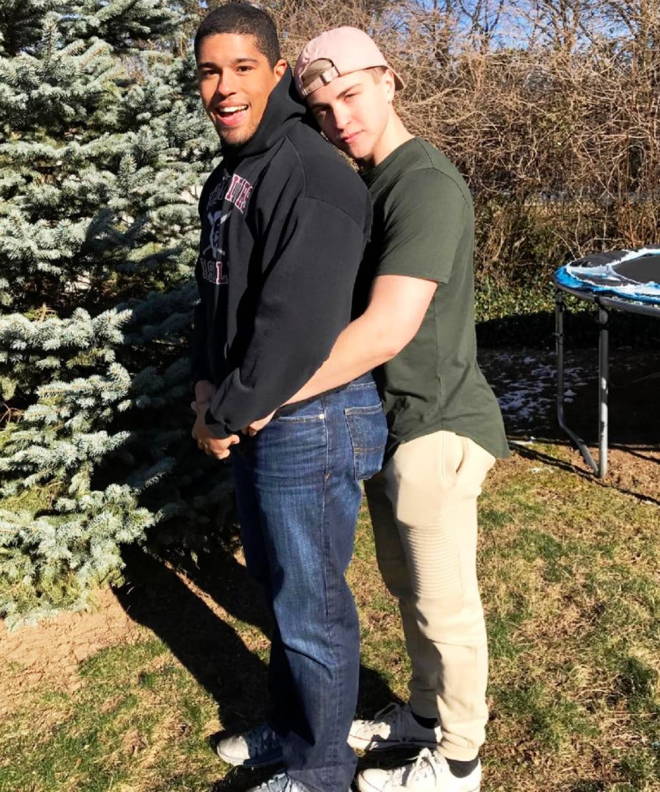 Anthony Bowens is a pro wrestler, perhaps not the most well-known figure on the
pro wrestling circuit, but still a pro wrestler all the same. His popularity definitely increased in 2017 though. He received plenty of plaudits for revealing that he was bis*xual. If you think it's hard for singers and actors to come out, think about what it's like for athletes, especially wrestlers who earn their corn essentially by having a really macho persona. Coming out as bi may just alter the way people perceive them. There's a reason why there aren't many sportspeople who come out, live their lives in the closet, or only come out after they retire. Anthony Bowens had been struggling with his romantic preferences for some time. He eventually figured out that he was bi but was contemplating whether or not to reveal it. In the end his boyfriend made the decision for him. His boyfriend accidentally outed him. That's many people's worst nightmare. But rather than be distraught about it, Anthony used it as an opportunity to make a video and tell everyone that he was bi. He had nothing to worry about, because the support he received from fans and the wrestling world was overwhelming.

5. Switched Teams: Taylor Bennett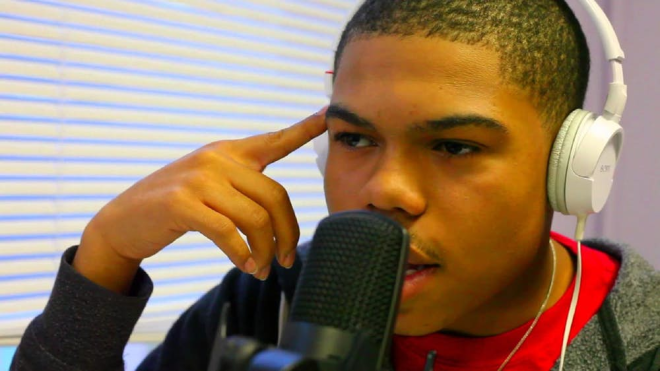 Considering how hard it is for athletes to come out, it's probably just as hard for male rappers. It's a very macho image that they portray and being attracted to the same gender just doesn't seem to fit the bill, stereotypically. That's what a lot of people think, and it must be incredibly hard trying to earn your corn in that industry and change people's perceptions. That's why a lot of people gave Taylor Bennett an enormous amount of praise for coming out as bi in January 2017. He's another youngster to have come out this year, as he's only 21. He came out in a Twitter post, days before iLoveMakonnen followed suit. His Twitter message read, "My birthday is tomorrow and moving into next year I'd like to be more open about myself to help others that struggle with the same issues. Growing up I've always felt indifferent about my s*xuality and being attracted to one s*x. And today I would like to openly come out to my fans. I do recognize myself as a bis*xual male and I do and have always openly supported the gay community and will keep doing so in 2017."

4. Will This Year (Again): Lindsay Lohan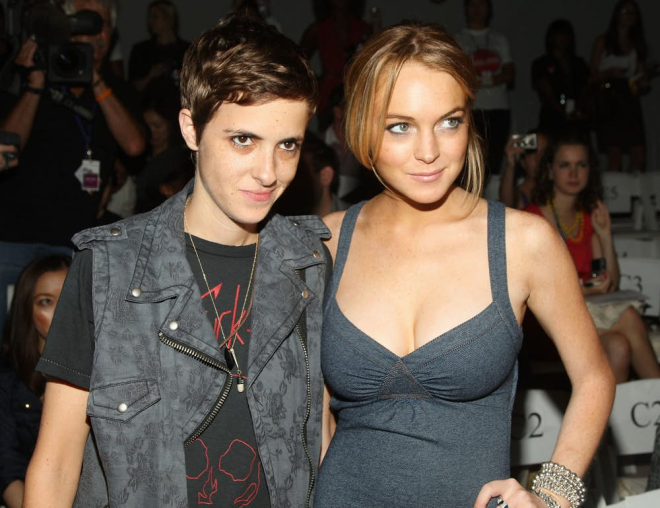 The troubled star has really gone through a lot. A lot of her trials and tribulations have been due to her own doing. She really went off the rails at one point, and is still finding her feet in the industry and is struggling to get back to a level even remotely like she was once at. Her drinking and substance abuse problems have of course made the headlines over the years, but another thing that people can't get enough of when it comes to Lindsay Lohan is her dating history. She's been spotted out and about with some high-profile people over the years. One relationship that grabbed the headlines was when she dated DJ Samantha Ronson. Despite dating a woman, Lindsay doesn't identify herself as being bi. She had a relationship with Ronson, has admitted kissing other girls over the years, but has said that it was just an experimental phase. She went on to dating guys, and lots of them. But 2018 may cause her to switch things up again. Like I said, she's still trying to get back on her feet, find herself again, and that could lead to some more experimenting. It would certainly give her the publicity boost she's crying out for!

3. Switched Teams: Alia Shawkat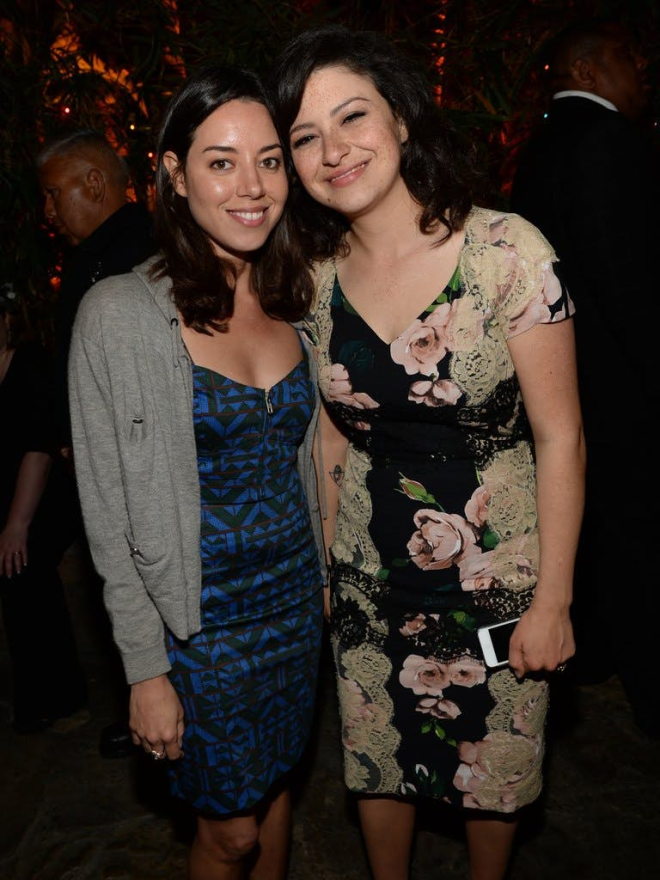 American actress, Alia Shawkat, has some notable appearances to her name. She's most famous for starring in the series Arrested Development, and has been in the industry doing her thing since 1999. In 2017, the star came out during an interview. It was actually pretty unexpected, and took people by surprise due to the casual nature of her revelation. Alia came out to Out Magazine, in May of this year. She explains how she found portraying certain characters, working with certain characters, easier than most would, because she identifies herself as liking girls and guys. Apparently, her mom asked her when she was just 10 whether she was into boys or girls – imagine that conversation! At the time, she said she wasn't sure. Now she knows. She said, "Now I consider myself bis*xual, and I think balancing my male and female energies has been a big part of me growing as an actor."

2. Switched Teams: Natalie Morales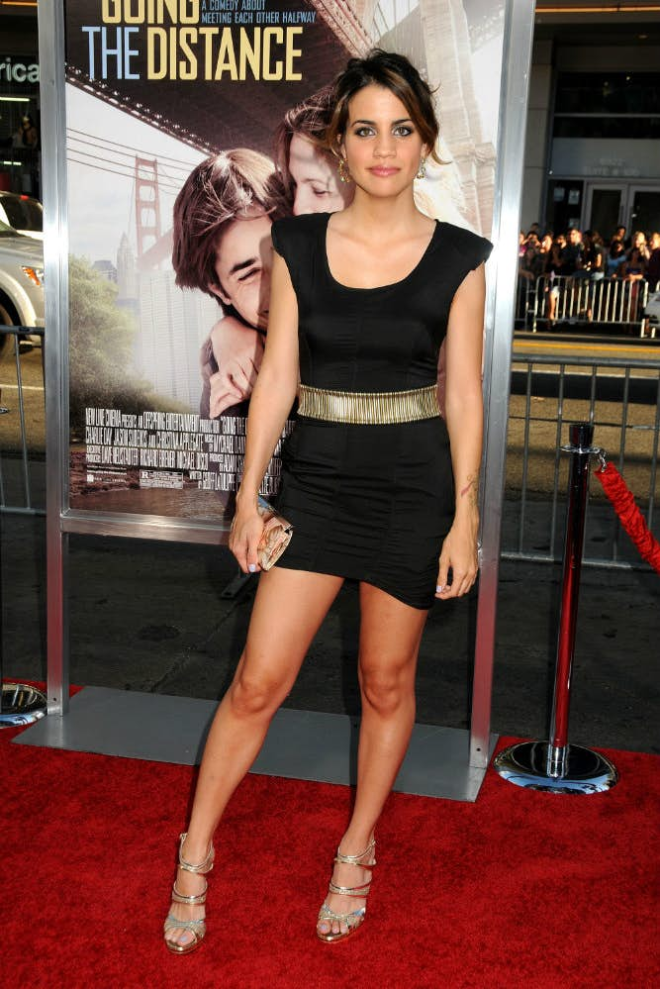 Natalie Morales is an American actress. The 32-year-old has been an active part of the industry for over a decade, and is perhaps best well known for starring in The Middleman. She's also put together a pretty wide ranging and diverse filmography, mainly cameo appearances, but credited appearances all the same. She's acquired quite a fanbase over the years, mainly from male fans – for obvious reasons – but as of June 2017, she's probably got a whole new female fanbase. That's because, she revealed on social media, that she identified as "queer." Now, what exactly is queer? There's no actual definitive term for it, and it could mean any number of things. It's a bit of a vague thing to say, and sparked plenty of speculation. It depends on her interpretation of the term, and she hasn't elaborated since. She could identify as being a lesbian, bi, or it could refer to any number of things that people in the LGBT community identify with. It generally means being bi, though, in which case Natalie essentially admitted that she's switched teams in the past.

1. Switched Teams: Kevin Spacey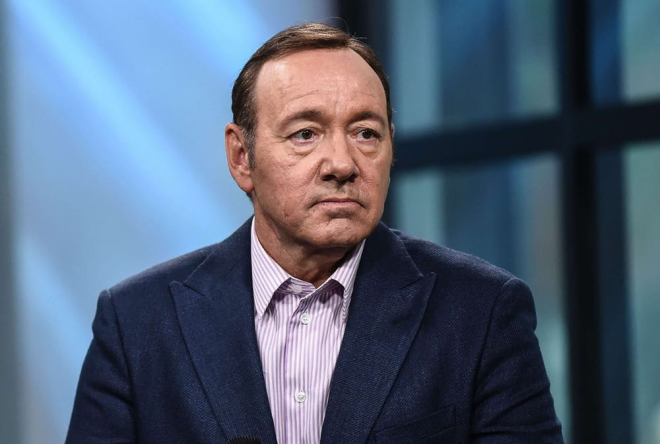 This was probably one of the most shocking incidents of 2017. The fact that Kevin came out and admitted that he'd switched teams in the past wasn't the shocking thing here. It was the manner of his revelations – it couldn't have come at a worst time, and boy, did people let him know about it. Normally when someone comes out, of course there are the haters, but the vast majority of people back them, appreciate their bravery and get behind them. Kevin, though, was shunned, even by the LGBT community.
In October 2017, actor Anthony Rapp revealed that Spacey was deeply inappropriate towards him during a drunken encounter in 1986, when Rapp was just 14. Kevin, rather than denying the whole thing, claimed he had no recollection of the event, but apologized if he'd gone overboard. Then he proceeded to reveal that he'd switched teams in the past: "I have had relationships with both men and women. I have loved and had romantic encounters with men throughout my life, and I choose now to live as a gay man." The fact that he chose that statement, a statement in which he essentially admitted to assaulting a child, to come out as bi angered a lot of people, and rightfully so.