But good DNA often runs in the family, and gorgeous genes can be generous. Some celebs have super hot siblings that may not be as famous as they are, but they sure are foxy. So foxy, in fact, that perhaps their well-known siblings may want to keep them under the radar, so they do not outshine their light.
Of course, looks are not everything, but many stars want to be the standout of the family in every way. If the gossip rags were to get the scoop that a celeb has a brother or sister who is even better looking then they are, they would have a field day. Side-by-side pics with hurtful commentary would scar these celebs for life. That is why they keep their family members under lock and key. Nobody wants to be second best, especially a celeb who is used to all the attention. With stardom comes power, so these celebs can find a way to hide their hot siblings from the press and paparazzi.
Here are 15 hot celebs who are keeping their even hotter siblings a big secret because they are more attractive than them. Do you agree, or do you think the celebs still take the cake when it comes to the better looking bro or sis?

15. Jessica Alba's Brother, Joshua Alba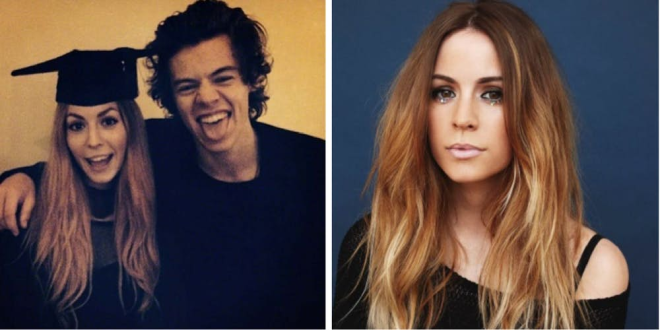 Actress and business woman, Jessica Alba, is rich, famous, beautiful, and wildly popular, but her slightly younger brother, Joshua deserves some attention too, don't ya think? He is super-handsome and tall – 6' 2". He has done some acting like his older sis, but he is not nearly as famous. You may have spotted the stud in the TV show Dark Angel, a show his sis was in as well. Above-average looks sure do run in the Alba clan, but Joshua is not getting the appropriate credit for his cuteness. His charming smile and warm brown eyes would make all the ladies swoon. Is Jessica threatened? Perhaps she ought to give her bro some time to shine in the spotlight. She has had her fair share, so why not spread the wealth?

14. Harry Styles' Sister, Gemma Styles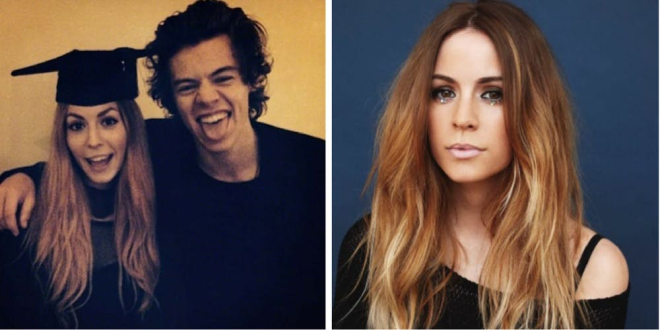 Harry Styles is known world-wide for his exceptional musical talents and cute looks, but his older sister Gemma is the real gem in the family. Gemma is a 20-something writer who has contributed to MTV U.K. and The Debrief. She has a flair for fashion and has a strong social media following. OK, maybe not as big as the One Direction stars', but she's up there. The gorgeous Gemma has an award-winning smile, a cool vibe, and great looks that run in the family. Harry is certainly adorable, but the glam Gemma is a real head-turner. While Harry may not be jealous of his sister's attractiveness, he certainly does not show her off much. Harry may be world-famous, but his sis has the out-of-this-world beauty! When it comes to "one direction," we'll be looking in hers.

13. Vanessa Hudgens' Sister, Stella Hudgens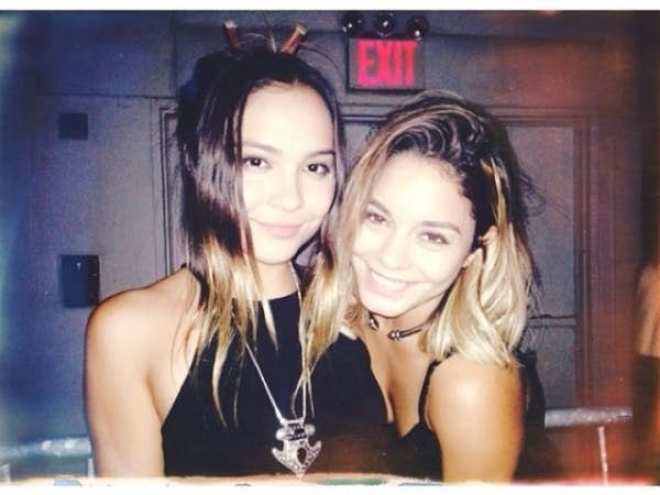 Actress and singer, Vanessa Hudgens is super-popular, perky, and pretty, but her younger sister, the spectacular Stella, is soon to steal her big sister's thunder. Stella is an actress too, and as she follows in her older sister's footsteps, she may just step on her toes in the process. You may have seen the sweet Stella act in 16 and Missing, Mr. Hollywood, or The Memory Thief. Like her big sis, she has lovely soft skin, a cool hairdo, and naturally good looks, but Stella is taller and has that special glow that is sure to make her a soon-to-be superstar. No doubt, both sisters are beautiful, but Vanessa may keep her little sis away from the paparazzi in fear that they'll bill her as the more attractive Hudgens sister.

12. Blake Lively's Brother, Eric Lively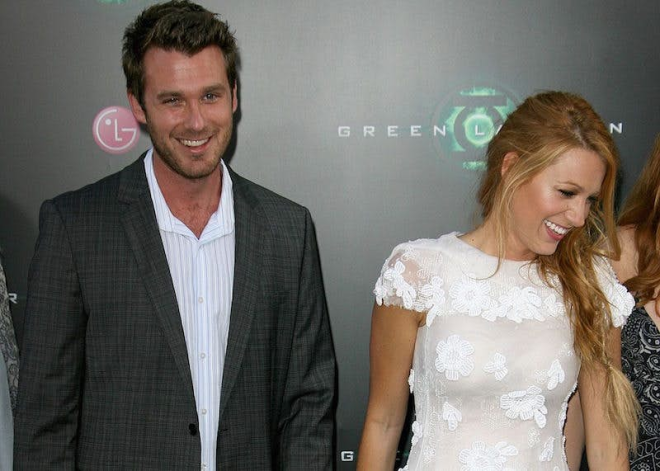 Actress Blake Lively is quite famous thanks to her roles on both the big and small screen, not to mention her above-average looks. She is blonde, tall, svelte, and sexy, something most would agree make her a stunner. But Blake's got an older brother who may just give her a run for her money. His name is Eric and he is a 36-year-old actor. Eric has acted on television shows and in movies, yet he is not as well-known as his sis. But he ought to be! Eric is talented and super-sexy. You may have seen the 6' 2" hunk in movies such as American Pie, The Breed, A Madea Christmas, or The Pact. Or perhaps you caught the cutie on TV on Full House, Modern Men, The Nine, The L Word, or The Client List. With his charming smile, rugged good looks, and talent, this fella is a fine piece of work. The Livelys sure are lovely!

11. Kate Hudson's Brother, Oliver Hudson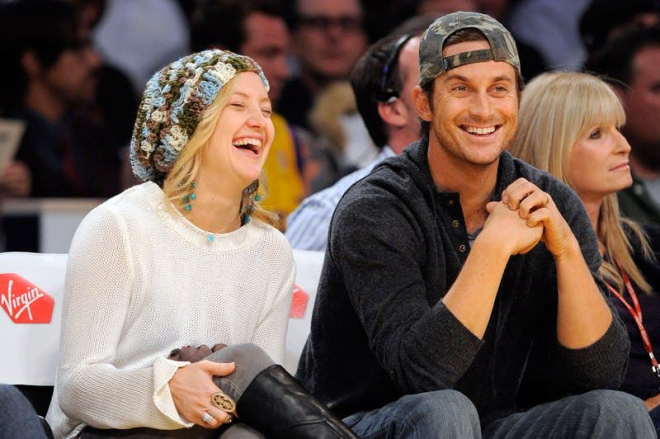 Most people know who Kate Hudson is thanks to her wild fame and fortune, not to mention her all-American, California-girl good looks. She has been in countless films and is a red carpet staple. Her older brother, Oliver is an actor too, but his fame isn't anything near that of Kate's. Oliver is 41-years-old and is from Los Angeles, CA. He has acted on television in shows including Rules of Engagement, Nashville, and Scream Queens to name a few. All popular programs, yet his sis Kate gets all the attention. But the dad-of-three ought to get his "props" too. He is super-handsome and fun-loving, with a bright smile, a buff body, and raw talent. His sis may make the big bucks and get all the endorsements, but Oliver is keeping the ladies on the edge of their seats with his sex appeal.

10. Taylor Swift's Brother, Austin Swift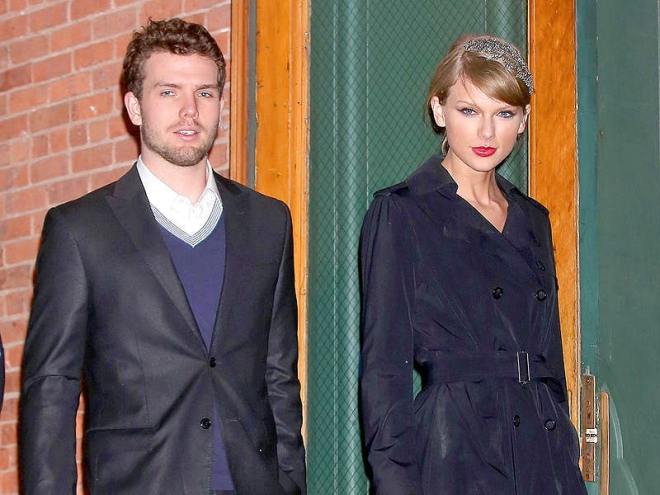 Singer Taylor Swift may just be one of the most famous faces in the universe, but her younger brother, Austin has a face worth seeing. Taylor is beautiful, but her bro's got something to offer too. He is in the biz too, as an actor, but his fame is a speck compared to his sister's grandiose stardom. You may have seen Austin act in Live by Night or Cover Versions. Like his sister, Austin is tall – 6' 2" – and his good looks rival his sister's. Perhaps that is why we don't see much of the Swift sibling. Taylor wouldn't want to give up any of the attention showered over her, even to her own brother. Let's hope Austin makes it big on the big screen so we can see more of this sexy Swift!

9. Scarlett Johansson's Brother, Hunter Johansson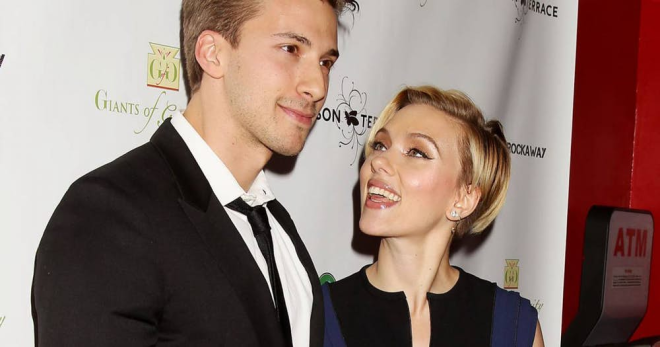 Twinning! Yes, you guessed it. the sultry actress Scarlett Johansson has a twin brother named Hunter. While Scarlett is a sexy stunner, her twin is super-handsome in his own right. Scarlett is the standout of the family when it comes to fame and fortune, but Hunter is a hottie who ought to get his time in the sunshine too. He is an actor like his twin sis. You may have seen the 33-year-old in Entertainment Tonight or Manny & Lo. Hunter does not act much these days, but he is active in politics and fundraising. He lets his twin sister shine while he is more of a behind-the-scenes kinda guy. But we wish he'd come out more, because he is a sight for sore eyes. Let's hope Scarlett isn't keeping him a secret!

8. Penelope Cruz's Sister, Monica Cruz
Actress Penelope Cruz is gorgeous and famous, making her one to watch on the big screen. She has been at it for years, and fans love to see her act in her many movies. But she has a younger sister named Monica who is just as, if not even more marvelous. Monica is also an actress and a dancer too. She is 40-years-old, a mom of one child, and hails from Spain. Perhaps you are a fan of the younger Cruz sister and have seen some of her work. She has acted in films including Iron Cross, The Inquiry, Jerry Cotton, All Inclusive, and Last Hour, among other films. Like her sister, she has long brunette hair, bronze skin, a great body, and model-like looks. But why don't we know as much about Monica as we do Penelope? Is the older sister envious of her younger sister's looks?

7. Chris Evans' Brother, Scott Evans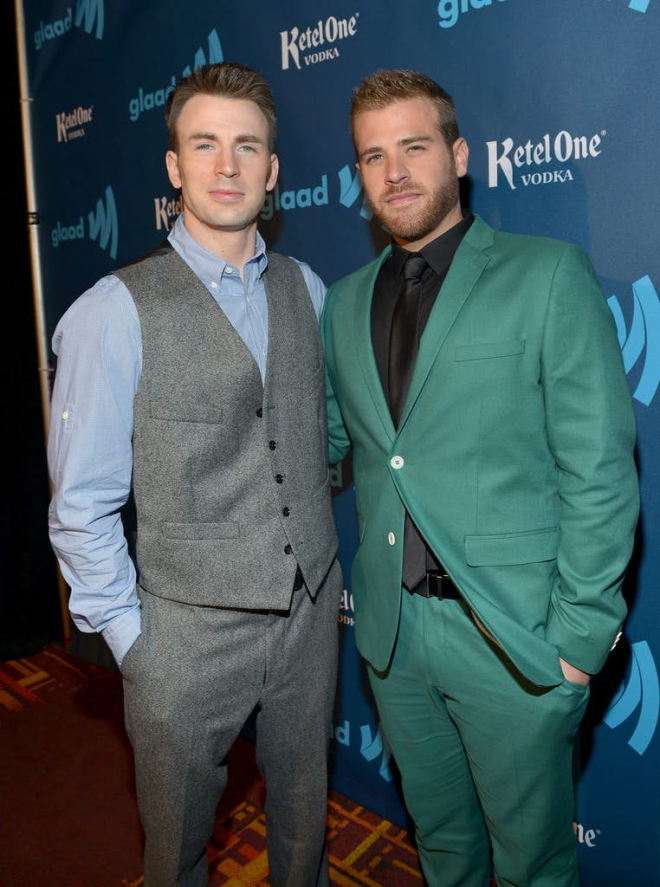 Scott Evans is the younger brother of his more famous brother, actor Chris Evans. Scott is an actor as well, and at 34-years-old, he is killing it on soaps. You may know him from his role on ABC's One Life to Live. But that's not all. Scott has also acted on other television shows including Daytime Divas, Hit the Floor, Law & Order: Criminal Intent, Guiding Light, White Collar, In the Dark, Fringe, I Know Where Lizzie Is, and Rubicon. Chris may be more well-known and famous, but Scott got the looks in the family. Sure, Chris is cute, but Scott is sizzling. The Massachusetts native has an adorable grin, a rugged look, and a cool charm that leaps off the screen. Talent runs in the family, but the good looks ran a little more in Scott's direction. While his suit choice is questionable, his handsome face makes up for it! Look out Chris, Scott's going to steal the show!

6. Hayden Panettiere's Brother, Jansen Panettiere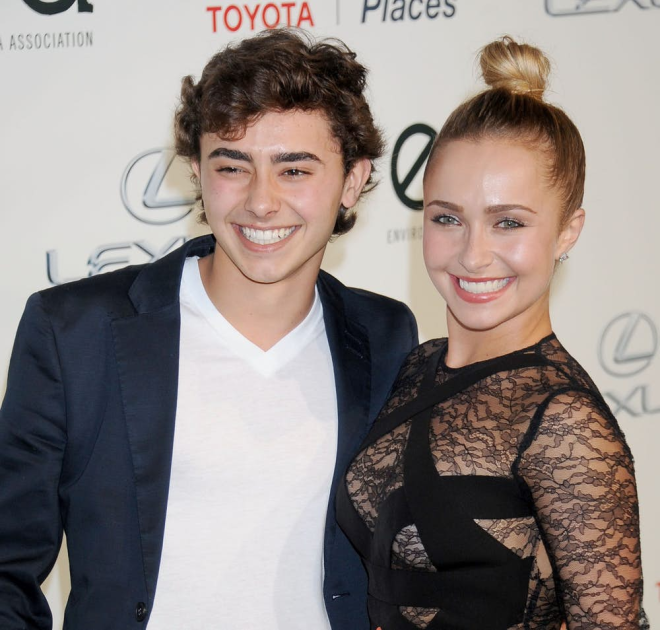 The younger (and arguably, cuter) brother of actress Hayden Panettiere, Jansen, is 23-years-old and an up-and-coming actor. His sister may get all the credit now, but Jansen is paying his own path to stardom. If you are a fan of Hayden, then you know how super-adorable and sexy she is. But her brother is quite attractive in his own right. Some may say he's the real looker in the family! Perhaps you have seen some of Jansen's acting work. He has been in films including Robots, The Babysitters, The Perfect Game, Third Watch, The Forger, Shadow on the Mesa, Summer Forever, Eden Falls, and The Last Day of Summer, to name a bunch. His big smile and handsome face make Jansen one to keep an eye out for. Hayden is a cutie, but her little bro is blossoming into a babe too!

5. Nikki Reed's Brother, Nathan Reed
29-year-old Nikki Reed is certainly a looker, but her brother, Nathan, age 31, is giving the actress a run for her money. He is a tall, dark, and handsome guy with a smile that could light up a room. His chiseled jawline, hunky stature, and boyish charm make Nathan a sibling to swoon over. Nikki is the more popular of the two, but maybe that is because she does not want anyone to catch wind that she is not the hotter of the two siblings. Nikki is most famous for her work in the Twilight Saga, but she has also been in many other movies including Empire State, Chain Letter, Jack Goes Home, Enter the Dangerous Mind, and Lords of Dogtown. Nikki may be the movie star in the family, but Nathan wins the award for hottest brother!

4. Emma Watson's Brother, Alex Watson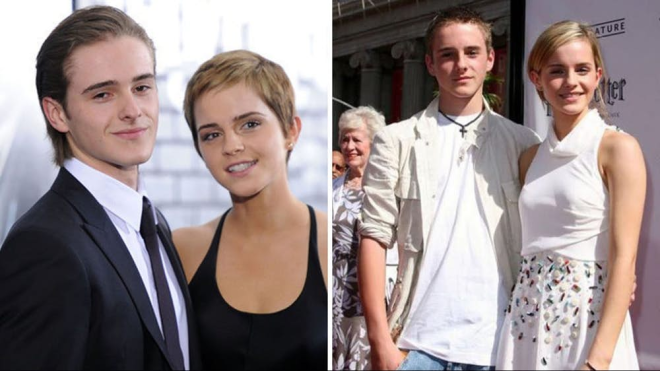 British actress Emma Watson is famous for her role in the Harry Potter series, and at 27-years-old, she is already a seasoned actress. Did you know she has a younger, and arguably hotter brother named Alex? He is an actor as well, and played an extra in the Harry Potter films. If you can't beat 'em, join 'em, we suppose! Alex is super-sexy and has been in ads for the fashion brand Burberry. He has also acted in a few movies including Deuces Wild, A Game of Chicken, and It's the Rage. Emma is known for her delicate good looks and great figure, but has anyone paid much attention to Alex? He has boyish good looks and a super-cool, laid-back vibe, making him one we ought to perk up and pay attention to. Emma's the more famous one of the siblings, but Alex may make his mark on Hollywood soon.

3. Justin Theroux's Brother, Sebastian Theroux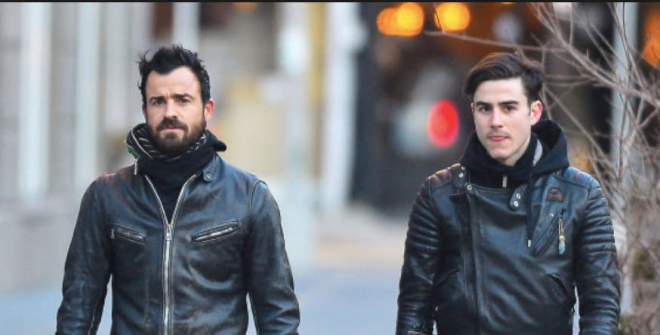 The sexy Sebastian Theroux is the brother of actress Jennifer Aniston's hubby, Justin Theroux. Justin is an actor, screenwriter, and comedian, and he is 46-years-old. Sebastian is considerably younger than his brother, but that doesn't mean he isn't as hot. In fact, some may say Sebastian is the better-looking of the two. Where has Justin been hiding his hot little bro all this time? Perhaps he doesn't want the tabloids to joke how Jen landed the less-attractive brother. From this pic, it appears that the two brothers have a similar fashion sense and a fondness for leather jackets and black scarves. Sebastian likes the clean-cut look while Justin is all about the facial hair. Who'd you rather? Some may find it hard to choose, but plenty of ladies think Sebastian is the steamier of the two Theroux bros.

2. Sofia Vergara's Sister, Sandra Vergara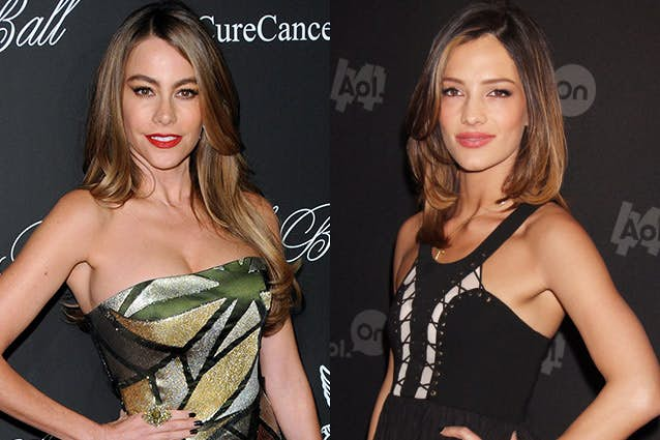 When it comes to exceptional good looks, they run deep in the va-va-voom Vergara family. Actress Sofia Vergara is well-known for her voluptuous curves, gorgeous face, and knack for acting, but her little sis, 29-year-old Sandra, is a sexy stunner as well who may one day overshadow her more-famous older sibling. Sandra is an up-and-coming actress too, and while she is nowhere near as famous as the sensual Sofia, she has the smokin' hot looks to make it to the top of the elite Hollywood A-list. Both ladies are undeniably drop-dead gorgeous, but in this industry, youth is the jackpot. While the two related gals may never compete for acting roles, they may one day fight for the limelight. Keep your eye out for the name "Sandra Vergara" in lights!

1. Kaley Cuoco's Sister, Briana Cuoco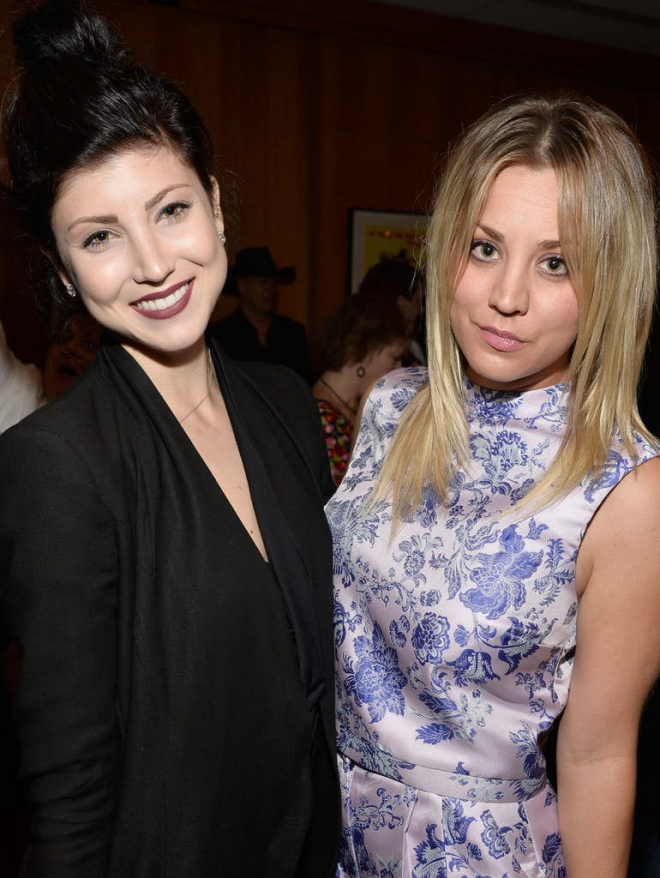 Actress Kaley Cuoco has a gorgeous sibling named Briana who is a 29-year-old singer and actress from Ventura, CA. While The Big Bang Theory star rakes in the big bucks, her little super-sexy sister is bringing the heat with her smoldering good looks. You may have seen the beautiful Briana when she auditioned for the popular TV reality competition show, The Voice. She has also acted in shows including The Newsroom, The Mentalist, Mom, and had a role on her sister's television series, The Big Bang Theory too. Briana's gorgeous facial features, shiny and rich brunette hair, captivating smile, and soft skin all contribute to her rare beauty. Sure, Kaley's pretty cute, but her little sis is a show stopping stunner! Now we see what the "big bang" is all about!