64-year-old Mohammed Al-Malahim of Jordan believes that his Beetle is the smallest hotel in the world. He charges $75 for a night's stay. He started this business in 2011 and has attracted scores of tourists who want to stay in someplace quirky and unconventional.

The car sits on stones in Shoubak, Jordan, overlooking some of the loveliest scenery in the region.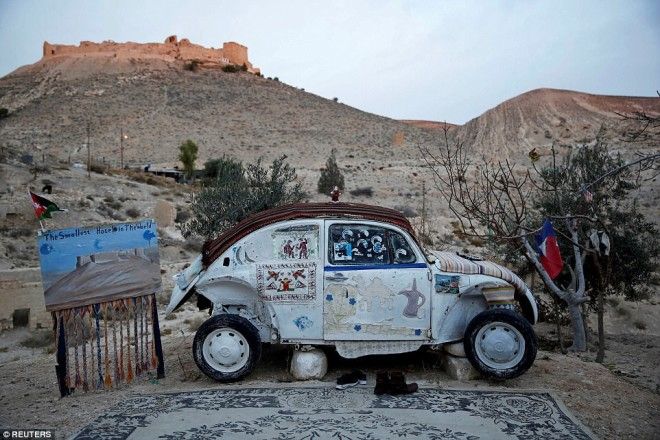 The interior of the car is furnished with embroidered sheets and pillows, all hand-made.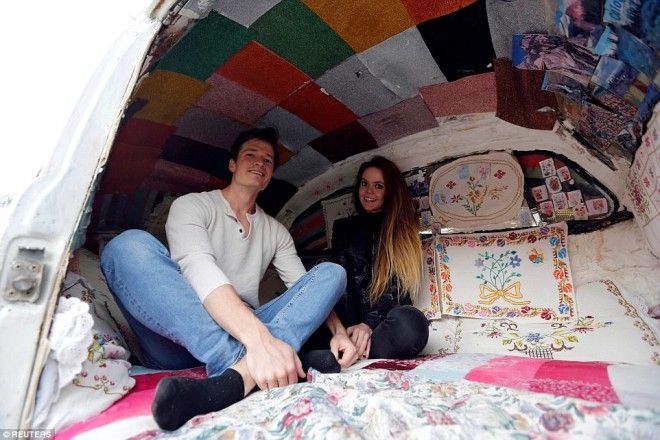 On record, the world's smallest hotel is actually the Eh'hausl hotel in Amberg, Germany, which is only 173 square feet. But Al-Malahim thinks that his little car deserves the distinction.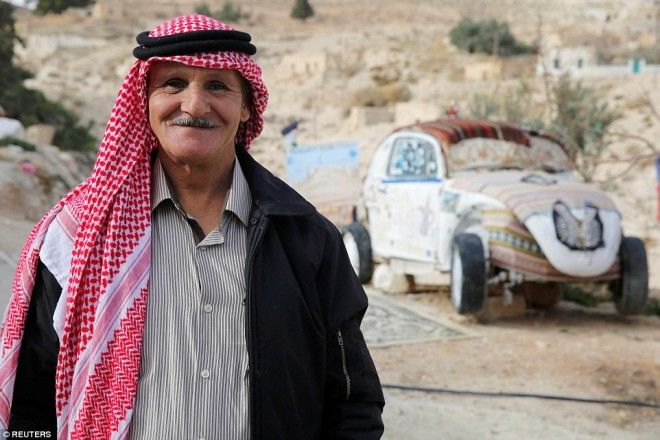 "I wanted to start a project that improves its situation and places it on the tourism map, because it truly overlooks some of the most beautiful scenery in the region," said Al-Malahim to CNN.

Stafford Newsome and Kaitlin Taft, tourists from the U.S., are seen here trying out the tiny hotel.
It's big enough for just the two of them. This is definitely not for claustrophobics!

Al-Malahim has a cave which serves as the lobby of his "hotel."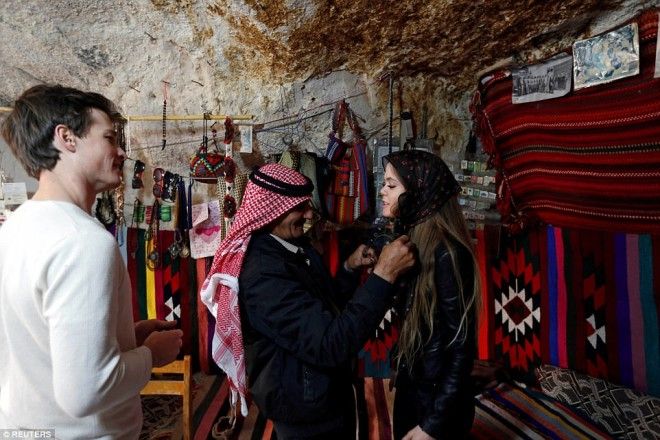 Here he prepares food for his guests and displays souvenir items.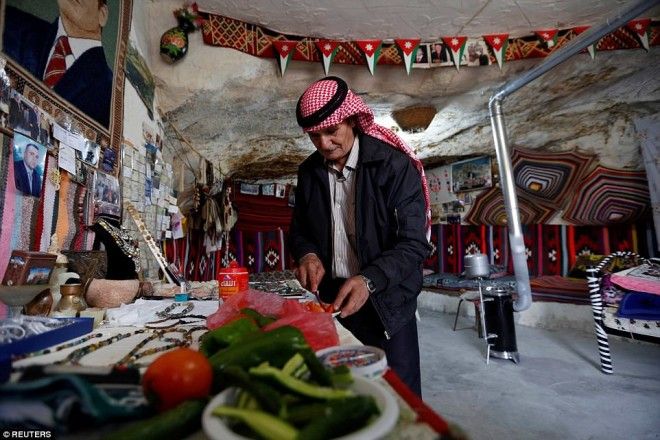 The guests take their meals here.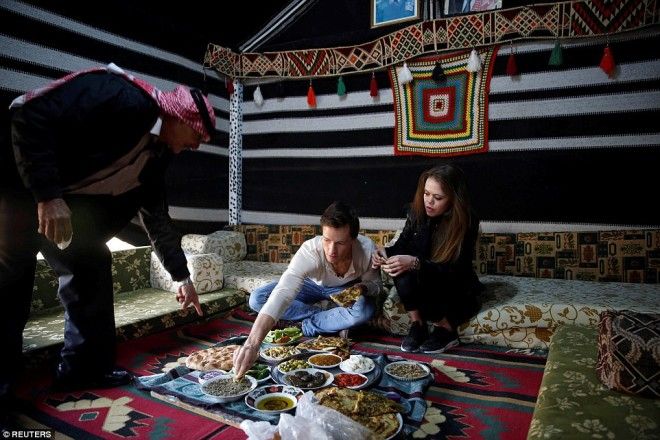 Aside from the Eh'hausl hotel, other tiny hotels include Hotel Central and Cafe in Copenhagen, Denmark. It has only one double room and a small bathroom with a shower. Guests can use the stocked mini refrigerator, Wi-Fi, and TV. Two bicycles are also provided to use around the city.