The 15 ladies on our list seem proud to show off their assets, but perhaps that's because the assets cost them more than you've probably spent on rent and Christmas shopping combined this year. Because while all the women on our list are bombshells, their most eye-catching feature was perhaps constructed in an operating room. And there's nothing wrong with that!
Some of the women on our list may have been less upfront about their front, but once you get through our list you won't be able to deny that their wallet helped give them a boost. These are 15 Photos Of Celebs Showing Off The Assets They Paid For.

15. Katie Price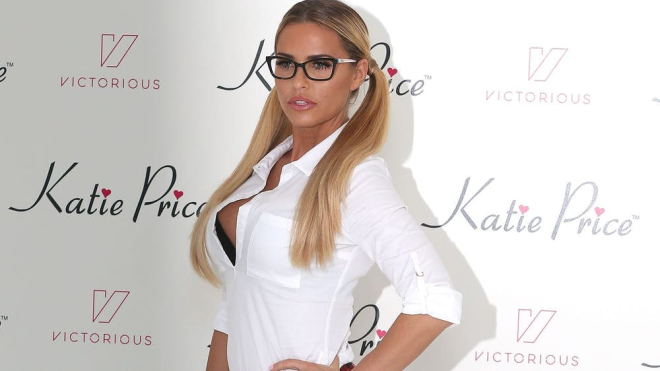 There are some women in Hollywood who have elected to alter the size of their body on only one occasion. That's not the case for Katie Price, however, who earlier in 2017 admitted to having undergone her 8th procedure. Though we don't think her 10th one is free, it won't be the last one for the famed glamor and television personality star.
She has recently admitted to scheduling a reduction in the near future, perhaps to a size that she will finally be able to settle with. Price started the process of adjusting how she body looks through means of surgery when she was 18 years old.

14. Kourtney Kardashian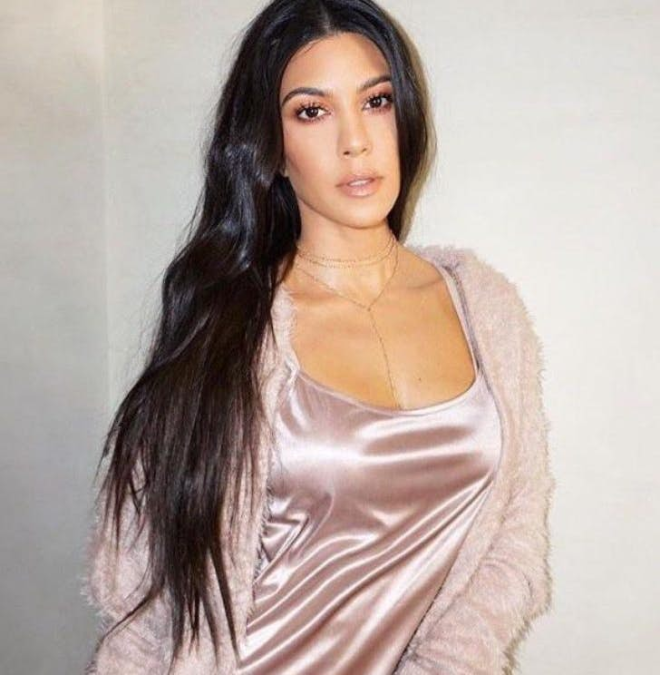 The Kardashians are definitely given a reputation by many people of being fake. It doesn't help the families case that many of the sisters have undergone surgery. When it comes to added some padding to the upstairs, it is only Kourtney however who has come out and admitted to undergoing the knife.
She was 21 years old at the time, but in 2017 admitted: "I wish I never did it. I had great boobs. Now I'm going to have to get them redone at some point."
We suppose not everyone can be as lucky as Kaley Cuoco, who had a much different reaction to her procedures! While this quote may reflect Kourtney's feelings, she is definitely still flaunting her assets in the above photo.

13. Tara Reid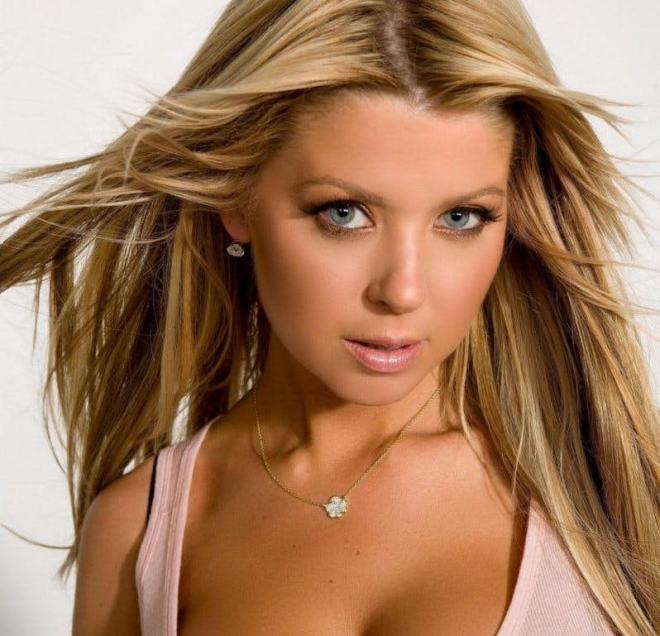 Tara Reid has perhaps the most notoriously bad enhancements in Hollywood history. It didn't help that she accidentally suffered a wardrobe malfunction on the red carpet.
In a past interview, she admitted how it impacted her: "I was on the Web sites as having the ugliest boob job in the world, guys I was dating would be like, 'What's wrong with them? They look really bad. You know, you should really get them fixed.' [It's so] embarrassing. I mean, you definitely need to turn off the lights, that's for sure."
She later underwent reconstructive surgery. Judging from the above photo, it's clear she was much more comfortable showing off her new assets.

12. Anna Faris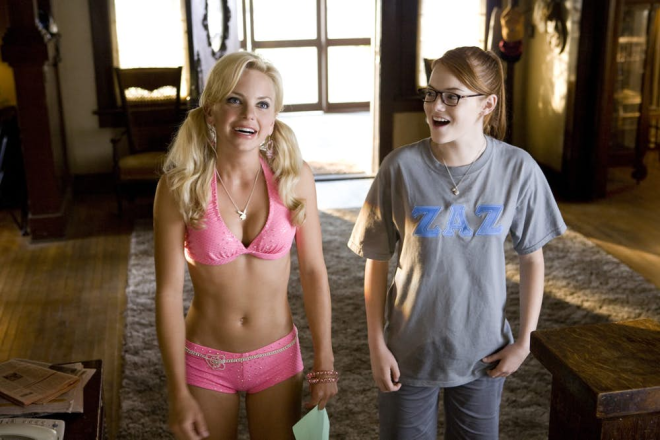 Many women on this list elected to undergo surgery to increase their career in Hollywood. But Faris insisted that her decision to get some alterations wasn't a pressured one. "I was like, 'I'm turning 30. I wanted to make a change. So I got my b***s done. It had nothing to do with the industry. It was something that I wanted to feel."
She definitely wouldn't be the last woman who elected to do things to improve how they feel about themselves once hitting a big milestone like 30! We would not be surprised if Faris has considered multiple options, including potentially going back under the knife after her recent separation from former husband Chris Pratt.

11. Farrah Abraham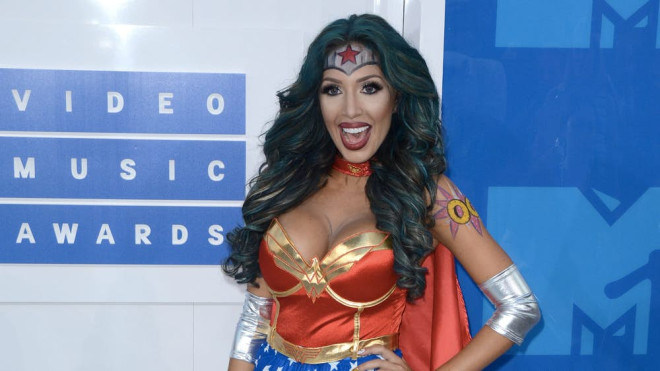 Farrah Abraham has no shortage of people out there who have been judgmental of her parenting style. On top of her love of partying, Farrah also often steps out in outfits like the one above that leave little to the imagination. Granted if you want nothing to the imagination, Farrah has also acted in an adult film.
Farrah's parenting may be all the more alarming when you consider she and her daughter do not have a good relationship with Farrah's mom. "Sophia doesn't really want a relationship with my mom but I'm still trying to make sure that she is around and keep that relationship is surviving and alive," she has said.
As for her upper assets, Farrah has admitted in the past that she is enhanced.

10. Kendra Wilkinson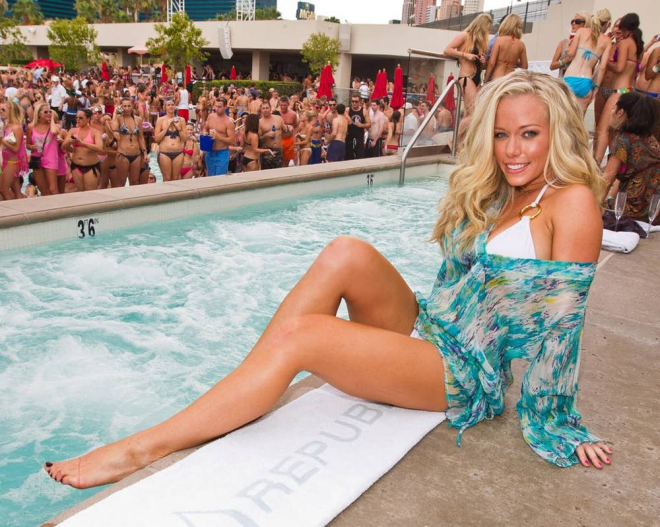 There were many elements about the life of Hugh Hefner that you may be jealous of. Such as the fact that he had several girlfriends to help keep him occupied! One of whom was Kendra Wilkinson, who dated Hefner for several years and also appeared alongside him on the reality show Girls Next Door.
She later got her own reality show, Kendra, that also followed her marriage to former professional footballer Hank Baskett, whom she married in 2009. And while Baskett's career was nothing notable, that didn't stop the show from running for several years. Hefner may have been more successful, but something tells us Baskett is probably more active in the bedroom than Hef!

9. Kaley Cuoco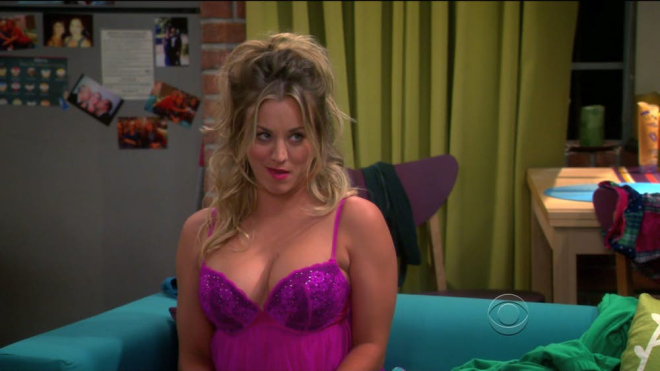 Kaley Cuoco is one of the most recognizable faces in Hollywood for her role of Penny on The Big Bang Theory. But prior to her break on the series, she elected to undergo surgery to alter her nose and give her chest an added "oomph".
And while some celebrities don't have the best experience with altering their body, Cuoco has been outspoken in the past about the positive difference the decision has had in her life We suppose when you consider she has made millions off of the role, it's easy to understand why she's so happy with the decisions she's made in life to lead her to this point.

8. Nikki Bella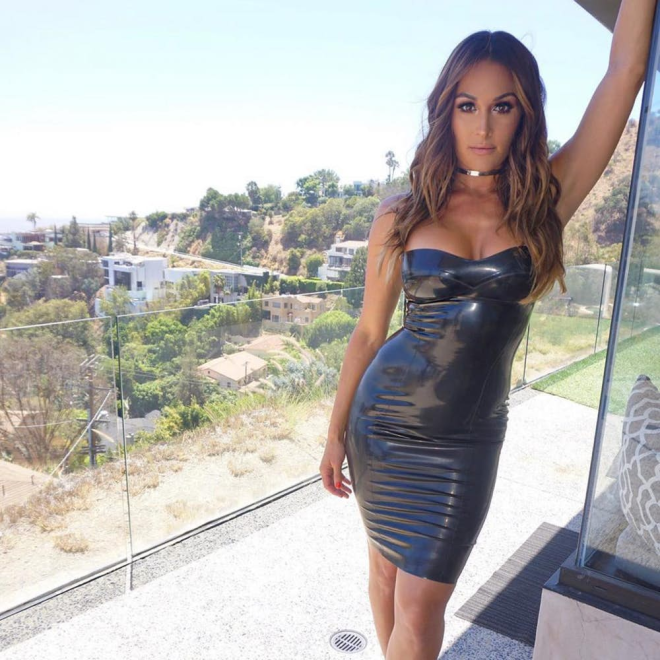 Nikki Bella may be able to kick some ass in the wrestling ring, but that's not where her focus and ambition is at the moment. That's because Nikki is one of the upcoming celebrity contestants on Dancing With The Stars. While we're not too sure how well she can spin on the dance floor, we do know we can expect her to look damn good while doing it!
Bella got her enhancements a few years ago, a process she said cost her a few thousand dollars.
Nikki has an upcoming wedding to plan with John Cena, something she is using as inspiration on the show. "I for sure want to learn my first dance here. It wasn't the full motivation but the second I said yes I was like, 'Oh my gosh. I could totally learn my first dance!'"

7. Iggy Azalea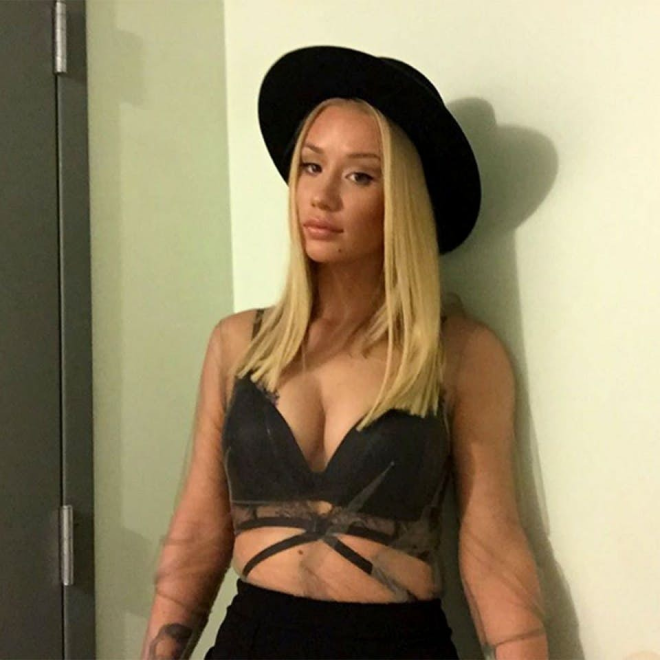 If you're a celebrity, one of the things which you are probably going to have to try to adjust to is people constantly commenting on your body. Iggy Azalea has often been at the forefront of rumors in regards to the "realness" of certain elements of her body that people tend to find attractive.
And while some celebrities prefer not to speak out about their potential surgical operations, Azalea has shot down the haters in regards to her downstairs but in the process also confirmed that she is far from all natural. "No, I don't have bum implants! They aren't my real boobs, but it is
my real bum."

6. Amanda Bynes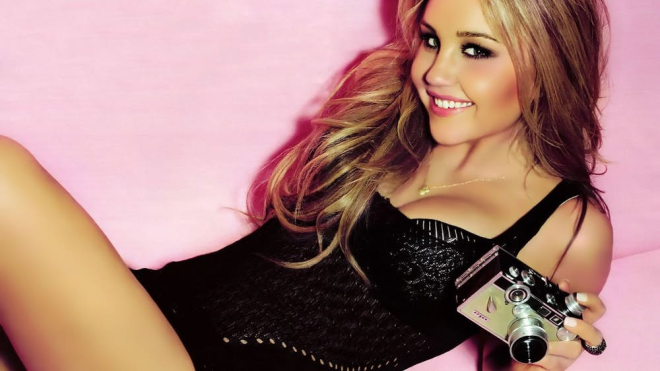 Amanda Bynes has had one of the most public flameouts of any child celebrity. But she definitely had moments where she was considered one of the most beautiful women in Hollywood and would captivate you with her outstanding outfits. We've got one of those outfits on display for you above.
While Bynes has recently stated she wants to return to Hollywood, it'll be with a smaller size as she has had her once artificially enhanced chest reduced.
"There's a surgery for everything that's wrong with you! I wanted to share my story with you to prove that I'm not crazy. I was just embarrassed. Surgery is a complete miracle for me. I got my breast implants removed, they were uncomfortable … I prefer them out."

5. Eva Marie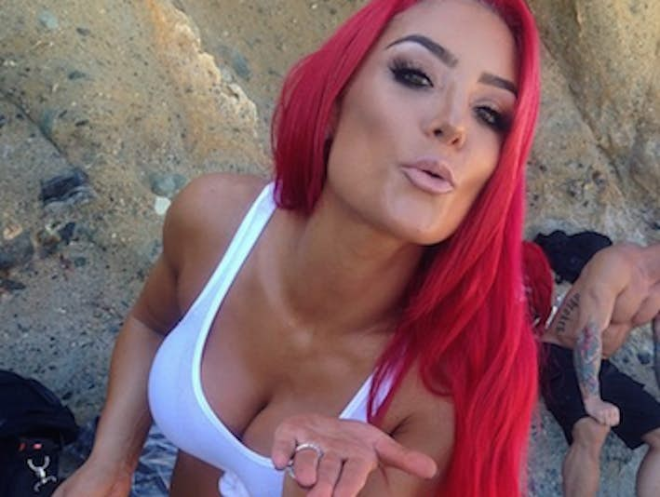 Eva Marie came on the radar for her time in the wrestling industry. The WWE also gave her the opportunity to star on the reality show Total Divas. But Marie was hoping to move away from the ring in a major way with her first big film titled Inconceivable in June.
Now granted the film did terribly with critics, earning a score of 17% on Rotten Tomatoes. It also barely made a mark at the box office, earning under $300,000. But it does star Nicolas Cage! Though it's not like he has any shortage of awful movies under his belt.
Marie has admitted in the past that she got enhanced when she was 20 years old.

4. Naya Rivera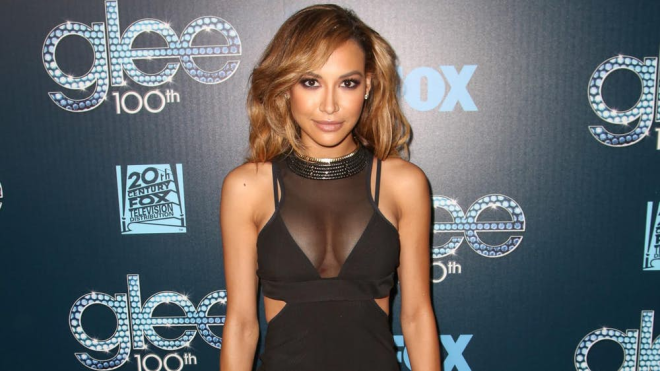 When Naya Rivera was 18 years old she wanted to treat herself to something special. And what's more special – at least in her eyes – than perhaps her most eye-catching feature (or should we say, features!).
When talking about getting work done, Rivera stated she thought it was the best money she ever spent. So at least it wasn't a decision that she made when she was younger that she ended up regretting as she got older.
However while that may be a positive story, Rivera has recently in the news for all the wrong reasons. Not only was it reported that she would be filing for divorce from actor Ryan Dorsey, but the announcement came on the heels of her arrest for domestic battery. Good looks or not, she may struggle to find a date in the future if that's her behavior.

3. Wendy Williams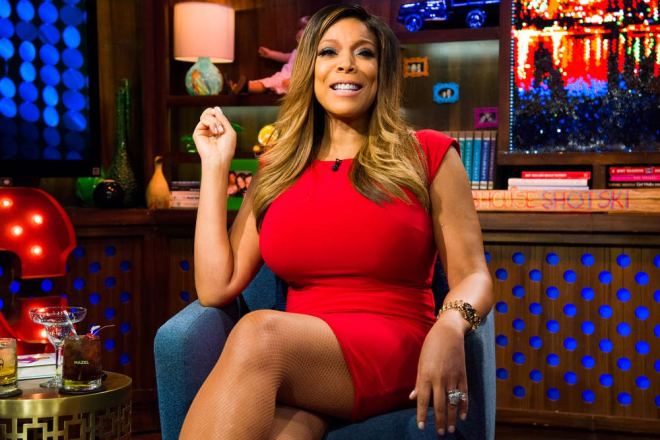 The Wendy Williams Show gives audiences a chance to look at Wendy Williams on a regular basis. That's not the only time she has put her influence out in the world, as she has also released several books.
One element of Williams' life that she has been incredibly open about, was her decision to adjust several parts of her body through the help of doctors. With no regrets, Williams has also inferred in the past that everyone would go and have surgery done if they were able to afford it like she can. While we don't know if that is necessarily the case, it's definitely not the most shocking thing in the world to hear Williams be outspoken.

2. Pamela Anderson
There is no argument that Pamela Anderson knew she was considered one of the sexiest women in Hollywood during her prime. And while many of our photos are relatively recent of the celebrities, we're sure you love getting a throwback to the 90s to show just how gorgeous Anderson used to look.
As Anderson has gotten older though, she's learned to find beauty in herself that isn't rooted in physical attraction. "Calm, peacefulness and not-constant stress are very, very important to feeling beautiful and confident. And that comes across whether you're wearing makeup or not."
Despite this, there is still no denying that some of her best and most popular photos came after a fleet of makeup artists and fashion designers helped her along.

1. Trish Stratus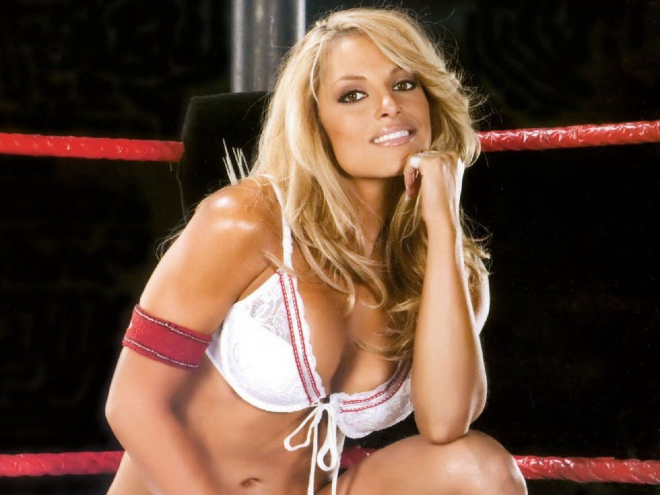 Trish Stratus was one of the most captivating WWE Divas to ever step through into a WWE ring. But along with looking beautiful, Stratus also knew how to kick some serious a** and keep people entertained with her skills on the mic.
While Stratus has never been open about the status of her chest, she can blame fellow Diva Maria Kanellis for the knowledge that she wasn't all natural. During an interview, Kanellis admitted several divas had adjustments and listed Stratus among them. We aren't too sure if Stratus was thrilled with Kanellis divulging that information, but the cat is out of the bag now!