Basically, the two found a picture of a bookshelf online. When Jessica showed it to Sinclair, the latter "almost had a heart attack." This is where everything started. The couple knew that they must give it a try.
After measuring the wall space, Jessica took the inspiring picture with her and showed it to a graphic arts teacher who worked at the same school as hers. With his help, they immediately understood what size panels to order and use. They spent around $900 just to get everything into place.

After seeing a picture of a bookshelf on Pinterest, Jessica and Sinclair decided to make it in real life.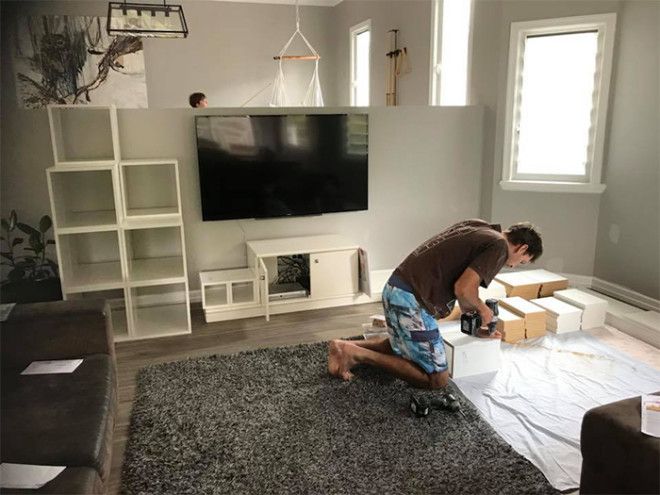 Before starting everything, the two first sought the help of a graphic artist.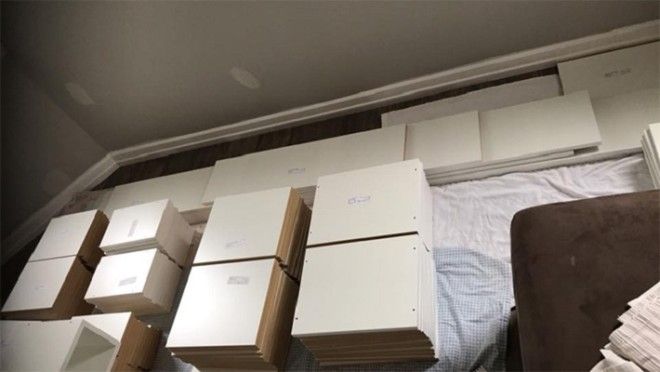 They eventually knew the materials and dimensions needed to start the project.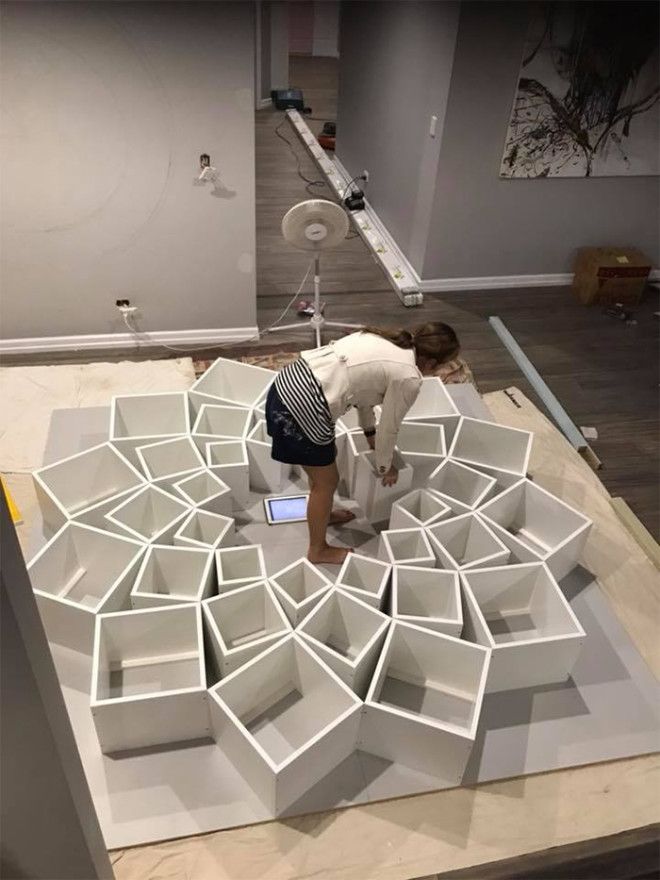 Believe it or not, they ordered custom-made panels that are worth $900.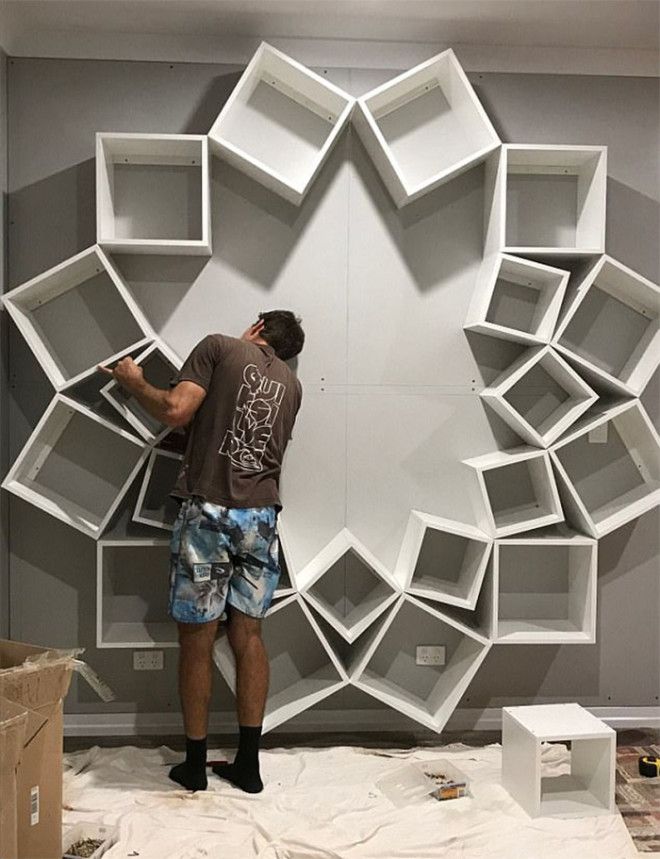 They arranged the boxes according to the picture they saw online.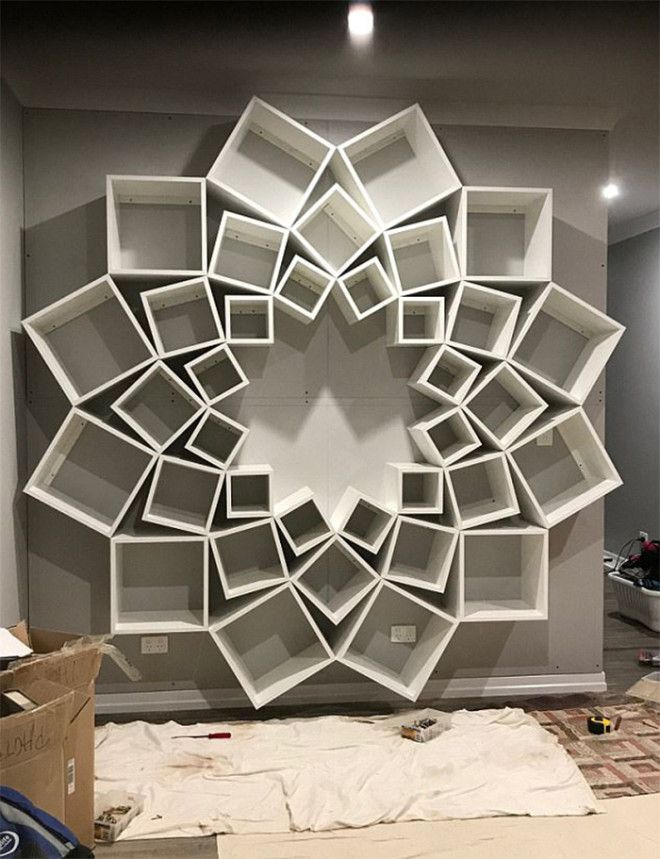 It took them at least 16 hours to complete the bookshelf project.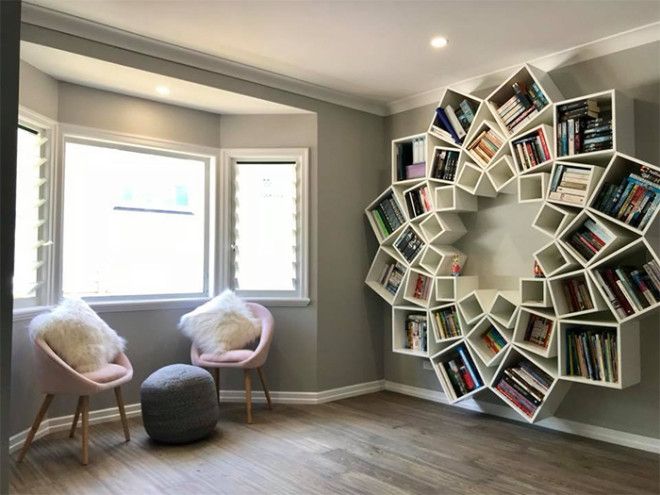 Jessica said that the project, despite being a huge proces, was "so worth it."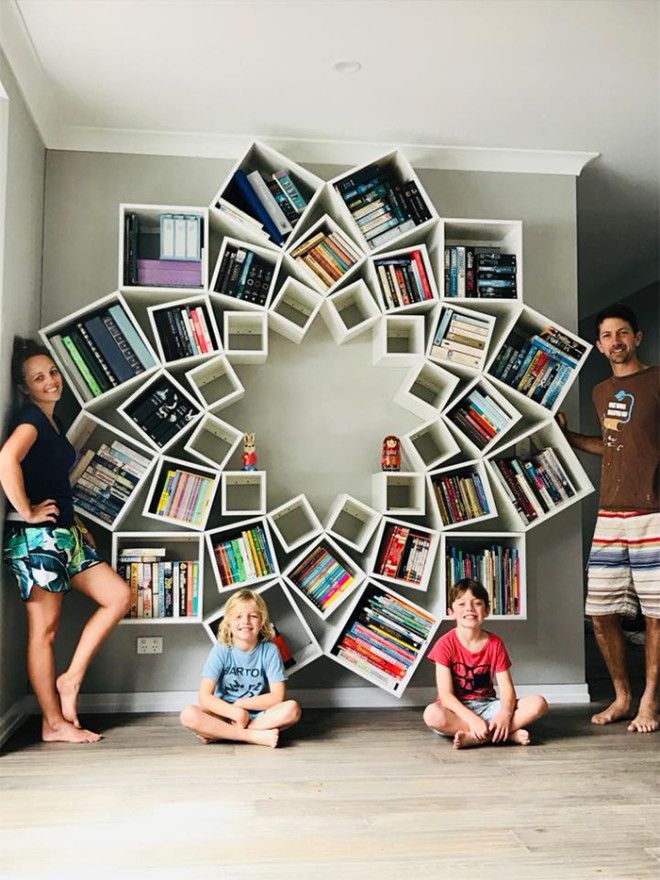 Well, I think we can all agree that the bookshelf project is totally amazing.