With that being said, there are a lot of things about Scarlett Johansson that people don't know about, especially when it comes to her past. Even though Scarlett is one of the most recognizable names in Hollywood right now, she's also very, very protective about her personal life. She doesn't want anyone to know what goes on behind closed doors, and most of the time she succeeds. And she certainly doesn't want people to know about her very complicated love life, too. Here's what you need to know about Scarlett and her past that she wants to keep under wraps.

15. Her Phone Was Hacked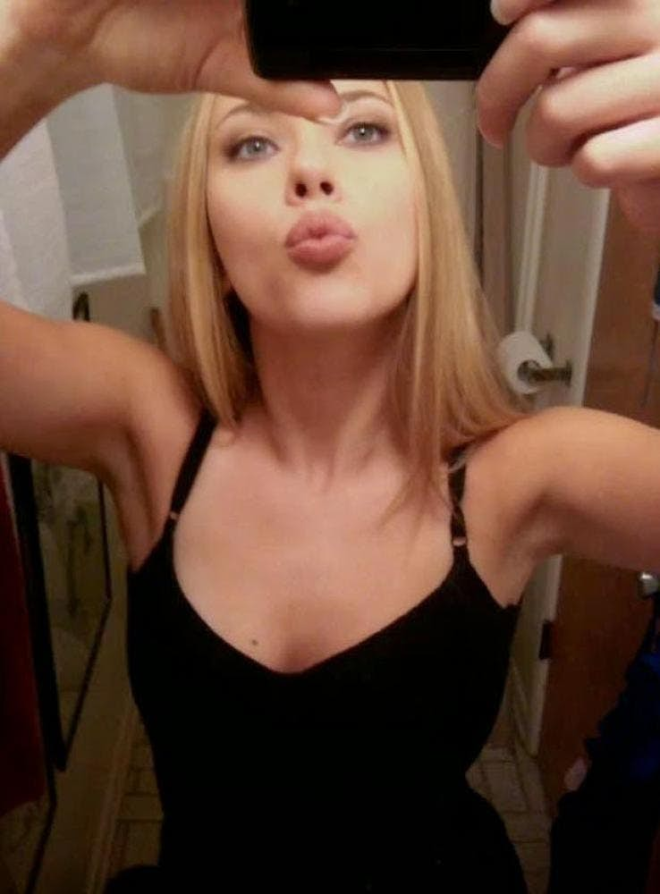 We all know that being a celebrity in the public spotlight is not easy. Having the world criticize every little move you make has to be very stressful, especially since it almost seems like the media would rather tear you down than pull you up. But imagine if someone hacked your phone and tried to expose all of your personal photos for the world to see? That's exactly what happened to Scarlett Johansson when her phone was hacked back in 2011.
It took a few years for Scarlett to open up about what happened, mostly because it took her a long time to get over it. She said that her celebrity status "isn't justification for an invasion of privacy." What's more, she also called the hacking devastating and that she felt degraded as a woman.

14. Her Divorce Was Messy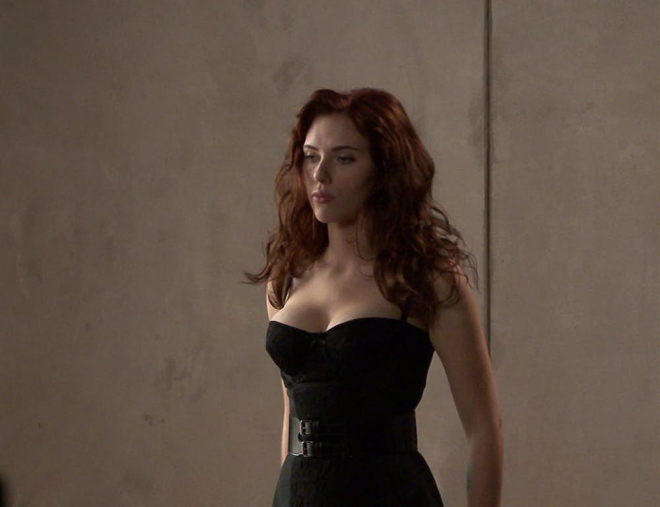 Scarlett Johansson did an excellent job of keeping most of the details of her marriage away from the media. In fact, she and her ex-husband Romain Dauriac were almost never spotted together in public as they mostly kept their marriage to themselves and under the radar. But the aftermath of their separation is what made everyone turn heads. It was messy to say the least.
Romain tried to win full-time custody of the ex-couple's daughter, Rose Dorothy. He told the judge in the case that he wanted to move back to his native France and raise his daughter there. He felt that he had the upper hand because Scarlett "does a lot of traveling" and that bouncing the young tot back and forth wouldn't work. Right now the two exes have an informal co-parenting deal they are still trying to agree on.

13. She's Been Called Hollywood's Biggest Player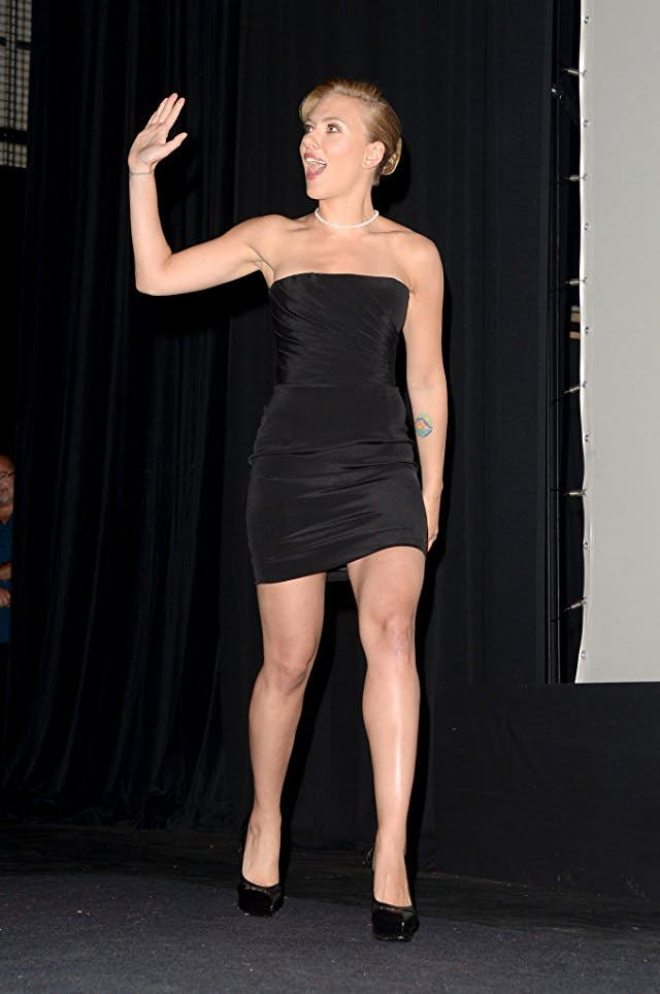 Now that Scarlett Johansson is enjoying single life and is spending a lot of her time out on the prowl, the media has been labeling her as Hollywood's biggest player. That's because no one knows who she is dating at any given time. And the best part is that she really doesn't care what people have to say about it, either. That's right. She's the female Leonardo DiCaprio.
According to reports, she has been seen getting up close and personal with celebrity chef Bobby Flay and with SNL star Colin Jost at the same time. One moment she's having dinner with Bobby while the next moment she's ice skating and making out with Colin in public and for the world to see. Yep. Scarlett really doesn't give a damn.

12. She's A Serial Dater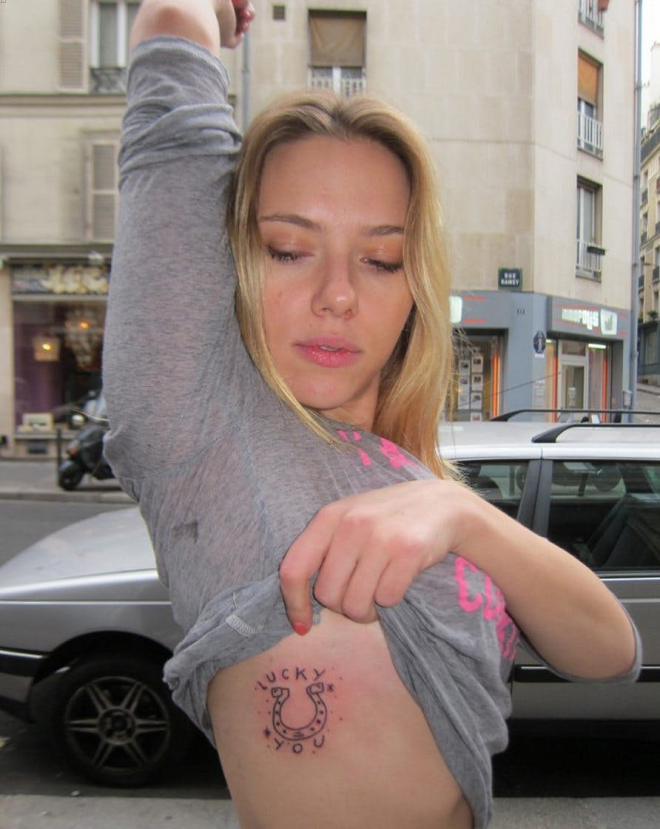 But then again, let's not forget the fact that Scarlett Johansson has dated a lot of high-profile men in the past. The reason why a lot of people don't talk about it much is because Scarlett has managed to keep the majority of he relationships under the radar. Yep, she's smooth like that.
Scarlett has dated everyone from Josh Hartnett, Jared Leto to Ryan Reynolds, Jude Law and even Sean Penn (the last one we still can't understand). And she leaves a trail of broken hearts behind her everywhere she goes. A lot of people have also forgotten that Scarlett supposedly hooked up with Justin Timberlake back in 2007 when she appeared in his video, "What Goes Around Comes Around." Actually, did we say video? We meant to say video documentary. I'm sure you know what we mean.

11. She Likes Working With Woody Allen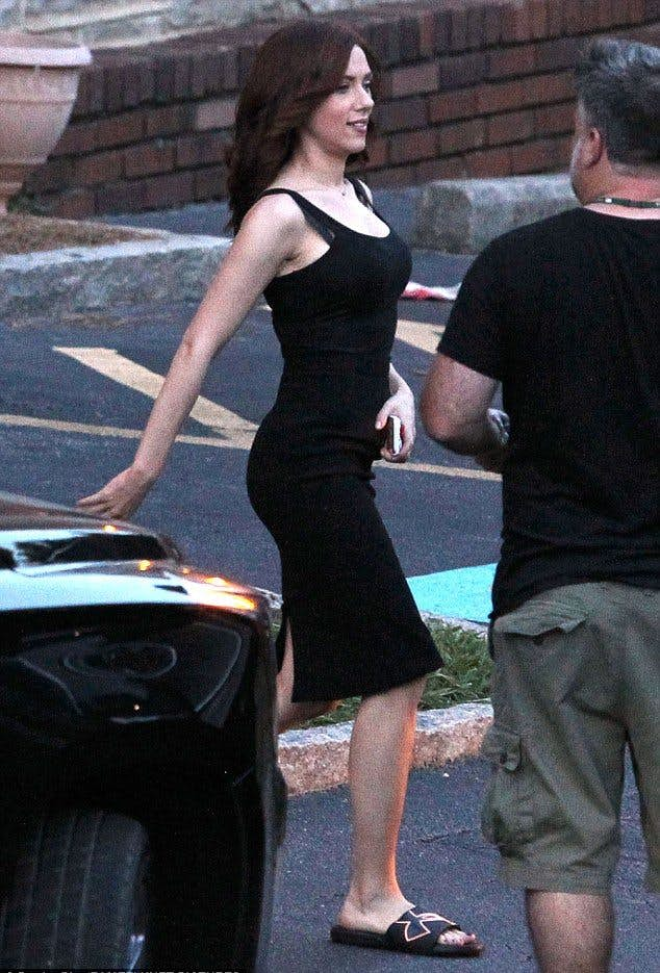 Hollywood is going through quite a few changes right now. A lot of scandals that have happened in the past year, ten years and even twenty years ago are slowly but surely seeing the light of day. And as I'm sure you know, a lot of high-profile men who like to abuse their power are paying the price for their crimes. Yet, Scarlett hasn't said much about anything. In fact, people can't understand why she chooses to work with a film director like Woody Allen, especially considering the fact that he has a sketchy past.
Scarlett has even defended Woody in the past by saying, "It's a required part of your film history to know who Woody is. His movies are so wonderful, and not just funny but so insightful about human behavior."

10. Casting Controversy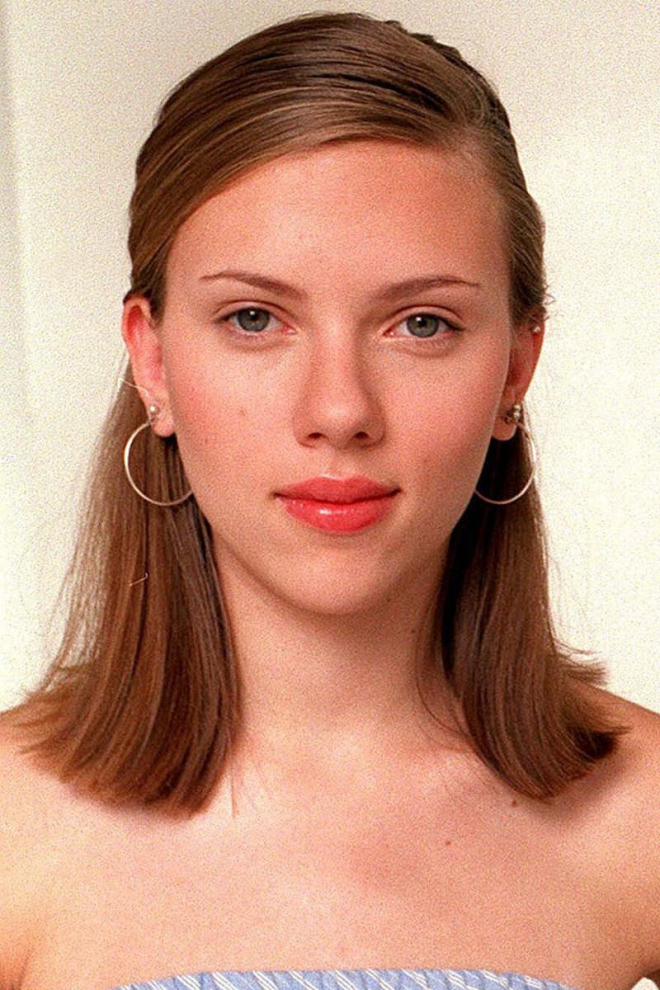 Just recently, Scarlett found herself in the middle of yet another controversy. A lot of fans couldn't help but wonder why she was cast in Paramount's film, Ghost in the Shell. A lot of people called it "whitewashing" and said that Scarlett was taking the role away from an Asian actor. A lot of actors of Asian descent even protested the casting, saying it was just another example of whitewashing in Hollywood.
"Diversity is important in Hollywood, and I would never want to feel like I was playing a character that was offensive," Johansson said. "Also, having a franchise with a female protagonist driving it is such a rare opportunity. Certainly, I feel the enormous pressure of that — the weight of such a big property on my shoulders."

9. Her SodaStream Controversy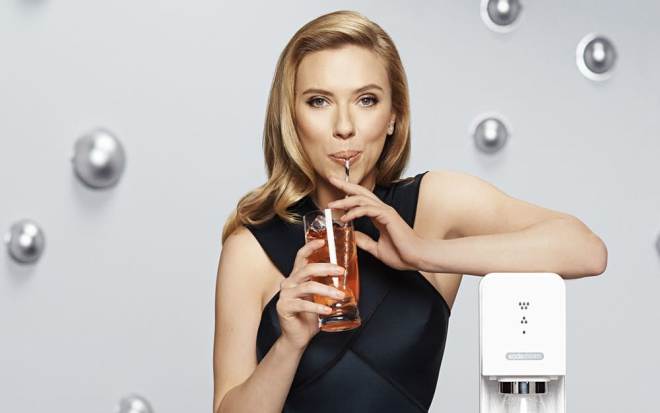 Scarlett Johansson can't even endorse a product without it being controversial, too. As a matter of fact, Scarlett was slammed left and right for being a global brand ambassador for a company called SodaStream. The company makes home-carbonation products. The problem though was that a lot of pro-Palestinians boycott the product because its plant is situated near a major West Bank settlement. A lot of people that are involved with the BDS movement were not happy with her involvement with the company. Scarlett, of course, saw it differently.
Scarlett said in a statement at the time, "While I never intended on being the face of any social or political movement, distinction, separation or stance as part of my affiliation with SodaStream, given the amount of noise surrounding that decision, I'd like to clear the air."

8. The Truth About Her Divorce From Ryan Reynolds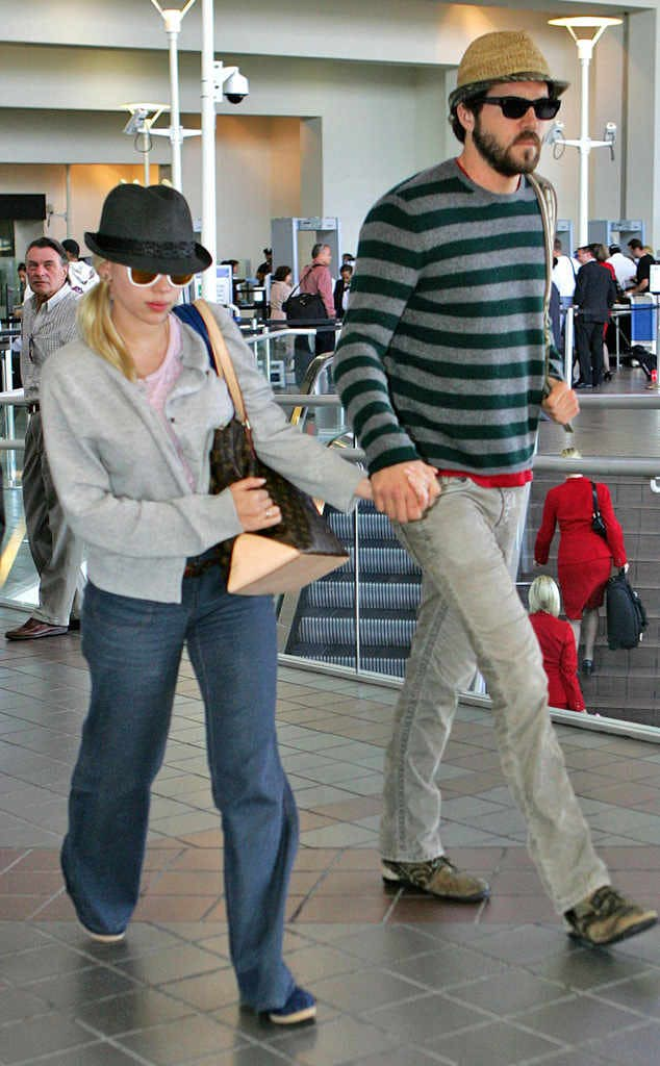 The entertainment world was quite surprised when Scarlett Johansson announced that she would be separating from her husband Ryan Reynolds back in 2011. After all, they looked like Hollywood's golden couple. She was a beautiful, blonde and successful actress and Ryan was a dashing and handsome actor that had a career that was just as hot as Scarlett's at the time. Yet, their marriage came crumbling down very suddenly and according to Scarlett, she blames it on their careers.
In fact, Scarlett says she and Ryan were very competitive in their marriage. She explained it this way: "Acting is a very strange world to be co-existing in. It's very volatile. There's always going to be the more successful person. It's related to rejection. Because actors, if they're not having success, connect it directly to unpopularity — to the fact that nobody wants them."

7. She's Very Careful About The Roles She Chooses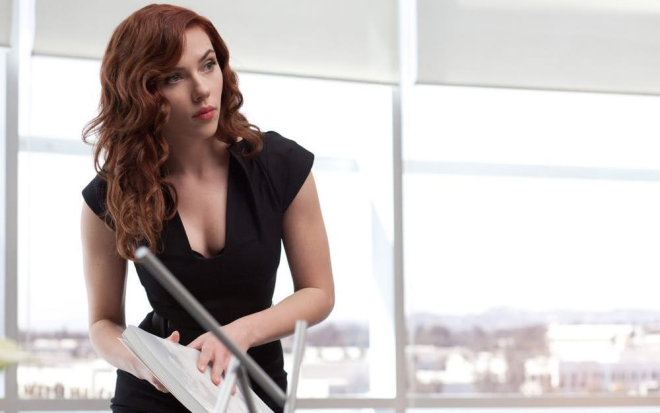 Sure, Scarlett has had as many box office flops as she has had box office winners. No one can say that their Hollywood resumé is a perfect one, right? Everyone has at least one awful film under their belts. Yet, with Scarlett she's not like the other Hollywood actresses. She's very careful about the roles she chooses. Sure, everyone knows her from Lost in Translation and The Avengers, but she's also done other great films such as The Other Boleyn Girl, Vicky Cristina Barcelona, and The Black Dahlia.
She's said, "For me, collaborating is a marriage of the minds. It's two or more people coming together and making an idea come alive, using their own creative knowledge or creative spirit to make the best version of an idea, to inspire
an idea and to challenge it to be better than just one person's vision for it."

6. She Had A Music Career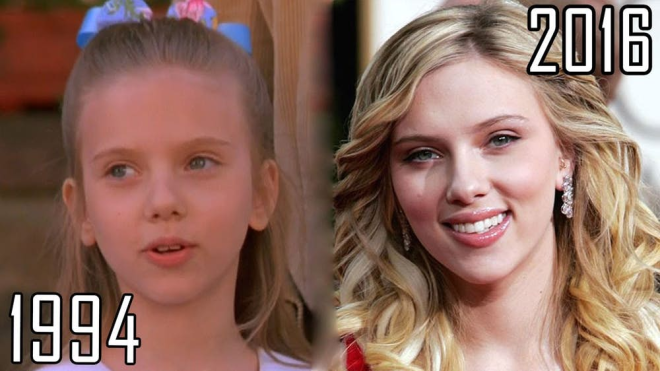 A lot of people might not know this, but Scarlett Johansson is actually a very good singer, too. She tried to launch her own musical career but unfortunately it didn't work as expected. She first performed at Coachella in April of 2007 and was also featured in Justin Timberlake's music video, "What Goes Around, Comes Around" that same year.
In September of 2009, Scarlett and British singer Pete Yorn released an album together. It consisted of ten covers of Tom Waits songs and one original song. Scarlett has said that she was always a lifelong Tom Waits fan. And while she tried really hard to make her music career work, but she couldn't launch it off the ground. While critics have agreed that she has a great singing voice, people just prefer to see her on the big screen.

5. She Hates Being Called ScarJo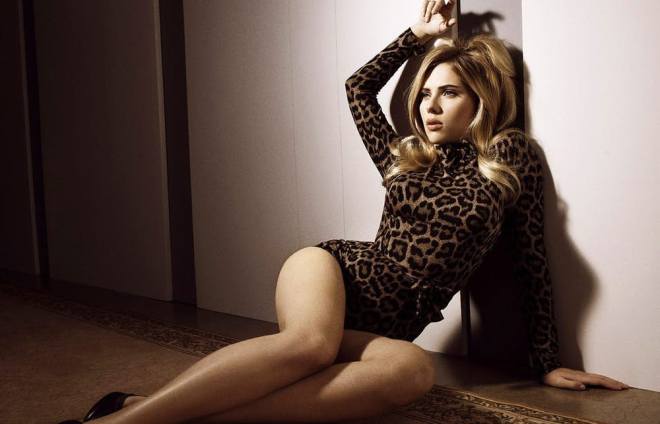 A lot of people have called Scarlett Johansson one of the hottest and steamiest women in the world. And if you've ever seen her on the big screen, you'll know exactly what we are talking about. The woman exudes self-confidence. She knows she's hot and she's not afraid to flaunt what she's got, too.
But at the same time, Scarlett Johansson hates being seen as "the embodiment of male fantasy." She also hates being called ScarJo by the media and by her fans. She said she finds the name lazy, flippant and insulting. She also doesn't understand why the media thinks that her green eyes, her lips and her voice are her trademarks. In fact, she's made it no secret that she wants to be treated more seriously and with more respect.

4. She Doesn't Care About What Others Think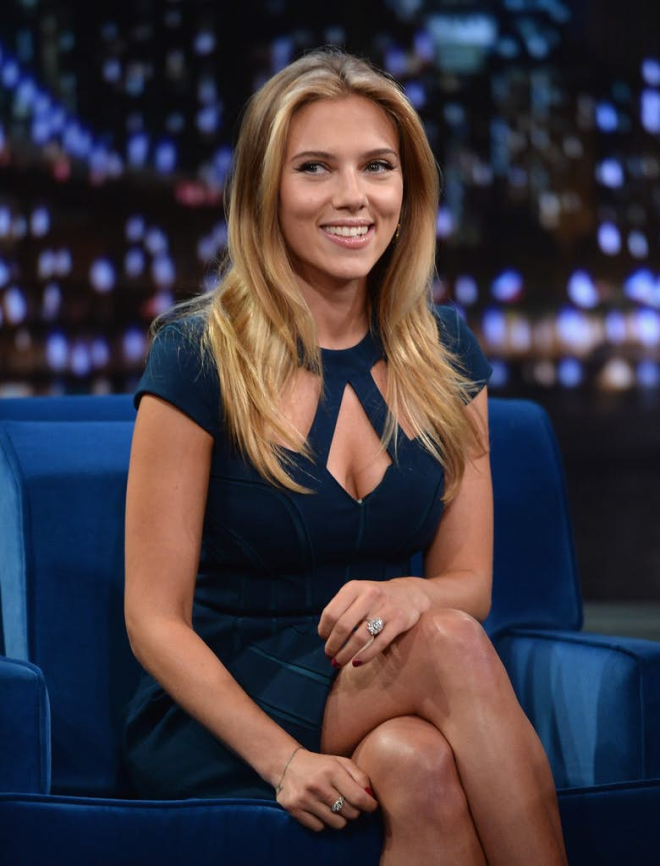 Sure, Scarlett Johansson has her fair share of critics. But quite honestly, she doesn't care what they think or what they have to say about her career and how she conducts her life. As a matter of fact, she rarely responds to them. She does what she wants, when she wants it regardless of what others have to say about it. She also hates it whenever other actors thank God or Jesus in their award acceptance speeches because she thinks it's hypocritical.
Scarlett once put it this way: "I think people today are very cynical. They need to bring other people down. Never before reality television and tabloid magazines did we need to see movie stars taking out their garbage. But all of a sudden, it's front-page news trying to figure out who's dating whom, all that stuff. Who cares?"

3. She's Comfortable With Who She Is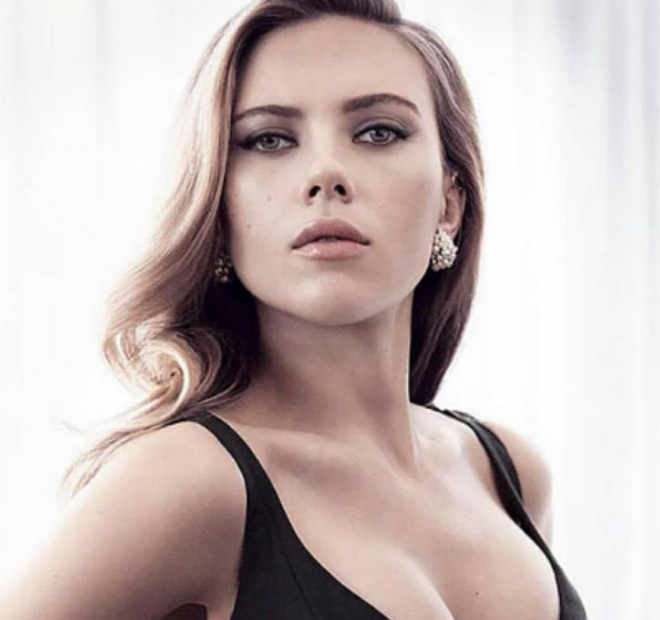 Scarlett knows that she is not perfect and she doesn't pretend that she is, either. As a matter of fact, she's been very open about her flaws in the past. She also hates how the media portrays the tall, skinny blonde as the perfect woman.
Scarlett explains it this way: "I'm very comfortable with my s*xuality, my body, my face – well, sometimes I'm not comfortable with my face, but it's stuck there and there's nothing I can do about it. I once heard that women dress for women – not for men – and I think that has some truth to it. Men, what do they know? They don't know if you gain or lose five pounds. They're oblivious to those kinds of things. A lot of men will say 'I like you just as you are.' And you're like "But I'm bloated!" If they're attracted to you, they're attracted to you."

2. She Wants A Long-Term Career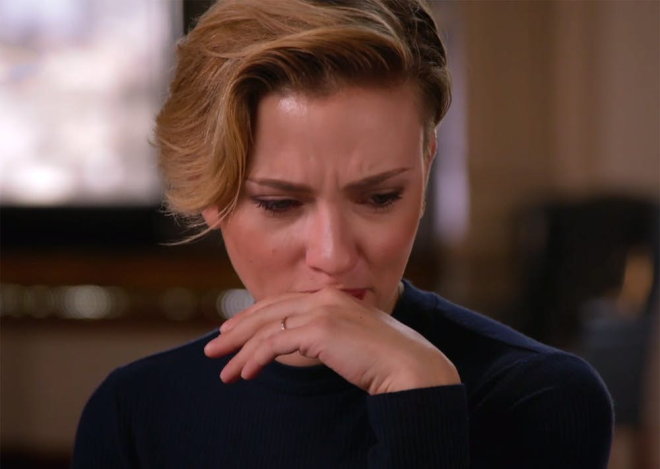 While a lot of actors have found themselves somewhere between a dead-end and celebrity obscurity, Scarlett has managed to stay on top for the last yen years. With that being said, we have a feeling that she might meet her goal of having a long-term career in Hollywood too, as long as she continues to make the smart decisions she's been making.
Scarlett once said, "My favorite actors are actors who are enigmatic and mysterious and never make the obvious choice in terms of the projects they do or who they work with or their craft. But I think that the less I know about an actor, the more chance I have of allowing their own persona to kind of slip away so I can get completely lost in the character they're playing, and the more that people think they know about your personal life, the more difficult it becomes to preserve that."

1. What's Next For Scarlett Johansson?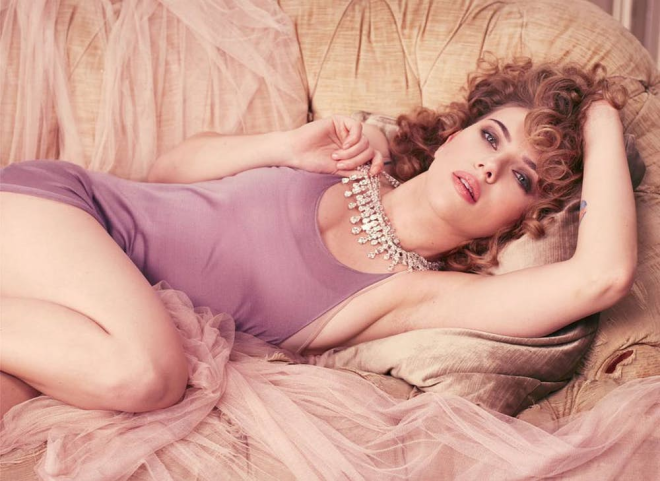 As we know, Scarlett Johansson is not the kind of actress that likes to show off her life on social media. As a matter of fact, she stays away from it all together. She also doesn't like to parade her child in front of the media and she certainly doesn't like talking about her family during her interviews, too. For Scarlett, she knows it's very important to divide her personal life from her professional life. Just because she's a famous Hollywood actress, it doesn't mean that her critics or her fans have the right to share their opinions about her appearance, her life and above all, those who are near and dear to her.
Still, we have a feeling that we will be seeing Scarlett make movies and collect accolades and awards for her films for years to come. Scarlett Johansson isn't going anywhere anytime soon.