Whether it's an unexpected text from an old flame or biting into a chocolate chip cookie only to gag and discover it's raisin oatmeal, you never really know what's around the corner and heading your way...

1. This person who forgot to close the door during their morning routine
And this cat who was clearly taken aback at what someone was doing in their drinking bowl! "Well, I'm never drinking out of there again!"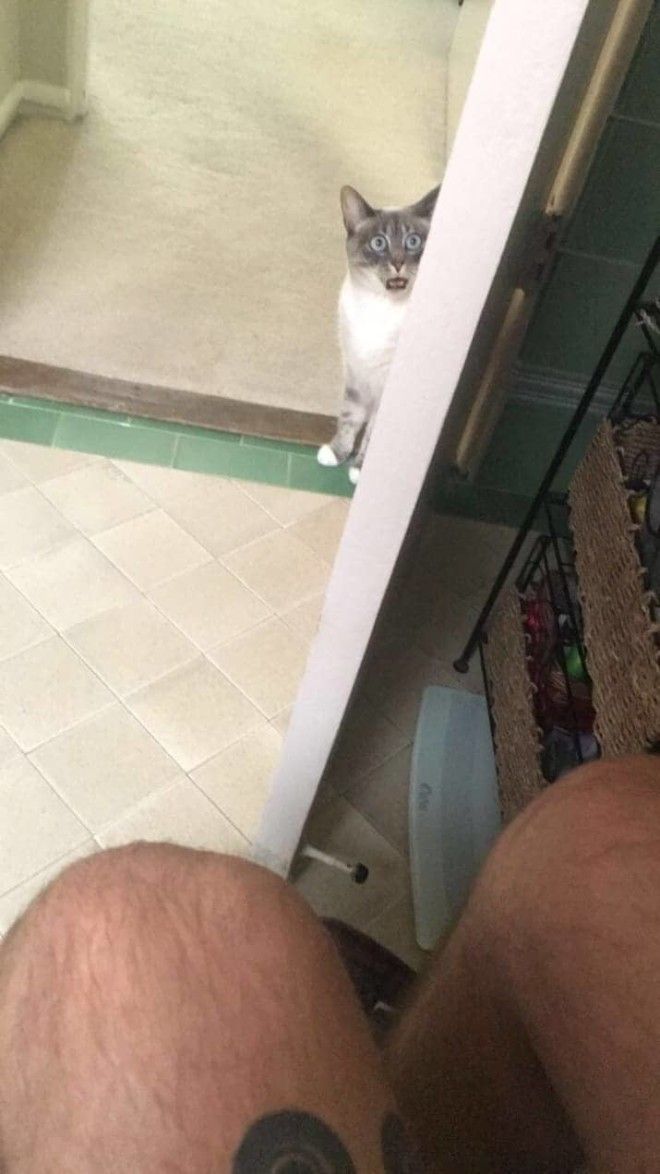 2. This person who was haunted by the ghost of snapchats past
All those pointless stories you posted, all those shameless dog filter snaps you sent to your crush — they come back to plague you!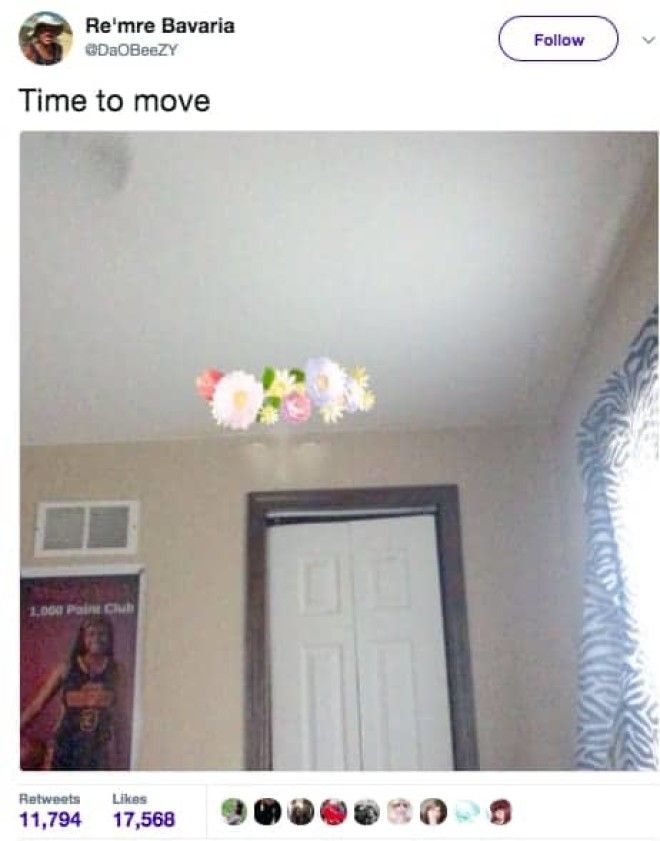 3. This person — who is all of us — never imagined 2017 would be this lit
Personally, I am very intrigued by this whole Steve Bannon business. Although he wouldn't be the first political figure to have a Napoleon complex...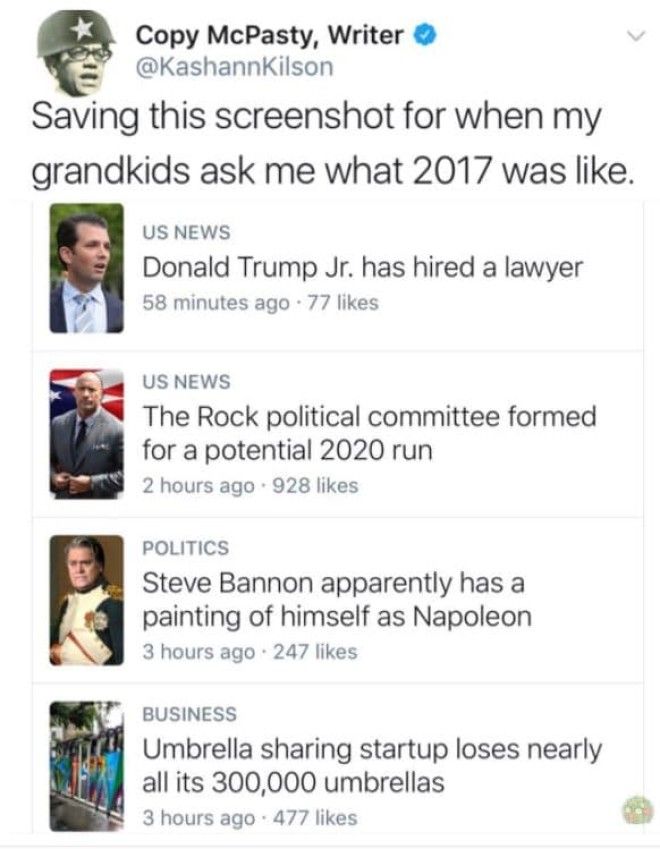 4. This person who found that they were the butt of a cruel Christmas prank
That is way too much emotional stress for Christmas morning. This is clearly the work of one sadistic Secret Santa!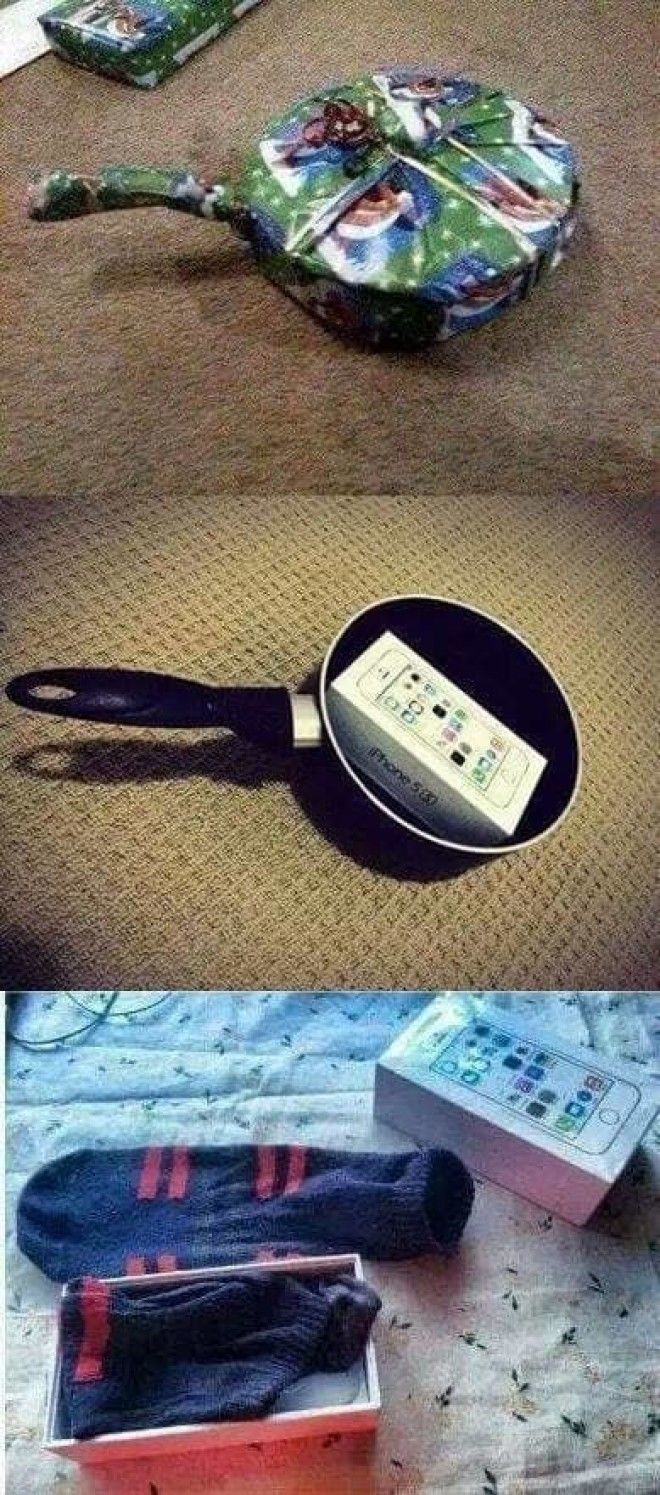 5. This girl who put her trust in the wrong person
Usually, you think you're safe as long as you bring a picture to the appointment. But those purple eyebrows, though...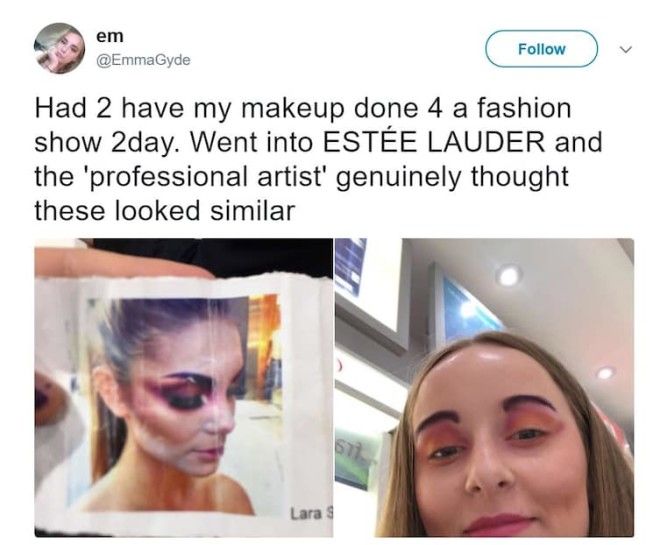 6. This person who didn't realize it was closing time
That's an unfortunate situation. All I can say is that, hopefully, it's a store stocked with sweet late-night snacks and not creepy dolls or something.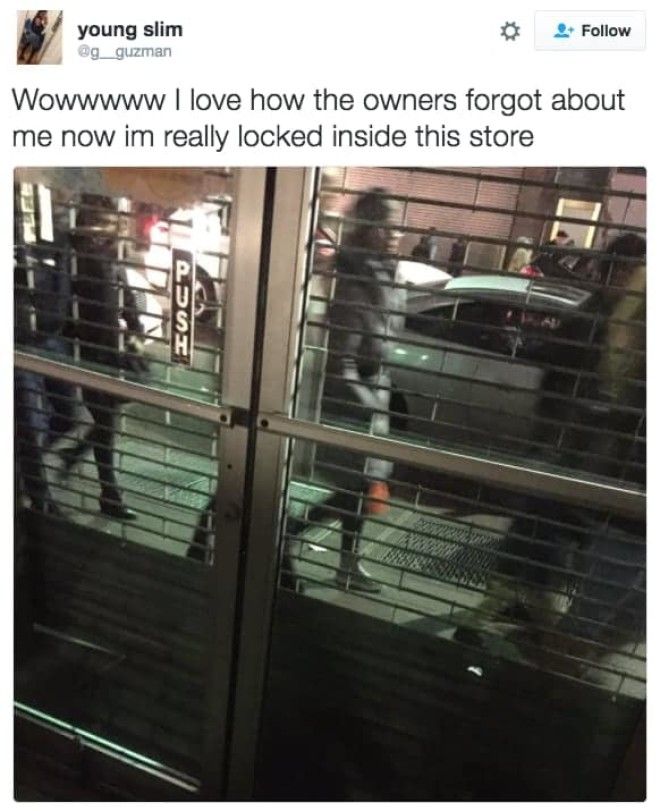 7. This doggo who just wants his damn treat already!
"When you said to do a trick, I didn't think it meant sit here and be humiliated on social media. I better be getting something better than a milk bone!"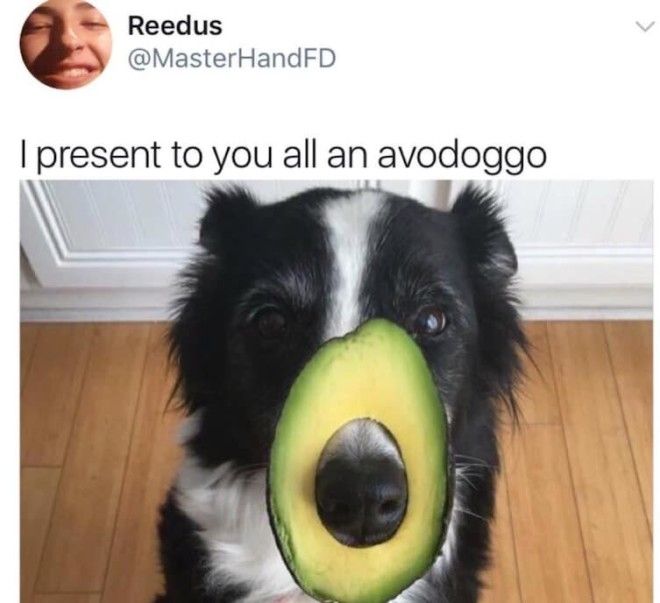 8. This person whose photo ID appears to be a little outdated
I guess they won't be using this to get into the bars anytime soon. DMV ruining people's lives again!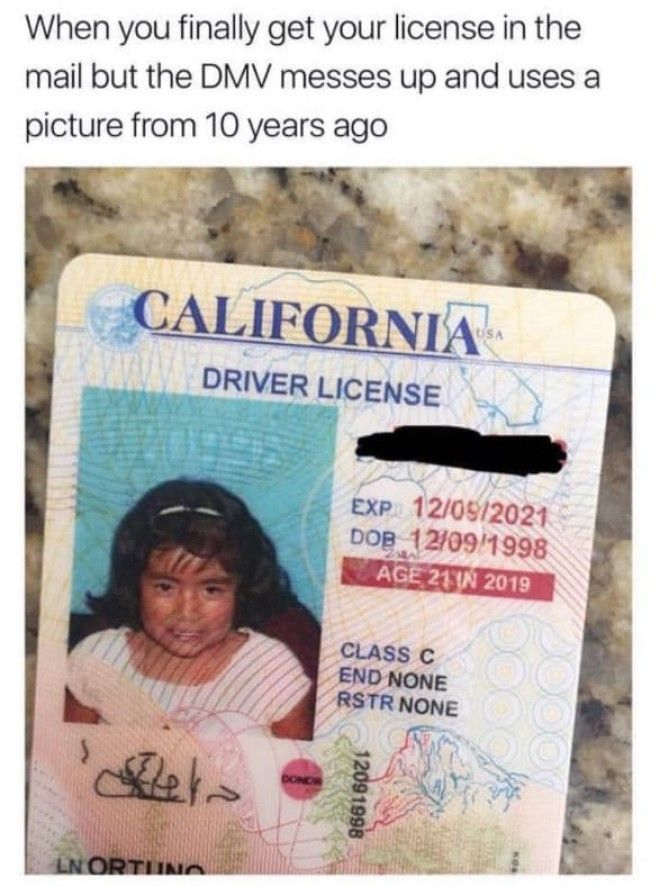 9. This mom who unfortunately got exactly what she ordered
Just think of it as a charcuterie board, but instead of a board and cured meat, it happens to be bread and dried pepperoni...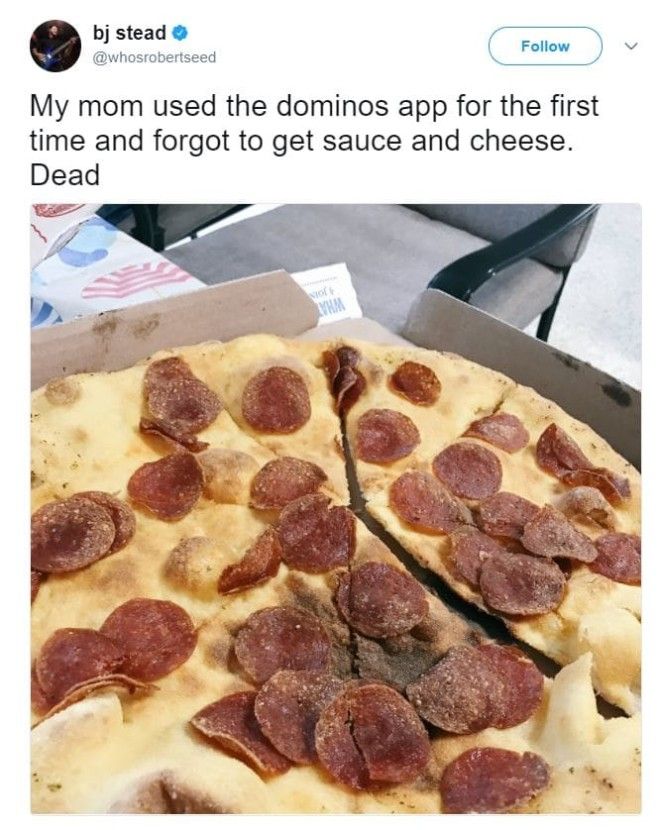 10. This person who thought they were surprising Mom but got a surprise in return
The confetti really lightens things up. It's like a celebration of brutal honesty between family members...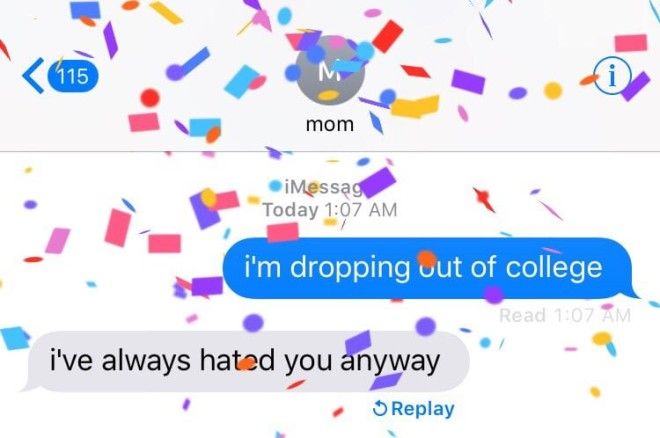 11. This poor hot dog who finally met his fate
I'm sure he'll be fine, but it looks like he won't be dancing for a while...unless he can do it in a full body cast.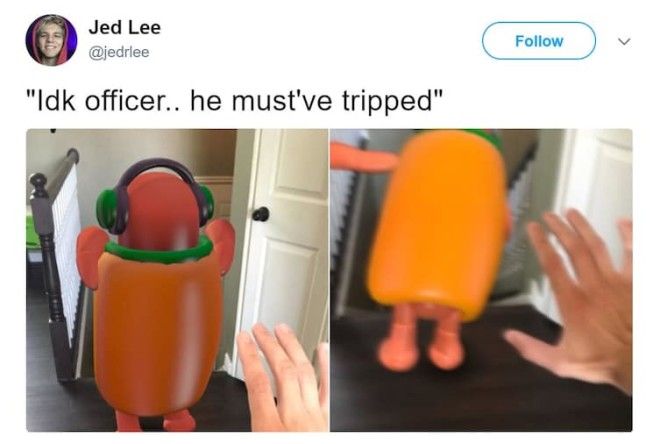 12. This person whose dinner plans just fell through
Okay, that sucks, but what kind of monster cooks ramen on a plate? Everything about this picture is very concerning to me.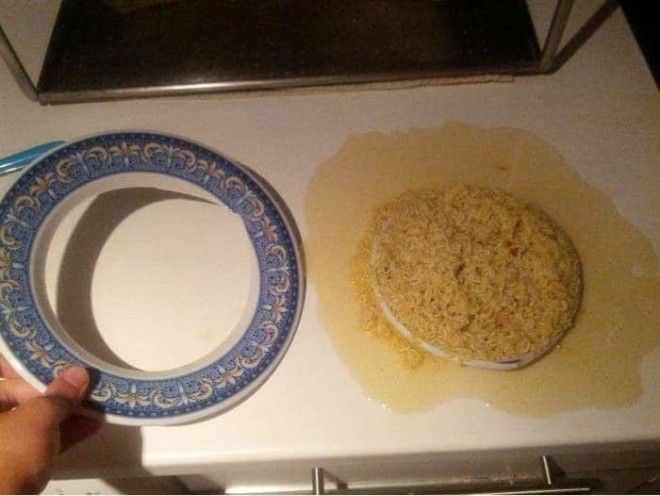 13. This person who expected a sneaker and got a sleeping bag
eBay is always full of fun surprises. Hey, at least the shoes fit...just not in the way you expected.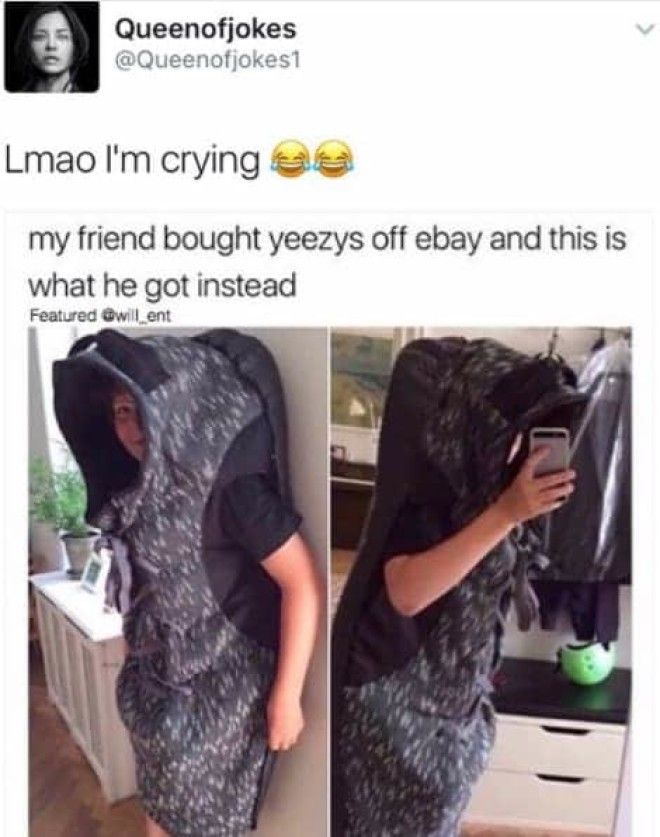 14. This person who was hoodwinked by some darn fine legs
If your legs are that nice, it's your duty to rock a dress like that no matter who you are!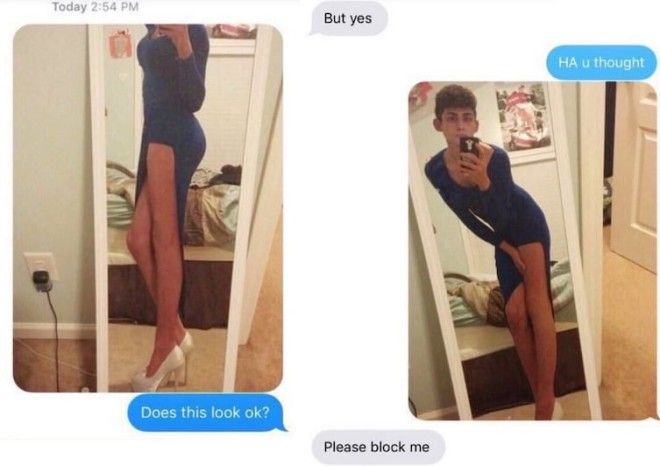 15. This girlfriend who was expecting a proposal but got an indecent proposal
Let's give him some credit — at least he slid his request into a ring box instead of just sliding into her DM's.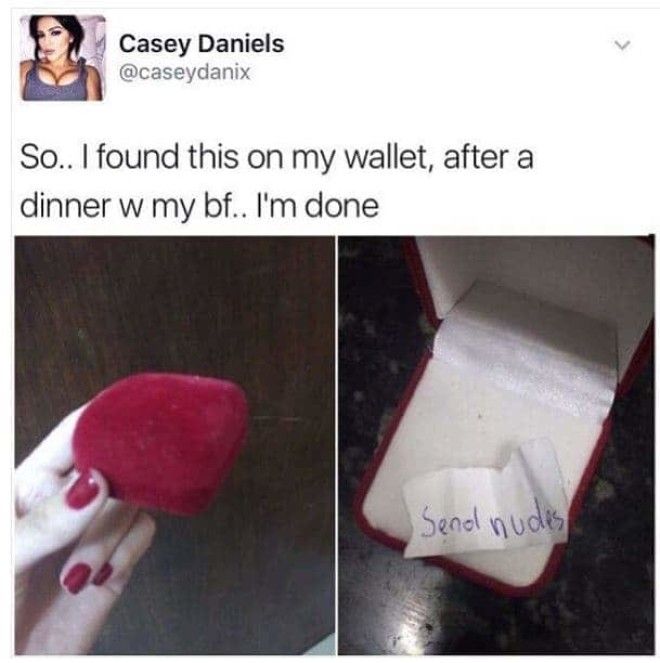 16. This girl who attached the wrong picture
It probably won't get you into any nightclubs, but it's kind of cute... Plus, no bouncer could deny a doggo as cute as that one!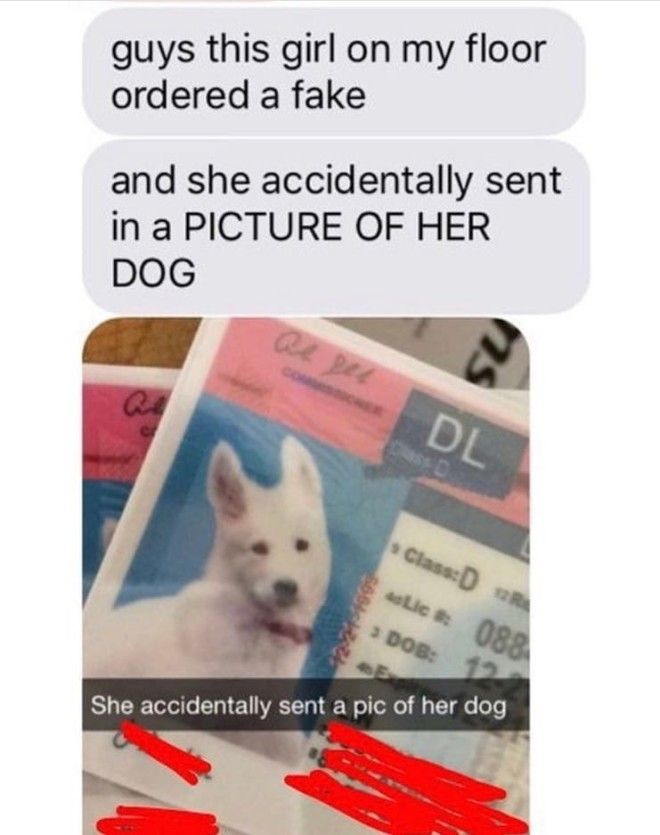 17. This person who mistakenly thought they'd witnessed the beginning of a long, loving relationship
I mean, are we really that surprised, though? Are we? JAY WAS TRASH AND WE SHOULD HAVE SEEN IT FROM THE BEGINNING! Sorry...getting emotional...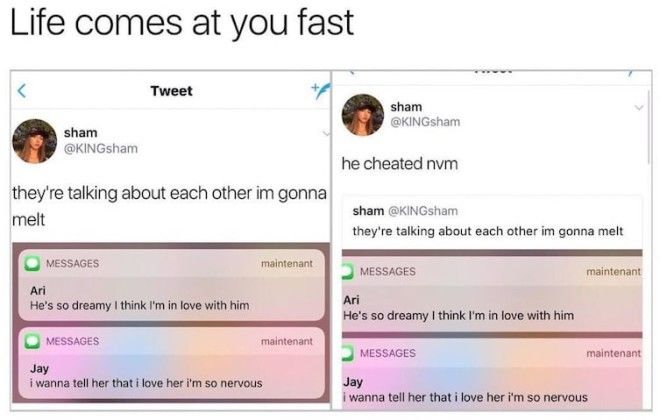 18. The poor souls who were lured into this sugary trap
What a monstrosity! Imagine getting a mouthful of green apple mixed with your chocolate! It's almost worse than the soap!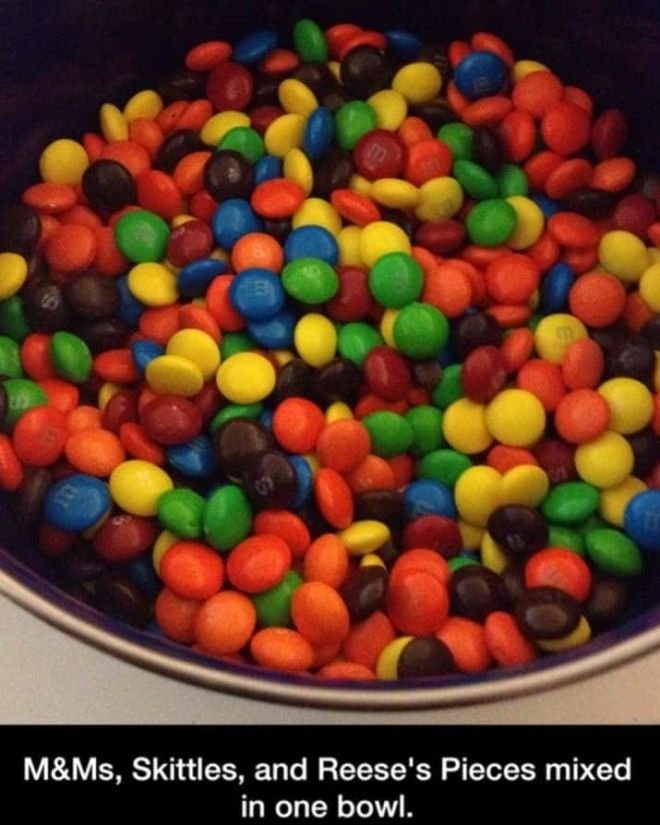 19. This hungry person who learned some hard lessons
Not everything that looks like chocolate is chocolate. Many of us learn this lesson at a young age...all I'm saying is at least it was just soap...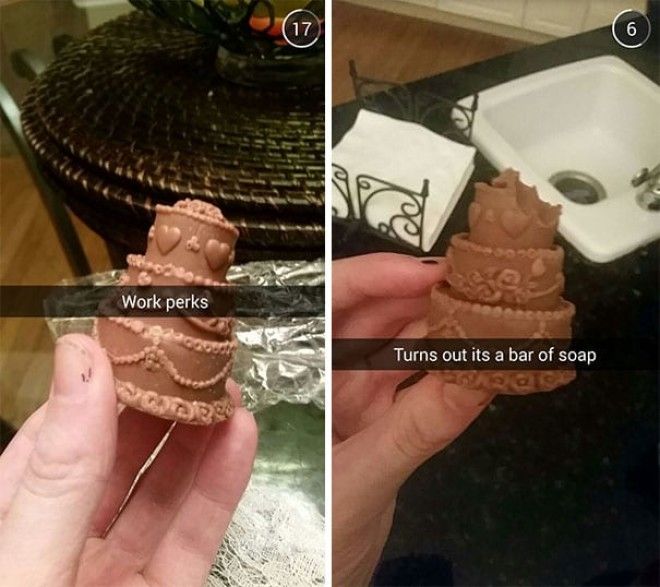 20. This person who definitely should have seen it coming
Ahh, well, no one's perfect, are they? It just goes to show that sometimes, slacking on the job has dire consequences.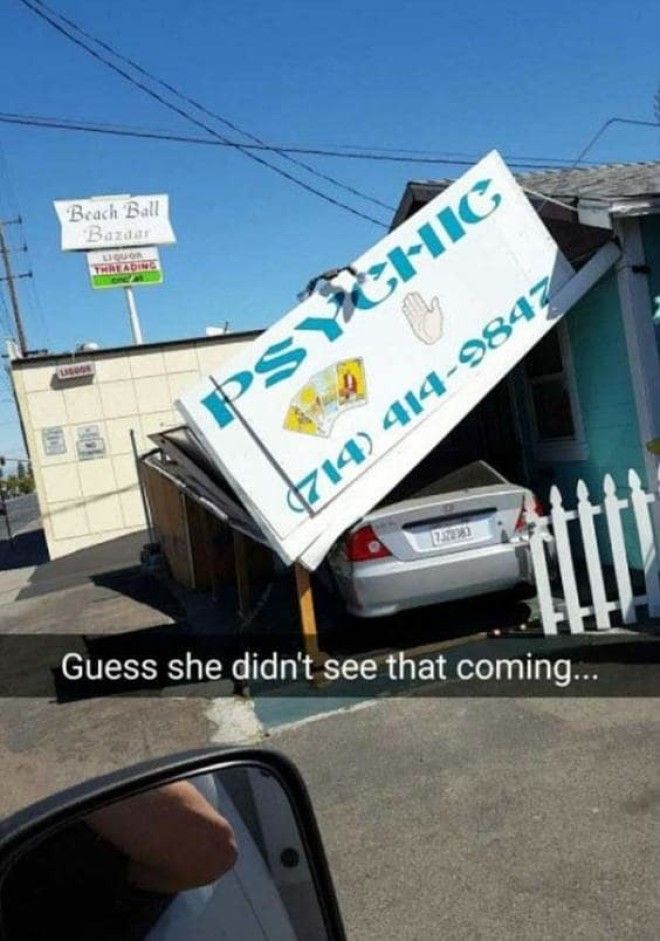 21. This person who expected a lot more for their birthday
Mom went through all that trouble because she values a good laugh and the look of utter disappointment on her offspring's face.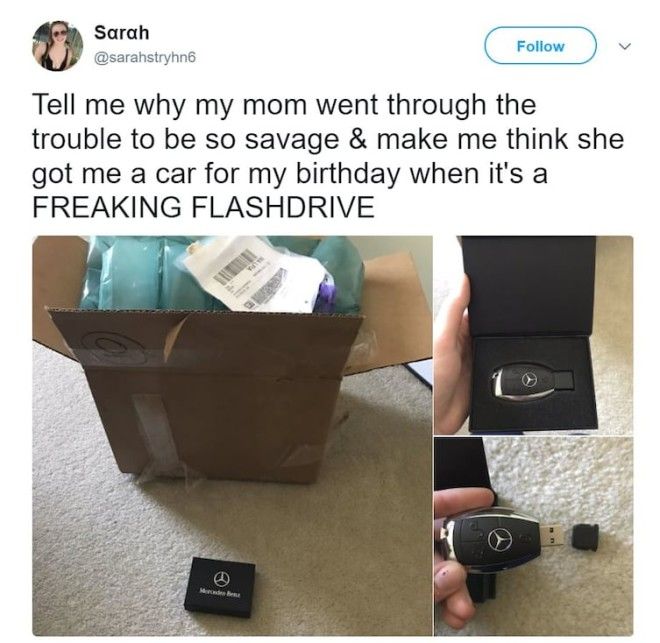 22. This person who thought going to a discount barber wouldn't be that different
The art of hairdressing is a subtle one, and one thing is for sure: those layers are anything but subtle.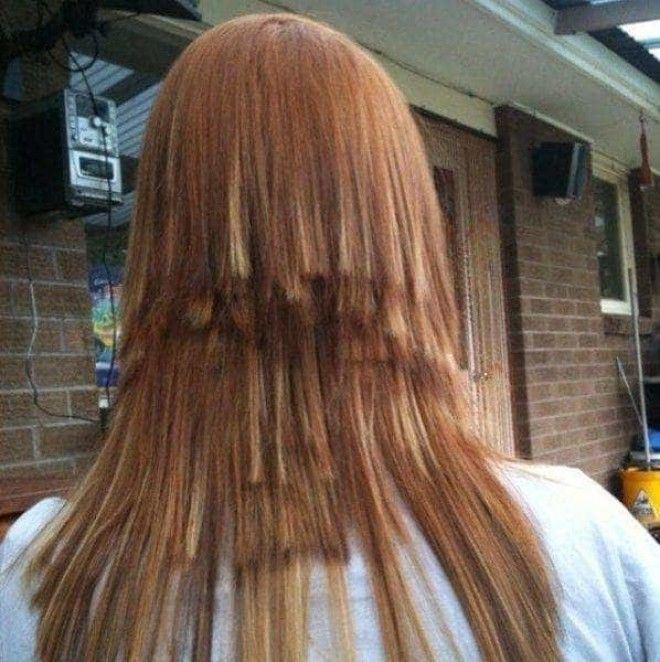 23. This person who thought buying a Roomba meant they'd never have to clean their floors again
Looks like the carpet will have an interesting new design, at least — I call it a Poopcaso! He had a brown period, right?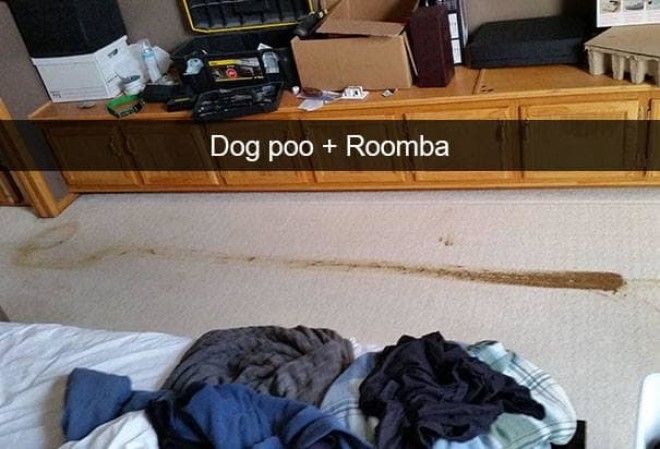 24. The person who sent in this Photoshop request
No matter how clear you think your instructions are, just know someone will always find a way to take creative liberties with them.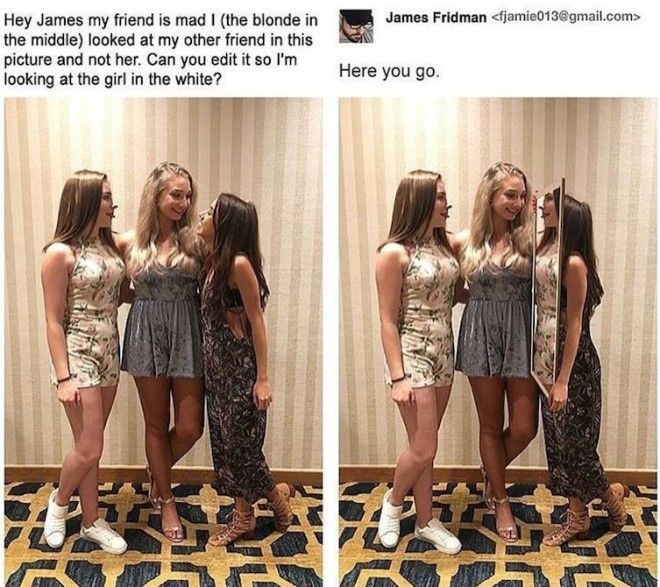 25. The architect who forgot to plan for this one thing
Hopefully, at this college, the students learn from the past mistakes of others... At least we know they appreciate some good ol' irony!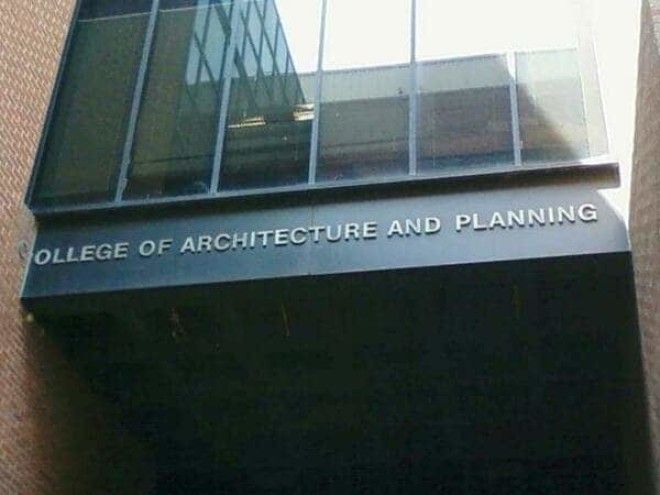 26. This kid who was just enjoying his snack when all of a sudden...
Well, as long as you're hanging out there for a while, you may as well finish eating...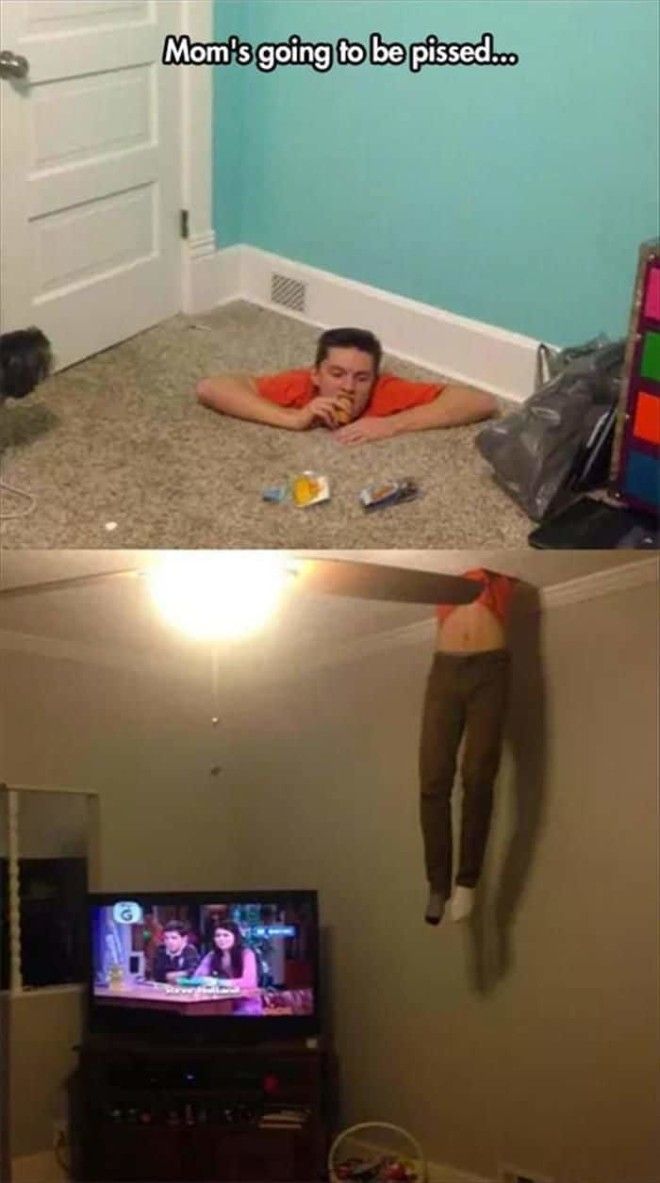 27. This person who got a birthday surprise
You can't receive WhatsApp messages with it, but you can receive God's messages. Or so I've heard...the big guy has left me on read for a while now.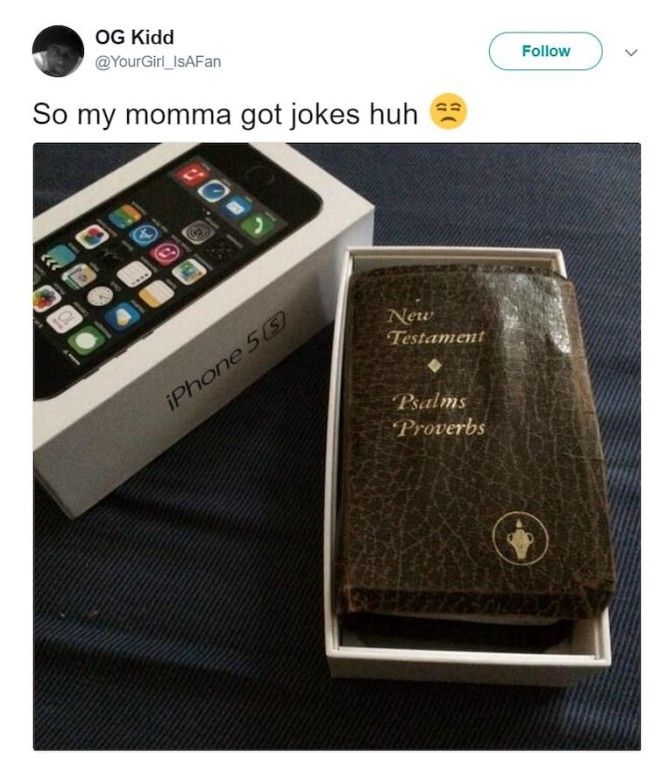 28. This girl whose food photography resulted in the demise of her dessert
If you catch it in your lap before it lands on the floor, you can still eat it no problem!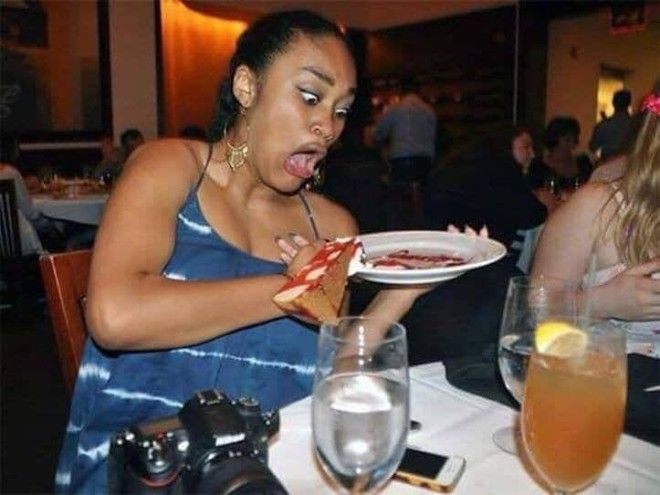 29. This person who seriously regrets her choice of bathing suit and her choice of sunscreen
Along with chafing thighs and upper lip sweat, unflattering burns are just one more wonderful thing summer has to offer!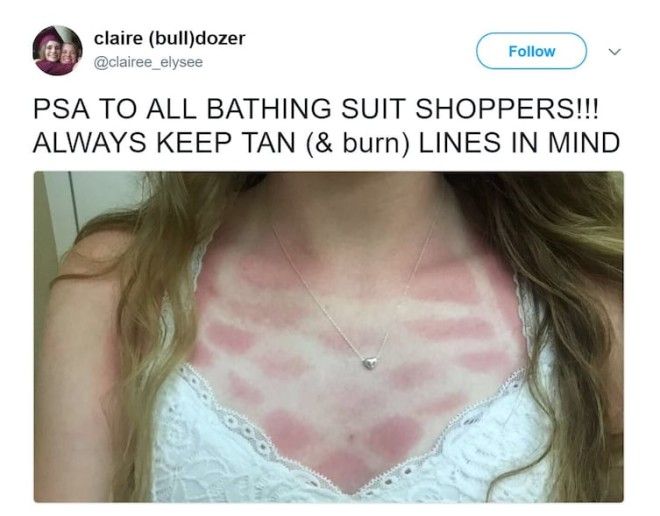 30. I hope this person's schedule is clear because I have a feeling the kid's not taking "no" for an answer.
Sometimes the best stories come from times our friends dragged us places. By that logic, a surprise baseball game with a total stranger should be lit.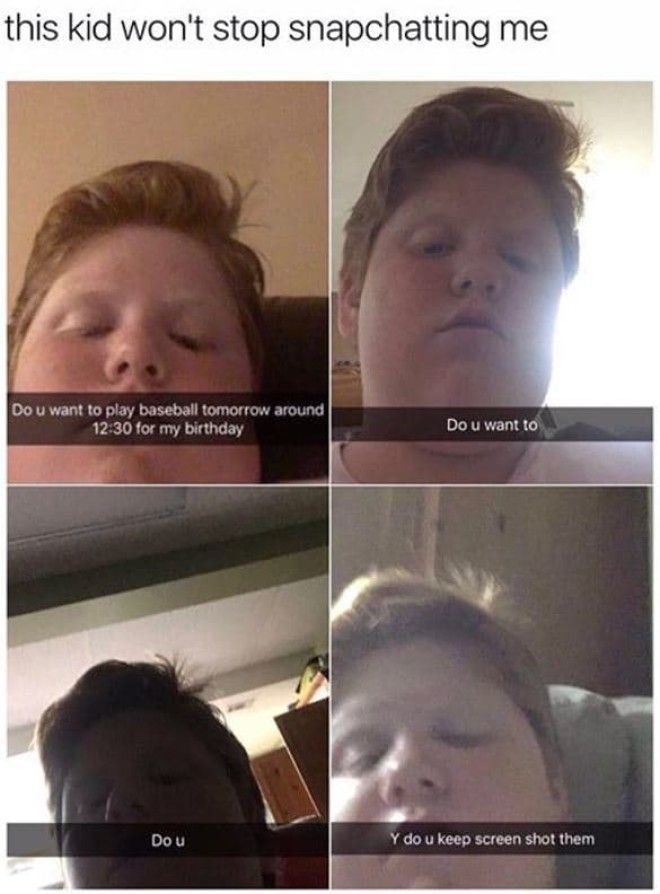 31. Yeah, it's certainly not the worst thing a chaotically drunk roomie could have in store.
It might feel a little weird getting stared at by food, but if it doesn't involve vomit or breaking stuff, it counts as a pleasant surprise.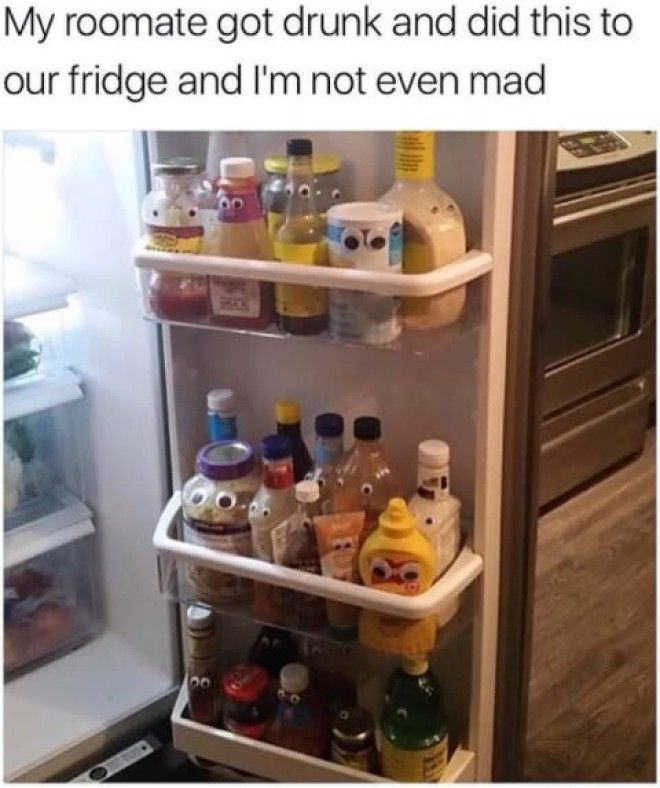 32. I feel like I've just discovered a secret that I wasn't supposed to see.
It would be like if I suddenly barged in on the toys from Toy Story. They could tell me I was dreaming all they wanted, but Sid and I would know the truth.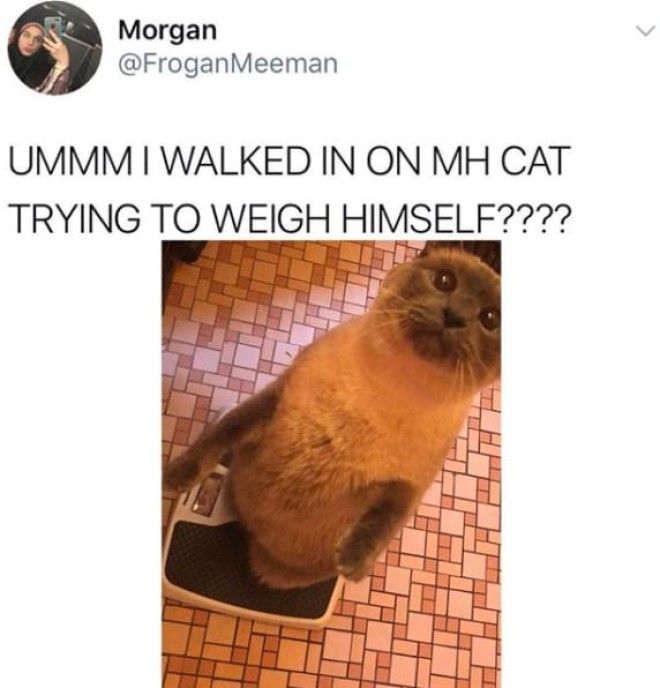 33. I think this is one of those times where you just have to ride it out and see where they're going with this.
Like, is there some connection between Jay-Z, Barack Obama, Morgan Freeman, and Martin Luther King Jr. that unlocks a universal secret?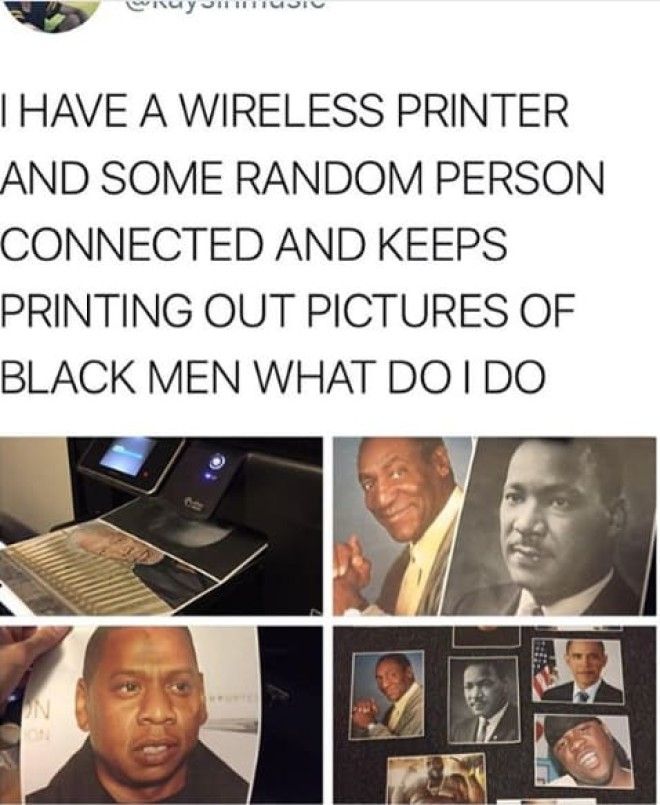 34. Just so I don't get too excited, I'll use this to remind myself that life's surprises aren't all half-toilets and cat secrets.
Sometimes, they can start with a little misunderstanding and end with a good time.
Plus, it's no more confusing than the actual '60s.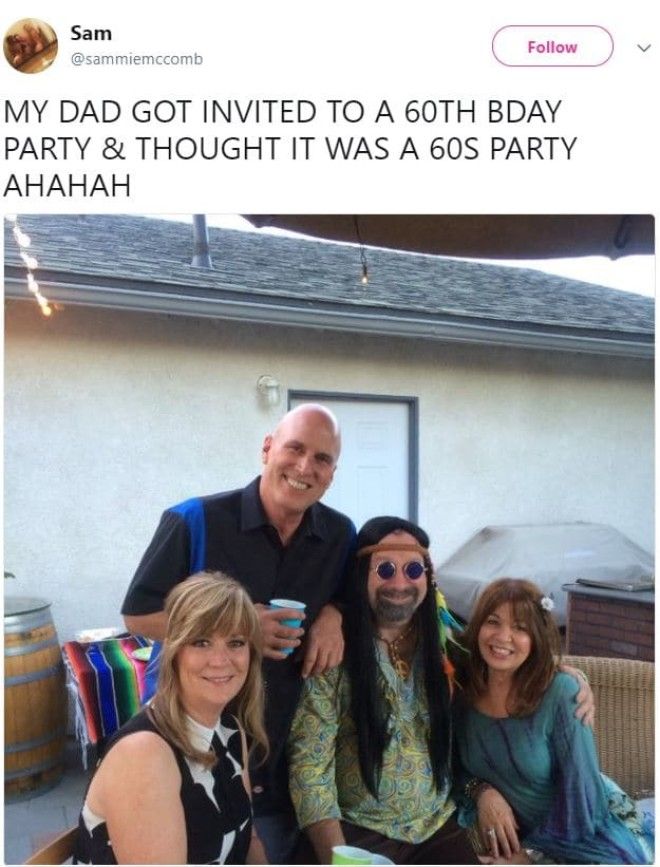 35. I think it's safe to say that both of them saw the last thing they expected that day.
Not to mention the other drivers who must be thinking they're living in Bizarro World right about now.
Wait a minute, is this Russia? Never mind.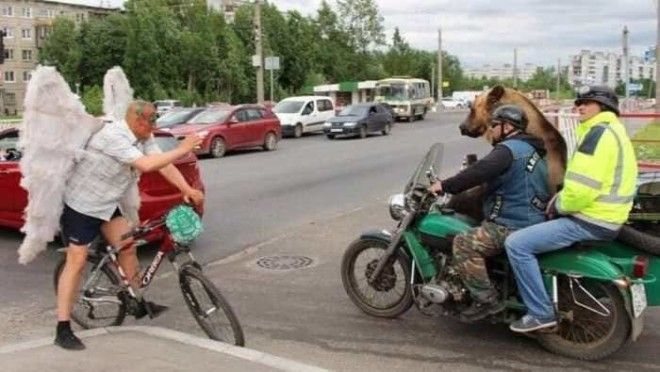 36. Well, any guy seeing this probably won't need coffee to wake up that morning.
Although a surprise like that probably isn't much better for the heart than caffeine, so there goes that silver lining.
It turns out there is a way to make the word "handsome" scary.
37. Some dessert advice from the least expected source.
Yep, those little collar stays are apparently really into the classification of cakes. And for my money, coffee cake also belongs on that list.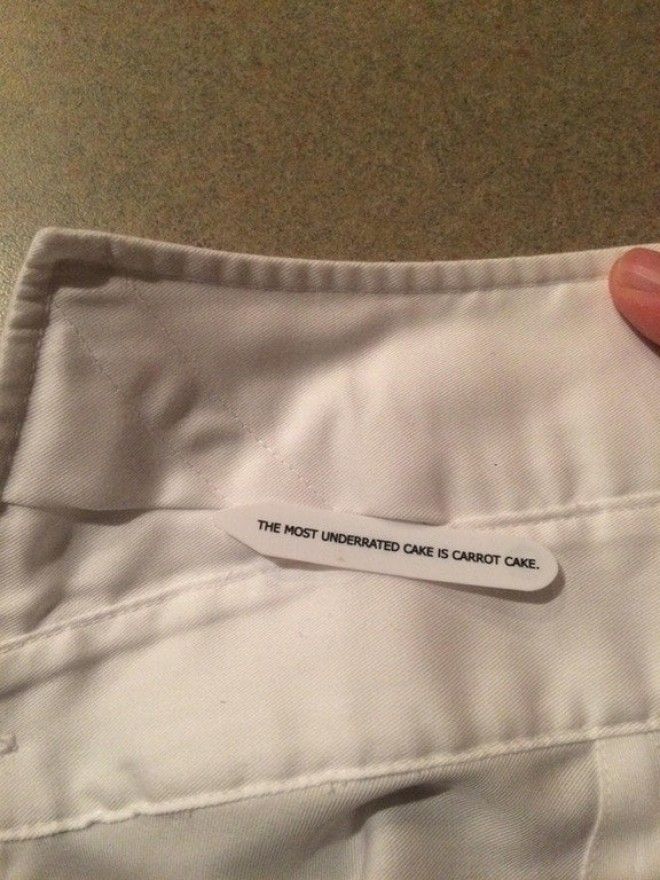 38. I guess the only correct response is "ka-chow."
Of course, you're not expecting to see a character from your movie just sitting there IRL. This person was literally floored by a parked car.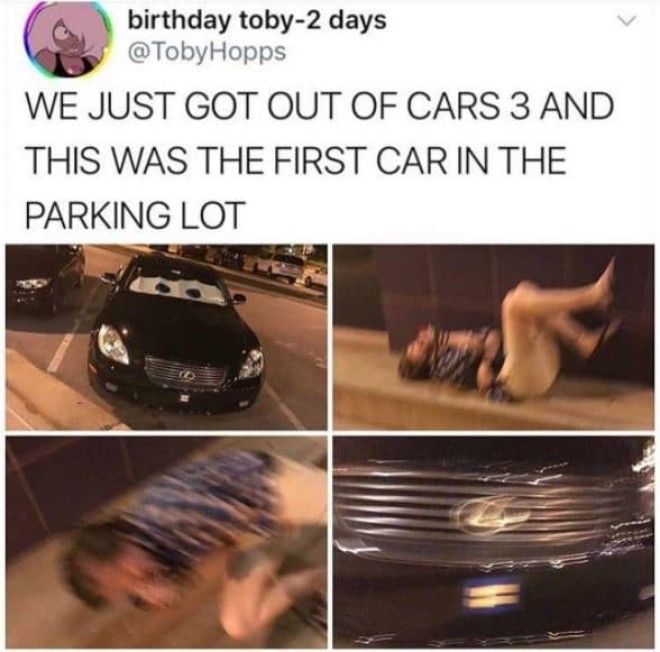 39. Of course, actual proposals might not go the way you'd think, either!
Poor guy — it's like my father always told me: never propose in a mall or a bouncy castle.