Sometimes, it's impossible to imagine that they have different personalities and even look different in real life.

The Big Bang Theory: Mayim Bialik (Amy Farrah Fowler)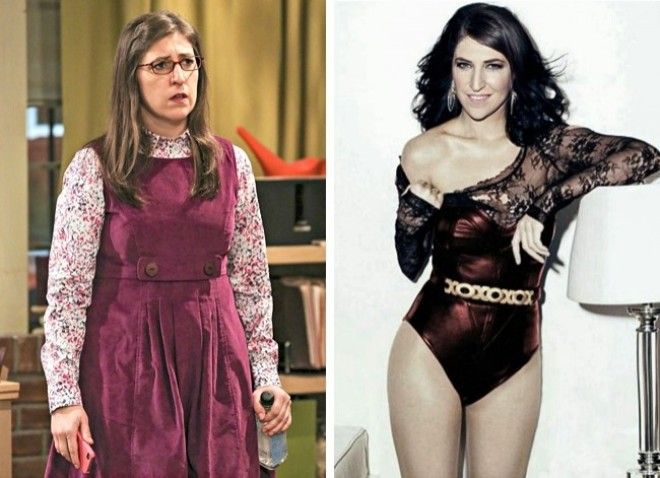 The Big Bang Theory's neurobiologist Amy is played by Mayim Bialak, who is herself a neuroscientist. She was 35 when we first met her in The Big Bang Theory. Just like Amy, she finds herself being super honest with people and, from time to time, feels a bit uncertain of her place in the social world.
Besides being a neuroscientist, she plays piano, trumpet and even learned to play the harp for her role as Amy. She loves writing and published a couple of books, one of which is about being a vegan. What a wonder woman!

The Big Bang Theory: Johnny Galecki (Leonard Hofstadter)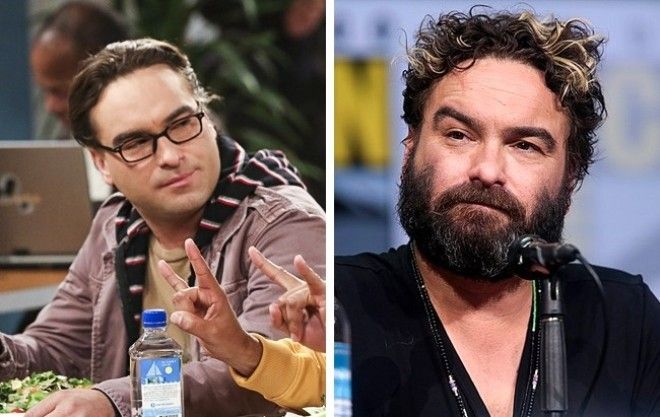 We all know Johnny Galecki as Leonard, Sheldon's flatmate. But not many of us know that Galecki could have ended up playing Sheldon. According to Galecki, he chose Leonard over Sheldon as he wanted to try something new and the character seemed to have a future of romantic triumphs and challenges.
For two years he dated his co-star Kaley Cuoco, who is known to us as Penny, and they ended their relationship on a good note.

Game of Thrones: Emilia Clarke (Daenerys Targaryen)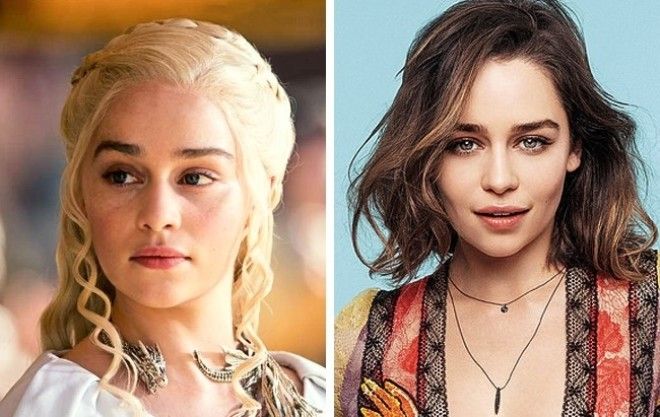 Emilia was about 25 when she first appeared as Daenerys Targaryen, who is approximately 17 in the first season of Game of Thrones. Since then we've fallen in love with the Mother of Dragons, a strong woman who taught Emilia to embrace her feminism. She said this role showed her what it actually feels like to be a strong woman who stands up to inequality.
It's hard to believe, but the same person who plays Daenerys plays Sarah Connor in Terminator Genisys and Lou Clark in the romantic drama Me Before You. And next year we will see her in Solo: A Star Wars Story!

Game of Thrones: Conleth Hill (Varys)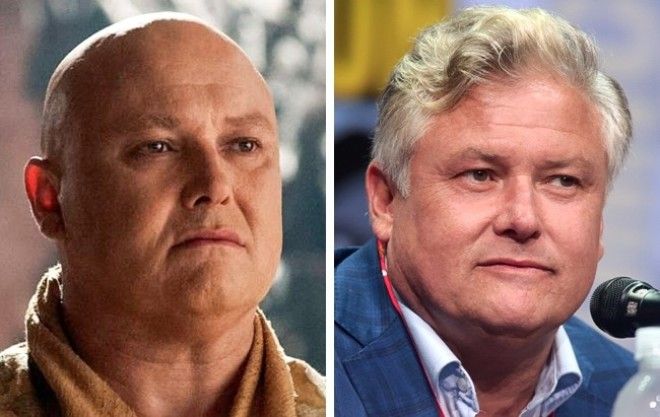 Conleth Hill, a 53-year-old actor, who is known to us as Varys in Game of Thrones, was originally cast for the part of King Robert Baratheon. Luckily for the show and the world, in general, he read for Varys and accepted the role. After he did so, he was asked an interesting question: "How do you feel about shaving your head?" As we can guess, he didn't object, though he keeps a full head of hair when he is on break from Game of Thrones. Which image of him do you like more: bald or with hair?

Modern Family: Ariel Winter (Alex Dunphy)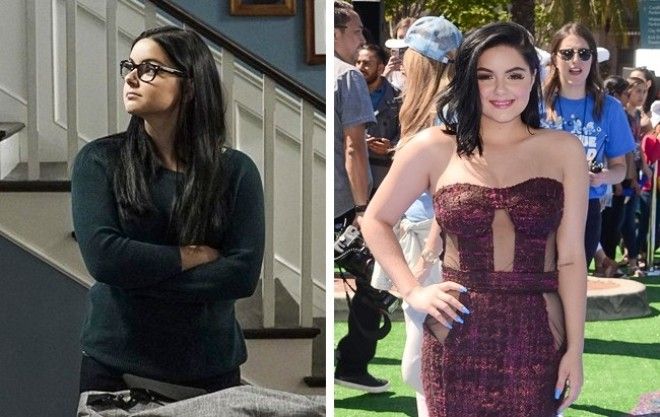 Alex Dunphy, a Modern Family character, is just a year older than the actress Ariel Winter who portrays her. Ariel was 11 when the first season was aired on ABC. In 2016 Ariel was accepted to University of California, Los Angeles (UCLA) and intended to do a degree in Law or Political Science. She had to delay her education for a year due to a busy work schedule and started her studies in fall 2017.
Ariel Winter openly talks about the breast reduction surgery she had in 2015. The decision to take this step came because of both psychological and physical pain. Ariel said, "It's really difficult to be such a small girl and have so much weight on your chest . You physically hurt. ...I was uncomfortable and unhappy. I chose surgery because of how I felt, not because of what anyone else thought." After the surgery, she felt like a new person.
Besides acting and studying Law she is also an avid singer.

Orange is the New Black: Uzo Aduba (Suzanne)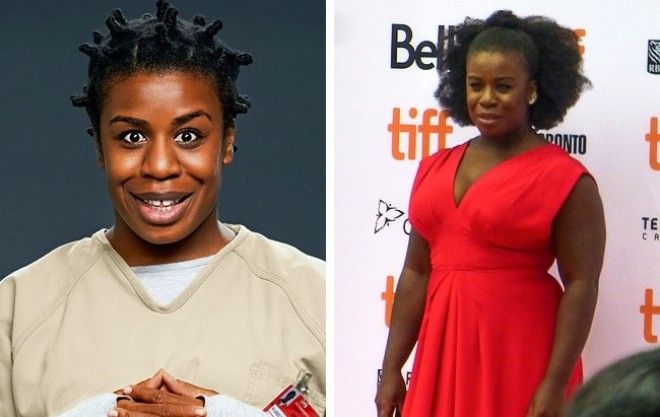 An entertaining and intriguing inmate on Orange Is the New Black, Suzanne "Crazy Eyes" Warren, is played by Uzo Aduba, a 36-year-old American actress. She won two Emmys for this role. It's hard to imagine the show without this lovable and mentally ill character, but originally the actress was only signed to appear in two episodes of the first season, with an optional third. Her performance impressed producers and they saw more potential in the character.

Grey's Anatomy: Ellen Pompeo (Meredith Grey)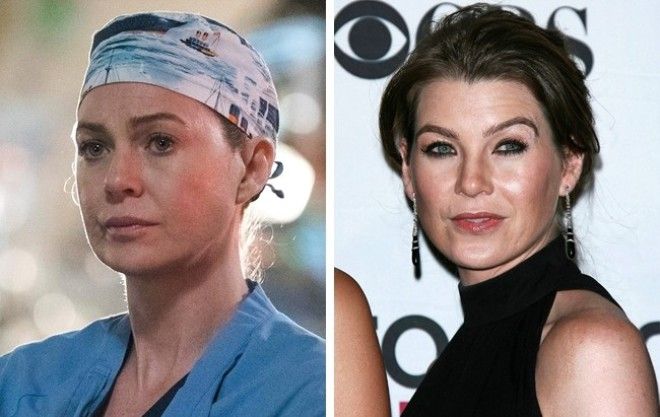 One of the most favorite and famous surgical interns of all time, Meredith is portrayed by Ellen Pompeo, who recently turned 48. She is one of the highest paid actresses on TV, and Grey's Anatomy is into its 14th season, with the first episode airing in March 2005! Her decision to keep appearing on Grey's was based on her age, as at 33, according to her, she knew that her clock was ticking in Hollywood.
Now Ellen Pompeo is a happy wife, a mother of three and a successful actress. Even though we don't see her much in movies, we are perfectly happy to keep following Meredith's adventurous life.

The Walking Dead: Chandler Riggs (Carl Grimes)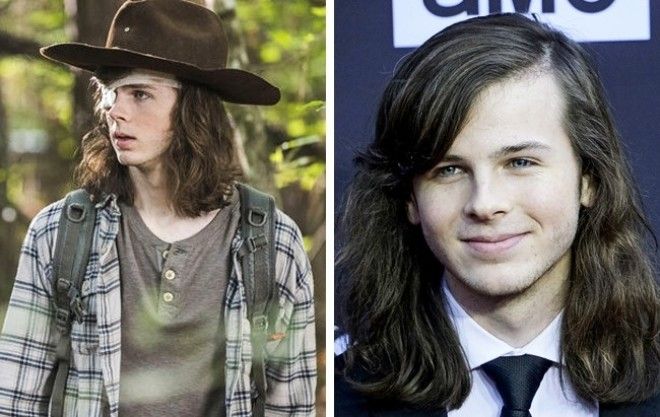 Eighteen-year-old Chandler plays one of the longest-surviving characters, Carl Grimes, on The Walking Dead. He was only 10 when he was cast in his biggest role. According to Georgia state gun laws (he was born in Atlanta, Georgia), a child can't handle any real firearms on the set until age 14. So if you look back at his early scenes, you'll notice he only had a cap gun. On his 14th birthday at 12:01 AM, his co-star presented him with a machine gun.

Lost: Evangeline Lilly (Kate Austen)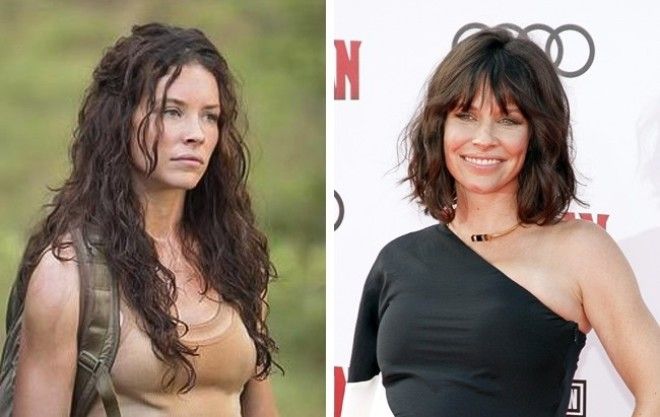 Canadian actress and author who is well-known to the world as Kate from Lost is now 38. When she auditioned for the part of Kate with 74 other women, she did not expect to get it. But when the writer and executive producer saw her tape, they immediately said, "That's the girl!" They almost had to find a new actress as Lily experienced difficulties getting a work visa. After nearly 20 attempts, her application was accepted and she moved to Hawaii to start filming just a day later. Even Hollywood is powerless in front of the immigration department!

Vikings: Gustaf Skarsgård (Flóki)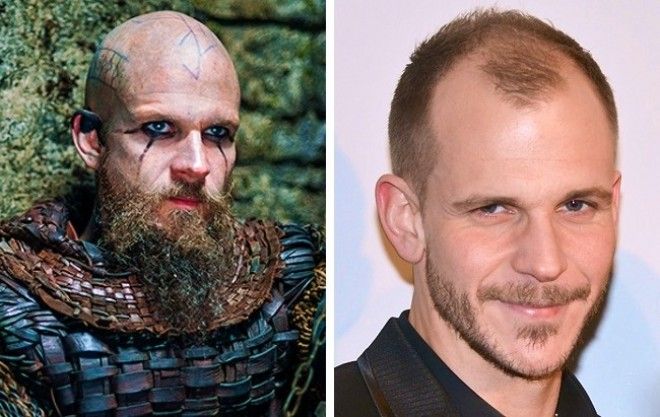 Religious zealot Floki is portrayed by Swedish actor Gustaf Skarsgard. He is not the first actor in the family of Skargards; his father and brother are both actors. But he is the first to make a name in Hollywood. Gustaf says that they jokingly check who has the highest ranking on IMDB in his acting family. He admits that life in Hollywood is more liberating than back home. Here, the bigger you get, the better it is, unlike Sweden where if you grow too big, you will be cut down in pop culture to a certain degree.

Shameless: Emmy Rossum (Fiona Gallagher)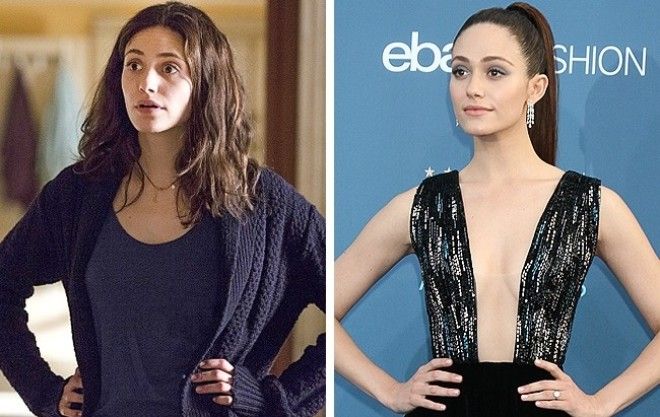 The main character of a reckless and shameless family from Chicago is played by Emmy Possum, an actress and a singer-songwriter. In 2017, Emmy threatened to leave the show as she demanded equal pay as her co-star, William H. Macy. Throughout all seven seasons she was earning less than Emmy-nominated Macy. She successfully obtained a raise and renewed her contract for an 8th season.

Suits: Patrick J. Adams (Mike Ros)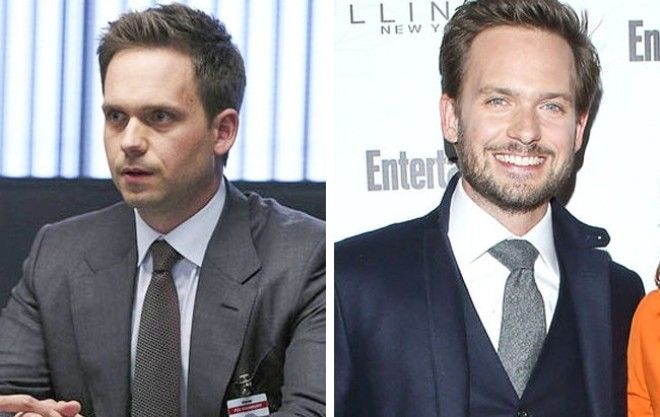 Another Canadian actor and a talented photographer, Patrick J. Adams is known to the world as a smart and brilliant unlicensed lawyer in Suits. If you have ever noticed the photographs that were hung up in Rachel's office on the show, you'll be surprised to know they were taken by Patrick.
The creator of Suits admits that he cast Adams because of his very intelligent eyes. Before the show, he had only small roles here and there, but after Suits people started to recognize him on the street as Mike Ross rather than Patrick.

The Handmaid's Tale: Elisabeth Moss (Offred)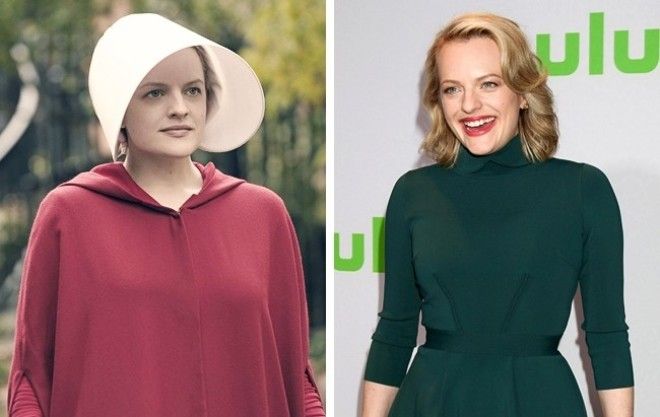 Elisabeth Moss earned her eighth Emmy nomination for her role as Offred in The Handmaid's Tale where her character tries to make sense of a mad world. Moss took her time before signing on as the show's star and an executive producer. She said that she just wanted to feel sure what she wanted was what everyone else wanted to make.
According to Moss, they wanted to do justice to the book, to be dark while keeping a sense of humor and to be entertaining. Did they live up to this vision? See for yourself: the first season was aired on April 26th of this year.

The Crown: Claire Foy (Queen Elizabeth II)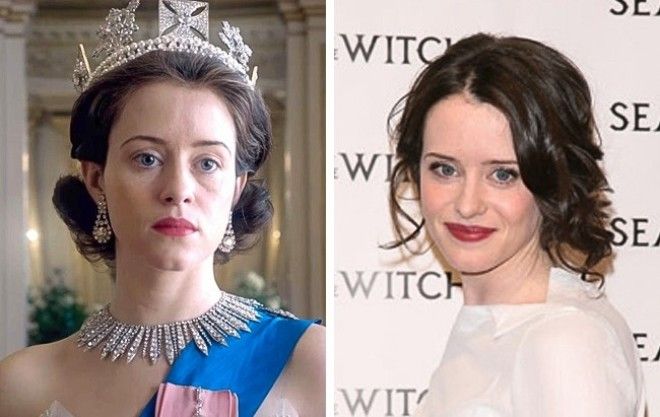 English actress Claire Foy had to learn a lot to perfect her impression of Queen Elizabeth II. Getting the right dialect that the Queen spoke as a young woman was absolutely essential. Besides her attentiveness, The Crown also employed eight fact-checkers, a dialect coach, a jewelry expert and an on-set etiquette consultant to make sure that every single detail was in place.
Claire won a Golden Globe for this role, but, right from the start, she knew that it wouldn't last long as she was only cast to play the young sovereign for two seasons. Though she did a royal job, Foy will depart the series at the end of the current season and a new actress will assume the mantle.