Royal Caribbean took delivery of its newest ship on Sunday. Harmony of the Seas is the third ship in the company's Oasis class — Oasis of the Seas and Allure of the Seas entered service in 2009 and 2010, respectively. At 1,188 feet long and with a gross tonnage of 226,963, the billion-dollar Harmony of the Seas is the largest cruise ship ever built.
Harmony took the title of world's largest cruise ship from its sister vessel, Allure of the Seas. Thousands gathered to watch Harmony of the Seas sail out of STX Europe's shipyard in Saint-Nazaire, France, for the first time on its way to Southampton, England.
At 1,188 feet long, Harmony of the Seas is roughly the same length as five Boeing 747s placed end to end.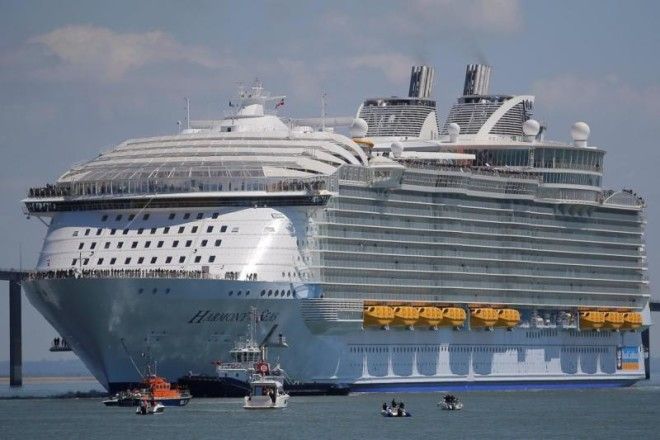 It's powered by three 25,000-horsepower and three 18,600-hp Wärtsilä diesel generators. They drive three electric Azipod thrusters.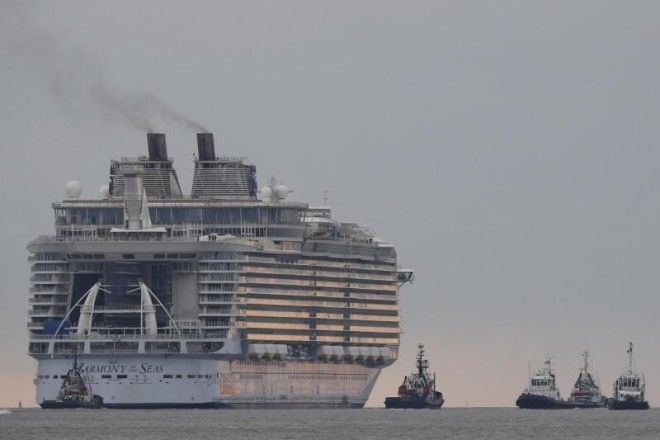 Here are two of the Azipods.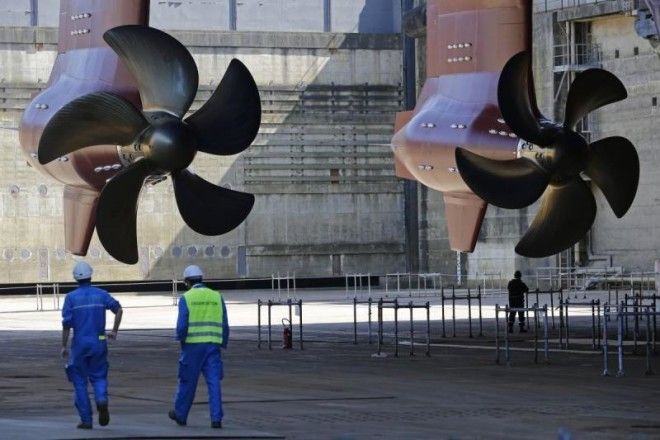 According to Royal Caribbean, the ship will be able to cruise at 22 knots — about 25 mph.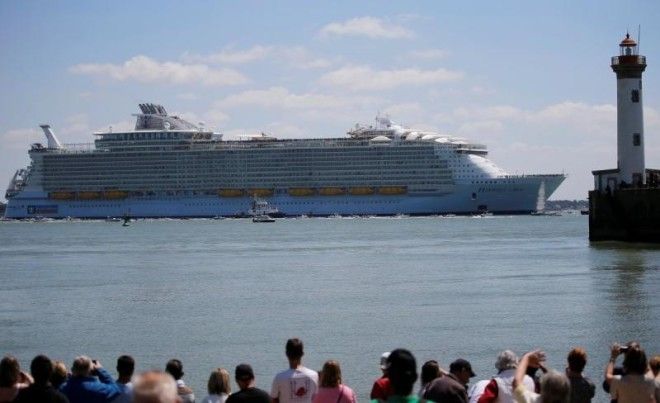 Harmony is also equipped with four 7,500-hp bow thrusters to help it dock.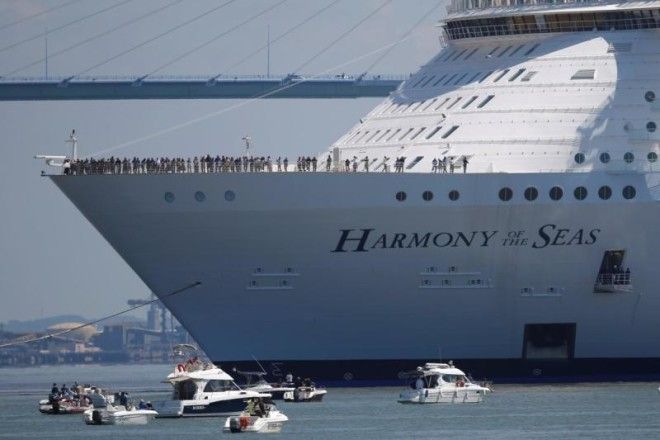 The ship features 18 decks and can hold up 6,780 guests in 2,747 staterooms.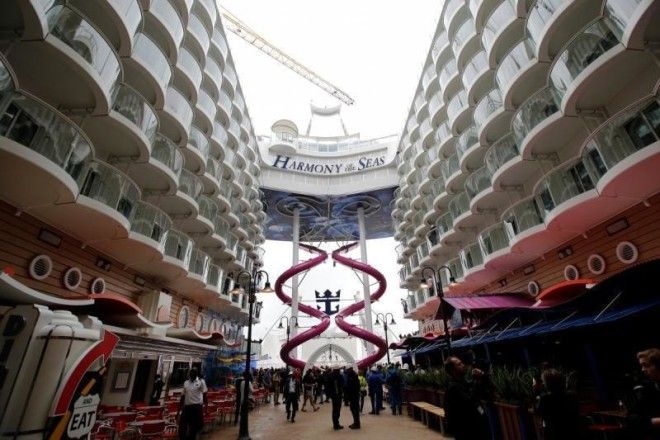 Harmony of the Seas is crewed by 2,100 people from around the world.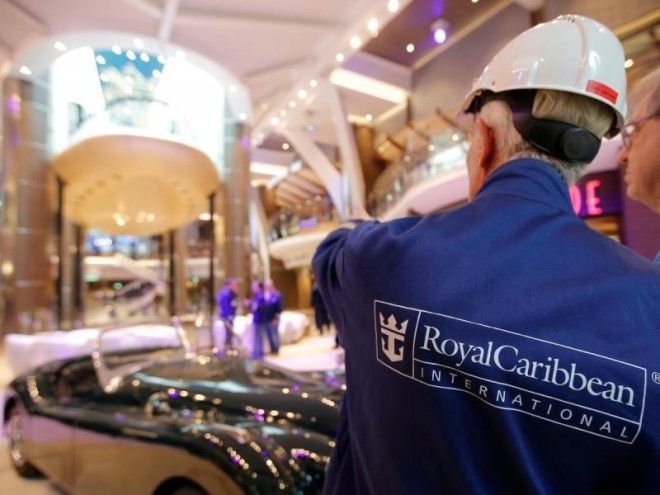 The ship is divided into seven "neighborhoods," each with a distinctive theme.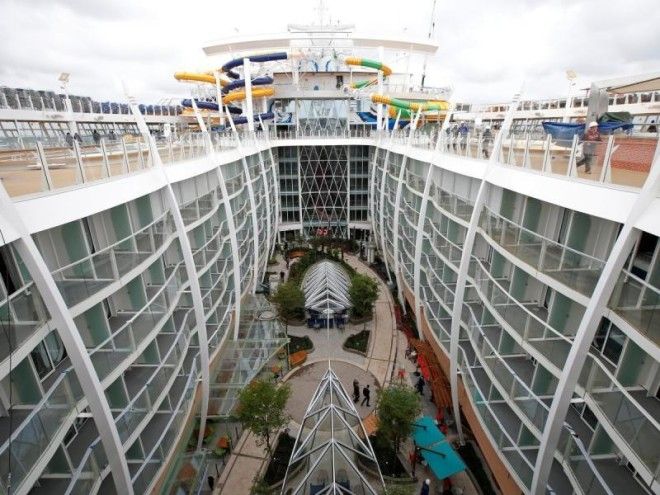 Here's a view of the ship's promenade.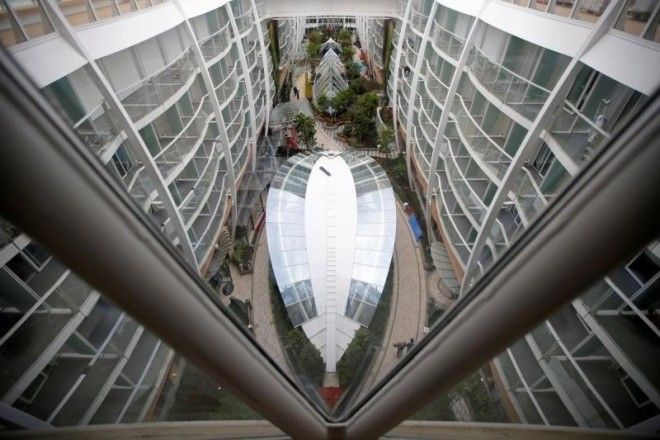 Like the other Oasis-class ships, Harmony of the Seas has an amphitheater at its stern.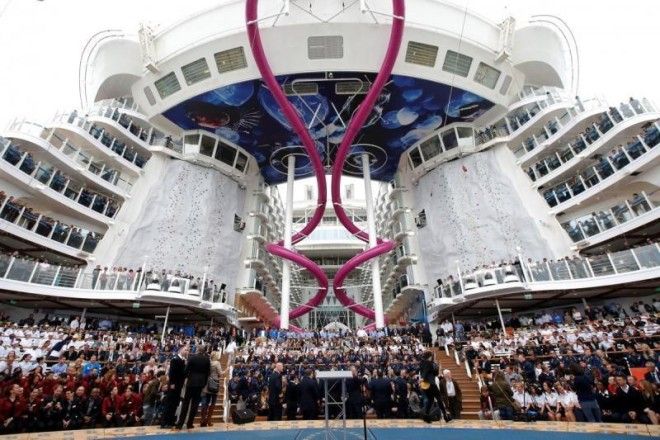 The casino will be a major on-ship attraction and a solid revenue driver for the cruise line.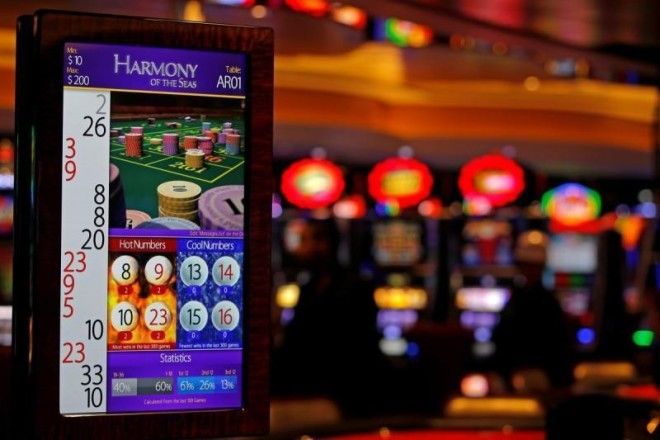 Slot machine time!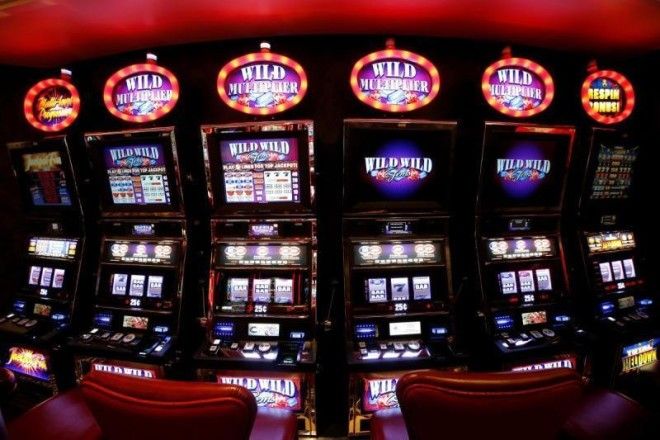 Here's Royal Caribbean's robotic bionic bar. There are also 20 different dining options available.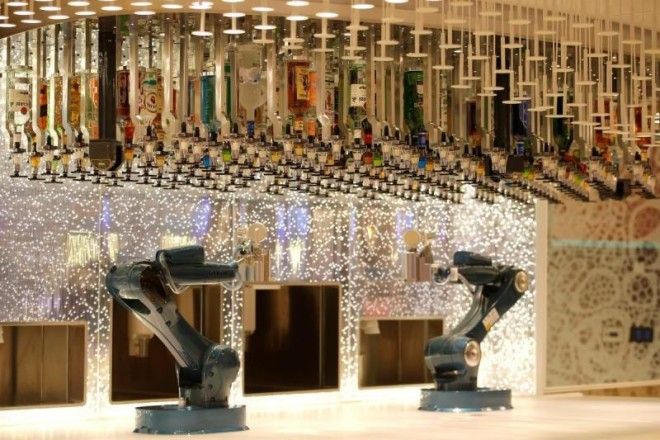 Here's the Royal Theatre near the bow of the ship.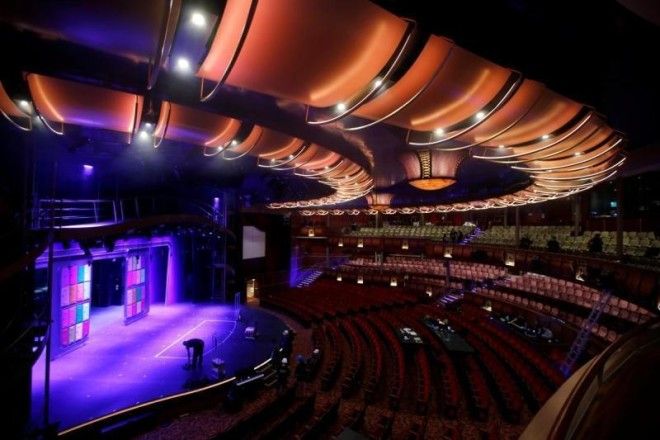 Harmony has three water slides, one of which is 10 stories tall. There are also four pools and 10 whirlpools — two of which are cantilevered, overlooking the ocean.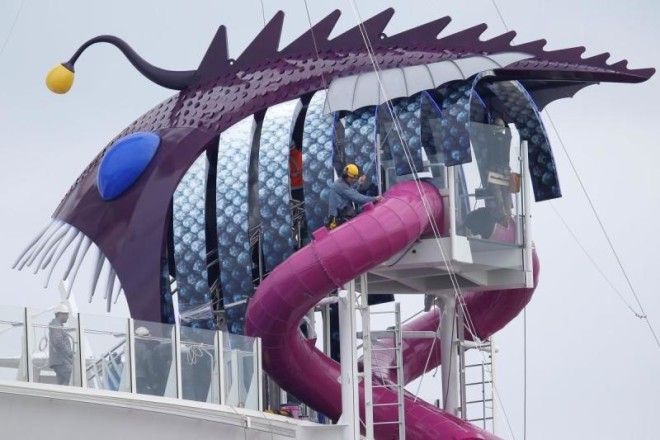 Other recreational activities include two surf simulators, two 43-foot-high rock walls, an ice skating rink, and a full-size basketball court.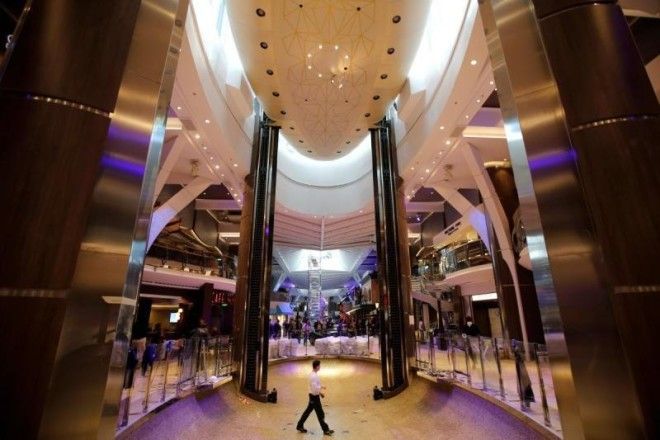 Harmony of the Seas has 24 guest elevators. That's right, 24.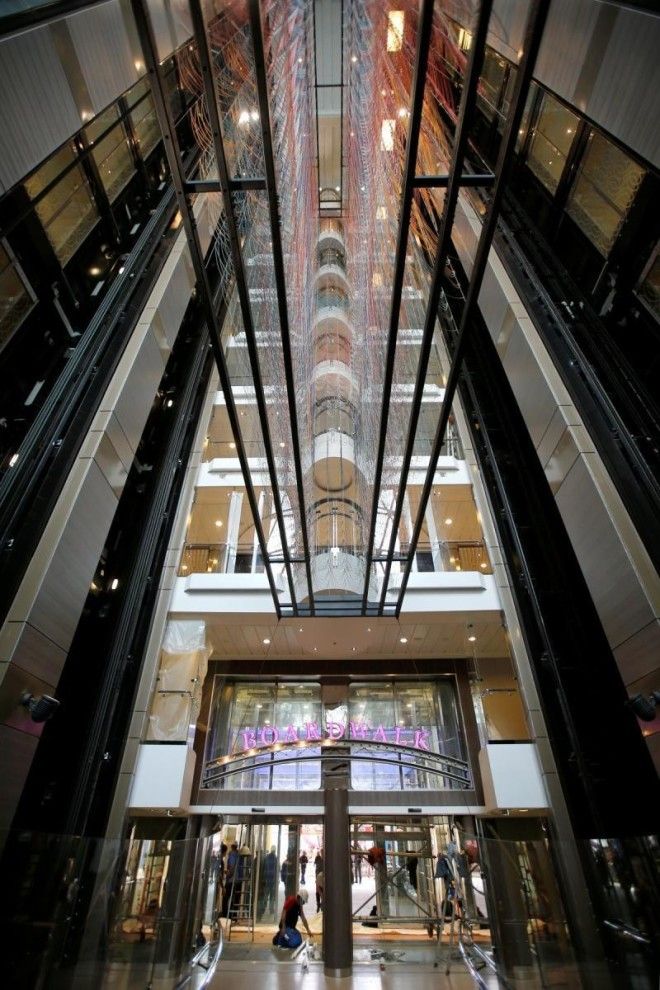 Royal Caribbean President and CEO Michael Bayley expects a fourth Oasis-class ship to the join the fleet in early 2018.