A couple decades ago, we watched Jennifer Love Hewitt become a superstar before our very eyes on television, thanks to the wonderful television show that is Party of Five. She garnered so much popularity on that show that before no time, she was a box-office starlet. She popped up in numerous hit movies and even received a Golden Globe nomination at one point in her career. It also helps that Hewitt happens to be a stunner in the looks department. To commemorate those looks, we compiled a list of her most dazzling pics. And when you're all done drooling over the pics, you can read all the fun facts about her below the pics.

15. Her Upbringing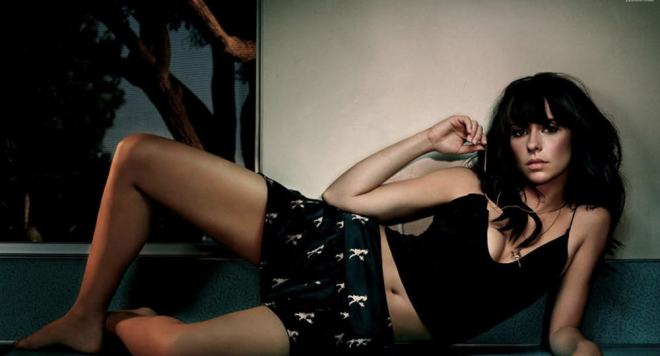 On February 21, 1979, Jennifer Love Hewitt was born in Waco, Texas. Her older brother, Todd, suggested to their parents that his new baby sister should be named Jennifer based on a school girl who he had a crush on at the time. Her mother came up with the middle name Love. She was born to Patricia Mae Shipp and Herbert Daniel Hewitt. Patricia was a special language therapist while Herbert was a medical technician. They were divorced when Jennifer was only six months old. In the wake of her parents getting a divorce, both Jennifer and her older brother were raised solely by their mother. Jennifer was raised in a small city in Central Texas called Nolanville, then Harker Heights.

14. A Star Is Born A Star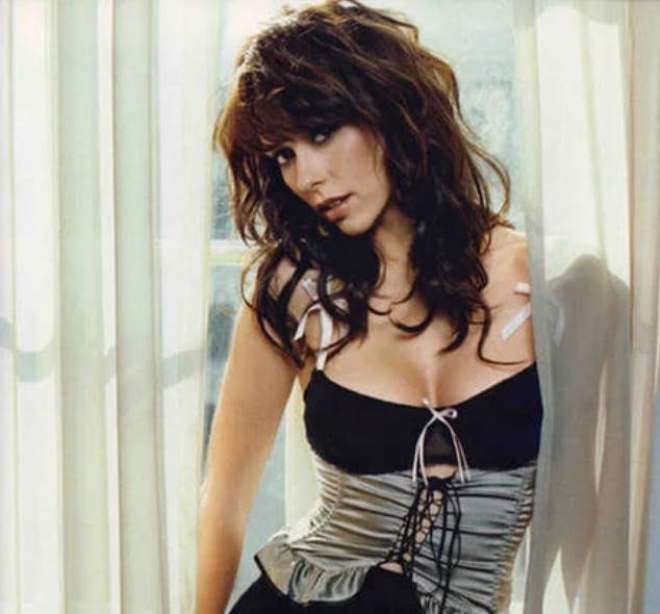 Jennifer Love Hewitt always had the makings of a superstar in the making. She always had an affinity for the entertainment industry, starting at a young age when she wanted to be a singer. At the age of three, she sang a cover of George Benson's "The Greatest Love of All" at a livestock show. A year later, she sang Kris Kristofferson's "Help Me Make It Through the Night" at a restaurant dance hall. At age five, she mastered ballet and tap dancing. By age nine, she was a member of the Texas Show Team, most notably performing for the Soviet Union. Eventually, at the suggestion of some talent scouts, Jennifer's mom moved her out to LA to work on a career in singing and acting.

13. Humble Beginnings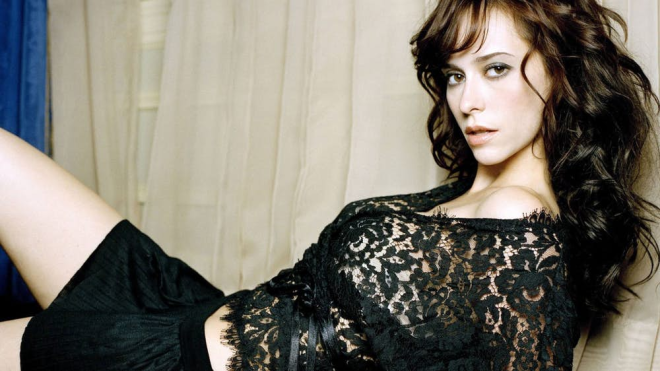 After arriving to Los Angeles, it was not so easy to reach the pinnacle of Hollywood superstar status. Every actor has to start somewhere, and it was a long road to glory for Jennifer Love Hewitt. Before she even found herself being considered for major roles in movies and television shows, she was working in commercials. Starting off frequently at a young age, it was no time before a young Hewitt did 20 commercials, mostly for Mattel toys. Eventually, a tv role did come her way, which was a Disney Channel role on Kids Incorporated that she reprised for three years straight. From there, Hewitt would pop up every now and again on a variety of television shows and movies for bit parts.

12. The Party Begins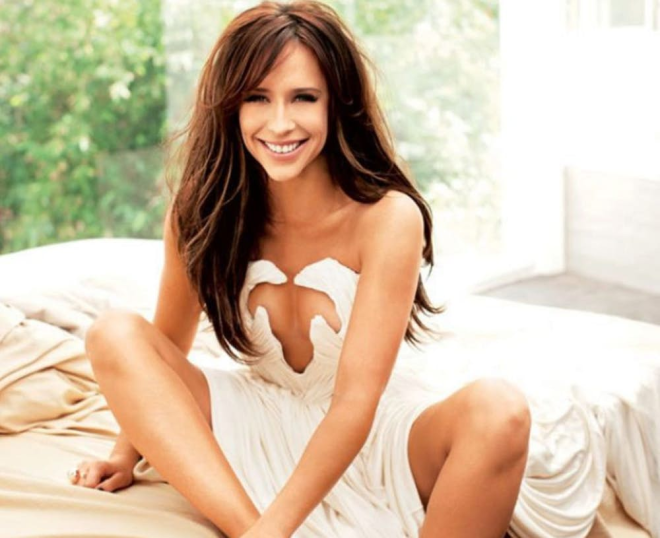 After spending a few years shifting through the Hollywood stratosphere, Jennifer Love Hewitt finally came across the first role that would get her globally recognized as a star in the making, and it is all thanks to an old friend from high school. Upon moving to Los Angeles, Hewitt attended Lincoln High School. It is there where she met her classmate, Jonathan Neville. Jonathan Neville grew up to become a talent scout and personally recommended Hewitt for the part of Sarah Reeves Merrin. She got the part and played it from season 2 until the sixth and final season on the Golden Globe winning series. Her character was a fan favorite who even received a short-lived spinoff called Time of Your Life.

11. Little Miss Movie Star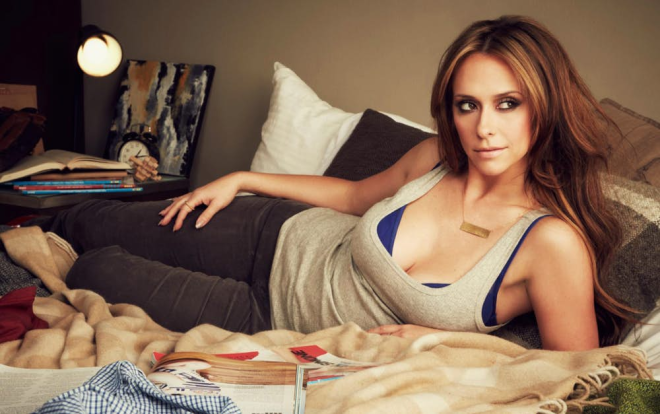 Hewitt's breakout role on Party of Five turned out to be the perfect launching pad for her to become the next big thing in Hollywood. She was in movies before Party of Five, but they were all small roles, like being a choir member in Sister Act 2: Back in the Habit. It was in 1997 when she really broke out in the film role, most notably with a starring role in the teen horror flick, I Know What You Did Last Summer. That film turned out to be a big box-office hit. A year later, she added two more box office successes to her name with the sequel, I Still Know What You Did Last Summer, and the high school party comedy, Can't Hardly Wait. Hewitt was on a roll and wasn't slowing down anytime soon.

10. Singing Ambitions
As we noted earlier, Jennifer Love Hewitt originally had aspirations to become a singer prior to deciding to give acting a try. Even when her career as an actress was on the high rise, still stay sang until her heart was content. At the age of 12, Hewitt released her very first album, Love Songs. Granted, it was released exclusively in Japan. The reason being, according to Hewitt, was because the Japanese "love perky music" and since she produced pop music, it seemed natural that she would be a hit there, which she was. After joining the cast of Party of Five, major recording label took an interest to Hewitt and singed her to a deal. For them, she produced two albums — Let's Go Bang and Jennifer Love Hewitt — and both flopped.

9. Music And Movies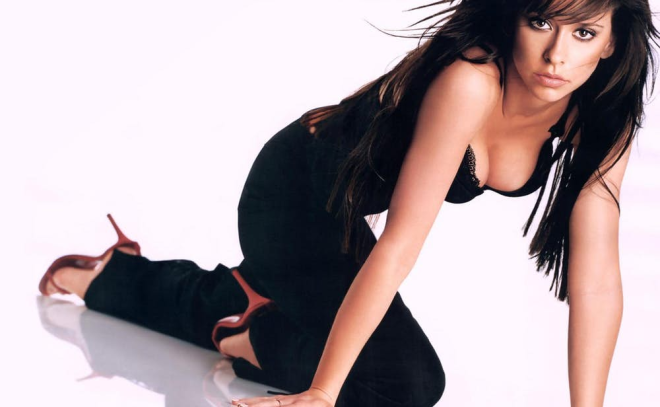 With her newfound success as an actress flourished, her endeavors as a singer continued to flounder. Since she could not sustain equal success in both worlds, she decided to blend her interests together. She frequently attached her singing talents to songs exclusively made for some of her movies. The recorded the song "How to Deal" for I Still Know What You Did Last Summer and it wound up being her first song to actually top the Billboard charts. When she played the voice of Madeleine in The Hunchback of Notre Dame II, she wrote and performed a song for the film called "I'm Gonna Love You," and won a DVD Premiere Award for "Best Original Song" for her work.

8. The New Millennium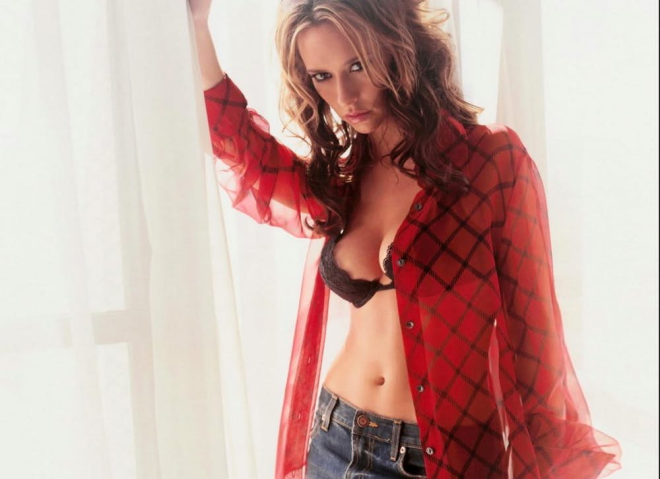 After accomplishing a plethora of achievements in mid to late '90s — such as being prominently featured on a hit television series, starring in multiple hit movies, and hosting an episode of Saturday Night Live — it would be an understatement to say that the '90s belonged to Jennifer Love Hewitt. The 2000's started off strongly for Hewitt, who came up against the biggest challenge of her acting career with playing Hollywood legend Audrey Hepburn in the television movie The Audrey Hepburn Story. While she did not attract rave reviews, it helped increase her popularity, which that year according to her Q-rating (measurement of brand appeal), she was the most popular actress on tv at the time.

7. Album Success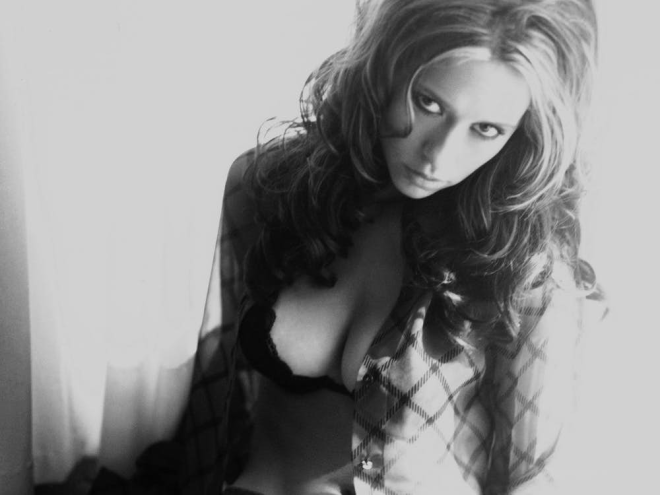 For much of her career, Jennifer Love Hewitt struggled to get her singing career to reach the same pinnacle of success as her acting career. That is until 2002 when Hewitt signed to Jive Records. It was through Jive Records where she released her fourth album, BareNaked, which was produced by Grammy award nominee Meredith Brooks. It turned out that Brooks's touch is just what Hewitt needed to snag a hit on her hands. Her single of the same name gave Hewitt her biggest hit record to date, charting highly on all global music charts. Her album was just as successful, peaking at #37 on the Billboard 200. Since 2004, apart from one compilation album, Hewitt has been largely inactive as a singer.

6. Box Office Success And Failures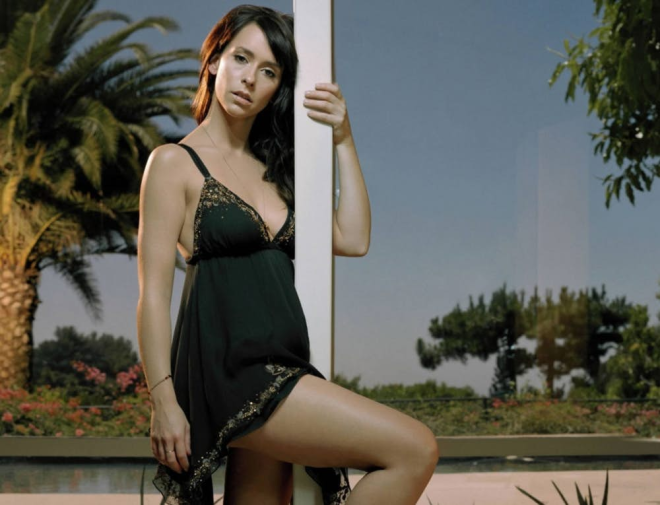 There was a time when it seemed as though Jennifer Love Hewitt's '90s success as a b0x-office superstar would be replicated throughout the 2000s and for a time, that was exactly the case. Her most critical success, Heartbreakers, was also a big financial success in 2001. From there, she had a string of critical failures (The Tuxedo, Garfield, Garfield: A Tale of Two Kitties), but they were still all high-grossing box-office successes. The same cannot be said for her 2008 animated picture, Delgo. Despite the all-star voice cast, the film was a huge flop, bringing in only $694, 782 from a $40 million budget. Hewitt's movie career hasn't been the same since and has mostly stuck to television since then.

5. Television Success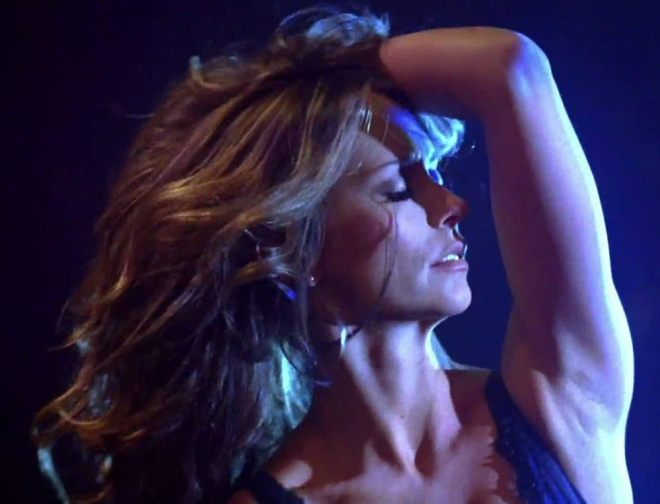 Over the past decade or so, Jennifer Love Hewitt's career has reached brand new heights on television, the same small screen platform that helped her become a star to begin with. It all started when she was cast in the starring role of The Ghost Whisperer. For five seasons, Hewitt enticed and electrified audiences as Melinda Gordon on the Emmy nominated series. Her tv success would not stop there as Hewitt would later be nominated for a Golden Globe thanks to her lead role in the 2010 Lifetime original movie, The Client List. She also starred in the tv show spinoff of the same name. Last we saw of Hewitt, she starred in season 10 of Criminal Minds, but had to leave when she got pregnant.

4. Her Love Life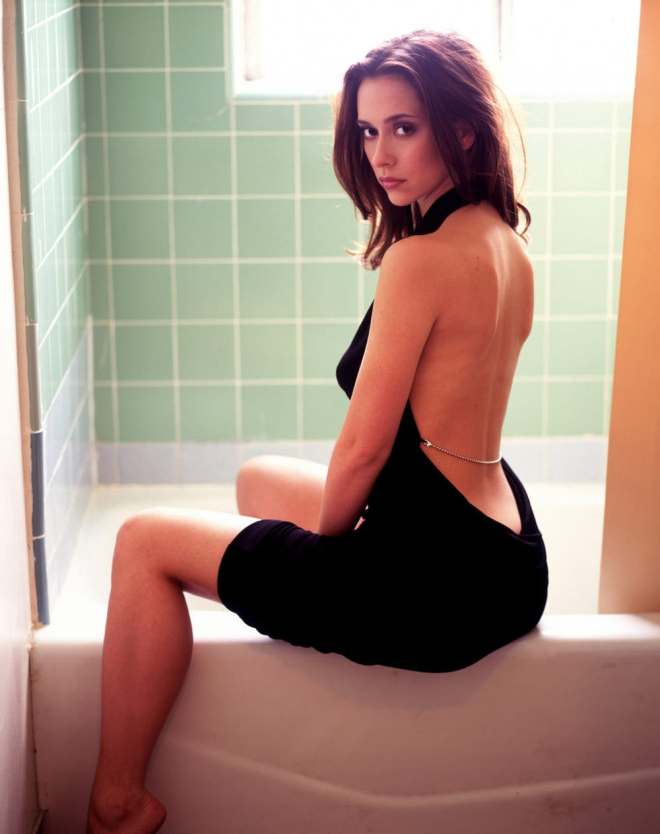 Jennifer Love Hewitt's love life has always been well documented among the public. In the late '90s, she dated fellow actor Will Friedle, who starred with in the film Trojan War and around the same time, she guest starred on his show Boy Meets World. Later on, she found herself emotionally attached to the lead singer of LFO, Rich Cronin. She even appeared in the music video for "Girl on TV," which Cronin wrote specifically for her. Then, she was romantically linked to Scottish actor Ross McCall. The two were engaged in 2007, but broke it off by 2008. Afterward, she started seeing comedian Jamie Kennedy. Finally, she hooked up with her Client List co-star Brian Hallisay. The two got married in 2013 and later that year, had their first child. Their second child was born two years later.

3. Maxim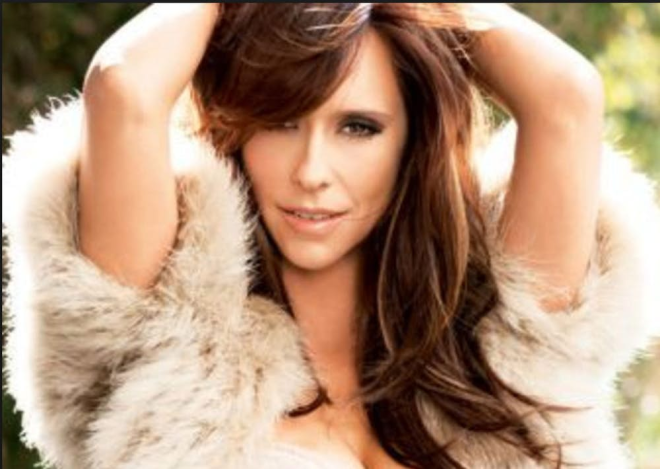 For what seems to be like her entire career, Jennifer Love Hewitt has always been praised and noted for both her beauty and her s*x appeal. A countless plethora of magazines have allowed Hewitt to grace their covers to highlight her striking good looks, especially Maxim. There have been multiple years where Jennifer Love Hewitt appeared on the magazine's year end Hot 100 lists. The first time came in 2005, when Hewitt made #35 on the list. Then, in 2008, Hewitt managed to get herself even higher on the illustrious Hot 100 list at #20. She ranked a little lower in 2010 at #35, then made it back to #20 in 2012. The next year in 2013, Hewitt peaked at her highest yet at #6.

2. The Writer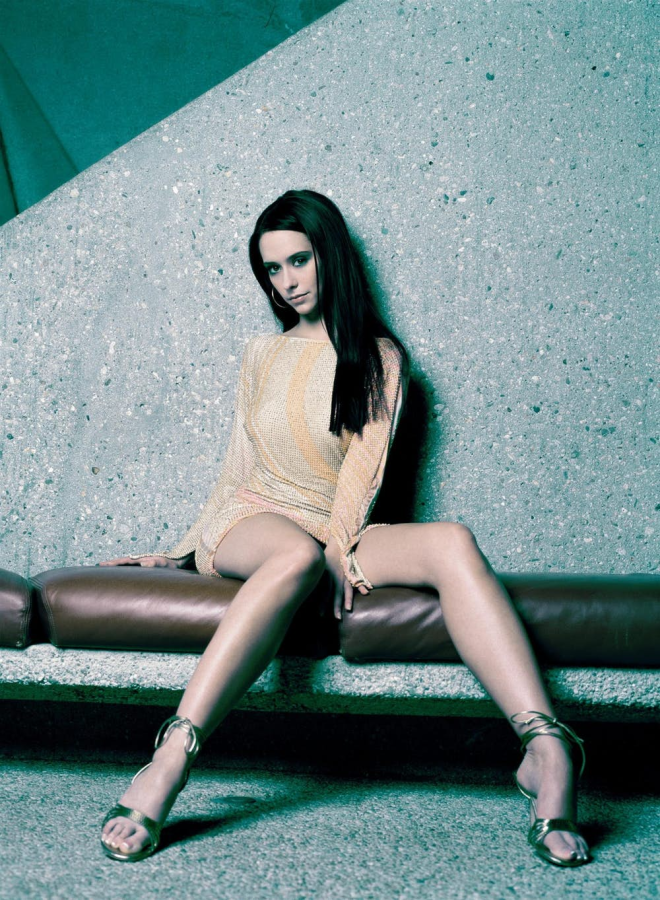 While singing and acting will always remain Hewitt's undivided passions, she also happens clench onto a talent in writing. In 2009, she shocked many of her fans by making a surprising transition into the comic book world. Based around the unique idea surrounding the strange adventures that characters get into after being in possession of a music box, Hewitt created a five-issue mini series called Jennifer Love Hewitt's Music Box. A year later, she wrote a dating advice book called The Day I Shot Cupid. The week of it's release, the book became a New York Times' bestseller. In 2011, she said that she was working on a sequel to the book, but we have yet to hear anything else on the matter.

1. The Stalker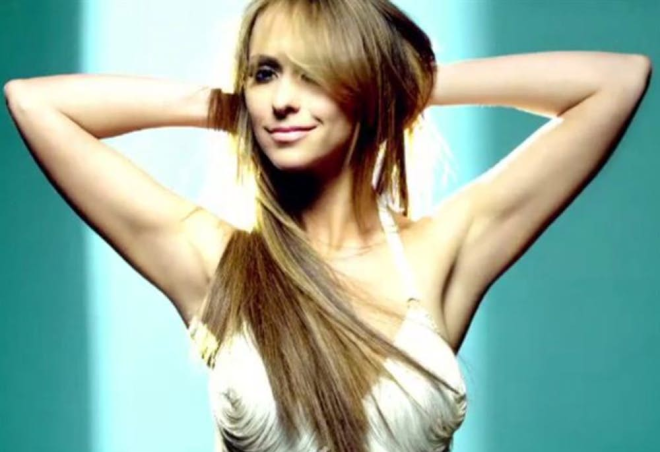 One of the dangers that comes with being a celebrity is how likely it is to be stalked by a crazy fan. It happens frequently to celebrities in Hollywood, and even Jennifer Love Hewitt was a victim of stalking at one point in her life. She unfortunately earned the unwanted attention and affections of one Diana Napolis. Napolis was a social worker who had a history with stalking celebs, previously receiving a restraining order from Steven Spielberg. In 2002, a day after falsely posing as Hewitt's friend to get into the premiere of The Tuxedo, Napolis "verbally confronted" Hewitt on the Grammy red carpet. She accused Hewitt of controlling her mind and being in some satanic conspiracy against her. After getting in a shoving contest with Hewitt's mom and being charged with six related felonies, Napolis was sentenced to a year in jail and five months in a mental hospital.