1.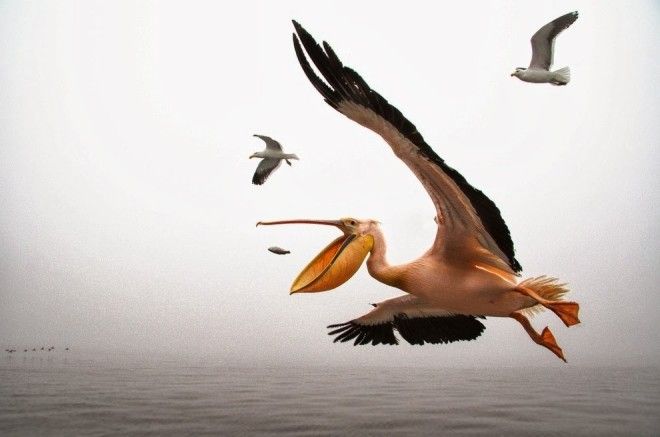 Romulo Rejon – "I was in a marine cruise in Walvis Bay, Namibia, watching dolphins, seals, mola molas, cormorants, not paying so much attention in taking pictures. But then, the captain threw a piece of fish from the boat and I had the privilege of picturing a pelican at the exact moment he grabbed the bite."
2.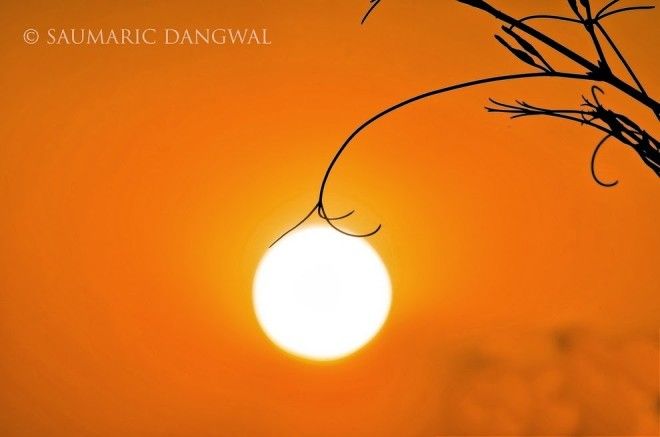 Saumaric Dangwal
"Took this pic from the terrace of my house in Dehradun, Uttarakhand."
3.
Akif Tanzeem
"After spending hours in chase of lightning, its worth it to end up shot like this."
4.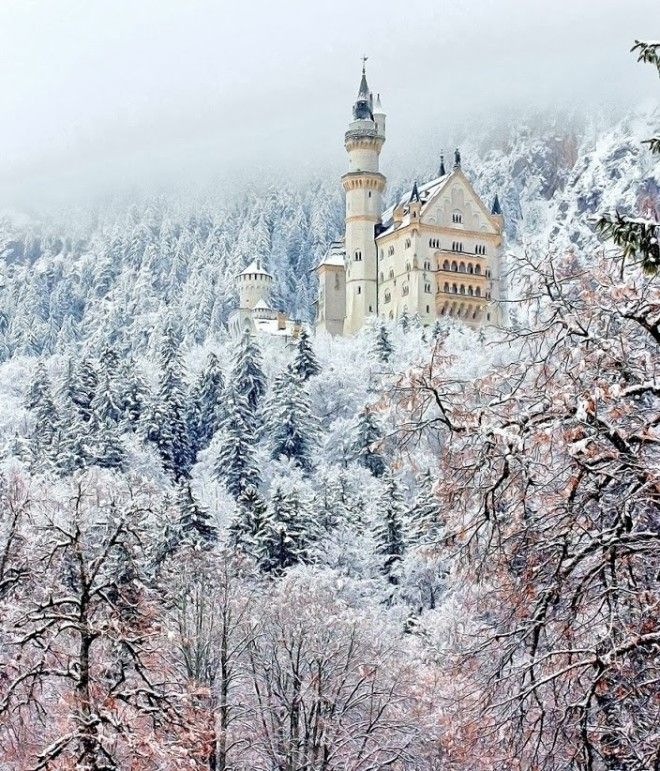 Luiz Pires
"I was living in Munich a couple of years ago and had my mother and sister visiting me for a few days. We decided to brave the winter conditions and icy roads to drive to Neuschwanstein castle a couple of hours away. When we got there, the weather had completely cleared and we were rewarded with amazing 'winter wonderland' scenes everywhere we looked. Not only that, but the town was about as empty as I'd ever seen it – it is typically overrun with tourists."
5.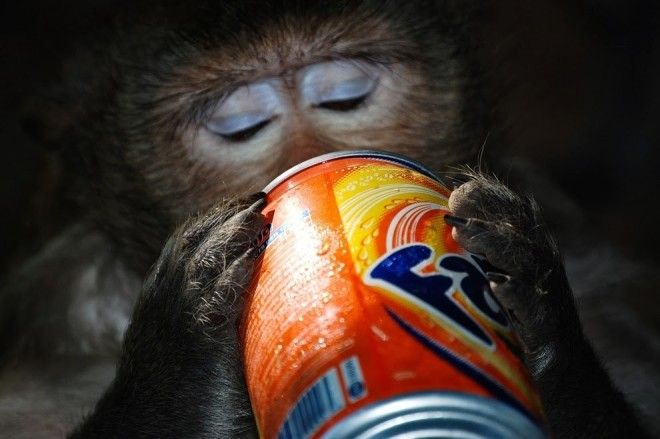 Lola Akinmade Åkerström
"I was traveling through Cambodia as a photojournalist with a nonprofit organization, and on one of our days off in Phnom Penh, we decided to visit heritage site (and tourist trap) Wat Phnom with its elephant park and resident monkeys to relax a bit. As monkeys of varying sizes scurried around interacting with visitors, I noticed they were being fed snacks, fast food, and soda. A man walked up to the monkey above and handed it a can of Fanta and it started downing the can like it was sweet nectar from the gods."
6.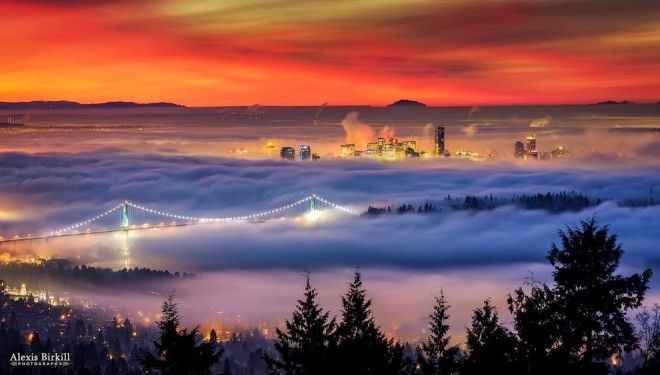 Alexis Birkill
"This is one of my favorite photographs, mainly because of the perseverance required to take it, and the thrill of finally getting the right conditions. Vancouver doesn't get temperature inversions that often, but in January we had a few days where they occurred early in the morning, with the resultant fog typically dispersing by midday. I'd been wanting to get a photograph like this for a long time, so when I saw the conditions forming, I knew that this was my chance."
7.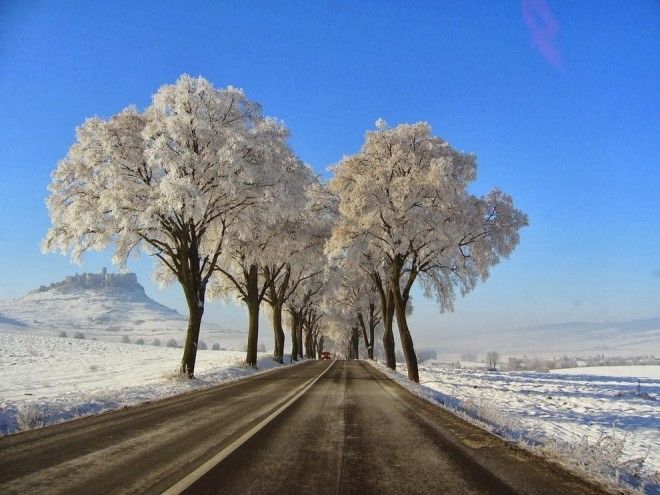 Kevin Davies
"This was my best photograph. Taken in Kosice, Slovakia from a motor vehicle. The amazing part was the weather system we had just travelled through to get here. Caught between two mountains it was blizzard conditions with almost no visibility. Then we travelled a road tunnel straight through the mountain on our way to Sucha Bela, a popular walking trail. When we came out the other end of the tunnel and saw blue skies I gasped. To go from near zero visibility to clear blue sky was amazing enough then to see the trees with frozen leaves like this against a blue backdrop was a photo I just had to take."
8.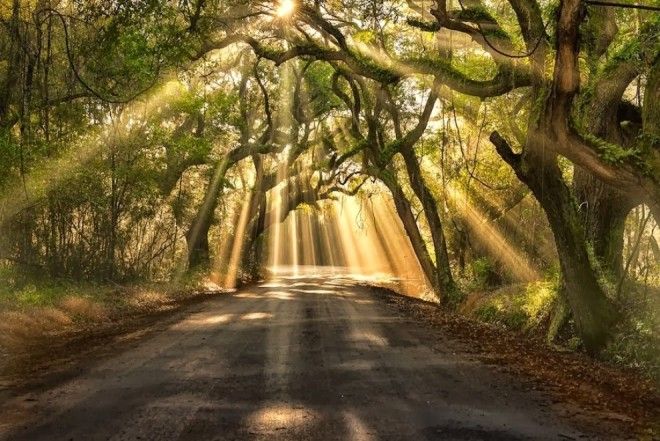 Michael Woloszynowicz
"Shot it on Botany Bay Road, Edisto Island, SC."
9.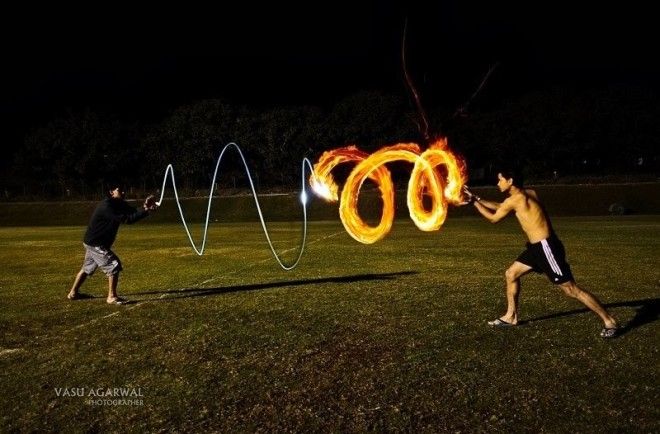 Vasu Agarwal
"Took me a long time to do this perfectly in a single shot! My college friend agreed to go shirtless in the biting cold of February in Dehradun, India. This is light paining, using a torch and newspaper on fire. In fact, the photo involves 4 people, two of them are standing still, while the other two move swiftly with the torch and the newspaper."
10.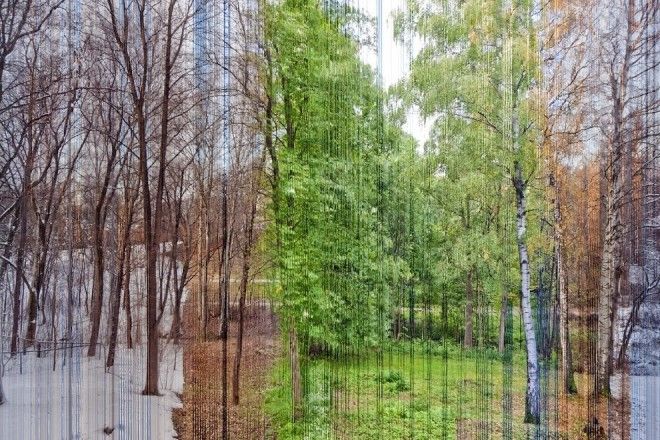 Eirik Solheim
"This image consists of 3888 images taken from the same spot through one whole year. I stitched together one image from one pixel wide columns from each image. January to the left, december to the right. The image is the view from my flat in Oslo, Norway."
11.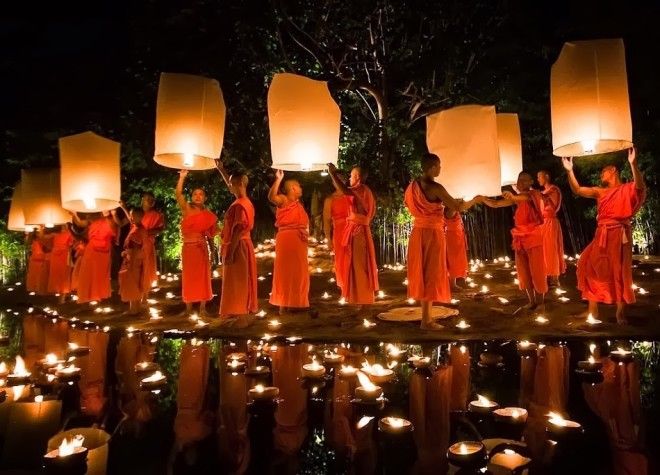 Daniel Nahabedian
"This one is probably the best I've taken in the past few years living in Chiang Mai, Thailand. It was shot during Loy Krathong festival.
12.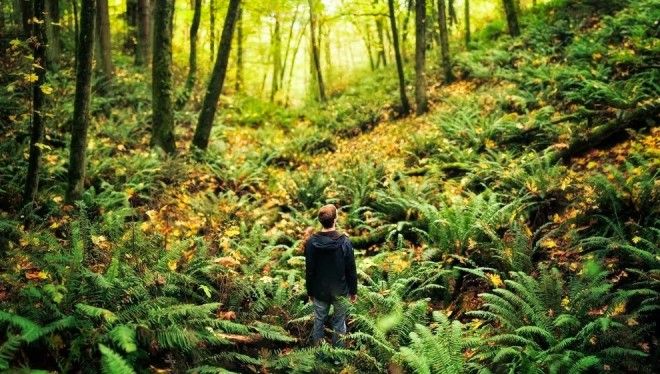 Jared Chang
"This is a stitched panorama of ~24 shots; this allows a simulated effect of the shot being taken with a 24 f/.8 lens wide open (actually shot with a 50 1.4)."
13.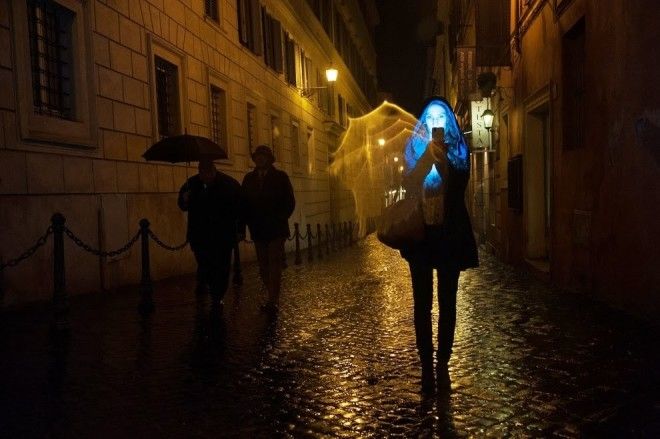 David Sermon
"I'm pretty pleased with this one. It came out of a whole series that I was shooting where I hacked cheap flash guns apart and wired them into phone and TV screens. No editing involved, just some minor tweaking and an interesting trip through airport security."
14.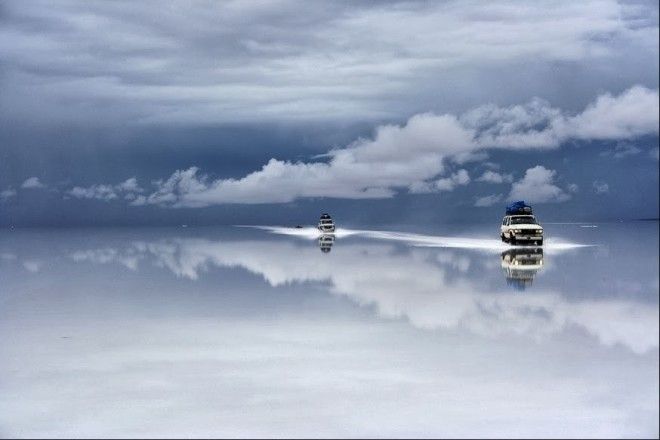 Guy Nesher
"My best photo to date, taken during a trip to the Bolivian salt desert."
15.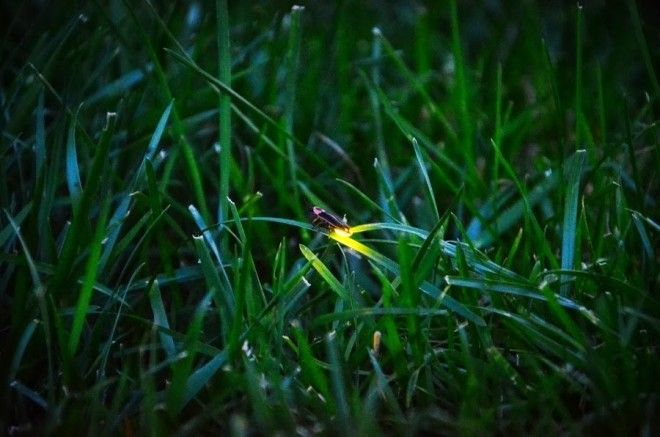 AJ Sethi
"I took this photo on a summer evening/twilight in my backyard. This little thing was glowing while sitting on a twig. It is all natural and I did not edit or photoshop this firefly."
16.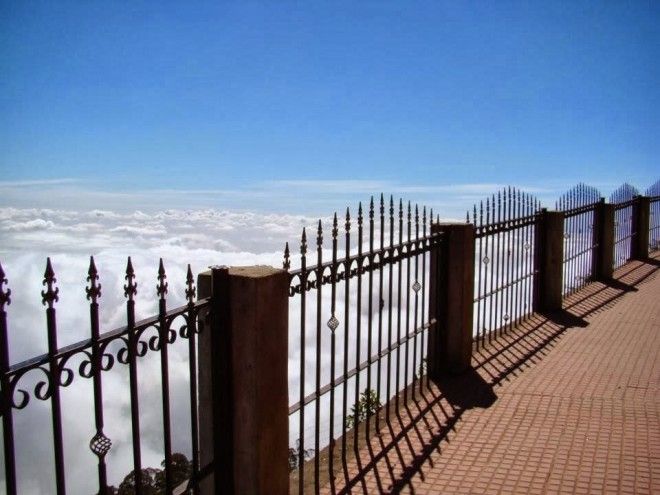 Samarth Mehrotra
"I took this one at Coaker's Walk, Kodaikanal, India. It mimics a pathway to heaven (or how the concept is described and romanticized in books)."
17.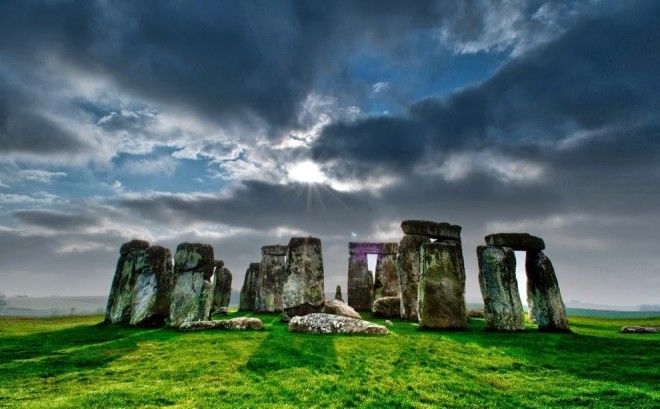 Sanjay Nair
"Got this chance to photograph the historic Stonehenge at Salisbury, where I got lucky with the cloud formation and the sun playing hide and seek. Had to wait for sometime to get the right shot."
18.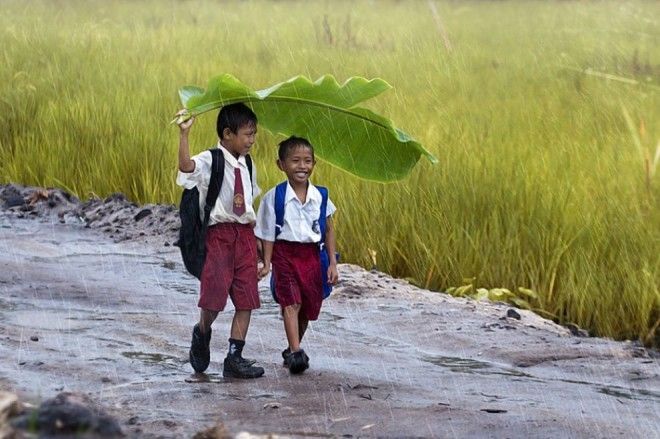 Kendisan Seruyan – Thats why friends are for!
19.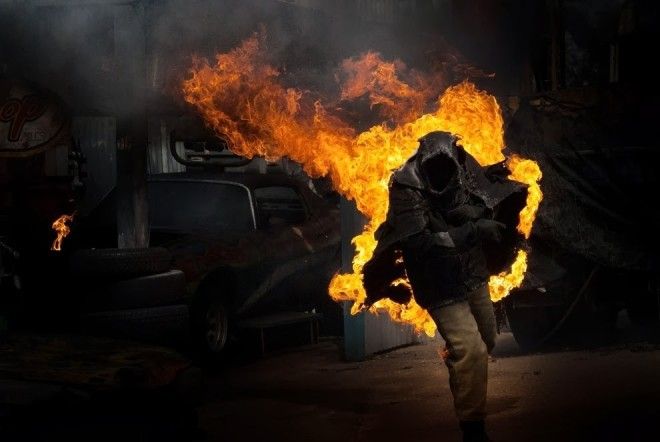 Phil Strahl
"Hard to pick a favorite but this one turned out pretty well."
20.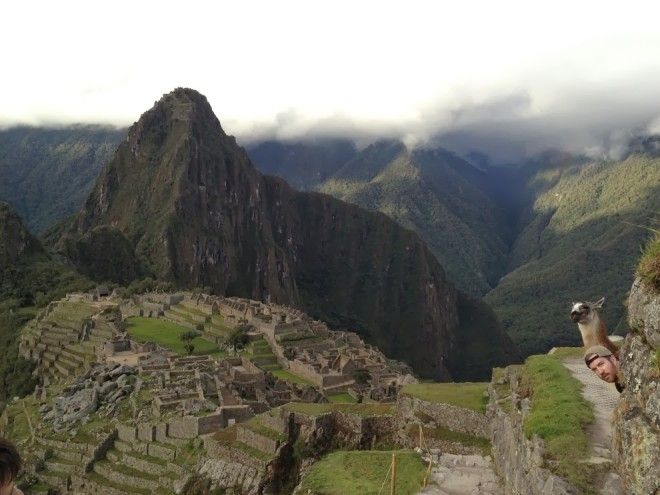 Spencer Bryan
"Unedited picture a friend took of me and a new friend at Machu Picchu, who was happy to pose – taken on an iPhone 4. Photo credit to Hussein Nasreddin."
21.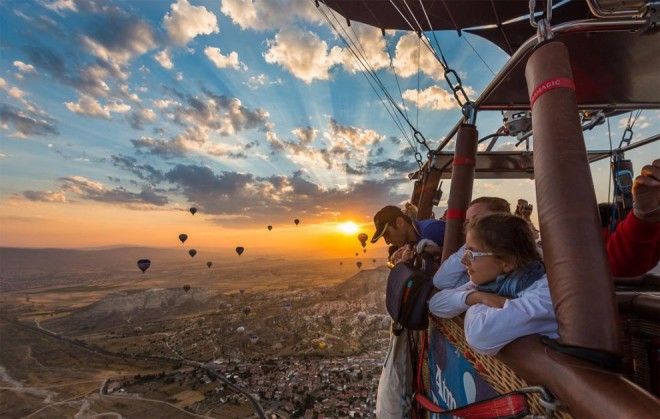 Alessio Andreani
This is one of my favorite photo, taken from an hot air balloon in Cappadocia (Turkey). Well, I've printed big at home and every time reminds me of the amazing experience of flying with a balloon. It's my favorite also for the publications on a couple of magazines.
Some extra shots:
22.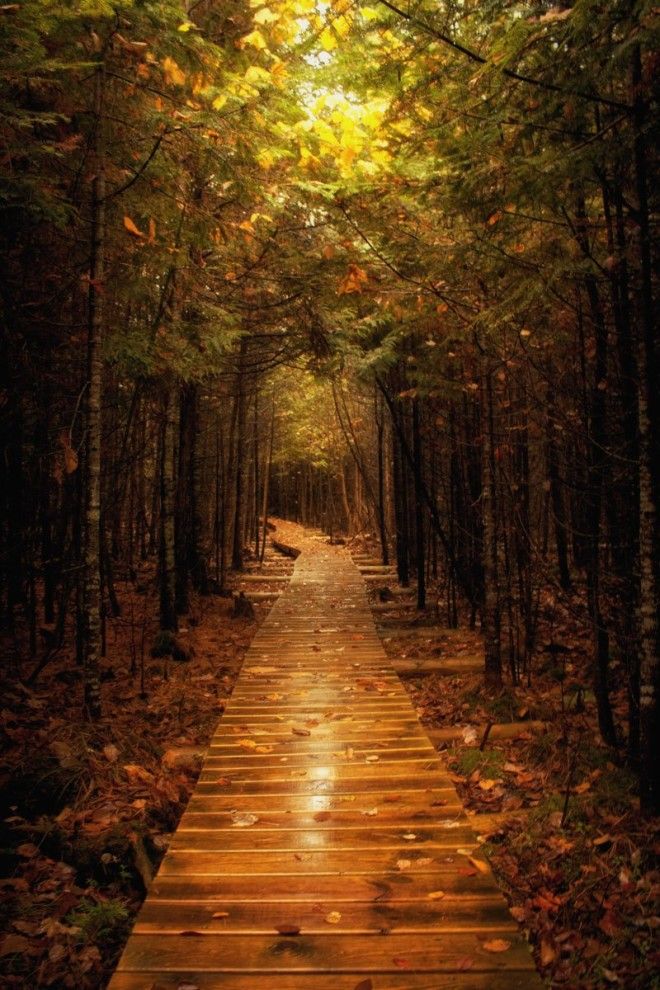 By Jeffrey Walker
I'm going to have to go with this one because it is something I never expected I would see and didn't plan on making a stop at this nature preserve that I didn't know existed until I saw a sign for it while travelling Michigan's Tunnel of Trees. When I saw the how the light and shadow created a magical tunnel along this section (especially that near perfect arch at the end), I just had to capture it.
23.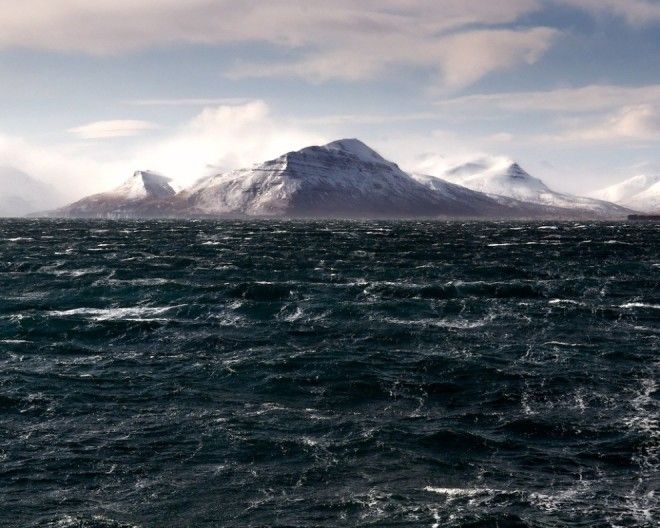 By Dan Brazelton
This was taken from the deck of an ocean going tug hiding from 100 knot winds behind the island you can see. In the shelter, it was only 50 knots. And -50 degrees. I could only stand for a couple of seconds before the cold was too much and the lense was too wet. Then I took some time to warm up and try again. This was the best shot.
24.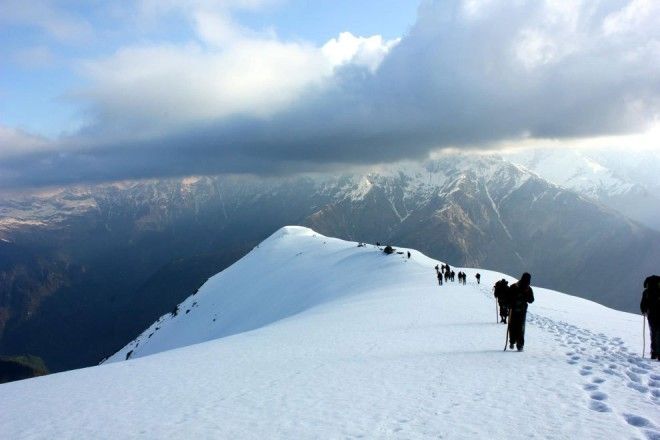 By Partha Sarathy
This is my best shot Taken at Tilalotni, Himachal Pradesh ~13,000 ft…