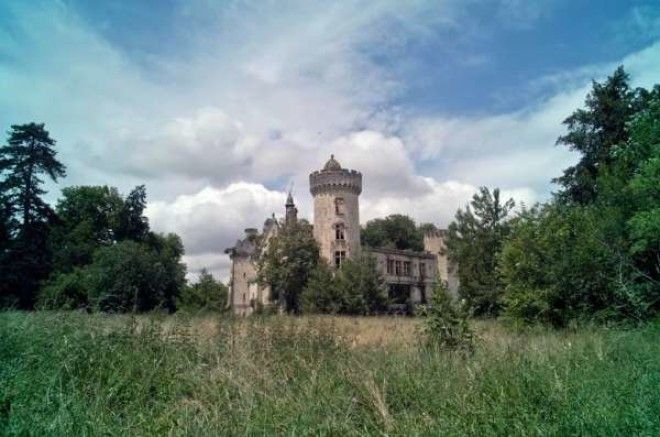 A Hidden History
Everywhere you look, moss and shrubbery are overrunning its grand windows, balconies and towering archways; it's a grand reveal waiting to happen. But many centuries ago, this castle was a gathering place for the rich and famous.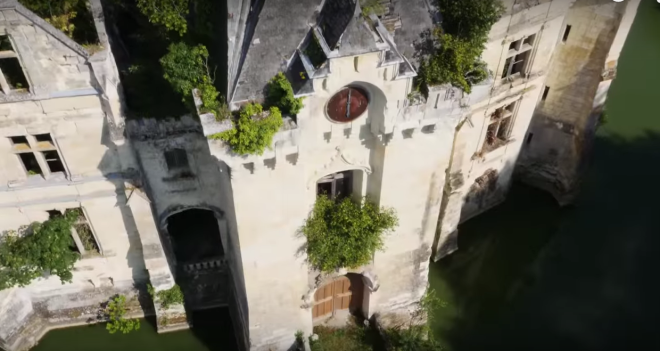 A Living Part of History
Look closer, and you can see hints of the castle's former self. You can imagine party-goers peering over the balconies, drinks in hand; a couple out by the water sneaking a kiss. Now, only the shadows of the castle's countless visitors still visit.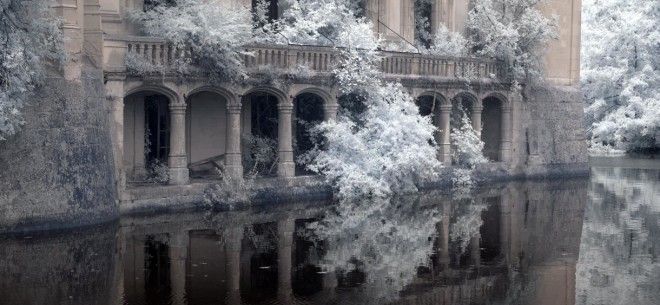 A French Gem
Château de la Mothe-Chandeniers is located in the town of Les Trois-Moutiers, in the Poitou-Charentes region of France (about 200 miles southwest of Paris).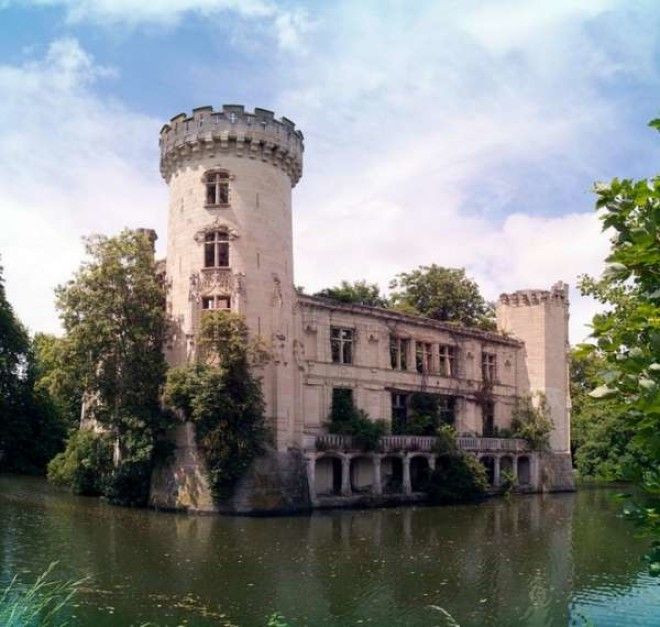 A Real-Life Mote Still Exists Today
It sits on a large portion of land and just like in classic fairytales, is completely surrounded by a mote. Crossing a narrow bridge to the towering front doors is the only direct way to the castle.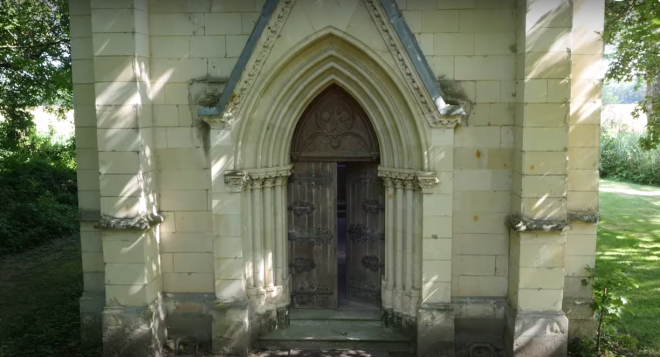 The Castle Has a History of Royalty
Construction of Château de la Mothe-Chandeliers began early in the 13th century, where it was owned by the Bauçay family, a powerful and influential family that had strong ties to generations of kings and other members of high-society.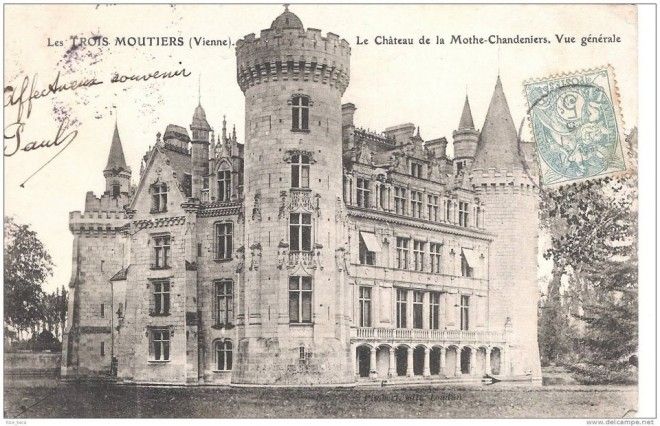 …And a History of Turmoil
Unfortunately, the castle's illustrious history has been rife with turmoil since the Bauçay family ownership.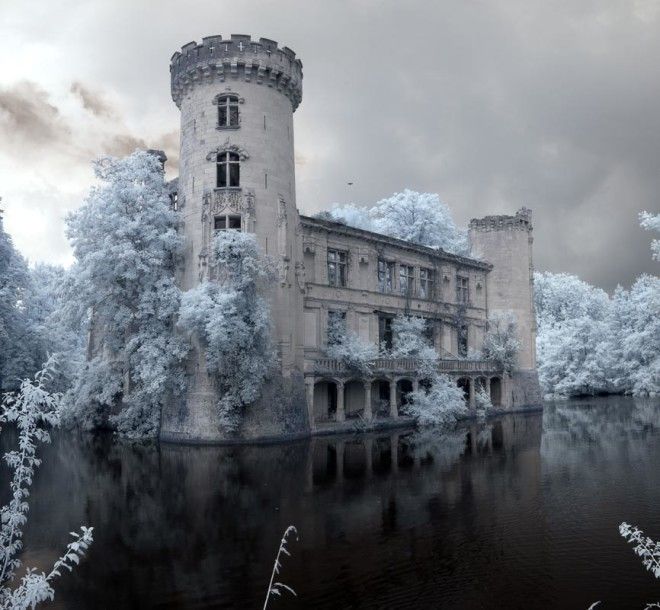 The Castle Was Impacted by the French Revolution
It was taken twice by the English during the Middle Ages and then became a well-known destination for parties and gatherings for high society. The party didn't last long, though; the castle was ransacked again during the French Revolution.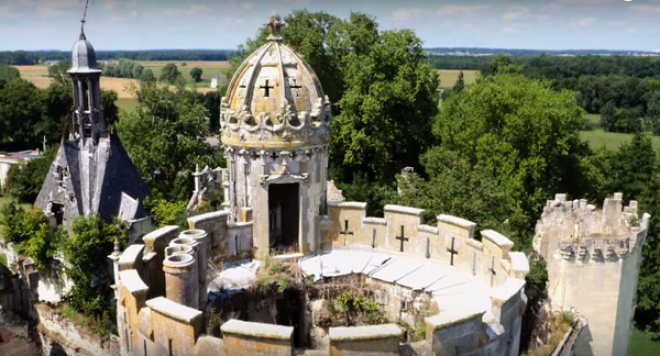 You Can Still See its Former Beauty
In 1809, François Hennecart, a wealthy businessman who wanted to restore the Château to its original grandeur, purchased the castle.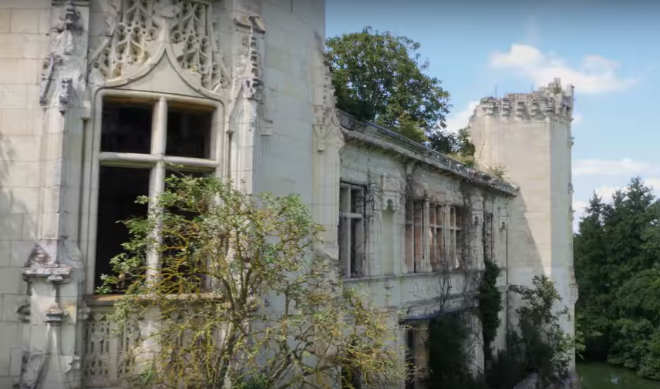 The Castle Even Has Ties to Napoleon III
In 1857, it was passed to Baron Lejeune Edgar, a prominent Frenchman. He was Esquire of Napoleon III, and the son of a famous French general, who also had ties to the Swedish royal family.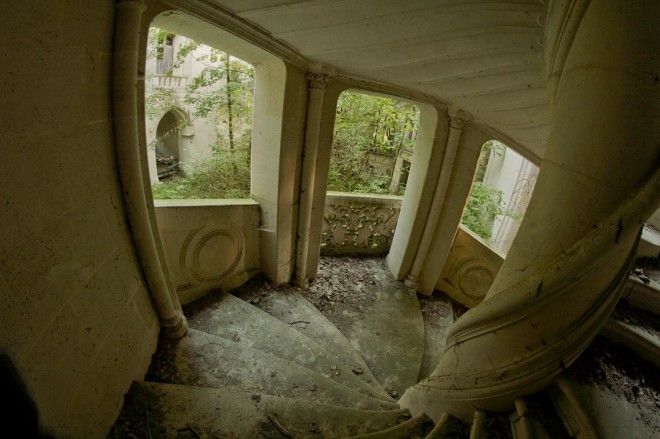 Imagine Royalty Gathering Here…
It seems fitting that a man in such high standing should live in a castle! Once again, the lavish parties and gatherings began–and ended–at the castle. Guests filled the grand stairways, the ornately designed rooms and traversed through the elaborate archways.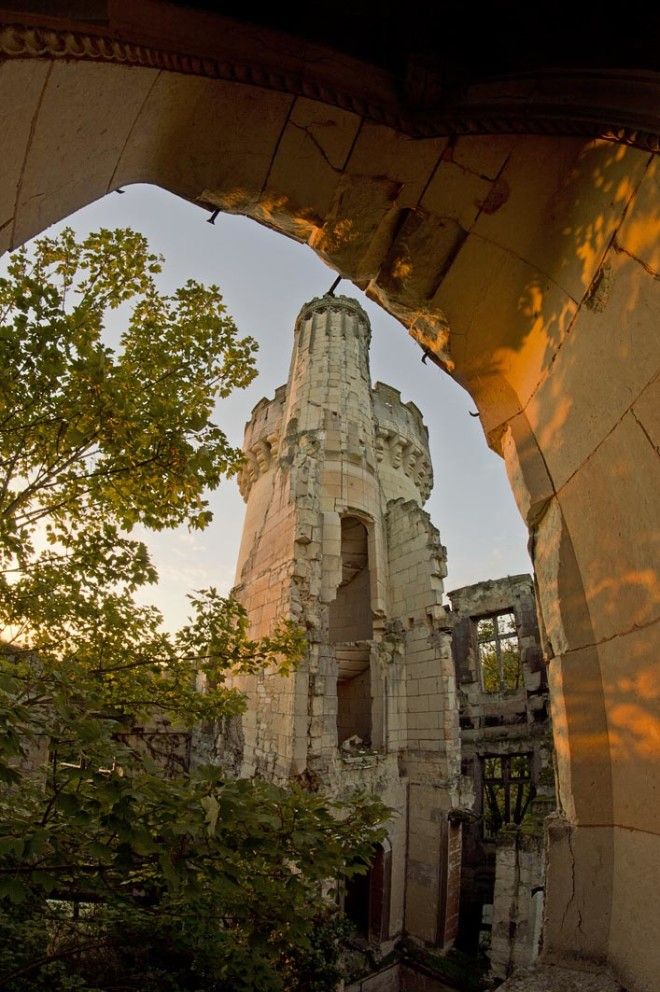 No Detail Was Spared When This Castle Was Built
From the delicate, stained-glass windows to the intricate architecture, every inch of this castle was designed to impress.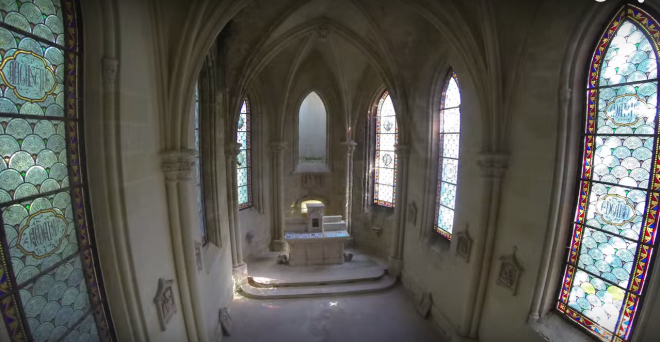 Outdoors or Indoors, There's No Shortage of Beauty
It has been many centuries since this beautiful castle was built, and yet its gorgeous stonework can still be admired.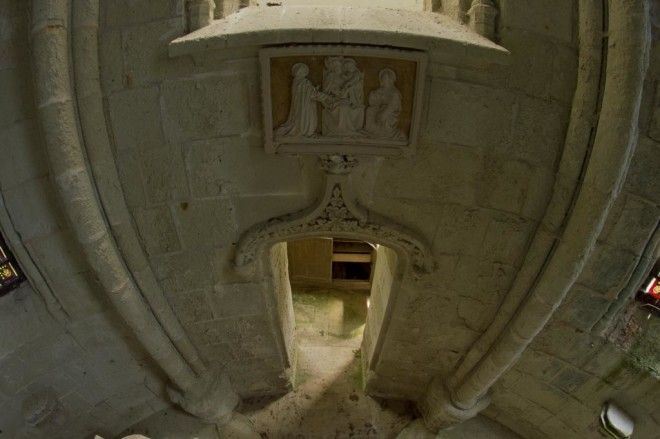 Until a Fire Left it in Ruins
Sadly, in 1932, a fire ravaged the castle and destroyed most of its contents. It's stated that an entire library of rare books, tapestries, antique furniture and valuable paintings had all been lost.
After the Fire, the Castle Was Abandoned
After the fire, the castle had been abandoned until 1981, when a teacher named Marc Deyemer purchased Château de la Mothe-Chandeniers, hoping to start repairing it.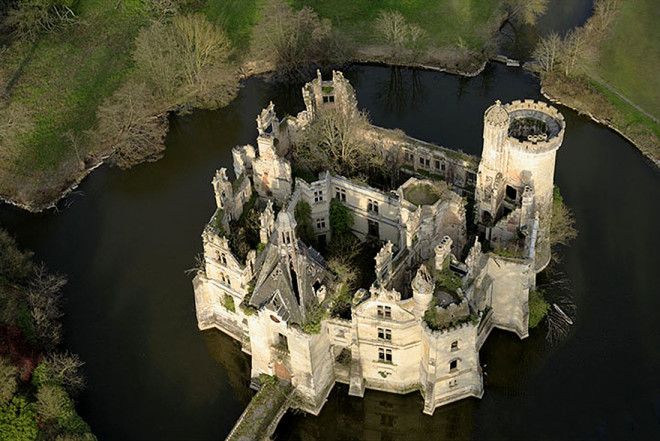 Nature Started Taking Over
After being left in disrepair for so many decades, nature started to take its toll on the castle. Branches, trees, plants, and vines started slowly chipping away at the castle's former beauty–but you can still see what used to be.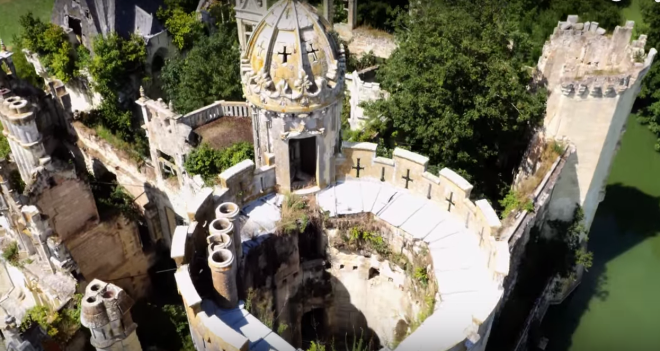 But its History Is Impossible to Forget
It's hard not to let your imagination run wild, envisioning the thousands of affluent and royal people who graced the castle's property; how beautiful and opulent the lavish parties must have been. Castles such as Château de la Mothe-Chandeniers are living, breathing pieces of history.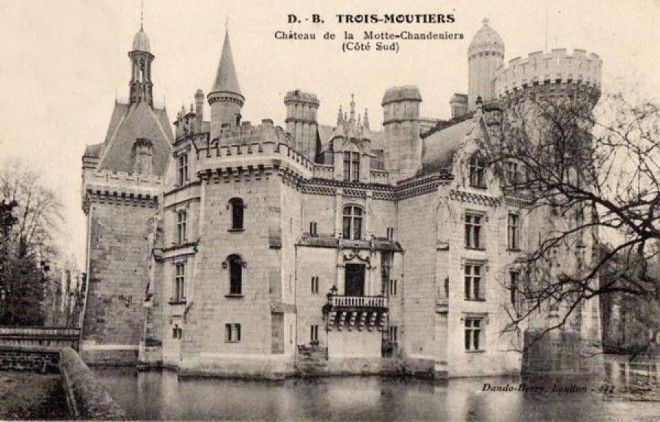 Despite New Ownership, the Castle Continues to Decay
Unfortunately, Marc Deyemer has not been able to stop nature from continuing its takeover of the castle.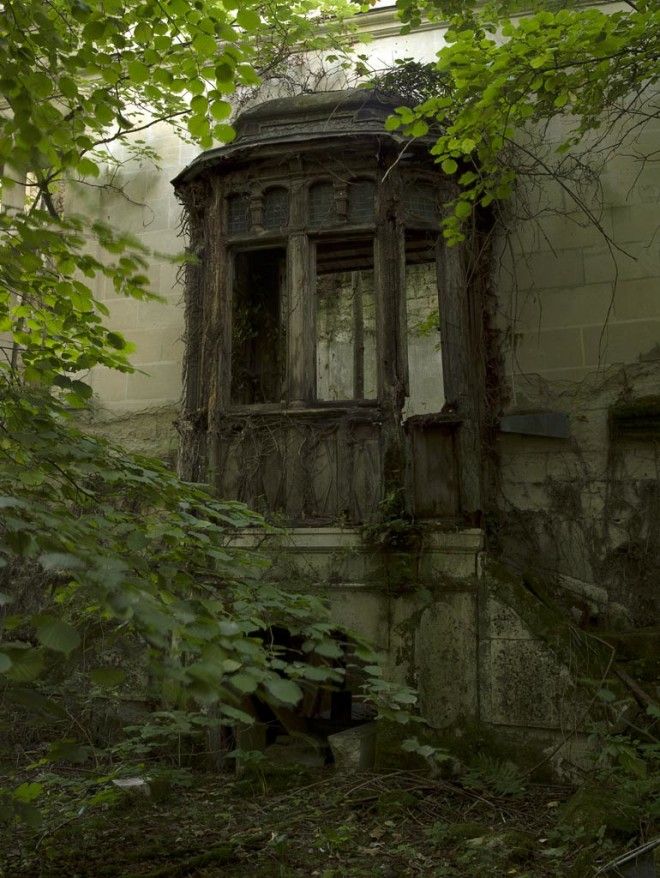 But Not Everyone Has Lost Hope
However, there are many other people who are joining the fight to keep Château de la Mothe-Chandeniers from the grips of further decay.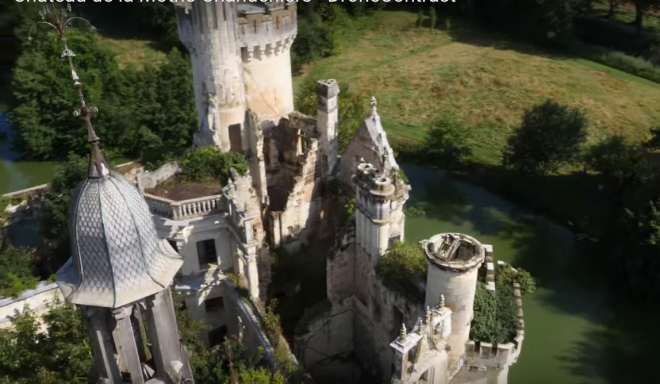 Non-Profit Groups Are Raising Awareness
Recently, a non-profit group started a Facebook page dedicated to bringing awareness about the castle and fundraising for its restoration efforts. The group's message is simple: "Save the castle."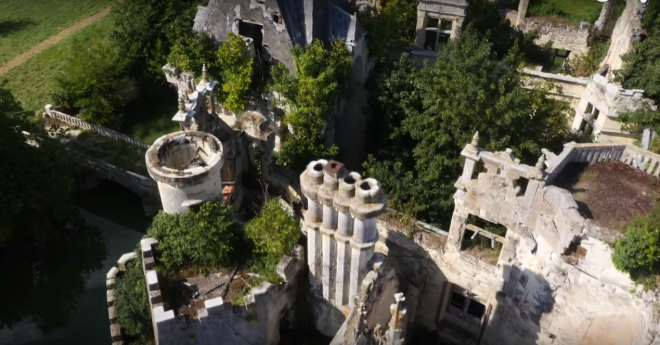 And "Friends" Are Doing All They Can to Re-Start the Restoration
In fact, Friends of Château de la Mothe-Chandeniers is also doing all it can to aid in getting the castle back to its pre-fire beauty.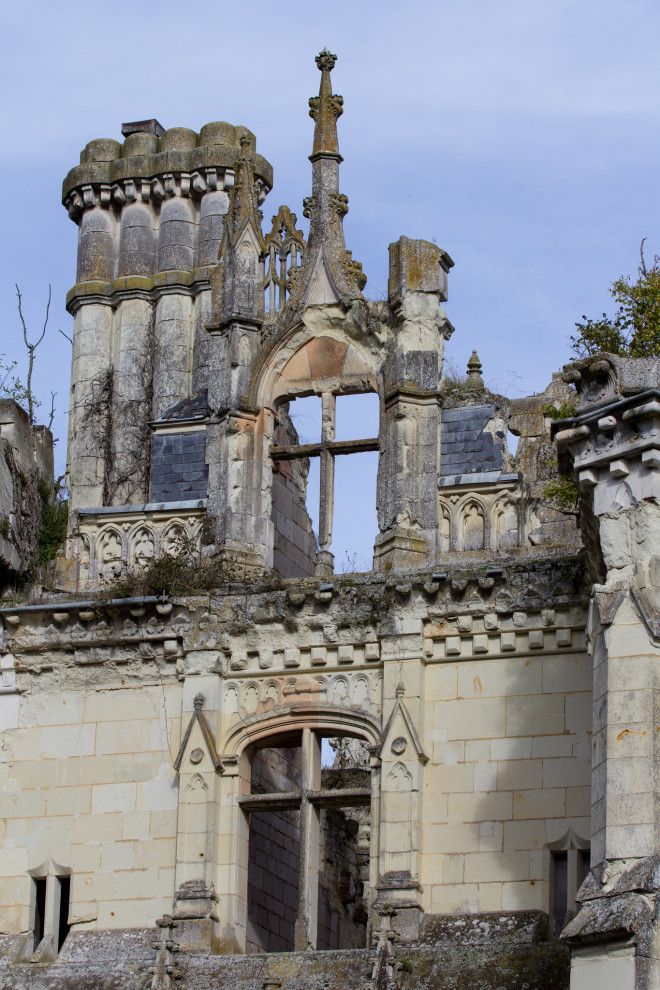 Must See Footage!
In the video below published by dronecontrast.com, filmed with the help of a remote-controlled drone, you can see how the castle looks today. These high definition shots set to a stirring selection of classical music is quite impressive: