Margaret Bourke-White (1904–1973)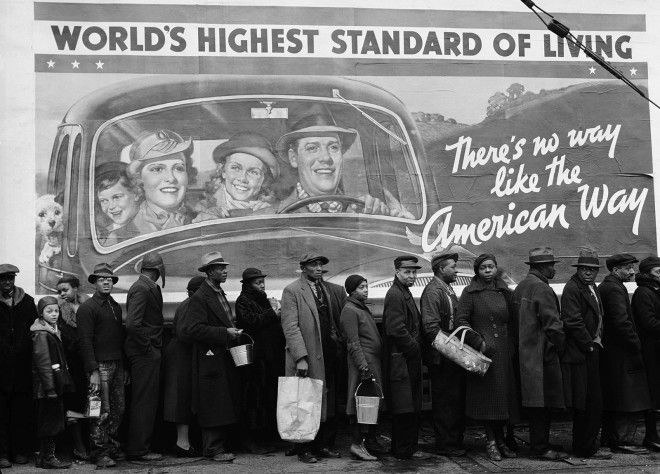 Noted as the first female war photographer from the United States, Margaret Bourke-White took sharp and poignant pictures that defined American culture during the mid-20th century. In 1936, the first issue of Life magazine featured her coverage of the construction of the Fort Peck Dam on its cover, while iconic work on subjects from the Great Depression to the Holocaust secured her legacy as one of the greatest photojournalists in history.

Consuelo Kanaga (1894–1978)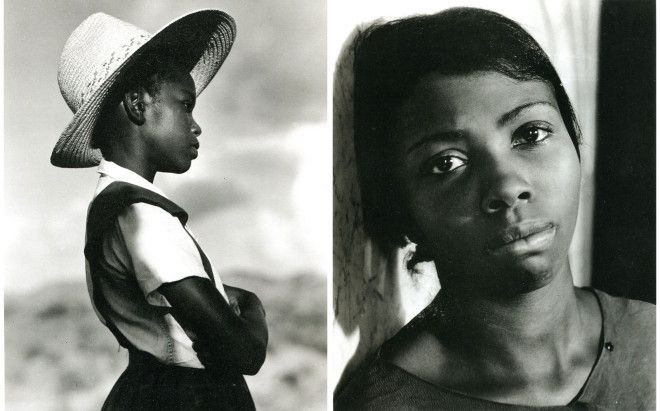 During the early 20th century, Consuelo Kanaga was one of the few photographers in the United States who highlighted the social and political struggles of African-Americans and people of color, capturing famous faces like Langston Hughes and Countee Cullen. Her pictures spanned genres of documentary and modernist art, fused with a unique blend of social awareness that defined her work.

Dorothea Lange (1895–1965)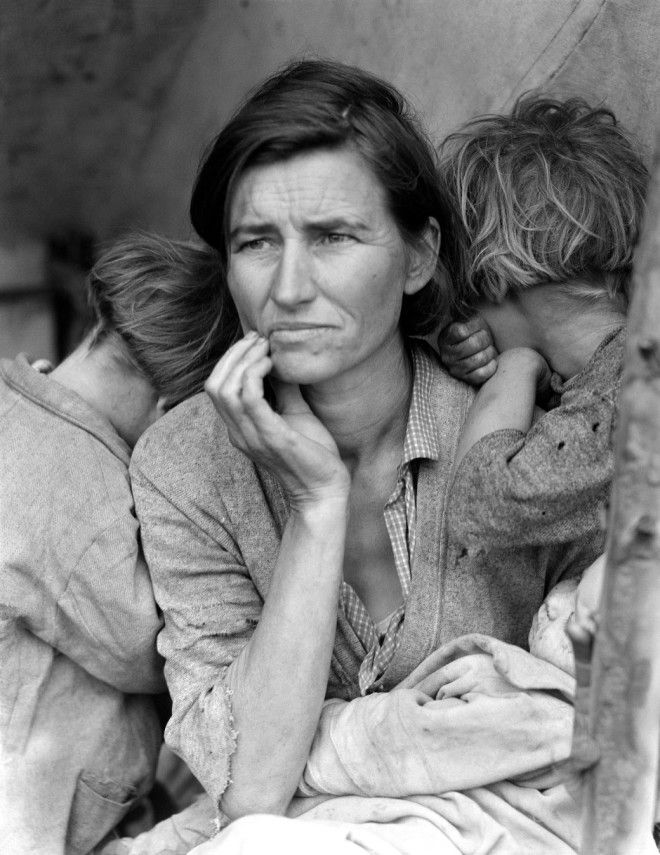 Dorothea Lange's pictures from the Dust Bowl in the 1930s defined what the Great Depression looked like in the United States. Her iconic shot entitled "Migrant Mother" not only brought the Depression into the living rooms of Americans across the country, but also was able to draw an emotional line between those affected and those who weren't. "Migrant Mother" is relatable because it captures the strife of the Dust Bowl, and because it reveals the perseverance of motherhood against all odds.

Anna Atkins (1799–1871)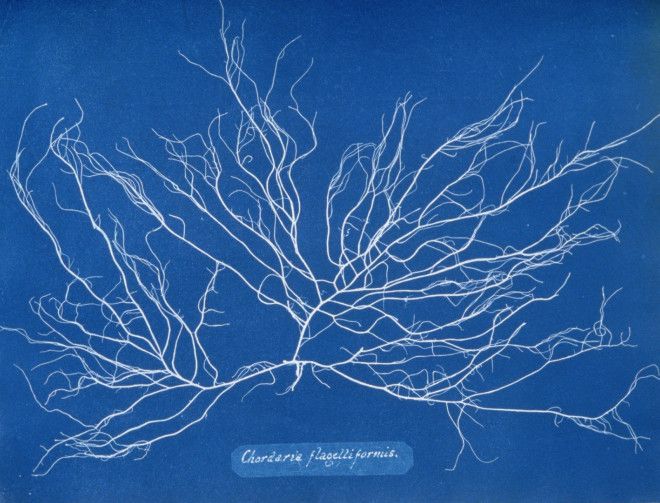 Anna Atkins bridges the gap between the invention of photography and its role as a scientific tool. As a botanist in the mid 19th century, she took advantage of this new technology to document her specimens using a light-sensitive process known as cyanotype. Her 1843 publication Photographs of British Algae: Cyanotype Impression marked the first time a book was illustrated by photography and solidified the medium's importance in the sciences.

Julia Margaret Cameron (1815–1879)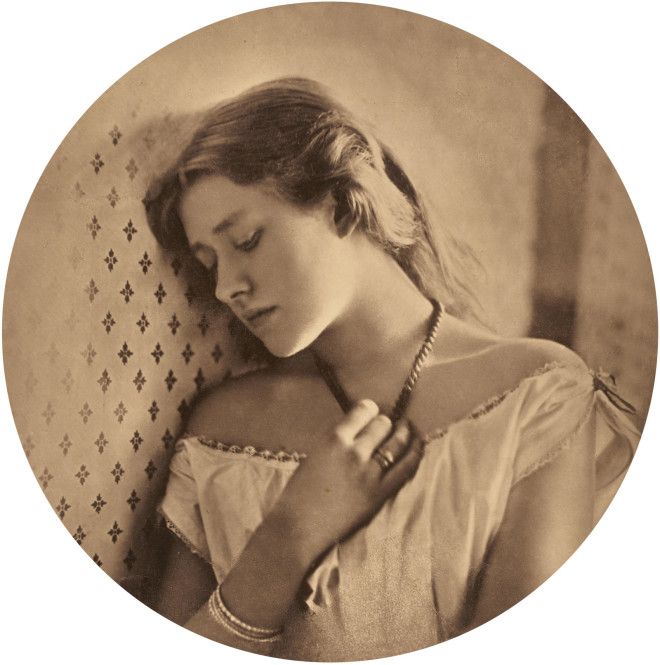 Despite her short career of only 11 years, Julia Margaret Cameron claimed her place in art history with her distinctive, dreamlike approach to portraiture. She often incorporated mystic and literary themes to help create pictures that felt otherworldly — a style of shooting that became wildly popular during the 19th century and attracted such famous subjects as Charles Darwin and Alfred, Lord Tennyson.

Gertrude Käsebier (1852–1934)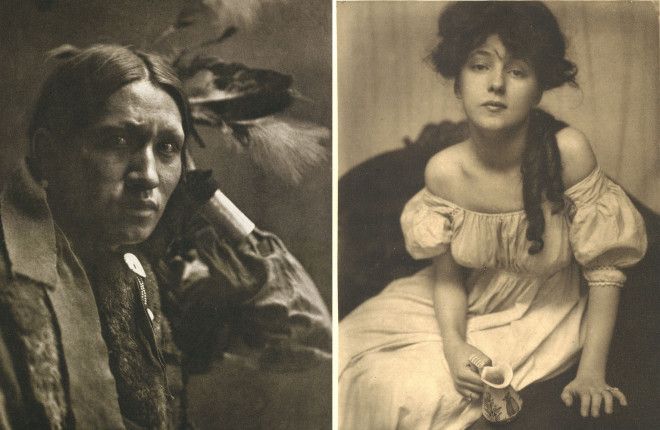 Among the extensive portfolio Gertrude Käsebier's built over her lifetime, some of her most powerful pictures capture themes of motherhood and femininity. With a background in painting, she was able to blend the soft haziness and romantic poses of art history into in a new genre of photography known as Pictorialism.

Tina Modotti (1896–1942)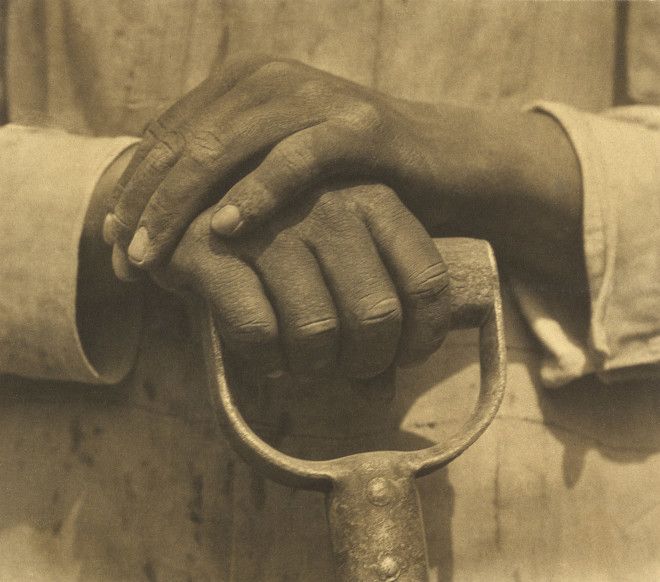 Tina Modotti's pictures during the early 20th century are the epitome of politically conscious art, translating her radical leftist ideology into stunning works of modernist photography. While operating a photo studio in Mexico City during the 1920s, Modotti drew inspiration from a group of bohemian friends, thinkers, and revolutionary artists, including Frida Kahlo, José Clemente Orozco, and Diego Rivera.

Frances "Fannie" Benjamin Johnston (1864–1952)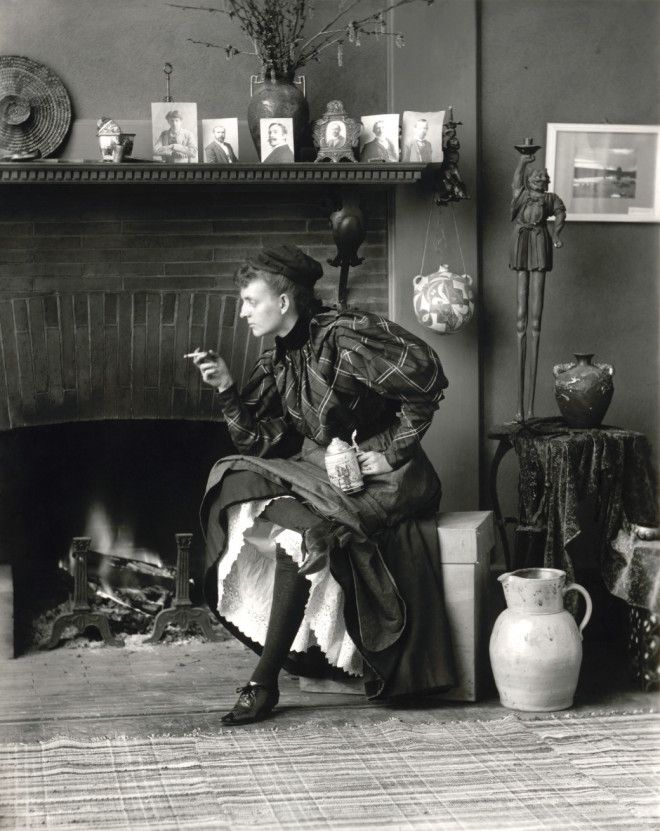 In many ways, Frances Benjamin Johnston helped write the playbook for today's celebrity photographers. She rose to prominence in the late 19th century, and her Washington, DC, studio hosted some of America's most historic faces — figures like Susan B. Anthony, Mark Twain, and Booker T. Washington.

Alice Austen (1866–1952)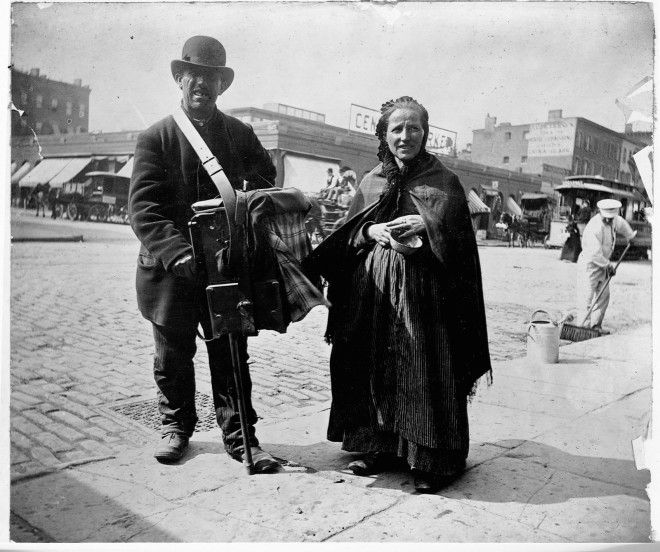 At age 10 in 1876, Alice Austen received her first camera from her uncle and was immediately hooked. Over the course of her lifetime, she took thousands of pictures, capturing the people, places, and sights of New York City and its surrounding regions. Despite her prolific career, she slipped into relative obscurity and was eventually left homeless and impoverished in her old age. In 197o, her Staten Island home was added to the National Register of Historic Places and in 1993 was designated a National Historic Landmark.

Shima Ryū (1823–1900)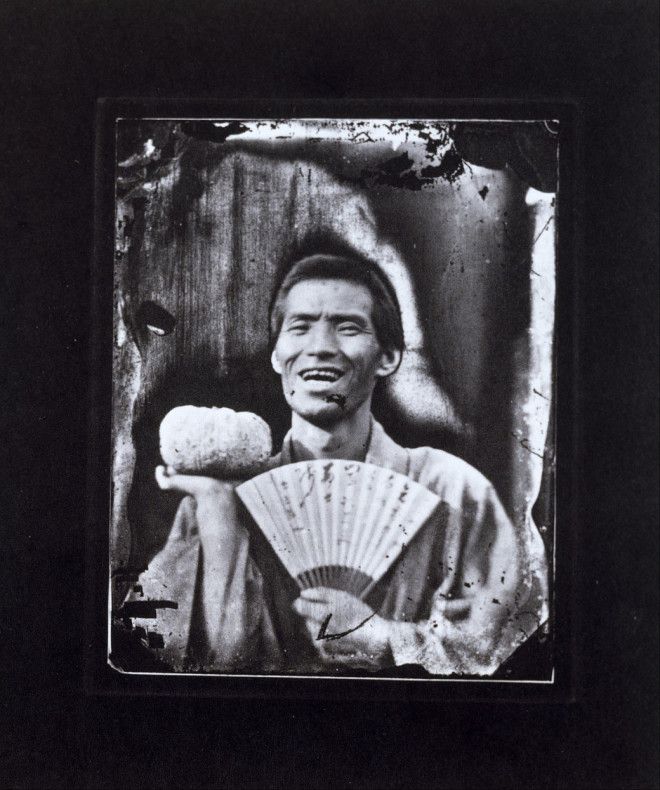 Shima Ryū was a pioneering photographer who is credited with having taken the first-ever picture by a Japanese woman, using an early photographic process known as a wet-plate collodion. She operated a photo studio in Edo, Japan, from around 1865 to 1867 with her husband, Shima Kakoku, the subject of that very first photograph.

Berenice Abbott (1898–1991)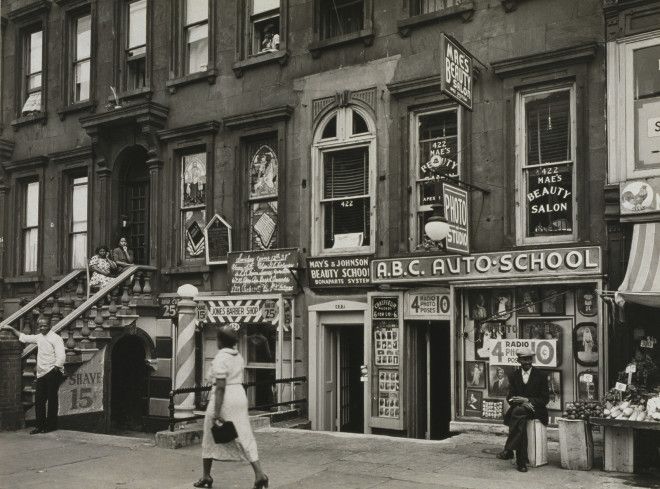 In 1921 after finishing school in New York City, Berenice Abbott made her way to Paris where she found herself at the center of Europe's avant-garde art scene. Feeding off this energy, she returned to New York in 1929 and began to train her eye on the changing cityscape. With the backing of the US government's Works Progress Administration, Abbott's pictures of New York captured America at time of extreme flux and set the tone for street photography for years to come.

Lee Miller (1907–1977)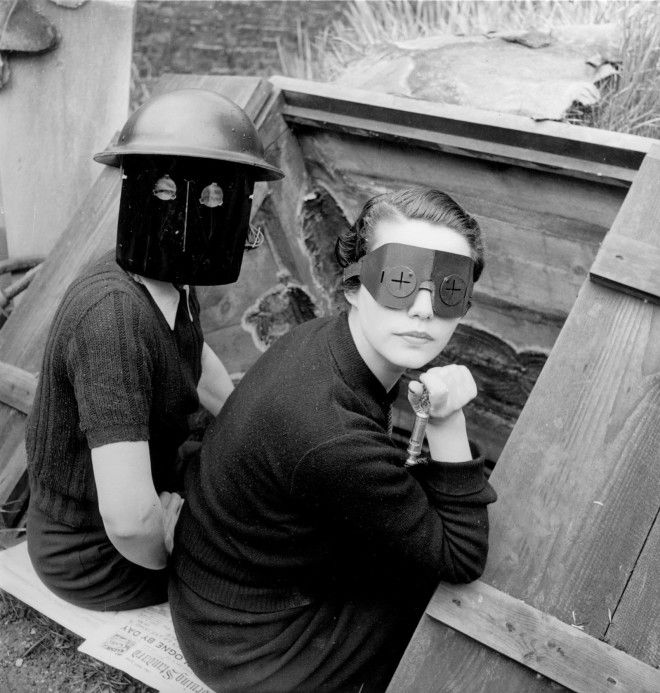 Lee Miller was a renaissance woman of the arts whose career began at age 19 when she was nearly hit by a car in New York City. Condé Nast, the publisher of Vogue, pulled her from danger at the last moment. This chance encounter helped launch her career as a fashion model. In 1929, Miller traveled to Paris to pursue a career as a surrealist artist and in 1932 she returned to New York City to open her own photo studio. When WWII broke out, she was named the official war photographer for Vogue. During the conflict she shot some of the most horrific aspects of the war, including the Blitz, the first-ever use of napalm, and the concentration camps at Dachau and Buchenwald.

Diane Arbus (1923–1971)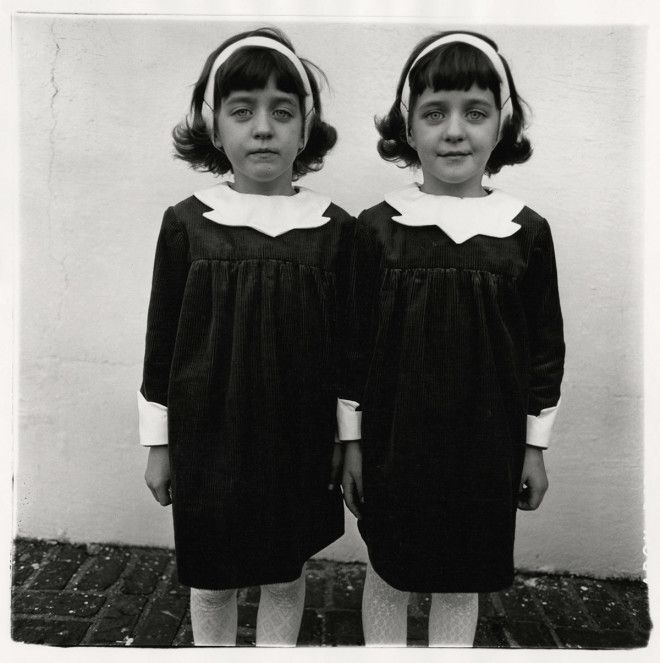 In the media during the mid 20th century, Americans were often depicted as clean-cut and family-friendly. But Diane Arbus saw the country for what it was — a land of misfits. She gravitated toward the marginalized, capturing portraits of what many thought of at the time as "freaks." People with dwarfism, transgender people, carnival performers, and nudists are among some Arbus's most iconic images, each poignant in their ability to strike deep into the psyche her subjects. As a professor of photography in New York City, she inspired an entire generation of young photographers to pursue the imperfect and obscure in their work.

Cindy Sherman (1954–)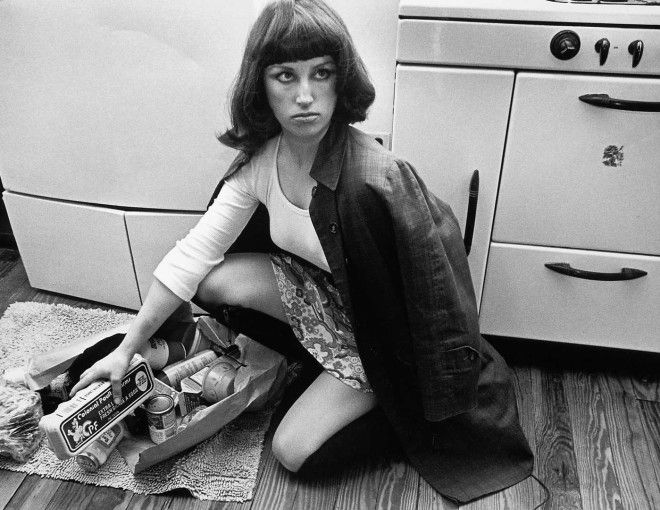 Cindy Sherman's groundbreaking collection of self-portraits, Untitled Film Stills (1977–1980), finds her in the role of a Hollywood damsel in the style of a classic noir film. These pictures point to stereotypes that women are often forced to portray in film, while offering a critique on the saturation of images in the media. Today, she is renowned as one of most prolific artists of her generation and continues to produce work focusing on cultural critique.

Carrie Mae Weems (1953–)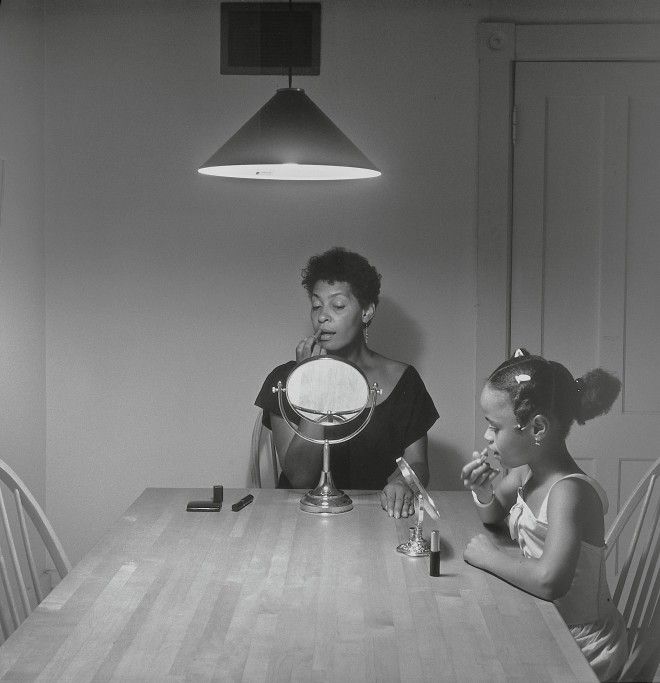 Through photographs, audio, sculpture, and installation, Carrie Mae Weems' work addresses themes of cultural identity, gender, and class as it relates to black history in the US. One of her most poignant and groundbreaking projects, The Kitchen Table Series (1990), tells the story of a woman's life as she comes of age against the backdrop of a kitchen table, creating a emotional narrative that strikes at the heart of domestic life. In 2013, Weems was awarded the MacArthur Fellows "genius" grant and is today considered one of the most influential contemporary artists.

Nan Goldin (1953–)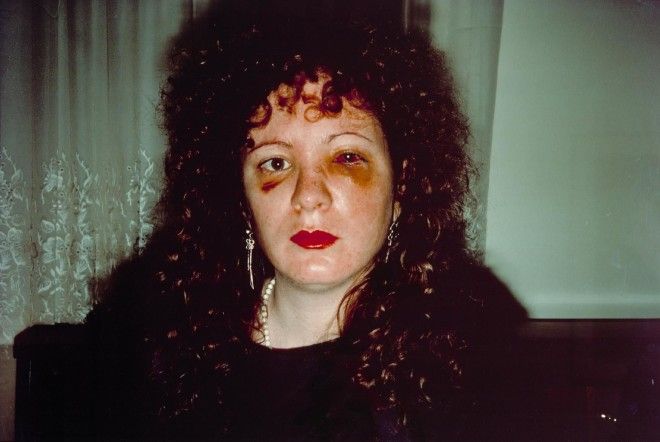 During the early 1980s, Nan Goldin pointed her camera toward what she knew best — her friends. Her series The Ballad of Sexual Dependency is composed of nearly 700 pictures taken across New York City, Boston, and Berlin, each capturing the reality of coming of age amid widespread drug use and the AIDS crisis. By the 1990s, nearly every one of her subjects had succumbed to either one or the other. Her work is noted for its stark realism in capturing the trials and tribulations that young people faced during the 1980s.

Carol Guzy (1956–)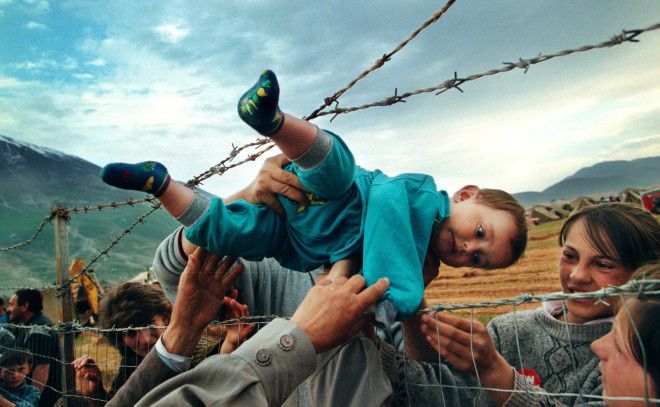 Carol Guzy is the only journalist to have been awarded the Pulitzer Prize four times and was the first woman to ever receive the Newspaper Photographer of the Year award. As staff photographer for the Washington Post since 1988, she has captured both the tragedy and triumph of humanity across the world, providing a visual window into events such as the 1985 Colombian volcano eruption and the devastation following the 2010 Haitian earthquake.