Even geeks deserve a treat once in a while. Why not make their day with one of the great accessories below? Go on, you know you want to. Of course, you can always treat yourself at the same time, be a shame not to.

1. Captain Picard Facepalm Mousemat
We'll kick off our list with this fantastic item. Most of us are familiar with this staple of social media memes but have you considered owning it in physical form?
We all have moments throughout the day worthy of a good facepalm. Let Captain Picard join you share your pain and help you guide your mouse.
Win-win.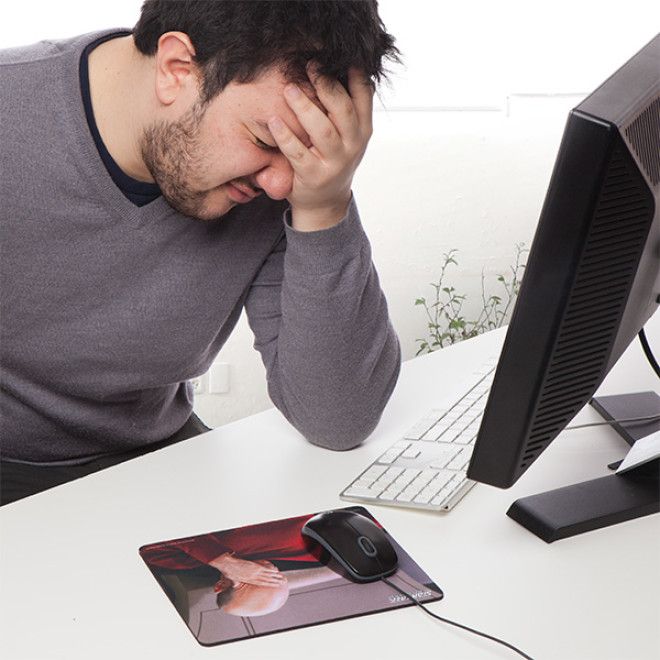 2. iFixit Toolkit
Every self-respecting geek would rather cut their own head off than have their precious tech repaired by a 'professional'. With the iFixit toolkit, you get all the basic tools needed to repair a phone, tablet or another small device.
It contains tools to open cases, swap out batteries, lift screens, tighten screws and generally void the warranty. It also has plenty of poking and prying tools as well as tools for easy rewiring and general tinkering.
Enough said.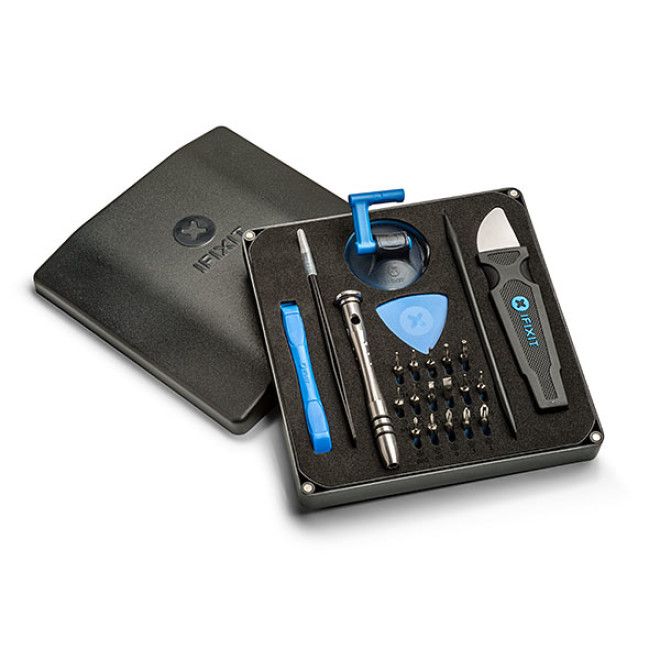 3. Boxtap Cable Organizer
With the Boxtap cable organizer, the days of messy piles of cables are over. This entry on our list of computer accessories lets you store away power cables providing a nice clean and organized desk. Good for the soul as they say.
Each plug comes with a dedicated LED on-/off button to let you control which ones receive power. It has rear ventilation to prevent internal storage spaces overheating with 2 USB ports in front for convenient charging of smaller devices.
The box comes with stickers to customise the power buttons to fit your personal needs.
It also looks the business.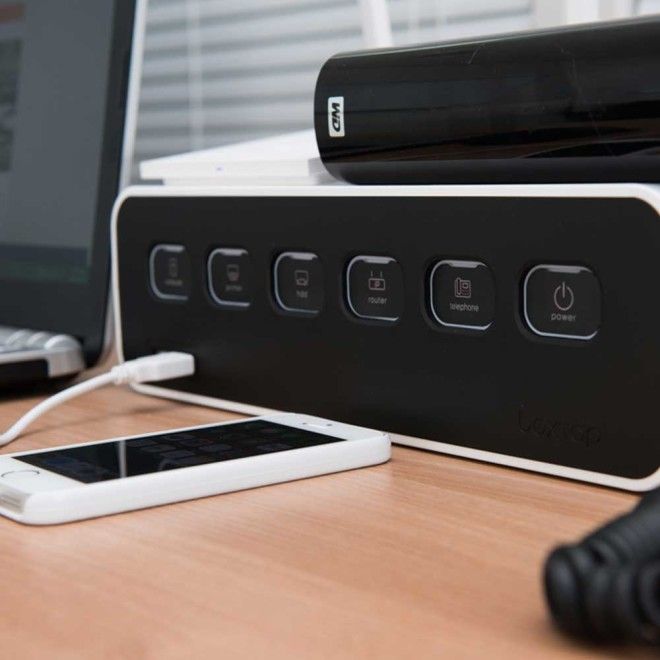 4. Webcam sliding cover
Is your webcam being used to spy on you? Who knows, but why not avoid all doubt with this handy little device. With its convenient slider design, this cover can be opened or closed with one movement of a finger.
It looks a lot better than a piece of tape and should come as standard with modern laptops if you ask us. Attaching it to your existing laptop is very easy. Its adhesive can be easily applied and removed without leaving gummy glue marks.
It is very thin and durable and will not interfere with the normal closing of your laptop. It also fits most smartphones, tablets, desktop PCs and other computers. the sliding element of the cover does not touch the camera lens and thus can not scratch it.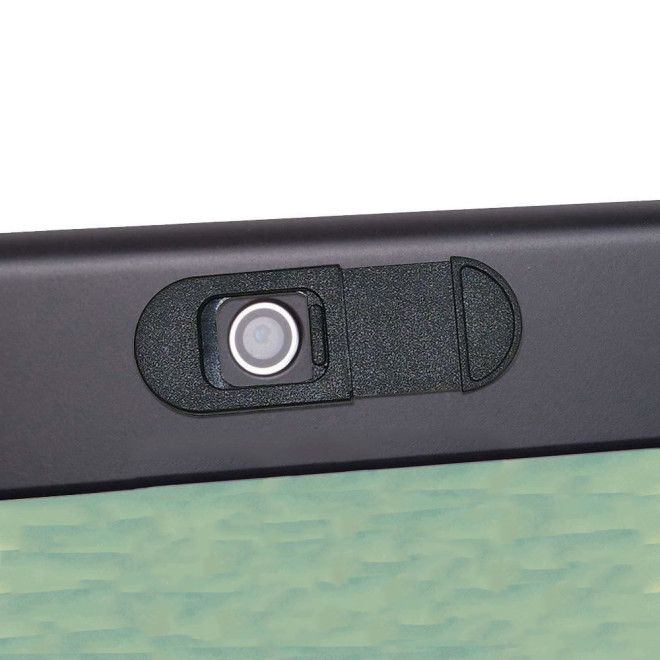 5. USB cup warmer
There is nothing worse than getting so engrossed in your work that your tea or coffee gets too cold to enjoy. Why not remove at least one frustration with this awesome USB cup warmer.
Simply plug into to your USB port, turn on and place your favorite caffeinated beverage on the pad to keep it at the perfect drinking temperature for an extended period of time.
The pad also acts as a USB hub using standard USB 1.1 interface. Its power cord is extendable so can be placed in a convenient place on your desk.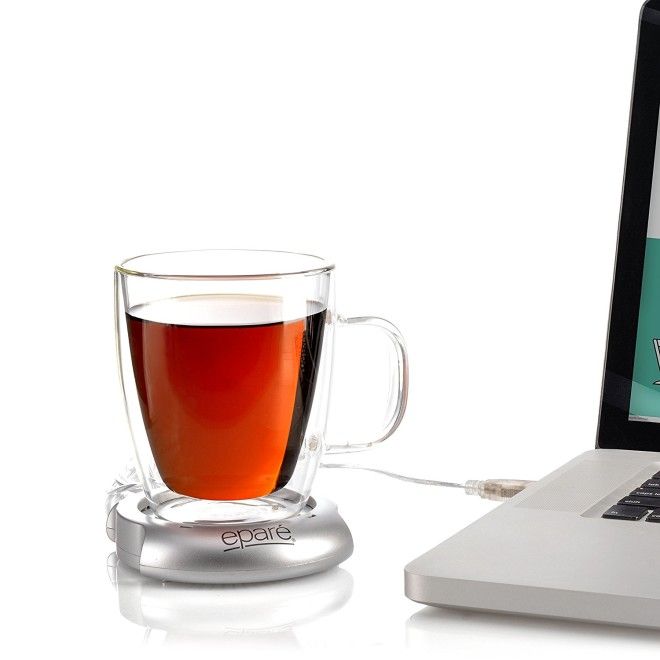 6. Pikachu piggy bank
Break up the monotony of your day and save money with this great little desktop companion. Simply place a coin on the button and get rewarded with Pikachu giggling and saving it away for a rainy day.
Pikachu has a bank of over
200 different
phrases and sounds which you can turn off with a little switch on the bottom. Though why you would do this defies all logic.
The box is officially licensed by Pokemon merchandise as is powered by 2 AA batteries. It's officially aimed at children of 5+ but why should they have all the fun?
7. Deathstar Bluetooth speaker
Blast out those banging tunes instead of planet-destroying lasers with this Deathstar Bluetooth speaker. You don't even need to be a Star Wars fan to appreciate the aesthetic qualities of this great little computer accessory.
The iHome Death Star Bluetooth speaker is official Star Wars merchandise and makes for a lovely little desktop ornament. When in use it has one-touch connectivity to any Bluetooth device and the entire thing lights up! Amazing.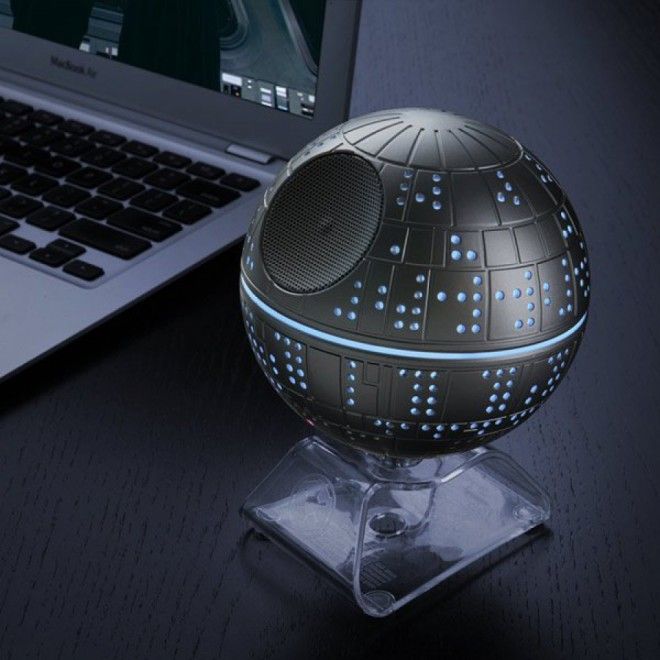 8. Star Trek Bluetooth Communicator
This might just be the first fully-functional wireless Star Trek Communicator of all time. It can be paired with any Bluetooth enabled device and has been designed using 3D scans taken from a hero prop.
Once paired, with the flick of your wrist you'll be answering calls like Captain Kirk or Spock in no time at all. The device pairs via Bluetooth just like any wireless speaker headphones except its much cooler. It primarily designed for hands-free calls but can be used as a speaker too. It comes equipped with a high-quality MEMS microphone for great call quality.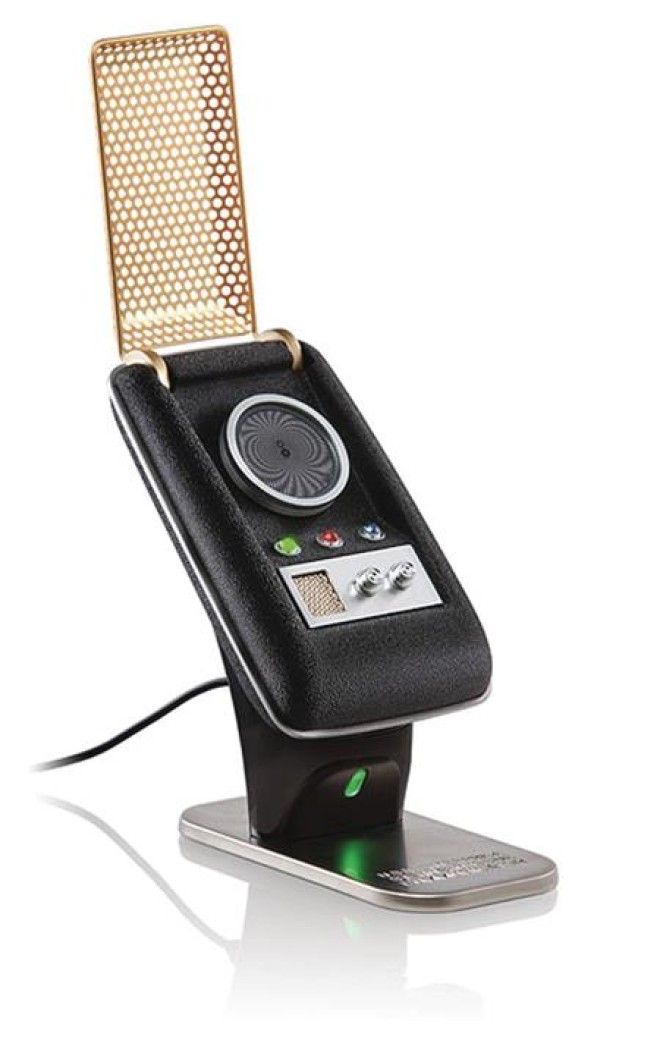 9. Vintage Handmade Laptop Bag
Last on our list is a real treat. All of these other desktop accessories are fine and dandy. But sometimes you just need to look the part en route to and from the office. This handmade leather laptop bag might just be the trick.
The bag has a variety pouches on the outside to fit tablets and other peripherals you may need to carry with you as well as your precious laptop. The main bag consists of three compartments. The larger middle compartment can easily accommodate most large laptops or files etc. Frankly, this bag will make anyone's day.