1. In 1994, Sgt. Stephen Schap was found guilty of the murder of Spec. Gregory Glover, his wife's lover, while stationed in Germany. Stephen decapitated him, and personally delivered his head to the hospital bed where his pregnant wife was resting. Stephen's wife was pregnant with Glover's child.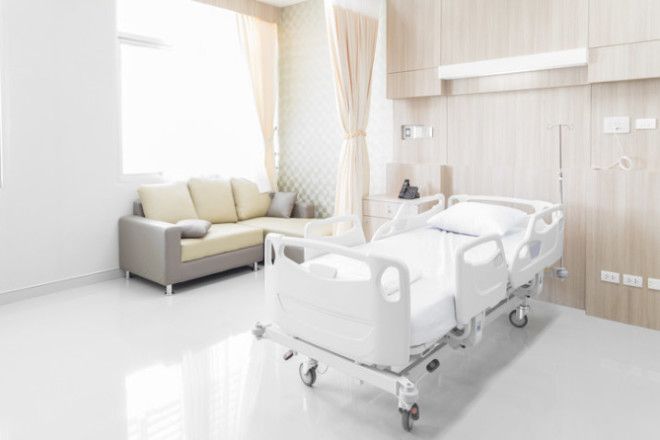 According to Diane Schap, the wife, Stephen entered her room, set the head on the bedside table and said, "Look Diane, Glover's here. He'll sleep with you every night, only you won't sleep at night." Stephen was sentenced to life in prison by a military court.
According to reports, Spec. Gregory Glover was also Schap's best friend.

2. In 2014, Adriana, a 39-year-old married woman from Brazil, wanted to find her long lost mother, who abandoned her when she was an infant. So, Adriana went on a TV show that helped locate her mother Maria. The two had an emotional reunion, but the mother revealed that she had also abandoned Adriana's infant brother, Leandro...who happened to be Adriana's now-husband. The couple vowed to stay together despite the incest.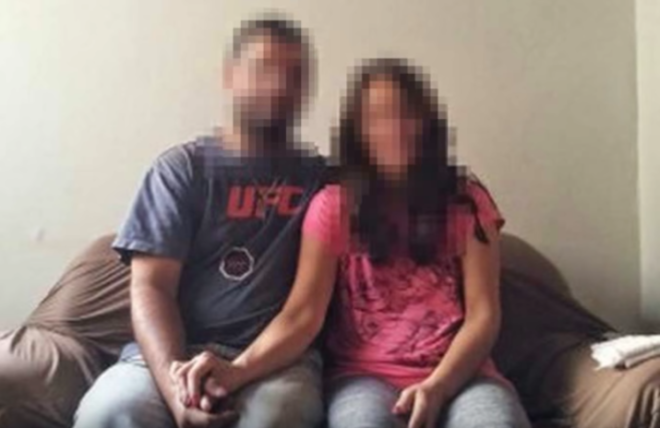 Adriana and Leandro were also parents to a 6-year-old daughter.

3. In 2011, Angela Voelkert created a Facebook account for a fake teenager to chat up her ex-husband David Voelkert, in an attempt to obtain incriminating information she could use in an ongoing child custody fight. In the Facebook messages, David admits to putting a tracking device on Angela's car and wanting to hire someone to kill her. Angela used the messages to obtain a restraining order against David, who was promptly arrested. Four days later, David was able to prove to the FBI that HE KNEW he was chatting with his ex-wife all along by providing a notarized affidavitthat read, "I am lying to this person to gain positive proof that it is indeed my ex-wife trying to again tamper in my life."
The affidavit was signed by a notary when he first received the friend request from the fake account. All charges against David were dropped, and he used the whole exchange to his advantage in the child custody fight.

4. In 1989 Patti and David Stallings gave birth to Ryan, who suffered from a series of health issues. Police questioned the married couple after an active antifreeze ingredient was found in his blood. He was taken away by child services, and the parents were allowed to see him for one hour a week. One day, after a supervised visit, Ryan was rushed to the hospital in critical condition and died. Patti was found guilty of her son's death, and sentenced to life in prison. While in prison, she gave birth to a second child, D.J., who appeared to have the same health issues as Ryan. It was discovered that both children suffered from a rare metabolic disorder. The prosecutor asked for the murder charge to be dismissed and Patti was freed after 14 months in jail.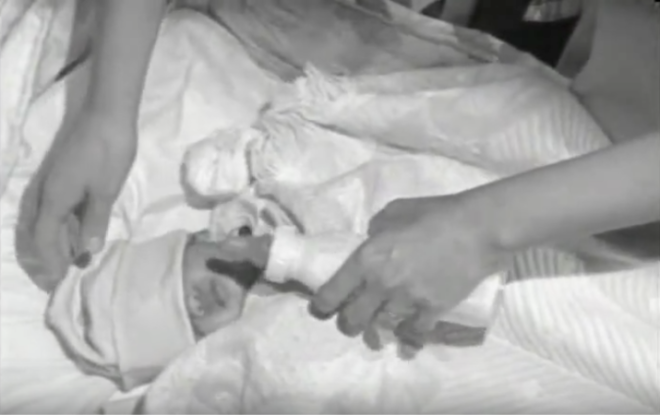 The children suffered from methylmalonic acidemia (MMA), a rare genetic disorder in which the body does not properly break down proteins. It was also discovered that the original lab reports were incorrect and based on faulty data.
The Stallingses have filed a civil suit against the hospital and it's affiliates and have custody of D.J..

5. In 2001, Charles Ingram, along with the help of his wife Diana and fellow contestant Tecwen Whittock, cheated his way to a million pounds on Who Wants to Be a Millionaire?with the help of coughs. Ingram would verbally go over the four answers to each question, and Whittock would cough to signal the right answer.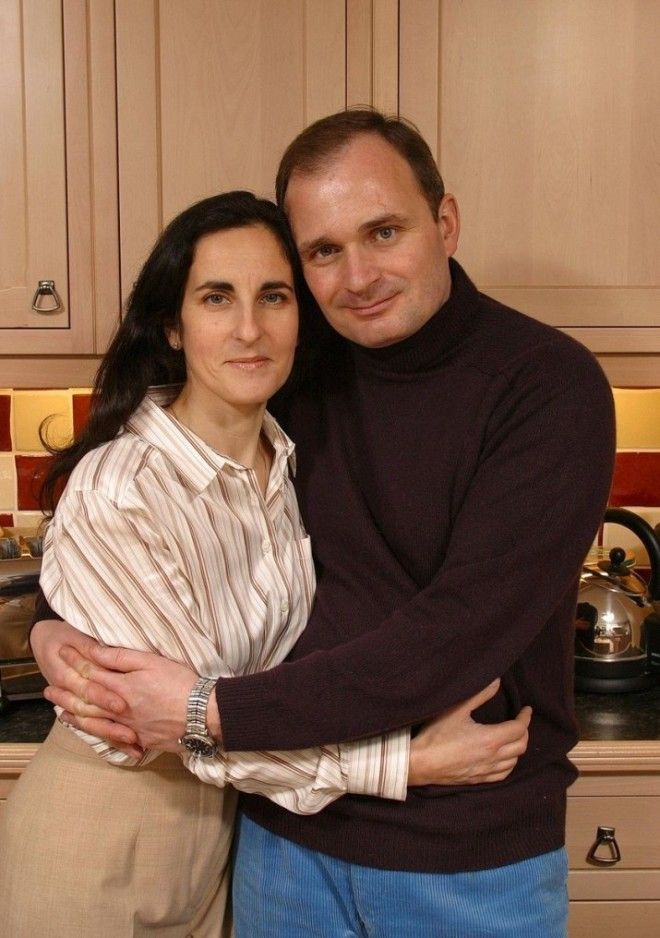 The Ingrams and Whittock were given suspended prison sentences, and the Ingrams had to pay a total of £115,000 in fines and legal fees.

6. Sana and Adnan Klaric, a married couple from Central Bosnia, began chatting online without realizing they were talking to one another. After confiding in each other about their marriage troubles, the two decided to meet for a date, only to discover they had been talking to each other all along. The two filed for divorce after accusing each other of being unfaithful.
According to The Daily Telegraph, Sana said, "I was suddenly in love. It was amazing. We seemed to be stuck in the same kind of miserable marriage. How right that turned out to be."
Adnan also responded, "I still find it hard to believe that Sweetie (Sana's online username), who wrote such wonderful things, is actually the same woman I married and who has not said a nice word to me for years."

7. In 1967, Dr. Seuss' wife Helen Palmer committed suicideafter discovering her husband's affair with Audrey Stone Dimond. Dr. Seuss started the affair while Palmer was suffering from cancer. After her death, Dr. Seuss went on to marry his mistress on June 21, 1968.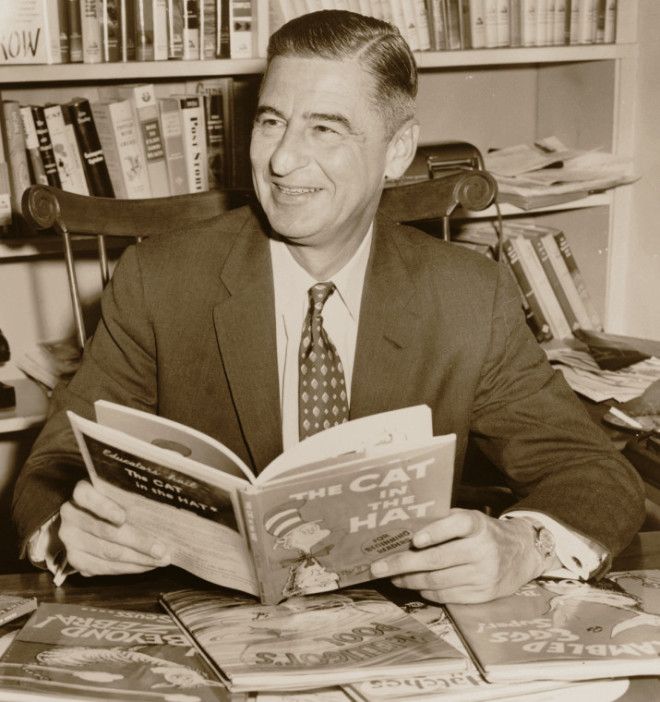 8. In 65 AD, Emperor Nero kicked his wife Poppaea Sabina to death while she was pregnant with his child. He went into mourning, after which he had a slave boy, who looked like Poppaea, castrated and ordered to act as a stand in for his deceased wife.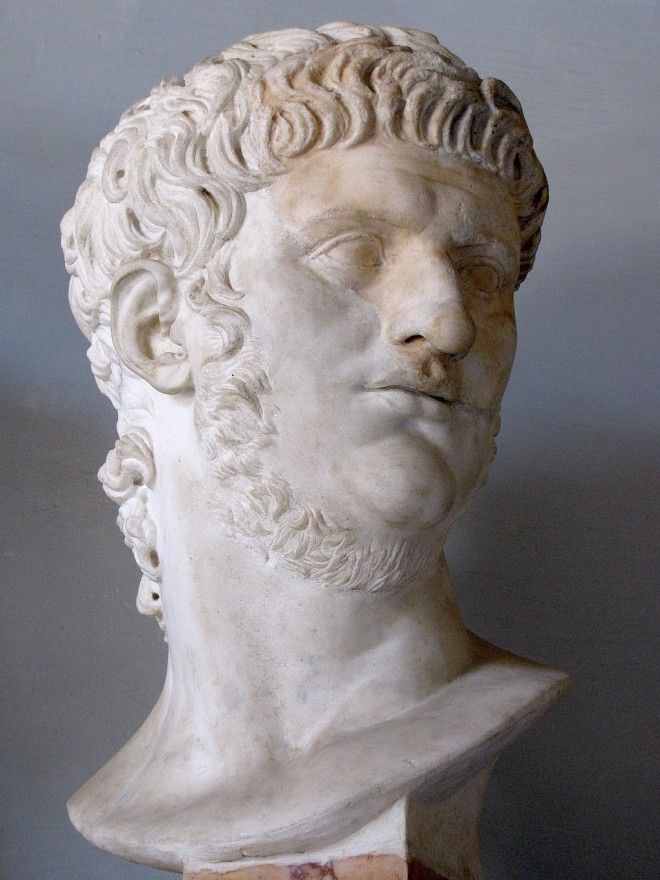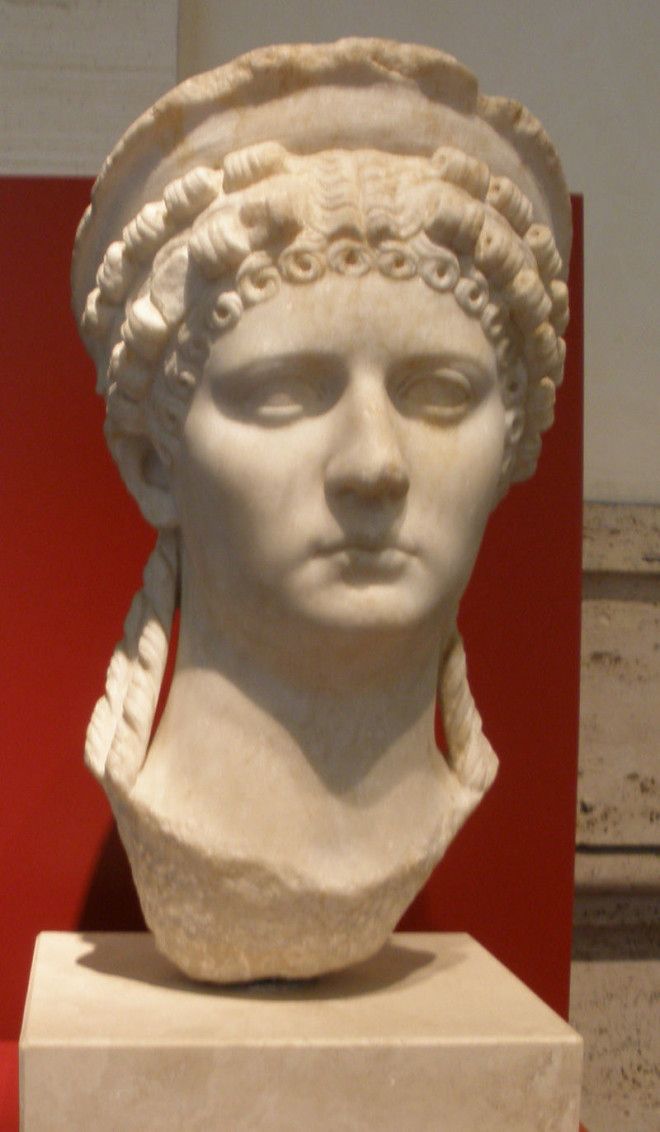 9. One night in 2006, Susan Walters returned home from work and was attacked by a hitman using a claw hammer. Despite receiving a couple of blows, Susan managed to outwrestle the hitman, and choked him to death. The hitman was hired by Michael Kuhnhausen, Susan's husband.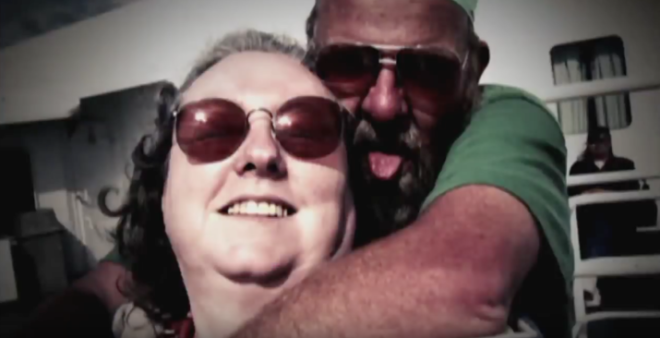 Susan says about the incident, "I don't know that you ever get over having killed another human being...I've always said I don't take any pride in what I did. But I also feel no shame."
Michael Kuhnhausen was sentenced to 10 years in prison. He died in prison in 2014.

10. A married couple in China appeared to be running a restaurant from 6 a.m. to 3 a.m. everyday, astonishing locals with their rigorous 21-hour work days. The couple earned the moniker "the robot couple" because of how much they seemed to work. It was later revealed that the couple was actually a set of identical twins. Two twin brothers married two twin sisters, and the four of them decided to go into the restaurant business together.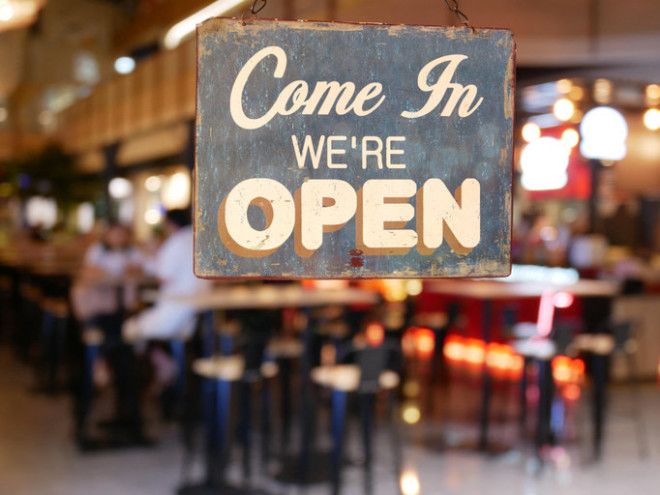 11. In 1996, Denise Rossi won $1.3 million in the California lottery. Eleven days later she filed for divorce from her husband, and chose to keep her winnings a secret. She said in a deposition that she concealed her winnings because she didn't want her ex-husband to "get his hands" on her money. In the end, a family court judge ruled that she violated state asset disclosure laws and awarded the ex-husband ALL of her lottery winnings.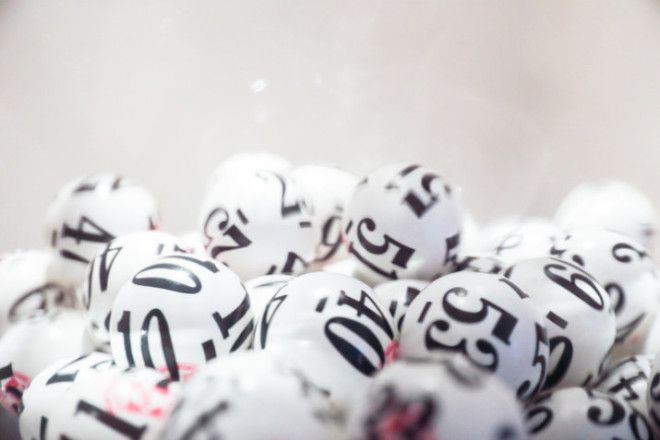 12. In February 2000, John Price took out a restraining order on his partner Katherine Knight. In return, Knight murdered Price by stabbing him 37 times. She skinned him, cooked his head and several other body parts with some vegetables, and neatly served them on plates next to placecards bearing Price's children's names.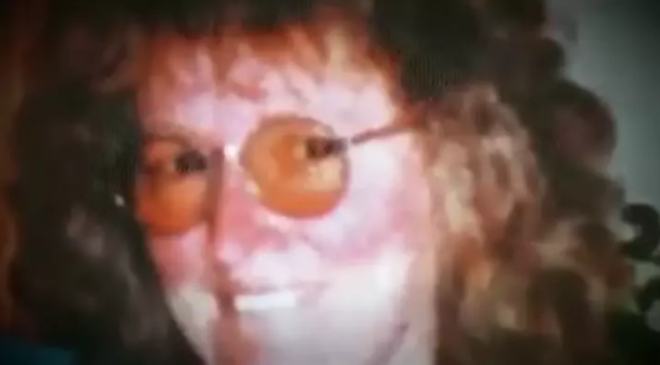 13. When Australian resident Noela Rukundo went to her native Burundi for a funeral, her husband Balenga Kalala took the opportunity to hire hitmen to kill her. The hitmen kidnapped Noela, but refused to kill her, since they didn't kill women and children. Instead, they gave Noela all the incriminating evidence, from recorded telephone conversations to Western Union receipts, to put her husband in jail. After Kalala told everyone back in Melbourne about his wife's death, Noela arrived home and had her husband arrested.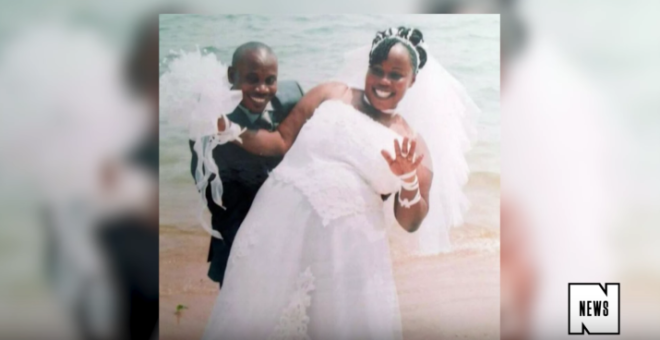 While kidnapped, the hitmen repeatedly questioned Noela about her marriage. Her husband had paid them in November, two months before her trip to Burundi. According to Noela, the hitmen said, "How stupid can you be, from November, you can't see that something is wrong?"
Kalala suspected that his wife was seeing another man, hence wanting to kill her. He was sentenced to nine years in prison.

14. In 1989, Charles Stuart and his pregnant wife Carol were supposedly robbed and shot by a black man in Boston. Stuart arrived at the hospital with a gunshot to the stomach, while his wife was fatally shot in the head. Doctors delivered her baby, two months premature, but he died shortly after. Boston police apprehended a suspect, who Stuart identified as his attacker. But on January 3, 1990, Stuart's brother confessed to police that Charles was the actual murderer of his wife. He had shot himself in the stomach to make it look like a robbery.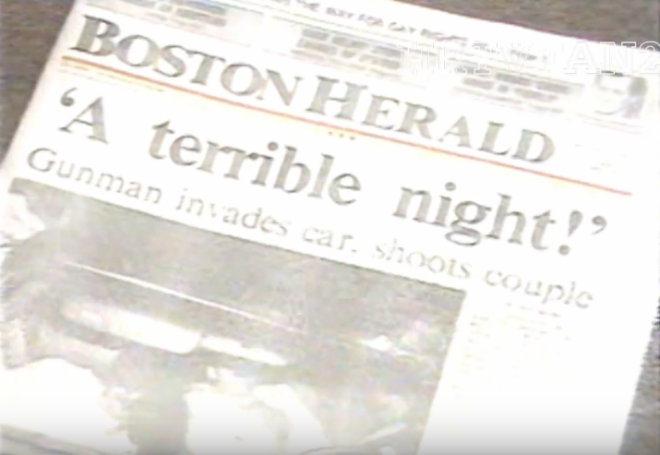 According to the confession, Stuart killed his wife and unborn child to collect the life insurance. The case heightened racial tensions in Boston, with many siding with Stuart before the truth was revealed.
Stuart committed suicide just before he could be apprehended on January 4, 1990.