What was supposed to take around a week to accomplish led to years of waiting for his beloved trattoria to open, thanks to a remarkable discovery on his property.
Faggiano and his sons uncovered an ancient stone floor covering a Messapian burial tomb while they were trying to find the toilet plumbing.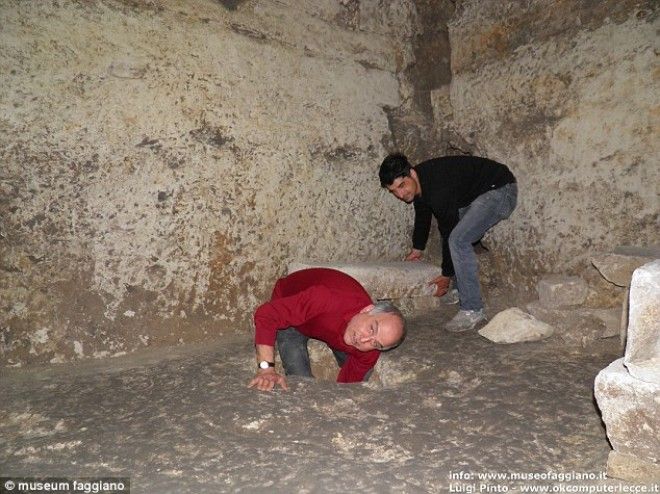 Further digging through cracks and holes led them to a Roman grain storage room and the remains of a convent that belonged to the Franciscans.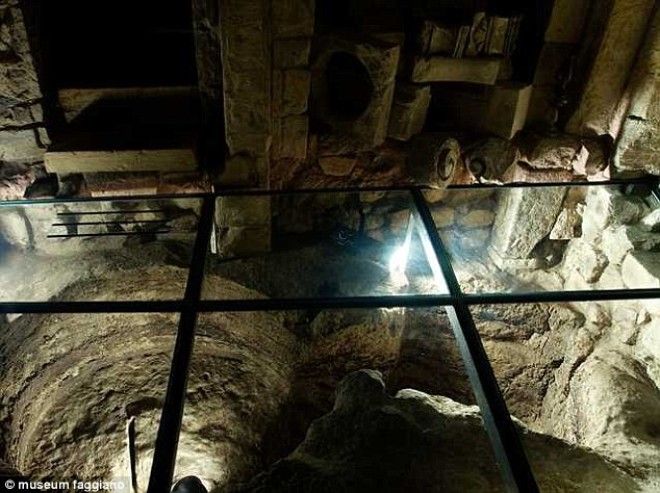 At first, Faggiano kept the discovery secret, even from his wife. He was afraid that the completion of his trattoria would be delayed if word got out. But investigators soon found out about it and informed Faggiano that digging and work on his trattoria must cease without officials recording the contents of the site.
Digging resumed after a year when proper officials have been assigned to the project.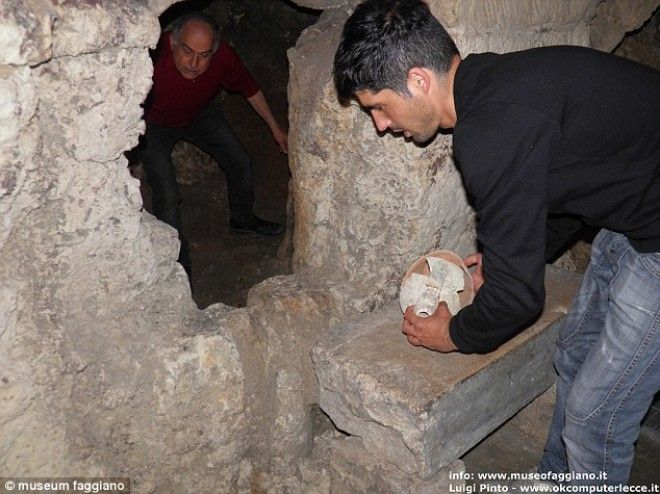 The Faggianos were interested in finding out the history involved beneath his building but they would have to shoulder the cost of the dig. They had to rent out some of the rooms to fund it, but they reached the point that they almost gave up on endeavor.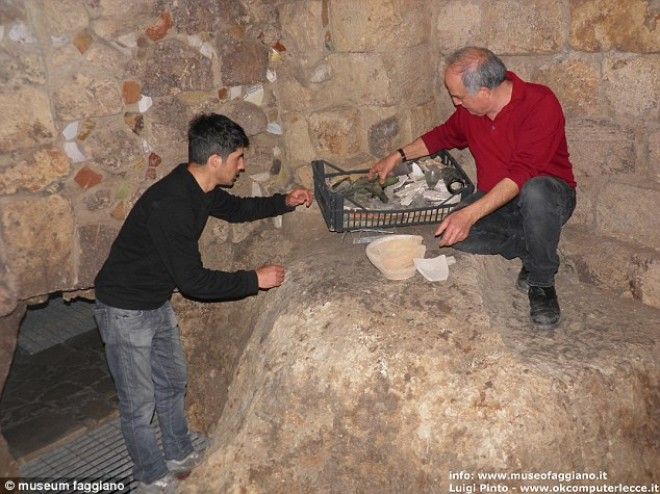 So instead, they turned the building into a museum and opened it to visitors.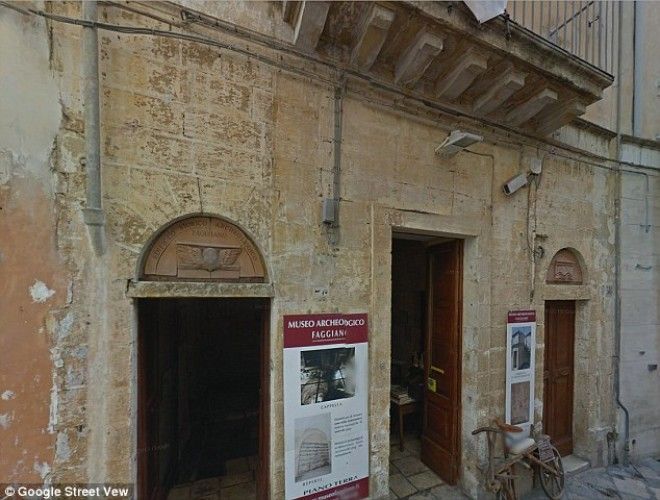 So what made the building so special? Going back to history, the town of Lecce, which was called Sybar, was taken over by the Romans in around 300 BCE. When the Romans fell from power, Lecce was invaded during the Gothic Wars and was eventually retaken by the Romans to be ruled for 500 years.
Around 11th century AD, Lecce was conquered by the Normans and became valued for its being near the trade routes. In 1463, the city was annexed by Charles V. Years after, the plague invaded the city, killing thousands.
Giovanni Giangreco, one of the dig's officials, remarked that "The Faggiano house has layers that are representative of almost all of the city's history.
From the Messapians to the Romans, from the medieval to the Byzantine time."
Aside from tombs, the site revealed Roman pottery, jewelry, and wall carvings believed to have created by the Knights of the Templar.
As for Mr. Faggiano, he still plans to go ahead with his restaurant business, but he's scouting for a less troublesome location.