We've spent the year naming the best shows of 2017, but between the blockbuster-sized programs, it's easy to lose track of the off-kilter comedies and hidden gem dramas that shoot straight to your hyper-particular heart. That's why we've named a handful of shows the most
underrated
of the year. Whether they were overlooked by audiences or misjudged by critics, these shows could all use a little more attention. Specifically, yours.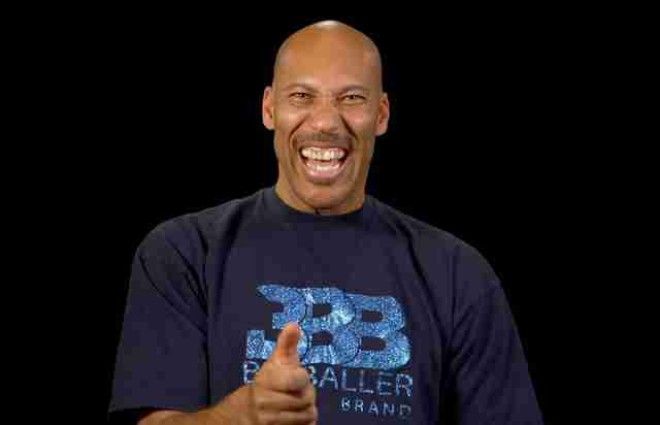 Ball in the Family (Facebook Watch)
We were skeptical that a reality show focused on outspoken basketball patriarch LaVar Ball airing exclusively on Facebook could be good. Like, really skeptical. But it only took one episode to totally hook us. The show primarily focuses on LaVar and Tina Ball and their three talented basketball-playing sons, Lonzo, LiAngelo, and LaMelo. While it's a sport-centric show, Ball in the Family has something for everybody: a heart-warming redemption story (i.e., Tina's rebound from a stroke), dumb fun (anything with Melo), relationship drama (Lonzo and his girlfriend) and the same kind of over-the-top WTF-ness as My Super Sweet Sixteen (these kids have unnecessarily insane cars, for one). Season 1 was expertly edited, and it made for the best lunchtime watch. It's a fascinating look at a family dynasty that (maybe) wants to dethrone the Kardashians. With the promise of a Donald Trump storyline, we'll be back for Season 2. -- Sean Fitz-Gerald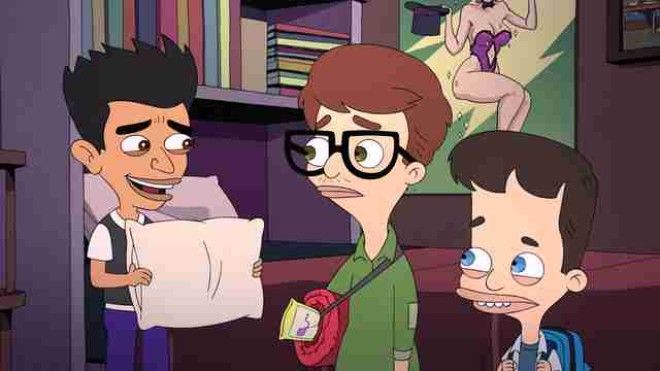 Big Mouth (Netflix)
For Big Mouth, comedian Nick Kroll and his friends hopped into an animated time machine to play much younger versions of themselves. Together they wade into dating, watch porn, and come to grips with their emotions and sexuality. Stacked with talent, including John Mulaney, Maya Rudolph, Jenny Slate, Jordan Peele, and Fred Armisen, among others, and a no-holds-barred approach to animation, the show really... goes there (see: horny Hormone Monsters, singing Michael Stipe tampons, scary Garrison Keillor sex fantasies), placing it in the same taboo-busting league as Netflix's other hit mature toons. -- SFG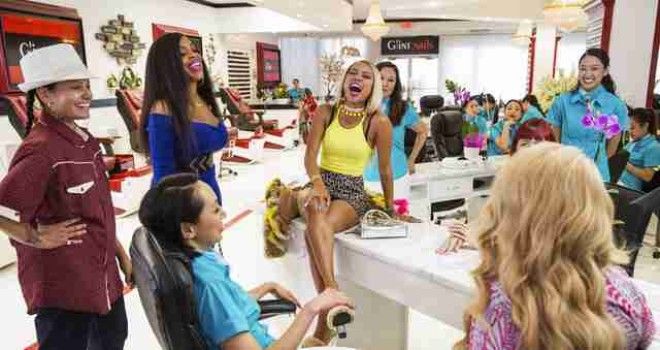 Claws (TNT)
It's hard not to write about this sleeper summer series without hearing the voice of Stefon from SNL. Claws has everything: murder, romance, comedy, and perfect mani/pedis that can stand being chased down the street by a gun-wielding felon in 100-degree Florida weather. With a cast led by the ever-fabulous Niecy Nash (Reno 911!), the show features a group of women working at a beauty salon who are each desperately running from their shady pasts. Trouble is, the shady past finds them every time. Seriously, they are all hot messes — but with heart. Move over, Tony Soprano; week after week, each of these women finds a way for us to root for them as they zip through this wild spin on the crime genre. -- Candice Frederick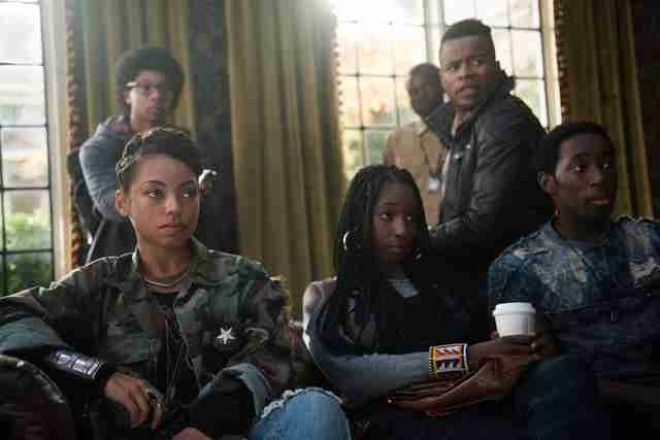 Dear White People (Netflix)
Writer-director Justin Simien stretched his own feature debut and Sundance breakout, Dear White People, into a 10-episode Netflix series, and the result is even more cunning, tense, and consistently hysterical than the original. Race relations on the campus of Winchester University are boiling after a group of white students throw a blackface party, and each member of the black student union reacts in his or her own fashion. Dear White People weaves through the perspectives of class leaders, local rebels, the college newspaper reporter, and Sam, host of the provocative "Dear White People" radio show (who also happens to have a white boyfriend). Familiar college-age behavior breathes life into the political and social questions, and Simien raises the stakes to heart-pounding intensity in the fifth episode, just when you wonder what else it can say. Dear White People is the most human show on Netflix, period. -- MP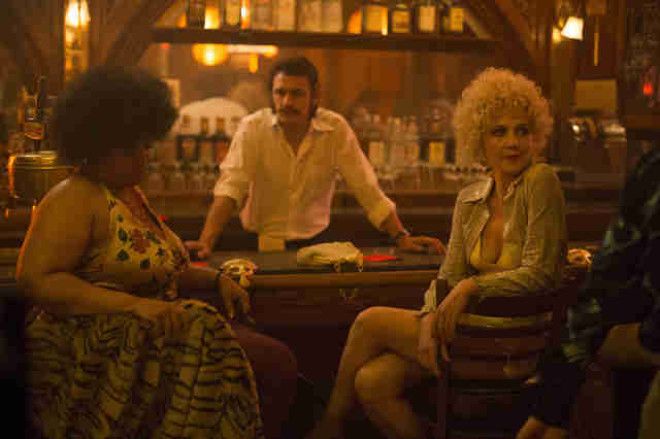 The Deuce (HBO)
There are many ways to pitch The Deuce to a friend: "the show about porn," "the '70s New York HBO series that's not Vinyl," "the new project from David Simon," or "that weird James Franco twin thing." Those descriptions are all accurate -- Franco does play Vincent and Frankie Martino, two mustache-sporting brothers -- but all those pithy descriptions fail to capture what makes the show so invigorating. In the same way Simon and his co-creator George Pelecanos captured a panoramic (and often darkly funny) view of the Baltimore drug trade in The Wire, the pair chronicle the sex trade in pre-M&M Store Times Square with an eye for telling details and an ear for harsh truths. Though the subject matter is often bleak, the characters have a warmth to them that keeps you coming back for more. -- Dan Jackson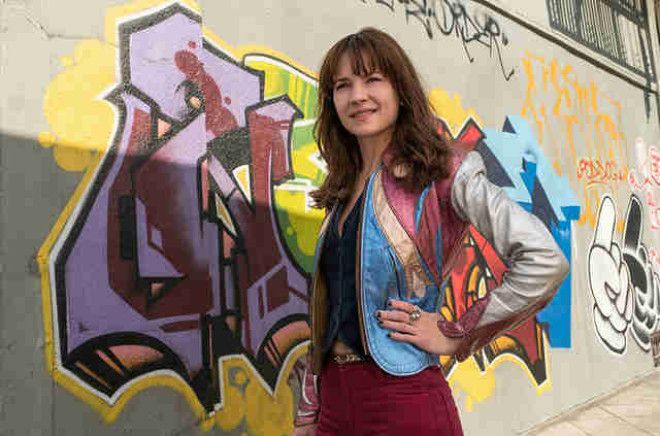 Girlboss (Netflix)
Netflix's adaptation of Sophia Amoruso's making-it memoir, from 30 Rock writer Kay Cannon, is the antidote to every bro businessman story of the last 25 years. Women can be dicks, too, especially if they're as intuitive and driven as Sophia(Tomorrowland's Britt Robertson), who finds herself hovering above the poverty line in San Francisco as she tries to make it in fashion on her own terms. The first season of Girlboss finds the essential middle-ground between a bingeable "one long movie" arc and your typical episodic sitcom, making for a coming-of-age story that can dedicate an episode to The OC or stage chat room conversations in a Dr. Strangelove-esque war room. Full of color and ferocity, there's not much like it on Netflix or the equivalents. -- MP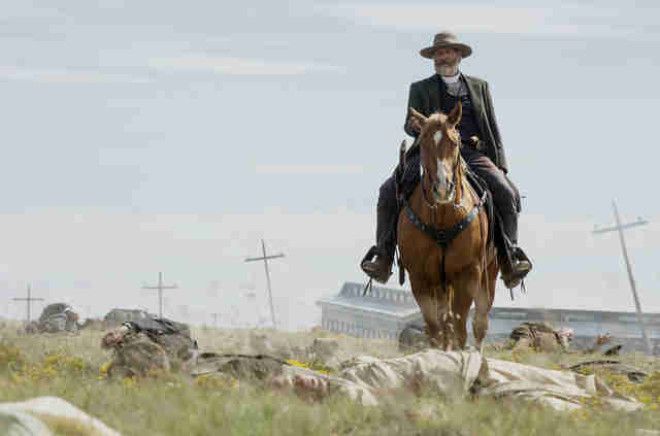 Godless (Netflix)
With Justified and Hell on Wheels recently tipping their cowboy hats and saying goodbye, there's been a drought of decent TV Westerns for fans of the genre. Godless, a Netflix miniseries about a young gunslinger (Jack O'Connell) on the run from a menacing outlaw (Jeff Daniels), isn't exactly the second coming of Deadwood, but it's an occasionally sly, often bracing show filled with charming performances, impressive bursts of action, and more shots of horses running through beautiful vistas than you'll know what to do with. The show's creator Scott Frank, who directed each episode and also co-wrote this year's superhero Western riff Logan, clearly has a genuine affection for the material, which helps buoy some of the tedious narrative detours and occasionally repetitive storytelling tics. It's like catching an afternoon marathon of John Wayne movies on TCM or re-airing of Lonesome Dove on AMC -- only, you know, on Netflix. -- DJ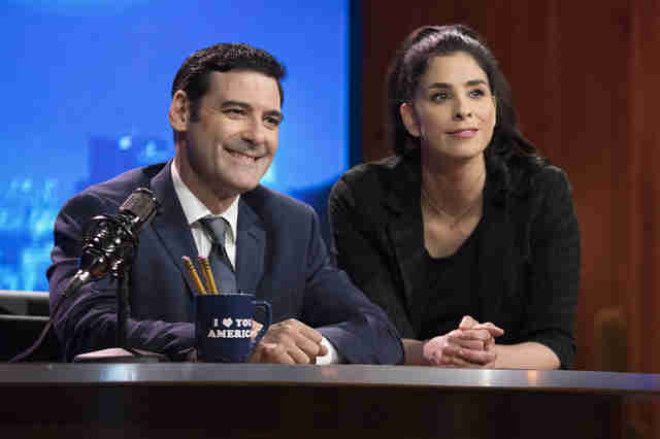 I Love You, America (Hulu)
Instead of taking another stab at political news or parading the celebrity-of-the-week through a new wacky skit, Sarah Silverman launched a comedic treatise on Who We Are. With the widest ideological chasms in political history, and Donald Trump, in the oval office, Silverman decided to take a step back and do the right thing: dissect the country and tell a few masturbation jokes. Skewing traditional formats (the show almost always starts with an earnest monologue before being interrupted with rude bodily functions you could only have on a streaming site then recoiling into the warm embrace of Mather, the Boring, White Guy Late-Night Host) and exploring pockets of America often overlooked by the coastal comedy scenes, Silverman reconciles and grills people on every side of the line to better understand the wacky world we've made for ourselves. And while it can get deadly serious -- Silverman's interview with a former member of the Westboro Baptist Church is heavy -- interludes with her hilarious pals (a West Virginian auctioneer takes on Tig Notaro as an apprentice; Gil Ozeri hangs out in a Doomsday bunker) make the pondering a blast. -- DJ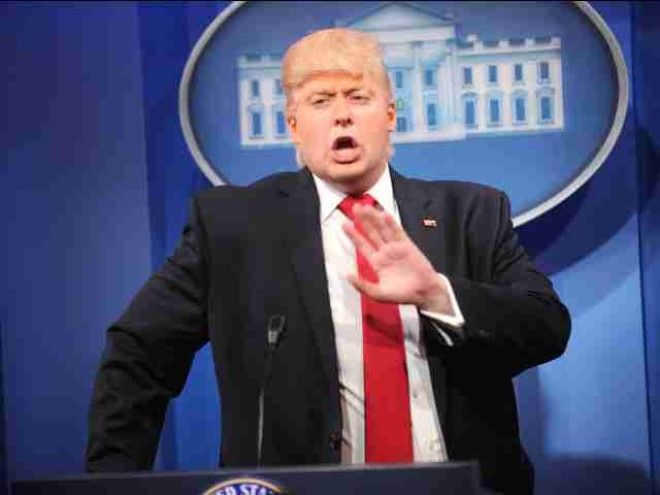 The President Show (Comedy Central)
On the other end of the political comedy spectrum there's Anthony Atamanuik, who turned his spot-on Donald Trump impersonation into a full-time job. Atamanuik's talk/sketch show is like a more absurdist version of The Colbert Report, one that leans on its host's uncanny Trump to lampoon weekly White House activity and the old fashioned, late-night format (think monologues, desk pieces, remotes, interviews). "The goal of my show, and everyone who works here, is to create a more realistic version of who we think Trump is," he told us earlier this year. "I want us to all agree that this man is not representing anything but his own interests, and our job is to get him out of office." Atamanuik and his stable of painfully talented writers avoid the low-hanging fruit of sketches that just feel like rehashed headlines and oft-repeated disses. Instead, they litigate the president with potent political satire that cuts through his propaganda machine.
The President Show
is such quality comedic activism, even Roger Stone complimented Atamanuik.
-- SFG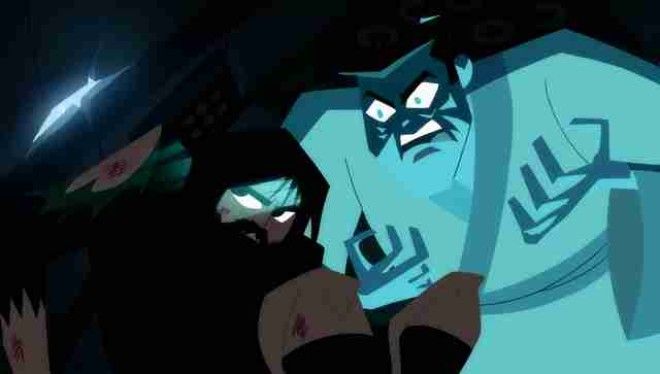 Samurai Jack (Cartoon Network)
Long ago in the distant 2000s, Cartoon Network -- the powerhouse of American animated television -- unleashed an unspeakably hip, beautifully crafted show called Samurai Jack. For four seasons, Jack and his magic sword fought an evil wizard named Aku, carving through a dystopian future filled with esoteric pop-culture riffs and the coolest action sequences on television. Before the final beats of Jack and Aku's story were struck, Cartoon Network cancelled the show and flung Samurai Jack into a narrative limbo only exacerbated by the death of one of the show's most beloved cast members. But in 2017, Jack came back with a new look and a single, brief season in which to return to the past and undo the future that is Aku. Each of the revival's 10 episodes popped with color and imagination, and the finale gifted to the stoic, samurai warrior is one of the most poetic of the year. -- Eric Vilas-Boas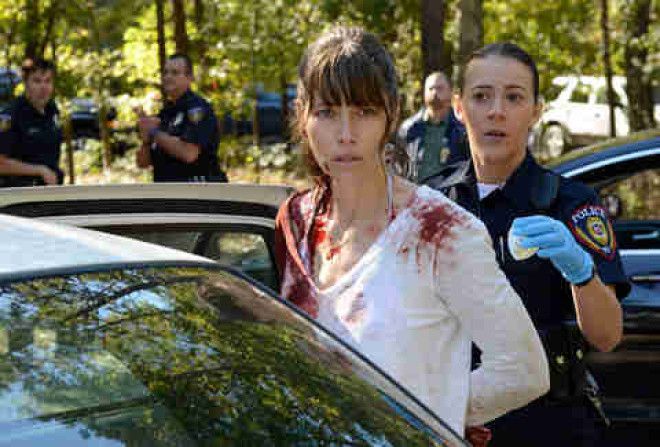 The Sinner (USA Network)
Fans of this mystery series spent their summer telling people who had never heard of the show, "But Jessica Biel is really good in it!" As we've seen many big screen actresses do lately, Biel made the leap to the small screen — and it paid off well. As the star and co-producer of the series, Biel highlights the complexities of a mother and wife guilty of killing a seemingly innocent man in broad daylight in front of countless people. It's one of the few murder mysteries that tells us right away what the crime is and who committed it. But The Sinner still manages to keep us guessing about the motive until the last 20 minutes of the series. Twenty minutes! It's a tense, gripping drama so good that you'll find yourself wanting to rewatch it as soon as it's over. -- CF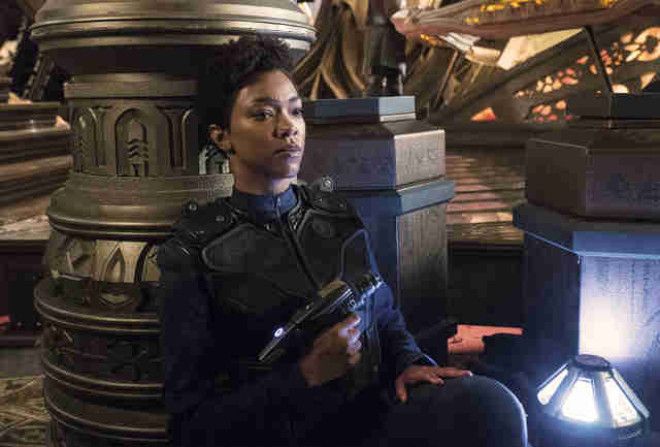 Star Trek: Discovery (CBS All Access)
Boldly going where no Star Trek TV series has gone before (behind a CBS All Access paywall), the franchise's first episodic iteration in 12 years was a rousing success. Focused on Michael Burnham (The Walking Dead's Sonequa Martin-Green), a Vulcan-raised human who commits the ultimate crime to save her mentor and receives a second chance when the United Federation of Planets finds itself in all out war with the Klingons, the series blends Star Trek's classic mission-of-the-week style with bigger-picture serialization to which cable-watchers have grown accustomed. With a militaristic consequentialist Captain Lorca (Jason Isaacs) in the driver's seat, and a vibrant crew -- including science-hungry chief engineer Stamets (Anthony Rapp), the insecure Kelpien first officer, Saru (Doug Jones), and a fresh-faced cadet straight out of Starfleet Academy (Mary Wiseman) -- backing up Burnham, Star Trek: Discoverytakes the wild sci-fi concept of cracking the code on a intergalactic mushroom's transportive powers (yes, really) to warp speed with high-stakes drama and a curiosity for the quirks and quarks of alien life. -- MP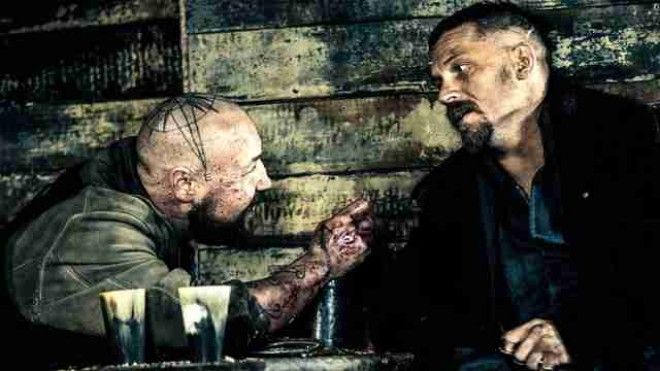 Taboo (FX)
There's one reason to watch Taboo: Tom Hardy. Actually, there are two reasons to watch Taboo: Tom Hardy and Tom Hardy's top hat. Covered in grime and obsessed with macho bullshit, this FX series ostensibly tells the story of a marble-mouthed, knife-wielding tough guy (Hardy) going to war with the East India Company in 1814 England. But it's really just a showcase for Hardy's bizarre (and captivating) performance, which veers from so quickly between genius and self-parody that it becomes hard to tell the difference. He eats an egg in one bite. He wanders around like Donald Duck with his pants off. He might have psychic powers? It's hard to remember exactly what happens in Taboo, but don't hold that against Hardy, who is clearly having the time of his life. Let him cook -- especially if he keeps wearing that goofy hat. -- DJ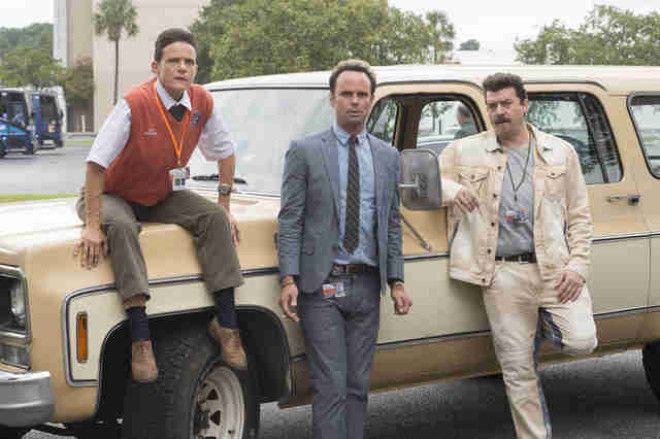 Vice Principals (HBO)
Neal Gamby is not Kenny Powers, and Vice Principals is not Eastbound and Down. When the first season of Danny McBride and Jody Hill's high school revenge comedy debuted last year, it felt like critics and audiences wanted the show to be more like the pair's absurdist baseball masterpiece, which aired for four seasons on HBO and birthed a rabid fan base of Kenny-quoting fans. But Vice Principals is less vulgar and more patient. Anyone who stuck around for the hilarious (and even subtle!) second season, where McBride's Vice Principal Gamby hunted down his would-be assassin from last year's cliffhanger, found that out. Of course, "subtly" in McBride's comic world still means a wild tiger running through a school, a vicious brawl between warring administrators, and a singularly unhinged performance from series MVP Walton Goggins. He wouldn't have it any other way. -- DJ