More than 1,300 photographers from across the globe entered the Epson International Pano Awards.
The winning photographer was Jesus M Garcia from Spain.
His stunning shot of the sun creeping over the jagged Damian Shan mountains in China wowed the 13 judges and earned him the top cash prize of $3,000.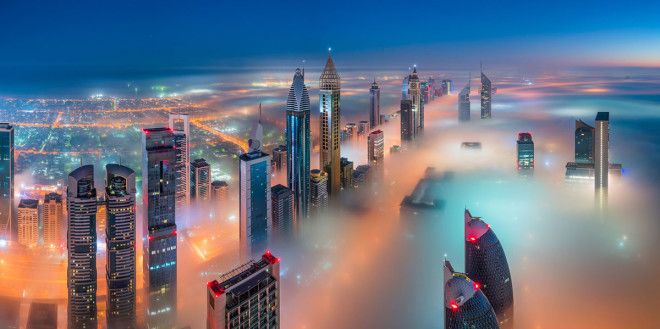 Engulfed. Top Ten, Open Built Environment / Architecture, Downtown Dubai. © Sebastian Tontsch / The Epson International Pano Awards
Incoming. Amateur Award Winner. Nature / Landscape, photographed on Lake Windamere in New South Wales, Australia. © Ray Jennings / The Epson International Pano Awards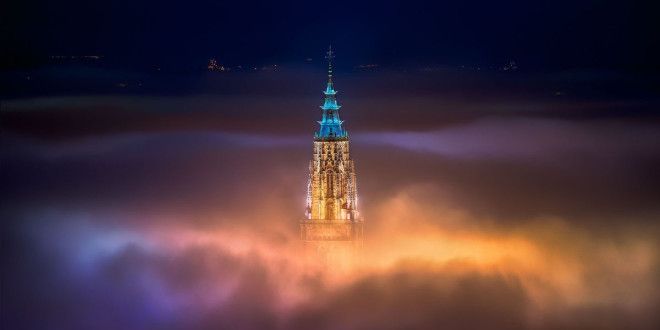 Toledo City Foggy Night. Top Ten, Open Built Environment / Architecture, Toledo City, Spain. © Jesus M. Garcia / The Epson International Pano Awards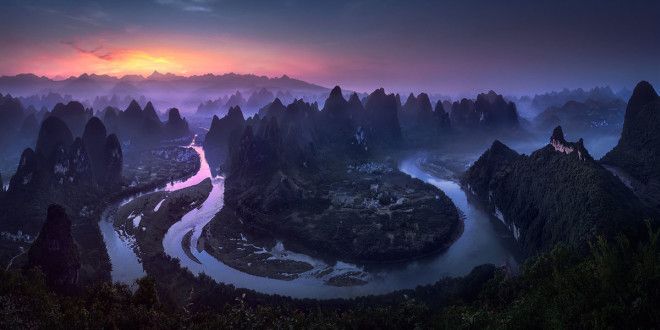 The winning shot, taken by Spanish photographer Jesus M Garcia. It shows a sun rise over Damian Shan in China

Pavel Oskin's shot – Dream of Tuscany – that he snapped while on a trip to Italy, which was highly rated in the Pano Awards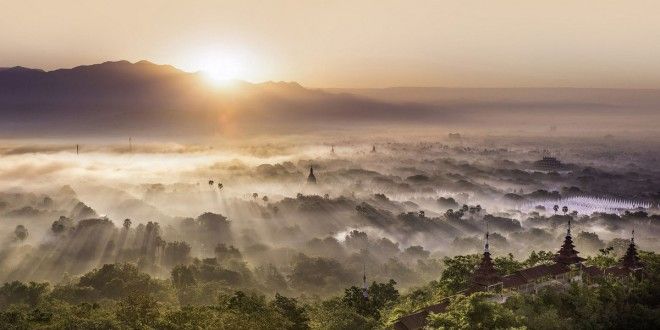 Photographer Amanda's Hughes' shot of the sun rising over the top of the trees that she has called Manadalay in Myanmar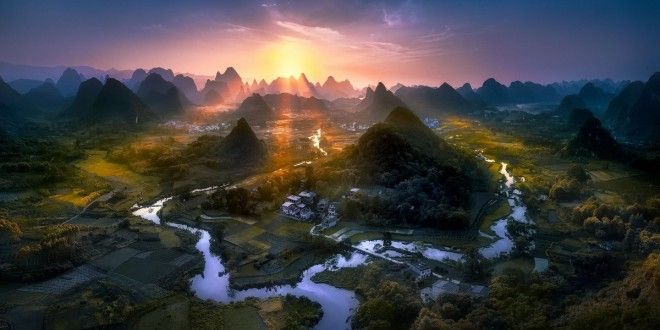 Mr Garcia also impressed judges with this shot of Whuzi Hill, which is also in China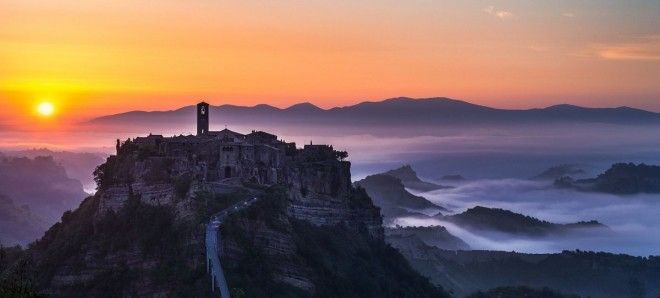 Ancient buildings are lit by the sun in a shot by Pavel Oskin. He took this shot in Tuscany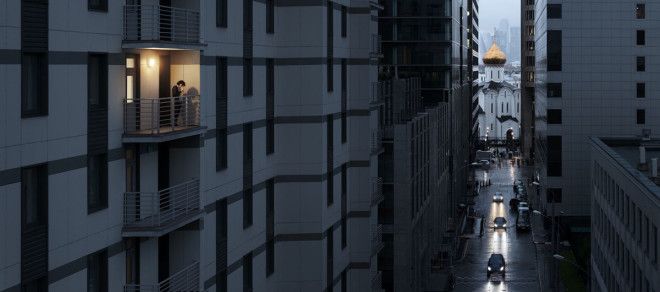 Australian photographer Ivan Turukhano shot this image in Moscow, which he called The Glass Castle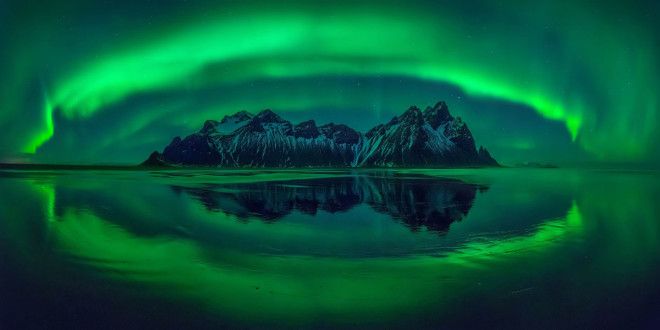 This shot of the Northern Lights over Iceland by Wojciech Kruczynski won the Caroline Mitchum award for storytelling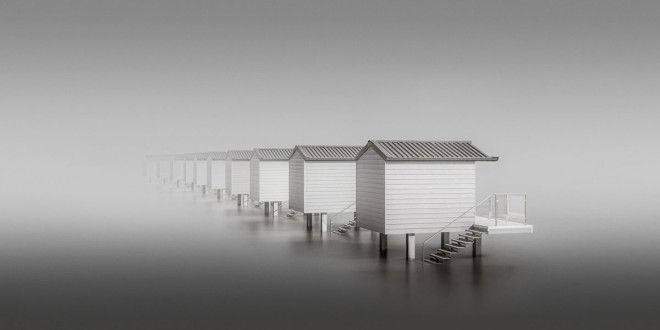 The best shot captured by an amateur photographer was this image of a row of beach huts on the Essex coastline by British snapper Darren Moore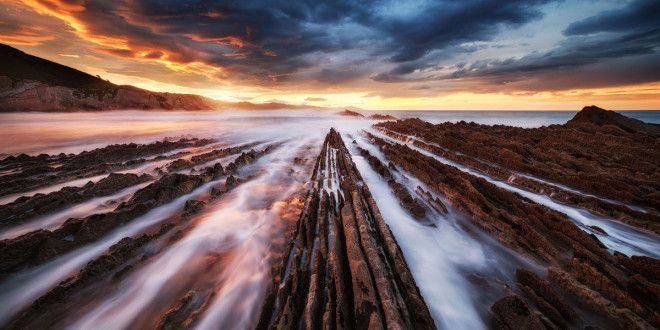 Flysch. Second Place, Epson Digital Art Prize, Top Ten, Open Nature / Landscapes, Zumaia, Spain. © Juan Pablo de Miguel / The Epson International Pano Awards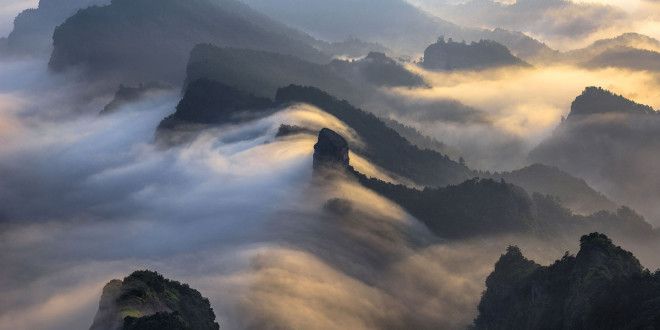 Karst Layers. Top Ten, Open Nature / Landscapes, China. © Cedar Kraus / The Epson International Pano Awards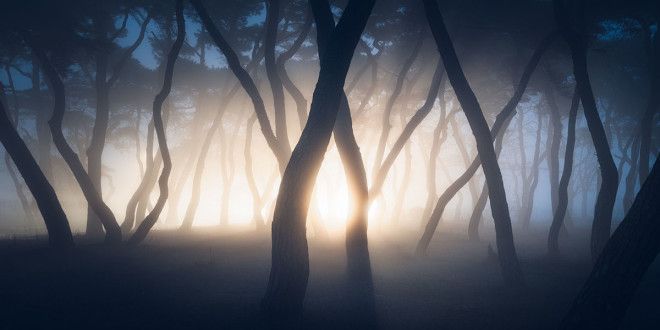 The curator's award was given to Nate Merz from the USA for his shot of trees in South Korea, which he called Stranger Things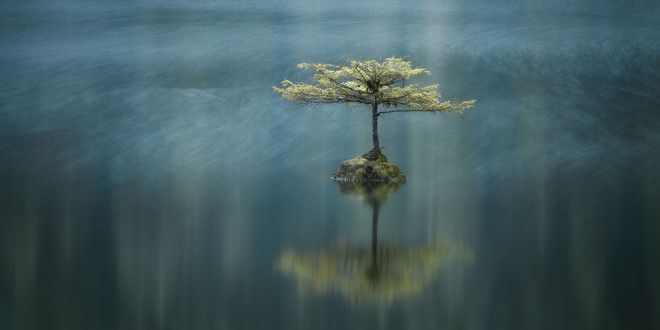 Vancouver Island in British Columbia in Canada was the setting for Adam Gibbs' snap of a lone tree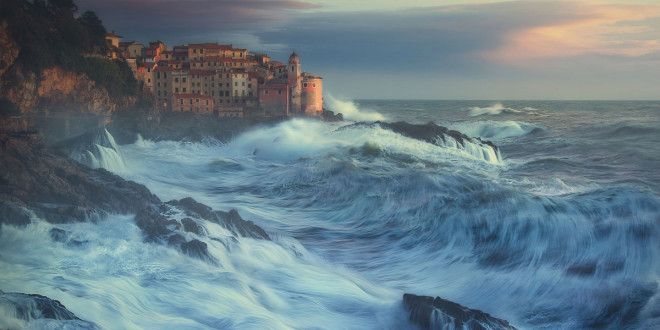 Poseidon Awakens. Top Ten, Open Nature / Landscapes, Tellaro, La Spezia, Italy. by Paolo Lazzarotti / The Epson International Pano Awards

Flying Shanghai. Open Award Winner, Built Environment / Architecture, Highest Scoring Aerial Image; and Top Ten, Open Built Environment / Architecture, Shanghai, China. © Javier de la Torre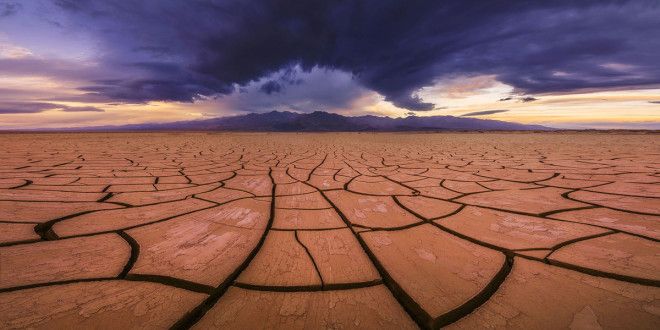 Peter Coskun came third in the digital photography prize for his shot of Death Valley in the US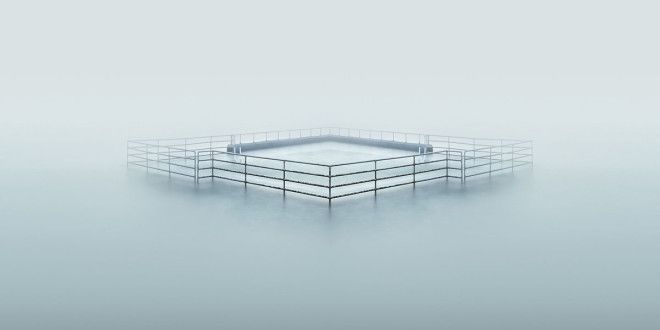 Abyss. Top Ten, Amateur Built Environment / Architecture, Shoalstone, Brixham, Devon, England. © Neil Burnell / The Epson International Pano Awards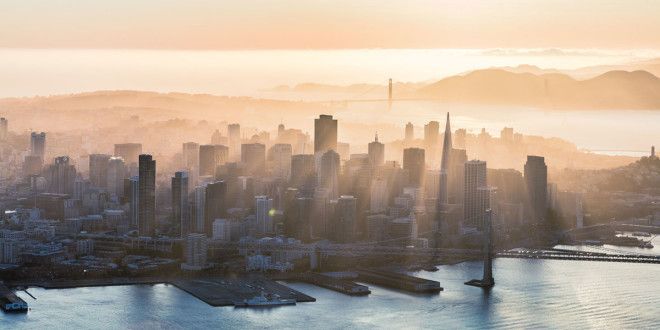 Downtown San Francisco. Top Ten, Open Built Environment / Architecture, San Francisco, USA. © Matteo Colombo / The Epson International Pano Awards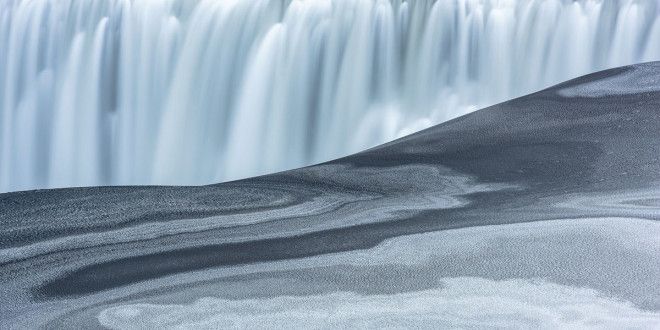 Water and Ash. Top Ten, Amateur Nature / Landscapes, Dettifoss, Iceland. © Dustin Lefevre

Mystic Mountain. Top Ten, Amateur Nature / Landscapes, Utah, USA. © Dustin Lefevre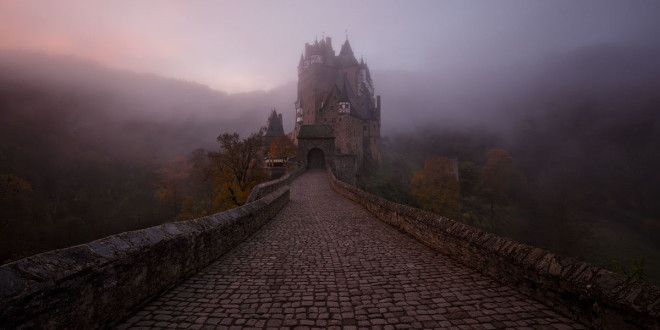 Mystical Eltz Castle in Morning Fog. Wierschem, Germany. © Moritz Esser / The Epson International Pano Awards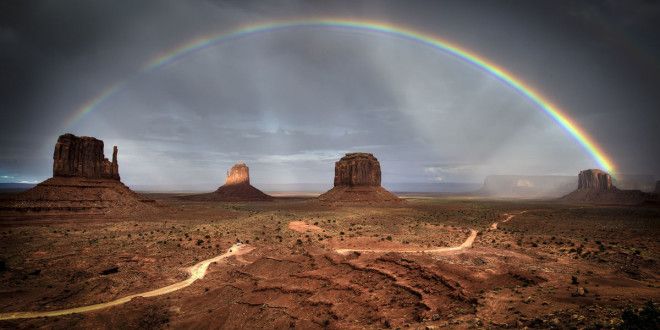 A rainbow circles the sky across the Arizona landscape in a shot taken by photographer Frederic Huber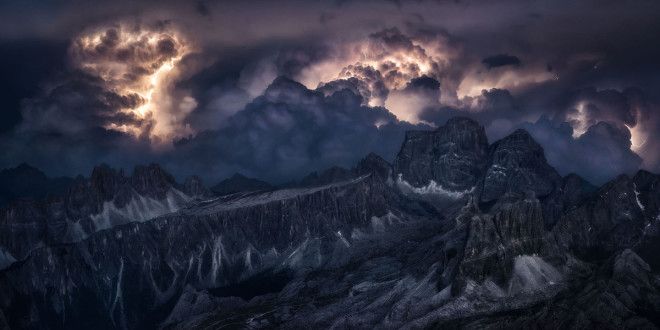 The Battle. Top Ten, Open Nature / Landscapes, Lagazuoi Mount, Northern Italy. Isabella Tabacchi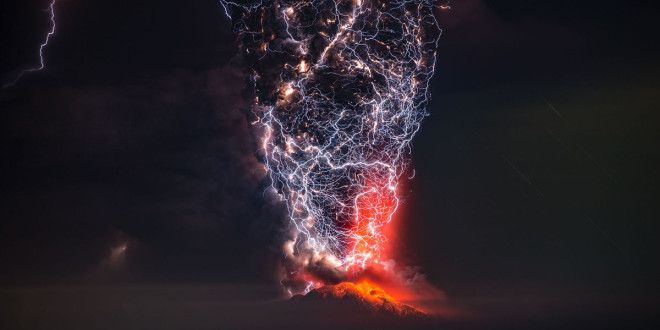 Lightning flashes inside the volcanic plume of the erupting Calbuco Volcano in Chile. © Francisco Negroni / The Epson International Pano Awards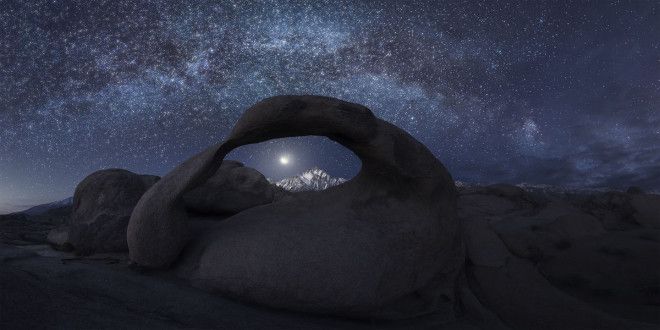 Across The Universe. Highest Scoring Stitched Image and Top Ten, Open Nature / Landscapes, California. © Luca Benini / The Epson International Pano Awards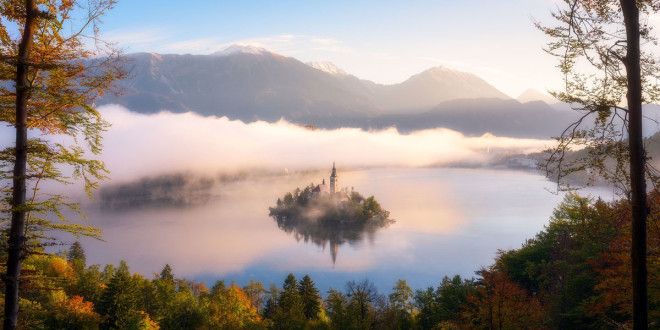 Autumn View. Top Ten, Open Nature / Landscapes. Bled Island stands in the middle of Lake Bled in northwestern Slovenia. © Daniel Fleischhacker / The Epson International Pano Awards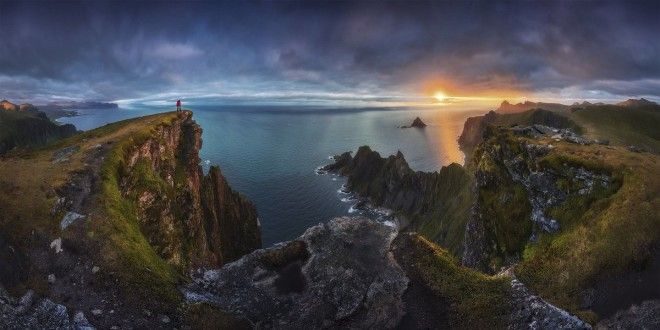 Amateur snapper Nicholas Roemmelt took this stunning picture of the coastline at Vesteralen in Norway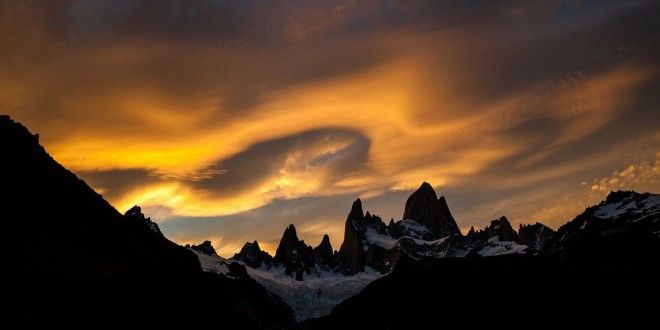 The award for best film capture went to Akira Matsui for her shot of the dramatic sky over the mountains of Patagonia in Argentina

The dry land and sparse trees across Deadvlei in Namibia have been captured by Stuart Bellamy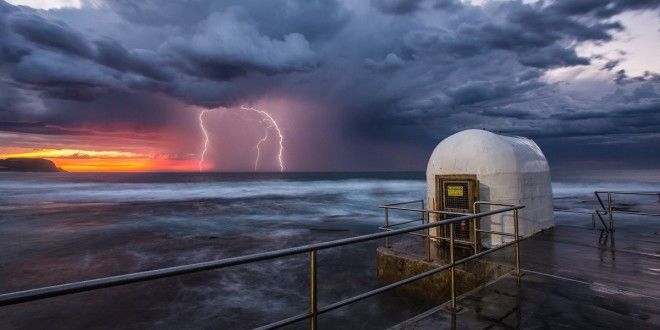 Shane Williams captured this dramatic image of a sunrise storm at Sunrise Merewether Baths in New South Wales, Australia