The stars on today's list might have been successful once, but these days we aren't seeing much of them anymore because they are just not getting that many job offers. In the cut-throat world of acting, nothing stays the same for very long. New starlets are always arriving on the scene and the ones who have lost their shine or run their course are slowly pushed out of the way to make space for the younger generation. Staying on top, and making sure movie execs want to hire you means that you must be relevant enough to still draw a crowd. Most of these actors have enjoyed prominent or leading roles at one time, but today, because of bad choices or simply bad luck, they're struggling to get good parts.

15. Is Hilary Swank Too Talented For Hollywood?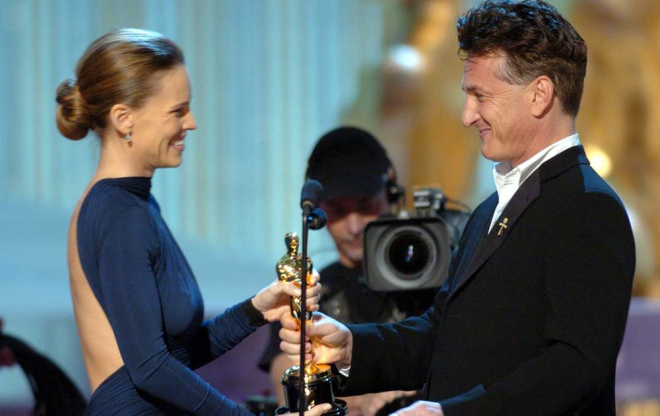 You would think that after being nominated for an Academy Award twice and won both times (a feat that's only ever been achieved by two other actresses, neither of them current) Hilary Swank would be positively inundated with movie roles – but it doesn't seem that way at all does it? Her performances in Boys Don't Cry and Million Dollar Baby were spectacular, to say the least, and Swank has the ability to transform her body and persona to take on challenging roles and give them depth, so why aren't we seeing more of her? She looked set to have a dazzling career and although she has been working, she hasn't been getting a lot of attention from her projects. Is Hilary maybe just too good for Hollywood?

14. Chris Owen Had To Work As A Waiter To Make Ends Meet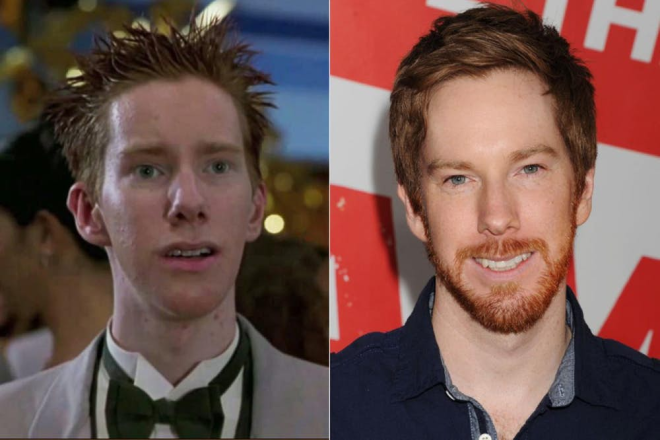 In 1999 Chris Owen made a name for himself as Chuck Sherman AKA "The Sherminator" in the hit coming-of-age comedy film American Pie, a role which he reprised for all of the film's sequels including one of the straight-to-DVD spin-offs called American Pie Presents: Band Camp. He also made appearances in the National Lampoon film franchise and was featured in TV shows like 7th Heaven, Monk, and The Mentalist. He was off the Hollywood radar for quite some time until 2014 when a New York Daily News article reported that he was working as a waiter in a restaurant in California. In the interview, he stated "life doesn't always go the way you planned. I love acting and this job lets me stay in the fight." The article helped him get another two small film roles, but it's hard to say whether or not he'll ever be able to make a living from acting again.

13. Ashley Greene's Post-Twilight Films Failed To Impress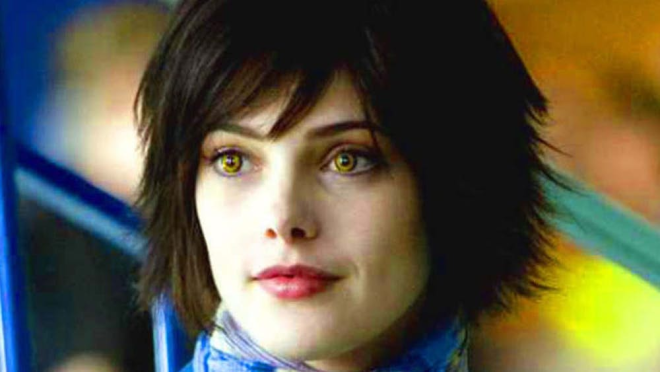 Between 2009 and 2012 Ashley Greene racked up five Teen Choice Awards for her role as Alice Cullen in The Twilight Saga film franchise and was named Female Superstar of Tomorrow at the Young Hollywood Awards in 2012. It looked as though her career was set to sizzle, but instead, it just fizzled. Apart from her role in Twilightnone of her other projects have managed to gain much attention – or make much money. The only film – of the seven she's done since Twilight – to make more than $1 million at the box office was The Apparition (2012) which earned around $5 million. Considering that the film had a budget of $17 million this can't really be considered a win and since casting agents want actors who will bring in the money, she's finding it hard to get decent work.

12. Hayden Christensen's Role As Anakin Was His Downfall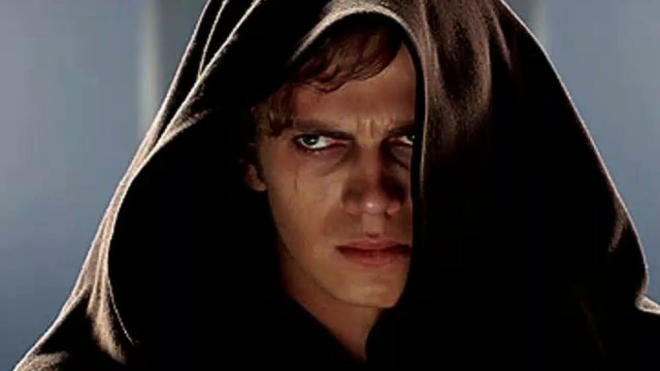 Starring roles have the power to make an actor's career, or, as in the case of Hayden Christensen, break it. Hayden actually did some of his best work before he appeared as Anakin Skywalker AKA Darth Vader in
The Star Wars Trilogy
. His role as a disturbed teenage boy in
Life as a House
won him much praise from critics as did his portrayal of the fraudster reporter Stephen Glass in the film
Shattered Glass
. But after being chosen from 1500 possible candidates for the role of Anakin his performance failed to wow anyone, and he picked up two Golden Raspberry Awards for Worst Supporting Actor. It's been hard going for Hayden as the job offers have almost completely dried up since his trip to the dark side.

11. Drew Barrymore Just Faded Away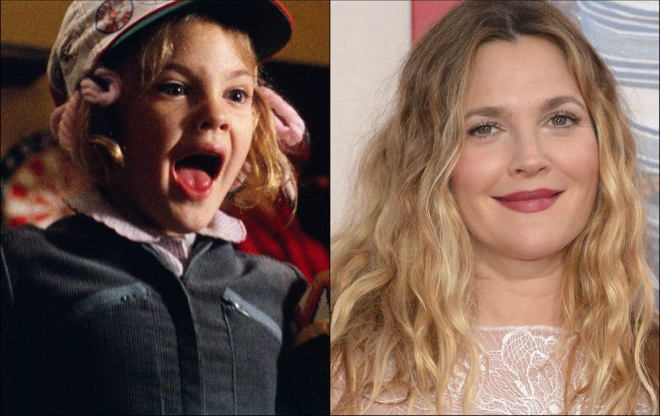 Drew Barrymore was born into a family of actors, so it seemed that she was destined to land up in Hollywood. Her transition from child actor to adult performer was rather rocky as she struggled with family issues and drug addiction, but she emerged as a young beautiful starlet who looked set to become a leading lady. Between 1995 and 1999 her career took off and Drew was appearing in between two and three movies every year, picking up leading roles in films like Never Been Kissed and Ever After. But since she seems to be on the decline – only doing one or two projects each year, with hardly any leading roles. These days Drew works more behind the scenes as a producer than in front of the camera.

10. Macaulay Culkin "Retired" From Acting At Fourteen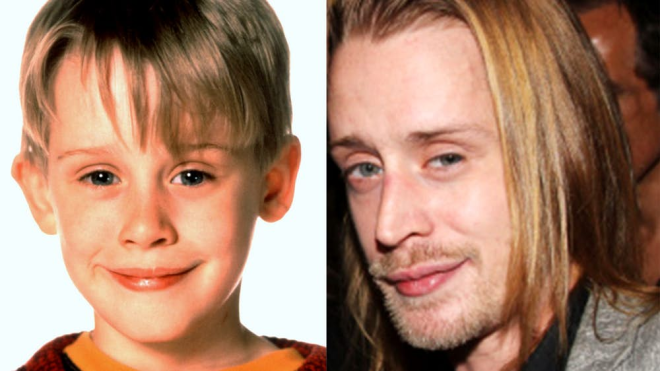 Macaulay started acting at the age of four and at ten his role as Kevin McCallister in the blockbuster film
Home Alone
made him an overnight sensation all over the world. He continued to work as an actor after this breakout role, landing parts in films like
Richie Rich
,
The Pagemaster
, and
The Good Son
(which earned him an MTV Movie Award nomination in the category for Best Villain) but just four years after
Home Alone
hit the big screen, Macaulay, then aged just fourteen, retired from acting. He resurfaced almost a decade later, almost unrecognizable, and slowly began acting again, but as you can imagine casting agents are not hammering down his door. Perhaps there's a feeling like he might be just a little too unstable to work with?

9. Catherine Zeta-Jones Says Moviegoers Aren't Interested In Women In Their 40s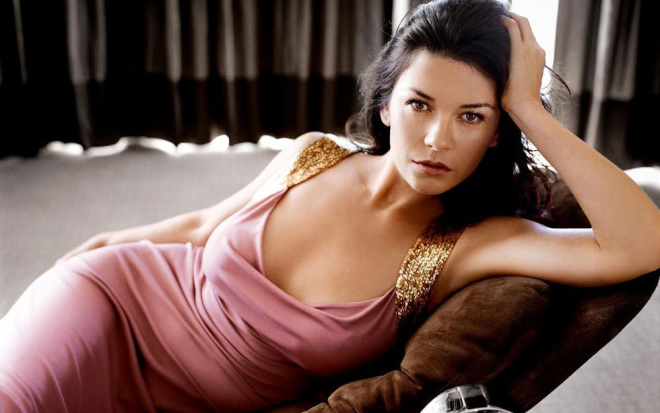 Catherine aspired to be an actress from a very young age and by the early 2000s it looked like she couldn't miss when it came to movies; nearly every film she did was a great success. Fans loved her in films like
The Legend of Zorro
,
Entrapment
, and
Traffic
, and her role as Velma Kelly in the musical
Chicago
won her a Best Supporting Actress Oscar. But over the last decade her career has dwindled and according to Catherine it's because there is a distinct lack of roles for older women in Hollywood. Speaking out on this issue during an interview she said, "It's not that there aren't great stories to be told about women in their 40s, it's just that the big bosses in Hollywood feel that the demographic of moviegoers are less interested."

8. Brendan Fraser Couldn't Stop Taking Zany Roles And It Cost Him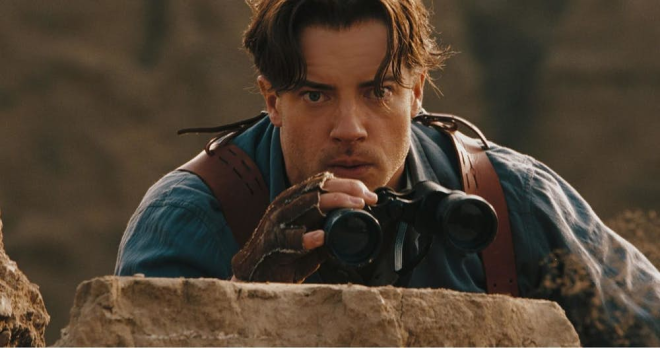 Brendan Fraser's acting career should have been over long ago, but thanks to
The Mummy
trilogy (1999-2008), which took nearly ten years to complete, he managed to maintain his star power for a little longer. Brendan is known for taking on odd, zany roles, but if you're trying to build a career as a serious actor you can only do this for so long before it gets old and no-one wants to hire you. The nail in his coffin came in 2010 when both
Extraordinary Measures
and
Furry Vengeance
released alongside each other – and both failed to impress audiences, costing more money to make than they made at the box office. During his "Mummy" years he was still landing decent roles, but these days he's lucky to get voice-over parts.

7. Kevin Costner Seems To Have Lost His Star Power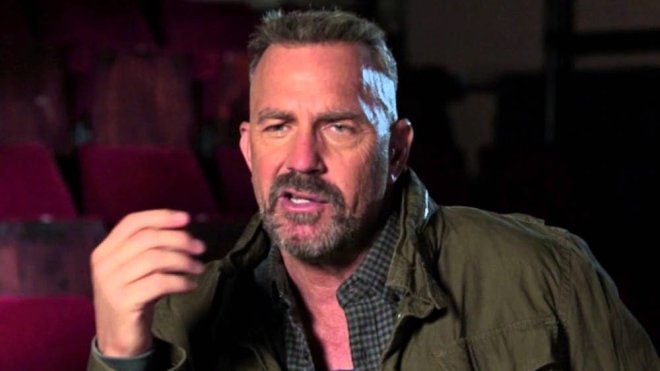 Is Kevin Costner still getting work? Yes. But does he still carry that full-blown movie star status? We think not. Kevin Costner made a name for himself as a Hollywood star with movies like Dances With Wolves, The Bodyguard, and Robin Hood: Prince Of Thieves but ever since the epic flop Waterworld came out in 1995 his career has been on a downslide. Kevin is clearly talented – the man's accolades include two Academy Awards, three Golden Globe Awards, two Screen Actors Guild Awards and one Emmy Award – but he's just not drawing audiences the way he once did and seems Hollywood is no longer keen to take a chance on him. Recently he's only achieved minor success in the miniseries
Hatfields & McCoys
which netted him an Emmy and a Golden Globe in 2012.

6. Jessica Alba's Poor Movie Choices Wrecked Her Career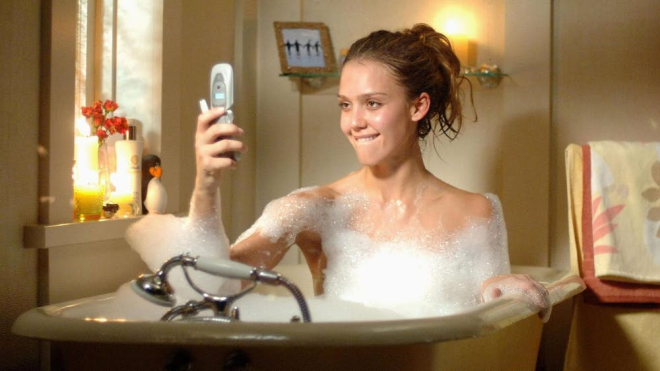 Jessica Alba may be gorgeous but after a while, good looks alone are not always enough to help you land movie roles. Although she's had some successes; she won the Choice Actress Teen Choice Award and Saturn Award for Best Actress on Television, and a Golden Globe nomination for her lead role in the television series
Dark Angel
, she's also made some awful decisions when it came to choosing parts. With a string of flops in her wake like
Fantastic Four
,
Awake
, and
The Eye,
and a handful of Razzie nominations it's no wonder that she's been finding it difficult to land decent parts. She still acts occasionally, but these days she is more focused on her business ventures, family, and charity work and has stated in interviews that acting really isn't her top priority anymore.

5. Everyone Has Moved On From Julia Stiles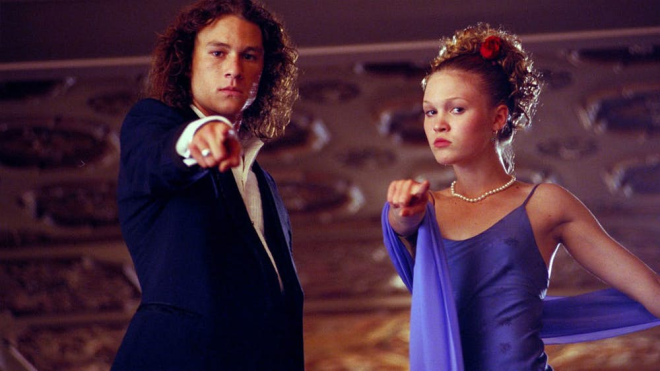 Julia Stiles rose to prominence in the early 2000s with performances in a string of teen movies, including
10 Things I Hate About You
,
Down to You
, and
Save the Last Dance
, winning a host of Teen Choice Awards. But just when it looked like her career was heating up it took a turn for the worst when
A Guy Thing, Mona Lisa Smile
, and
The Omen
all crashed at the box office. "I think audiences, producers and directors included, develop crushes on actors (actresses in particular) and then lose interest and move on to the next one," Stiles said. "There are a handful of actors who sustain interest because it's exciting to watch them get better at what they do. I want to be one of those actors." Sadly, it doesn't look like Julia's going to get this right.

4. Jim Carrey's Brand Of Funny Got Old Too Quick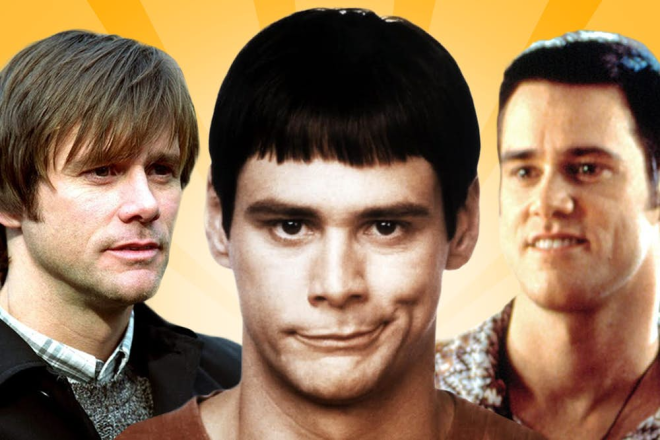 At the height of his career in the mid-90s to early 2000s Jim Carrey was the undisputed comedy king of the box offices with films like The Mask, Dumb and Dumber and Liar Liar easily pulling in $100 million each. But after the release of Bruce Almighty in 2003, it seemed that his personal brand of comedy just wasn't that funny anymore and most of his projects since then have been relatively low key. Add to that his struggle with depression, his disastrous personal life, the suicide of his ex-girlfriend, and more recently, his wacky statements about the meaning of life, and it's easy to see why no-one is in a hurry to hire this aging comedian. Which is a pity because the man does have talent. Perhaps he'll still make a big return – who knows?

3. Sarah Michelle Gellar Was Pigeonholed After Buffy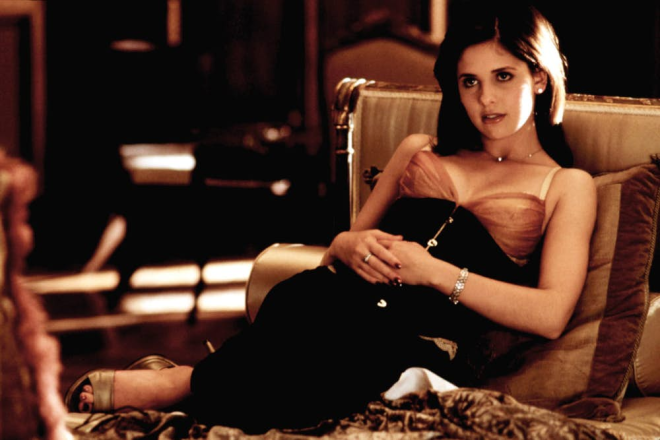 When was the last time Sarah Michelle Gellar (now Sarah Michelle Prinze) appeared in a movie? Try almost nine years ago!
Sarah found herself pigeonholed after the success of Buffy the Vampire Slayer so when she made her transition to the big screen she was relegated to horror movie flicks. While some of her films were moderately successful like I Know What You Did Last Summer, Scream 2, and Cruel Intentions, after that her movies just seem to flop and even her attempt to return to TV with shows like Ringer and The Crazy Ones failed. But it hasn't been all bad for her – she's launched her own cooking and lifestyle brand, got regular voice acting gigs, and is still happily married to Freddie Prinze Jr.

2. John Cusack Is Now The Direct-To-Video King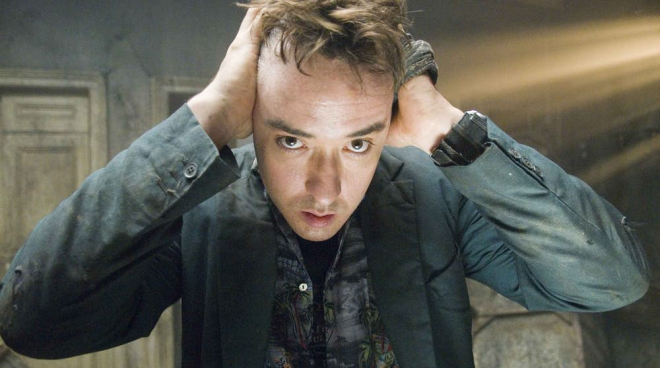 Out of the 15 films that John Cusack has appeared in during the past four years, 8 of them were direct-to-video, which should tell you everything you need to know about his flailing career.
John became famous for his roles in various 80s comedies which included films like Sixteen Candles and Better Off Dead. He was still getting good work in the nineties and enjoyed success with movies like Grosse Pointe Blank, Con Air, Serendipity, Pushing Tin, Being John Malkovich, and High Fidelity but after the year 2000 audiences started to grow bored with him and although he's still getting work, it's nothing like the leading roles he once enjoyed. It seems these days he's decided to go for low-budget films, so don't expect to see him on the red carpet anytime soon.

1. Jennifer Love Hewitt's Career Never Really Took Off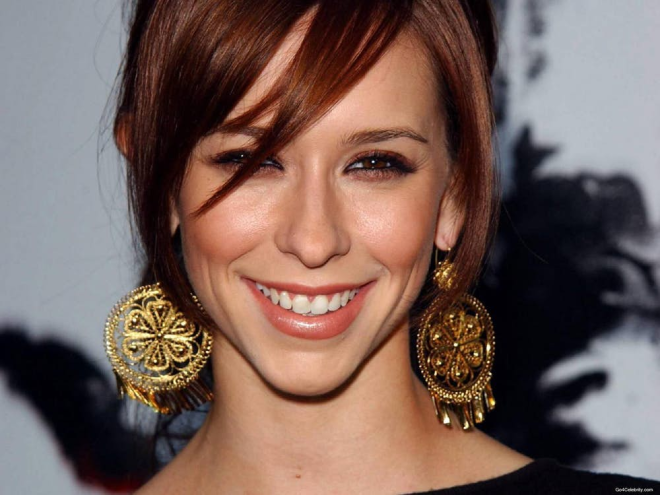 Jennifer Love Hewitt seemed to have everything going for her in the mid to late nineties. Audiences had gotten to know her from the hit TV show
Party of Five
and after the success of the horror flick,
I Know What You Did Last Summer
and it's sequel, it seemed like a sure thing for her to progress to bigger and even more prominent roles. But instead, her career cooled off considerably when she appeared alongside Jackie Chan in the action-comedy flop,
The Tuxedo
. Then, as if that wasn't bad enough, she decided to do not one, but two of those terrible live-action Garfield films which really didn't help her. She managed to rally slightly with a five year run on
The Ghost Whisperer
from 2005 to 2010 and the movie
The Client List
in 2010 but her career as a serious actress seems pretty much over.