We are here to help. After reading this list of 18 upcoming 2018 films, you will have a better idea about which movies you should probably not get your hopes up about. The sad truth is, not all movies can be great, and in fact, most really aren't. There are far more bad movies than good ones. This is all a matter of opinion, of course, but knowing what we know about film, pop culture, and past box-office successes, we think we have a pretty good understanding of which movies will and will not suck in 2018.
As 2017 comes to a close with highly anticipated movies like Justice League, Star Wars: The Last Jedi, Jumanji, Pitch Perfect 3, and A Bad Moms Christmas, let's look ahead to what 2018 has to offer. In order of release, here are 18 movies coming out next year that sadly, are probably going to suck.

18. Maze Runner: The Death Cure — January 26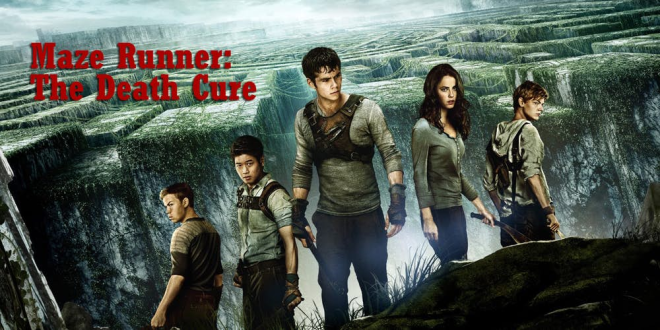 Maze Runner: The Death Cure is the third and final installment in a book-turned-film series. It stars Dylan O'Brien and Kaya Scoledario. The Maze Runner books tell the story of a boy who has had his mind erased and was dropped into a labyrinth of boys and one mysterious girl. They narrowly escape the maze into a post-apocalyptic dystopian world. First, there was The Maze Runner, followed by Maze Runner: The Scorch Trials. Maze Runner: The Death Cure is the end to the escapees' story — their final and most dangerous adventure yet. The young-adult, sci-fi books (and now movies) seem to get increasingly worse with each film, and this film will be the worst of the three. In theory, the idea behind The Maze Runner is a good one, and as is typical, the books are much better than their film adaptations.

17. Fifty Shades Freed — February 9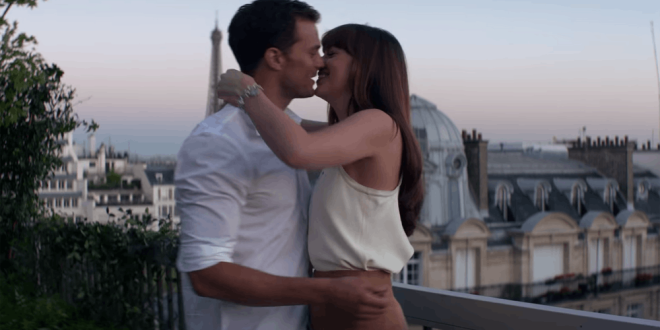 One of the first movies to come out in 2018 is the third and final film in the Fifty Shades trilogy. Much like its predecessors, Fifty Shades Freed will mostly likely not live up to its potential. Fans of the Fifty Shades were thrilled when they heard the books were hitting the big screen and starring Jamie Dornan and Dakota Johnson as lovers Christian Grey and Anastasia Steele. The first film, Fifty Shades of Grey, was simply okay — not great, not terrible enough that you couldn't sit through the whole thing, but nowhere near good enough to watch again. The second film, Fifty Shades Darker, was a little worse, a little more boring, a little slower. So, we can assume the third film — which picks up after Christian and Anastasia have wed — will continue the trend, unfortunately, and suck even more than the first two. So it goes with sequels, it seems.

16. War With Grandpa— February 23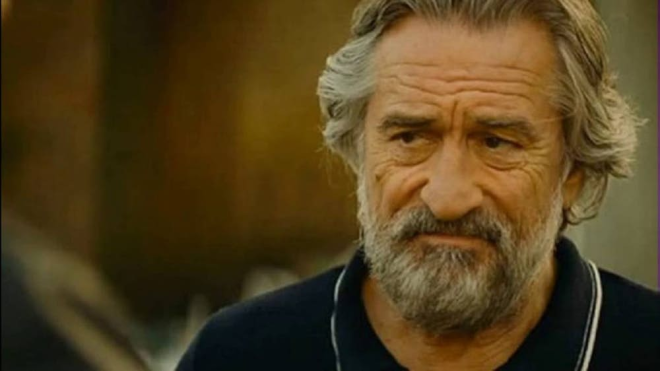 It's another old guy movie! Since Grumpy Old Men, the old guy movies have not been the greatest. This one is at least also about a young boy, but that does not up its rating much. The War With Grandpa is a movie with a title that pretty much says it all — a kid and his grandfather are at odds with each other over having to share a bedroom, and the kid declares war to try and get it back. We're expecting predictable pranks, lame jokes, and everything else you could assume from a movie like this. It does have a pretty great cast, though, with Uma Thurman, Jane Seymour, Christopher Walken, and Robert De Niro as dear, old grandpa. But sadly, the cast cannot save the suckiness that is this movie.

15. Annihilation — February 23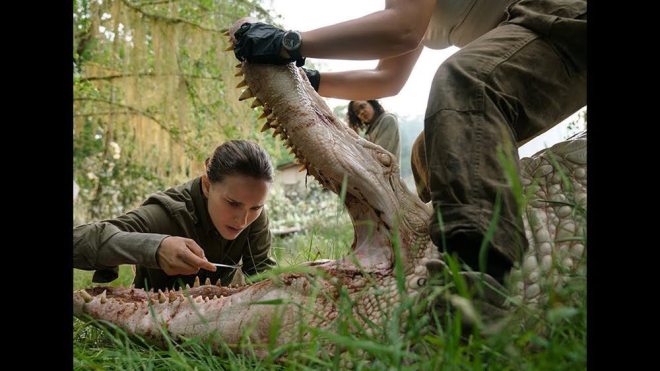 It seems like of all the months in 2018, February is going to be the worst — for movies that is. This is especially terrible since it is the middle of winter and the perfect time to hit catch up on movies. If you're in the mood for a Natalie Portman film, Annihilation is a sci-fi/drama/mystery movie. Based on a book of the same name, Annihilation is the story of a biologist, Lena (Portman), and her husband who's disappeared. This, the most cliché reason ever for a spouse to face danger of any kind in the movies, is of course tragic enough that Lena goes along with a dangerous, secret expedition team into an environmental disaster zone to find him. Of course, she just happens to be a biologist. We predict lots of suspense, but acting that fizzles (not necessarily Portman), a plot that lacks, and probably some gore. Nothing special.

14. Tomb Raider — March 16
It may not be fair, but movies that are sequels, prequels, or remakes tend to be judged on the original film they are based on. People cannot help but compare them, especially when the first one was really good. Such is the case with 2018's Tomb Raider, starring Swedish actress Alicia Vikander, who is most famous for The Danish Girl and The Man from U.N.C.L.E. The first Tomb Raider came out in 2001 and was called Lara Croft: Tomb Raider. It starred Angelina Jolie as the titular Lara Croft, and she totally kicked butt. Alicia has big shoes to fill, and while she is undoubtedly going to do a great job — and look hot doing it — there is so much more that goes into a movie's success than just its lead actor. The two stories of these two movies are very different, but most likely the new Tomb Raider will not live up to the first one.

13. Isle Of Dogs — March 23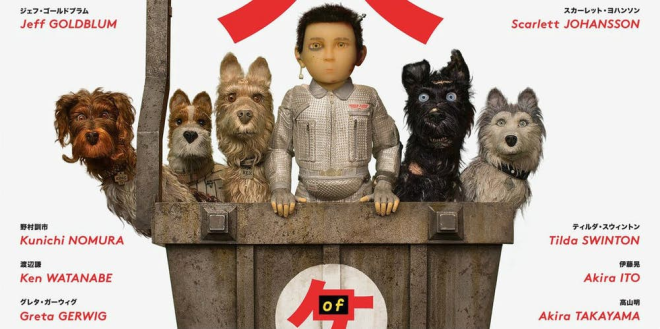 The week after Tomb Raider is released, another unfortunate movie is set to hit theaters. Set in Japan, Isle of Dogs is the story of a boy who tries to find his dog. The idea behind the movie is cool, and it's also Wes Anderson's second stop-motion film, the first being The Fantastic Mr. Fox. But I do not think it will resonate with American viewers, and in fact, I think most of them will be creeped out by it. As an average American citizen myself, sitting in a theater and watching a preview for the movie, I was thoroughly creeped out. Time described it perfectly: "The trailer for Isle of Dogs premiered Thursday, depicting a dystopian future in Japan in which pups are banished to an island made of trash due to their rampant overpopulation and tendency to spread canine flu." Although it's animated, it doesn't sound like a light-hearted movie. It's just too weird.

12. Acrimony — March 30
The movie Acrimony is the story of faithful wife Melinda (Taraji P. Henson) who finds out she has been betrayed by her husband (Lyriq Bent) after standing by him over and over again. Any woman would be enraged, but this story is nothing new. Labeled as a thriller/comedy/drama, it will likely bring elements from each genre, but overall, it is probably not going to be good enough to stand out from all the other millions of betrayed-wife stories out there. Like so many other movies on this list, it comes down to the lack of plot originality and the lack of anything stellar to make that unoriginality work. There are only so many stories under the sun, but familiar stories can successfully be told over and over again if they are told in a unique way, from a different viewpoint, or have something else to make them stand out. That is not Acrimony.

11. Super Troopers 2 — April 20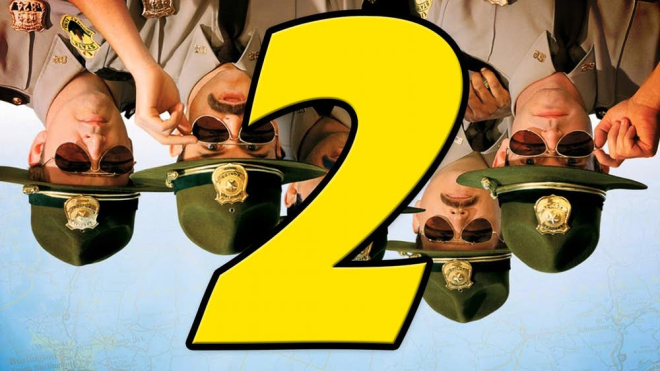 What better way to celebrate 420 than chilling at the movie theater with Super Troopers 2? Clearly, this movie is a sequel to 2001's cop comedy Super Troopers, starring Kevin Heffernan. In 2018's Super Troopers 2, there is a disputed area between the United States and Canada where the officers are responsible for establishing a border patrol station. This sounds like quite the task for a bunch of inept cops, but it will likely be at least somewhat funny. It will star Emmanuelle Chriqui, Lynda Carter, and Rob Lowe. Some of the stars from the original Super Troopers will return for the sequel, like Kevin Heffernan and Jay Chandraskhar, but even the familiar faces are not enough to make Super Troopers 2 a success. Because really, the 2001 movie was pretty damn great, and fans will expect the same level of greatness with the 2018 movie.

10. Slender Man — May 18
Our first horror film on this list of crappy movies is Slender Man, coming to theaters on May 18, 2018. You may have heard of Slender Man before; the fictional paranormal character has appeared in many works of fiction, particularly online, and in 2014, it was connected to a near-fatal stabbing of a teen girl in Wisconsin. It was also connected to other violent acts. In the movie, the plot revolves around the tall, thin, mythical creature who is thought to be responsible for the haunting and disappearances of countless kids and teens. Much like the mask-wearing villain in the Scream films, Slender Man is faceless, creepy, and dangerous. But while he is all of those things, this film will likely not know the success of Scream. It will more likely be just another lame horror flick that picks off teens one by one, and viewers will probably be able to guess the order of the deaths based on the stereotypical character personalities, and the way the film angles are shot leading up to each death. Snore.

9. Ocean's Eight — June 8
There comes a time when television shows and movies just need to stop making more seasons or more sequels. The Ocean'sfranchise is one of them. Ocean's Eight, which will be released on June 8, 2018, is the fourth movie in the series, after Ocean's Eleven, Ocean's Twelve, and Ocean's Thirteen. They are all heist movies, taking place in various locales around the globe. And yes, you guessed it, Ocean's Eight is a sequel. It is also considered to be a female spin-off of the Ocean's Trilogy. Sandra Bullock plays Debbie Ocean, the sister of George Clooney's Danny Ocean, and she attempts an impossible heist at the New York City Met Gala. Her crew includes Cate Blanchett, Mindy Kaling, Helena Bonham Carter, Anne Hathaway, Rihanna, and Dakota Fanning. Many other big names will also make appearances in the film, including Kim Kardashian West! However, as appealing as a Kardashian in a feature film is (not), the ratings and numbers for all three previous Ocean's films consistently decreased, so we do not have high hopes for this one.

8. I Feel Pretty — June 29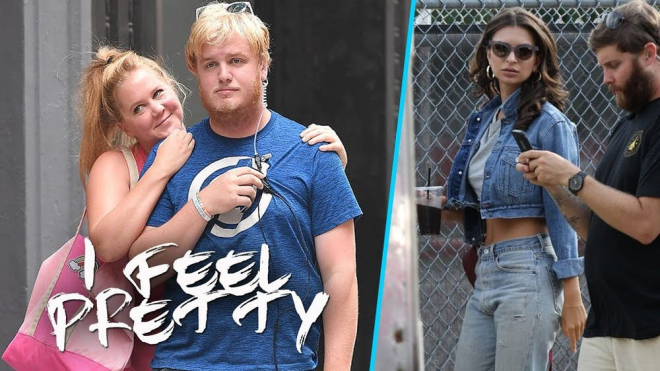 I Feel Pretty is going to be your typical predictable chick flick that moms everywhere will love, and feminists everywhere will be annoyed by. Starring Michelle Williams, Amy Schumer, and Emily Ratajkowski as stereotypical characters we have seen a million times before, this movie also requires you to suspend your disbelief quite a bit, as the plot revolves around a woman who hits her head and as a result, develops a huge amount of confidence and believes herself to be drop-dead gorgeous. Stranger things have happened, but the plot seems silly and juvenile, and not worth a movie ticket. If anything, save it for when it comes to Netflix and watch it for free. Unless you are going to drink wine with your girlfriends first, sneak some into the theater, and spend the night making fun
of the movie.

7. The Purge: The Island — July 4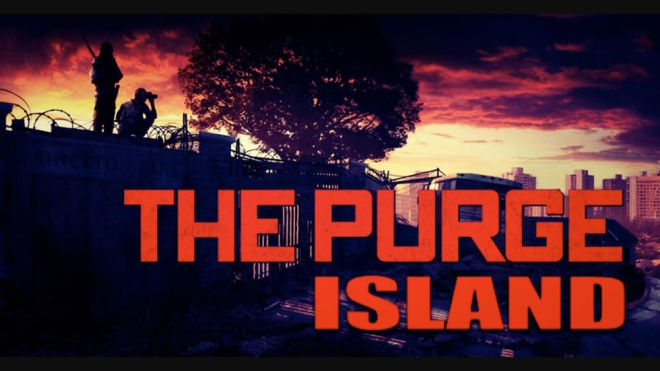 If fireworks aren't your thing, you could spend July 4 at the movie theater watching the fourth Purge movie. The Purge: The Island is surprisingly not yet another Purge movie, but a prequel to the first one, showing the events that led up to the very first film. This is admittedly more intriguing than if it had, in fact, been just another movie about Purge Night, and finding out how the United States got to the point of accepting such a night will be interesting to learn. But there is also a sequel being discussed for 2016's The Purge: Election Year, and it's just all too much. Horror movies are a dime a dozen anyway, even if you change things up like they have with this newest Purge film. There are no big names in the movie (which could either mean it's refreshing or terrible acting), and its setting of Staten Island is kind of a let-down because when you hear the title, you think of some exotic locale. But nope, it's just Staten Island — and just more of the same-old, same-old.

6. The Spy Who Dumped Me — July 6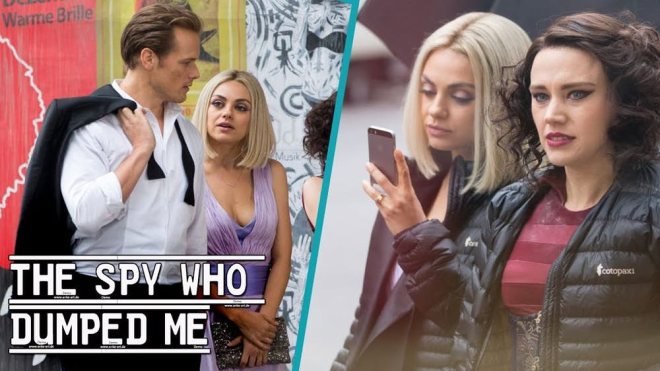 This movie is going to be just as terrible as it sounds, even though it stars the gorgeous Mila Kunis. Some films just cannot be saved, no matter who the star is. Mila Kunis and Kate McKinnon play friends Audrey and Morgan, one of whom finds out that her ex is a spy. The two women then embark on an undercover spy adventure of their own after Audrey's ex shows up at her front door and reveals himself to be involved in espionage. It sounds fun, it sounds silly, it sounds light-hearted, but it does not sound good overall. More than anything, it just sounds dumb and forgettable, two things no movie should ever be able to be described as. It's a shame.

5. Mission: Impossible 6 — July 27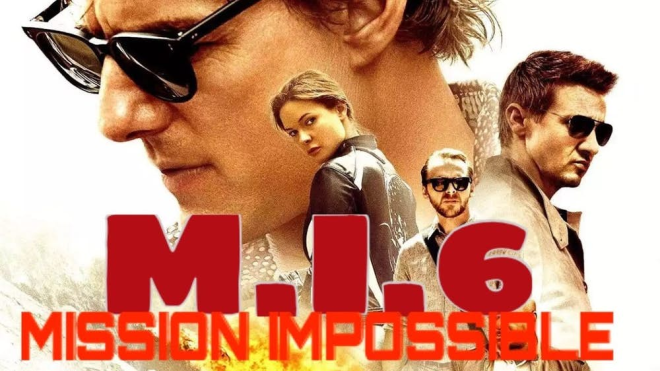 For some reason, the people behind the Mission: Impossible franchise thought it was necessary to have yet another film made. Mission: Impossible 6 will come out July 27, 2018, and we can pretty much expect the same exact thing we've seen with the previous five movies. It'll be fine for what it is — an action spy film — but that's about it. If you have not yet tired of Tom Cruise and his posse, then maybe you will enjoy it. But most of the cast are Mission: Impossible alums, and the new cast members are nothing special. There are some cool filming locations (Paris, Norway, India, London, and New Zealand), but otherwise, we can expect the same old, same old from this franchise. And as we know, sequels to original movies that were successful are always progressively worse with each new film added — and this is the sixth. Enough said.

4. Tyler Perry's A Madea Family Funeral — August 3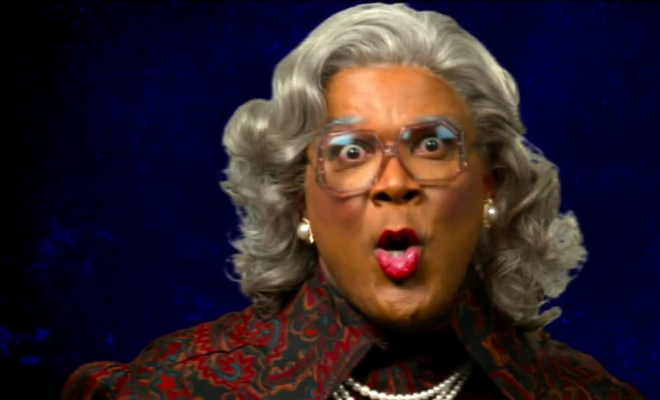 Don't get me wrong, I love me some slapstick Madea comedy as much as the next person. But remember how we were talking about how some shows and movies just need to quit while they're ahead (if they ever were ahead)? Well, that's the case with Tyler Perry and his alter-ego, the feisty granny Madea. Over the years, there have been an impressive nine Madea movies, the most recent being Tyler Perry's Boo 2! A Madea Halloween, which was just released this Halloween. Next year, in August, another Madea movie will hit theaters, Tyler Perry's A Madea Family Funeral. Don't let the title fool you; funeral or not, you can still count on plenty of so-stupid-it's-funny comedy. And therein lies the problem: it is the same thing yet again, and depending on your sense of humour, it may never have been funny in the first place. Perhaps it was — and is, and will continue to be — just plain annoying.

3. The Meg — August 10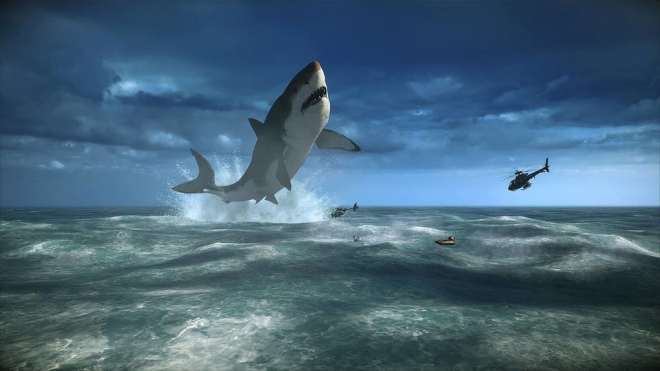 At first glance, you probably think The Meg is a movie about some girl named Meg, but you would be dead wrong. It is actually about the largest marine predator that ever existed: the Carcharodon megalodon. The characters in the film, including Naval Captain Jonas Taylor, played by Jason Statham, come face-to-face with this shark, nicknamed "The Meg." Five years ago, Jonas Taylor lost everything over his unsubstantiated claim that the creature the world had thought extinct for millions of years was actually still in existence. In the present day, he goes on a rescue mission when his ex-wife and crew get stuck in the depths of the Pacific, near the unexplored Marianas Trench where he believes he saw the Meg five years earlier. It also stars Ruby Rose and Rainn Wilson, so the cast is okay. But it seems like a cross between the completely unrealistic movie The Core, and the ridiculous Sharknado.

2. Venom — October 5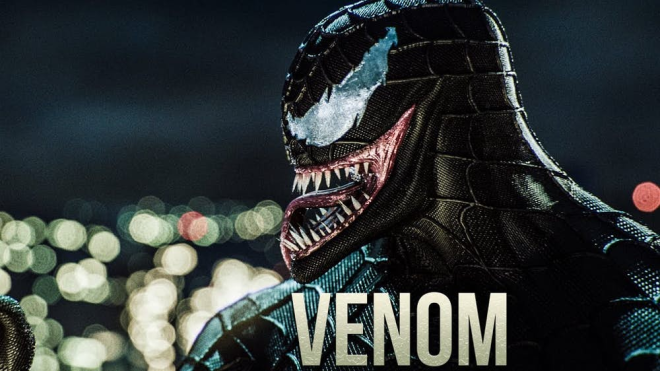 Venom is a superhero movie based on the Marvel Comics character of the same name. It is a spin-off of the Spider-Manfranchise, but that does not make it automatically good. Many, if not most, people love Spider-Man, so Venom will likely draw huge audiences when it is released on October 5, 2018. But its link to Spider-Man is not enough to make it great, and the fact that Marvel fans will probably watch it with high hopes will only make its disappointment greater. Thankfully Tom Hardy is playing Eddie Brock, and the portrayal of Venom, according to director Ruben Fleischer, came from a quote in the comic books: "You're Eddie Brock. I'm the symbiote. Together we are Venom." There are plans for future Venom films, turning it into its own franchise and doing some crossovers with Spider-Man.

1. Aquaman — December 21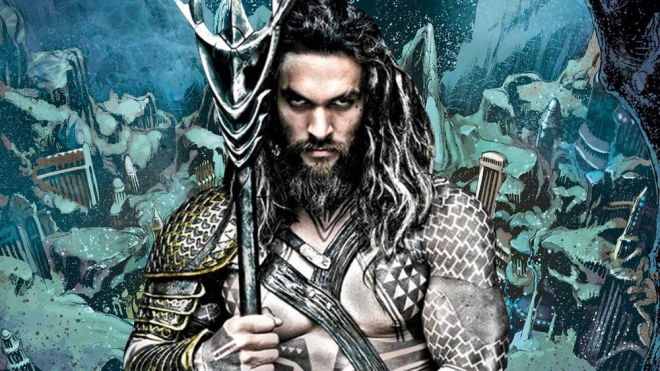 Aquaman is just one of the many superhero movies coming out in 2018. If you are a fan of superhero movies, you will probably be excited for its release that is more than one year away. But let's be honest, there can only be so many good superhero movies. After all, how many fight scenes, cool costumes, evil villains, and comic book adaptations can we see? It gets old after awhile. Jason Momoa has the lead role of Arthur Curry/Aquaman, and the supporting cast includes Nicole Kidman, Amber Heard, and Willem Dafoe. Aquaman is the story of an heir to an underwater kingdom who must step up and be a hero to his people. We like that it is a bit different from all the other superhero movies that take place on dry land, but in the end, the setting is not enough to make the whole movie great. It has a place on this list, simply, because it is just blah.