Despite playing an array of characters, actors are very much their own person. This means that they have their own fears, their own sensitivities, and their own restrictions when it comes to acting. Understandably, an actor who is terrified of heights isn't going to audition for the role of Deadpool or Superman, but there may be times when their fears surprise them on set. When filming a movie, there are many unscripted scenes that end up being added on at the very last second, and this can sometimes cause conflict. Should an actor not feel comfortable with the new lineup, they can always refuse to act out a scene, which is what usually occurs.

15. Michelle Rodriguez — The Fast And The Furious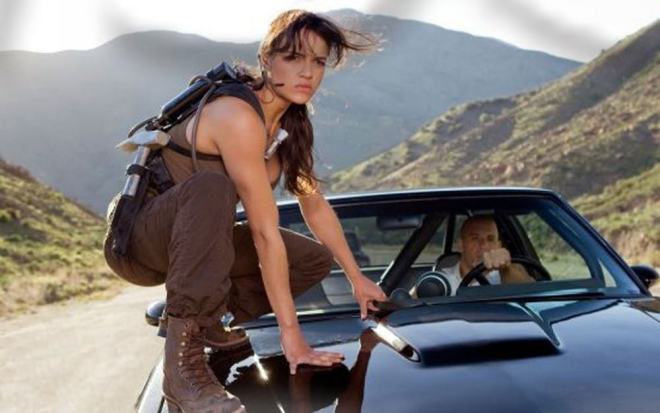 Michelle Rodriguez has built her name and reputation off of the Fast & Furiousfranchise. Despite being happy with her cast and character, Rodriguez became enraged when the movie producers decided to add a love-triangle into the film's plot.
"Is it realistic for a Latin girl who's with the alpha-est of the alpha males to cheat on him with the cute boy? I had to put my foot down. I basically cried and said, 'I'm going to quit and, Don't sue me, please—I'm sorry, but I can't do this in front of millions of people'. My whole point in being an actress is that I thought I got to live a dream. And I don't dream about being a slut! Do you?!" said the actress.
Eventually, the entire Fast & Furious cast saw eye to eye with Rodriguez, choosing to take out any love-triangle innuendos.

14. Kirk Cameron — Fireproof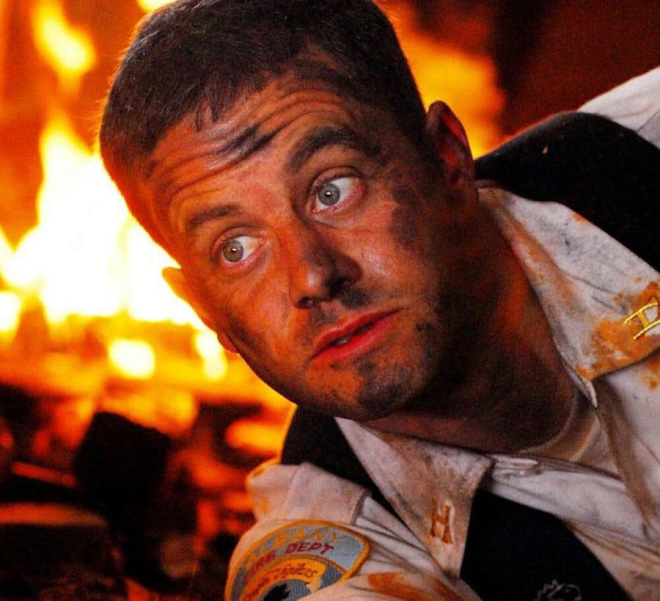 Kirk Cameron first became famous in the late 80s, when he was cast on the TV sitcom Growing Pains. However, as the years went by, Cameron became more and more indulged in his Christian faith, causing his acting to take a hit. Cameron went on to marry Chelsea Noble, his on-screen romance from Growing Pains. After the sitcom fell through, Cameron continued acting for quite some time, but his faith had formed some newfound restrictions that often got in the way of his performances. While filming for the movie Fireproof, Cameron refused to kiss or be extra touchy with his on-screen wife. In order to film the much-needed kissing scene, Cameron asked his real wife to step in for his co-star.

13. Penelope Cruz — Pirates Of The Caribbean 4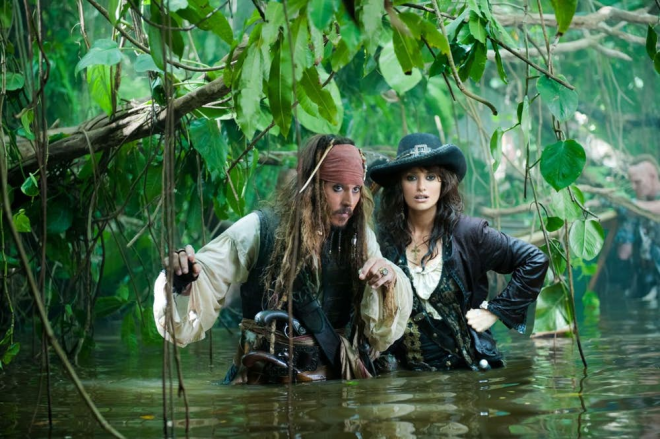 Penelope Cruz is a seasoned actress who has time and time again impressed her audiences with her many talents. The actress was cast as Angelica in 2011's Pirates Of The Caribbean: On Stranger Tides. Despite having agreed to a somewhat physical role, Cruz ended up being pregnant during the filming of this movie, which limited her acting capacity gravely. In order to hide her protruding belly, Cruz is often filmed from the waist up. However, there were some scenes where the actress needed to show her entire body or put herself in precarious situations — to which she immediately declined. In the end, Cruz's younger sister, Monica Cruz, was used as her body double. Luckily, the siblings resemble each other enormously.

12. Alyson Hannigan — How I Met Your Mother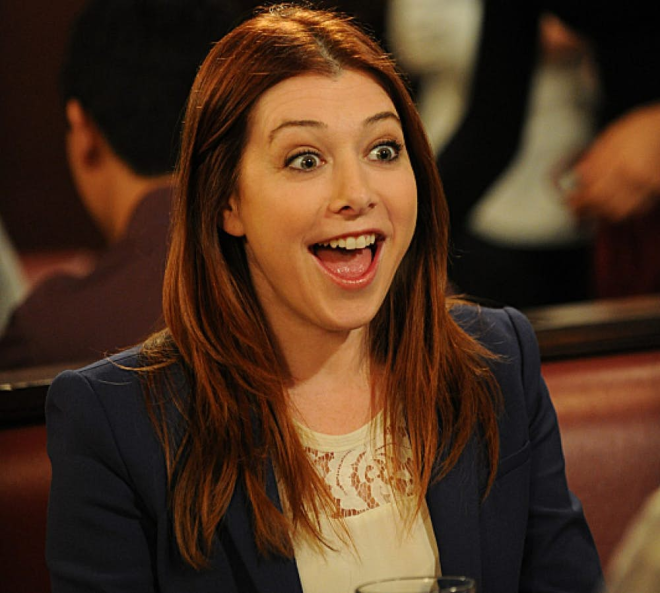 Alyson Hannigan and actor Jason Segel were cast as husband and wife on the popular TV show
How I Met Your Mother.
The pair is often regarded as the best couple to ever be cast in a sitcom. While the chemistry between these co-stars was electric, there were some scenes that Hannigan refused to act out with Segel. While on the set of this show, Hannigan and Segel are often filmed hugging, kissing, and cuddling, however, these scenes were said to be excruciating for Hannigan to film due to Segel's smoking habits. It is reported that
the actress refused to act out any love-scenes with her co-star until he had washed up and gotten rid of the putrid smell
. In the end, Segel decided that it was time to stop smoking altogether, and the actors never encountered this issue again.

11. Wesley Snipes — Blade: Trinity
Wesley Snipes, Ryan Reynolds, and Jessica Biel teamed up to give us Blade:Trinity in 2004, but the cast ended up encountering many issues during the film's production. The issues were mainly caused by Snipes, who refused to act out any scenes that could be done by his stand-in. This resulted in Snipes only sharing the screen with his co-stars once or twice.
According to the film's director, David Goyer, Snipes was a nightmare to work with. "He wouldn't come out of his trailer and he would smoke weed all day." Said Goyer, who went on to say that the actor's method acting and bad attitude caused fights to ensue on set. Snipes' willingness to cooperate was so minor, that he was almost fired from the franchise altogether.

10. Lena Headey — Game Of Thrones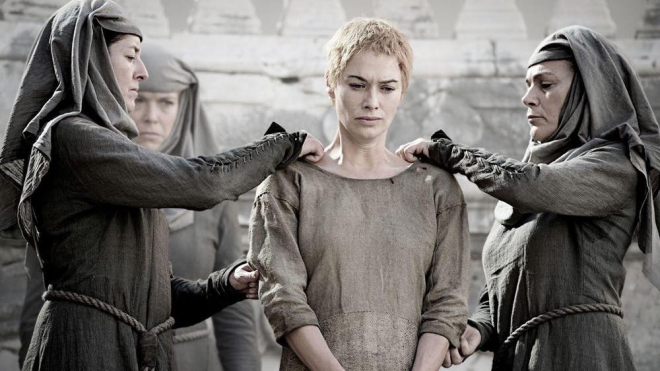 Lena Headey is most famous for her role as Cercei Lannister on HBO's
Game Of Thrones
. The show is famous for its unrestricted nudity scenes and unexpected plot twists. Headey, who is not one to shy away from a nudity role, surprisingly refused to film a scene where she had to walk butt-naked through crowds of people while being ridiculed and yelled at.
While the "Walk of Shame" scene still delivered a powerful impact, many fans were upset over the fact that Headey used a body double. It was later confirmed that Headey had in fact been pregnant at the time of the shoot, which could explain her reluctance to want to go through with it. However, many speculate that the scene was simply too intense for the actress, who loves her character dearly.

9. Natalie Portman — Your Highness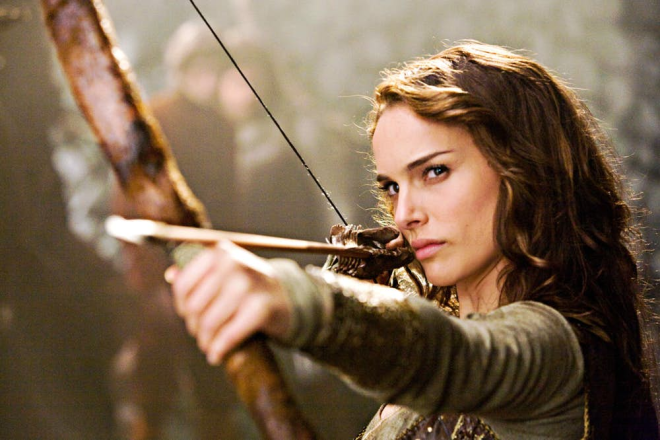 There are some scenes that are too intense for actors to film, and other times, there are actors who are too spoiled to film uncomfortable scenes. This was the case for Natalie Portman, who starred in the movie Your Highness. In one specific scene, Portman was asked to strip down to a thong and jump into a lake, but she refused to do so. At first, directors believed that she did not want to go through with this scene because of the nudity, but in the end, this wasn't the case. It turns out that Portman was afflicted by the scene due to how cold the lake was. The actress reportedly stated that the water was, "really, really cold." In order to accomplish the scene, the director contacted a body double who gladly jumped into the freezing lake.

8. Robert Pattinson — Good Time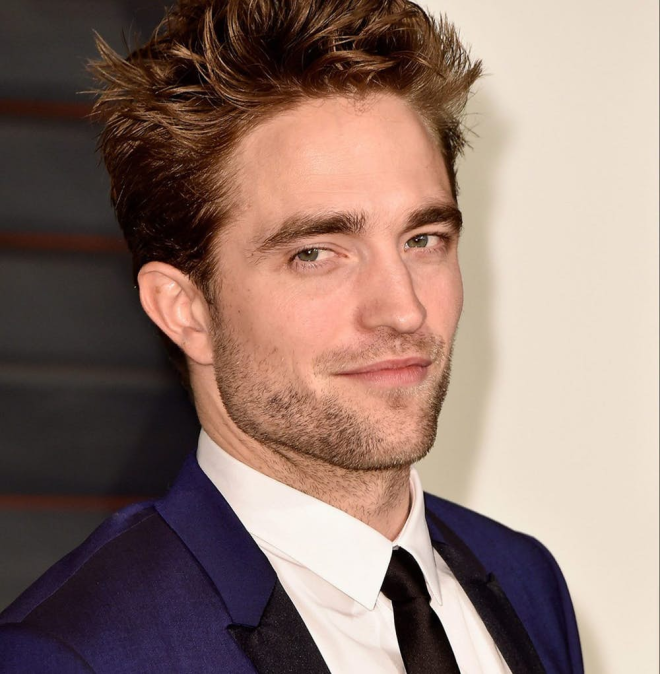 Robert Pattinson was very excited to promote his film
Good Time
on the set of
Jimmy Kimmel Live
, however, some of his revelations were quite shocking to the public. When asked about the challenges he faced on set, Pattinson clearly became uncomfortable, and then proceeded to state the following.
"Oh God, I don't know if I can say this. There's a lot of things in this movie which really cross the line of reality. It's not even on the line, it's way beyond the line. There was initially this scene — I don't think I should say this — but it's like, my character, Connie, has this affinity with dogs… There's this one scene, which we shot, which basically, there's a drug dealer who busts into the room and I was sleeping with the dog…" Said Pattinson, later adding that he refused to do the deed, despite his director wanting him to.

7. Leonardo DiCaprio — Django Unchained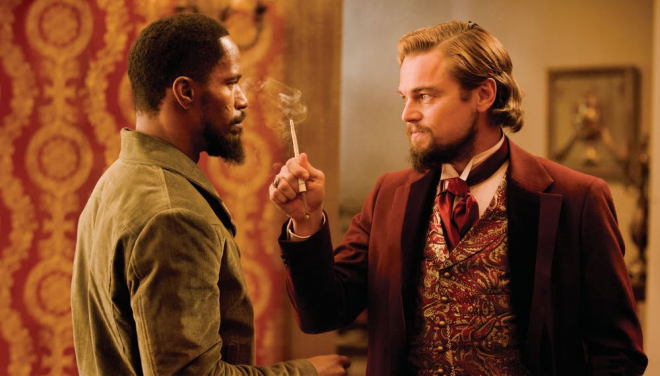 When it comes to Leonardo DiCaprio, there are few scenes that the actor refuses to do. He spent hours submerged in freezing waters on the set of The Titanic, and months freezing in subzero temperatures while filming The Revenant. However, when it came to filming on the cozy set of Django Unchained, DiCaprio faced some difficulties.
Django Unchained is a powerful film tailored around the horrors of slavery. In this film, DiCaprio portrays an evil slave owner who isn't afraid to drop the "N-Bomb". However, DiCaprio couldn't wrap his mind around treating his fellow co-stars with such racism. So much so, that he refused to act out certain scenes altogether. It wasn't until Jamie Foxx and Samuel L. Jackson convinced him that they were alright with the scene's dialogue, that the actor accepted his character's folly.
6. Vin Diesel — The Fate Of The Furious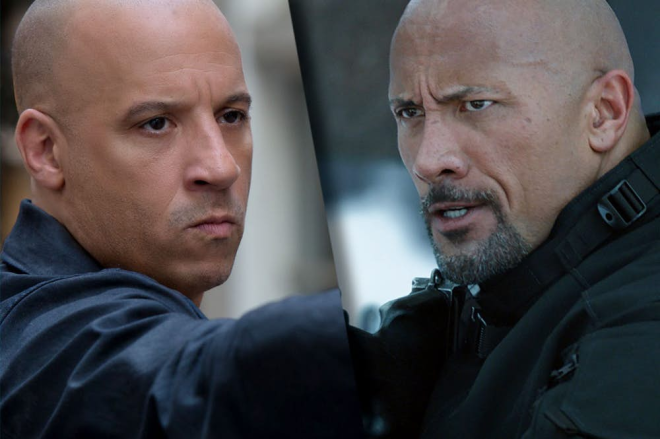 Dwayne Johnson and Vin Diesel seem like two very loveable guys, but if you put these actors in the same room together, a fight will surely ensue. Johnson and Diesel co-starred together on
The Fate Of The Furious
, but immediately began bumping heads on set. So much so, that both actors refused to be in the same scenes as one another, causing their stand-ins to double their workload. Instead of gritting their teeth and shooting their scenes,
Johnson and Diesel demanded that their communicational scenes be done via telephone.
The feud began quite early on, but was only heightened when Johnson posted this message on his Instagram, " My male co-stars however are a different story. Some conduct themselves as stand up men and true professionals, while others don't."

5. Denzel Washington — The Pelican Brief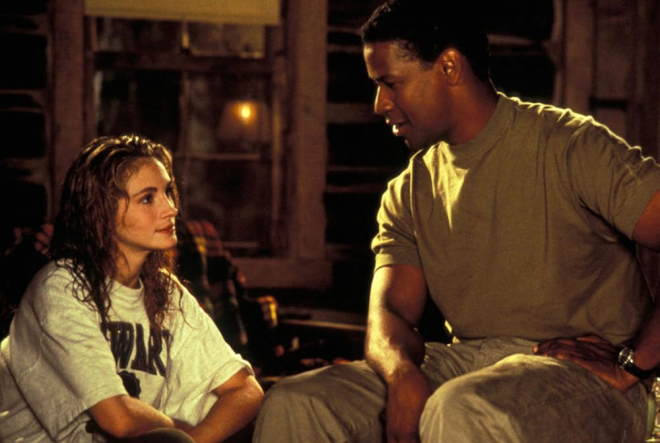 In 1993, Julia Roberts and Denzel Washington co-starred together in the movie The Pelican Brief. While the actors made quite a pair on-screen, there were reportedly some racial issues during the filming of this movie. The Pelican Brief is loosely based off of a novel written by John Grisham, and in this version, Robert's and Washington's characters are romantically involved. However, Washington refused to be in the movie if he had to kiss his co-star, which is why changes were made to the script.
So why did Washington refuse to kiss Roberts? Well, because she wasn't a woman of color. When the actress was asked whether or not she was sad that the kissing-scene fell through, Roberts said, "Don't I have a pulse? Of course I wanted to kiss Denzel. It was his idea to take the damn scenes out."

4. Mike Myers — Wayne's World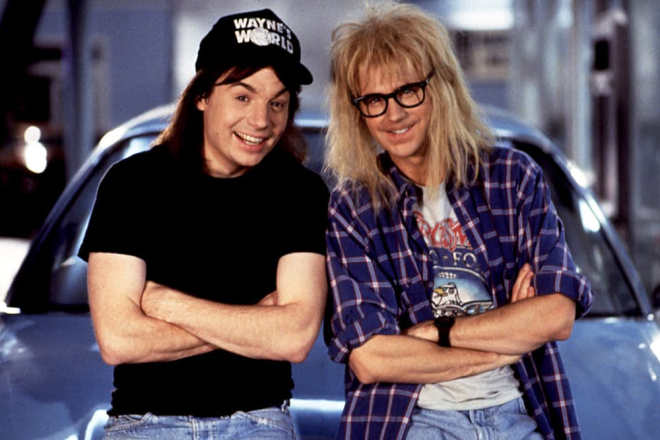 While it may be hard to believe, it is said that actor Mike Myers is extremely difficult to work with. So much so, that Myers has had trouble being cast into roles in the past. One of Myers' most iconic roles was the one of Wayne Campbell in 1992's Wayne's World. The movie showcases the song "Bohemian Rhapsody" by Queen, which many would agree made the movie what it was. Little known, however, is the fact that Myers fought with Wayne's World producers for this song to come to life.
"At one point I said to everybody, 'I'm out. I don't want to make this movie if it's not Bohemian Rhapsody'. I just love the song. It's ballsy that it's that long. It's ballsy that it's two songs in one, that's it's opera. Then when it kicks in, it's just such a fantastic release. I didn't think of another possibility."

3. Emma Watson — This Is The End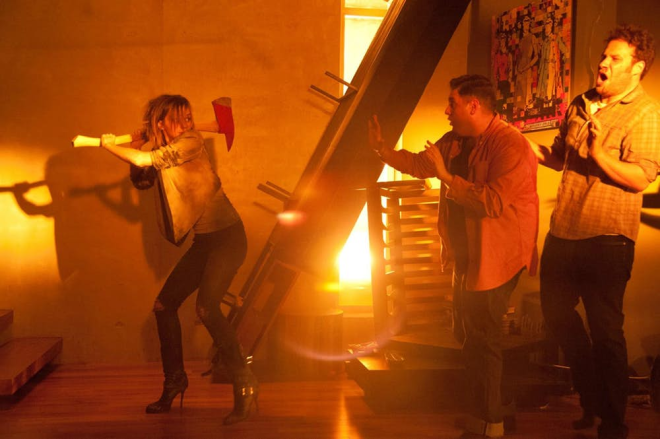 Emma Watson is an English actress who became famous through her role of Hermione Granger in the
Harry Potter
movies. She isn't usually cast into comedic roles, which is why many of her fans were surprised to see her in Seth Rogan's movie
This Is The End
. Both Watson and Channing Tatum had very minor roles in this movie, and theirs ended up coinciding in the worst kind of way.
"During the scene, Channing decided to do some of his breakdancing in front of her, but alas he was in nothing but a thong. So Emma storms off set. Everyone's like WTF where is she going? She walks all the way down the street. So we wrapped the night up 5 minutes later." Said one of the movie's extras. In the end, Watson was simply not comfortable with acting out a scene that had nudity in it, so she dramatically declined.

2. Isla Fischer — Wedding Crashers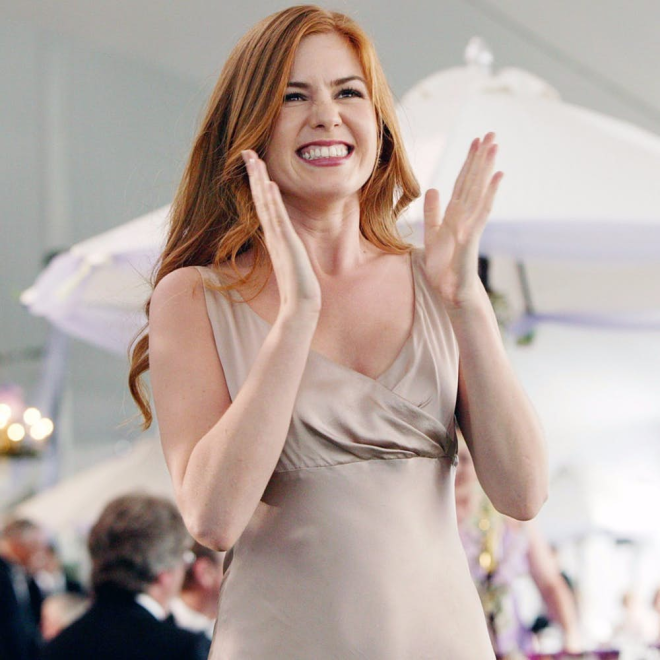 Isla Fischer has been in the spotlight for years, and although her roles may vary from movie to movie, she always delivers an excellent performance. The actress was cast as Gloria Cleary in 2005's
Wedding Crashers
, where she portrayed a crazy nymphomaniac. In this film, Vince Vaughn's character is seen chasing after Fischer's — that is until he finds out that she is absolutely nuts.
Wedding Crashers
is loosely based on intimate relations, causing Fischer to seek a body double for some riskier scenes. When asked if Fischer would display her breasts on screen, she politely declined.
"I feel like if you have a female comic character and then you see her nipples, then she is no longer funny, which is clearly wrong, but that was my theory, and that's why I didn't want to do it." Fisher said.

1. Julia Roberts — I Love Trouble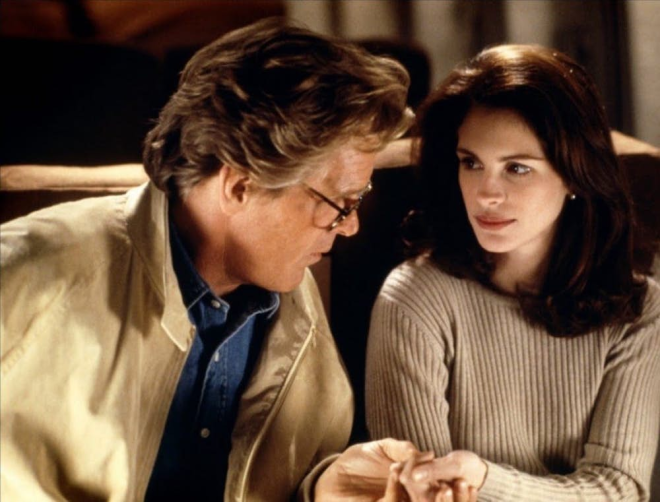 Julia Roberts has long since been regarded as America's sweetheart, which is why it is strange to find out that she caused a stir on the set of 1994's I Love Trouble. Roberts was cast alongside Nick Nolte in the romantic comedy, but quickly found out that she wanted nothing to do with her co-star. Both actors were so repulsed by each other that they refused to act in any scenes together side-by-side. However, this wasn't always possible. In order for the movie's turnout to be successful and convincing, stand-ins were used in the actors' stead.
When asked about her co-star, Roberts replied, "He can be charming and nice, [but] he's also completely disgusting." While these words may seem surprising coming out of Roberts' mouth, she isn't the first person to complain about Nolte.