The genre has grown so much since we entered the current century, in fact, that it can be easy to forget the Academy Awards didn't even recognize animation until 2001. As few as three movies were nominated per year until 2010, but since then animation's increased prominence has been reflected in the race's competitiveness.
Not every worthy movie could make the cut on either the awards circuit or this list, sadly, but rest assured that "The Red Turtle," "Kubo and the Two Strings," and "Ernest and Celestine," to name just a few, are very honorable mentions.

20. "Sita Sings the Blues" (2008)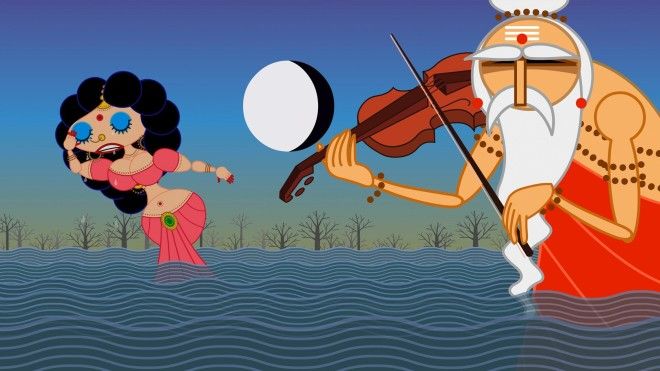 Nina Paley's "Sita Sings the Blues" is a visual feast and an extremely personal attempt to make sense of and contextualize one of the most important works of Indian literature. The film is simultaneously an adaptation of and a commentary on the Ramayana, the epic Indian poem that tells the story of the prince Rama as he rescues his wife Sita from the demon king Ravana. Paley splits the movie into three narratives, each individualized through different animated techniques. The more straightforward adaptation of the story is rendered in the style of Rajput paintings and includes a Greek chorus that interprets the poem's meanings. Another storyline tells a similar narrative to the Ramayana but sets it in modern day, proving the text's timelessness. The final story thread introduces a musical number by a more active Sita, who modifies the original text by making herself more self-reliant. By putting the power in Sita's hands and making her more than a damsel in distress, Paley ultimately makes "Sita Sings the Blues" a radical redefinition of a sacred work. It's as impressive as it is daring. —Zack Sharf

19. "Shaun the Sheep Movie" (2015)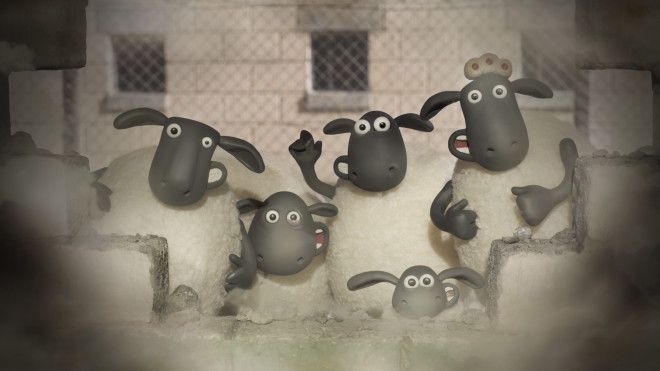 Who would have thought that a "Wallace & Gromit" spinoff would end up being just as good — and, according to some well-meaning heretics, better — than the original series? Aardman Animation outdid itself with this quietly daring corker, which has a simple premise (Shaun and his fellow sheep cause much mischief during a day away from the farm) and wildly entertaining set-pieces. There's essentially no dialogue — or at least none that can be discerned, as the sheep bleat in much the same manner as their real-world counterparts and the humans speak not unlike the grownups on "Peanuts," which only draws more attention to the madcap, almost Chaplinesque goings-on. At this point it almost sounds like faint praise to describe an animated film as being just as entertaining for adults as it is for children, but "Shaun the Sheep Movie" makes good on that promise as few others do. —Michael Nordine

18. "Anomalisa" (2015)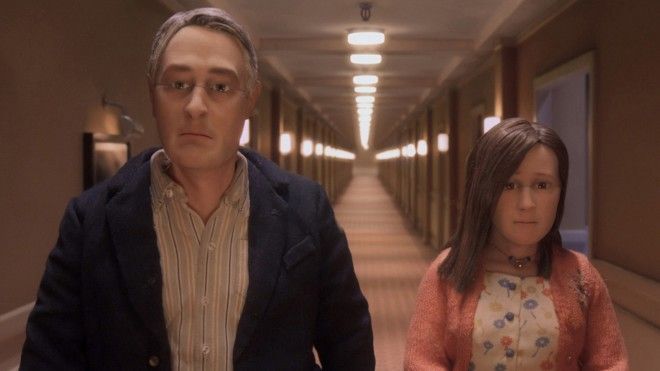 "Each person you speak to has had a day. Some of the days have been good, some bad, but they've all had one." Even with all the other pain and beauty in Charlie Kaufman's foray into animation, this simple reminder stands out as one of his most profound musings. We may lose sight of ourselves and the object of our affection when we become infatuated with someone new — especially during a business trip in Cincinnati — but there's a painful honesty to the way Kaufman portrays those swooning early moments. David Thewlis and Jennifer Jason Leigh are both stellar in their voice-acting roles, but the decision to have literally every other character be voiced by Tom Noonan may be the film's true stroke of genius — it makes it impossible not to see Lisa the way Michael does. The film itself is an anomaly, of course, one made all the more special by its rarity. Learn from Michael's mistake and cherish it even after it's over and you've returned to the mundanity of daily life. —MN
17. "The Triplets of Belleville" (2003)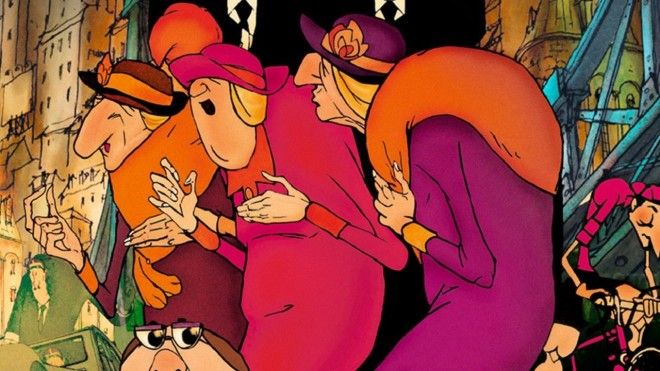 It is the rare silent film that achieves such international acclaim and popularity as Sylvain Chomet's "The Triplets of Belleville." Drawn in the style of French comics, the figures either pour languidly into frame or bounce jubilantly, depending on their moods. The original score was both bopping and haunting, earning "The Belleville Rendez-vous" an Oscar nomination for Best Original Song (the film itself was also nominated for Best Animated Feature). The driving story of a devoted mother who will stop at nothing to help her son is told with such heart, soul, and humor, that the movie waltzed right into its rightful place in the animated film canon. —Jude Dry

16. "The Lego Movie" (2014)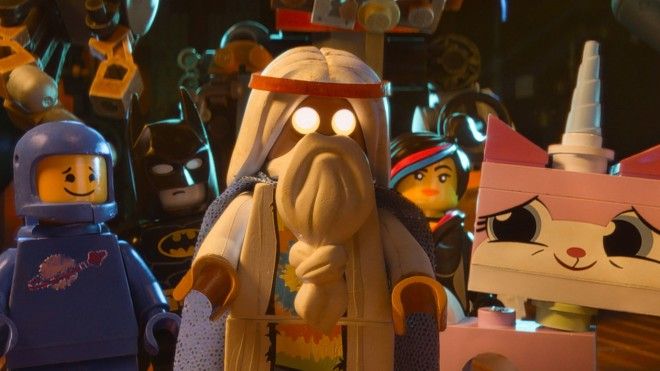 Everything is awesome, indeed, in Phil Lord and Christopher Miller's blockbuster hit. The directing duo who surprised everyone with the hilarious "21 Jump Street" reboot did it once again with a branded toy commercial that was never supposed to be as good as it is. Universally praised for its biting humor and colorful visual style, the film deconstructed the bloated blockbuster formula and rebuilt it one hilarious brick at a time. Chris Pratt is perfect as the lovable Lego oaf who must destroy the aptly named Evil Lord Business (Will Ferrell), and sassy punk Wildstyle (Elizabeth Banks) is the sadly still rare capable and funny girl character. With inventive CGI mining the removable Lego appendages for laughs, "The Lego Movie" is one for the ages. —JD


15. "Ratatouille" (2007)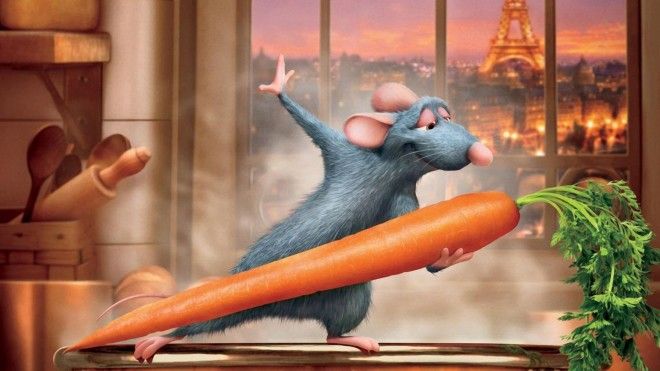 With "Ratatouille," Brad Bird salvaged a problem project and set a new standard for Pixar. Ostensibly a buddy comedy pairing a French rat (Patton Oswalt) with culinary talent and a wannabe chef (artist Lou Romano), the film was transformed into a loving tribute to cooking, art, and innocence by Bird. When cranky, cynical food critic Anton Ego (Peter O'Toole) takes one bite of the rodent's eponymous dish, he's transported back to childhood in sublime fashion. The Oscar winner, fortunately, has aged very well. It's as deliciously absurd as a French farce, and animation wise, offers expressive rodents, exquisite Parisian eye candy, and mouth-watering cuisine. Restaurants and rats might not go together in real life, but, thanks to Bird and Pixar, they thrived "on the mother's milk of caricature." —Bill Desowitz
14. "Howl's Moving Castle" (2004)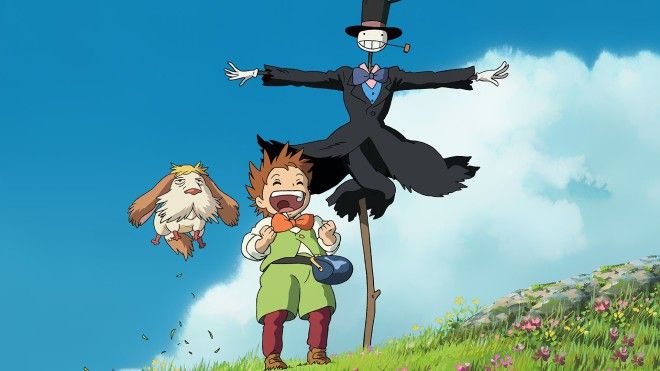 Winning the Oscar for "Spirited Away" was a bittersweet pill for the pacifist Hayao Miyazaki, who was filled with anger over the U.S. invasion of Iraq. As a response, he channeled his energy into this beautiful, sorrowful, and complex anti-war film that proves life is worth living and that old age is hardly a curse. Set in a magical kingdom during a time of war, it centers on a bored hat-shop girl named Sophie who gets swept up in the excitement of Howl the wizard, only to be turned into 90-year-old woman by the spiteful Witch of Waste. What begins as a journey to reverse the curse draws Sophie into becoming part of the resistance. The meaningless war, kept in the background, doesn't lead to a story of good and evil, but a tragedy in which no one is to blame and all suffer. The animation itself is some of Miyazaki's most complex, with stunning set pieces that feature a depth that's part of the most technically demanding work of the master's career. —Chris O'Falt

13. "Coraline" (2009)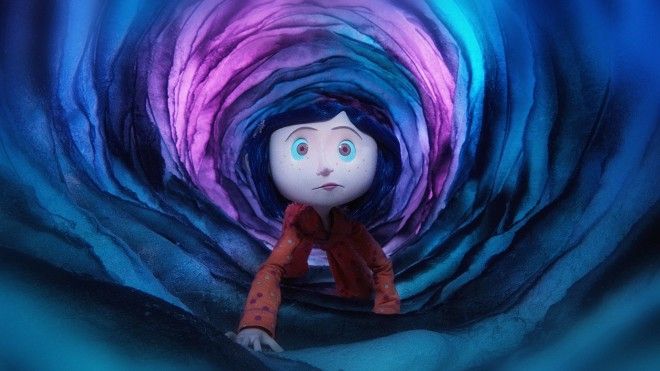 Animator Henry Selick perfected his stop-motion technique on such films as Tim Burton's "Nightmare Before Christmas" and "James and the Giant Peach," filming puppets in multiple miniature environments, one frame at a time, with flexible still-camera-size digital medical cameras. His masterwork, magical gothic fairy tale "Coraline," goes way beyond anything done before with stop-motion. Miserably lonely in her family's ramshackle new house in the country and neglected by her workaholic parents, 11-year-old Coraline seeks refuge in a parallel universe where another set of fantasy parents play and cook and cultivate a fabulous garden. That set-piece was impeccably hand-crafted by artists over months of painstaking production with hand-made manipulated puppets and thousands of paper flowers.
The puppets are built on a delicate metal skeleton armature; they have plastic silicon skin and hand-made costumes and replaceable heads stored in trays with a range of expressions: scowls, smiles, pouty lips. Because Coraline was in almost every shot, the production went through 20 Coraline puppets. On a good day during three and a half years of filming on 50 or so black-curtained one-fourth-scale miniature sets at the gigantic Laika warehouse in Portland, Oregon, an animator would shoot ten seconds of footage. Selick's team of artists, riggers, electricians, lighters, costumers, makeup artists, voice actors and animators crafted all the elements of the scene, from the 7-inch Coraline puppet and the smaller black cat to miniature trees, leaves and blades of grass and glowing black lights. Selick makes this world feel alive. —Anne Thompson

12. "Up" (2009)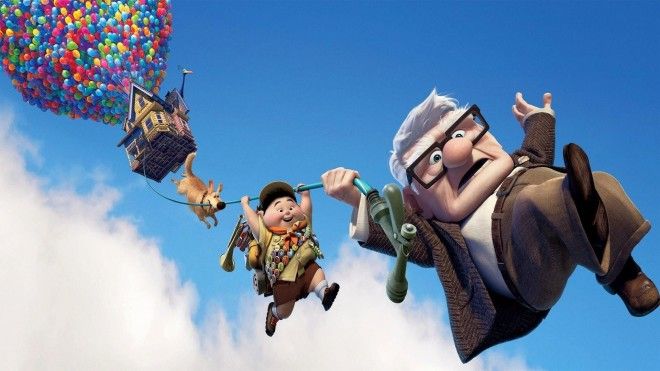 It has just two letters in its title, but "Up" is a big film about resurrecting childhood dreams, forging unlikely friendships, idolizing unworthy heroes, and never-ending grief. Released in 2009, the two-time Oscar-winner starring Ed Asner and Christopher Plummer features cinema's most-indelible heaven-bound house since "The Wizard of Oz." When crotchety Carl (Asner) is condemned to a retirement home, the former balloon salesman comes up with a grand plan to float away from his gentrifying neighborhood. He succeeds, bringing along an unintended passenger and foil, a chipper boy scout named Russell (Jordan Nagai). The movie's adorably-smooshed-looking characters and Crayola color palette make the opening sequence even more crushing, as pre-adventure Carl remembers his childhood sweetheart-turned-late-wife, Ellie. Watching them learn that they've suffered a miscarriage is sadder than the death of not just Mufasa and Bambi's mother, but every animated, Disney-backed plot point to date. —Jenna Marotta
11. "Paprika" (2006)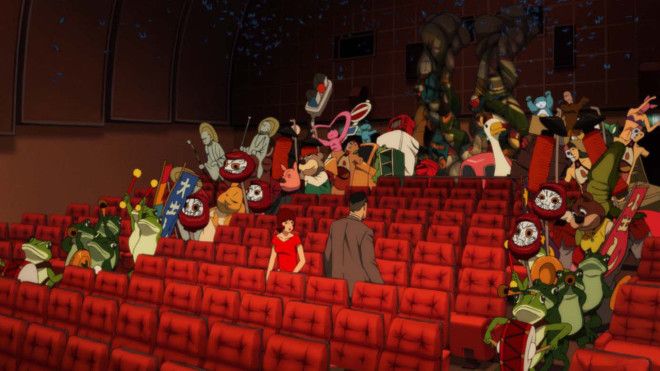 Satoshi Kon isn't widely known, so many cinephiles may not realize that the animator's 2010 death (from cancer, at 47) represented a profound loss. Christopher Nolan and Darren Aronofsky have been inspired by his cinematic inventiveness; the roots of "Inception" can be found in Kon's final film, "Paprika," about a device that permits therapists to help patients by entering their dreams. But where Nolan needed to take pause in order to let his audience catch up with dialogue-driven exposition, Kon's film effortlessly slips through levels of consciousness by creating his own totally understandable sense of time, space, dreams, and reality. If you're unfamiliar with exactly how next-level Kon was as filmmaker, Tony Zhou's video essay about his cutting patterns is extremely well done. —CO


10. "Toy Story 3" (2010)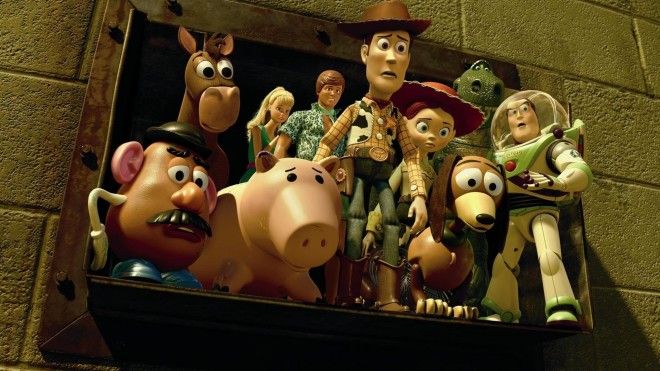 Even before that scene, "Toy Story 3" is one of the most moving animated films ever made. Once Woody, Buzz, and the rest of the gang not only face what appears to be certain doom but accept their collective fate, it becomes impossibly wrenching — and that's coming from someone who never cries during the first 15 minutes of "Up." Pixar's semi-recent sequel overload may not inspire much confidence, but anyone who doubts their capacity for occasional greatness (like this writer) need only remember that the studio's best movie was the third installment in a series that didn't appear to need one in the first place. The next few "Cars" movies may leave us cold, but at least we'll always have a friend in "Toy Story." —MN
9. "Waltz With Bashir" (2008)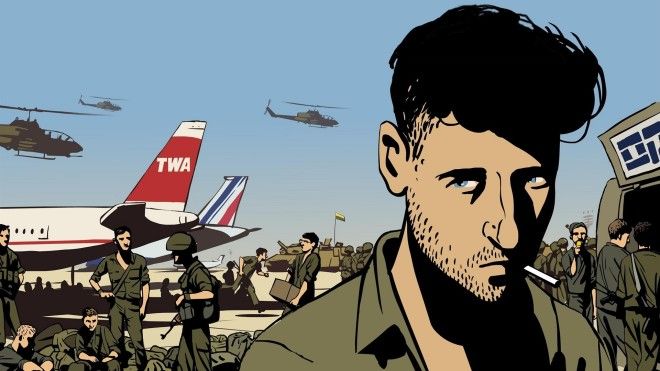 Ari Folman's tortured masterpiece is a difficult thing to classify, and not just because an animated documentary sounds like such a contradiction of terms. No, "Waltz with Bashir" is such a strange bird because it exists on the highly contested border between reality and imagination — it doesn't belong to fact or fiction, but rather the hazy middle ground of memory. First and foremost a performative act of remembering, the film follows Folman as he thinks back on his time as a 19-year-old soldier on the Israeli side of the 1982 Lebanon War and tries to shine some light into the voids that have since formed in the darkest recesses of his mind. Visiting his old war buddies, shooting their conversations on HD video, and then layering those encounters in a dream-like skin of Flash animation, Folman transforms a guilt-stained memoir into a singular portrait of history and all the ways in which it haunts us. Any number of films have been called "unforgettable," but "Waltz with Bashir" examines what that distinction really means, and in doing so becomes one of the few films to genuinely earn it. —David Ehrlich

8. "World of Tomorrow" (2015)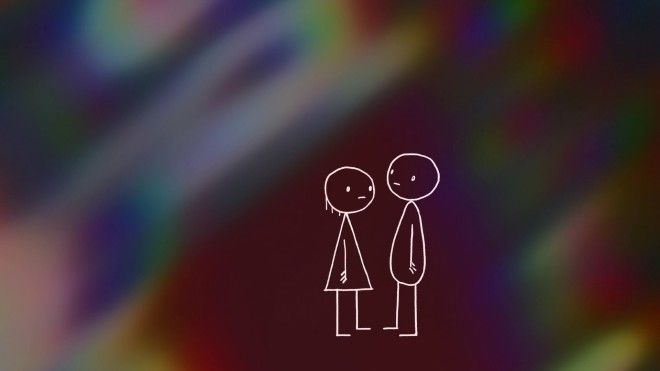 Yes, this Don Hertzfeldt film is an animated short, but it also packs more ideas and emotional complexity into 17 minutes than most films do in two hours (including some on this list). It centers on a girl named Emily who is invited on a tour of the future by her adult clone. The juxtaposition of the purity of Emily's childlike innocence and the bleak look at what the world becomes creates a crushing layer of drama, as she's too young to understand what we do. Meanwhile, Hertzfeld's deceptively rudimentary animation style is an array of colorful emotions pulsing with life. It's impossible not to well with emotions watching this masterpiece, which tells a deeply philosophical tale that's remarkable for its simplicity. It will be held up against Chris Marker's "La Jetée" as one the greatest short films in the history of movies.
—CO

7. "Persepolis" (2007)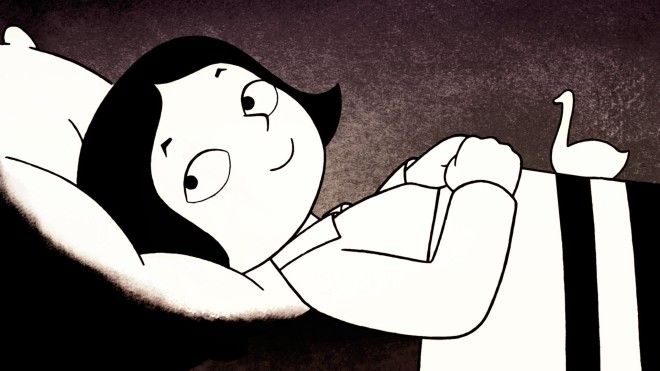 Marjane Satrapi's graphic novel comes to life in "Persepolis," Satrapi's autobiographical coming-of-age story set against the backdrop of the Iranian revolution. Although the film's present day scenes are in color, the majority of the film is depicted in black-and-white, which is not only faithful to the graphic novel but also a stylistic choice which Satrapi felt would help show how Iran could be like any other country. The enduring charm of "Persepolis" is how relatable it is despite how very personal it is. Marji's story is engrossing and an interesting slice of history, but it also speaks to how we struggle to connect with others and find ourselves. We can overlay our own experiences with every heartbreak and moment of happiness Marji experiences. "Persepolis" was the co-winner of the Jury Prize at the 2007 Cannes Film Festival, and has won its place as one of the most vital coming-of-age tales made this century. —Jamie Righetti

6. "WALL•E" (2008)
Define dancing. Andrew Stanton's 2008 Pixar masterpiece works on multiple levels, seamlessly, all at the same time, while also paying heed to flat-out artistry and an emotional story that's always earned. Alone for 700 years, waste-collecting robot WALL-E has thanklessly toiled to clean up a mangled splotch of Earth that, quite frankly, still looks worse for the wear. But while WALL-E has been alone for decades, his curiosity and humanity have only grown, and he happily engages with culture (musicals, obviously) and the few other creatures around him with a gentleness that's so sweet it actually hurts. The only thing that WALL-E needs is someone to share it all with, but when EVE unexpectedly appears, it still sets into motion one of modern cinema's most surprising — and rewarding — love stories.
But that's not all it has to offer, as Stanton's film lays out a cultural critique that's still as relevant as ever, introducing WALL-E and EVE to a marooned human population who have let slip their own personhood in pursuit of cozy hover chairs and a "buy and large" sensibility that keeps them consuming but never connecting. That two robots can feel something in a universe devoid of emotion is a basic enough premise, but that "WALL-E" actually uses that inspire genuine feelings is the real trick. Illuminated by some of Pixar's most stirring animation yet — 10 years later, and this thing still looks fresh out of the box — and a score from Thomas Newman that adds majesty and magic to every frame, the film hasn't lost a step in a decade, it just keeps dancing. —Kate Erbland


5. "The Wind Rises" (2013)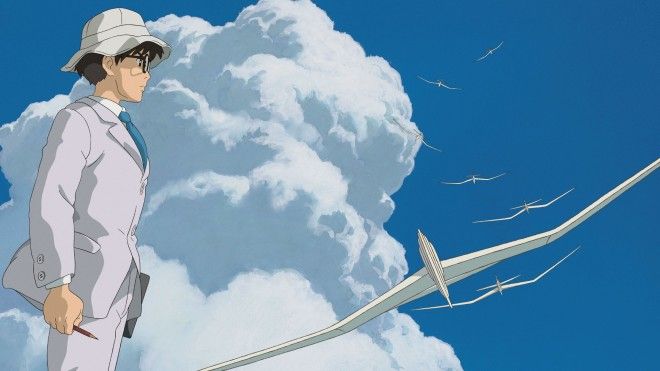 Hayao Miyazaki cemented his legacy as cinema's greatest animator with this ineffably beautiful swan song, the "My Neighbor Totoro" director taking a hard left turn into historical melodrama for this story about "Zero" plane engineer Jiro Horikoshi (voiced with perfect flatness by "Neon Genesis Evangelion" creator Hideaki Anno). Everything about this film was highly unusual, least of all the fact that animated biopics are few and far between, let alone those about controversial World War II figures who went to their grave feeling vaguely responsible for millions of deaths; imagine if Brad Bird's last movie was a Pixar toon about J. Robert Oppenheimer. Overcoming the misguided controversy that accompanied this film's release, "The Wind Rises" endures as a peerlessly haunting ode to the creative process and the tortured life of our most beautiful dreams. —DE
4. "Finding Nemo" (2003)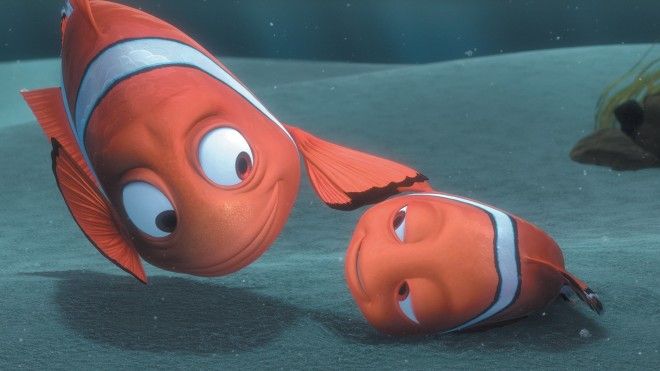 Following her second sitcom's swift cancellation, Ellen DeGeneres — a trailblazer for for women in the '80s and the LGBTQ community in the '90s —found herself in a professional lull in the early aughts. Then Pixar asked her to play a fish with short-term memory loss, Dory, who helps a nervous father (Albert Brooks) located his son (Alexander Gould), newly dropped in a dentist office aquarium (Willem Dafoe, Allison Janney, and Geoffrey Rush co-star as fellow sea life). "Finding Nemo" became the second-highest-grossing film of 2003, the same year DeGeneres debuted her hit talk show. Pixar claimed its first Best Animated Feature Academy Award, and the film remains the best-selling DVD ever. DeGeneres hosted the Oscars, received the Presidential Medal of Freedom, racked up more than 75 million Twitter followers for her show, and was of course front-and-center for the sequel ("Finding Dory"). As for the lull? Fin. —JM

3. "The Tale of the Princess Kaguya" (2013)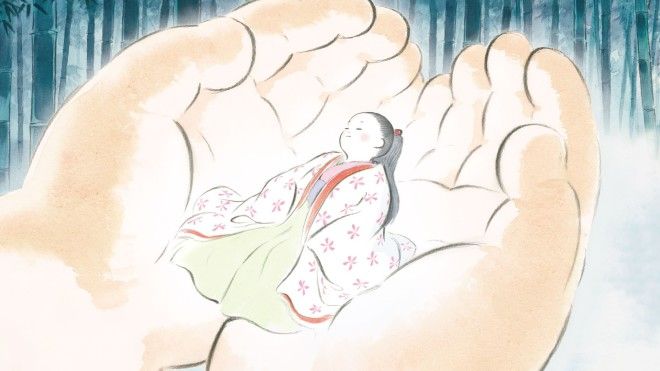 When it comes to movies adapted from ancient folklore, it's never wise to hold out hope for a happy ending — the storytellers of yore weren't quite as gentle as the movie executives who followed in their wake. In other words, people raised on Disney movies might not be prepared for what's in store for them at the end of Isao Takahata's stunning "The Tale of the Princess Kaguya," which is based on a 10th-century Japanese legend and builds to a degree of emotional devastation unseen in any animated film this side of Takahata's own "Grave of the Fireflies." There's a bittersweet sparseness drawn in to Takahata's spare watercolor style, but the fairy tale story about an enchanted girl who comes from the moon and is raised by humble woodcutters is unforgettably fleshed out and full of life. But perhaps the saddest thing about this immensely sad masterpiece is that it stands as one of the last we got from the great Studio Ghibli. —DE

2. "Fantastic Mr. Fox" (2009)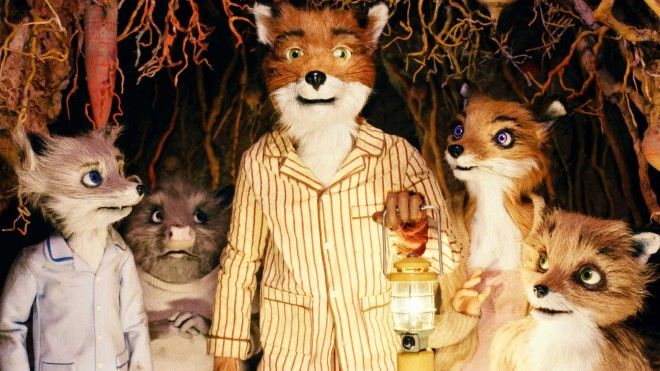 Wes Anderson's live action films often — and intentionally — can feel like handmade dioramas, so it shouldn't have been surprising that he'd gravitate toward stop-motion animation where literally everything in frame is put there by design and the hand of the artists can be felt with each flutter of fox fur. Anderson's "Fantastic Mr. Fox" is less an adaptation of the beloved Roald Dahl novel than it is a jumping off point for the director to imagine his own story world that is a surprisingly adult and philosophical meditation on being human in the 21st century. And the yet the film is a schmaltz-free, kid-friendly story that crackles with capers and humor deliver by wonderfully modulated comedic voice performances from George Clooney, Meryl Streep, Bill Murray, Jason Schwartzman, Owen Wilson, Michael Gambon, Jarvis Cocker, and the scene-stealing serenity of Anderson's brother Eric. —CO

1. "Spirited Away" (2001)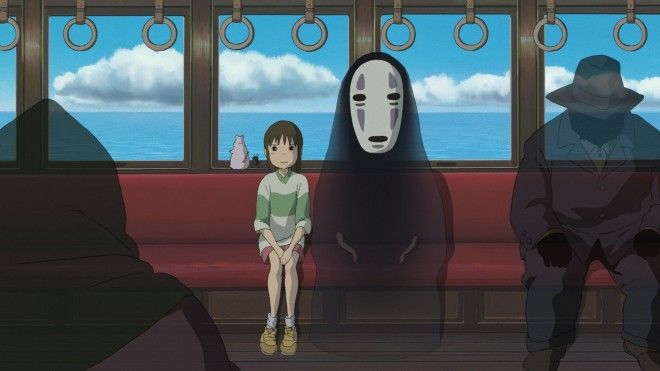 There's something beautiful and terrifying about getting exactly what you wish for. The stunning jewel in Hayao Miyazaki's pocketful of masterpieces follows young Chihiro on a fantastical sojourn through a land of cursed animals, malicious witches, and amorphous blobs that devour humans with minimal effort. It's the textbook Miyazaki blend of wonder and danger that makes this a modern fairy tale on par with the time-tested stories of Grimm and Aesop and the countless oral traditions that spin yarns of all that the wide world has in store.
What better lesson for a child moving through a strange, treacherous journey that heroes and villains can swap places in an instant, that a hand extended in good faith can be used for terror and that an evil enemy can one day be redeemed? No-Face, Yubaba and Zeniba, Haku: all rich stewards of a story that can be taken as a parable for young adulthood, our modern relationship to nature, the way we treat our elders, or all of those things in one. In tone, color, and thematic ideas, this is as kaleidoscopic as Studio Ghibli gets, all delivered with the grace and control of a storytelling master.
The ending is a perfect distillation of what it means to be transported to an unfamiliar, magical visual world and to be returned safely. You're still in one piece, but there's something changed that you can't quite put a finger on. It's the great promise of film, animated or otherwise, one rendered here with as much honesty as fantasy allows. —Steve Greene