Apparently, we actually have a lot of Carl Fredricksens in real life in that regard. The homeowners you will see below refused against the idea of selling their properties to big corporations and governments. As the pictures below show us, however, they also experienced unexpected consequences as a result of their individual decisions.
Go scroll down below and see for yourself.

#1.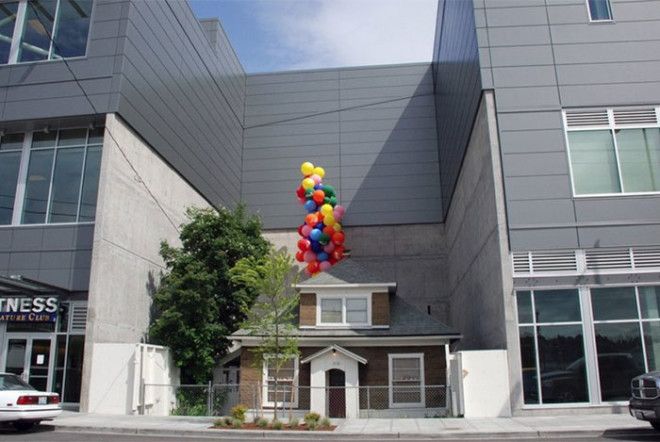 Speaking of Up, Edith Macefield was actually the inspiration behind the movie. She refused to sell her house even when she was offered $1 million for it.

#2.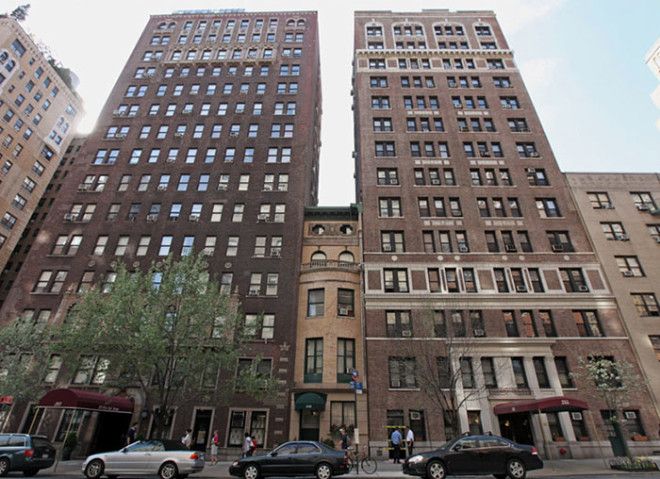 Mary Cook refused to sell her house even when neighboring houses were demolished. Now her home is sandwich between two towering structures.

#3.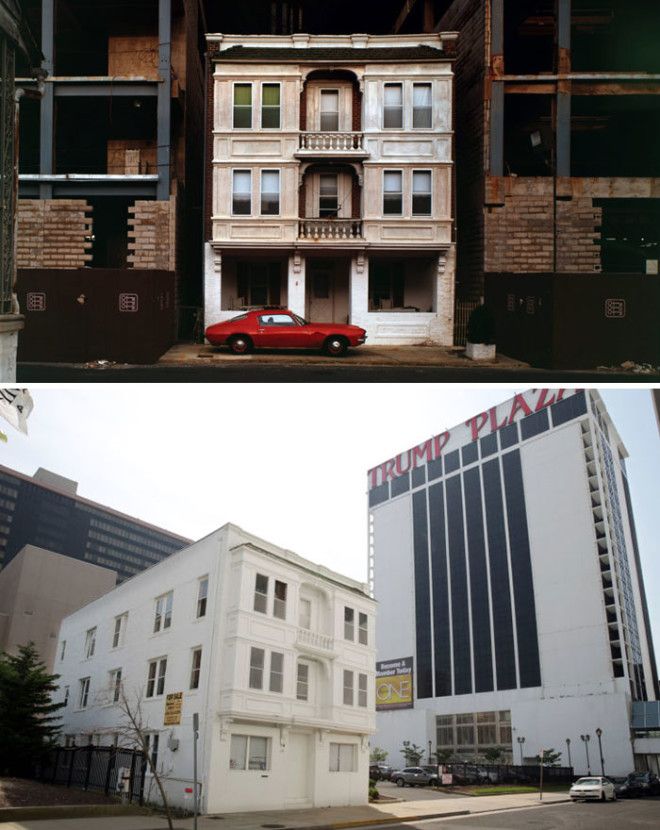 Vera Coking refused to sell her house twice – first to Bob Guccione (who wanted to turn it into a casino) and then to Donald Trump.

#4.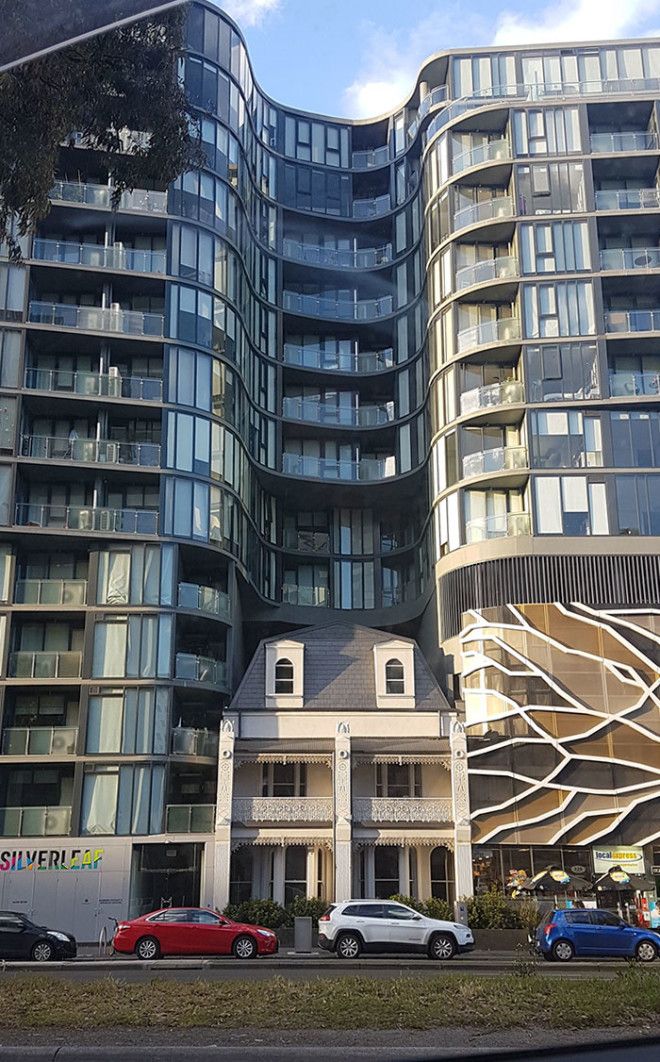 Another stubborn homeowner spotted in Melbourne, Australia.

#5.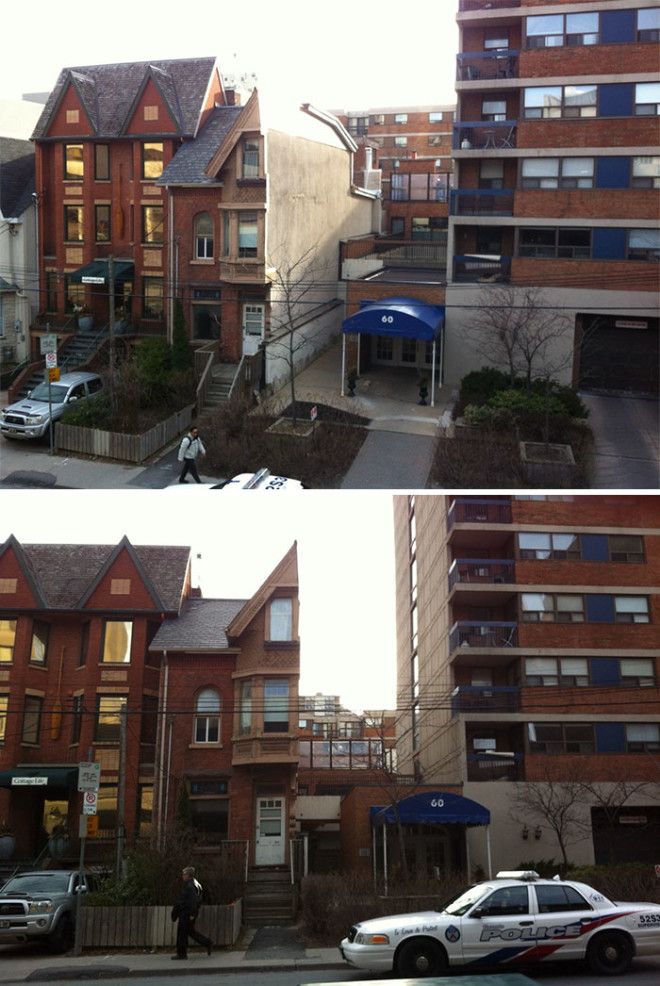 This duplex in Toronto had to be cut in half as one resident refused to sell.

#6.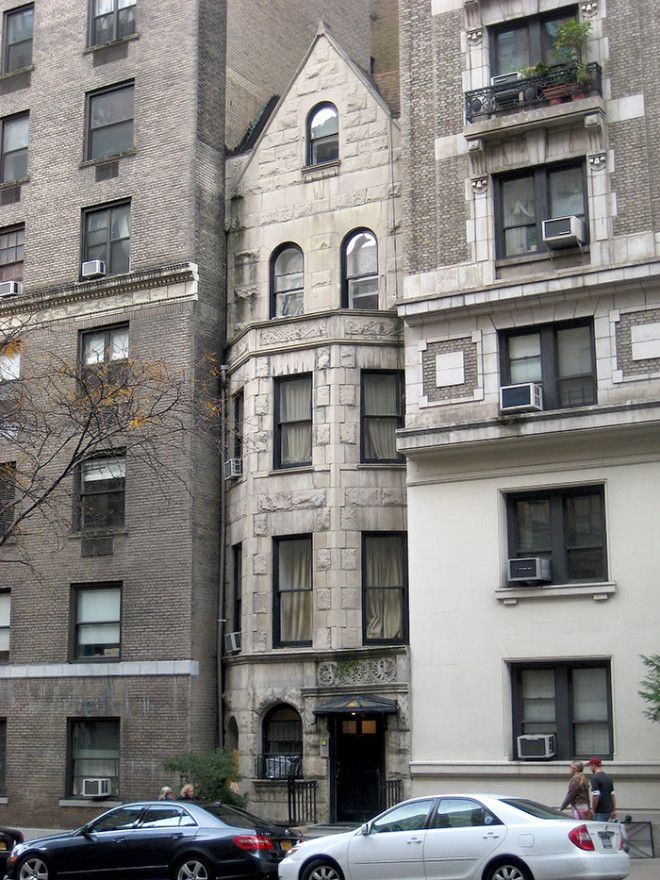 This gothic-inspired townhouse stuck in between two apartment buildings.

#7.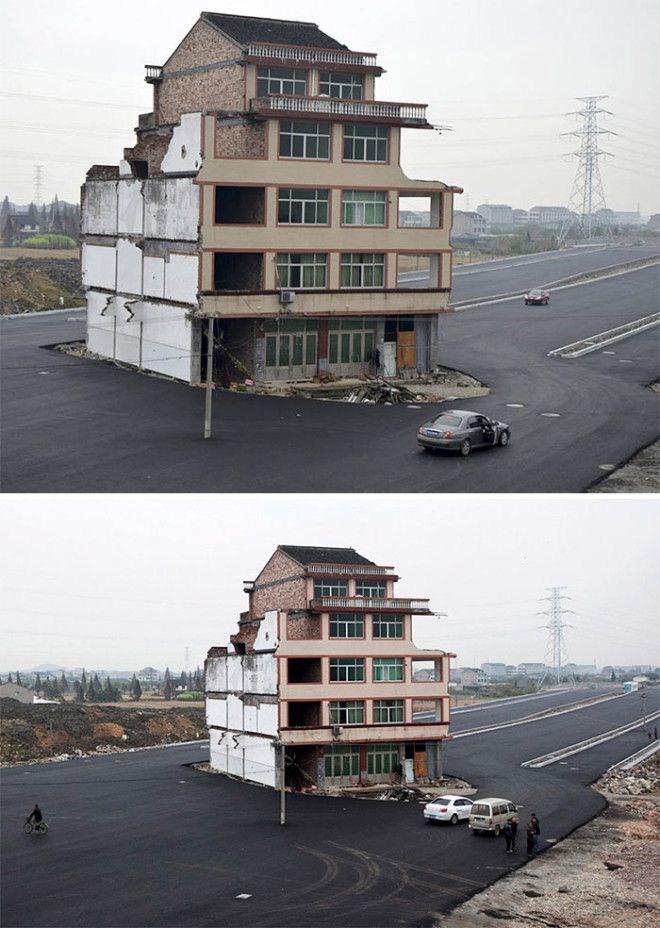 The Chinese government built a highway around these properties.

#8.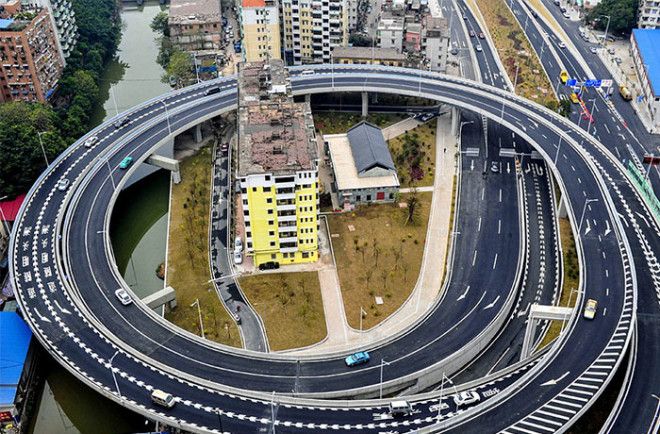 Meanwhile in Guangzhou, a ring road had to be built after three families decided against selling their homes.

#9.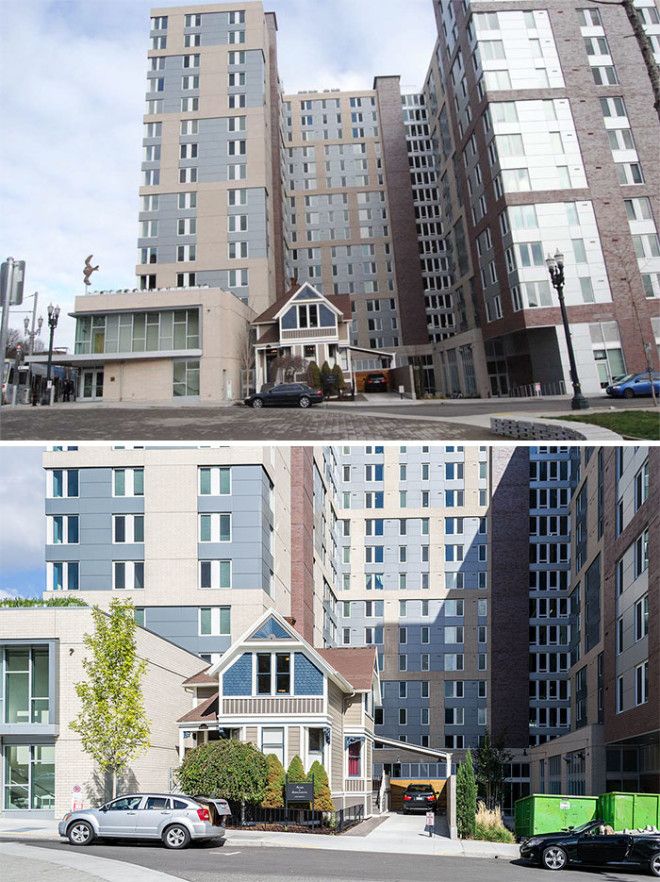 Randal Acker's small house with the Portland State University Residence Hall in the background.

#10.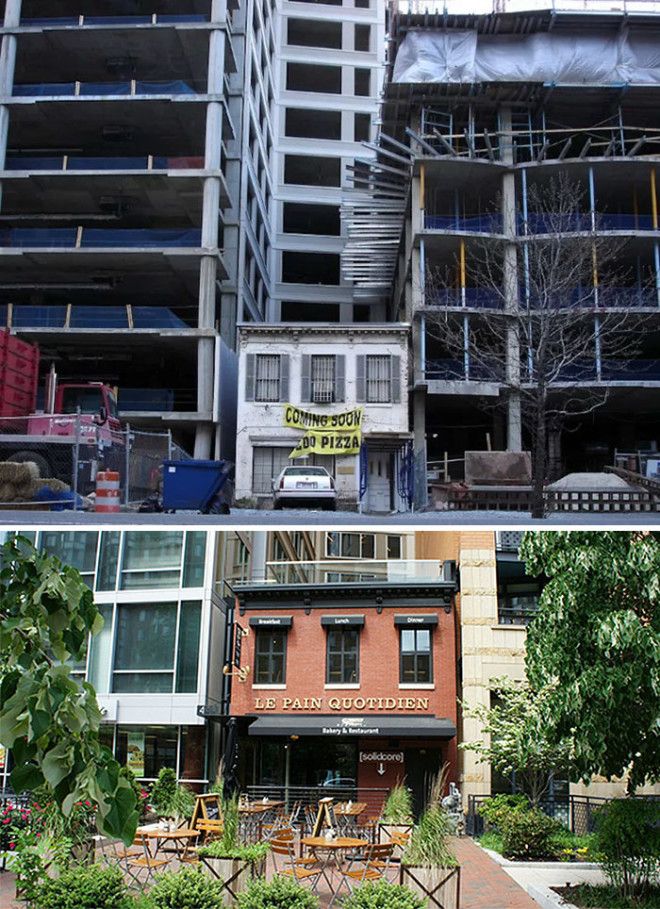 Austin Spriggs' Washington DC house – which he refused to sell at $3 million. However, he later agreed at $4 million.

#11.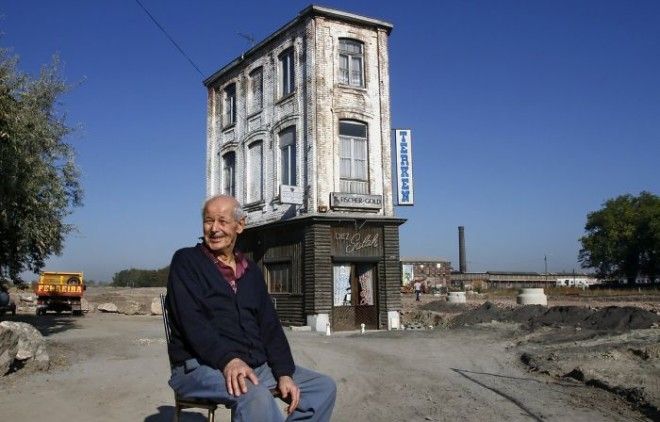 A small coffee shop, the last remaining structure in the neighborhood of Roubaix, Northern France.

#12.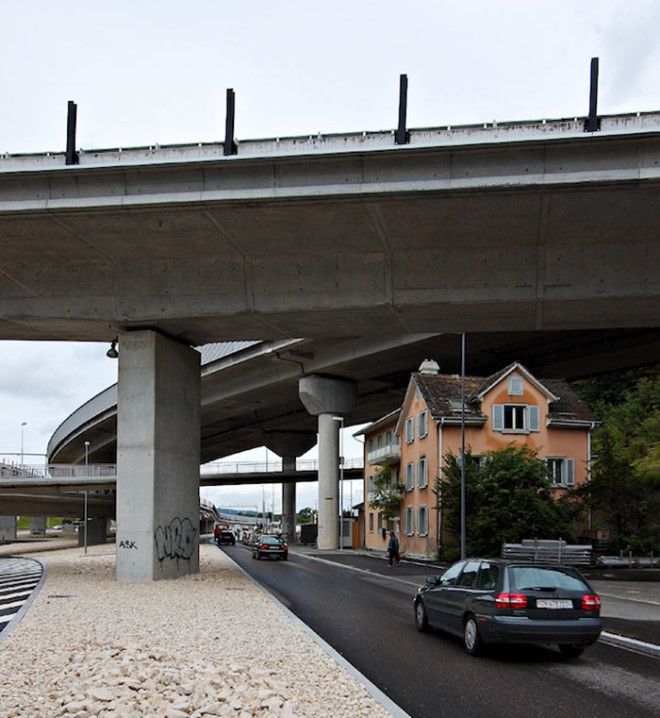 A house under the bridge.
#13.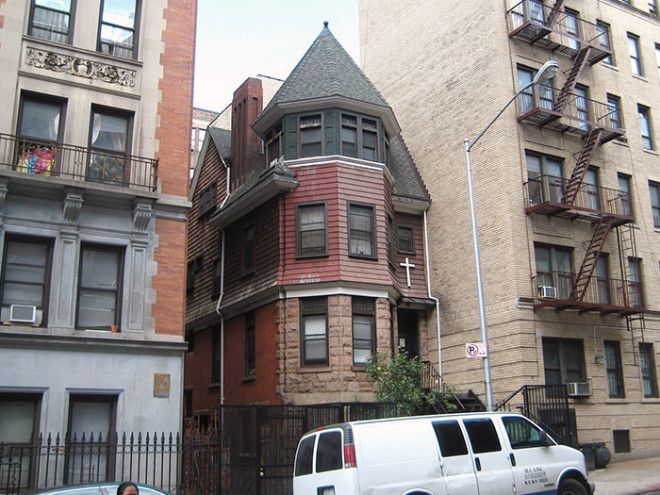 This Queen Anne House is now a church instead of an apartment.

#14.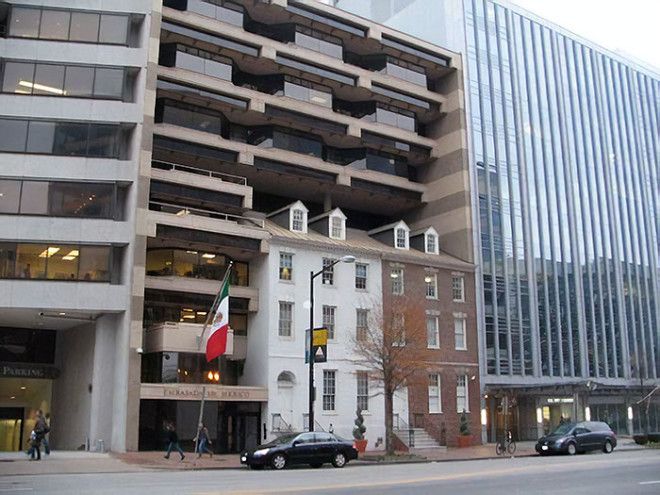 Developers had no choice but to build holdouts instead.

#15.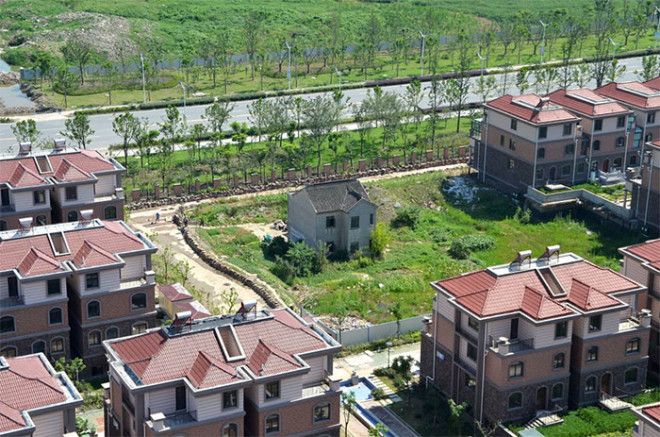 Taken in 2013, this lone homeowner refuses to sell to luxury villa developers.