Post Repp's allegations, there have been many others who have come up with similar accusations against Kevin Spacey. Things have gotten so complicated for the actor that Netflix has suspended the production of House of Cards until further notice. There is an online petition that demands Spacey to be replaced by another actor so that the hugely popular Netflix drama could continue. The petition suggests that Kevin James should replace Spacey to play Frank Underwood. James is known for films like Hitch, I Now Pronounce You Chuck and Larry, and Zookeeper. He is also known for television shows like The King of Queensand Kevin Can Wait. Ridley Scott has replaced Kevin Spacey with Christopher Plummer, with only around one month left before the release of All the Money in the World. It will take millions to reshoot the entire part with the new actor. Even though we are unsure if Netflix has any plans to replace Spacey in House of Cards, we can't resist the temptation to wonder who could play the iconic character, should Spacey be replaced.

15. Mel Gibson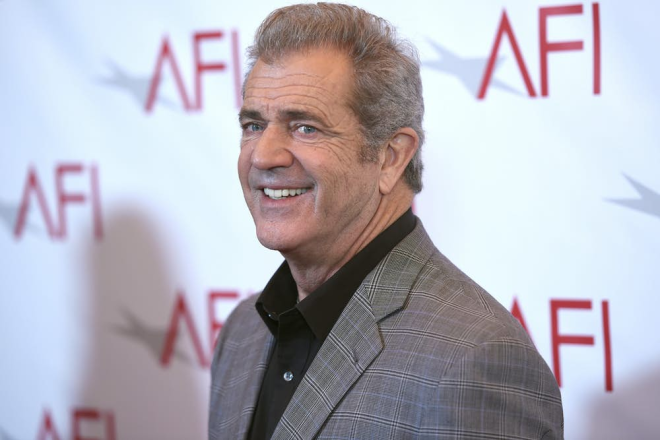 Once named the sexiest man alive, Mel Gibson is known for movies like Braveheart, The Passion of the Christ, and Hacksaw Ridge. In recent times, we have seen him playing negative characters in movies like Machete Kills and The Expendables 3. At the same time, Gibson has an intimidating personality just like Kevin Spacey, that could work enormously well. Gibson has appeared in a number of Australian TV shows like The Sullivans, Cop Shop, and Punishment. However, these were done in the '80s. In more recent times, Gibson is known for his Midas touch. He has been involved in many high-grossing movies like The Patriot, Chicken Run, and What Women Want. The highest-grossing movie of his career was Signs, directed by M. Night Shyamalan. Mel Gibson took a break from acting and acted again in Edge of Darkness, which was an adaptation of a BBC miniseries. The 61-year-old wants to work as an actor only if the script is extraordinary. House of Cards might be the one!

14. Russell Crowe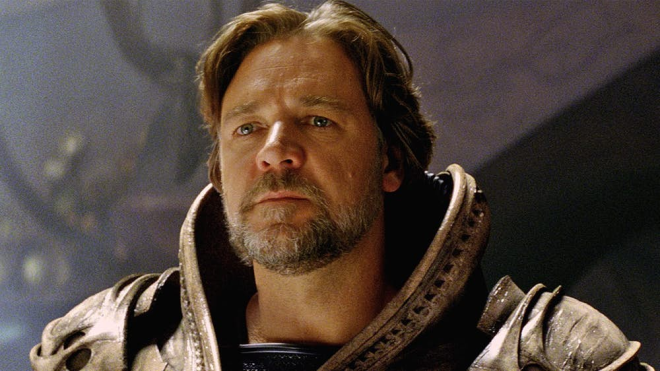 Another perfect choice for Frank Underwood, Russell Crowe is a celebrated actor of our time. He was nominated for the Oscar thrice. He was nominated for The Insiderbefore he won it for Gladiator. He was also nominated for his incredible performance in A Beautiful Mind. He was last seen in The Mummy. In the Tom Cruise movie, he played Dr. Henry Jekyll, a dark character. He has done limited works on television. He was last seen in a TV show in 2012. Not much is happening in Crowe's career for some years. He had his directorial debut with The Water Diviner in 2014. He desperately needs something huge to recover. House of Cards could bring that opportunity to him. Fans do not want the show to end. With an actor like Crowe, the show may reach new heights. In the past, the actor has exhibited his talents of portraying complex characters.

13. Sean Bean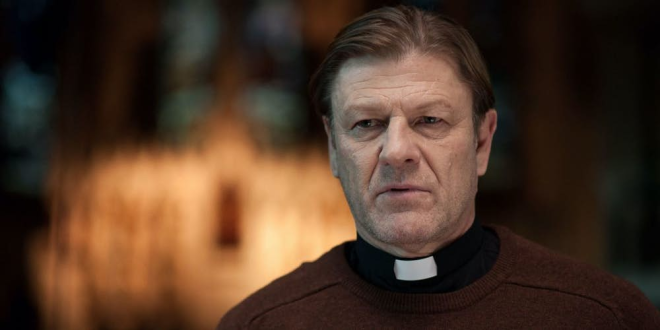 Even though he lasted for just nine episodes, Sean Bean became one of the most loved actors on Game of Thrones. The show went on to become one of the most popular TV shows ever. Ned Stark was beheaded by the end of Season 1. However, fans speculated before the beginning of every season that some magic would happen that would bring Ned Stark back into the show. It never happened. As Game of Thrones has only one season left, there are a number of other critical characters that makers would now focus on. Sean Bean started his career in 1984, both in movies and on television. Even after GoT, he did a number of TV shows. He will be seen in Medici: Masters of Florence Season 2 next year. Interestingly, he seems to be a great choice for Frank Underwood as well. Moreover, his participation might even attract GoT fans to watch the HBO show.

12. Jack Nicholson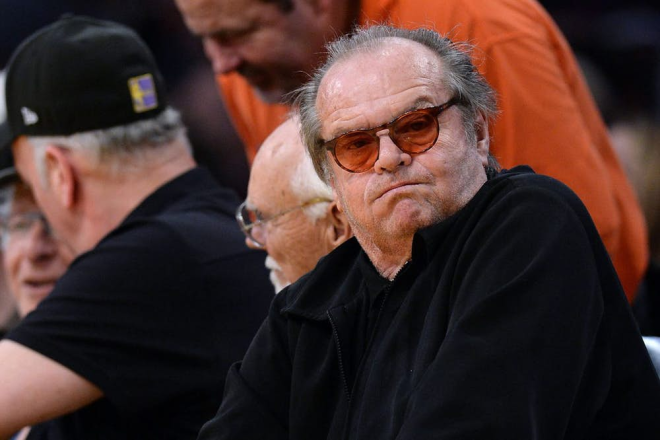 The oldest actor on this list, Jack Nicholson could be an unlikely candidate merely because of his age. However, if there is anyone who can glorify an evil character like Frank Underwood, it's Jack Nicholson. The 80-year-old actor's portrayal of negative characters has been immensely loved by his fans. All his life, he has played rebel characters who go against the established social structure. Nicholson has been nominated for the Oscar in every decade from the '60s to the 2000s. Nicholson has been nominated for the Oscar 12 times so far. He won it thrice for One Flew Over the Cuckoo's Nest, Terms of Endearment, and As Good as It Gets. His last Oscar nomination was for About Schmidt in 2003. It'd be glorious to see Jack Nicholson as Frank Underwood. His last participation as an actor in a TV show was in 1967. Is it too far-fetched to see him as Frank Underwood?

11. Tom Hanks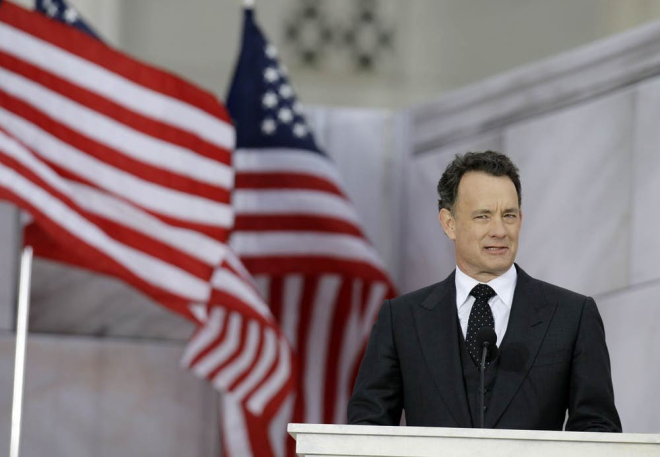 One of the greatest actors of all time, Tom Hanks shares one common thing with Kevin Spacey. Like Spacey, Hanks is also a double Oscar winner. He won it twice for Philadelphiaand Forrest Gump. He was also nominated three more times for Big, Saving Private Ryan, and Cast Away. In addition to a glorious movie career in Hollywood, Tom Hanks also has done significant work for television. Frank Underwood's character would be quite new for Tom Hanks who is known for being the "good man" in most of his works. In his personal life also, Hanks is known as a decent guy. At this juncture of his career, the Bridge of Spies actor may try to do something that he has never done in his career. Playing a psychopath would be challenging. What will be more challenging is to satisfy Kevin Spacey's fans. However, Tom Hanks may have enough talents to do it with flying colors.

10. Robert De Niro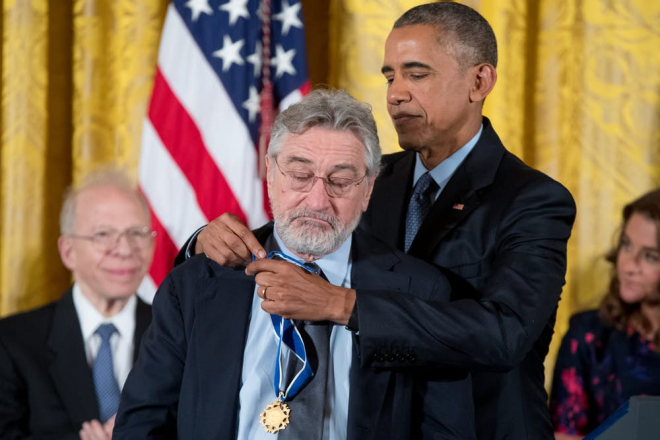 Robert De Niro is considered one of the greatest actors ever for a reason. His contribution to world cinema is iconic. Like Kevin Spacey, Robert De Niro has also won the Oscar twice. He won it for The Godfather Part II and Raging Bull. He has been nominated five more times for Taxi Driver, The Deer Hunter, Awakenings, Cape Fear, and Silver Linings Playbook. Interestingly, De Niro has never done a TV drama in his career even though he has recently done an HBO film, The Wizard of Lies. In all his appearances on television so far, De Niro came as himself. If he finally decides to do a television drama, there is no better character than Frank Underwood. De Niro is no stranger to negative shades when it comes to playing fictional characters. Fans would love to see him leading House of Cards, with Robin Wright beside him. With an actor like Robert De Niro, the possibilities are immense.

9. Kiefer Sutherland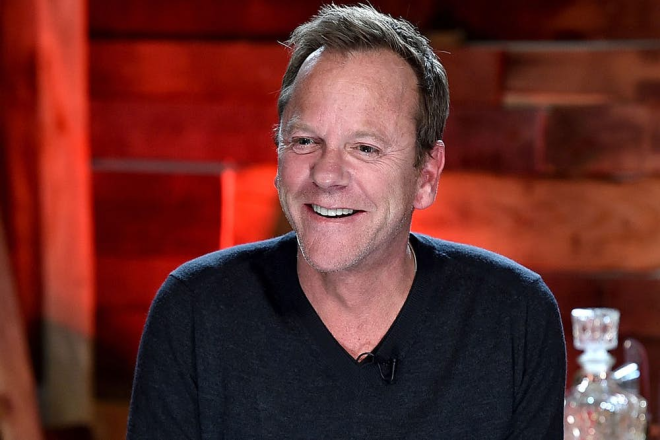 Kiefer Sutherland's TV career has been glorious. The Emmy-winning actor won almost every award under the sun for his portrayal of Jack Bauer in 24. He acted in all 192 episodes from 2001 to 2010. His acting career on television started with Steven Spielberg's Amazing Stories in 1985. He presently plays U.S. President Tom Kirkman in Designated Survivor. So, he already has the experience of playing a U.S. president. Playing Frank Underwood would be quite different because these two U.S. presidents are extremely dissimilar by nature. While Kirkman is an independent president, Underwood is a Democrat. However, the difference merely starts over there. Sutherland has an elaborate career in films as well. He did dark characters in movies like Phone Booth and A Time to Kill. He definitely knows how to play the psychopath called Frank Underwood. He may be a bit young to play the role, but he can compensate that with his talents.

8. Al Pacino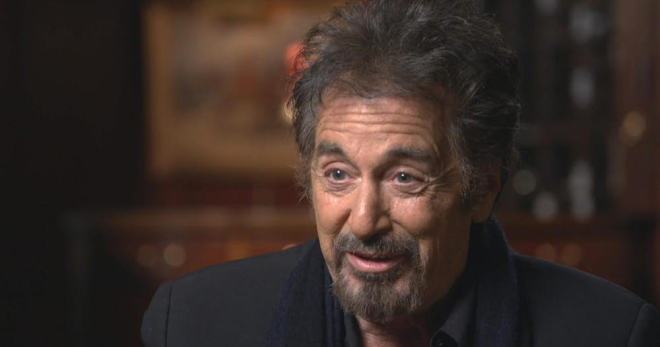 Unlike Robert De Niro, Al Pacino has done a few TV shows. He appeared on one of the episodes in N.Y.P.D. He has done four episodes in The Godfather: A Novel for Television and six episodes in Angels in America. He has also done two television films—You Don't Know Jack and Phil Spector. He is also going to be in an untitled TV movie, directed by Barry Levinson. However, playing a character like Frank Underwood could be a dream even for somebody like Al Pacino. He has won the Oscar only once for Scent of a Woman; that too in 1993. Even though he was nominated for seven more times, he failed to win any of them. Al Pacino could be evil as Frank Underwood, and fans are going to love him in the role. However, he is now 77 years old. It may be odd to see such an old person playing that character who was born in 1959.

7. Liam Neeson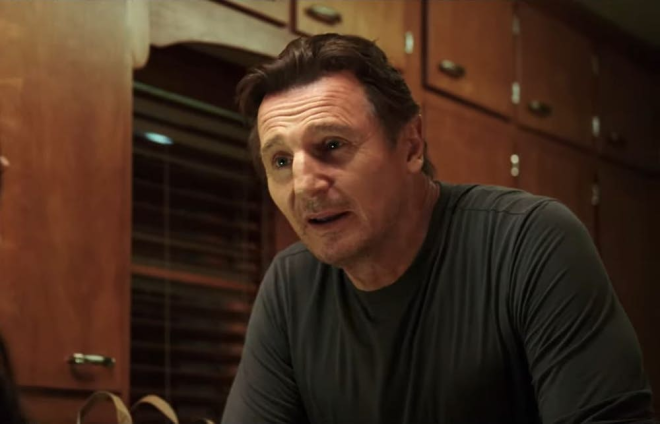 Everybody loves Liam Neeson as an actor. Make no mistake. Frank Underwood, no matter how evil he is, is also hugely popular among fans. Liam Neeson's personality seems quite appropriate for FU. An actor needs to portray shrewdness and enigma to play Underwood's character. Neeson seems like the perfect actor to do that. He has done a lot of television in his career. His first work for television was for Play for Today in 1978. In 2017, he appeared as Jahavus Dorahl in The Orville. In-between, he appeared in many TV shows even though the screen time was limited. He got his Oscar nomination for his stunning performance in
Schindler's List
. He also won an award for his performances in portraying Michael Collins and Kinsey. Neeson's portrayal of Bryan Mills, a former CIA operative in the
Taken
series of films, has been widely appreciated. It will be a charm to see Liam Neeson play the lead in
House of Cards
.
6. Daniel Day-Lewis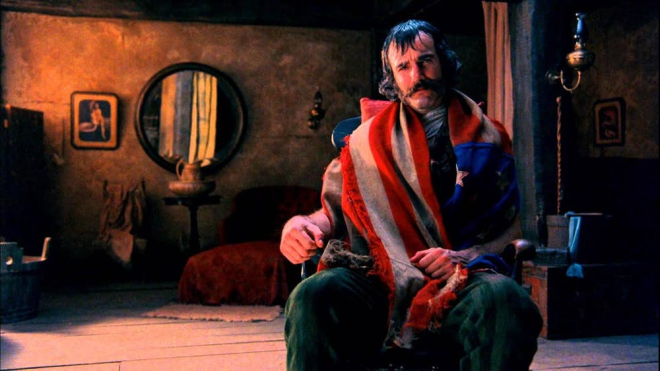 Daniel Day-Lewis suits the age of the character perfectly. And, in terms of acting capabilities, he is one of the greatest at the moment. Daniel Day-Lewis has done significant work for the theater. His ratio of winning the Oscar and getting nominated for it is exquisite. This British actor was nominated for the Oscar five times and won on three occasions. He won it for My Left Foot, There Will Be Blood, and Lincoln. He was nominated for In the Name of the Father and Gangs of New York. Daniel appeared on a few TV shows as well. He acted in British TV dramas like Shoestring, Play of the Month, and My Brother Jonathan. House of Cards could be his big entry to the American television. Daniel Day-Lewis is extremely selective about the work he does. In the last 10 years, he has had only three released movies under his belt.

5. Gary Oldman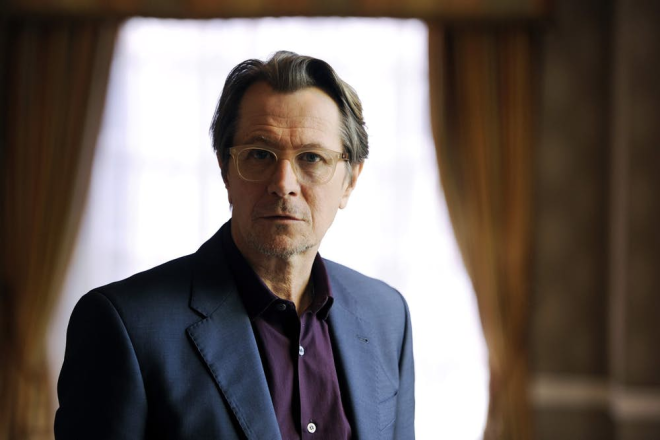 Quite early in his career, Gary Oldman was typecast for characters that had a criminal background. He became known for his physical acting style. Oldman has admitted to going a bit over-the-top at times during his performances. He is one of those rare actors that people love for their art. His background in theaters helped him develop a unique acting style which could work extremely well for Frank Underwood. The 59-year-old actor is known for his devotion to get into intricate details of the characters he plays. He lost so much weight for Sid and Nancy that he had to be hospitalized. Greg the Bunny was the last TV show Oldman was seen in. And, it was 15 years back. The English actor was seen in The Hitman's Bodyguard this year. He shared the screen with Ryan Reynolds and Samuel L. Jackson. Gary Oldman could be a great Frank Underwood.

4. Sean Penn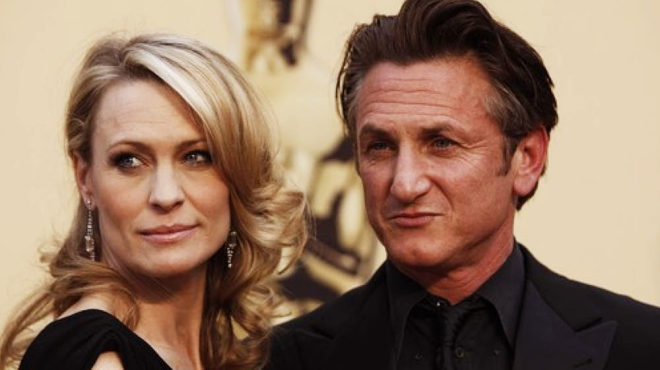 Another Hollywood veteran who could do justice to this role is Sean Penn. Unlike most actors on this list, Sean Penn has done some work for television. He started his career on television in 1974, when he was a child. He has appeared twice on Friends. He will be seen again in American Lions, directed by Andrew Jackson. He was first nominated for the Oscar for Dead Man Walking in 1995. He was also nominated for Sweet and Lowdown and I Am Sam. He eventually won the Oscar twice. First, it was for Mystic River in 2003 and then for Milk in 2008. Penn was acclaimed for directing Into the Wild. Penn fits the age and the persona of the character pretty well. One interesting part here is that Penn was married to Robin Wright, who plays Claire Underwood. For a number of times, the couple filed for divorce and then withdrew it until they had it finalized in 2010.

3. Bryan Cranston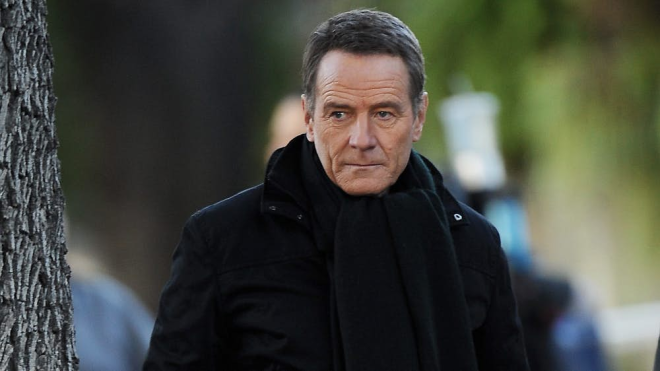 Best known for playing Walter White on Breaking Bad, Bryan Cranston is an excellent choice for this role. There is no actor on this list who has a more elaborate experience on both television and movies. He has done 65 movies so far and was a part of 75 TV shows. Starting in 1980, Cranston's television career reached an all-time high between 2008 and 2013, when he was a part of 62 episodes of Breaking Bad. He was last seen in Curb Your Enthusiasm. He appeared as Dr. Lionel Templeton on one of the episodes of Running with the Bulls. The 61-year-old looks just perfect to be the next Frank Underwood. Cranston's movie career in Hollywood is equally glorious. He was a part of highly-acclaimed movies like Argo, Drive, and Saving Private Ryan. If an immensely-experienced actor like Bryan Cranston plays the lead in House of Cards, the transition would be fantastic.

2. Robert Downey Jr.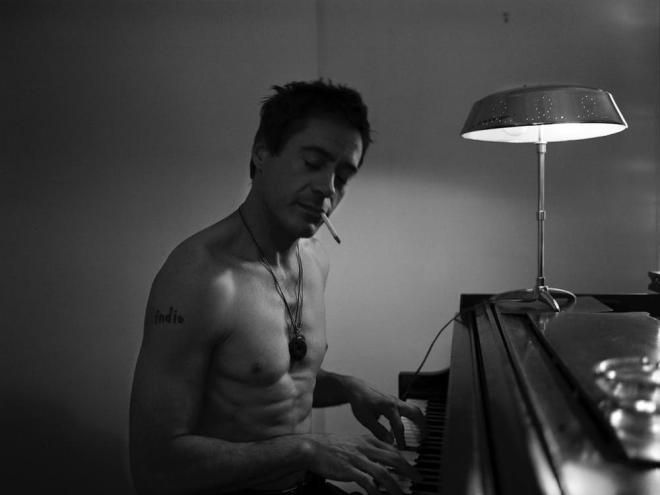 What if the biggest star in Hollywood right now decides to do television!? Robert Downey Jr. may not have won the Oscar yet, but his aura as an actor is indisputable. Even though he acted in a few TV shows, his most famous TV performance was as Larry Paul for Ally McBeal. He acted in 25 episodes on the Fox show. His Hollywood career has been legendary. The Iron Man of Hollywood has been nominated twice for the Oscar, for Tropic Thunder, and for Chaplin. He won the Golden Globe for Sherlock Holmes. If Robert Downey Jr. decides to take the challenge of playing Frank Underwood in House of Cards, this might take the show to the next level. The entire complexion of the show might change. The 52-year-old actor has the capability to own the show, even though it may seem like an extremely difficult idea after what Kevin Spacey has done for it.

1. Matthew McConaughey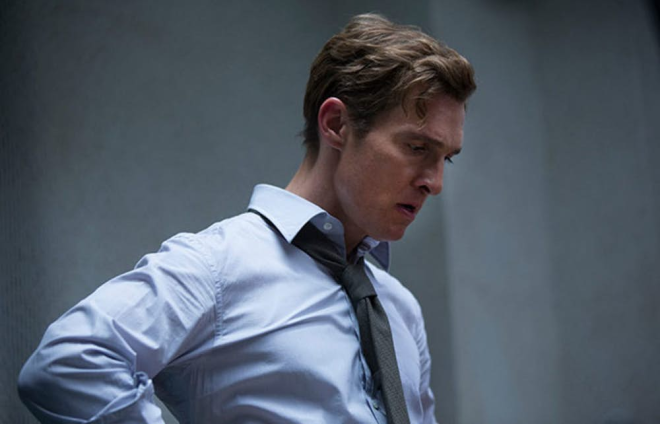 The youngest on this list, Matthew McConaughey is as good as it gets. In 2013, he won the Oscar for Dallas Buyers Club. His portrayal of Ron Woodroof in the biographical movie was highly appreciated. McConaughey is known for being innovative in terms of his career choices. Soon after the Oscar-winning performance, McConaughey decided to work for television. What happened next was no less legendary. McConaughey won people's hearts as Rust Cohle in True Detective Season 1. His pairing with Woody Harrelson in the HBO crime drama was an instant hit. Now, the question is if Netflix would consider Matthew McConaughey to replace Kevin Spacey. Yes, McConaughey is a bit young for the role. However, with modern facilities, it would not be difficult to make him look 10 years older. If that happens, the world will see Matthew McConaughey's version of Frank Underwood. The idea definitely sounds too charming to resist.