In order for someone to be considered for possible inclusion on this list, they first and foremost need to have been a respected star at one time in the past. It doesn't matter what they did to become famous which means you could find actors, athletes, musicians, "reality" show stars, or any other kind of celebrity included here. Furthermore, we kept in mind that pretty much all celebrities have detractors even when they are at the height of their career so a vocal minority at the time doesn't preclude us from seeing celebs as respected. Next, they need to have done something that reveals that they actually are horrible people or, at the very least, did something to be called that. Finally, we want to make it clear that we don't know any of the folks listed so we're basing our opinions on public accounts and in many cases, the things that make them horrible only are reputable allegations.

20. Hulk Hogan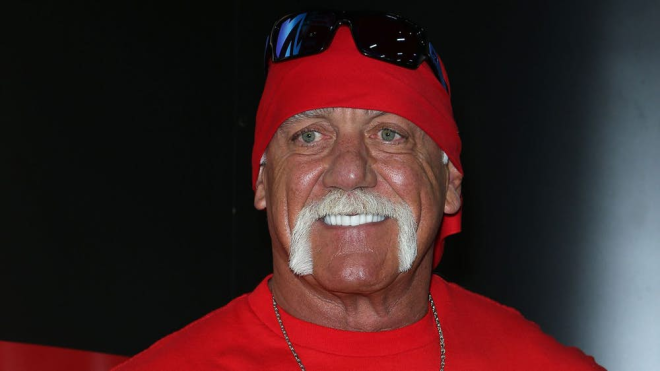 Most likely the biggest superstar in the history of professional wrestling, Hulk Hogan inspired millions of people around the world during his time on top of the business. Playing a person that stood for all that was right in the world for much of his lengthy career, he was seen as a hero by his many followers in large part due to the character he played. Years later still a respected figure, he was working as an ambassador for the WWE's brand when a recording of him in a private setting came to light.
Recorded in the bedroom during an intimate moment, most of us had no interest in seeing that footage but it was what he said at the time that truly disgusts us. Speaking about how his daughter was dating a black man, Hogan used the n-word several times and even referred to himself as a racist. On top of that, he also tried to play the victim when he re-tweeted a comparison of what he did to a frank conversation on race where former President Barack Obama also used the n-word.

19. Chris Brown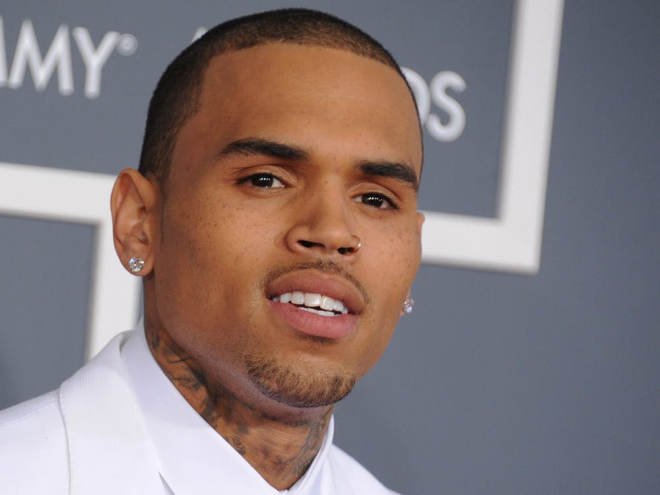 A singer and songwriter who these days is disliked by a lot of people, some of those folks may forget how beloved Chris Brown was prior to the first time he became a figure of controversy. Best known for songs like "Run It!," "Kiss Kiss," " With You," "Don't Wake Me Up," and "Yo," he put out a lot of music and also became an actor that specialized in lovable characters.
Then, word got out that he had beaten Rihanna, who was his girlfriend at the time which is a horrible thing for him to have done and alone could have earned his place on this list. Acting like a douchebag again and again in the years since, he has broken windows in anger and picked fights with strangers for doing their job, and those incidences are just a sampling of his misdeeds.

18. Chuck Berry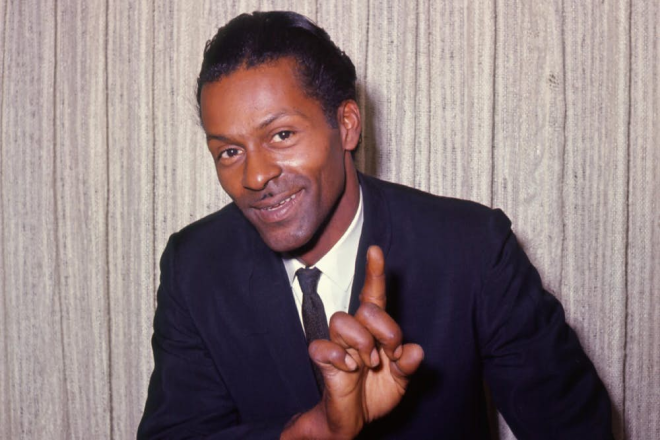 Considered one of the pioneers of Rock n' Roll music by virtually everyone, Chuck Berry deserves to go down in history for his musical accomplishments and groundbreaking deeds. Best known for songs like "Maybellene," "Roll Over Beethoven," and "School Day" among many others, the way he played his guitar and his vocal style made him stand out from his many peers.
Despite all of the positive things the guy did, however, Chuck was a gross human being who took advantage of many women without them knowing it at the time. The owner of a restaurant called Southern Air, he installed a hidden camera in the ladies room and recorded his female customers doing their business. Ultimately sued when a tape that was "painstakingly edited" to include hundreds of women and girls in the privacy of the bathroom was discovered, what he did to these people is absolutely revolting.

17. Mel Gibson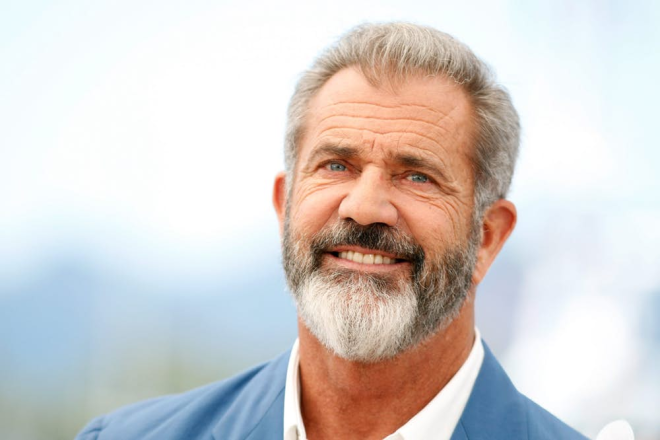 One of the biggest actors in the world at one point, not only was Mel Gibson a big star but he also had a reputation as a lovable scamp who would prank his co-stars on the set and was fun to be around. Best known for movies like the Mad Max and Lethal Weapon film series as well as Braveheart, Payback, Signs, and many more, when he was involved in a project, it significantly upped the world's interest in it.
However, it turns out that he wasn't worthy of all of that respect and admiration, and the first time the world saw that was when he went on a racist rant to a police officer who'd pulled him over. Going on an apology tour after that, if you had managed to forgive him, he spit in your face when a recording of calls he made to a girlfriend were released. Yet again saying racist things, he was also heard being misogynistic and threatening violence.

16. Michael Skupin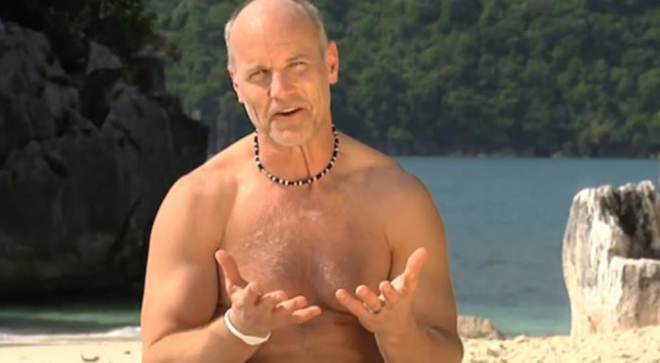 A part of the second season of the show Survivor, these days, a lot of people are sick of that series but it was an absolute sensation that millions of people looked forward to watching each week at that time. Making a name for himself when he captured and then butchered a pig, something that had never been seen on television in the past, Michael Skupin then became the first person to be evacuated. Standing by a fire he was tending to, he inhaled smoke and passed out into the fire which caused him to horribly burn his hands.
At one time a beloved figure that was brought back on the show years later and made it to the final three where he lost the vote, Skupin seemed like a Survivor legend. However, he was stupid enough to publicly promote a "business" that was nothing more than a pyramid scheme, and as time went on and investors saw their money disappear, the police became involved. Seizing his computer as a part of their investigation, the cops discovered adult content featuring kids on it which is why he has since been sentenced to four years in prison.

15. Louis C.K.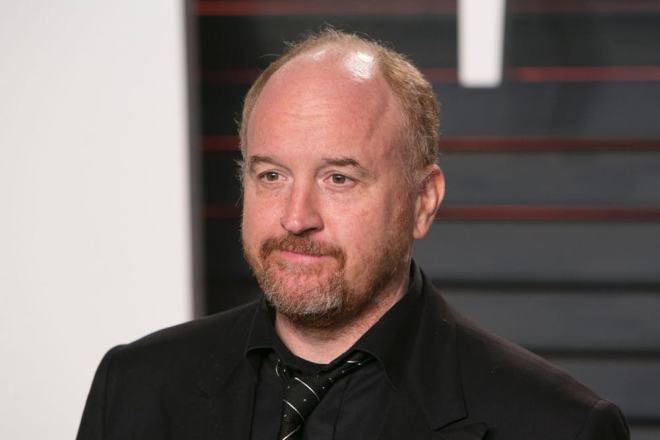 Considered one of the best comedians in the world for years on end, at first, Louis C.K. toiled in relative obscurity but his star began to rise and he became one of the most respected comedy figures around. Also an actor who helped create a number of award-winning projects in the past, shows like Louie, Better Things, Baskets, and several others had his fingerprints all over them.
Seemingly on top of the world, he had been the subject of some controversy for years as whispers about his potential misdeeds got to a small fraction of the public that were really paying attention. Thankfully, in recent months, there has been a much larger focus on instances of assault perpetrated on women in the entertainment field, and the stories of what Louis has done were revealed to the world. Someone who habitually undressed and did things to himself in front of women he held under his sway, his victims deserved far better treatment.

14. Allison Mack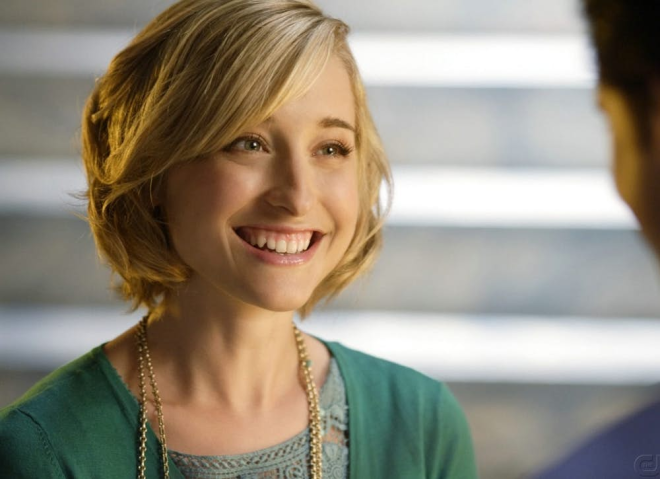 Someone who became a known entity when she was cast in a relatively minor part of the show Smallville, as the series progressed, Allison Mack became a much larger part of it. One of the best friends of Clark Kent, her character spent years wishing for a relationship with him but more importantly revealed herself to be a kind, admirable, and independent person. Based on recent reports, it seems as though the person that played that lasting part is a far cry from the person we saw her portray on our televisions.
Recently revealed to be under the thumb of a cult leader by the name of Keith Raniere, he made her second in command of the group NXIVM. Evidently involved for a while now, new members are branded with a symbol that includes Allison's initials. On top of that, the group she helps lead forces new members to give over embarrassing content of themselves and then uses it to keep them doing the leadership's bidding. The type of thing movie villains do, it was a shock to find out Allison would be involved in such evil manipulation.

13. Mark Salling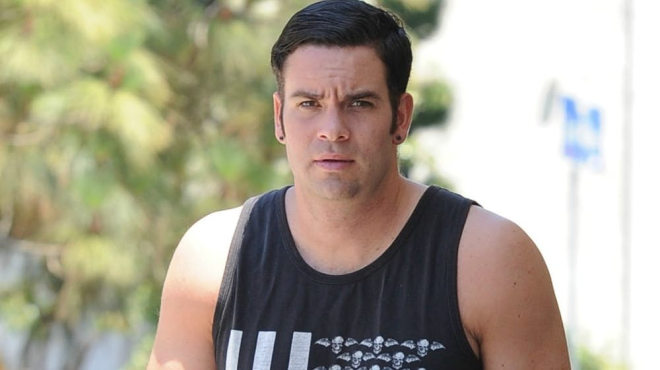 The man who was tapped to play the character Noah "Puck" Puckerman on the high school musical comedy-drama series Glee, Mark Salling earned a loyal fan following because of his work in the show. Also showing up on The Glee Project and The X Factor, these shows received him with open arms but he should probably expect that treatment like that is not in the cards for him going forward. That is because his charming good guy image was forever broken in December of 2015 when he was arrested on suspicion of possessing adult material featuring children. Subsequently, he pleaded guilty to criminal charges and is set to be sent to prison time, and from all accounts, people who go to jail for the things he did are not treated well at all, and we feel no pity for him.

12. Brett Ratner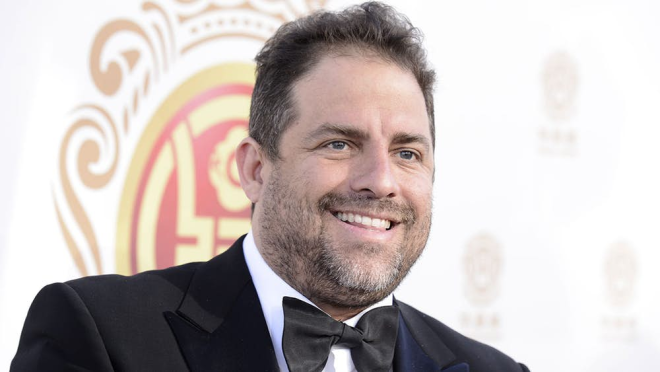 A director who was a powerhouse in the business for many years, Brett Ratner
was a producer and director that had a hand in a long series of major productions. Best known for being at the helm of movies like the Rush Hour series, X-Men: The Last Stand, and more, he also produced the Horrible Bosses films, as well as shows like Prison Break and Entourage. Despite the fact that some of the things he worked on were ripped apart by critics, many of his projects were hugely financially rewarding which granted him a lot of sway in the industry.
Due to the strength he wielded in the business, he was able to keep stories of his misdeeds on set out of the spotlight even after Olivia Munn went public with one of them years ago. Instead, it took the world paying more attention to this type of thing and others coming forward to have his career and image rightfully damaged by his disgusting behavior. Tending to himself while completely in the nude after unsuspecting women entered areas he had under his control, he forced them to see something they weren't okay with. Additionally, he was another step more awful as he also defamed Olivia and anyone that came forward and attempted to made them look like they were out of control when he was the monster.

11. Bryan Singer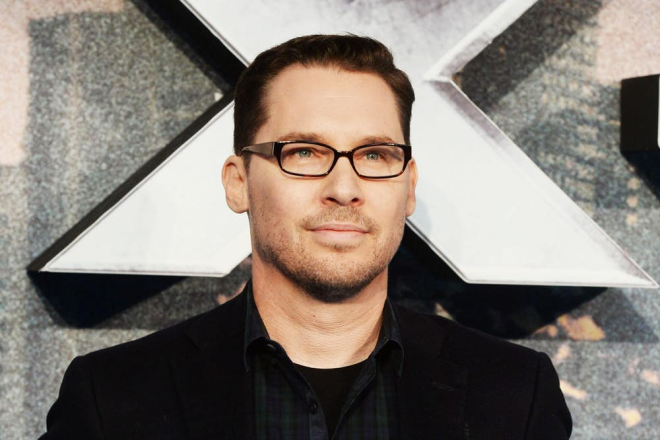 From one major producer and director to another, Bryan Singer was also in charge of the X-Men film franchise at one time, but his tenure was much more lasting than the last man we're looking at on this list. The director of several movies in that series and The Usual Suspects, Valkyrie, and Apt Pupil, his influence has been felt in several areas of the film industry for many years now. All of that despite the fact that he has had to weather reports that he has abused teen boys under the age of majority over and over again. Publicly accused by more than one person, it has also been widely rumored that there are slews of others that could call him out but have yet to for fear of their careers.

10. Rick James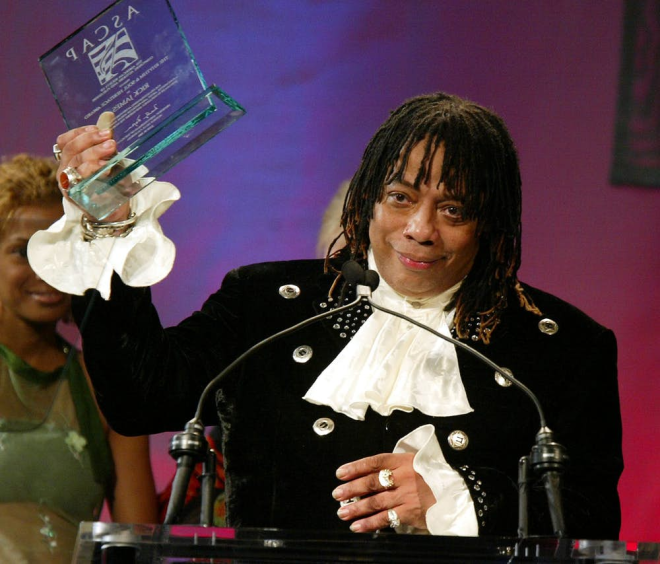 A singer that is considered a musical legend by a lot of people, in his time, Rick James could be depended upon to release some of the best music around. Best known for songs like "Give It to Me Baby," "Super Freak," "Cold Blooded," and "Dance Wit' Me," there is no doubt that his music has inspired people to have a great time over the years. That doesn't mean that he is someone who should only be remembered for putting smiles on people's faces as he was involved in an event that was reprehensible.
Rick and his wife were accused of holding a woman against her will for six days, and during that time, they took advantage of her and burned her legs and abdomen with a crack pipe. On top of that, they were also accused of kidnapping and beating another woman in the past, and yet another victim claimed that he had his way with her without consent. Serving two years in prison and having to pay two million dollars to a victim in relation to some of these actions, he deserved much harsher punishment.

9. R. Kelly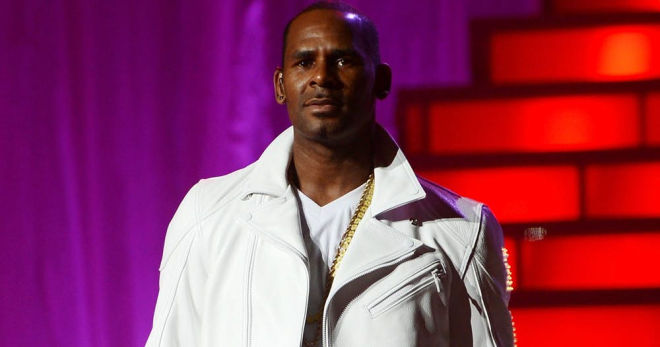 Someone with a silky smooth voice and an ability to craft fantastic songs over and over, R. Kelly has spent many years of his life as one of the most accomplished performers in the business. Best known for songs like "Bump n' Grind," "Trapped In The Closet," and "Step In The Name Of Love," a lot of his music is focused on relationships and intimate times in the bedroom. An incredible fact since he has been involved in a long list of scandalous relationships and incidences involving the activities he sings about, he continues to draw attention to himself.
First coming to the attention of many when he illegally married the singer Aaliya hwhen she was fifteen and he was twenty-seven, he is said to have met her when she was only twelve which is even worse. Next, he was put on trial for a recording of him having relations with an underage girl that was given to police. However, he was able to walk away from that event after claiming ignorance of her age in court. If all of that weren't enough, in recent months, several people have come forward to claim that he leads a cult of sorts where the women under his influence must do his bidding or face consequences.

8. Kevin Spacey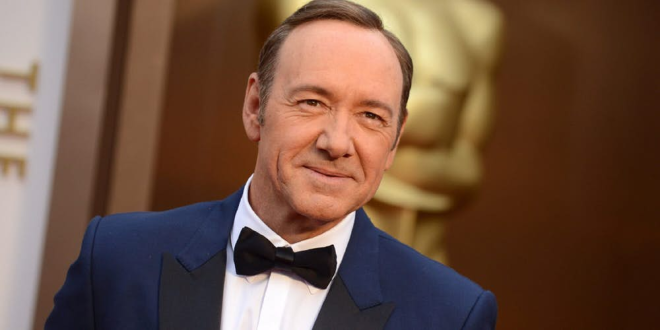 Up until recently one of the most respected actors in Hollywood, Kevin Spacey was able to convincingly play a long list of characters whose personalities were vastly different from one another. Best known for his role in the show House of Cards of late, he also blew people away with his work in films like The Usual Suspects, Glengarry Glen Ross, American Beauty, and Se7en.
It turns out that the role Kevin was best at is pretending to be a good person as most outside of the Hollywood system believed he was a talented and decent guy. That is far from the case, however, considering
the lengthy list of people that have come out to say that he grabbed their bodies without any sign of consent
. On top of that, one boy who was in his early teens at the time had him to try to have his way with him after a party one night.

7. Roman Polanski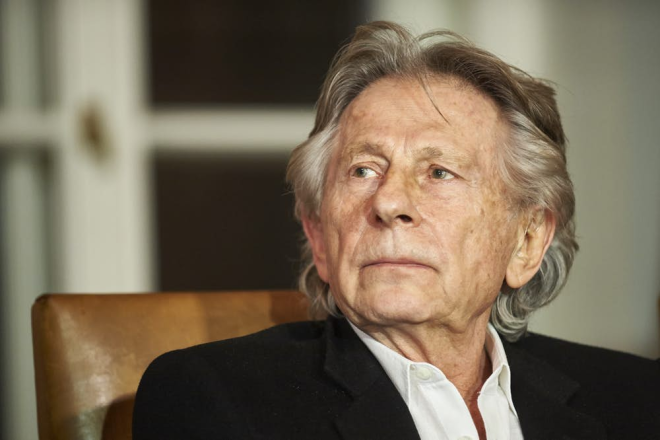 A director who was at the vanguard of the industry during the height of his career, after he rose to prominence in the late sixties, the biggest actors in the world were dying to work with Roman Polanski. The man behind films like Repulsion, Rosemary's Baby, Chinatown, and The Pianist among others, there is no doubt that he has quite the eye for filmmaking. On the other hand, he also has an eye for underage girls which is why he has been exiled from America for decades at this point.
Pleading guilty to a single charge stemming from an incident in which a thirteen-year-old girl found herself in his crosshairs, he admitted to taking away the girl's innocence. Instead of facing the music for the horrific thing he did, however, instead, Polanski opted to flee the country, and we find that method of outrunning something so awful disgusting. On top of that, an additional five women have come forward to say he assaulted them in a similar fashion, and worse yet, the youngest of that group was only ten years old when he forced himself on her.

6. Ed Westwick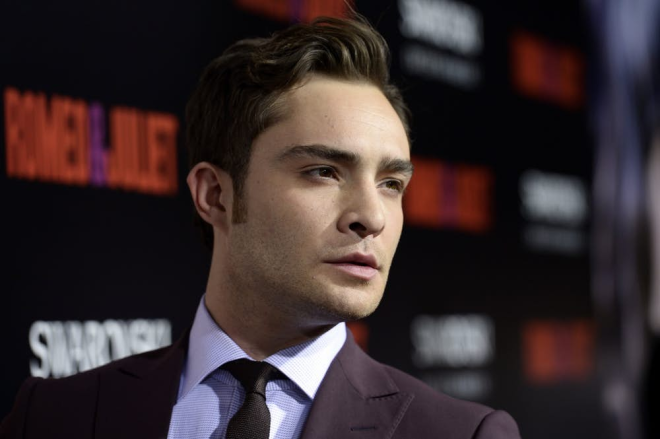 Making his film debut in one of the most universally-acclaimed movies in recent years, Children of Men, it made it seem like Ed Westwick had major stardom in his future. Going on to be cast in the show Gossip Girl where he played a devious and manipulative character that his peers should have feared pissing off, he brought a level of charm and chilling energy to the part.
Unfortunately, he was never able to rise to that level of stardom in the years since his first big TV role. But it turns out that is a good thing as he may not have been as good at acting as we thought. We say that because it seems that he is not far off from the character he portrayed based on the women that have recently accused him of forcing himself on them. Going further than just the touching or exposing himself to them, which many on this list are guilty of, he finds himself very high on this list for good reason.

5. Harvey Weinstein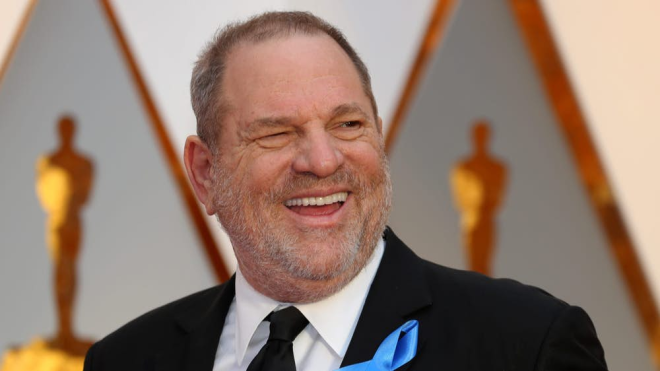 A man who was only known to the most passionate of film fans, unless you followed the business, the best way to know who Harvey Weinstein was involved award shows where he was probably thanked. A power broker in the business who led Miramax and then The Weinstein Company with his brother, Bob, he was the man that was able to make a movie happen with the use of a pen. The producer of a slew of legendary movies, he had a hand in the creation of films like Pulp Fiction, Chasing Amy, The Crying Game, Shakespeare in Love, and far too many more to list here.
One of the most important names in Hollywood for many years, he used that clout to keep the many women he put in an untenable situation quiet over a period of decades. Recently revealed as the scumbag that he is, the list of women who've revealed that he would expose himself in front of them without provocation and then take care of himself is extensive. On top of that, there is no way to know how many more victims are out there or how far he took things in each case.

4. Woody Allen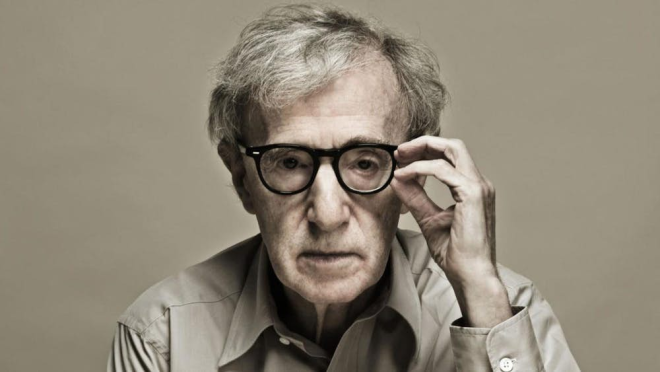 Someone who absolutely belongs on the list of the most influential filmmakers ever, Woody Allen combined a unique sensibility with a work ethic which resulted in him making many beloved films. Best known for writing and directing movies including Sleeper, Annie Hall, Manhattan, The Purple Rose of Cairo, and many more, there is no doubt that he is a true artist.
No matter how talented Woody is, that does nothing to take away from him being a total sicko. Accused of molesting Dylan Farrow, the child of his longtime girlfriend at the time, Mia Farrow, she revealed what had happened to her mother when she was only seven years old. Denying that he did what the youngster said he did, two of the people that worked for the family at the time later testified things they'd seen that backed up Dylan's claim. Additionally, he would also have his way with the adopted daughter of Mia, Soon-Yi Previn, who he would seduce and eventually marry. Dating a woman and going after two of her kids is just an awful thing to do, especially when one of them was under seven years old at the time.

3. Chris Benoit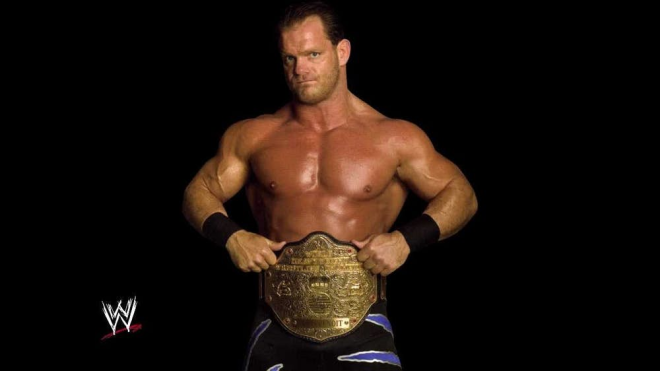 The second professional wrestler to appear on this list, Chris Benoit had nowhere near the fame Hulk Hogan did outside of the business, but followers had the utmost respect for him. A talent that worked for many of the top companies in Japan, as well as ECW, WCW, and the WWE, he was an integral part of some of the most talented rosters in the history of the industry. Also a multiple-time champion who won the Heavyweight championship in both WCW and the WWE, at WrestleMania XX, he held the belt aloft at the end of the biggest show of the year.
The focus of a gigantic amount of controversy in 2007, he caused much of the media and government to examine the physical toll that wrestling each night takes on these performers because of how he died. Evidently fighting with his wife on a Friday night, things got out of control, and he took her life from her. Stunningly refraining from reporting what he did or trying to cover it up in a meaningful way, he instead lived with her for another day and then took his son's life on Saturday. Continuing along until Sunday, he would then text a few people where the three of them were in the house and how to get in before taking his own life. A ghastly three days that involved much killing and praying on his behalf, it forever changed the way fans see him and inspired the WWE to take better care of its talents.

2. Jimmy Savile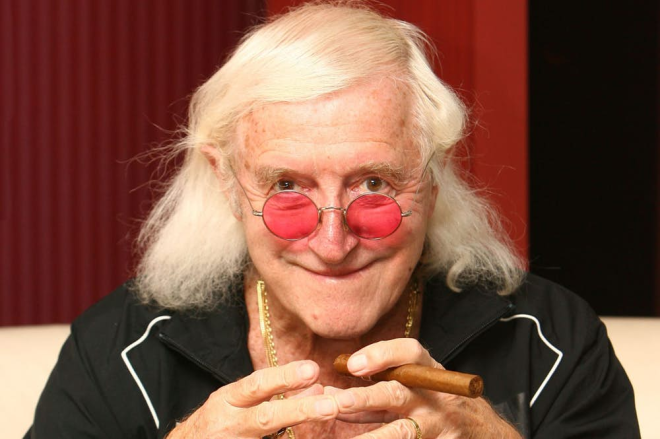 A man who many outside of the UK were completely ignorant of during his lifetime, in North America, the life of Jimmy Savile only came to many people's attention after he died and then was disgraced. However, during his life, there were millions of people that adored this television personality, and he also garnered a great deal of respect for his extensive involvement with a slew of charities. Unfortunately, his fans were in for a horrific shock after the details of his deeds off camera came to light after his passing.
Working extensively with children through his various charities, as early as the sixties, allegations of him assaulting kids began to come in but they were all handled behind closed doors. A celebrity up until his death in 2011, throughout most of those years, he had awful interactions with minors that were astonishingly swept under the carpet. Ultimately revealed as the disgusting pedophile that he was after he departed this world, it is now known that there are hundreds of very credible allegations against him.

1. Bill Cosby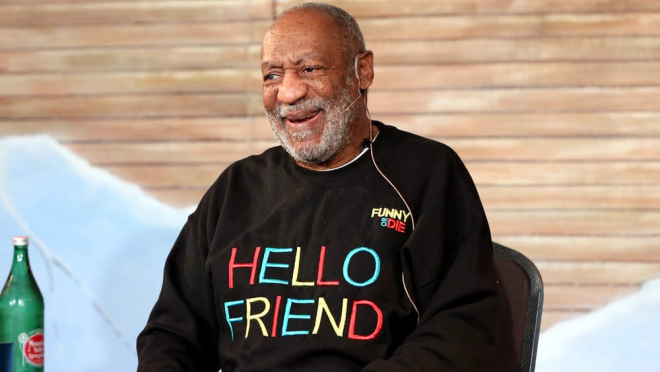 A figure who has undergone such a dramatic change of image that it could have given his fans whiplash, Bill Cosby was, at one time, one of the most important figures in entertainment. A man with a real gift for comedy, he recorded some of the best comedy specials of all time and inspired many future comedians to give the business a try. On top of that, his greatest achievement came as the star of The Cosby Show, a series that earned him millions of fans and was one of the highest-rated things on television from its beginning to its end.
All of that took place prior to the world learning that he had habitually been assaulting women for decades on end, all while pretending to be a wonderful father and man on television. Accused by more than fifty women to date, their stories all follow the same pattern of appalling acts on his behalf. Said to have drugged these ladies and then forced himself upon their unconscious bodies, the fact that he did something so abominable to so many makes him truly horrible. Denying the claims in the past, that is hugely undermined by the fact that under deposition for another trial, he admitted to illegal actions towards multiple women that match what the victims say he did.