Now, not all TV show creators are as spiteful as Rhimes. Sometimes, it's the actor who forces the writers' hands. Sometimes it's fate. Whatever the reason, we've seen plenty of characters die over the years, but we're not always told the reasons. Perhaps we just haven't looked hard enough. We see a character die and we accept that it was done for plot purposes. This isn't necessarily the case for the characters on this list. You know about most of the big ones, so we've avoided all the ones we think you're already familiar with. We also tried to keep this as current as possible, with the exception of a few classic examples. Here are 15 TV Characters Who Were Killed Off Because of Actor Problems.
15. Maude Flanders – The Simpsons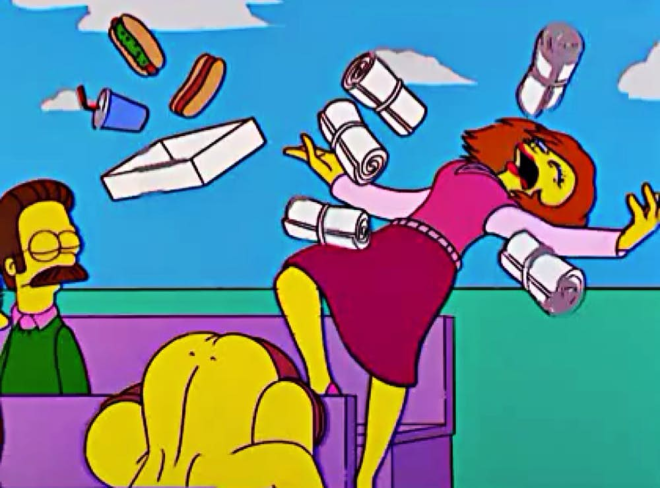 Maggie Roswell started with The Simpsons way back in season one doing the odd side character voice. She was introduced as the voice of a more primary character, Maude Flanders, in season two. She would work in that role for the next nine years. During the seasons prior to her departure, Roswell was making between $1,500 to $2,000 per episode. This, according to Roswell, was not enough. She was flying between Denver, where she lived, and L.A., where she recorded voices, and the travel costs were ever-increasing. She asked for a raise to $6,000 per episode. Fox laughed at this request. Roswell said, "They offered me a $150 raise. I mean, that's lint in Fox's pocket. But Fox wanted to prove a point, I guess. I was flying myself back and forth from Denver to L.A. It was exhausting. I loved doing the show and they thought that I would come back. But now I'm busy doing other things." Well, Fox didn't seem all that put-out. They killed Maude off with a tee-shirt cannon in "Alone Again, Natura-Diddily" and went on with the show. Roswell would return later on when they worked out a way for her to record her lines in Denver.

14. Erinn Hayes – Kevin Can Wait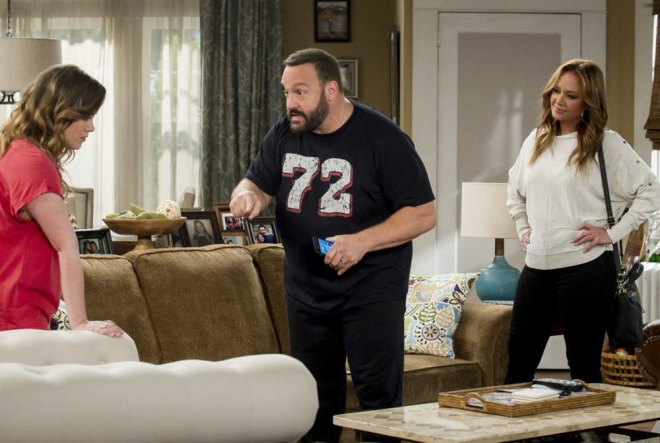 In the first season of Kevin Can Wait, Erinn Hayes played Kevin James' wife. In the season finale of that first season, Leah Remini, James' longtime co-star from King of Queens, made a guest appearance. While it wasn't clear to everyone at that point, the writing was on the wall. When the second season began, Hayes was out and Remini was in. According to the writers of the show, the decision was made in order to drive the show's plot forward. And while Hayes has refused to speak about the decision of her being let go, it's clear that she wasn't thrilled about the decision. Every tweet from fans that criticized the decision, Hayes would like and comment on. She only stopped their criticisms when they were directed at Remini, who Hayes feels is innocent in the situation. The writers weren't convinced that Hayes and James had the chemistry needed, so they simply fell back on what worked in the past. They killed off Hayes' character and made Kevin Can Wait into King of Queens 2.

13. Susan Ross – Seinfeld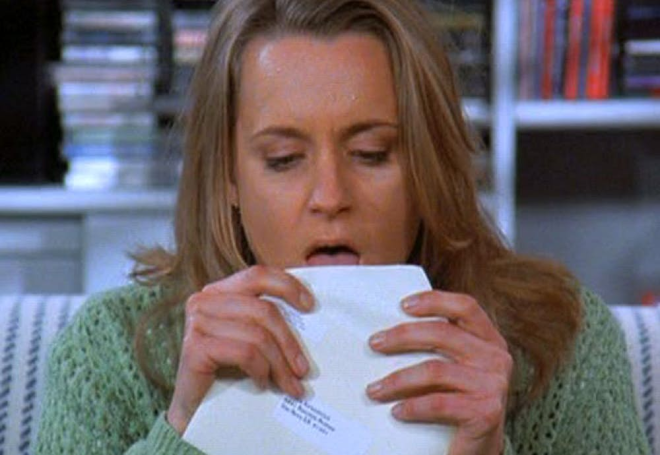 While Jason Alexander has since apologized profusely for letting this story out, it happened; and by now, you've probably heard it. Still, when it happens on a major show like Seinfeld, it's hard not to include it in a list like this. We're talking about Susan Ross here, George Costanza's once-wife, played by Heidi Swedburg. According to Alexander, the main cast had trouble with Swedburg's comedic timing. "I couldn't figure out how to play off of her," Alexander said. "Her instincts for doing a scene, where the comedy was, and mine were always misfiring. And she would do something, and I would go, 'OK, I see what she's going to do—I'm going to adjust to her.' And I'd adjust, and then it would change." Later, when the main cast were speaking together about their issues, Alexander says the resolution came up. "They go, 'You know what? It's f***ing impossible. It's impossible… And Julia [Louis-Dreyfus] actually said, 'Don't you want to just kill her?' And Larry [David] went, 'Ka-bang!'" Not long after, Susan was dead.

12. Jimmy Darmody – Boardwalk Empire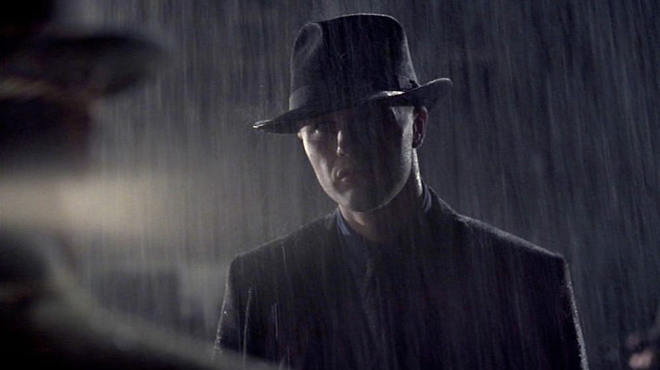 Michael Pitt knew well in advance that his character on Boardwalk Empire was going to die. We've heard that he was informed via email and that he was OK with it, but there are other stories out there, stories which haven't been confirmed but seem somewhat reliable. It started when a person who claimed to be part of the production accused Pitt of being an insufferable a*s on set. This leak came from a source that had proven to be correct about inside show details very often in the past. This then led to some other anonymous insiders verifying these claims. If we are to believe these accusations, Pitt's character, Jimmy Darmoody, was killed off because of the actor playing him. He was allegedly late to the set often. He wasn't invested in learning his lines and caused problems for various crew members. The fact that Pitt didn't show up for some of the promotional and reunion stuff makes these claims seem close to the truth.

11. Caitlin Todd – NCIS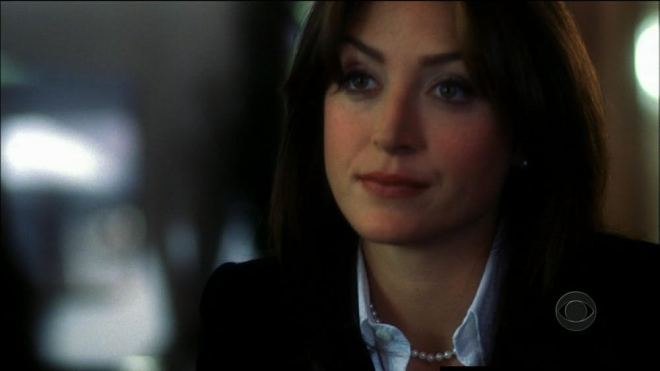 Back in the season finale of season two of NCIS, Caitlin Todd, one of the show's main characters, was killed and it shocked fans. Many of the show's followers reacted with rage, sending hate mail to the show's creator, Donald Bellisario. But Bellisario responded, if only to clear his own name. He revealed that the decision came from the actress herself, Sasha Alexander. In Bellisario's words, "This was the first time she went over a year on a show, and she just didn't think she had the stamina to do it." Now, in hindsight, almost no one could have the stamina for NCIS. That show is never-ending. But, there might have been more to it. Bellisario didn't seem thrilled with the way Todd's character was played. When speaking about who would replace the character, he said, "I want to go for a European or Australian girl who is very comfortable with her femininity and sexuality."

10. Linda Reagan – Blue Bloods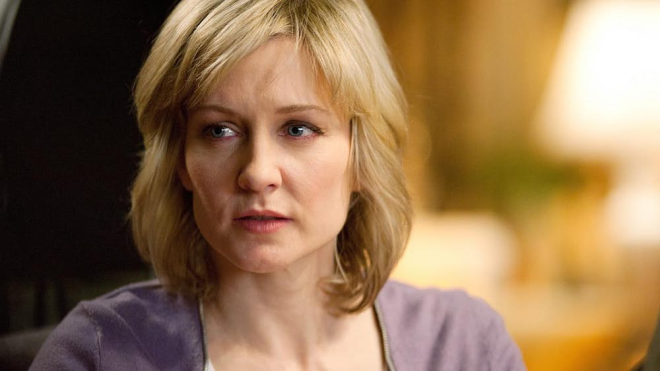 Since the pilot episode of Blue Bloods, Linda Reagan was a main cast member. She was the wife of the star, Danny Reagan (Donnie Wahlberg), and fans thought she was a lifer on the show. But, when season eight premiered, it was revealed that Linda had died. That was it. No on-screen death. No long goodbye, just a quick oh, while you were away, she died note. Well, the truth of what happened came out, and it was said that the actress behind the character, Amy Carlson, had had enough of the show. Still, Carlson has said that the way the death was handled was not what she would have done. She suggests that she was open to filming a death scene to give some closure, but the creators weren't having it. There seems to be some bad blood there.

9. The Ninth Doctor – Doctor Who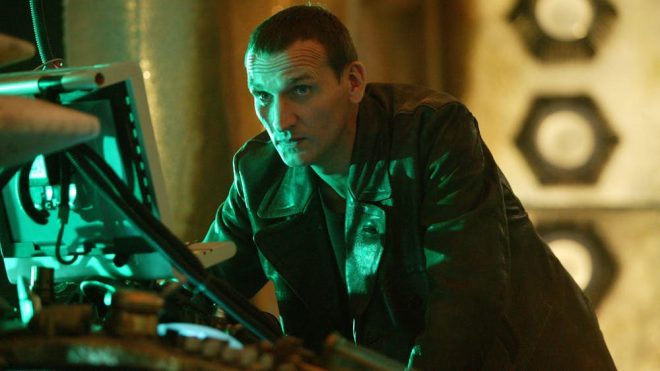 One of the sad truths for every actor who takes on the role of the Doctor in Doctor Who is that they will, at some point, die. For Christopher Eccleston, the actor who played the ninth incarnation of the Doctor, that time was too short. When asked about why he left, Eccleston said, "I'd had enough. I wanted to do it my way, they wanted something else. We were never going to compromise so it was best to be straight about it and just go […] It's very easy to stay in one job and make that your comfort zone, and I want to resist that temptation." Later, after having more time to reflect, Eccleston showed some regrets about how it ended, saying, "I approached Russell T Davies and said 'I know you are going to do this and I think you should think about me.' I wanted to do something for children, I wanted to learn a lighter way of being. I think I over-pitched the comedy. If I had my time again, I would do the comedy very differently. But I think, where I possibly succeeded was in the tortured stuff." You did succeed Eccleston, and you will be remembered.

8. Cordelia Chase – Angel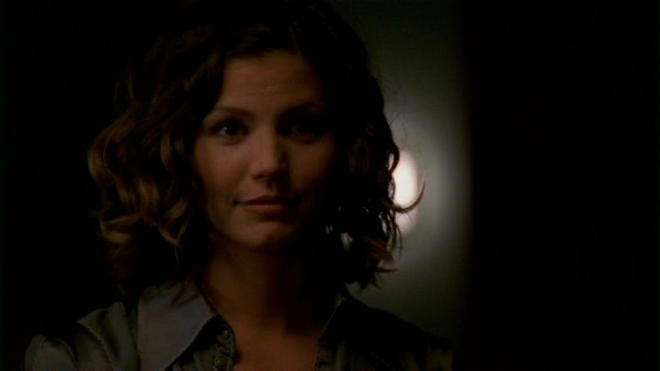 Even if the creators and writers of Angel claim that the character of Cordelia Chase was killed off in the show for plot reasons, the actress who played her, Charisma Carpenter, doesn't really believe that. In fact, she claims that Joss Whedon might have been mad at her, maybe even for getting pregnant. Let's go back. Carpenter got prego, had an awkward change in her storyline to account for her pregnancy, and then found out that she wouldn't be returning in season five through the press. This got her angry. When the team at Angel came to her to ask if she would return for the show's 100th episode, Carpenter demanded that her character not be killed off. She said she wouldn't return if it meant that Cordelia was going to die. Well, Cordy did die, and Carpenter thinks it might be because there was some resentment there.

7. Crowley – Supernatural
For seven seasons, Mark Sheppard played Crowley on Supernatural. When, in the final of season 12, Crowley was killed off, fans were buzzing. Afterward, it appeared that everything was lighthearted when co-executive producer Jim Michaels tweeted, "Thanks for everything Mark! We never say never Mark! Besides, I know where you live!" Sure, this got some fans excited for a possible return, but most just saw
it as a friendly thank you. But old sour-faced Sheppard wasn't about to let it go. In response, he tweeted, "With all due respect, your comment is inaccurate and misleading to the fans. There are NO plans to have me return to SPN at ANY juncture." This salty response alone makes it clear that Sheppard is not as happy with the show as the show is with him. The capital letters on NO and ANY suggest that Sheppard is a bit of a sourpuss about the whole situation. Perhaps there is more to it than we're being told.

6. Edith Bunker – All In The Family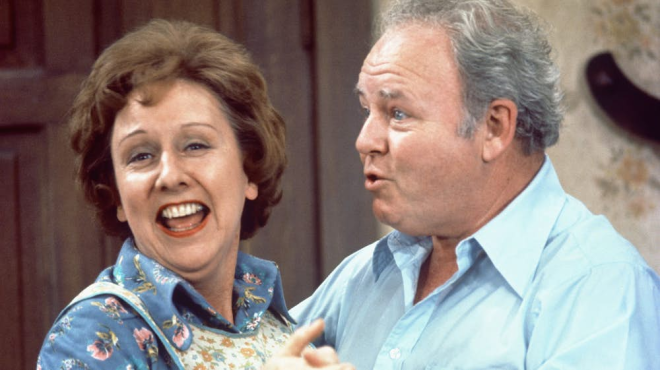 No, Edith Bunker didn't die in All in the Family, but it's the more recognizable title. After All in the Family ended, there was a continuation series called Archie Bunker's Place that Edith was a part of briefly. Her death, however, all started in the final episode of All in the Family. Edith got sick and was bedridden. This put an emphasis on her mortality. When Archie Bunker's Place started, Edith was around but not much. Shortly into the season, the actress who played Edith, Jean Stapleton, had decided to leave the show. She had said that she was tired of playing the part and asked to be let out of her contract. The writers agreed and decided to kill off the character by way of an offscreen stroke. It was a super emotional scene and one of TV's biggest deaths.

5. Rosario Inés Consuelo Yolanda Salazar – Will & Grace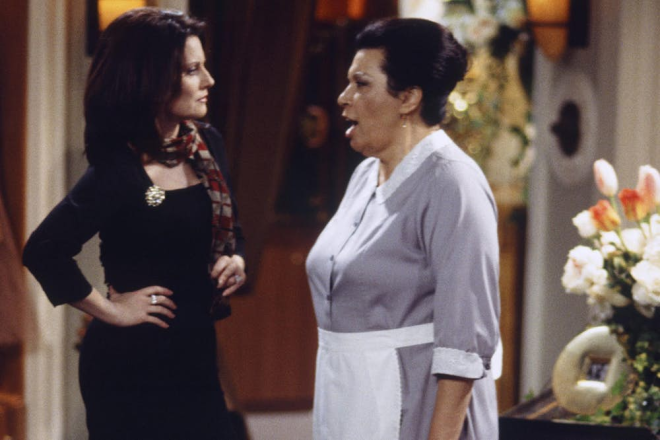 While the problem with actor, Shelley Morrison, who played Rosario Inés Consuelo Yolanda Salazar on Will & Grace, isn't really a "problem," like most of the other entries on this list, we included it anyway. Rosario was Karen's longtime maid and sidekick on the show. After Will & Grace went off the air, Morrison retired from acting. When the show revival came back on the air, Morrison was not prepared to come back to the industry, so the writers were forced to write her off. Instead of ignoring it or giving her absence a lame excuse, they decided that the best way to do this was to kill her off. So they did, and it was sad.

4. Mr. Hooper – Sesame Street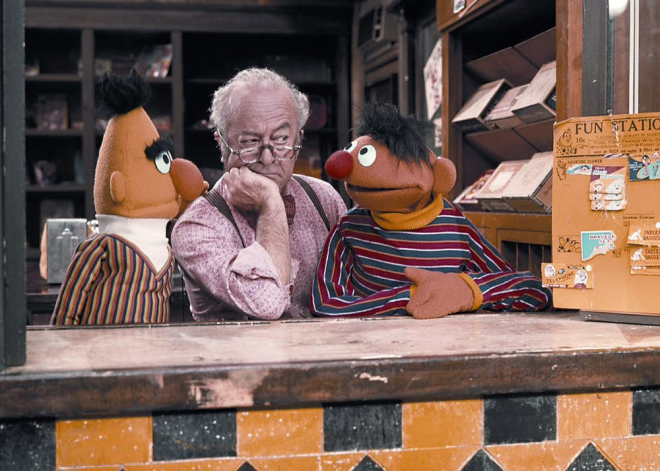 When Will Lee, the actor who played Mr. Harper on Sesame Street died, the showrunners decided to take the opportunity to speak to their young audience about death. They had Mr. Harper die offscreen and dealt with it as part of an episode. In the scene in which it's announced, Big Bird says that he wants to give Mr. Hooper a picture "when he gets back." It's then revealed that Mr. Hooper has died, and he won't be coming back. Big Bird asks angrily, "Why does it have to be this way? Give me one good reason!" To this, Gordon responds, "Big Bird, it has to be this way…just because."

3. Missy – Doctor Who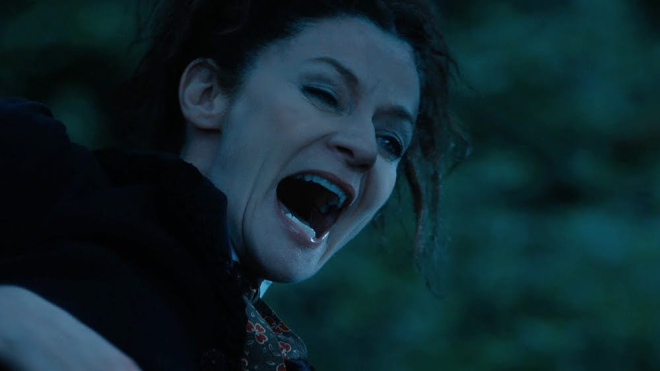 When it was revealed that Peter Capaldi and writer Steven Moffat were leaving
Doctor Who
after season 10, Michelle Gomez, the actress who plays Missy, announced that she would be leaving as well. "My guys, my lads, Missy's men, they're all moving on!" Gomez said. "Steven writes so amazingly for me, it's like he's got my voice in his head, and I don't know how that would be, moving forward… I'm probably just shooting myself in the foot here. This time next year, I'll be like, 'Why did I say that?! I'll work for anybody!' – but I don't know how I'd feel about being The Master to any other Doctor because I feel like I'm part of Peter's time." Because of this, Moffat and the other writers decided to give her a proper send-off. They had her die on screen and die laughing in the season's final episode.

2. Alexander Siddig – Game Of Thrones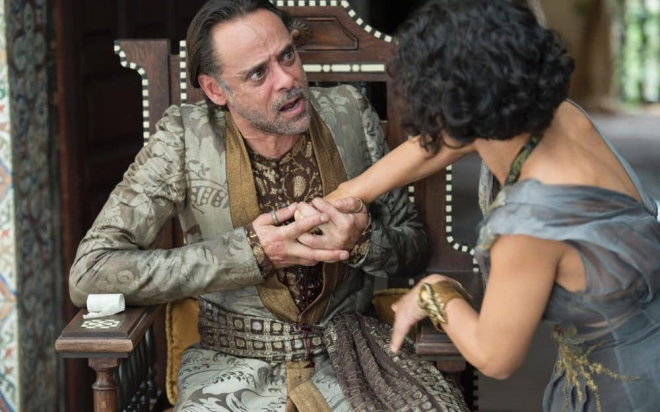 When Alexander Siddig was cast in the role of Doran Martell in Game of Thrones, he was over the moon. When he was killed off, he was furious. Now, every actor signed onto Game of Thrones is paranoid about their death. They all know it's probably coming. But Siddig says he was told he would have longer. He even suggested that there might be something more to his exit. He said, "Something happened; I have no idea what. There was an enormous amount of fan excitement when I got named to be on the show, and everyone was like, 'Oh my god, yes, Doran Martell. He's going to be great as Doran Martell.' That might have been the kiss of death. Maybe they didn't want quite that much attention on that character. Maybe they thought, 'Well, let's prove that we're going to stray from the books. We're going to do something else, and he will be our first example of that.' Or maybe I just screwed up. Maybe I said the wrong thing to the wrong person."

1. The Log Lady – Twin Peaks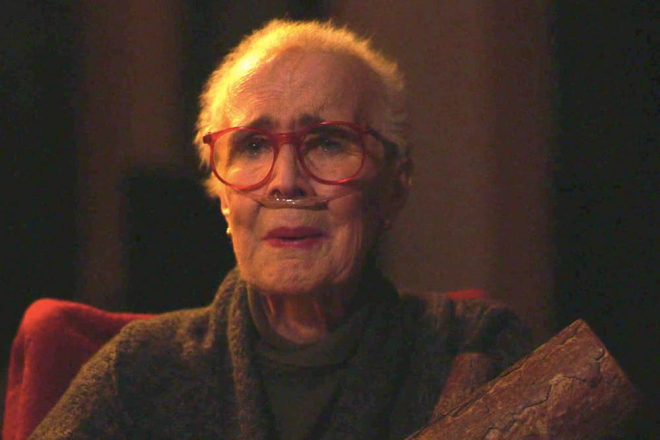 We wanted to fit The Log Lady from Twin Peaks in here because the character's death was done in a very beautiful way. Known as the Log Lady, Margaret Lanterman was played by Catherine Coulson. Though Coulson died in 2015 from cancer, there were whispers that she had filmed scenes for the 2017 Twin Peaks revival. When the show came out, it was confirmed that these claims were true. In her final scenes before the character dies, the Log Lady delivers several meaningful lines, such as, "You know about death; that it's just a change, not an end." The moments are especially powerful seeing Coulson's frail form and knowing that she had passed away not long after the scenes were filmed. The first episode of Twin Peaks was dedicated to Catherine Coulson. The 15th episode was dedicated to her character, Margaret Lanterman, a.k.a. the Log Lady.