From drinking too much wine to "wrestling matches" in the bedroom, let's hope that moms and dads who inspired these funny almost-masterpieces eventually saw the humor in the situations and had some time to reflect.
#1 Dad's Secret Revealed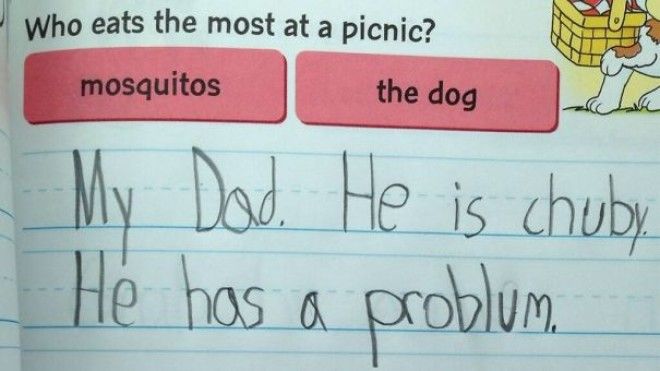 #2 My Friend's 6 Year Old Daughter Drew This At School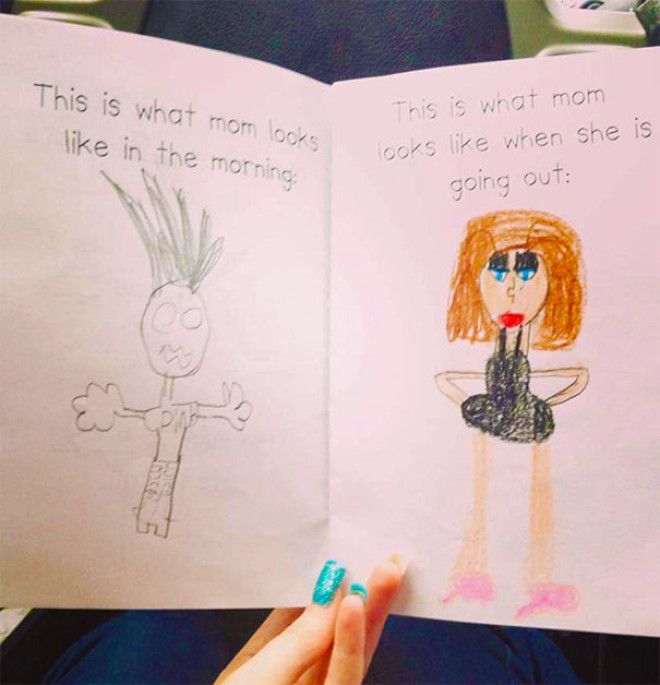 #3 My Friend's Father's Day Card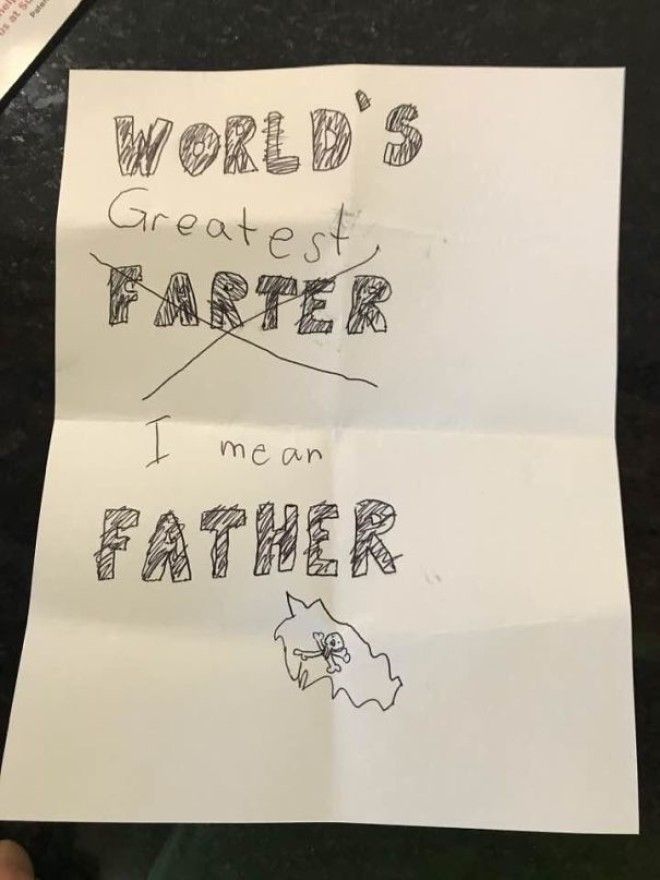 #4 Friend's 5th Grade Son Made Her This Card On Mother's Day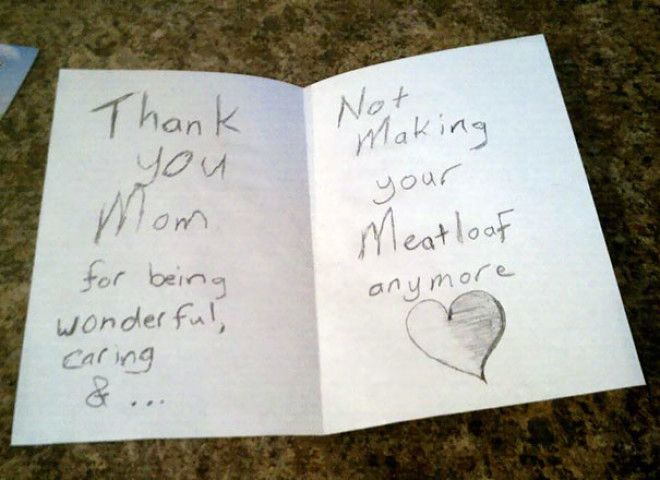 #5 My Friends Daughter Had A School Assignment To "Write One Sentence About A Family Member And Draw A Picture About It"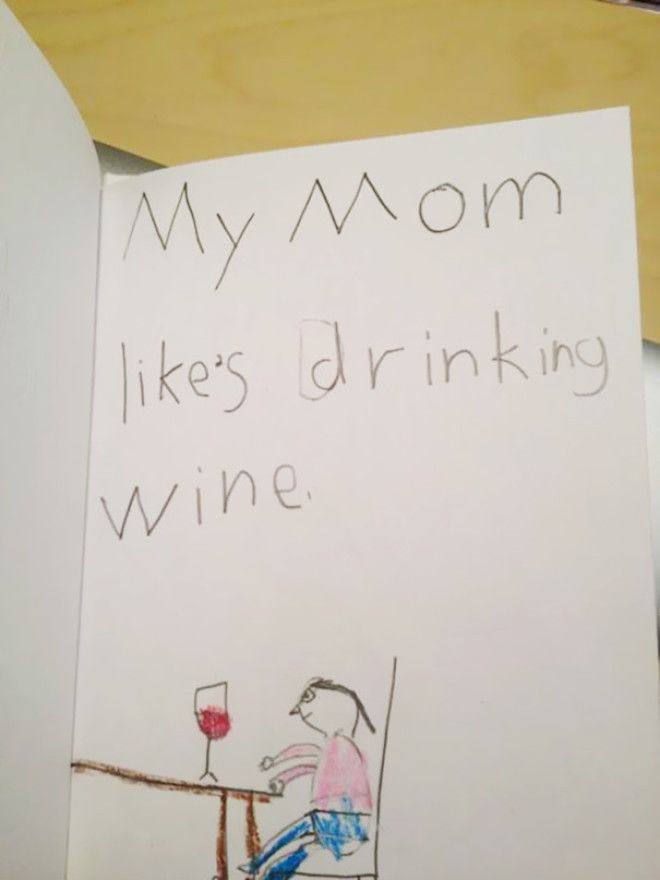 #6 My Cousins First Drawing Of Her Mum (She's 5)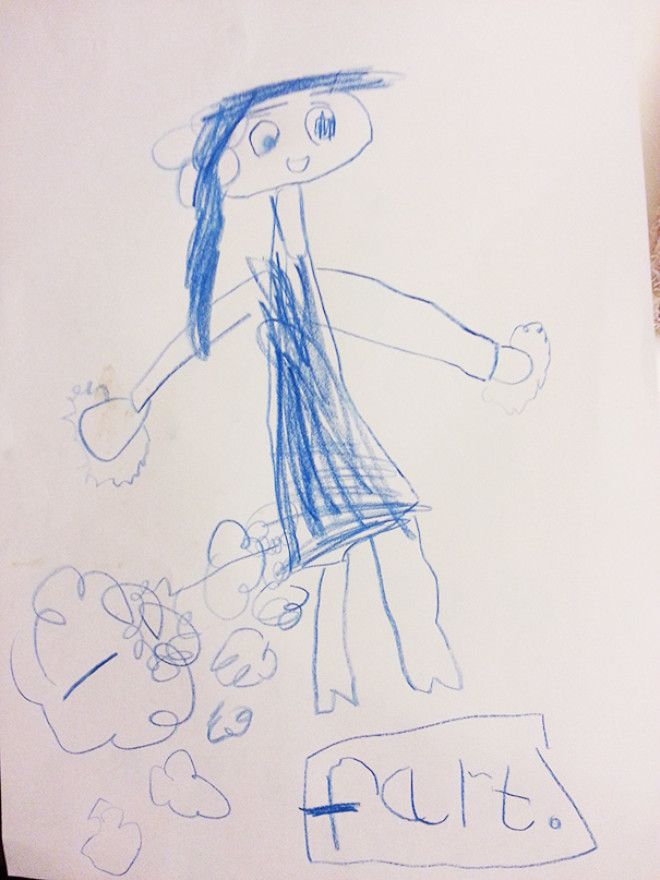 #7 So Glad I Checked My 2nd Grade Daughter's Homework. Not That I Made Her Fix It Or Anything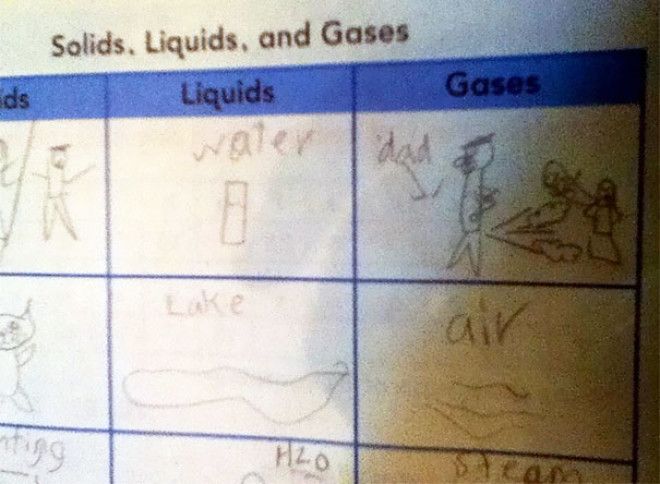 #8 The Boy Was Asked To Describe His Father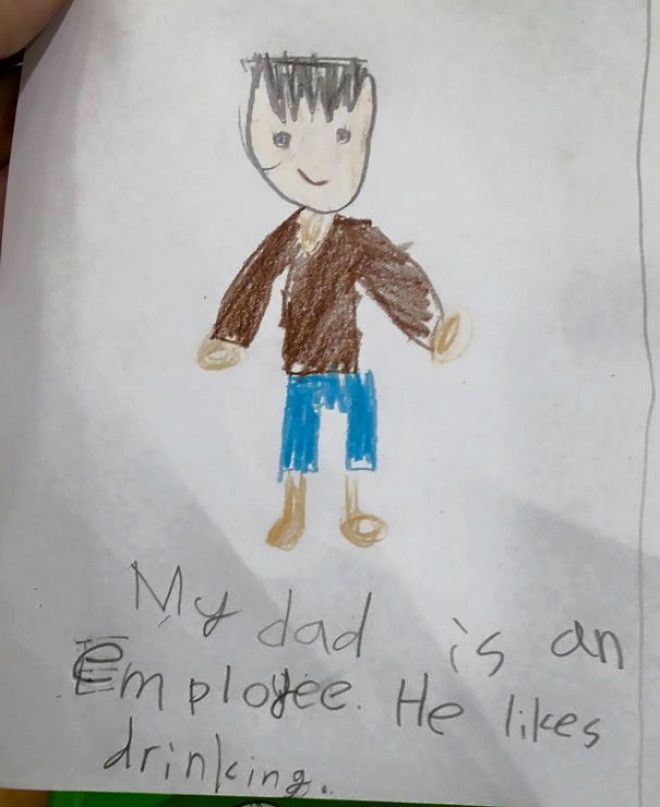 #9 A Letter From My Daughter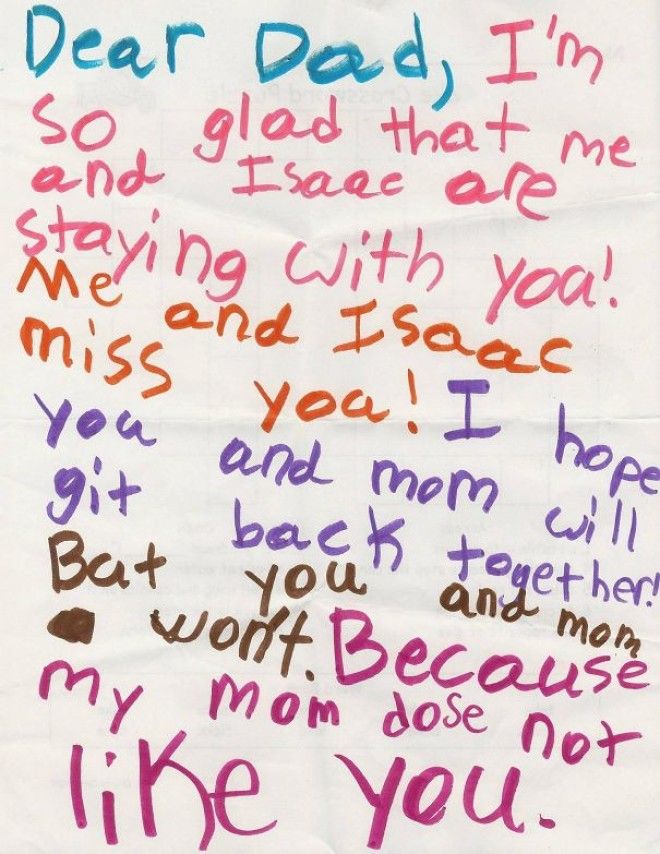 #10 Mom's Got The Life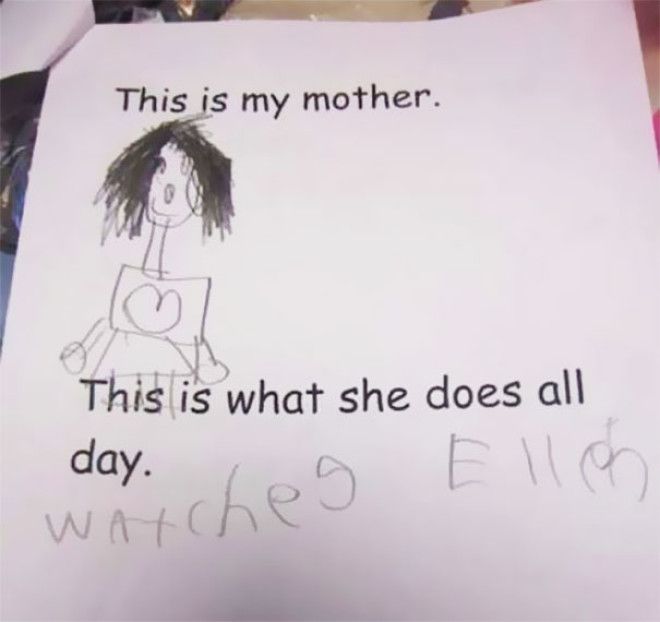 #11 My Mom Should Do Less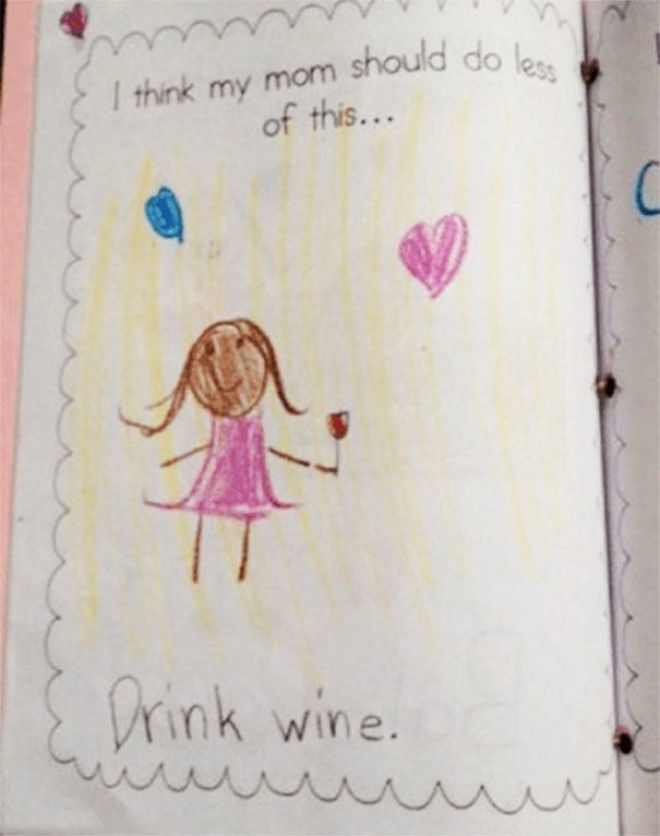 #12 My Friend's Sister Made This At School For Fathers Day

#13 To Mommy And Daddy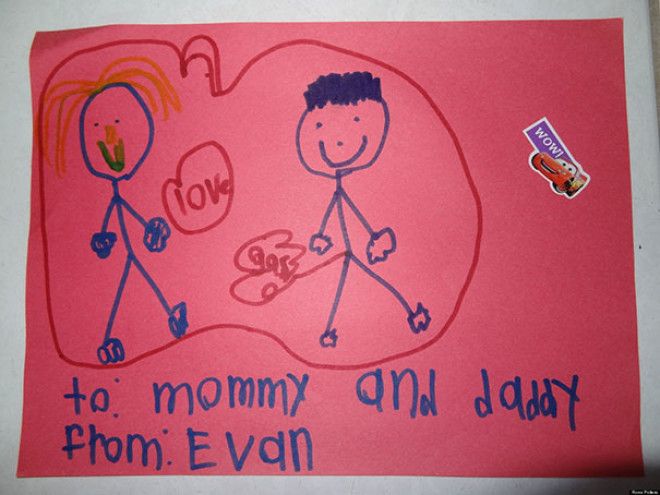 #14 I Know You Love Money, Mom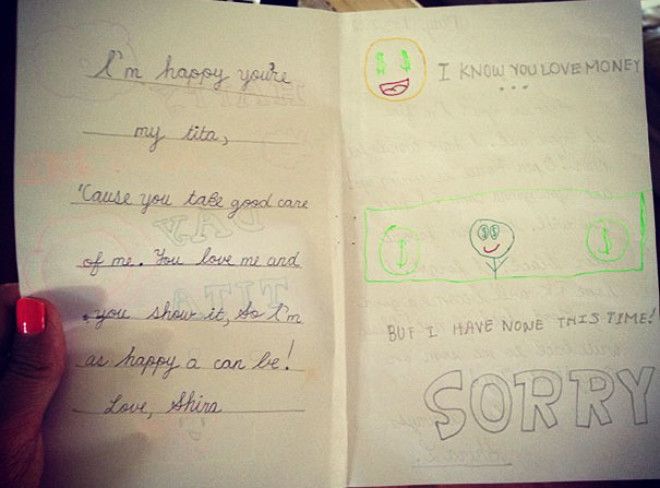 #15 "My News"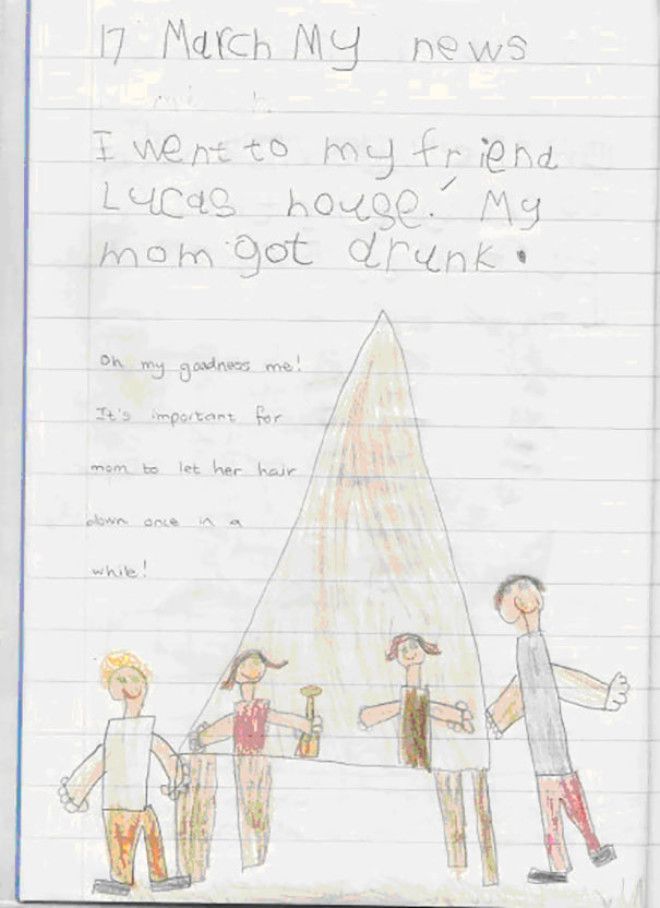 #16 Evil Mom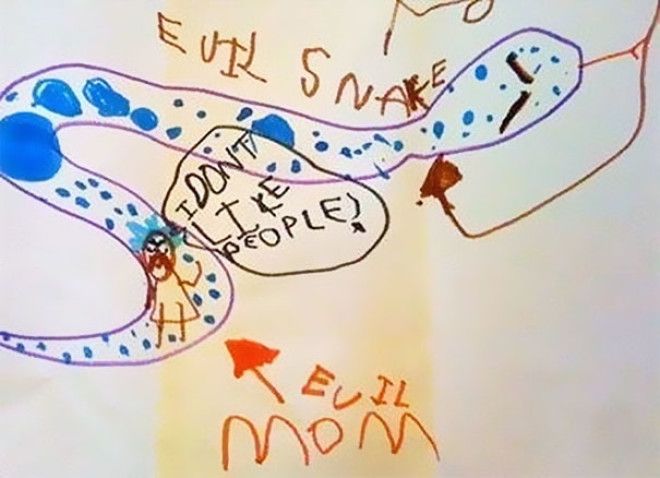 #17 Addicted To Facebook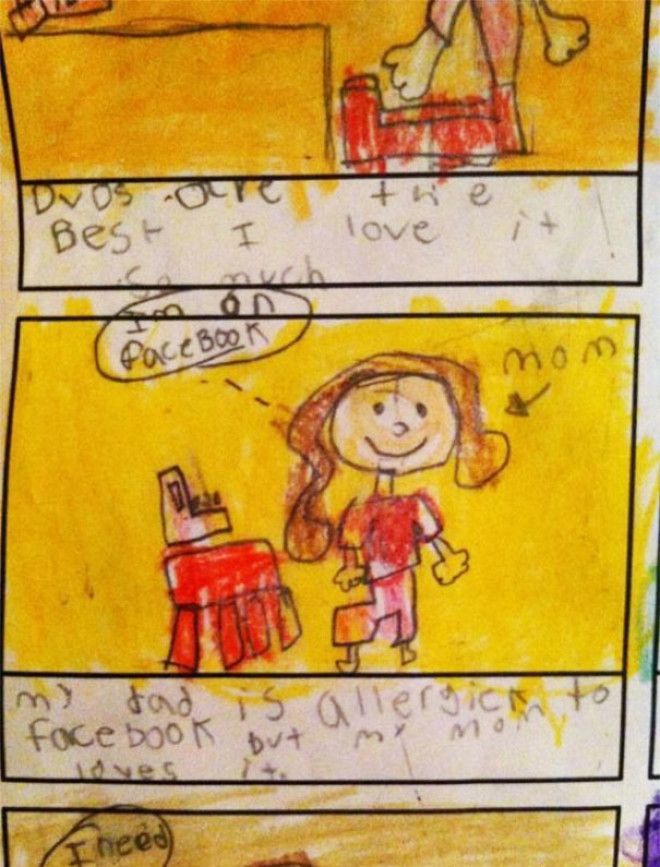 #18 My Friend Took This Photo Of A Kid's Drawing On A Child's Menu