In addition to their practical functionality of telling time, a watch serves as a collectible piece of art that communicates the personality and style of its wearer.
With the help of Crown and Caliber, an Atlanta-based preowned-luxury watch marketplace, we've put together a list and commentary about the wristwatches worn by nine of the most powerful men in the financial services industry.

Anthony Scaramucci, formerly of SkyBridge Capital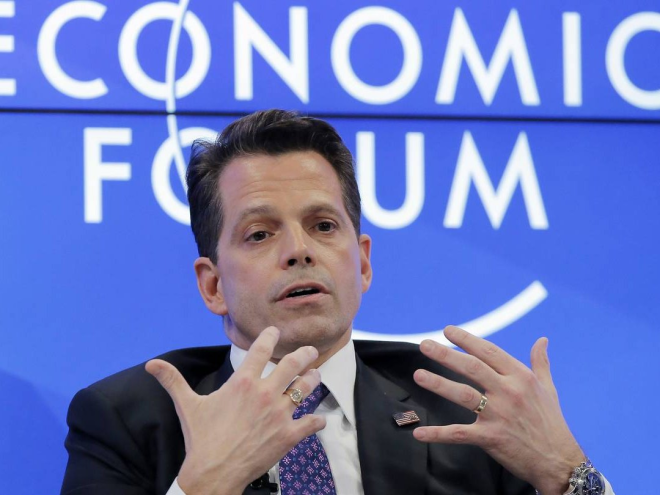 Anthony Scaramucci had been expected to serve in the Trump administration as the director of the office of public liaison and intergovernmental affairs, and won plaudits for his performance in Davos. He sold his alternative investment fund SkyBridge Capital, which he founded in 2005, in January. He was later appointed White House communications director, but only lasted 10 days in the job.
Breitling Avenger - $5,835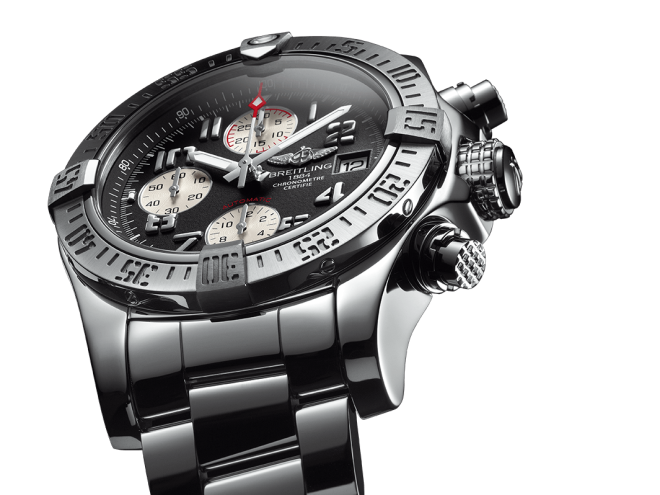 Scaramucci was seen during the World Economic Forum sporting a Breitling Avenger, a luxury watch that retails for $5,835.

Clifford Asness, AQR Capital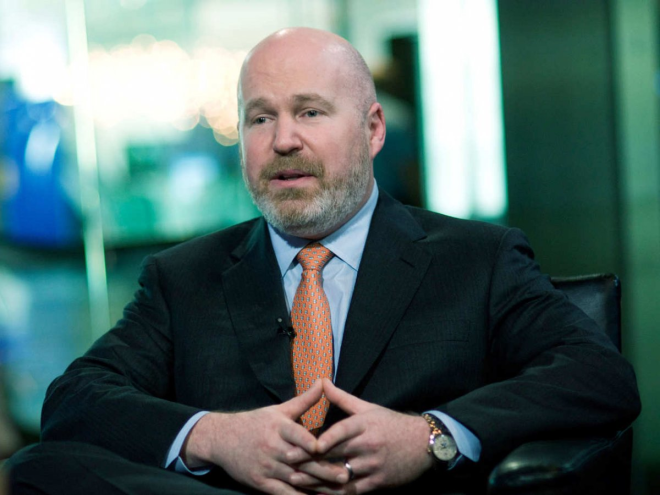 Cliff Asness is one of the co-founders of AQR Capital Management, a global investment firm based in Connecticut, US. The firm manages $180.6 billion as of December 31, 2016.
Patek Phillippe Perpetual Calendar - $41,500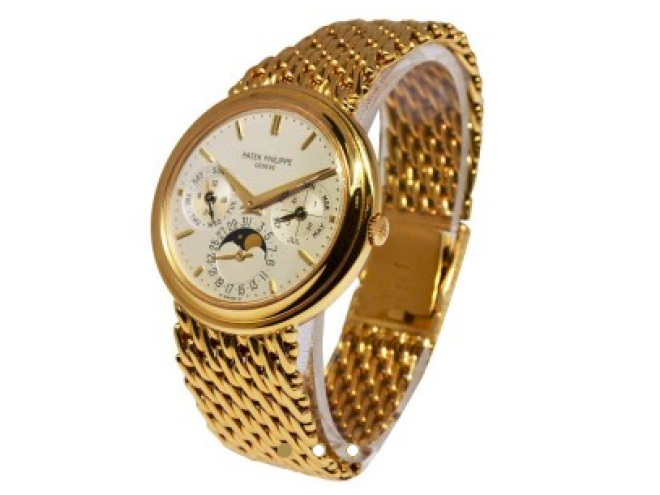 Asness is pictured in the prior slide wearing what the Swiss watch experts at Crown & Caliber believe to be a Patek Philippe Perpetual Calendar. It costs a whopping $41,500 pre-owned.

Warren Buffett, Berkshire Hathaway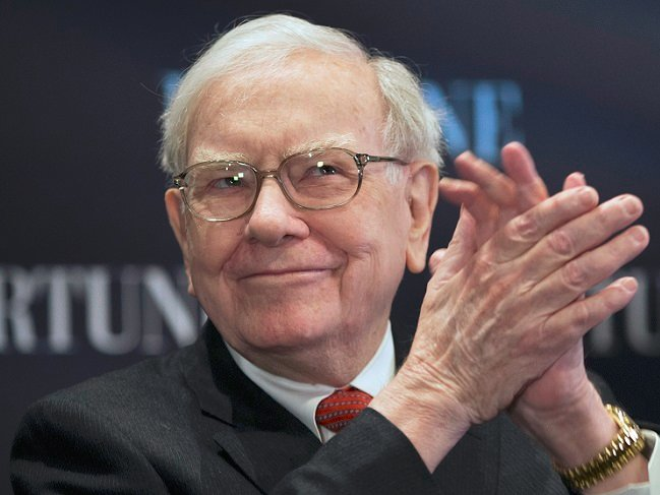 The 'Oracle of Omaha' is known for his frugality. The 86-year-old investment legend still lives in the house he bought for $31,500 in 1957 and he doesn't own a smart phone. But there is one the thing that gives away Buffett's vast fortune: his timepiece.
Rolex Day Date President - $34,050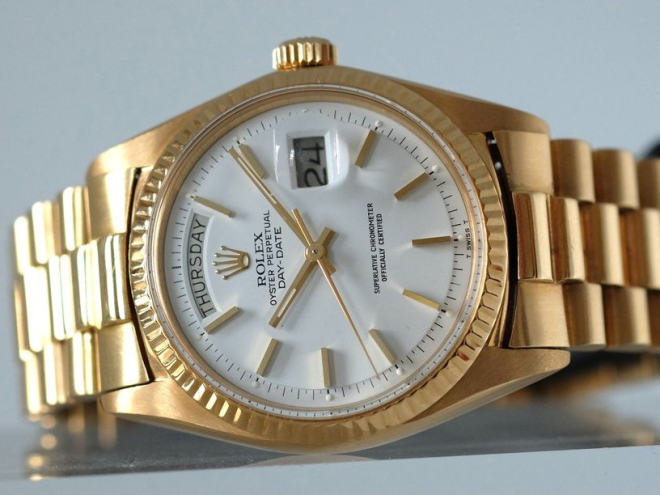 Buffett is rarely seen without his gold Rolex Day Date President. The luxury watch retails for $34,050.

James Gorman, Morgan Stanley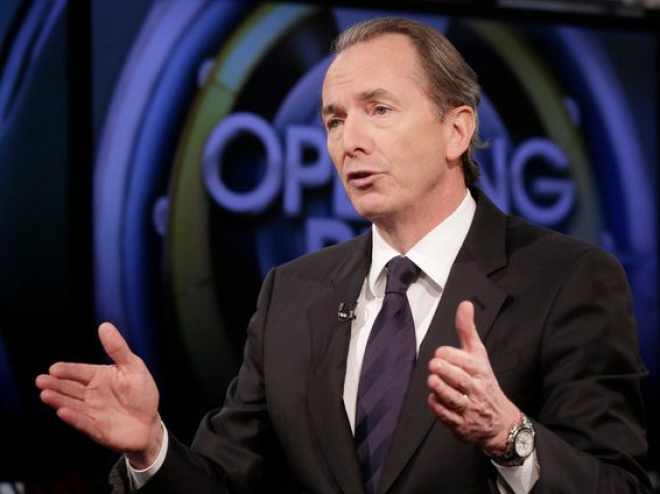 James Gorman is the Chairman and CEO of Morgan Stanley, an American investment bank with over $787 billion in assets as of 2015.
Rolex Daytona - $12,198.99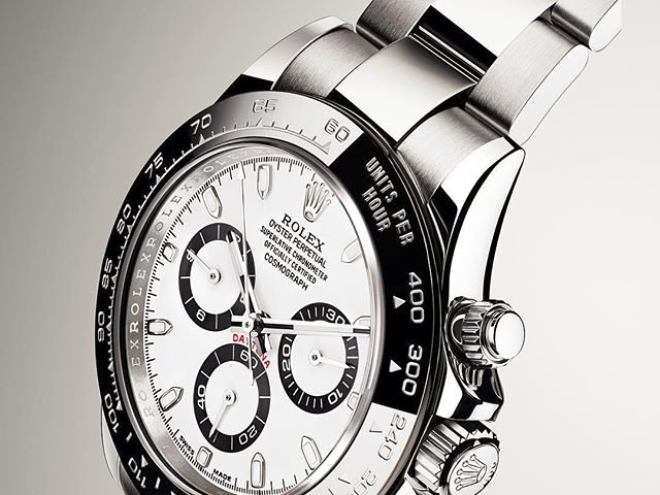 Gorman has been photographed wearing many different watches. In the image on the previous slide he is sporting a silver Rolex Daytona. The watch can be purchased on Amazon for $12,198.99.

Ray Dalio, Bridgewater Associates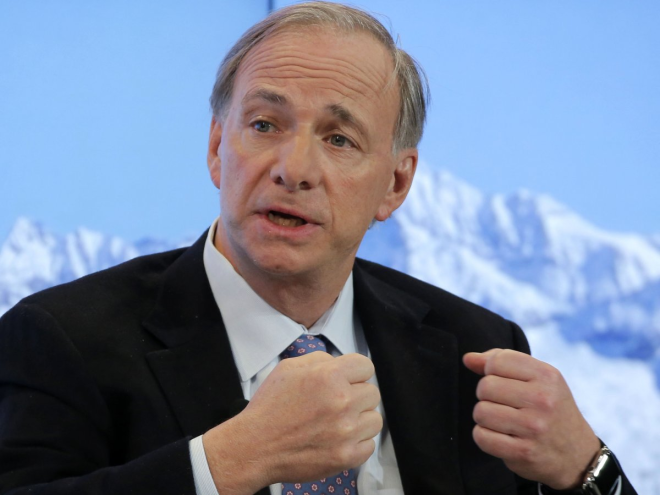 Ray Dalio is the founder of Bridgewater Associates, the largest hedge fund in the world by assets under management. The firm manages over $104 billion as of December 2016.
With a net worth of over $16.8 billion, Dalio can afford to buy a lot of watches.
Apple Watch - $269
At this year's World Economic Forum, Dalio was photographed sporting what appears to be an Apple Watch. They retail from $269 to $1049.

Stephen A. Schwarzman, Blackstone Group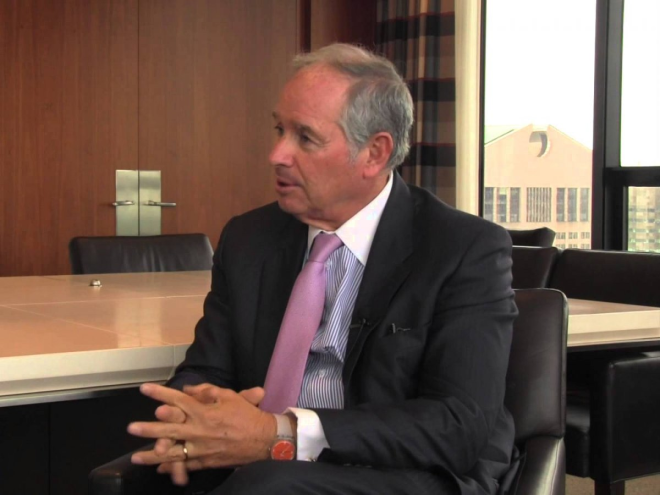 Despite his fortune of over $10 billion, Stephen Schwarzman isn't flashy. The CEO of Blackstone Group, a private equity firm, uses a flip phone and prefers Swatches over luxury watches.
Swatch Sistem51 - $150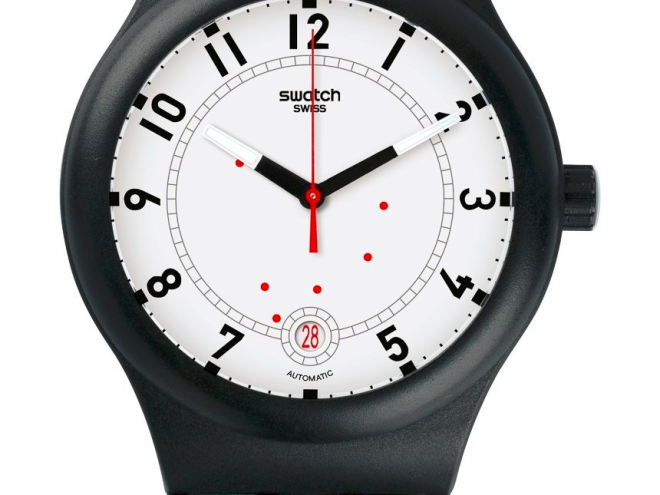 He's pictured in the previous slide wearing a sporty Swatch Sistem51, which retails for a modest sum of just $150.00.

David Solomon, Goldman Sachs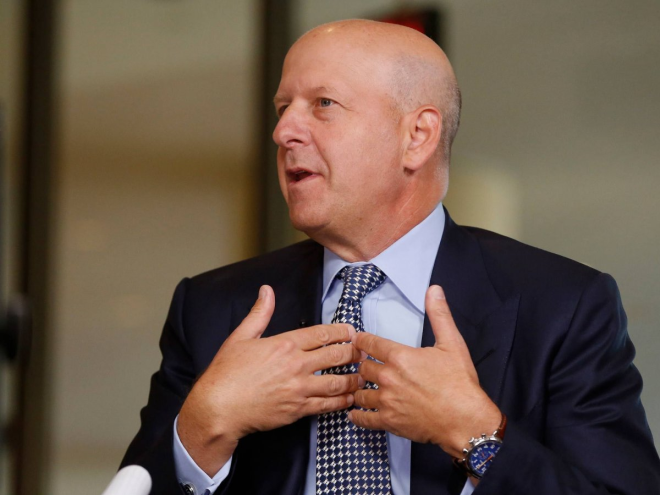 David Solomon is the president and co-chief operating officer of Goldman Sachs. He and Harvey Schwartz were named to succeed Gary Cohn in that role in December 2016.
Shinola Runwell Chronograph - $750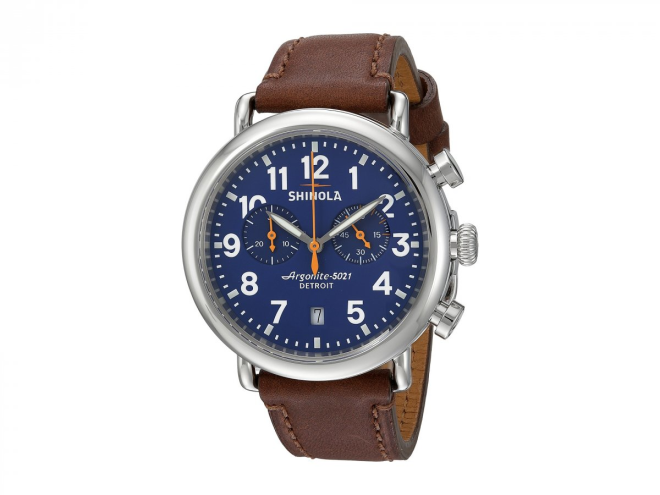 Solomon has been photographed wearing a Shinola Runwell Chronograph. The watch retails for $750.

Sergio Ermotti, UBS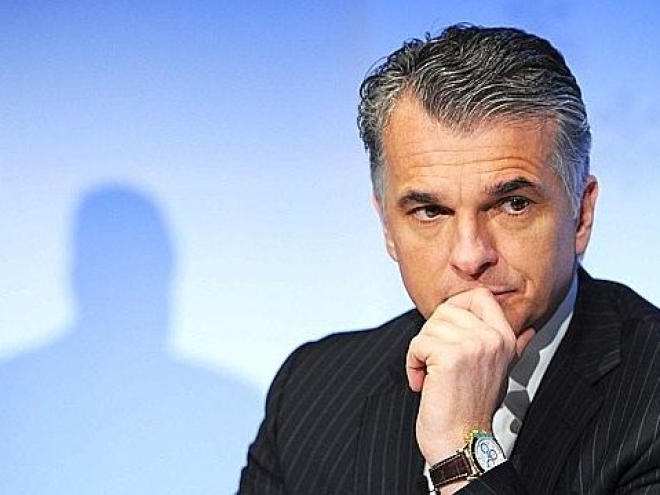 Sergio Ermotti is the CEO of UBS Group, a multi-national financial services company based in Switzerland. Unsurprisingly the Swiss-native wears a Swiss watch.
Rolex Daytona - $13,995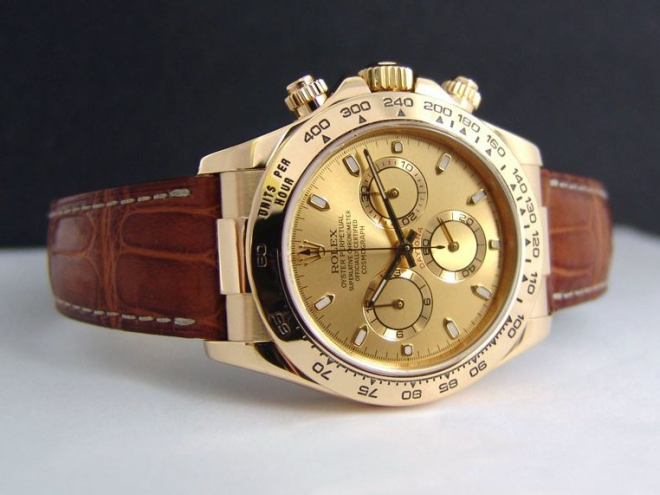 He has been photographed wearing a leather band gold Rolex Daytona. A similarly styled Rolex Daytona can be purchased used for $13,995

Larry Fink, BlackRock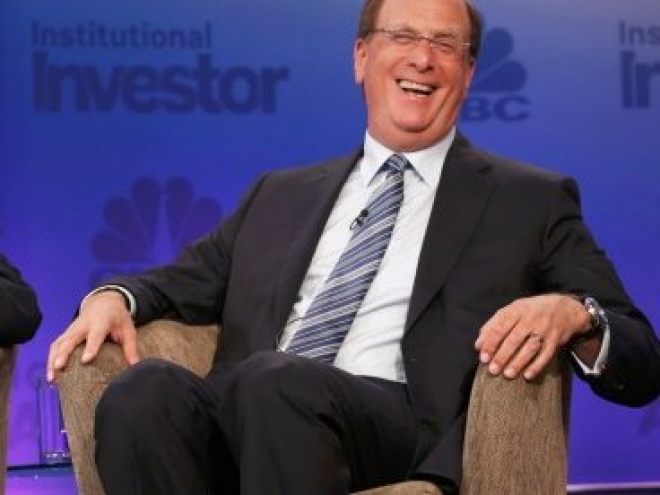 Larry Fink is the chairman and chief executive officer of BlackRock, the biggest fund manager in the world, with over $5 trillion in assets.
Tag Heuer Grand Carrera - $4,657
The team at Crown and Caliber wasn't a hundred percent sure on this one. But their best guess is that Fink is wearing a Tag Heuer Grand Carrera in the picture on the previous slide. It goes for $4,657.25