Consequently, their seemingly limitless sources of income lead them to adopt lifestyles made for kings and queens, even when some clearly struggle to pay for such an extravagant lifestyle. These people buy the latest and most expensive cars, they purchase houses they will hardly ever live in, they wear expensive designer shoes and clothing that aren't worth the price tag, and they'll waste colossal sums on meaningless luxuries.
However, the rest of us know how hard we have to work to make a dollar, so we're less likely to spend money on things we don't need, so we only pay for things that improve our lives, right? Perhaps at the back of our minds, we know we don't have to live up to anyone's absurd expectations, as is the case with celebrities, so we use our money in a better way.
Most regular people know and accept that celebrities have more money than them, but the truth is some celebrities might appear to be living like royalty but they are doing so on borrowed money. Some celebrities are in so much debt you would be shocked, and the worst thing is how they hardly ever change their lifestyles to reflect their incomes. Here are 15 who should start looking up to you, since you are technically richer than they are.

15. Chris Tucker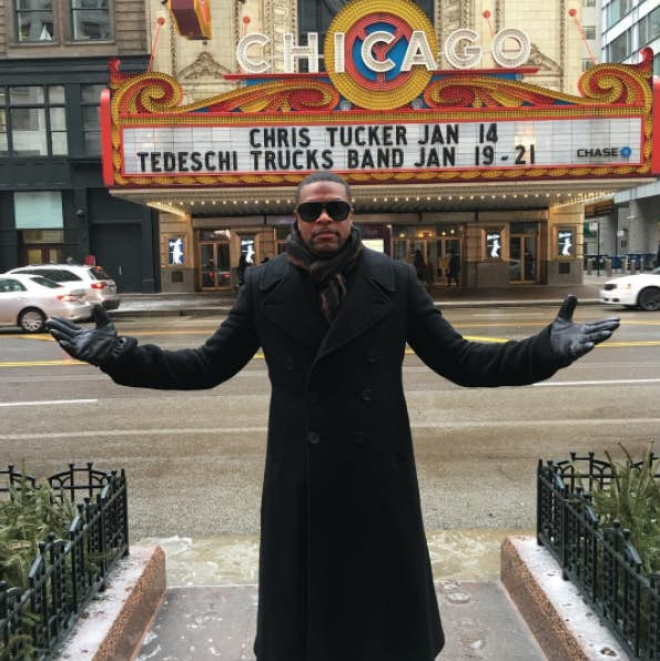 Chris Tucker is another comedian on this list whose financial situation is no laughing matter. Tucker, who is also an actor, was part of numerous films such as Friday, The Fifth Element, Jackie Brown, Money Talks, the Rush Hour films, and more.
In the Rush Hour films, Tucker played the role of Detective called James Carter, and in the first film he made $20 million, he made $25 million for the second one, and $30 million for the third one. In addition, he received 20% of the gross earnings on top of his pay for the third film, and at this point, there was no question as to just how rich he was.
Although he has continued to make movies and to do comedy, it's a surprise he got to the point where his net worth is now a shocking $-11.5 million. Tucker's financial problems are largely due to poor management of the same.

14. Nadya Suleman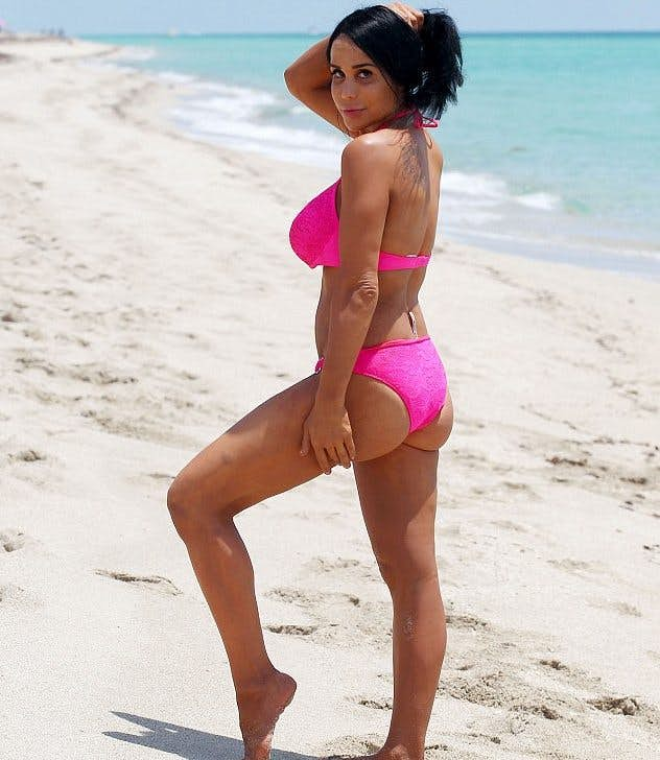 Nadya Suleman used to go by the name Octomom, and she has gone through a lot and wants people to forget her past. The whole world found out about Nadya when she gave birth to octuplets, the second set of eight to be born alive in the US. What was even more interesting at the time was that she already had six other children, and didn't have a job.
During the period following the birth of the octuplets, many people sent donations her way since she received a lot of media attention, but other people started hating on her for all sorts of reasons. Although she acted as if her children brought her so much attention and wealth, the truth is that she struggled to raise the children, even becoming a stripper and acting in adult videos just to make money.
In recent years, she has gotten back into counselling, and although she is trying her best to earn money and make her children's lives better, she is still $1 million in debt.

13. Diego Maradona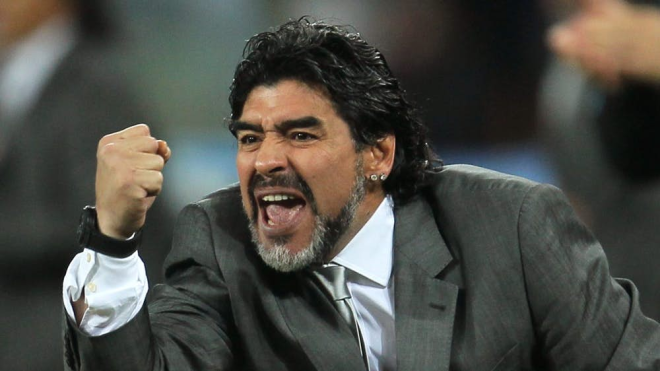 It's impossible for someone to claim to love soccer and not know something about Diego Maradona. Numerous players, fans, and writers around the world agree that Maradona is one of the best soccer players of all time, a title he shares with Pele, the retired Brazilian professional soccer player. In addition to playing, Maradona has managed and coached different clubs, including the Argentine national team.
Maradona set the first world record transfer fee two times: first, when he moved to Barcelona for £5 million, and the second time for £6.9 million when he moved to Napoli. Maradona had unmatched dribbling, passing, ball control, reflexes, speed, and reaction time, a combination of skills that made him extremely good on the pitch, which is why he was paid so handsomely at the time.
However, after hanging his boots in 1997, Maradona started going downhill in terms of his health and his money. His struggle with drug addiction and the health complications resulting from the addiction and obesity struck him hard. In 2009, Italian officials claimed Maradona still owed them millions of euros in taxes and accrued interests, from which he has only paid a few thousand euros, a set of earrings, and two luxury watches.

12. Andy Dick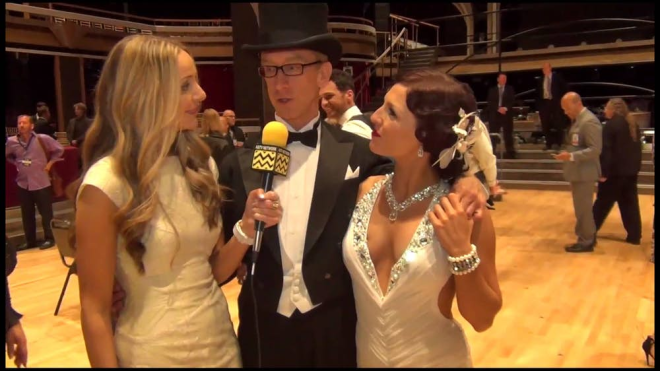 Andy Dick is arguably one of the most controversial comedians we have today, known for his unpredictable and eccentric behavior. In addition to comedy, Andy is a musician, TV and film producer, as well as an actor. Some of his earliest and unforgettable appearances were in shows such as the Ben Stiller Show, NewsRadio, and Less than Perfect.
In 2005, Andy decided to drop his pants and expose himself to the people in attendance at Yuk Yuk's comedy club during a performance in Edmonton, Alberta. Although he was led offstage after his actions, the club canceled the show. In other instances, Andy has licked people's faces, groped women, used extremely racist language, and he even repeatedly touched Ivanka Trump on Jimmy Kimmel Live! until Jimmy forcefully dragged him off the set.
You might have probably thought since Andy is a celebrity he has the money to cover up all his mistakes and pay his way out of anything. Well, you could be wrong. Andy has a net worth of $5,000, so you are most definitely worth more than he is.

11. Janice Dickinson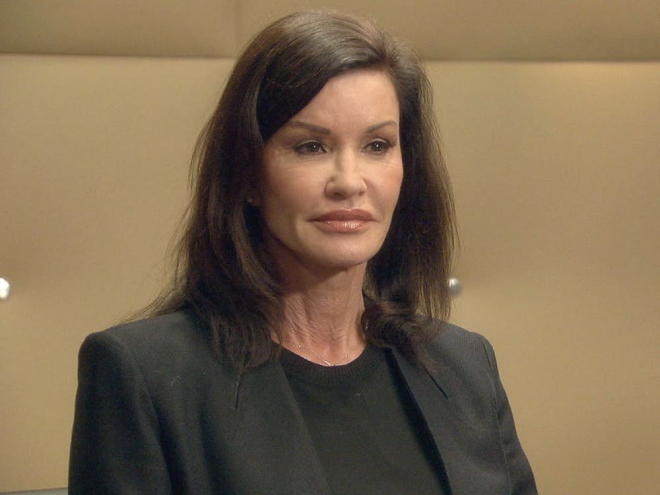 Janice Dickinson calls herself the first supermodel, a title many people have disputed, but to her, that doesn't matter. Born in 1955, this model, author, photographer, and talent agent was at the height of her career in the 70s and 80s, a period in which she earned great success worldwide.
Between 2003 and 2005, Dickinson was one of the judges at America's Next Top Model, a role she played well and used as a platform to grow in popularity and start her own reality TV show. From 2006 to 2008, she started The Janice Dickinson Modelling Agency, which ran for four seasons.
For a woman who seemed to have made it a long time ago, it's truly a surprise to find her on this list. Dickinson has a way of making us think she is wealthy, yet the truth is she might actually be poorer than we are.

10. Kerry Katona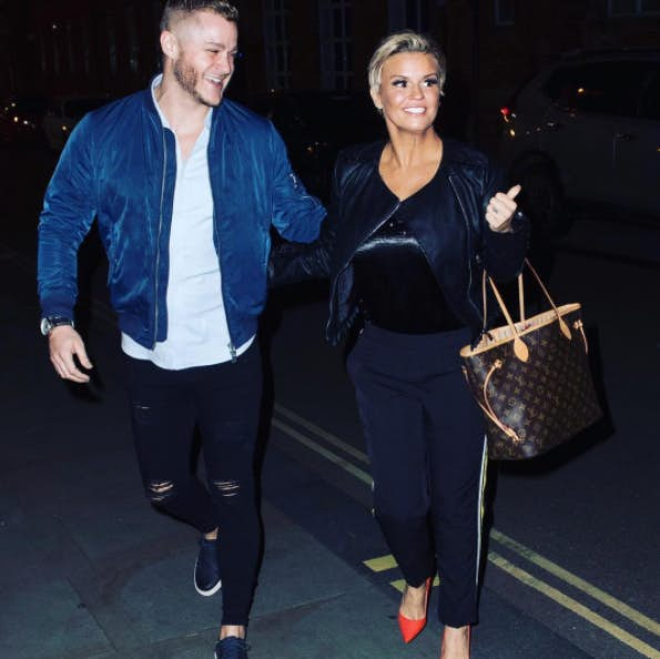 Kerry Katona, who some people would remember as Kerry McFadden, is part of the girl group called Atomic Kitten and is also a media personality. Katona has featured in a number of reality and light entertainment shows, from which she earned her celebrity status. Her 2004 win of the third series of I'm a Celebrity… Get Me Out of Here! as well as coming in second in 2011's Celebrity Big Brother 8, have made her quite popular, especially in Europe.
In 2007, three men forced their way into her house, held her hostage together with her then-husband Mark Croft, and daughter Heidi, but luckily didn't hurt any of them. However, this ordeal led to her admission to the hospital since it aggravated her bipolar disorder, which she was suffering from for a long time.
The High Court declared Katona bankrupt back in 2008, and she later filed for bankruptcy in 2013, a sequence of events that followed the loss of her magazine column, Iceland contract, and MTV shows.

9. Sly Stone/Sylvester Stewart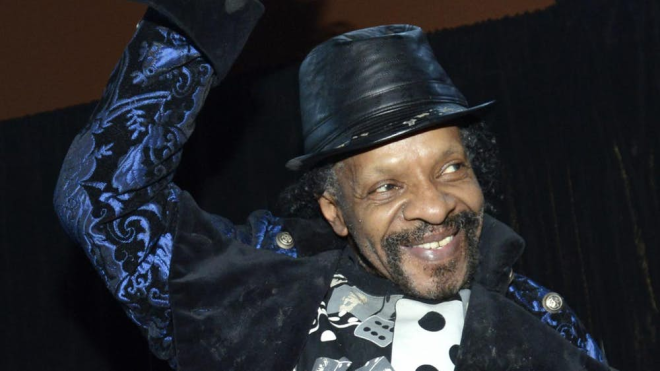 Sly Stone might be more popular with the older generation, the people who grew up in the 60s and 70s. Sly is a musician, record producer, and songwriter, whose popularity was at its peak when he was Sly and the Family Stone's frontman.
The band, Sly and the Family Stone, was central to the development of funk, soul, psychedelia, and rock between the 60s and 70s. It fused R&B rhythms, psychedelia, and infectious melodies to come up with a new sound that had a widespread and lasting impact. The group had great success, especially in its amazing live shows. Apparently, the time Bob Marley performed for the first time in the U.S, he opened for Sly and The Family Stone.
Despite all the fame and the money at the height of the band's success, the internal squabbles and other problems started to bring it down. Stone and his bandmates started to abuse drugs heavily, with reports claiming he would always carry a violin case full of drugs wherever he went. The band recorded less and less, the cohesion in the group eroded, popularity declined, and sales dropped massively. His current net worth is $5,000.

8. Lindsay Lohan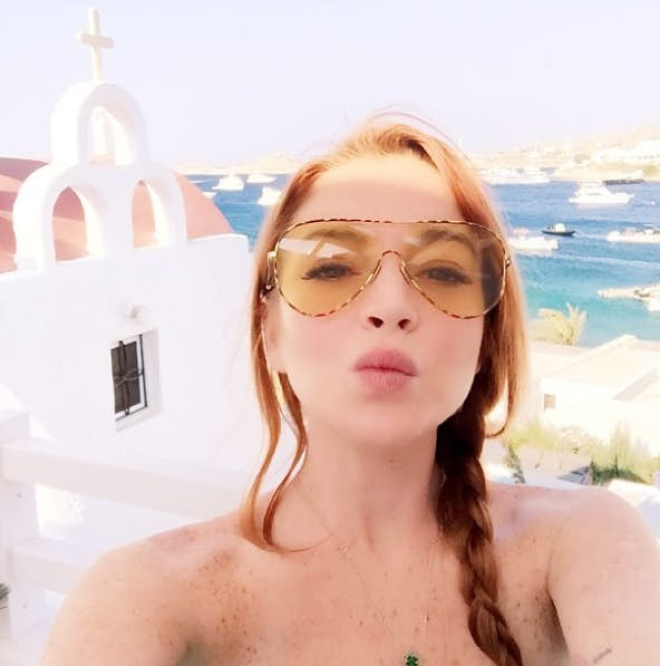 Lindsay Lohan is one of those celebrities you wouldn't expect to find on such a list since she started making money as a child model at the age of three. At age 10, she was part of the cast in a soap opera called Another World and one year later made her film debut in The Parent Trap. Her acting career seemed to be thriving early on, with appearances in highly successful films such as Confessions of a Teenage Drama Queen, Mean Girls, Herbie: Fully Loaded, and Machete, among others.
In addition to acting, Lohan is a singer and has released two studio albums so far: Speak and A Little More Personal (Raw),released in 2004 and 2005 respectively. Speak sold over four million copies worldwide and was certified platinum while A Little More Personal (Raw) was certified gold.
Some of the reasons Lohan is on this list is her entanglement with legal problems and frequent visits to rehabs. These problems have contributed heavily to the loss of numerous movie deals, which were her major sources of income. She is currently worth $500,000, but she should be a multi-millionaire.

7. Dennis Rodman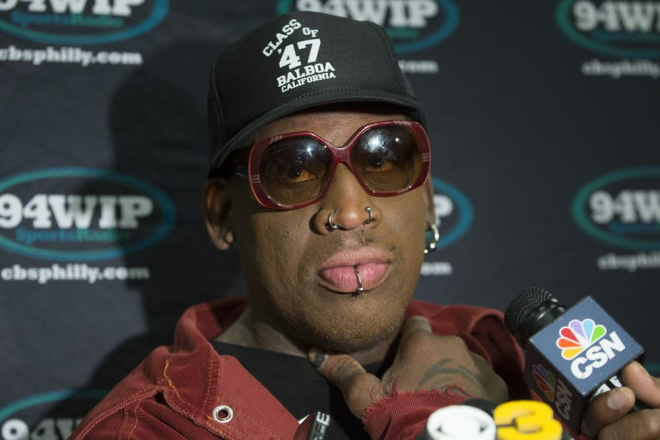 Dennis Rodman is one of the links between the United States and North Korea, which is odd because he is just a retired professional basketball player who happened to gain favor with both president Trump and Kim Jong-un. Although Rodman has probably never been a role model except when he was playing basketball, he could surprise us by brokering peace between these two leaders and bring to rest the idea that we're on the verge of World War 3.
Rodman has been to North Korea on several occasions and held meetings with the leader, and in at least the last two instances, he went there through sponsorships. The earlier visit was courtesy of an Irish gambling company and the most recent visit was thanks to PotCoin.com. Although going under sponsorship isn't a bad thing, it's possible Rodman wouldn't be in a position to pay for his ticket and stay in North Korea, since his net worth is currently $-1 million.

6. Lena Headey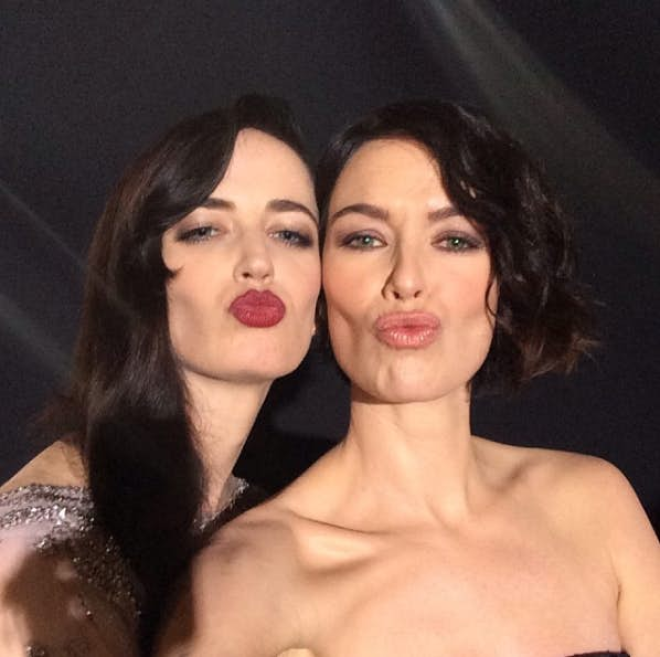 Lena Headey is arguably one of the most famous TV actresses we have today, owing to the popularity of the hit TV series Game of Thrones. In the series, she plays the role of Cersei Lannister, arguably one of the most powerful women in Westeros. This role has not only made her famous, but has been the result of several award nominations, including three Emmy Award nominations and a Golden Globe Award nomination for Outstanding Supporting Actress in a Drama Series and Best Supporting Actress in a Series, Miniseries, or Television film, respectively.
Headey has also been part of successful films including The Brothers Grimm, 300, The Red Baron, The Purge, and many others. She has also been part of other TV series, including Terminator: The Sarah Connor Chronicles and Band of Gold. Although just this year she became one of TV's highest paid actors thanks to Game of Thrones, her net worth might not be as high as you thought, since sources claim she is worth $1.5 million.

5. T-Boz (Tionne Watkins)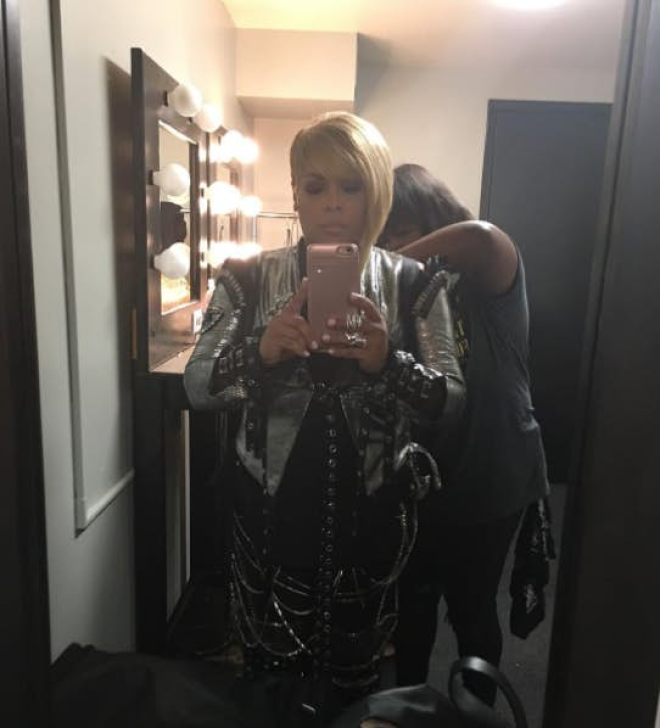 The name, Tionne Watkins, might not be familiar to most people since she often uses her stage name T-Boz in most circles. T-Boz is a singer, executive producer, author, songwriter, and actress, whose fame was at its peak in the early 90s, when she was part of TLC. The initials stand for the names of the three girls who made up the group, T-Boz, Left Eye, and Chilli, and the name continues despite the death of Lisa Lopez "Left Eye" back in 2002.
T-Boz shouldn't be on this list because her group has sold over 65 million records worldwide, and regardless of the sharing agreement, she should be worth a few million dollars today, which isn't the case. It's weird how the other two members of TLC, Chilli, and the late Left Eye are worth $10 million and $5 million respectively, yet T-Boz is only worth $500,000.

4. Damon Dash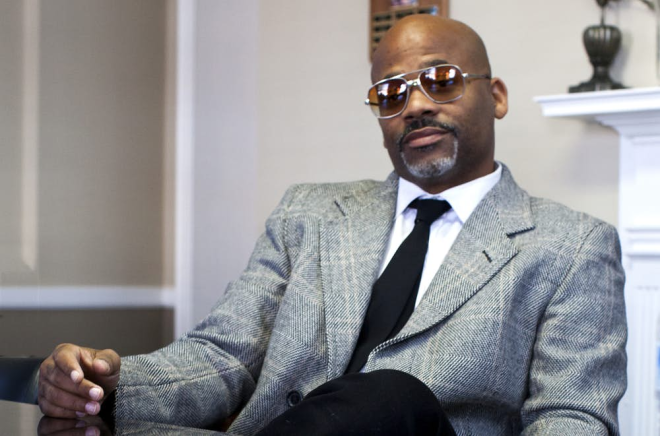 It will surprise many to find Damon Dash on this list, since he is an entrepreneur, actor, and music producer who is famous for being the co-founder of the once very successful Roc-A-Fella Records. The other founders were Kareem Burke and Shawn Carter (Jay Z). Early in life, he was a hustler, sweeping floors and selling newspapers in order to earn the money he needed to buy shirts and sneakers, but he got his break after attending private school and working hard.
Since he was Jay Z's former manager and business associate, he helped Jay Z make millions in the late 1990s and early 2000s and the two grew tighter. However, in 2014, Jay Z bought Dash's stake in Rocawear, and in recent years, he hasn't been doing so well financially. Currently, his net worth is $-2 million. He should have done everything to stick with Jay Z, whose net worth seems as if it will soon hit the $1 billion mark.

3. DMX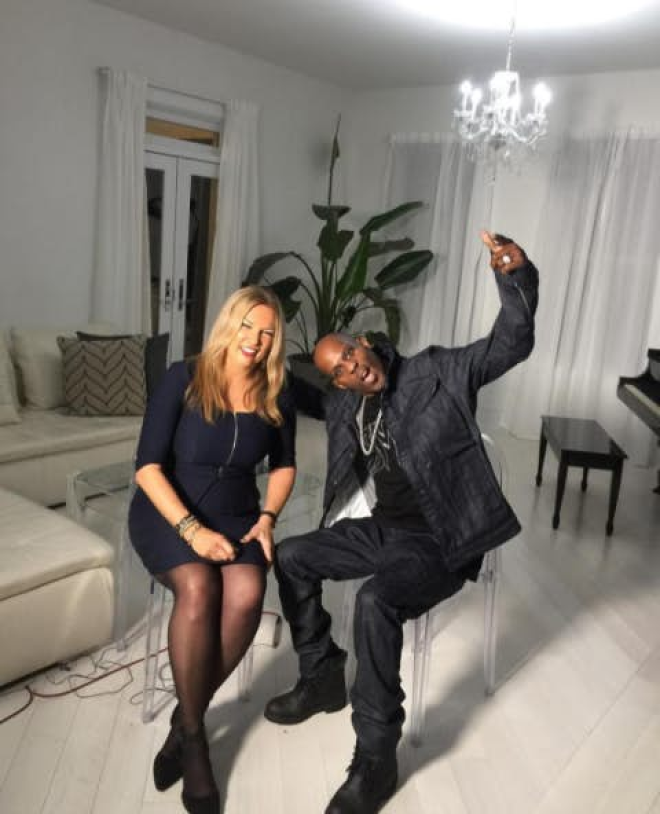 DMX used to be one of the most successful rappers in the late 1990s and early 2000s, but in recent years he has fallen off the radar, despite continuing to release more music and going on tour. DMX's real name is Earl Simmons and his album …And Then There Was X, was one of his best-selling albums, which he released in 1999.
In addition to rapping, DMX has been involved in a number of films, some of which include Romeo Must Die, Exit Wounds, Cradle 2 the Grave, Last Hour, and King Dog.
DMX has been on the wrong side of the law on numerous occasions, and these criminal offences have prevented him from living up to his potential. Furthermore, just this year, he appeared in court on 14 charges related to tax fraud, where he allegedly owes at least $1.7 million. He might face up to 44 years in prison. As much as he looks like one of the richest rappers out there, DMX has a net worth of approximately $-10 million.

2. Sinbad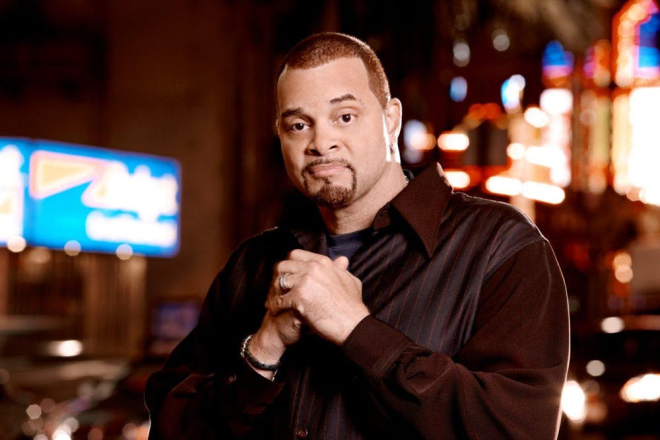 Sinbad's real name is David Adkins, and there's no doubt about how funny he is. Sinbad is a stand-up comedian, musician, and actor. He gained popularity back in the 1990s, by appearing in different TV series, through his HBO special, and appearing in films such as Necessary Roughness, Houseguest, First Kid, Good Burger and more.
Although Sinbad is genuinely funny, one might be tempted to think his marriage life is part of his act but that's not the case. Sinbad has married his wife, Meredith Fuller, two times, since the two had gone through a divorce and stayed apart for 10 years before getting married again.
As is the case with many celebrities on this list, Sinbad's financial problems were the result of unpaid taxes. In 2009, California placed Sinbad on a list of the top worst debtors, since he owed the state at least $2.5 million. Today, his net worth is $-11 million.

1. Lenny Dykstra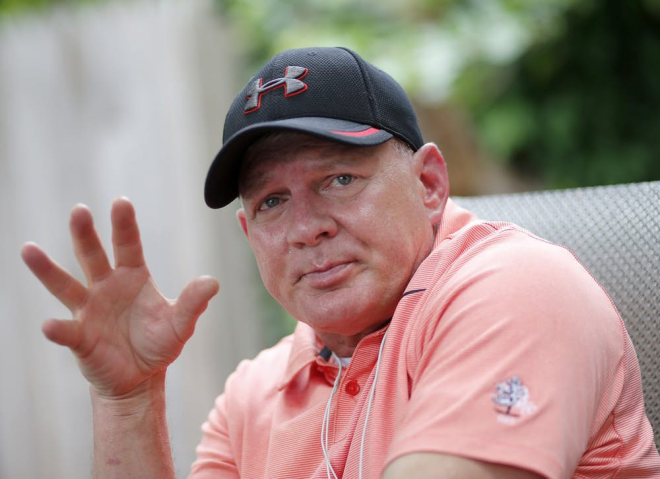 If you are a fan of the New York Mets or the Philadelphia Phillies, then the name Lenny Dykstra is familiar to you. He was a center fielder for the Mets from 1985 to 1989, and for the Phillies from 1989 to 1996.
By 2008, almost a decade after he retired from baseball, Lenny had an estimated net worth of $58 million, but somehow, less than a year later in July of 2009, he was filing for bankruptcy. He explained his situation as being a victim of mortgage fraud, which resulted in him having assets worth less than $50,000 against close to $50 million in liabilities.
Some of the decisions he made to get to his current position were to start a high-end jet charter company, which failed miserably, and the purchase of Wayne Gretzky's $17 million estate. He was supposed to make money from these ventured but he lost millions and accrued more millions in debt. Today, Lenny's net worth is $-25 million.