Photographer spent six years in China exploring many of the country's most mind-boggling peaks on hikes and oxygen-poor bike rides, from the lunar karst mountains near Guilin to the undulating terrain of Yunnan Province. These near-celestial elevations bear complex ecosystems of plant and animal life that quite literally look like something out of
Avatar
, plus distinct cultural riches and a sense of spiritual calm that simply can't be found on the ground. And all of them are just straight-up ludicrous to look at.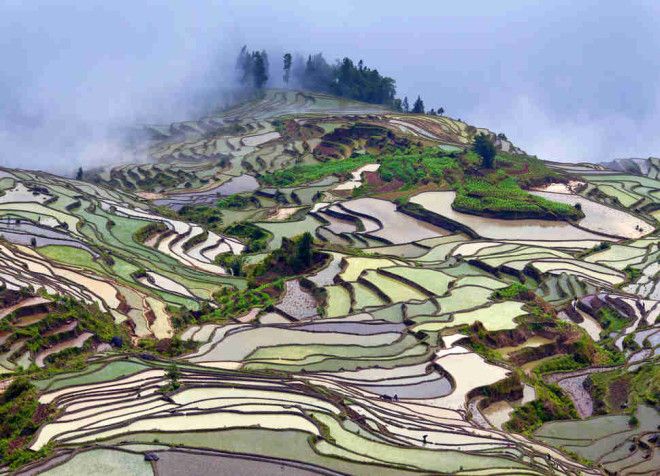 Yuanyang
Yunnan Province
Upon arriving in a Kunming bar with a phone full of mediocre photos of Yuanyang, an unimpressed friend scoffed to me: "Mate -- if you can't take a good photo of Yuanyang, you can't take a good photo of anything." There is no single item more symbolic of China than a rice terrace, and no rice terrace in China -- or perhaps the world -- is more beautiful than Yuanyang, which reaches elevations well above 6,000 feet.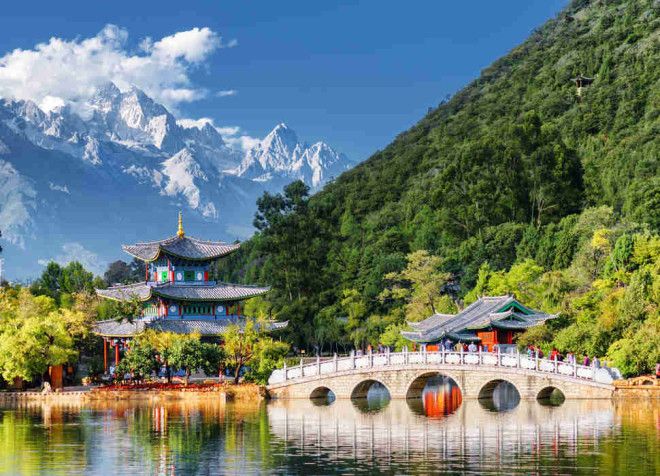 Jade Dragon Snow Mountain
Yunnan Province
The village of Lijiang near Jade Dragon Snow Mountain is beautiful, unique... and almost totally devoid of authenticity after decades of heavy-handed tourist development. But damn, what a mountain! It's the southernmost glacier in the northern hemisphere, bringing you in touch with vegetation you won't find anywhere else in China.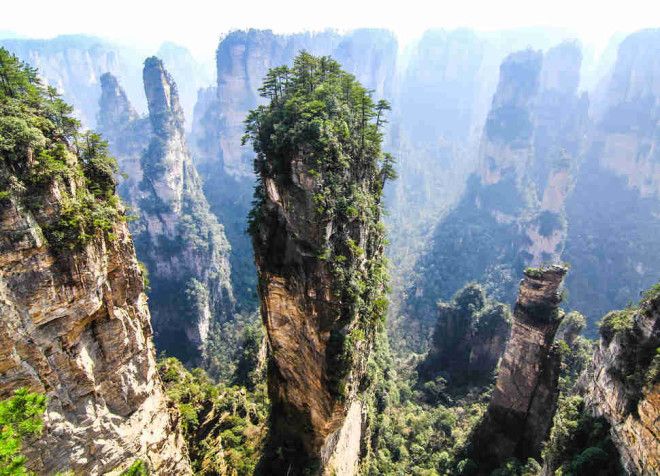 Zhangjiajie
Hunan Province
The tall, skinny mountains in Avatar? Yep, that's in China. You won't find peculiar blue and purple animals in Zhangjiajie, though.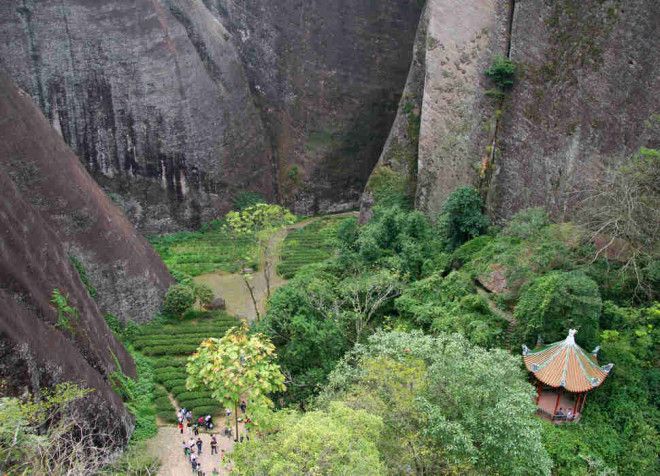 Wuyi Mountains
Fujian Province
"I wouldn't go to China for all the tea in China," my grandmother quipped when I told her I planned to move to Fujian Province. Fortunately, I ignored her advice and, happily, discovered that Wuyi Mountain is ground zero for oolong tea -- perhaps the Middle Kingdom's finest export. Just don't do as I did and take the cheap bus up: Fujian's roads are bumpy, the stops along the way are numerous, and the less said about the bathroom the better.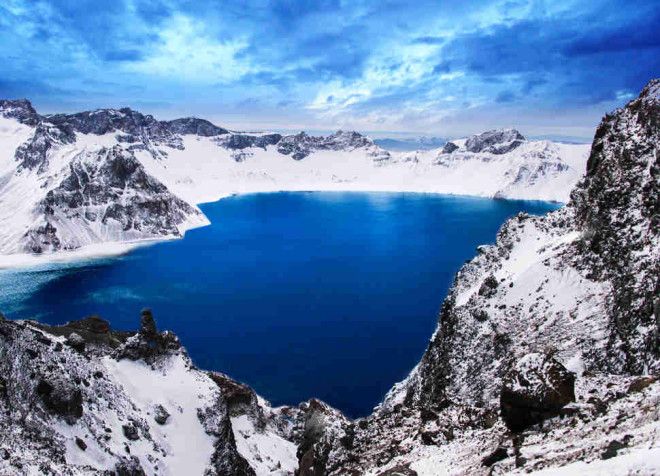 Chang Bai
Jilin Province
Compared to the lush vegetative South, Northeast China is about as dramatic as a Microsoft Windows instructional video. But Changbai Mountain is the big, whopping exception: It's a stunning national park near China's border with North Korea and the home of the rare Siberian tiger.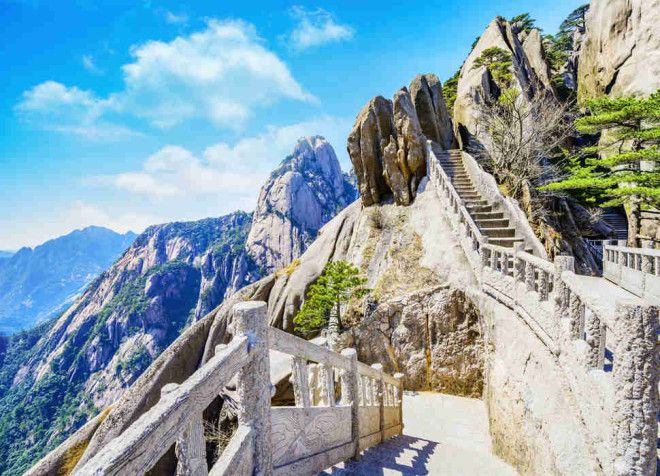 Huangshan (Yellow Mountain)
Anhui Province
No mountain in China is more famous. Tucked away in Anhui Province in Eastern China, the Huangshan mountain range translates to Yellow Mountain, named not for its color but for the eighth-century Yellow Emperor (Huangdi) who, according to one legend, ascended to heaven from its dramatic peaks. The mountain is a ubiquitous symbol appearing on banknotes and in paintings hung in homes and businesses throughout the country.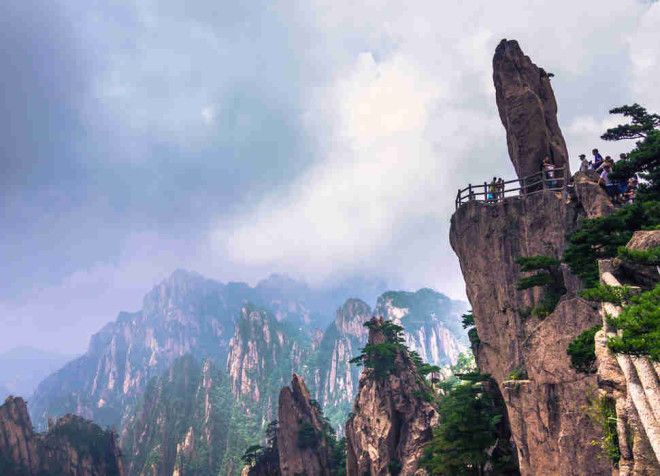 Peaks of Huangshan
Anhui Province
A fun game you can play trekking in Yellow Mountain is anthropomorphizing the bizarre rock formations and jutting peaks you find. Look, an old man! A tall bird! An upraised middle finger! Little wonder that these mountains are considered holy.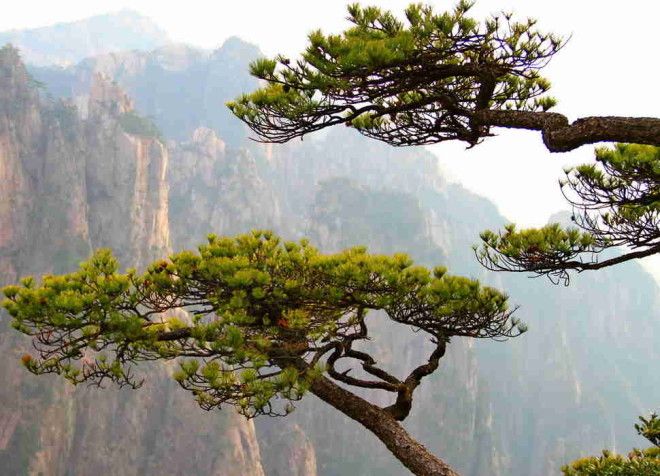 Huangshan Pine Trees
Anhui Province
Second to the goofy-looking rocks are Yellow Mountain's pine trees, whose leaves are splayed out horizontally and have Dr. Seuss written all over them.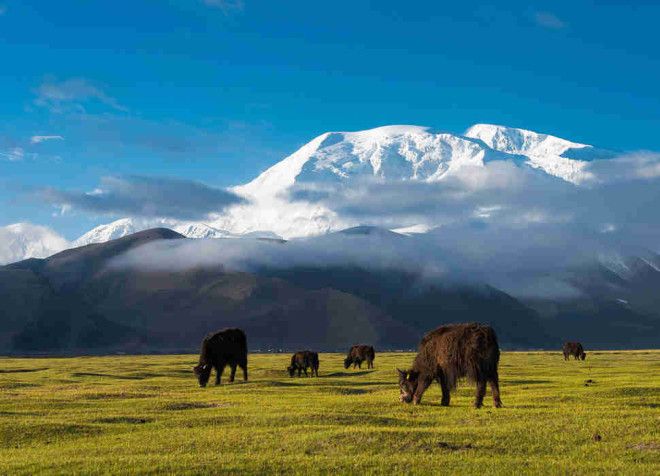 Ata Mountain
Xinjiang
Ata Mountain, at 24,700 feet, is the tallest mountain you've never heard of. It stands in the far west of China, a region that for centuries served as a stop on the Silk Road. For those not adventurous enough to climb it (raises hand), the mountains serve as the backdrop of nearby Karakul Lake, one of the world's clearest.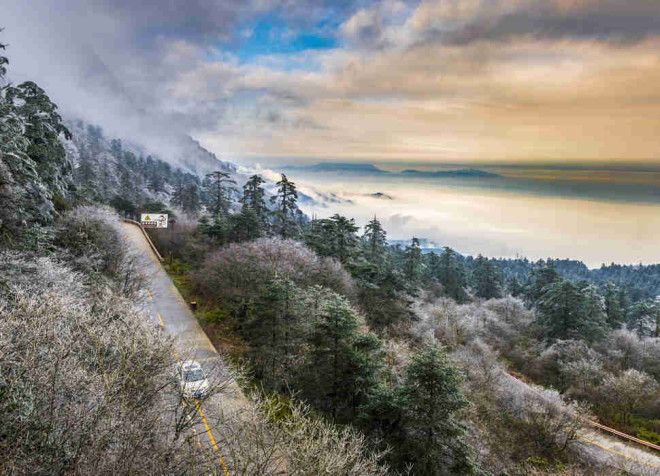 Emei Mountain
Sichuan Province
Some graffiti I encountered at a youth hostel at the foot of Sichuan's Mount Emei proved prophetic: "Beware the monkeys -- and the monks." Indeed, this UNESCO World Heritage Site features rambunctious little primates who might make a play for your camera -- and monks who'll make a bid for your wallet. Despite these obstacles and the hordes of Chinese tourists, Emei's beauty and Buddhist history make the trip worthwhile.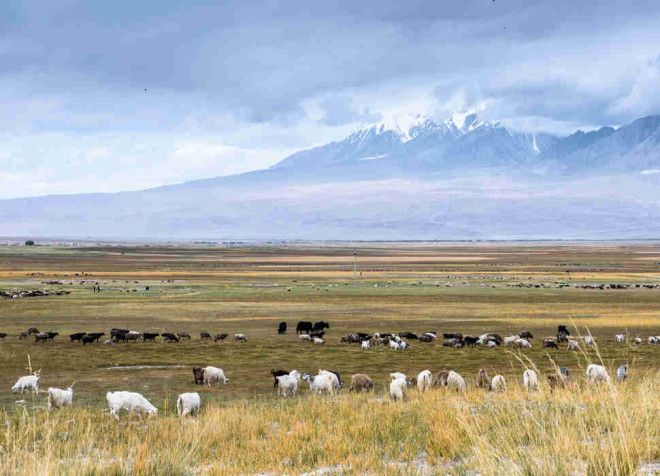 Karakoram Highway
Xinjiang
Even if it weren't ringed by beautiful scenery, the Karakoram Highway would be notable for a number of reasons: It is among the world's highest paved roads, and one of its most landlocked. Connecting China and Pakistan, the highway passes through the Karakoram mountains and is worlds away from the bustling cities on China's east coast.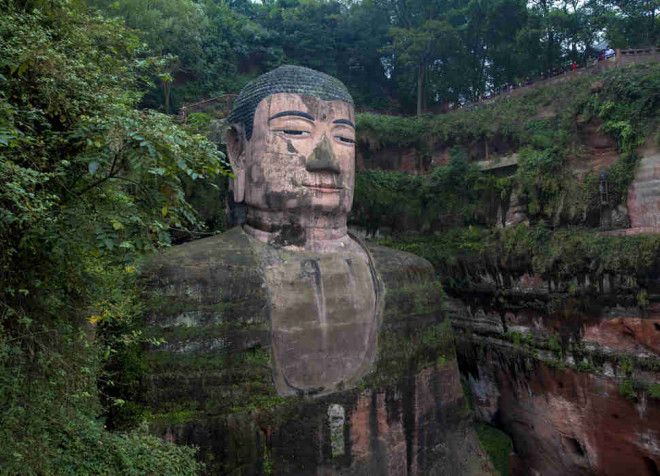 Leshan
Sichuan Province
If you think of the sheer number of Buddhas in the world -- I mean, just think of it -- having the world's largest one is no small accomplishment. The sitting Buddha at Leshan stands (sits?) at over 230 feet high and took 90 years to build, which may account for its impatient-looking facial expression.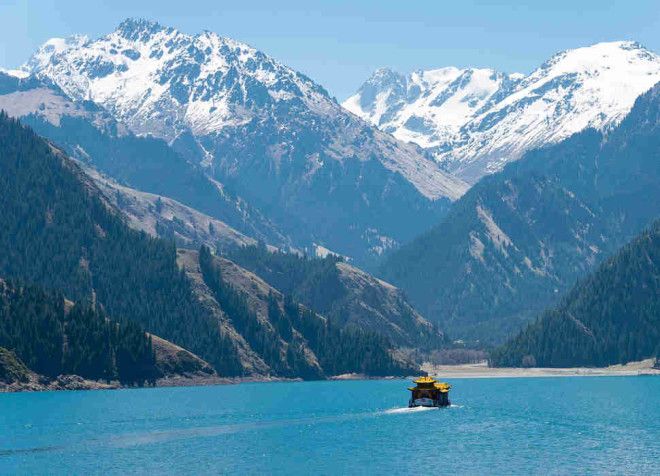 Tian Shan
Xinjiang
Tianshan refers to a mountain range spanning four separate countries: China, Kazakhstan, Uzbekistan, and Kyrgyzstan. Its name in Chinese means "heavenly mountain," which, at more than 24,000 feet, seems apt.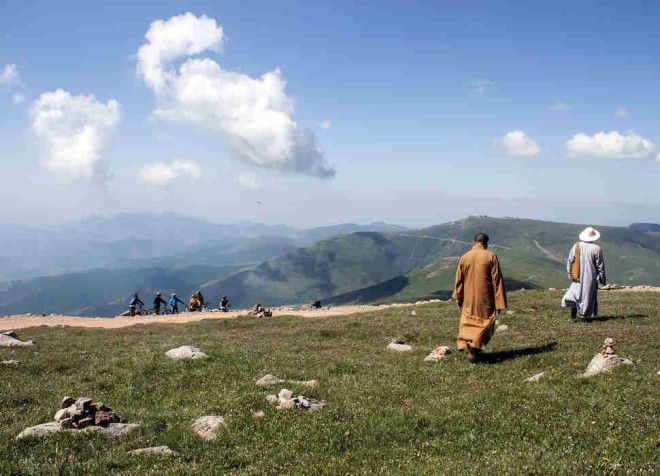 Wutai
Shanxi Province
Shanxi is kind of like the West Virginia of China, a province famous for coal production and one whose pollution has set (unflattering) records. Wutai Mountain is a much-needed escape: a holy Buddhist mountain with stunning views and fresh air.