But like any pleasurable activity that can root you to the couch, there are times when you may want to limit your consumption. So we put together the best shows you can binge without throwing away your entire weekend -- "single sitting" means different things for different people, of course, but these shows are self-contained to the point that a single season takes less time than your average workday. As always, binge with caution.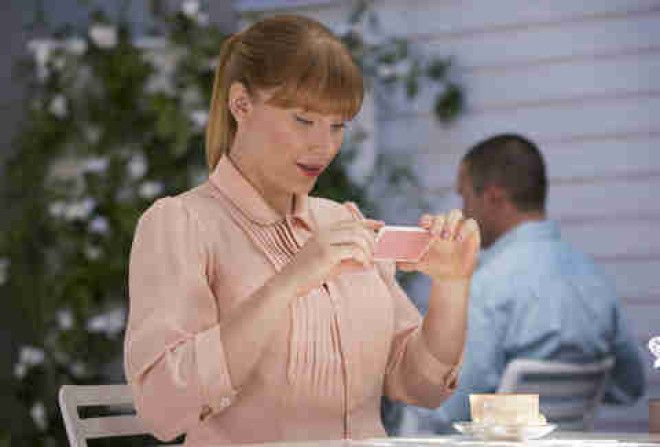 Black Mirror (2011-present)
Each installment of Charlie Brooker's addictive anthology takes a current techno-social phenomenon -- topics that range from hashtags to five-star ratings -- to its extreme and asks whether human nature can coexist with it. Part satire and part (unintentional) prophecy, the series presents an appropriately grim view of the future, one that will definitely make you worry for the next generation and maybe even galvanize you into action. You can take in one episode at a time, or digest an entire six-episode season without batting an eye.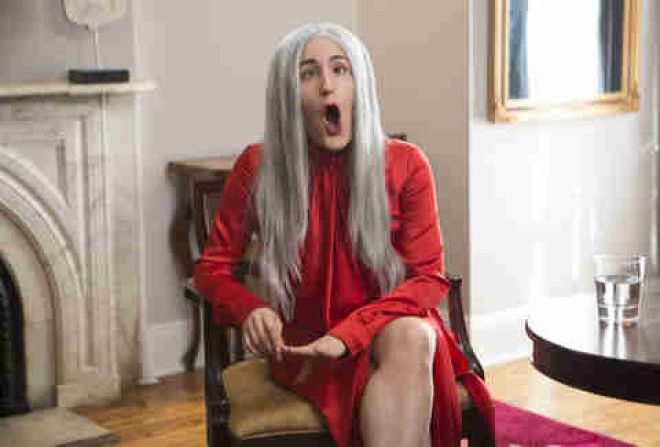 The Characters (2016-present)
Eight comedians, one episode each. Such talents as Lauren Lapkus, Natasha Rothwell, and Tim Robinson all get a shot to unveil their best -- you guessed it! -- characters in 30ish minutes. Each episode is a different flavor, making for a nice blend of weird, fucked up, and side-splitting. There's something in here for everyone, and you'll have a good time passionately arguing with your friends about the MVP. (Spoiler alert: It's obviously John Early.) [Editor's note: No, it's definitely Robinson.] [Other editor's note: No way. It's Kate Berlant, you idiots.]
Dear White People (2017)
Writer-director Justin Simien stretched his own feature debut and Sundance breakout, Dear White People, into a 10-episode Netflix series -- all of which clock in the 25-to-30-minute range -- and the result is even more cunning, tense, and consistently hysterical than the original. Race relations on the campus of Winchester University are boiling after a group of white students throw a blackface party, and each member of the black student union reacts in his or her own fashion. Dear White People weaves through the perspectives of class leaders, local rebels, the college newspaper reporter, and Sam, host of the provocative "Dear White People" radio show (who also happens to have a white boyfriend). Familiar college-age behavior breathes life into the political and social questions, and Simien raises the stakes to heart-pounding intensity in the fifth episode, just when you wonder what else it can say.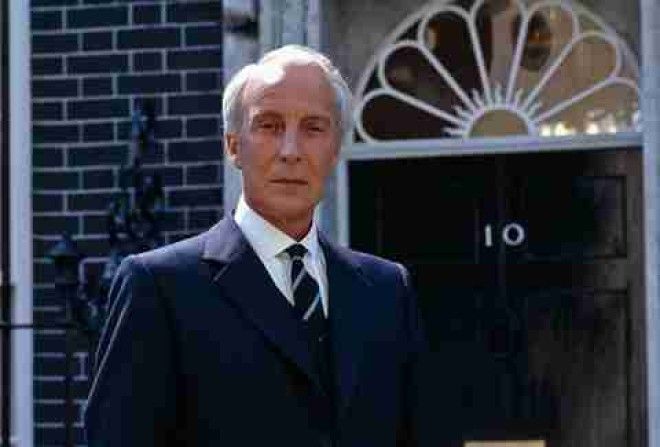 House of Cards (1990)
Not the Kevin Spacey one, but the British original. You'll get to digest the source material in four one-hour-long episodes, so there's no risk of watching the show go completely off the rails by adding absurd twist after absurd twist. Instead, you'll watch coldblooded Francis Urquhart manipulate the British political system in the wake of Margaret Thatcher's resignation as prime minister -- and yes, this Francis also talks directly to the camera.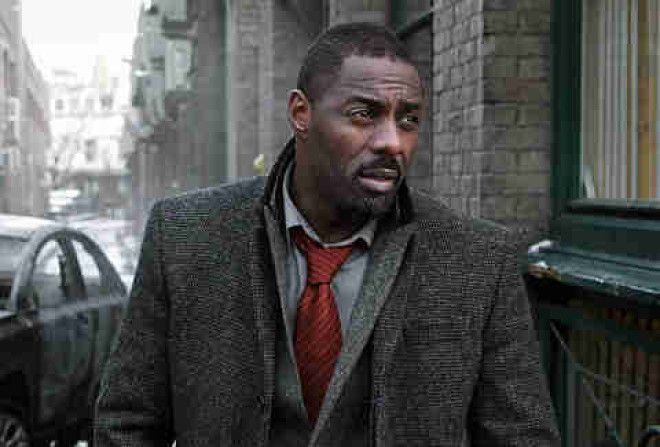 Luther (2010-present)
Idris Elba looks really good in a suit. There are plenty of reasons to watch Luther, but The Wire actor's calming sartorial presence has to be what draws most fans into this psychologically rich British detective drama -- the first season is six hourlong episodes, followed by two seasons with four episodes, and a mini-season of two episodes. The Affair's Ruth Wilson also impresses as Alice Morgan, a manipulative murderer who becomes an obsession for Elba's weary cop John Luther. It's a cat-and-mouse game worthy of Hannibal Lecter and Clarice Starling. Plus, the whole Idris Elba-in-suits thing.
Marcella (2016-present)
Do you like British mystery shows that wrap up over the course of eight tightly wound, 45-minute episodes? This one is for you. Starring Anna Friel (Pushing Daisies) as a London detective bouncing back from a nasty split and a turbulent entry into single motherhood, the hard-nosed series pairs serial killer investigation with familial struggle, which only intensifies when the main mystery connects to Macella's husband's current employers. If this summer sun is too much for you, enter the overcast, grim world of
Marcella
.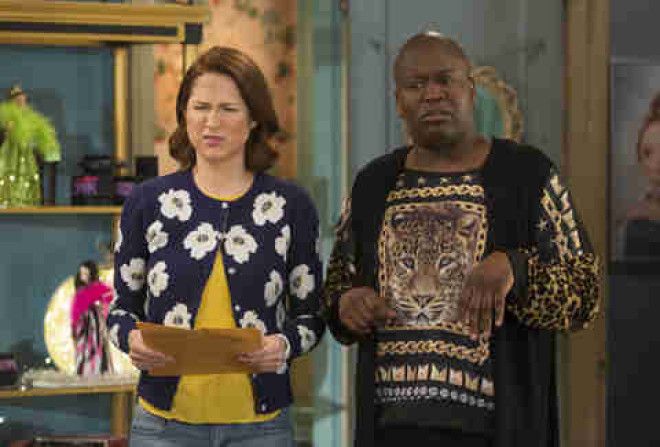 Unbreakable Kimmy Schmidt (2015-present)
A castaway from NBC's primetime line-up, creators Tina Fey and Robert Carlock's 30 Rock follow-up found life in the early days of Netflix original programming, and became a gut-busting beacon of hope for the platform. If 30 Rock was the sitcom tradition done to perfection, Unbreakable Kimmy Schmidt is the Elon Musk approach to comedy hijinks. The idea of throwing together a childlike kidnapping survivor, a gay black man with the voice of angels, a conspiracy-theorizing old lady, and an upper-crust divorcee is an even bigger risk when there's room left to explore the tragic side of the situation. But the keys are star Ellie Kemper, delivering amped-on-Pixie-Sticks-level commitment, and Tituss Burgess, who gives the show a song-filled backbone (from "Pinot Noir" to "Boobs in California"). Its network sitcom roots are evident in its compact 13-episode first season, with installments coming in at less than 30 minutes each.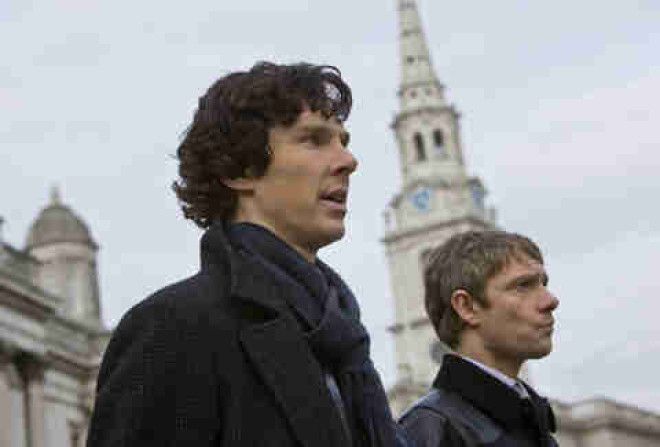 Sherlock (2010-present)
Benedict Cumberbatch stars as Sherlock Holmes, albeit in the present day, solving crimes with the refined intelligence characteristic of Arthur Conan Doyle's hero, and accompanied by his sidekick, Dr. Watson. With three hour-and-a-half-long installments in each series, you can solve a single mystery in the course of a single night -- or, if you're more ambitious, you may find yourself glued to the couch for an entire weekend, trying to catch up with the rapid wit and near-impossible intellect of one of fiction's legendary characters.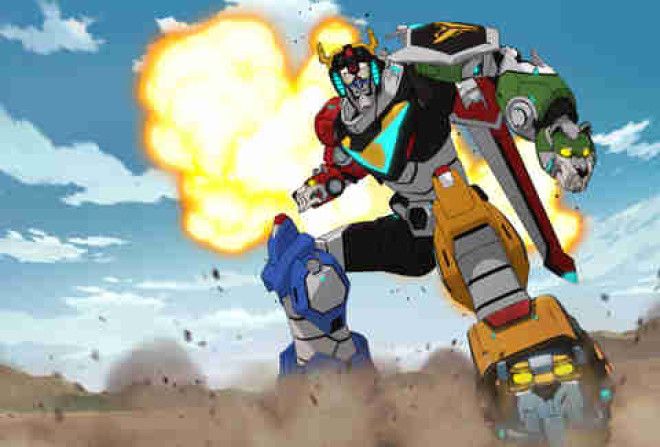 Voltron: Legendary Defender (2016-present)
This is not the 1984 cartoon cobbled together from anime scraps and English-speaking voiceover (although Netflix has that too), but a reboot touting sci-fi spectacle that any one, at any age, will obsess over. From the directors The Legend of Korra, Nickelodeon's criminally underrated answer to Game of Thrones, Voltron: Legendary Defender casts the five "paladins," defenders of the universe who ride lion-like mechas into battle against the evil Galra Empire, as a ragtag group of diverse kids in desperate need of direction. They find it in the trenches, where the show mixes space battles and kaiju-vs-mech-warrior martial-arts throwdowns. It's set up in the classic 22-minute Saturday morning cartoon format, and with 24 episodes spread across two seasons, you can drop in and out with ease.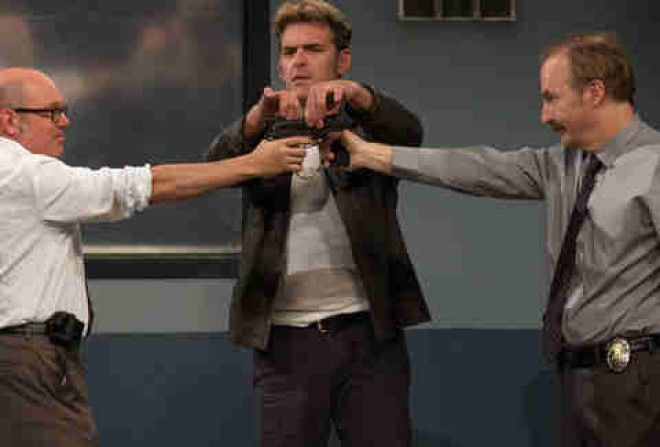 W/ Bob & David
The sketch titans behind Mr. Show reunited for this small dose of hilarity, replete with the absurdity, creativity, and genre-bending that made viewers love them so much so many years ago. Under normal circumstances, the fact that W/Bob & David has only four 30-minute episodes would be a drawback, but if you're looking for a quick, fun binge, it's ideal.