The house looks straight out of a Disneyland attraction, with a winding staircase seemingly built into a tree, hand-built doors of different sizes with giant iron hinges, stone details and exposed beams, a wood stove, and a rounded interior that "wraps around you like a big hug," according to the listing. (Good luck hanging shelves, though.) Honestly, the shiny walls look a little plastic, but it's all part of the Disneyfied appeal.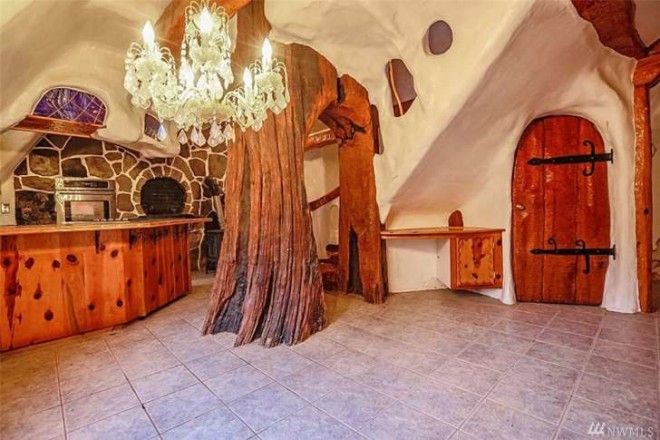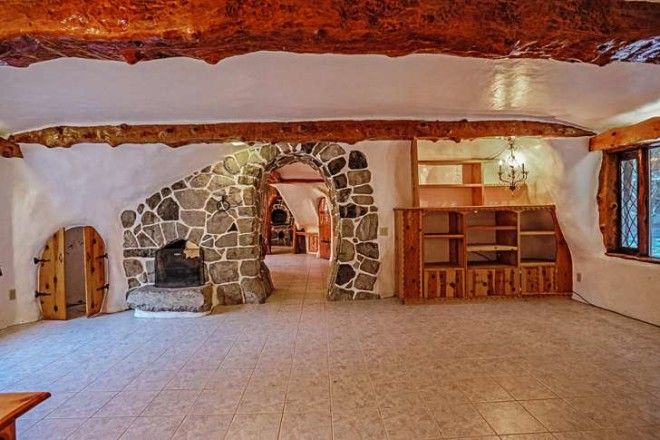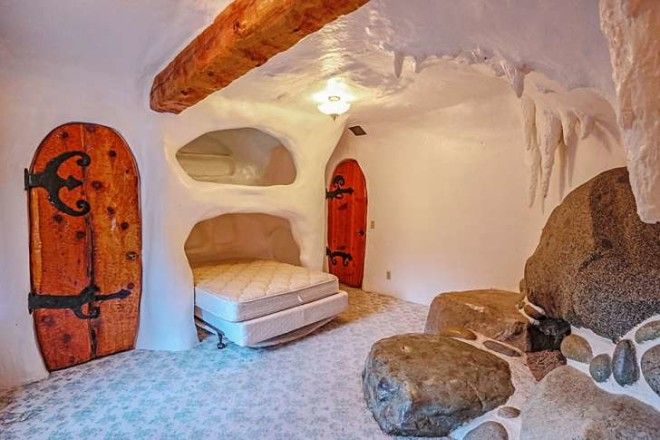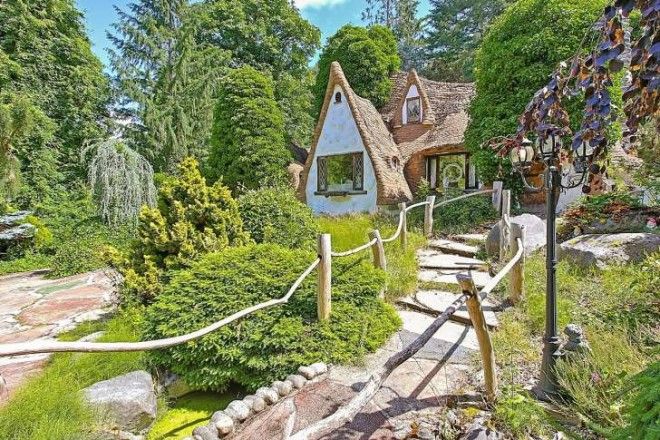 Unlike the Seven Dwarfs' pad, though, this comes with a hot tub and high-speed internet, not to mention a washer and dryer to save any future Snow Whites the effort of hanging laundry. And there's no need for everyone to sleep side-by-side in twin beds. The two-story "cottage" has four bedrooms and five baths.
The 2800-square-foot house comes on a five-acre gated property. Outside, there's a sweet tree house with a fireplace inside, a wooden bridge over a creek, and a garden with fruit trees.
It's $775,000, zero dwarfs included.