Well sure, there's that but it still holds true that nothing compares to the feeling of holding and actual book and sitting in a library – especially if it is as awesome as China's newly-opened Tianjin Binhai Library.
Located at the Binhai Cultural Center, the massive Tianjin Binhai Library looks something straight out of a sci-fi film.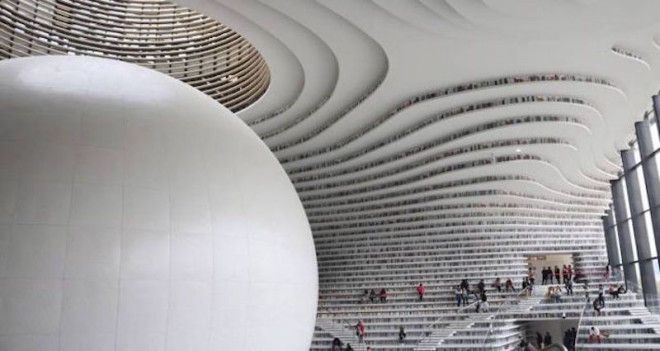 Designed by Dutch architecture firm MVRDV in collaboration with the Tianjin Urban Planning and Design Institute (TUPDI), this huge modern library is actually part of the city's plan to enhance the cultural district.
The Tianjin Binhai Library spans an impressive 362,744 square feet of space (33,700 square meters) and has about 1.2 million books available for its patrons. Additionally, the library's center features "an enormous spherical auditorium that accentuates its futuristic theme"
Consisting of five floors, the enormous library offers books on almost every corner.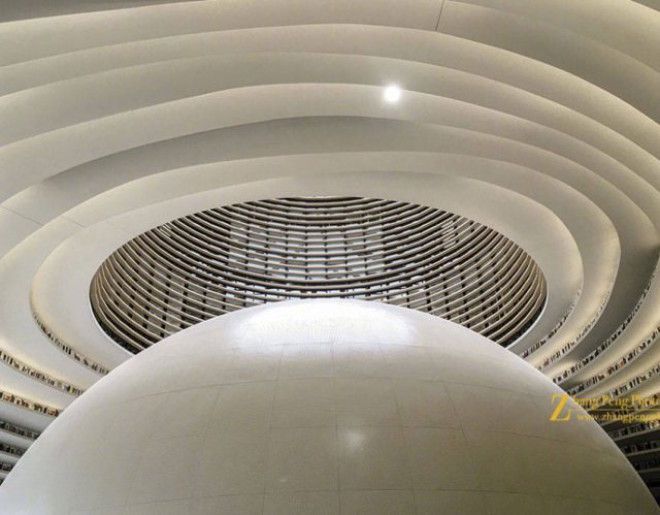 In an interview with Dezeen, MVRDV co-founder Winy Maas shared:
"The Eye is the centre of the library. It hollows out the building and creates, out of bookshelves, an environment to sit, to read, to hang out, to climb and to access, to create an organic social space.

"In its heart is the auditorium which mirrors the environment, giving a 360-degree panorama of the space inside; a truly reflective and pensive environment."
Check out the rest of the photos below: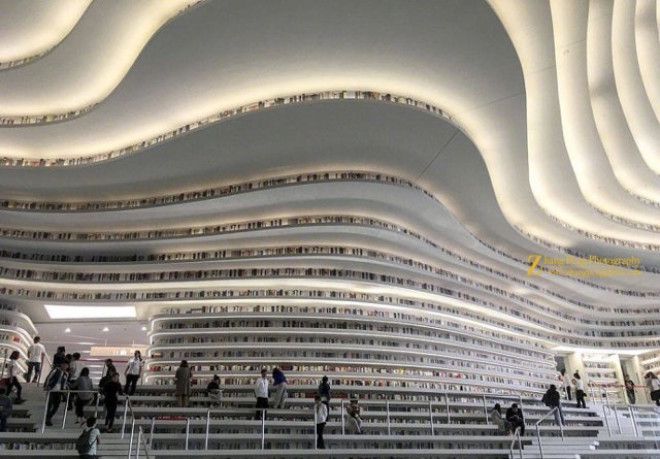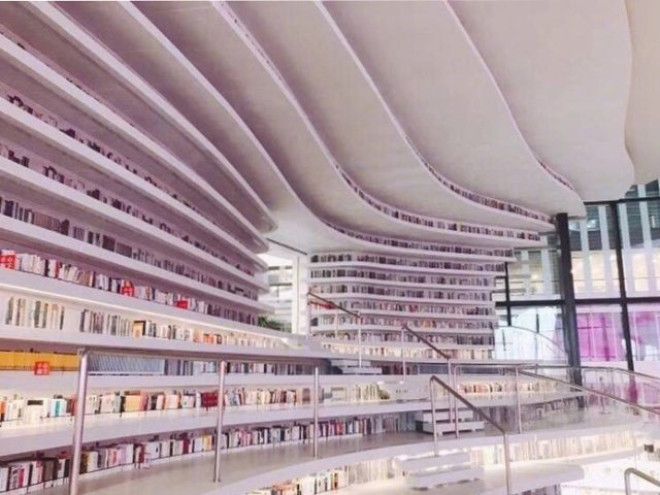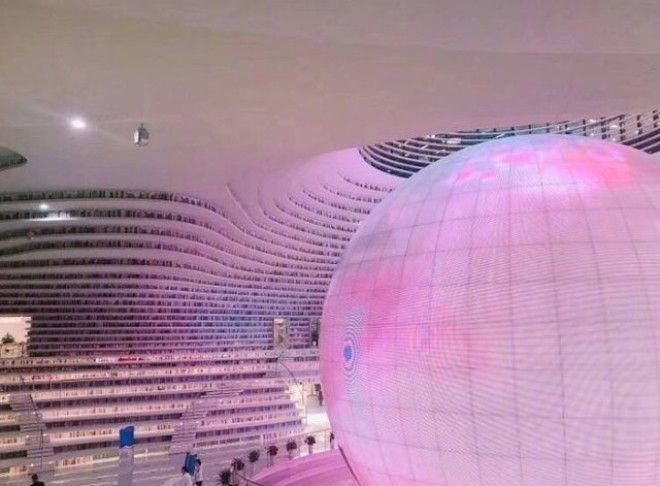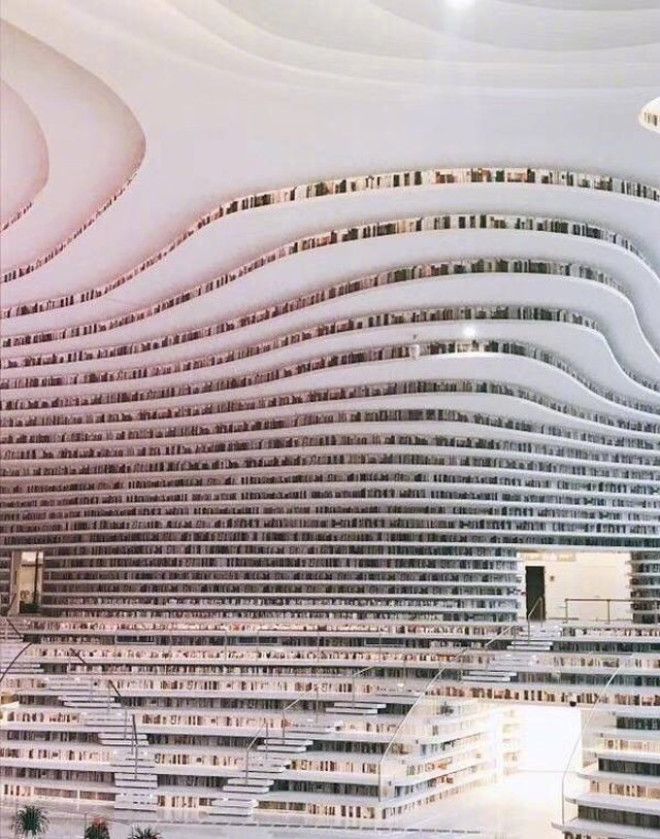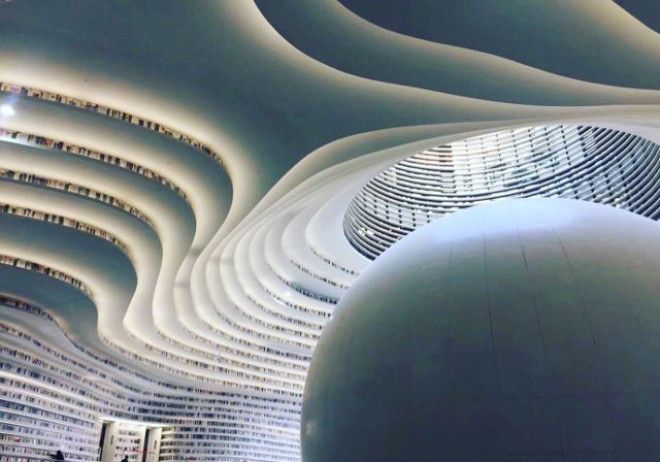 If you love books and libraries, the Tianjin Binhai LIbrary is definitely one place you should stop by in case you ever visit China.