The Japanese auto parts maker Toyoda Gosei is showing off its concept car called the Flesby. The one-seater vehicle features rubber on the outside, which acts as a cushion in case of an accident. The company calls the material e-rubber and says that LED lights can shine through the rubber to communicate with pedestrians nearby.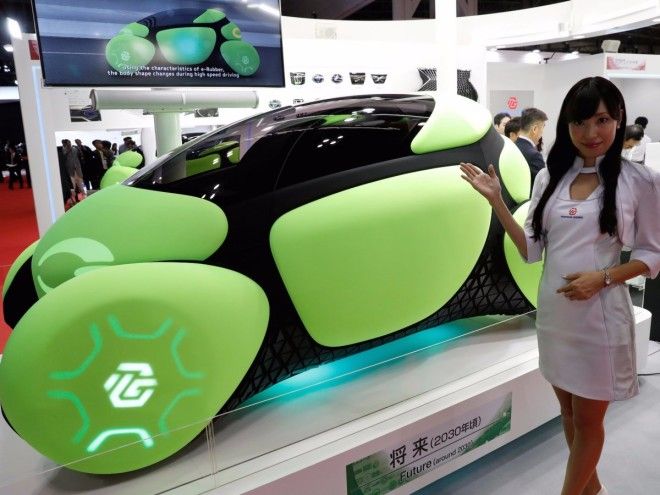 Mercedes' Smart Vision EQ FourTwo is also on display. The vehicle is meant to be a robot taxi and uses screens on the outside to greet passengers and communicate with pedestrians.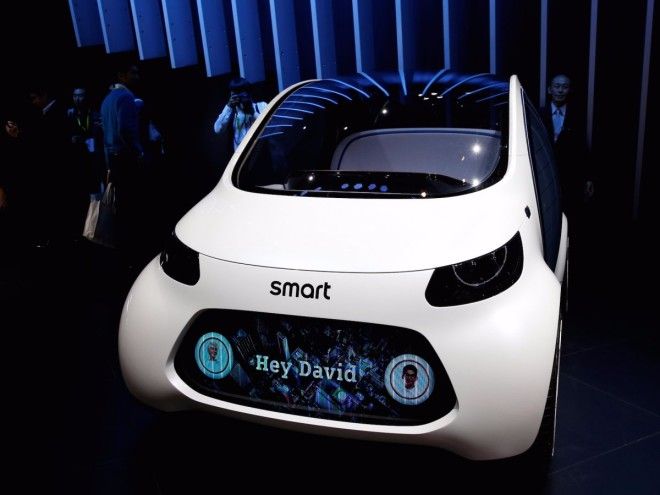 Yamaha revealed a wild-looking concept truck called the Cross Hub. Yamaha said the vehicle is meant to be a "lifestyle car," built to connect the outdoors to the city. It has seating for four people and can fit two motorcycles in the truck bed.

The company also debuted its MWC-4 Leaning Multi-Wheel hybrid vehicle. The MWC-4 has two wheels in the front and one wheel in the back, and it can seat two people.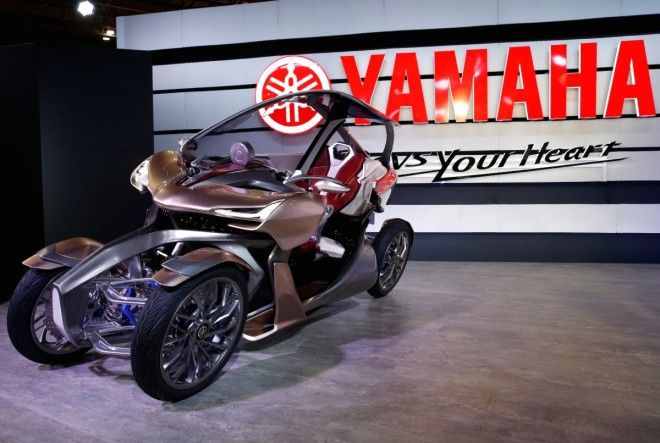 The vehicle during media preview of the 45th Tokyo Motor Show in Tokyo, Japan October 25, 2017.
Toyota is showing off three vehicles in its Concept-i series. These vehicles use artificial intelligence to understand the driver and anticipate what he or she needs. They are also built to operate manually or autonomously. The vehicle below, dubbed Concept-i, was originally debuted at CES in January.

Also part of the series, Toyota's Concept-i Ride vehicle was designed for those who use a wheelchair.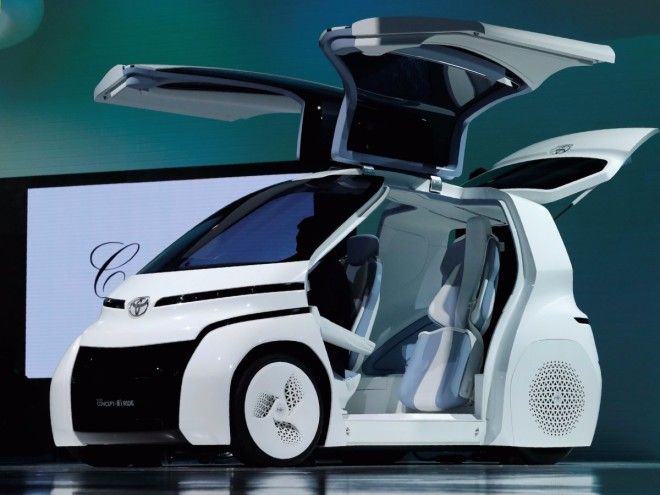 The third vehicle in the series, called Toyota's Concept-i Walk, is meant to be used on sidewalks or around tourist sites. The vehicle can be manually operated, but if it senses a dangerous situation, it can also "automatically take avoidance measures."

Apart from its Concept-i series, Toyota also announced its fuel cell bus concept called the Sora and ...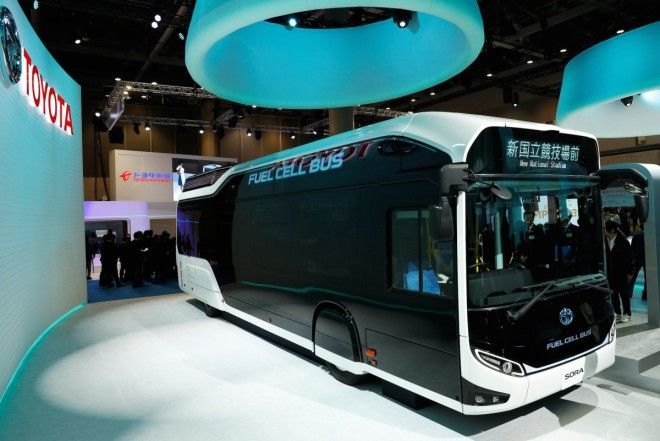 The company said it plans to roll out a commercial bus based on the concept in 2018.
... a fuel cell vehicle for consumers called the Fine Comfort Ride concept.

In addition, Toyota revealed a boxy SUV called the TJ Cruiser concept. The crossover was designed to have the spaciousness of a minivan but the design of an SUV. One of its special features is that its body has a coating that makes it scratch-resistant.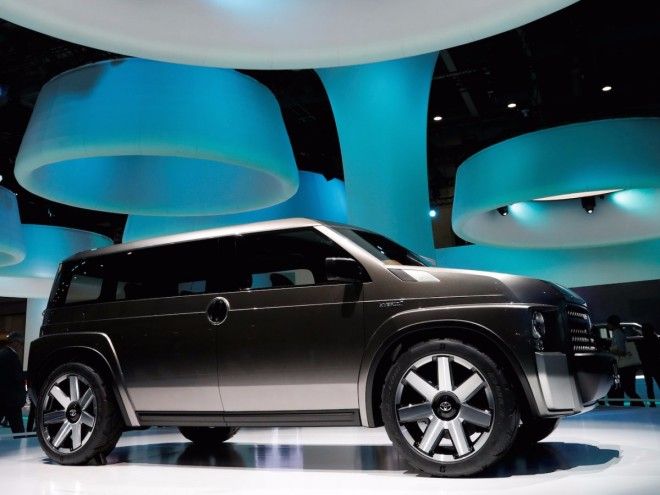 The Honda NeuV, which stands for New Electric Urban Vehicle, is an electric concept vehicle that features an AI system that tracks a person's driving behavior so that it can make recommendations.


Isuzu Motors' FD-SI is a concept truck aimed at showing what delivery vehicles could look like in the future.

And Suzuki Motor's e-Survivor is an electric SUV concept that has autonomous capability.

Toyota Auto Body, a manufacturing subsidiary of the Japanese automaker, showed off its Wonder-Capsule concept. It's a two-seater vehicle powered by an electric engine and meant to be used for a car-sharing service.

Automakers aren't the only ones showing off their futuristic vehicles, though. Students from Aichi Highschool of Technology and Engineering have an electric vehicle they made, called the Collapse, on display.