If you are running low on ideas or inspiration and you want to use your window panes for something truly useful, you will love these ideas
we collected here. Instead of throwing them away, you can easily refurbish or re-purpose them in many different and creative ways. These window pane re-purpose/recycle ideas that will add value, style and comfort to your living room, your hallway, master bedroom, kitchen or even garden.
1. Re-purpose Old Window into Hanging Wall Window Planter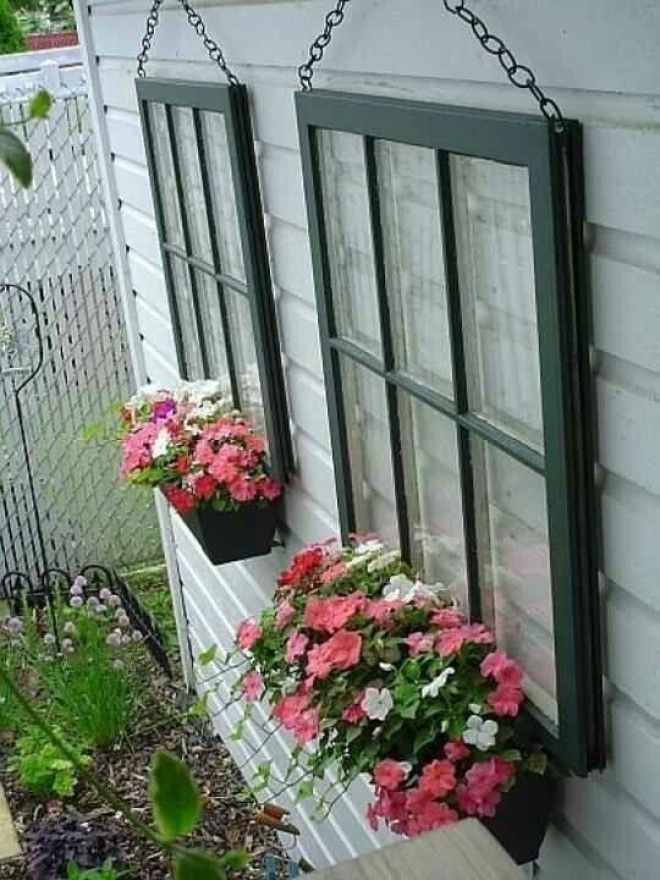 Attach a box to an old window frame, hang on a bare wall outside or inside the house. They make great vertical planter or home decorations. The image is for inspiration, you can get the tutorials of window box planters with this idea.
2. Re-purpose Old Windows Into Lovely Keepsakes!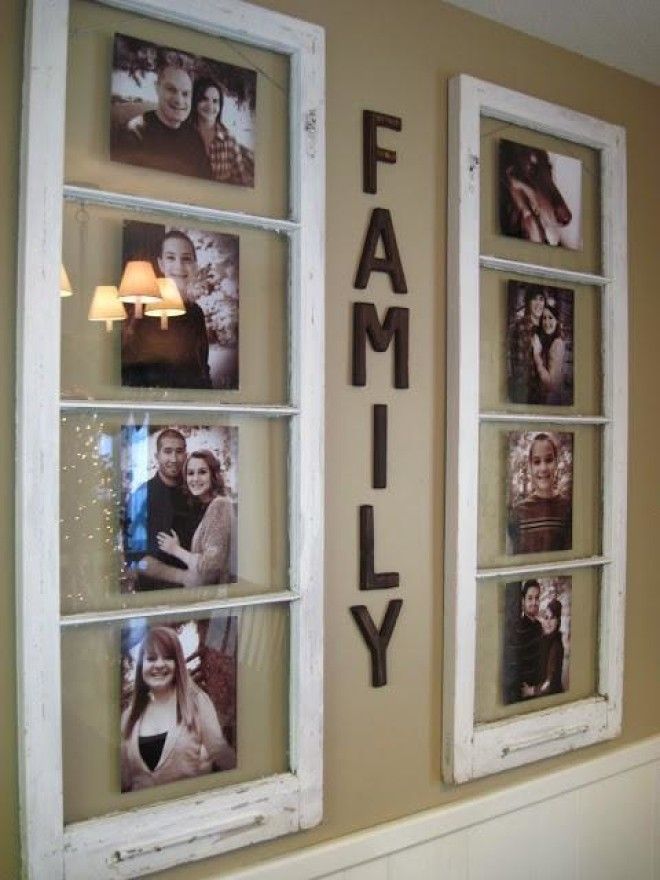 This is one of my favorite ways to re-purpose old windows for home decoration – turn them into fabulous photo displays. Hang in your living
room or on for blank wall for extra appeal.
3. Repurpose Old Window Into Display Coffee Table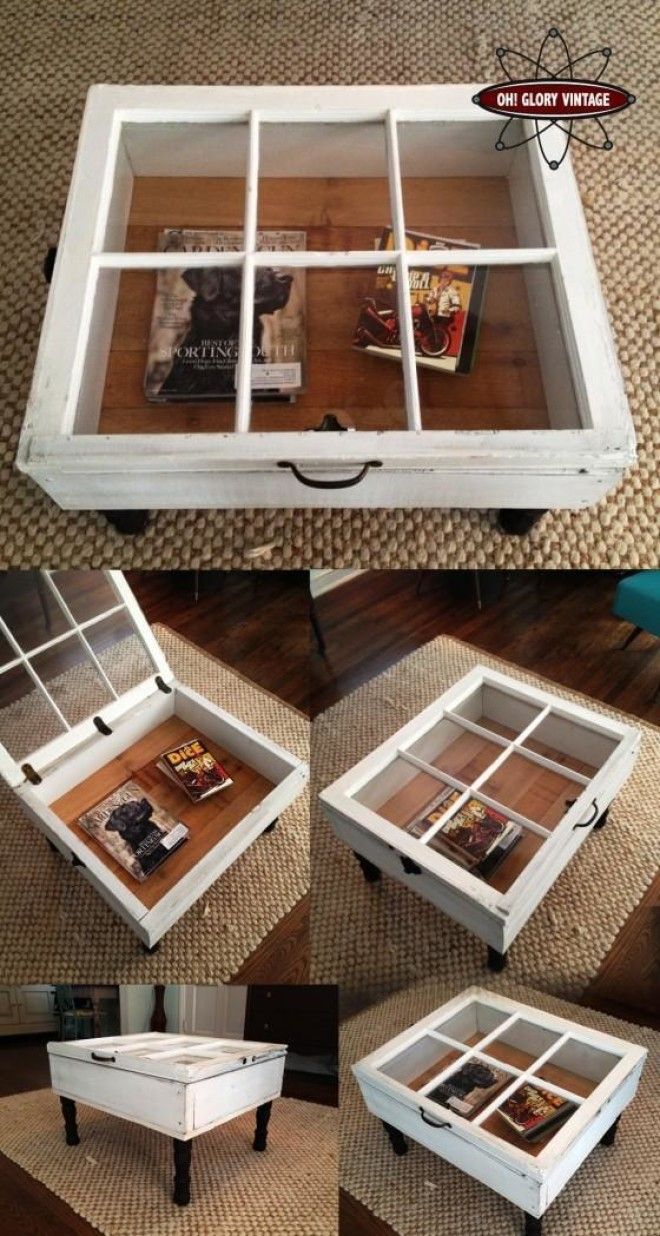 Thiswindow coffee table is another fabulous projects to repurpose old windows into chic furniture.You do not need to seal them shut, while use them as a storage space for items you want to put on display to keep the table top tidy. Paint new old or decoupage it with vintage look will be nice ideas for this project, too.
4. Build A Mini Greenhouse from Old Windows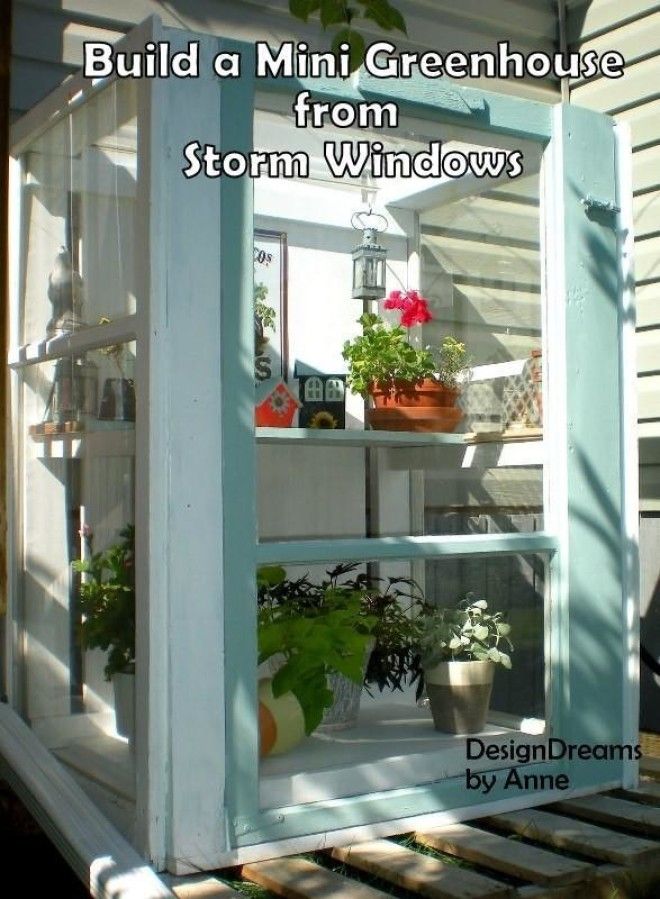 Get the old windows, cardboard and some remaining wooden sheets and you will have this adorable display green house. This is a great
solution for flower lovers to keep the flowers and in house plants inn the Sun.
5. Repurpose Old Window Frame into Hallway Mirror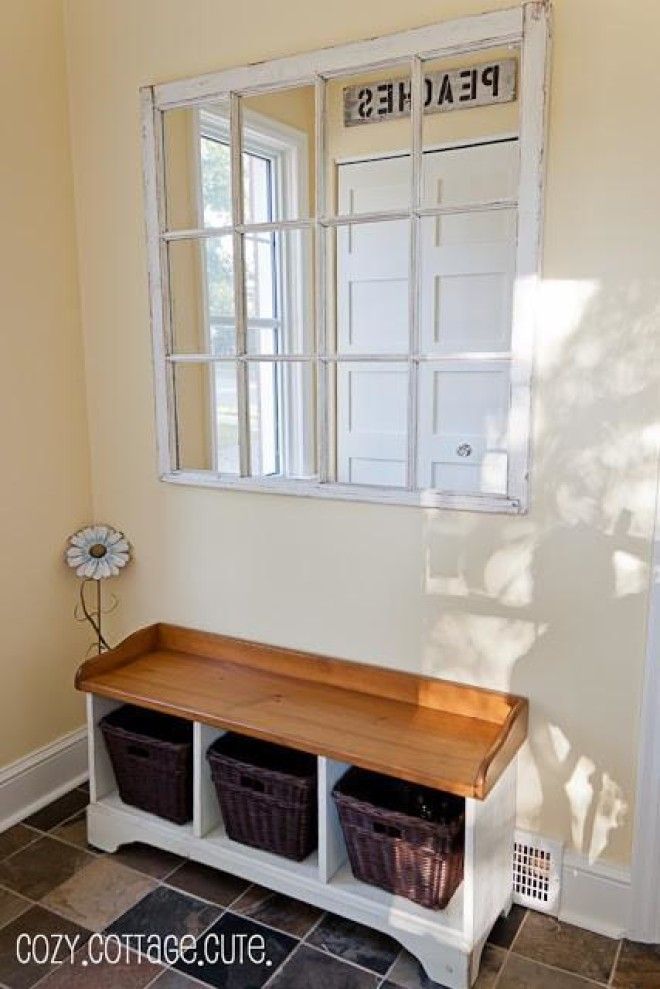 Take out the window panes and replace them with mirrors and you will make this chic window mirrors for your front entry hallway decoration.
6. Repurpose Old Window into House Warming Gift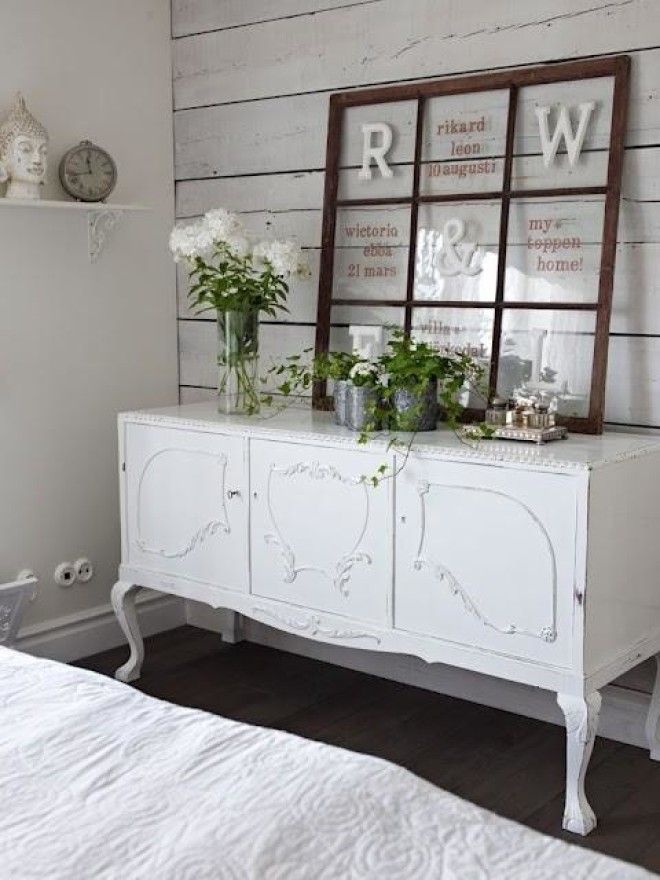 Moving into new homes? Bring old windows, write your names, date, events for your house warming day for home decoration and memorization.
This will be special as a gift fave for friends, too.
7. Repurpose Old Window into Appealing Bathroom Mirrors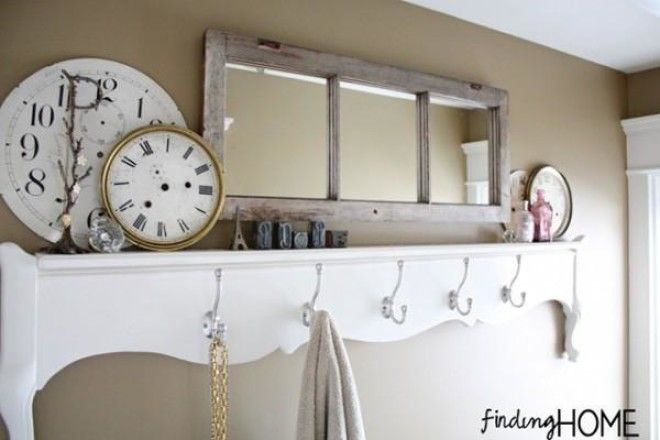 If you have window frames with large window glass frame, and want your bathroom decorated in a traditional rustic manner, you may love this decorative window mirror over the footboard towel rack.
8. Repurpose Old Window Into A Work Of Art
Another great way to repurpose your old windows into a display that features either a chalkboard where you can write small memos or reminders, or a display that features the paintings or your children or even some inspirational quotes that will boost your morale.
9. Repurpose Windows into A Window Cabinet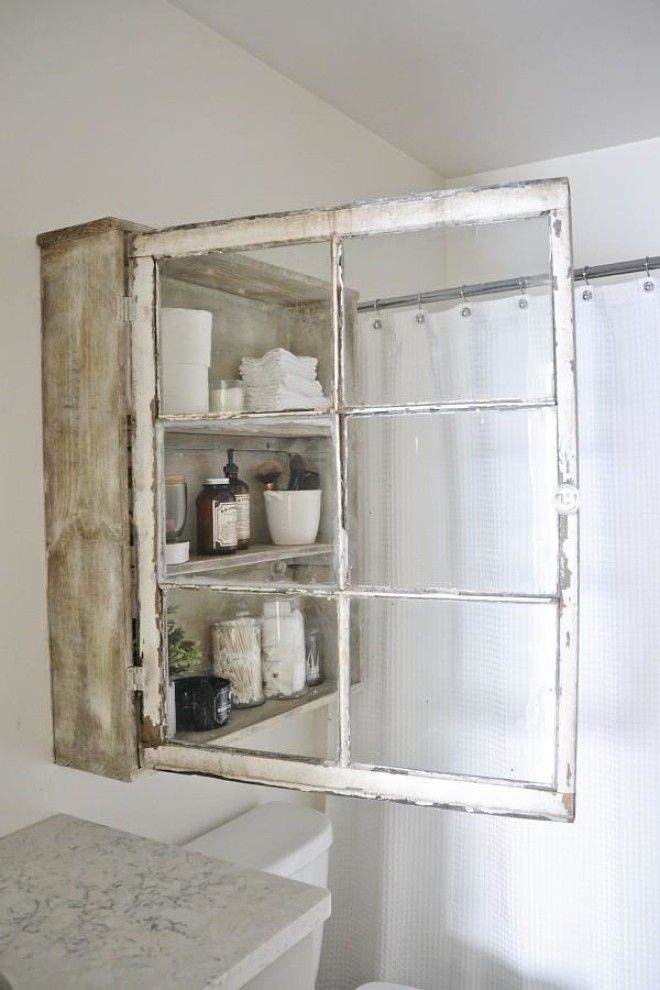 You can easily and effortlessly reuse the old panes to create a bathroom or a kitchen display window cabinet.
10. Repurpose Windows into Window Green House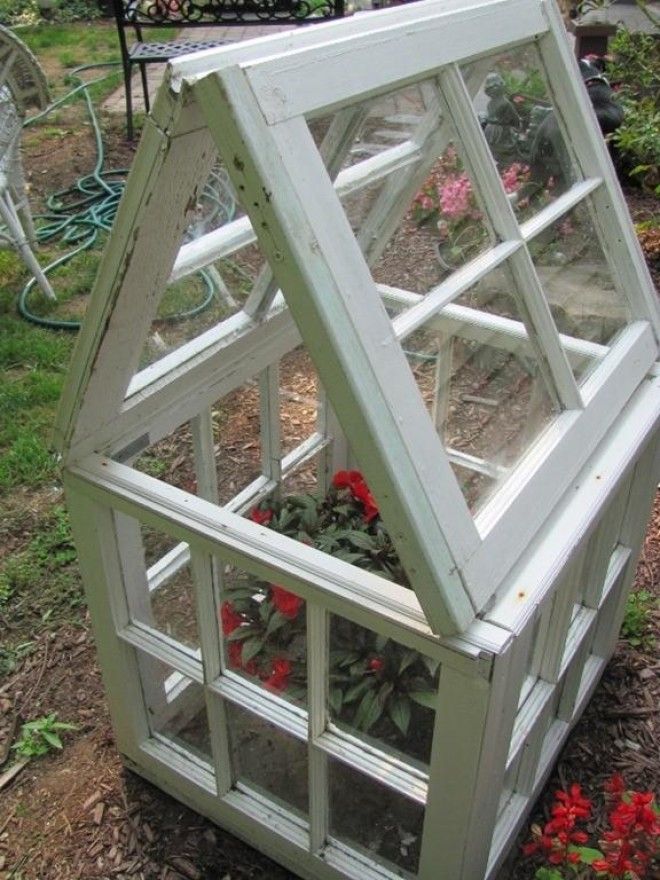 If you want to add aesthetics and appeal to your front garden or want a green house for your temp-sensitive plants, this easy to repurposed moveable window green house will be one of the best solutions for your plants and flowers.
11. Repurpose Old Window into Chalk Board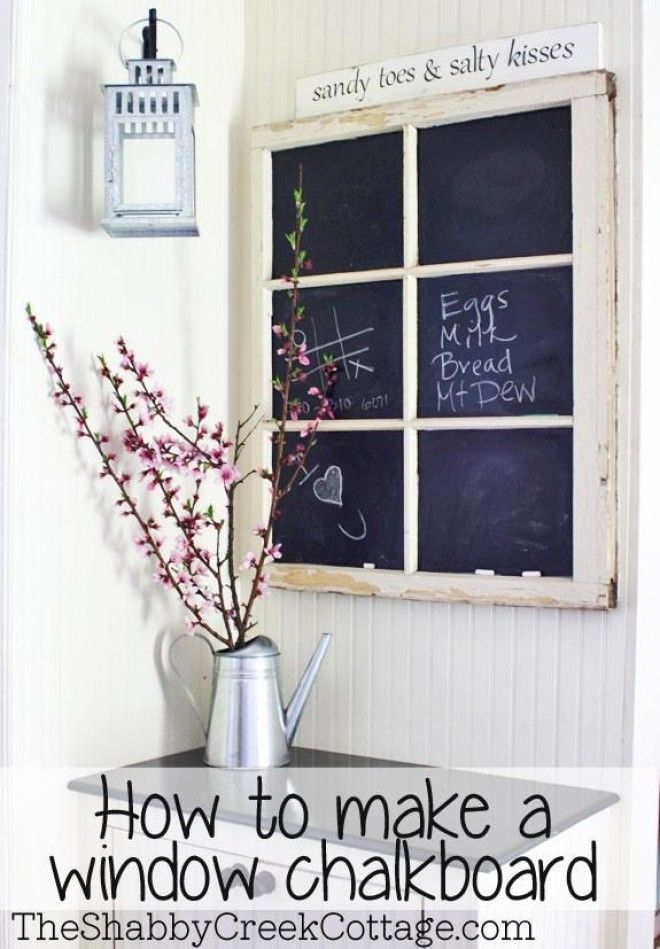 Chalkboard windows are such a great way to add some charm into your home. It is particularly useful for families with children, as each small window frame can serve as their schedule. Replace the window glass with chalkboard and you will have this chalkboard window in no time.

12. Repurpose Old Window into Kitchen Island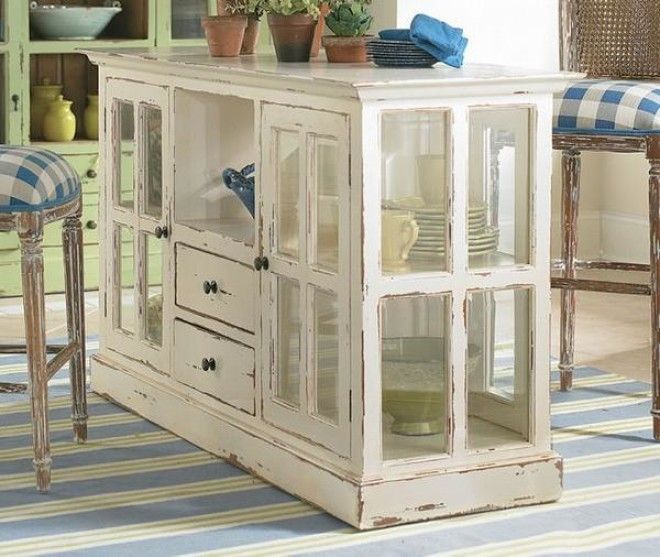 If you have an old dresser, you can replace the dresser sides with old window panes to make this display kitchen island. Or you can even make a kitchen island with windows and desk.
13. Re-purpose Old Window into Bedroom Headboard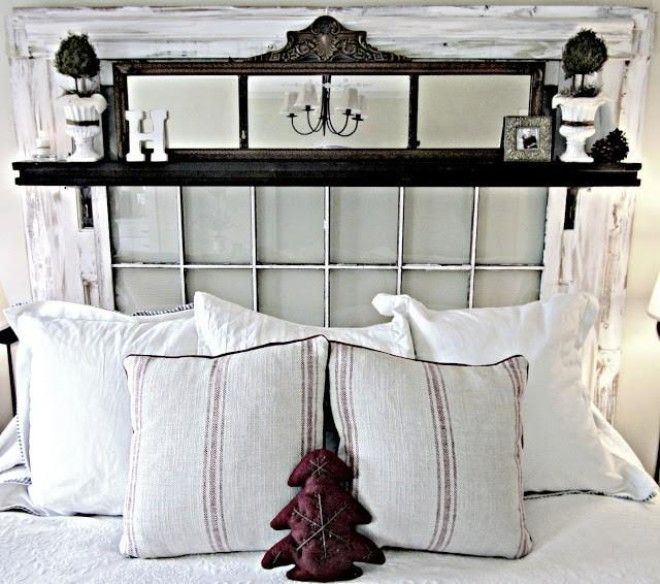 This re-purprosed window headboard project is an outstanding and super creative way to add vintage looking and personalization to your master bedroom. The whole process is complicated, yet you can simplify with the decorative board instead.
14
.
Re-purpose Old Window into Cottage Coat Rack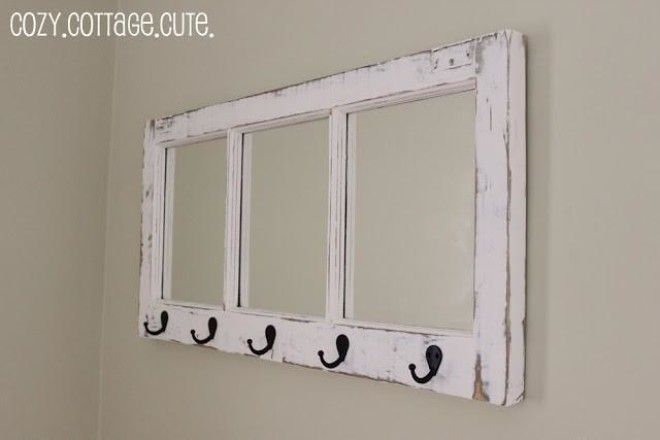 This cozy cottage coat rack is great for door way coat hanging and backpack, you can replace the window glass with mirror or chalkboard to make it more functional!
15. Re-purpose Old Windows into Garden Wall Mirror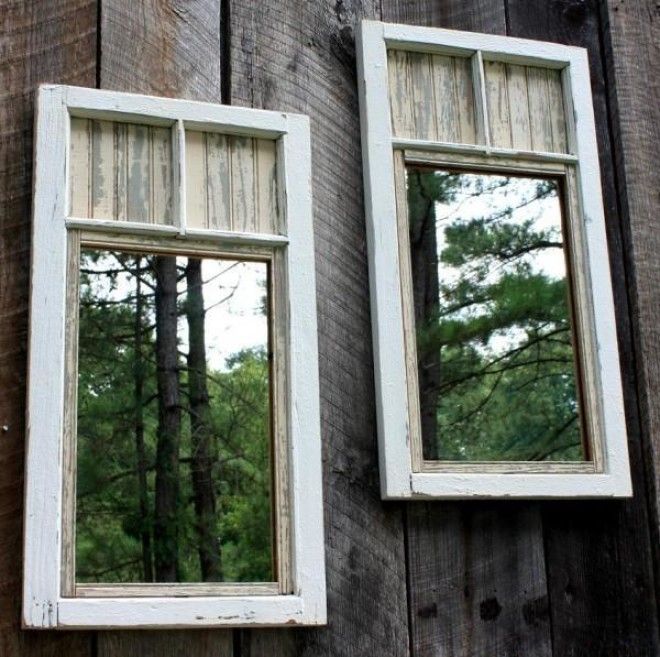 Incorporate mirrors into the old window frames and hang them onto garden shed or fence for unique garden upgrade.